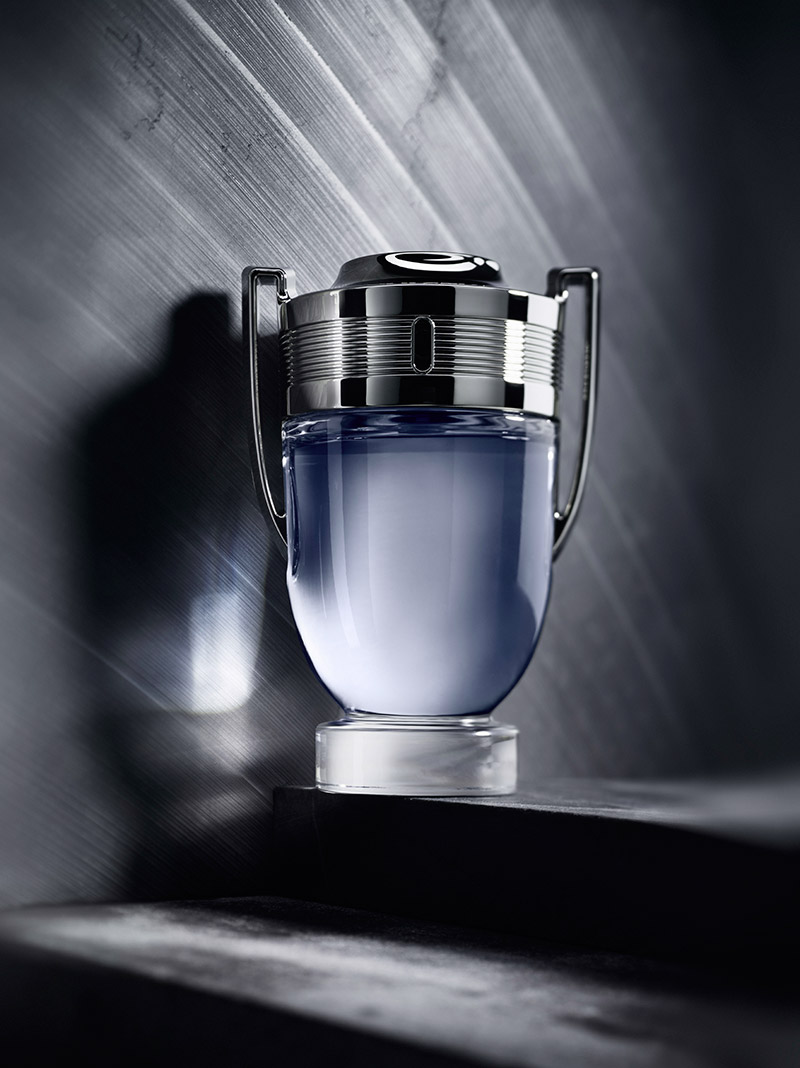 Paco Rabanne, Fashion Designer and Artist, is a major figure in the history of fashion. With Invictus, Paco Rabanne is exploring a new dream—the fantasy of victory—a new hero—the champion—and a new scent territory— the sensual freshness for men.
The name – INVICTUS – proudly asserts its powerful masculinity and Latin identity. Invictus was born of the desire to talk about sport in a new way, playing up the social fantasy it represents and going beyond a strictly literal scent narration. It aims to look past the typical ways of selling freshness and tell a real story through perfume.
To develop this fragrance and achieve a note of sensual freshness, the usual scent pyramid was discarded in favour of a two-layered entity. Invictus is a clash of worlds, powers, sensations, and values: a fresh woody scent, both muscular and spicy.
For the bottle, Paco Rabanne worked with eclectic, iconoclastic designer Cédric Ragot, who saw the cup shape as the natural choice. A series of aesthetic and technical decisions resulted in the absolutely quintessential trophy.