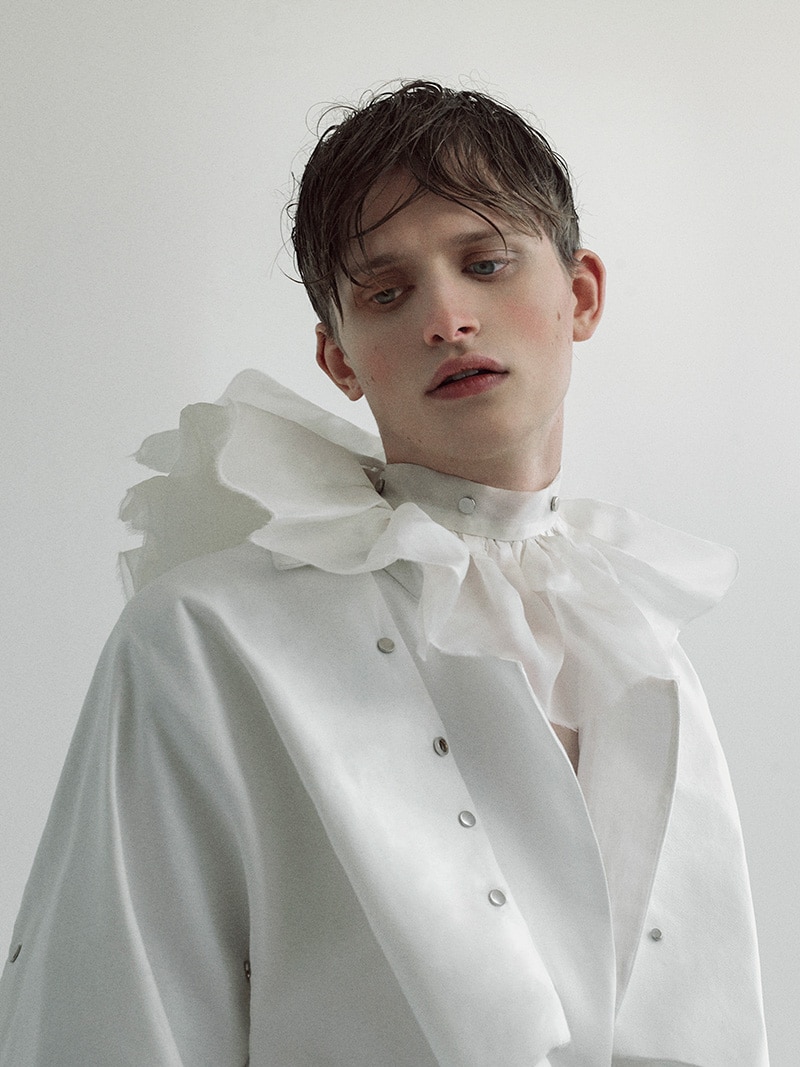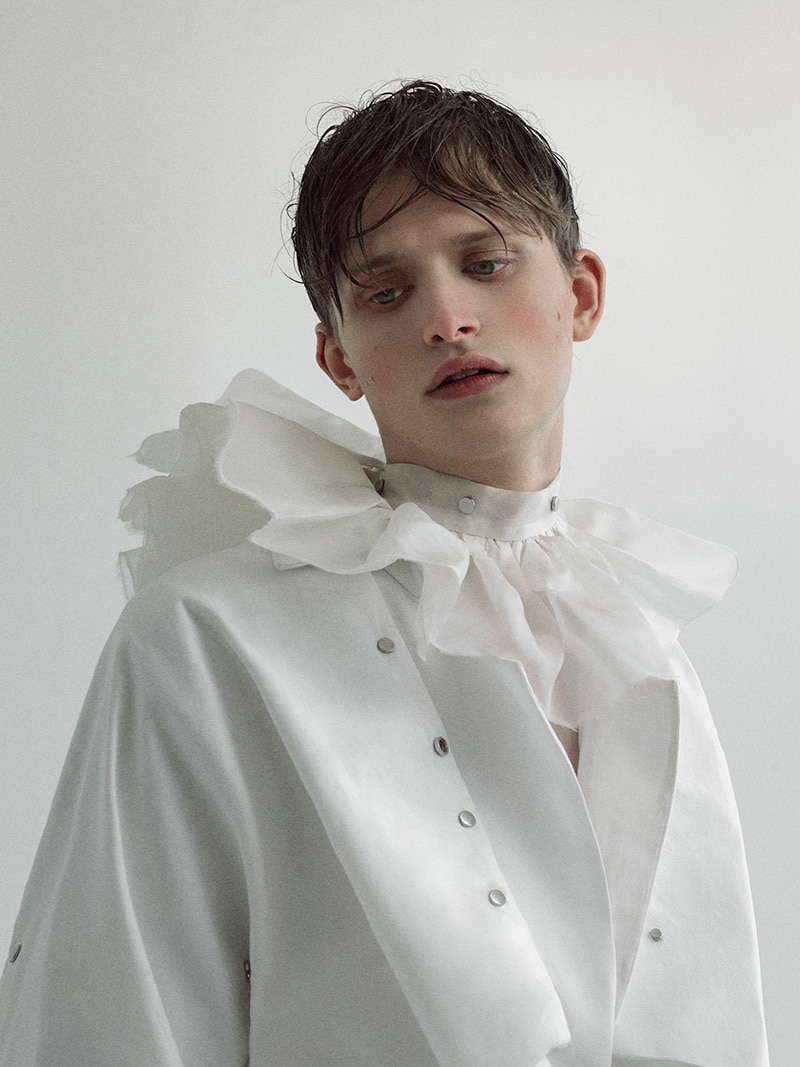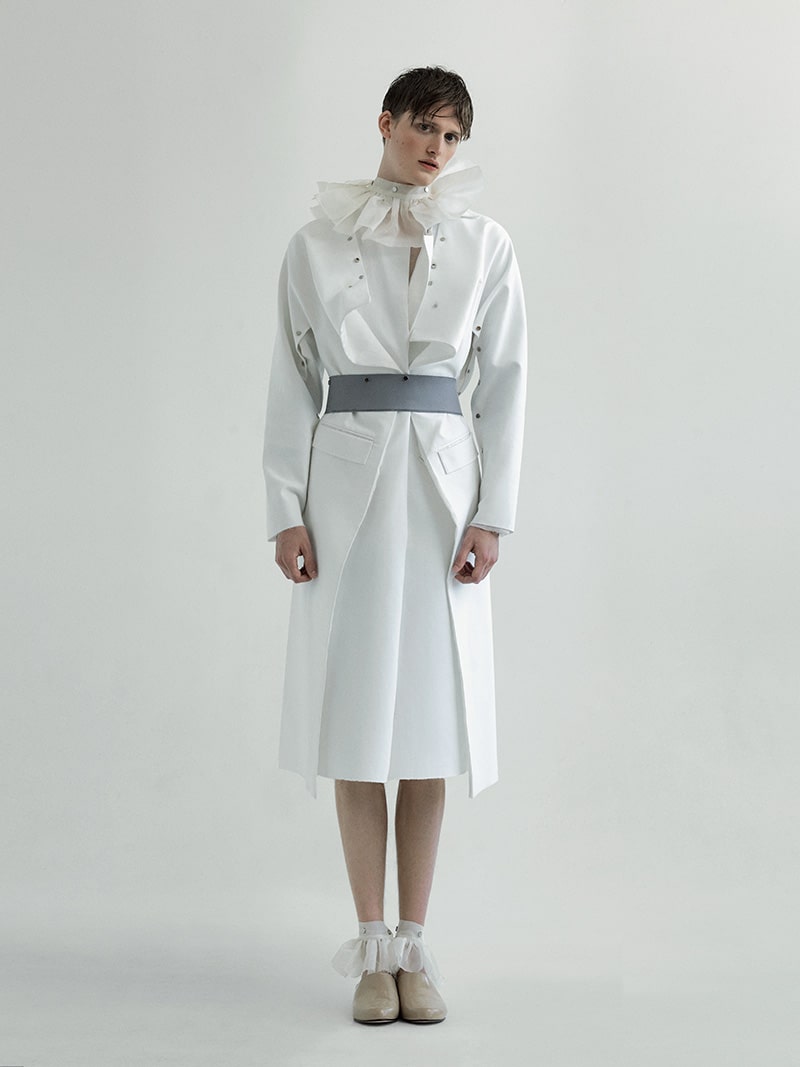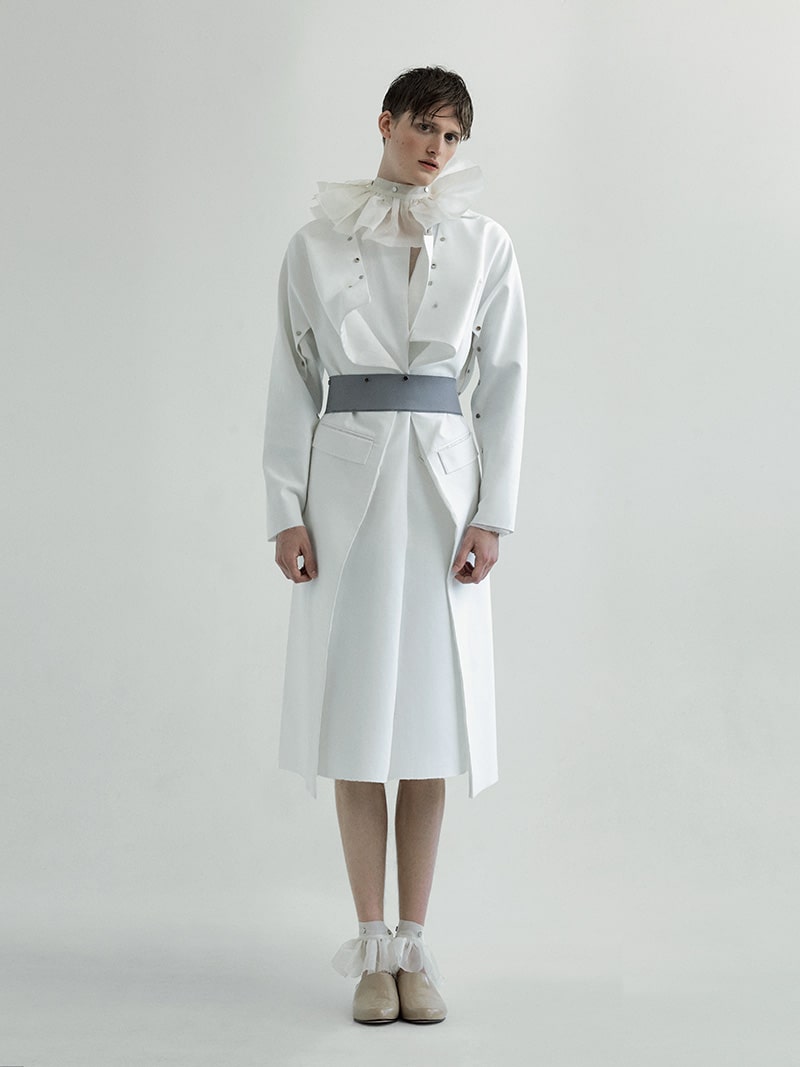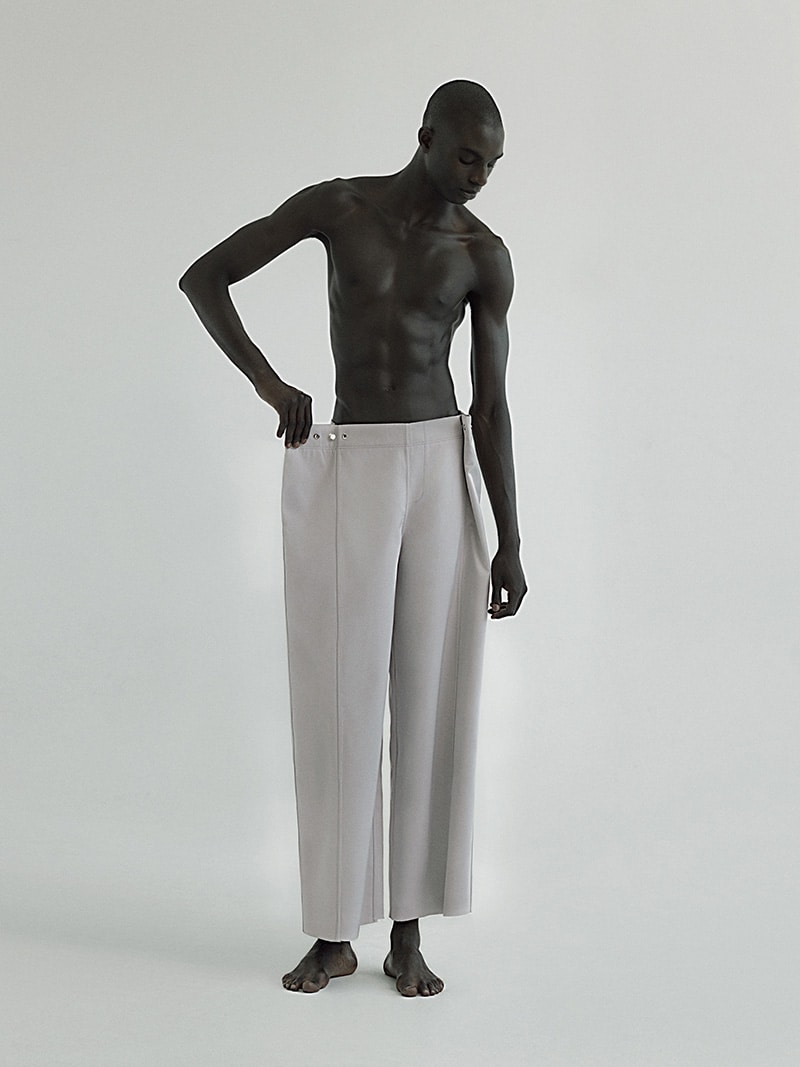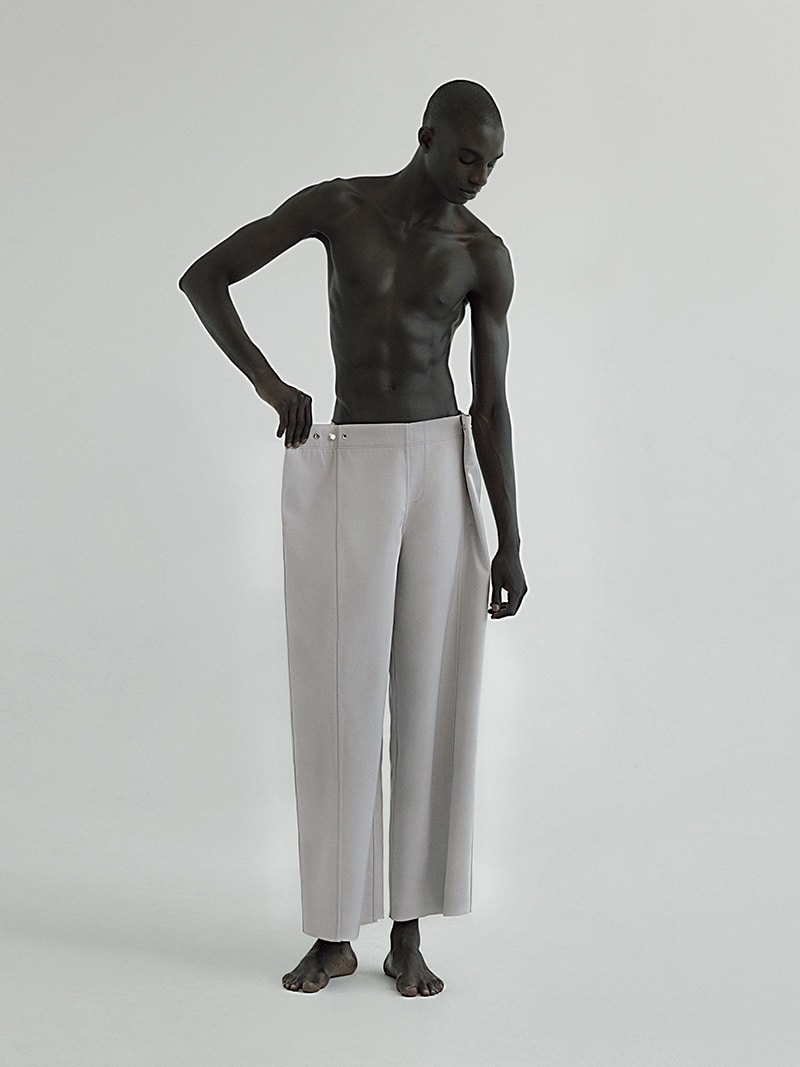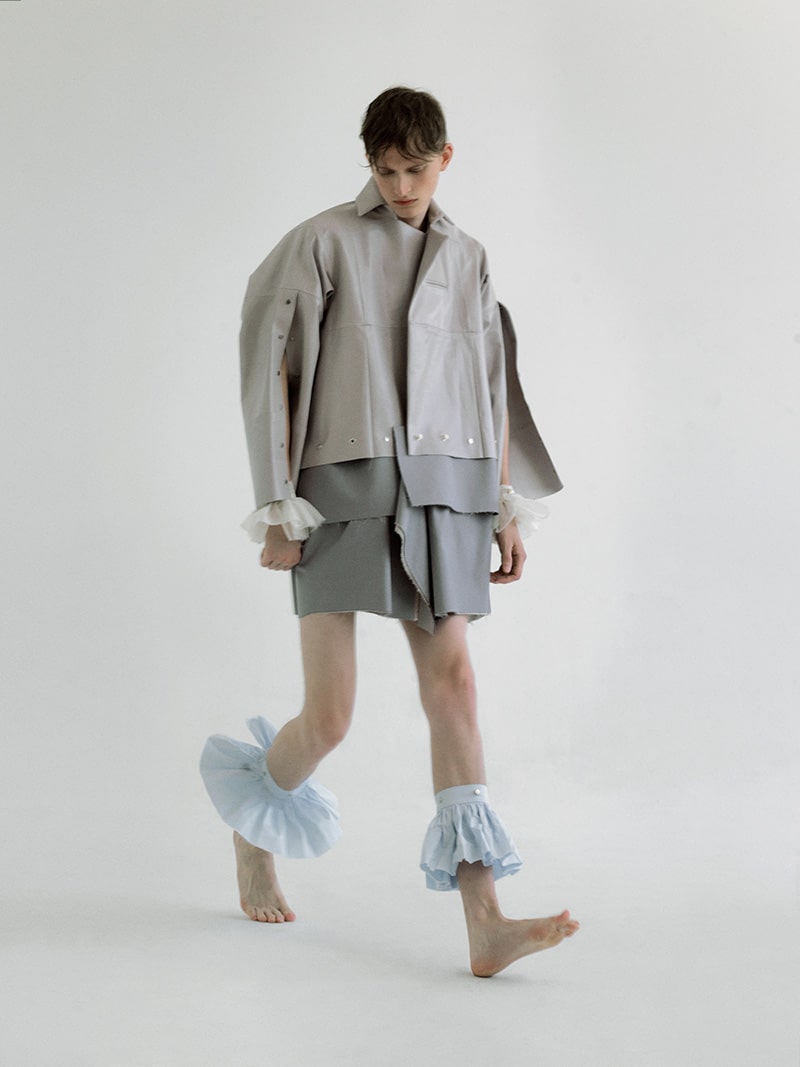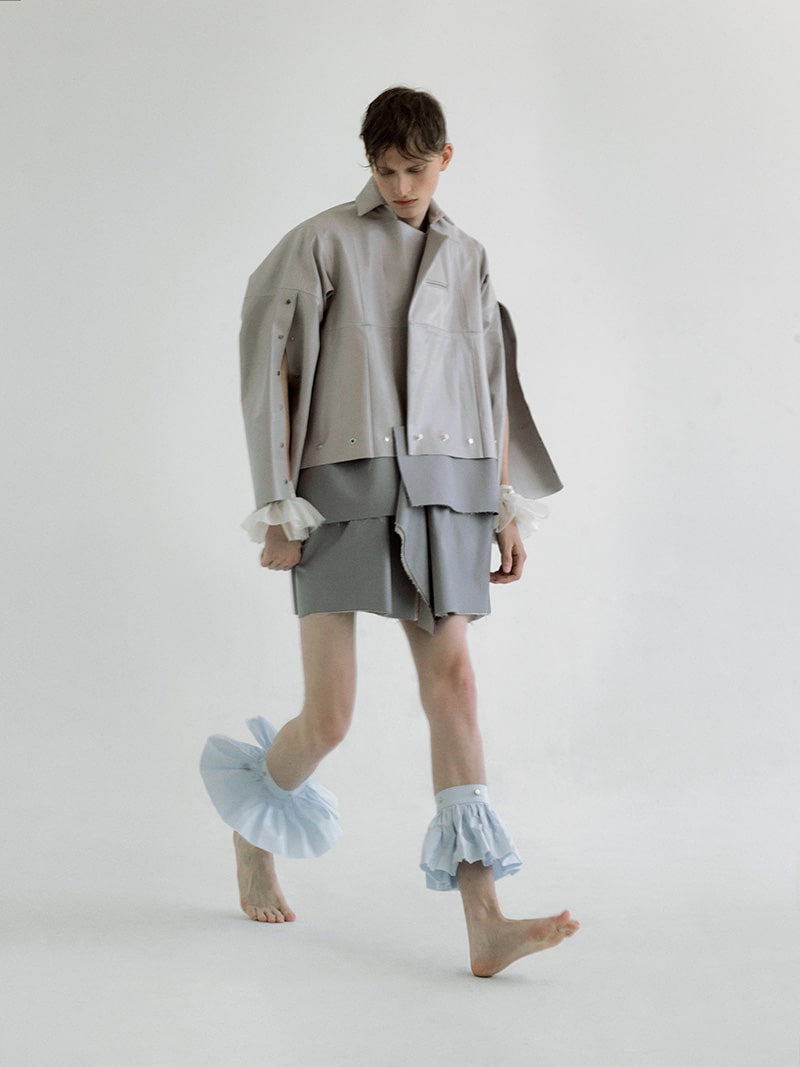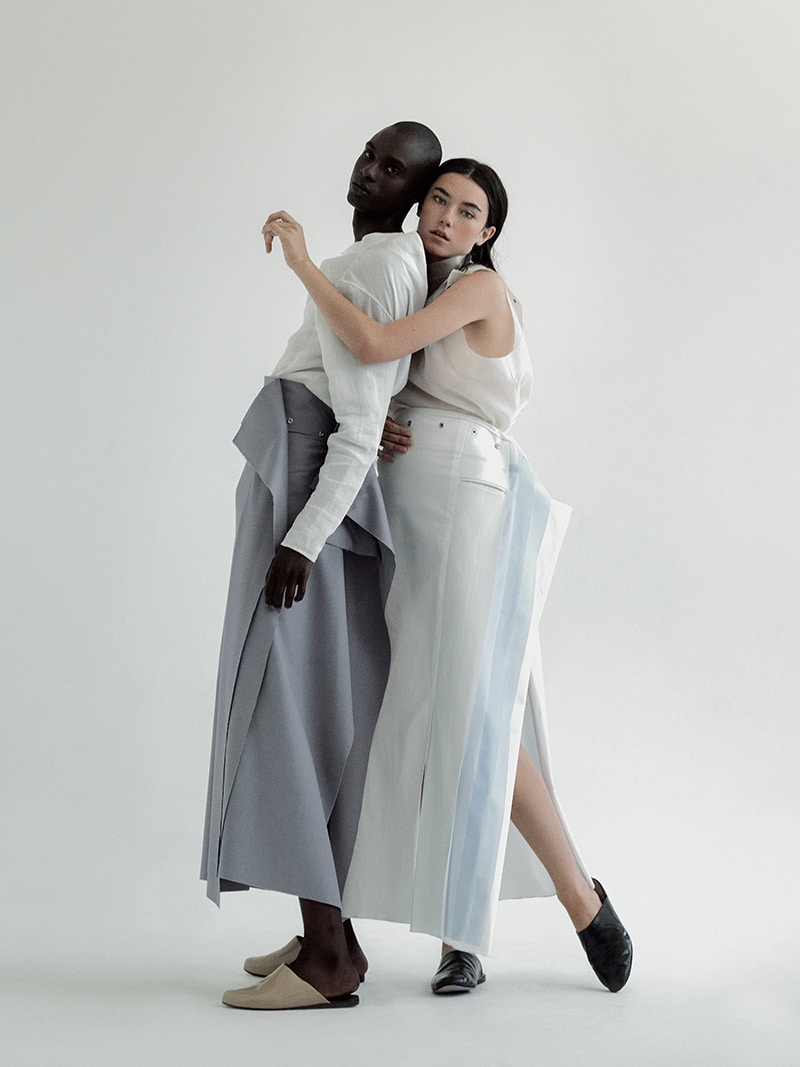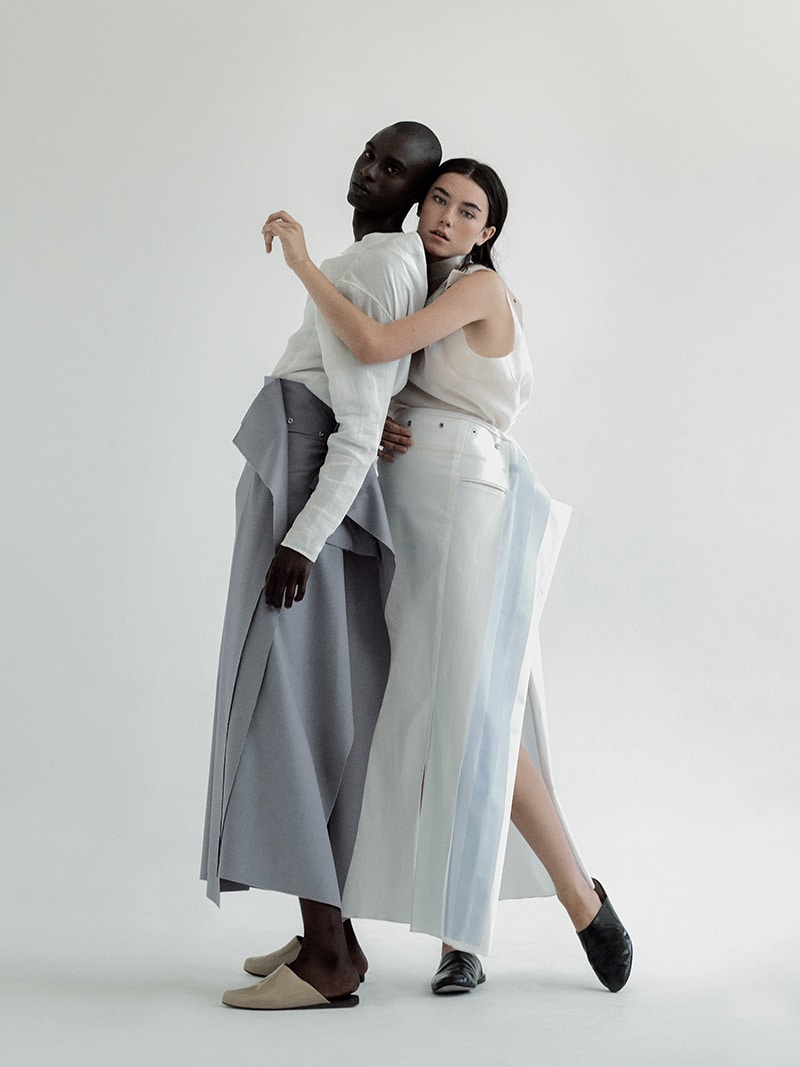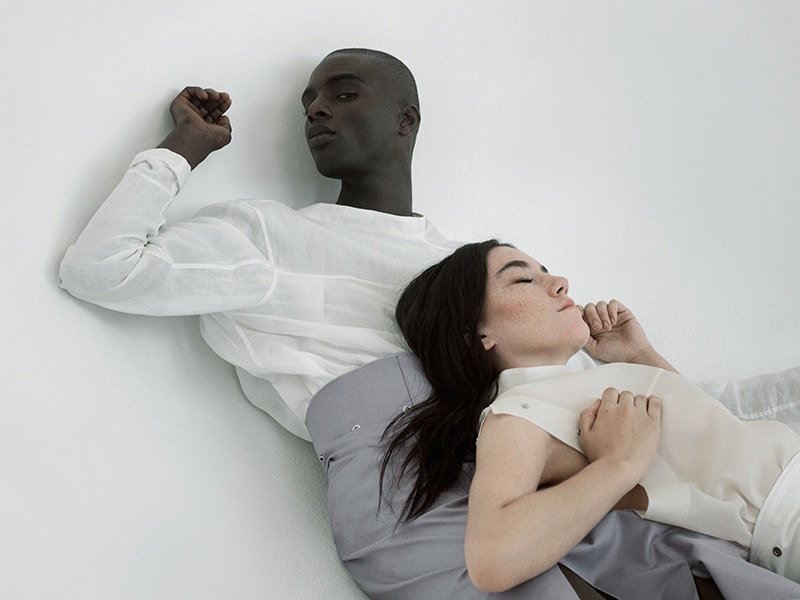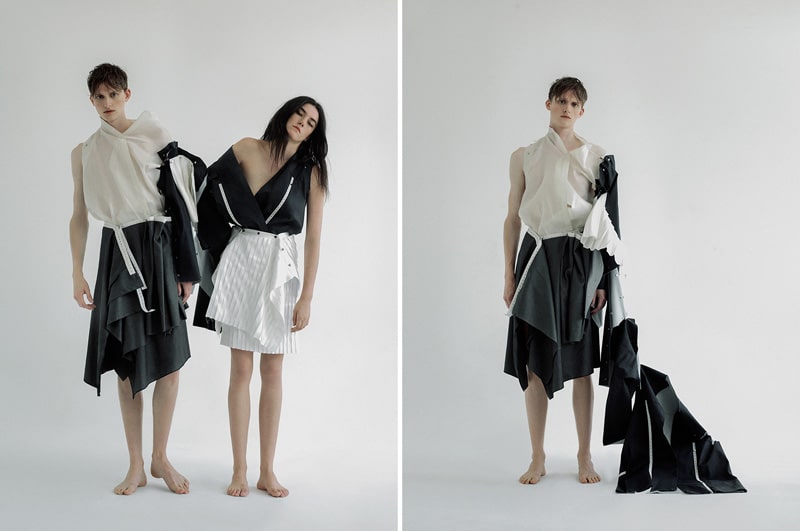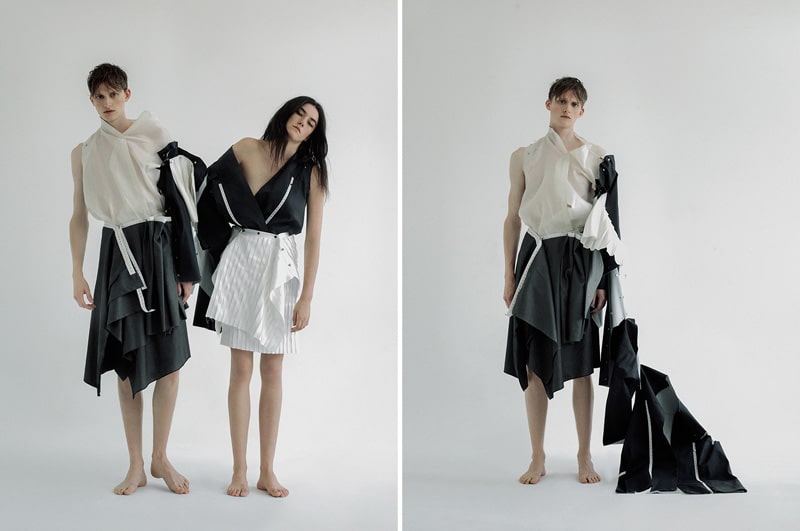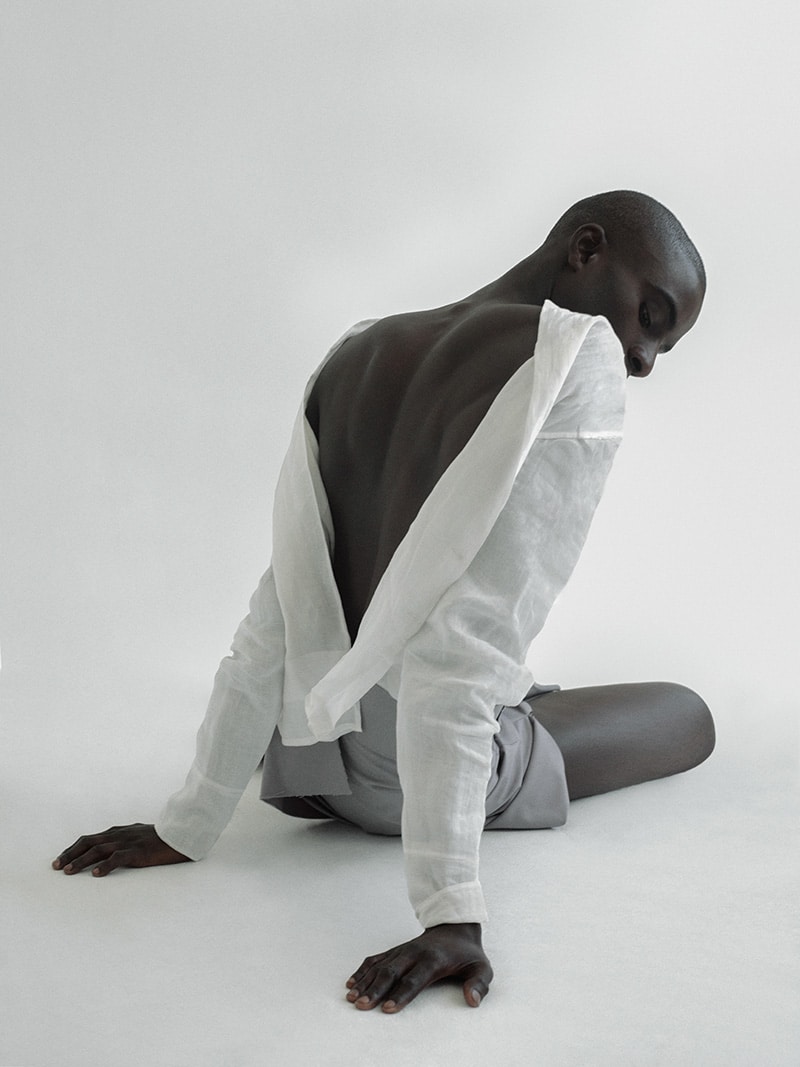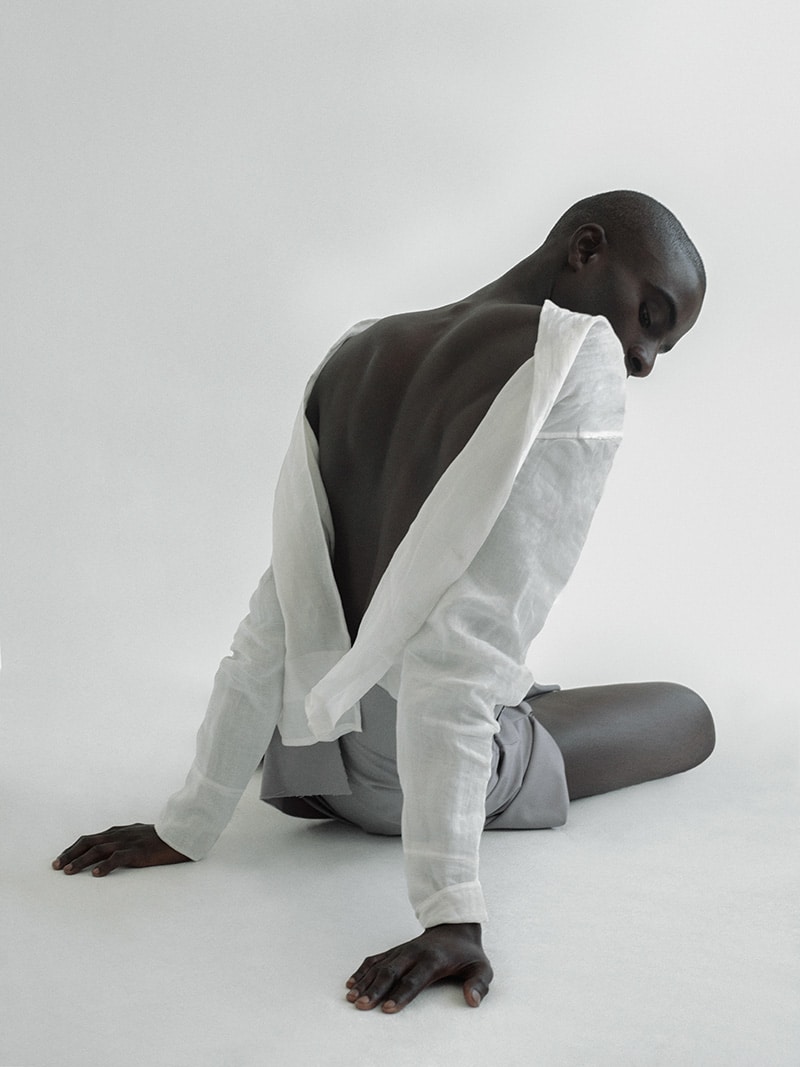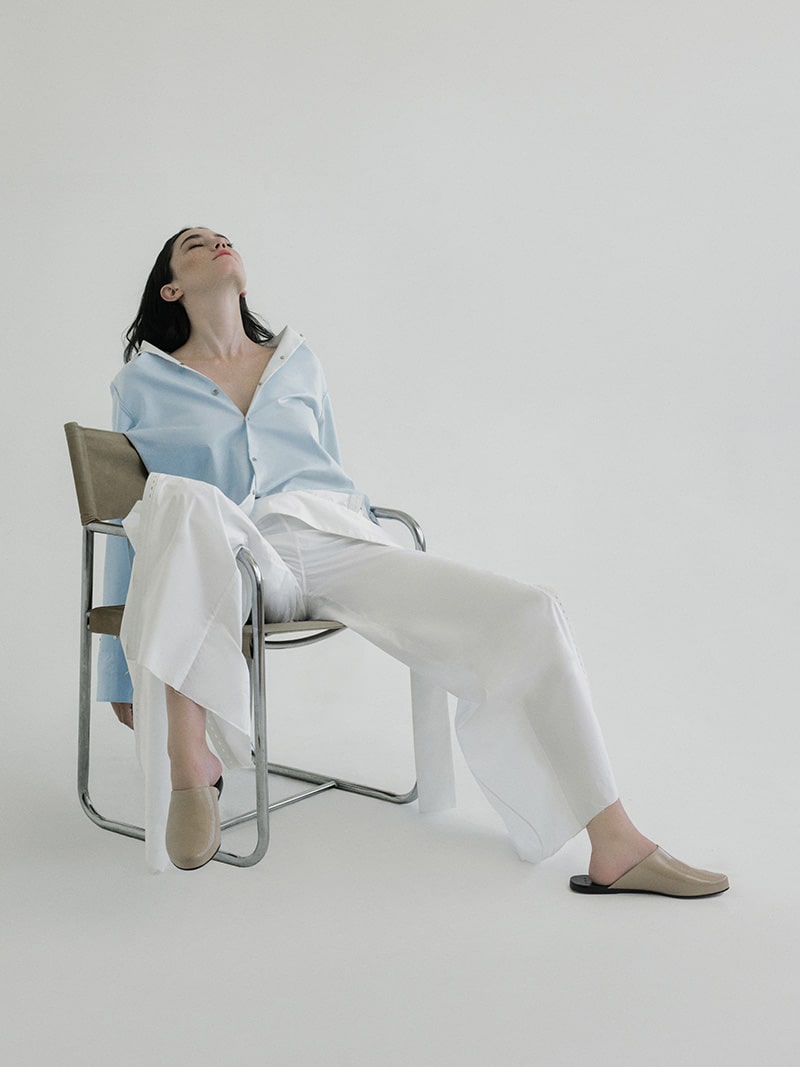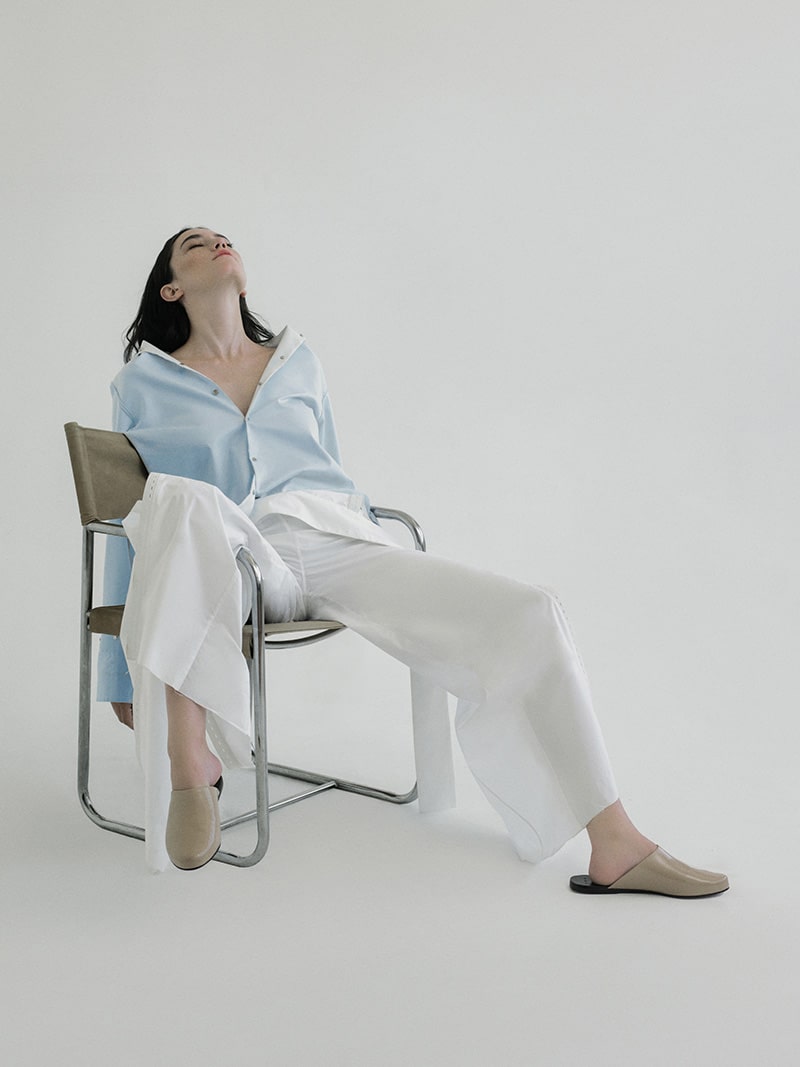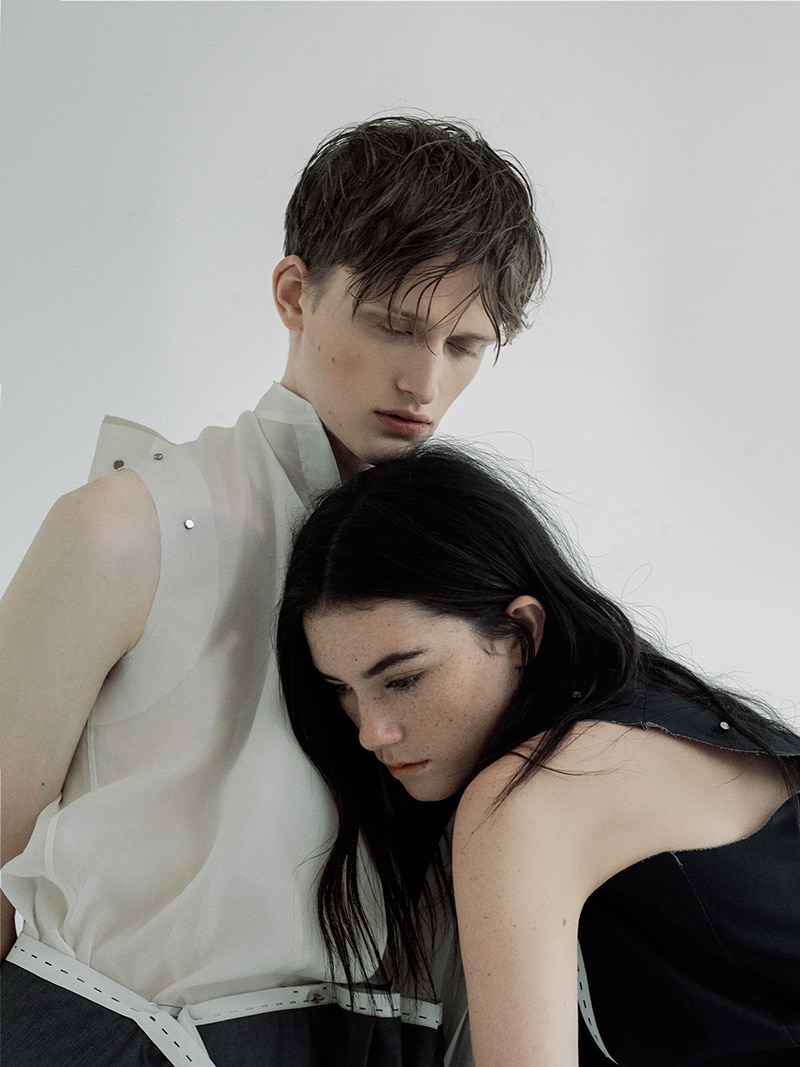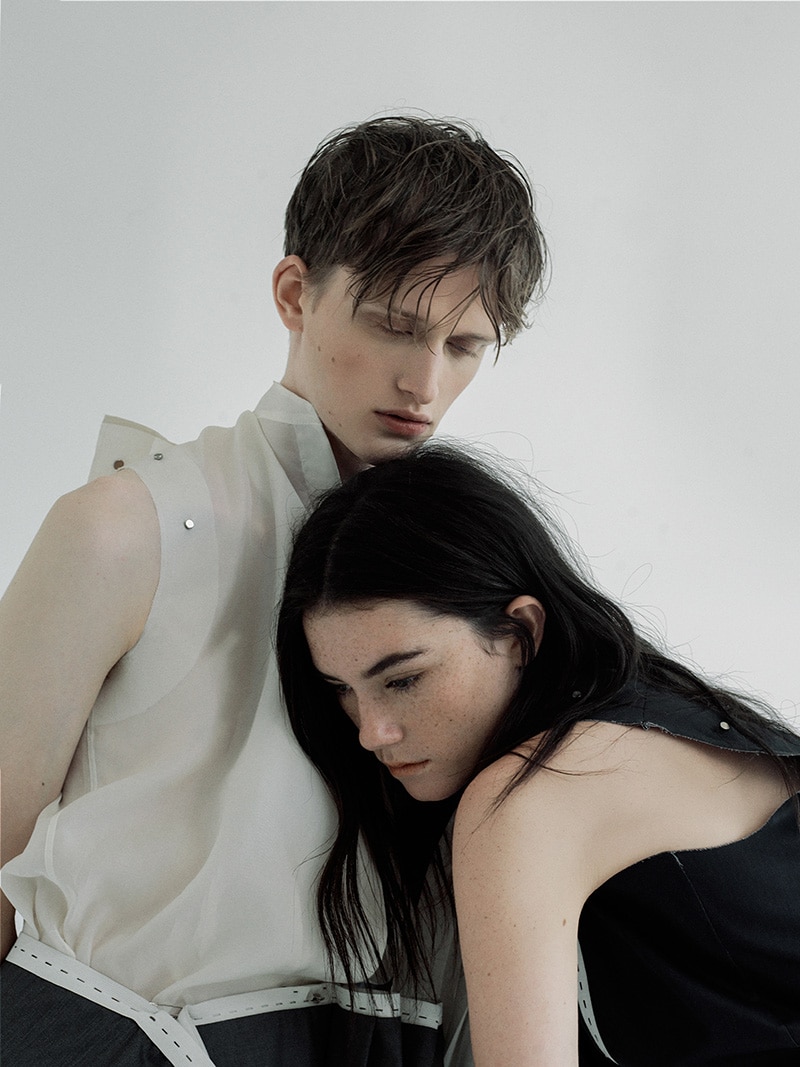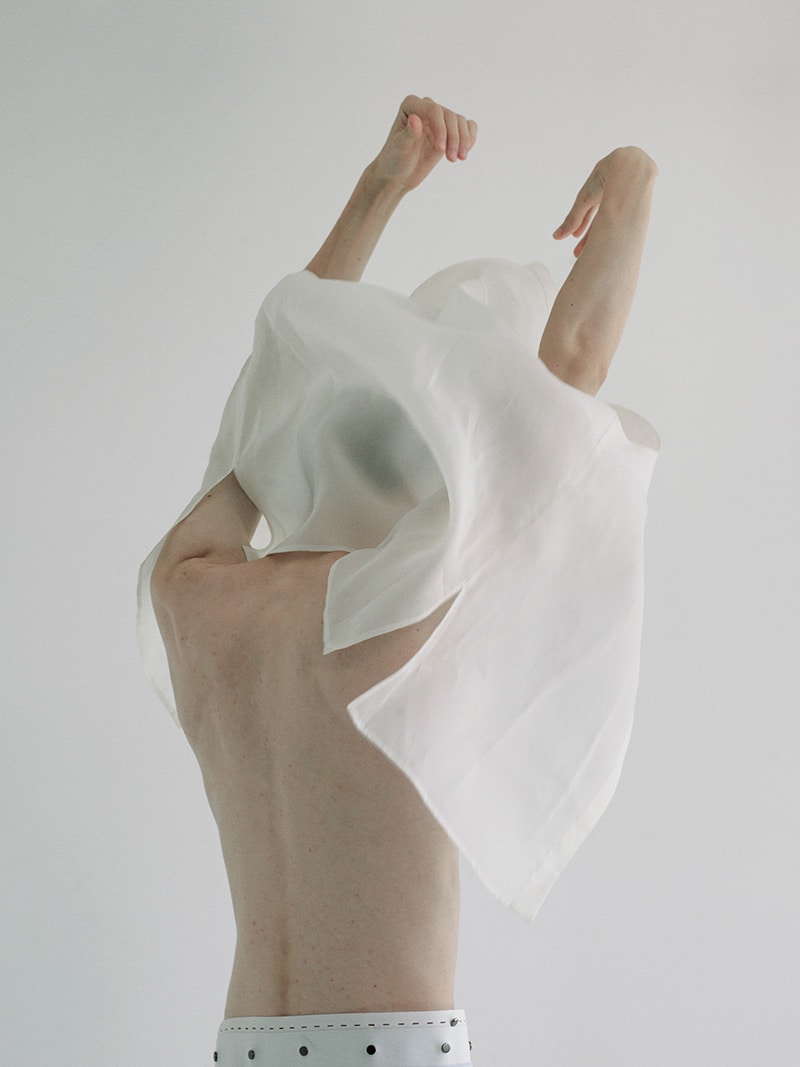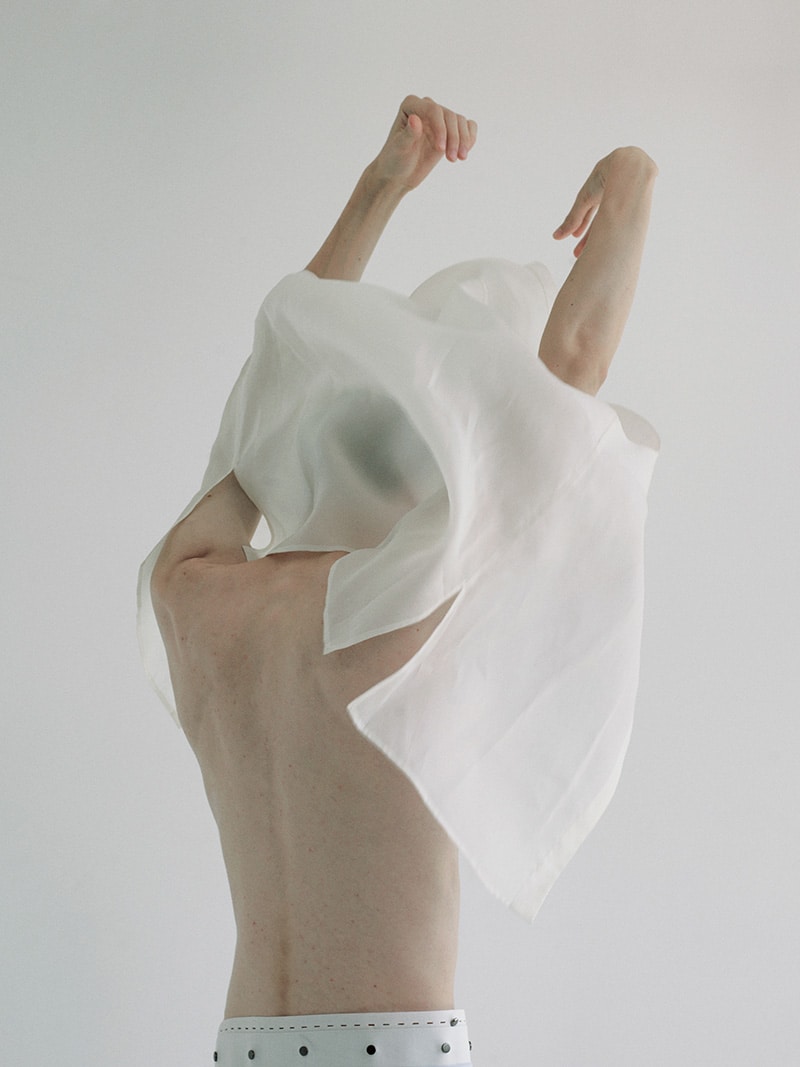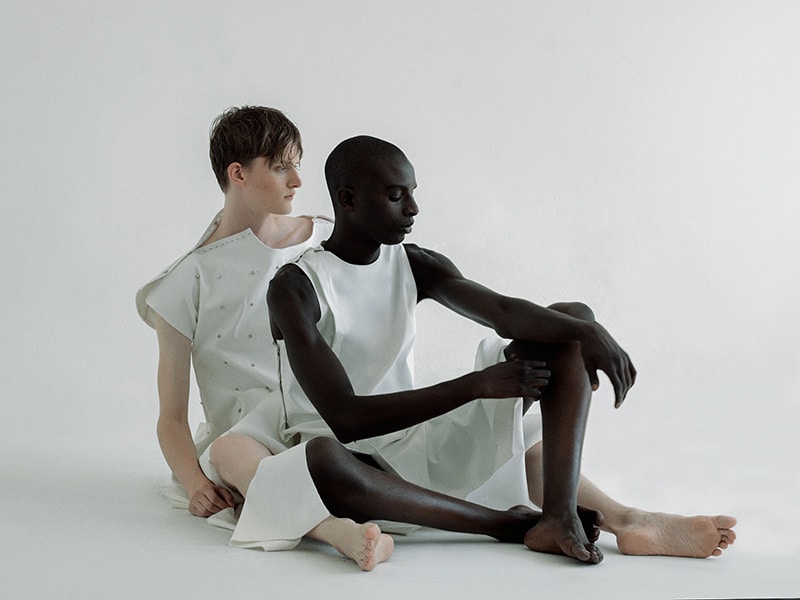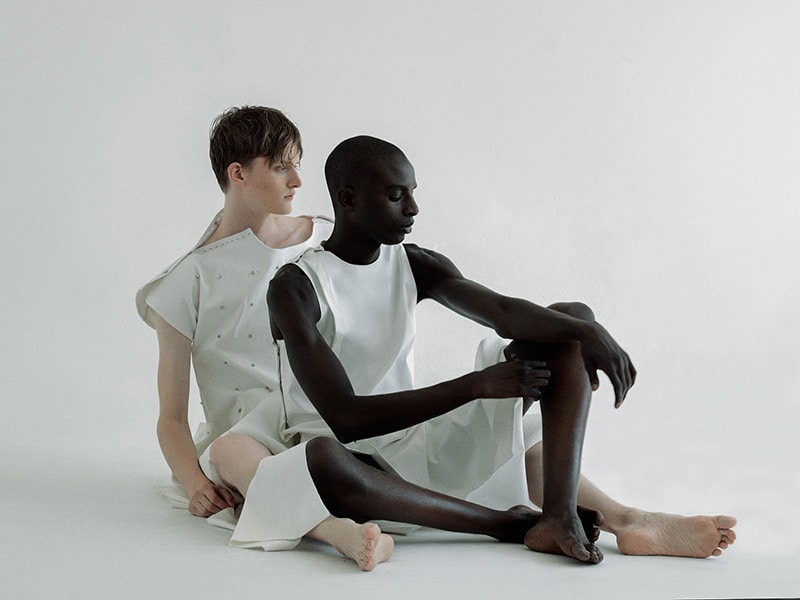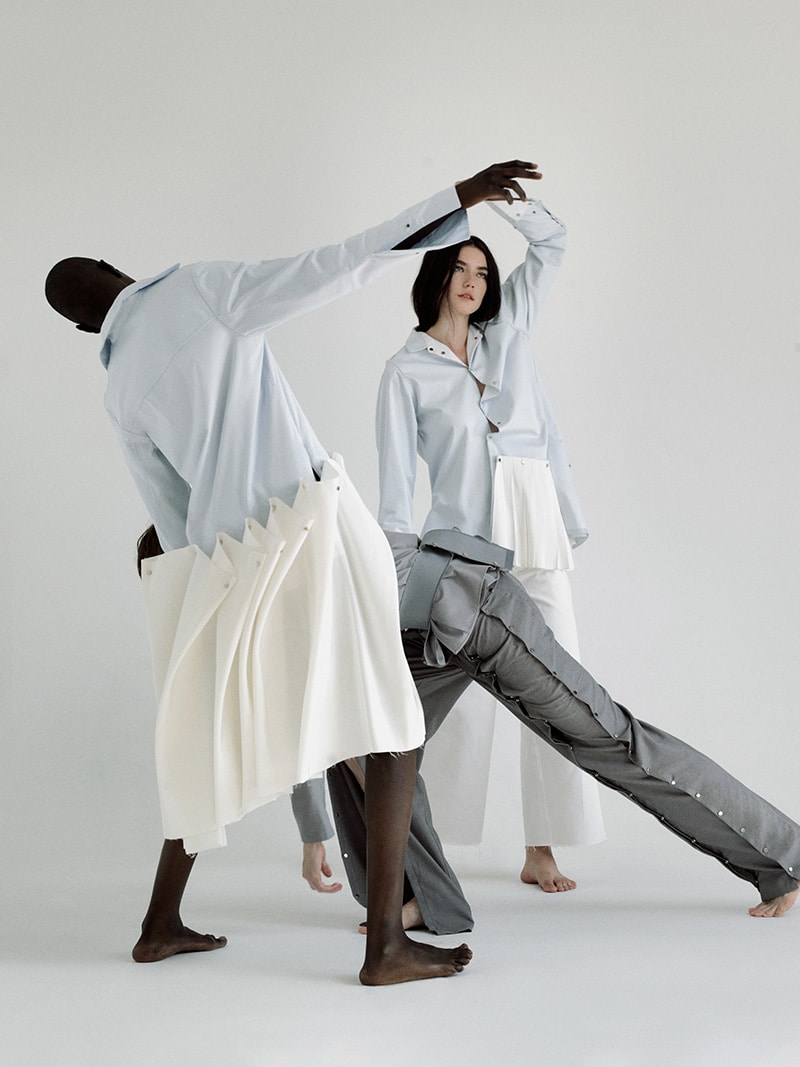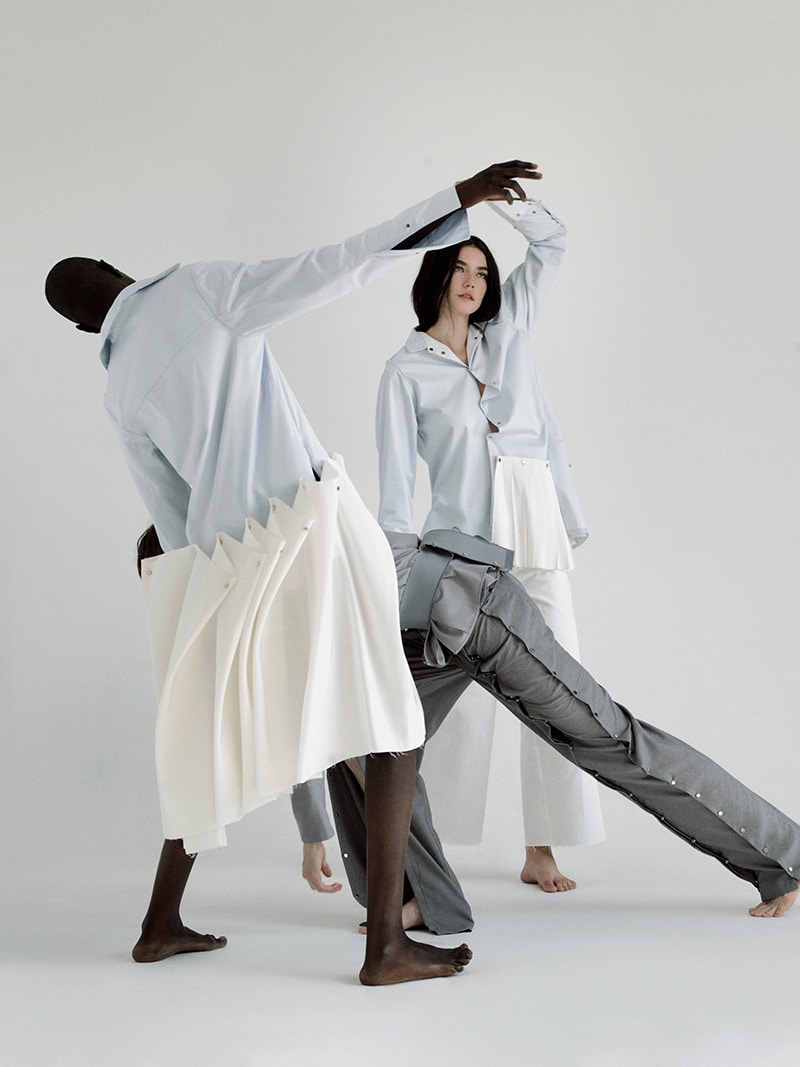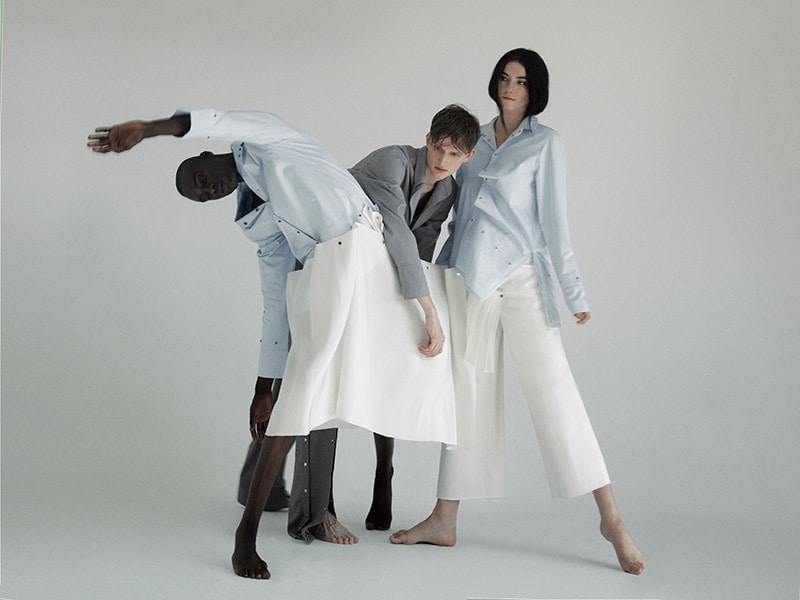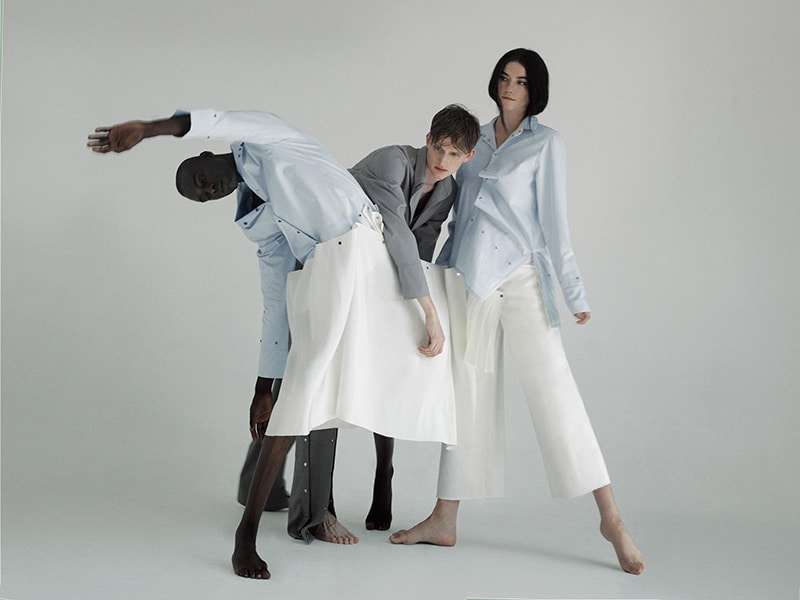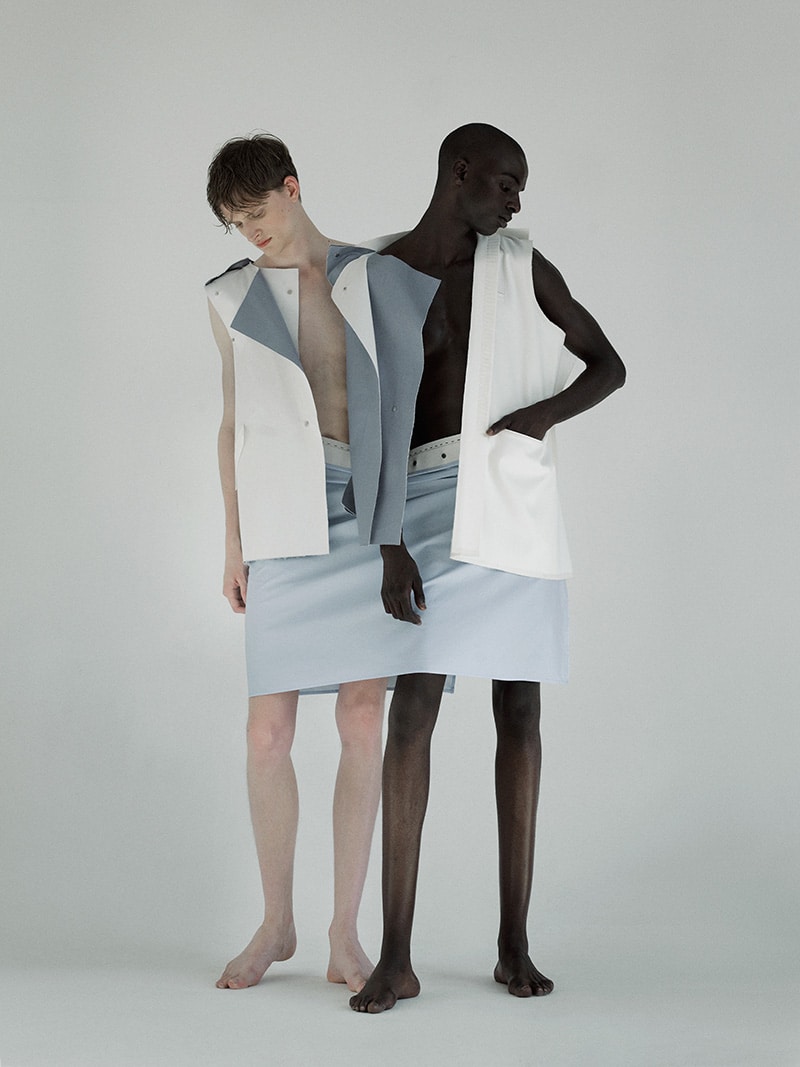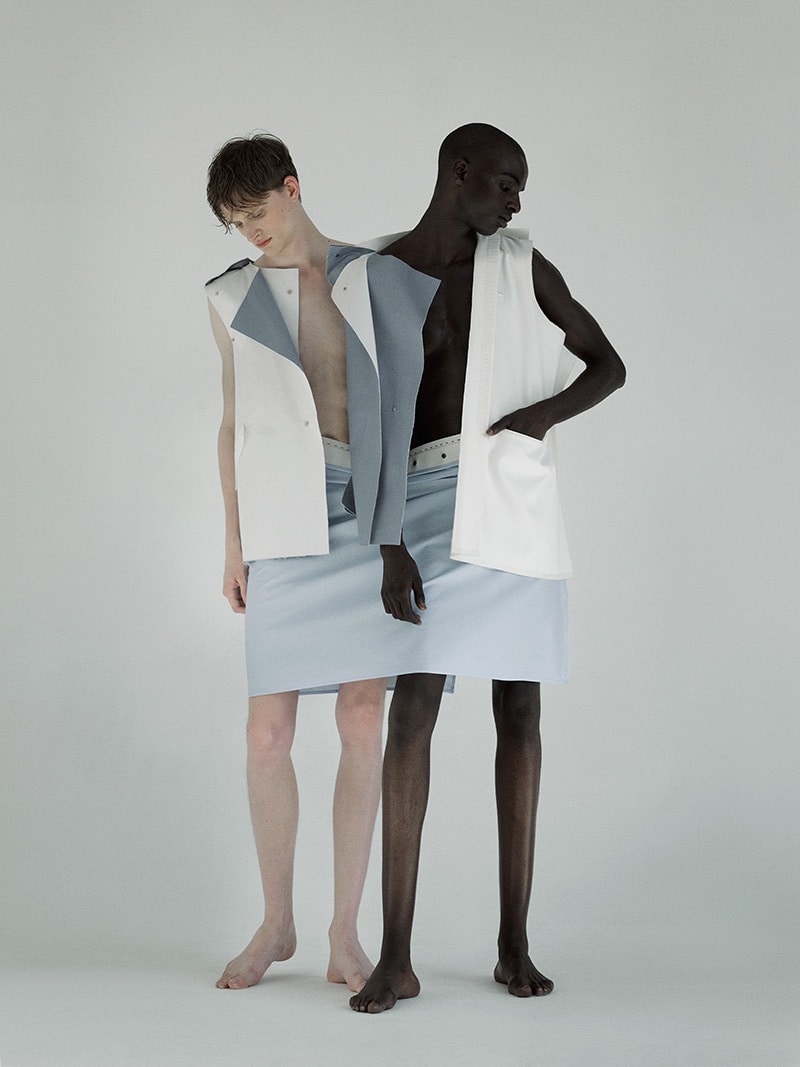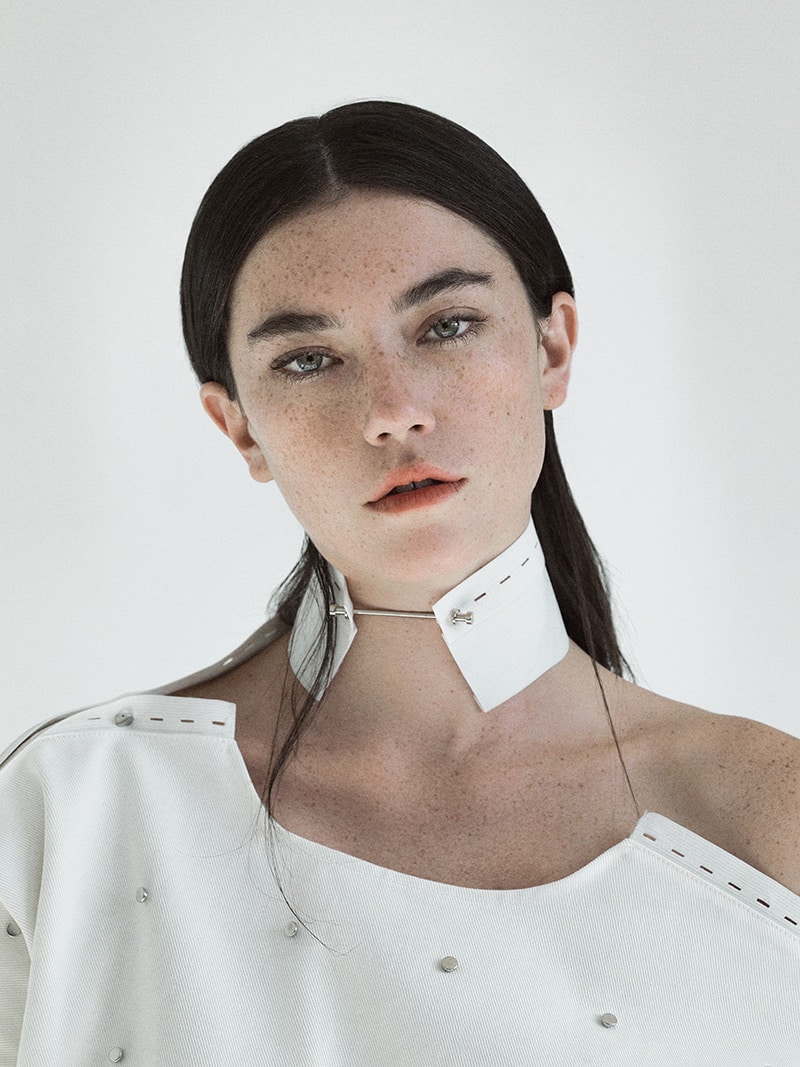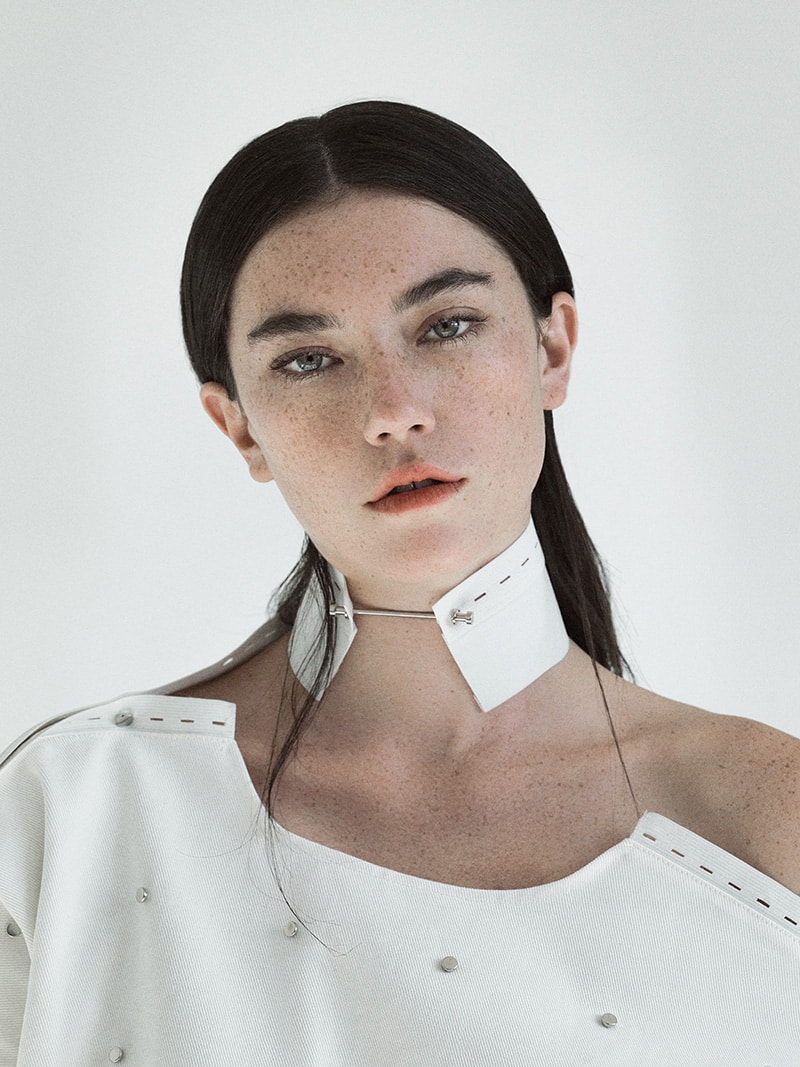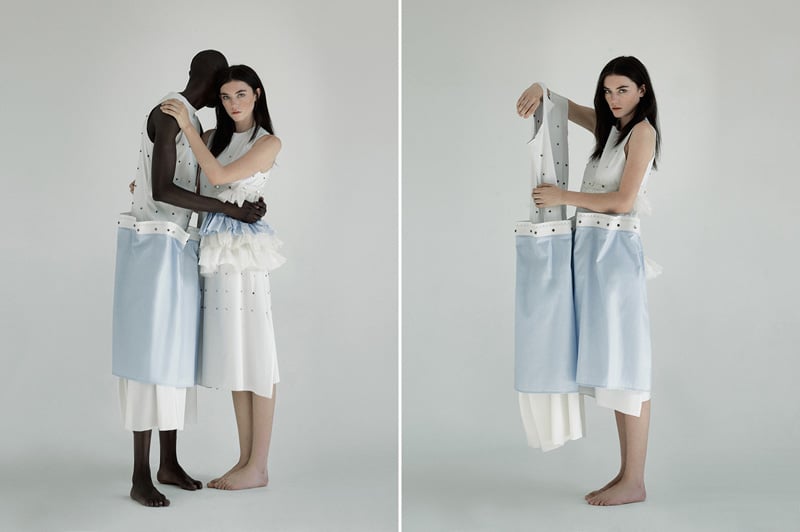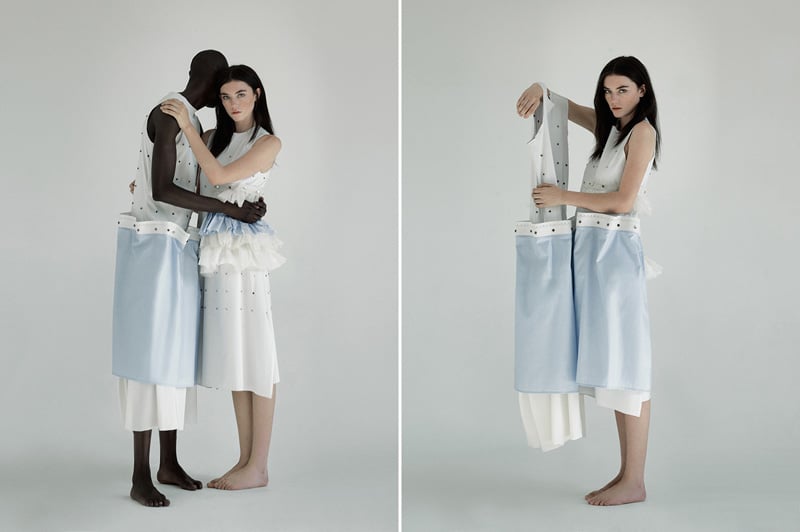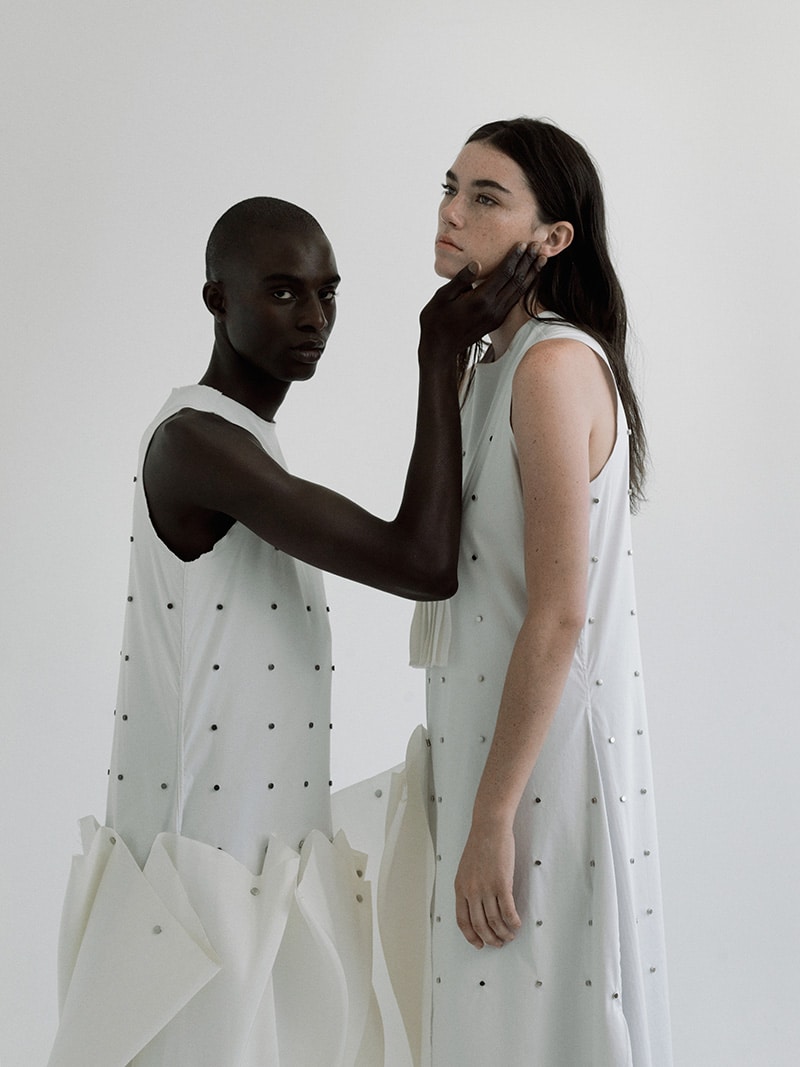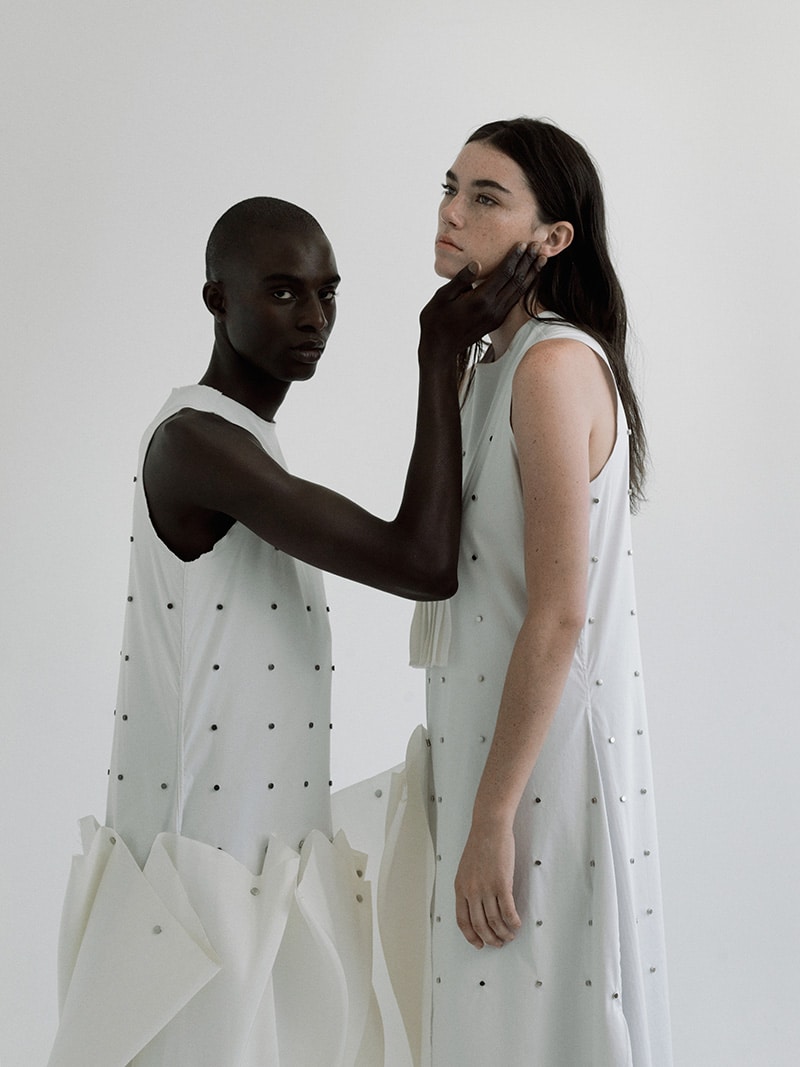 'Modular Cycle' is the name of the unisex collection by 
Wei Hung Chen
, a recent design graduate from
Parsons The New School for Design
.Wei Hung Chen is one of 12 finalists in this year's fifth edition of the Parsons x Kering Empowering Imagination design competition, a program that grants its two winners a two-week trip to the Kering facilities in Italy, including the Kering Materials Innovation Lab.
This thesis collection is a result of attempting to redefine the system of making garments in order to improve the issue of waste.
This led to a series of investigating, compartmentalizing garments, and researching closure techniques to discover new methods of utilizing these garment components and redefine how they can be worn and constructed. Making garments modular can maximize a garment's interchangeability. This allow the wearers to constantly experiment and play with their garments, taking pieces off and putting them back on based on seasons/occasions/trends. This infinite interchangeability will ultimately lengthen the garment's lifespan in one's closet, allowing it to live beyond seasons and fixed time.
All the pieces in the editorial can interact and attach with each other to create new looks, hence the interaction between the models and linking them together using the extended panels/components. Indicating a variety of possibilities the garments can look.
Credits
Photographer: Lane Lang
Assistant: Renee Chou
Stylist/Designer: Wei Hung Chen
Assistant: Raiheth Rawla
Hairstylist: Ty Shearn
MUA: Sofi Chernyak
Model: Reece Perkins @ Red, Aly Ndiaye @ Red, Alexander Newman @ Red