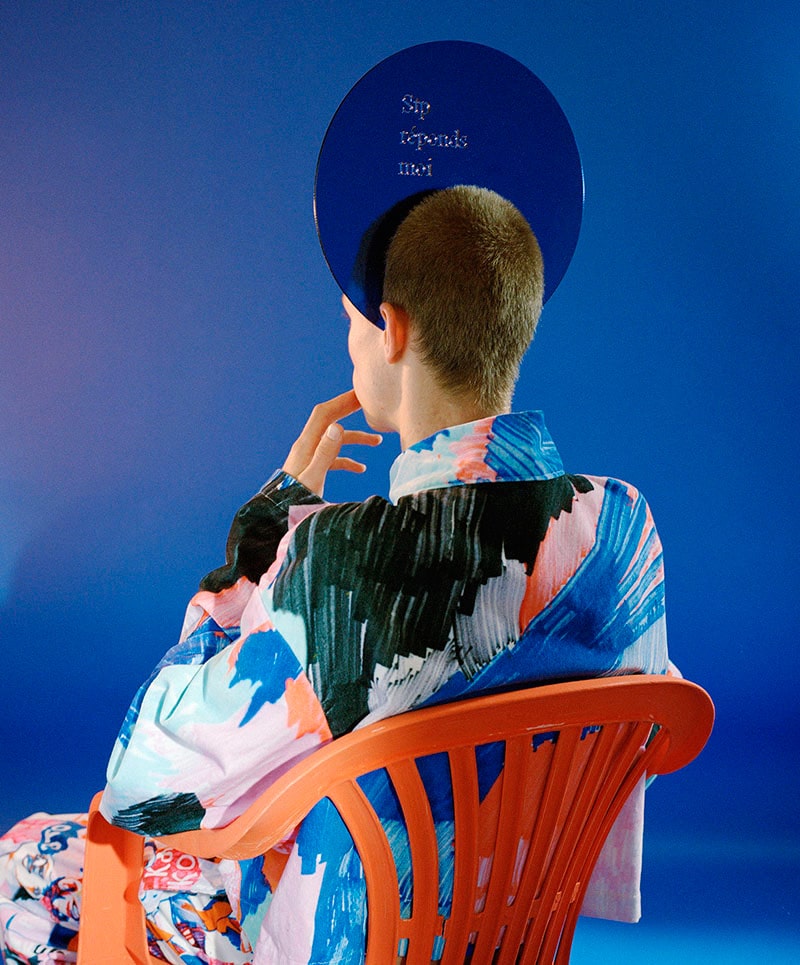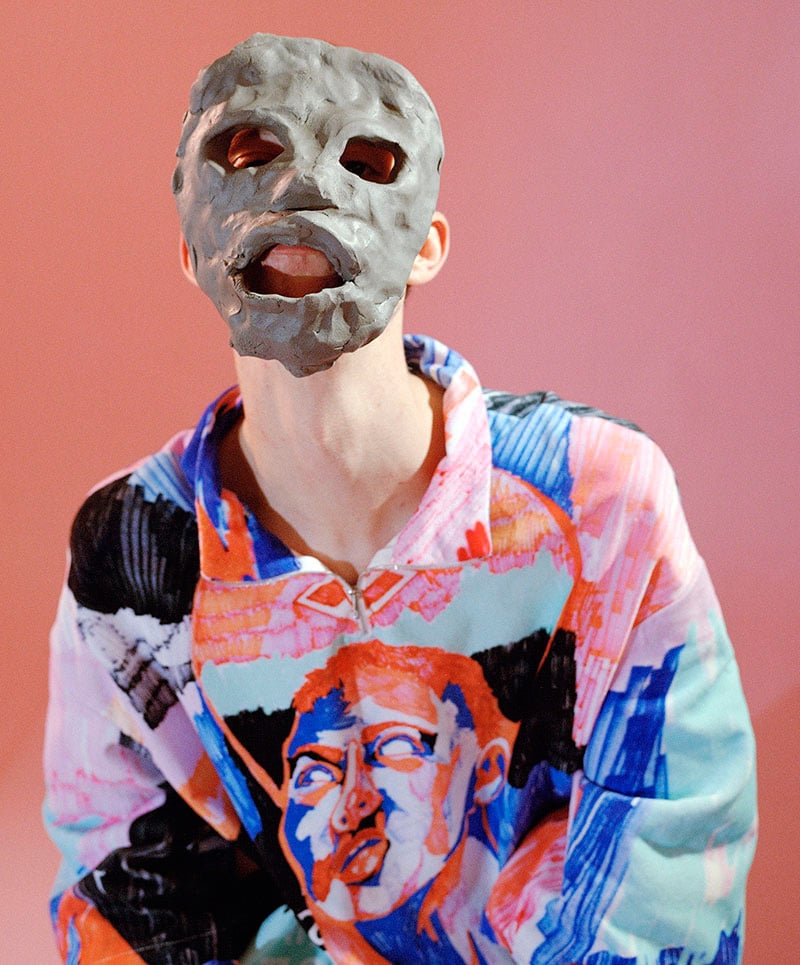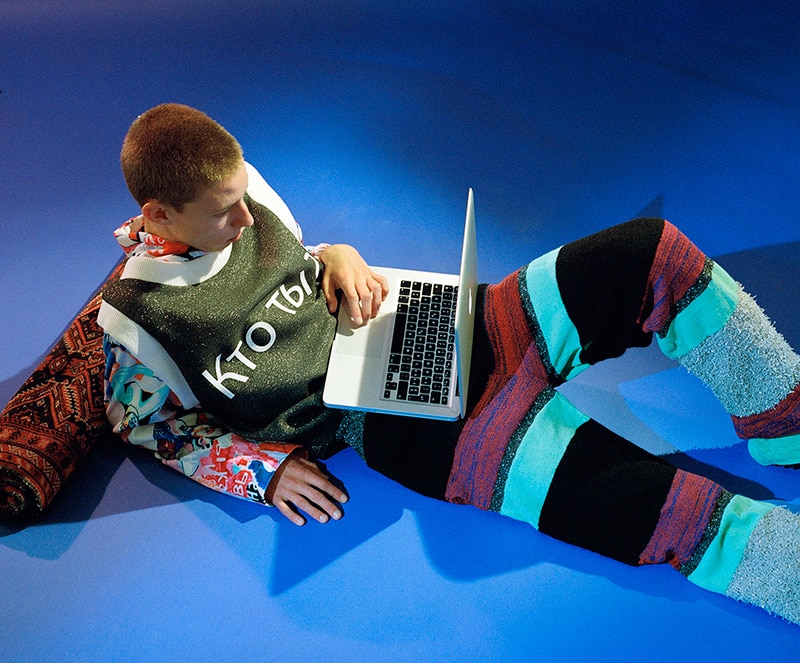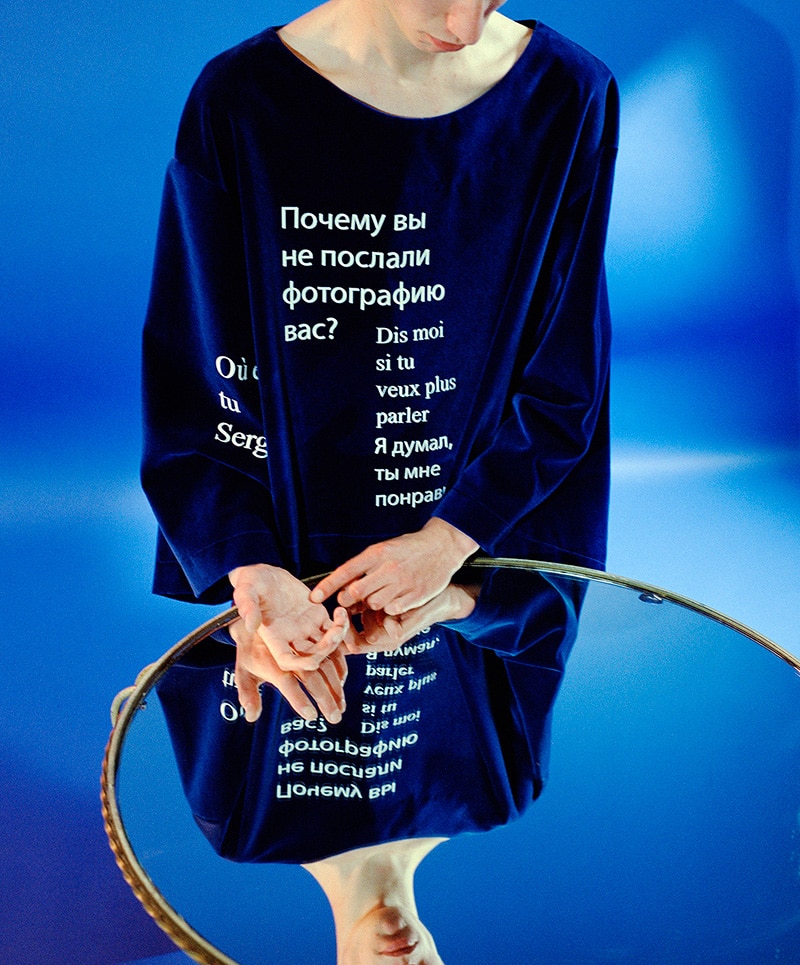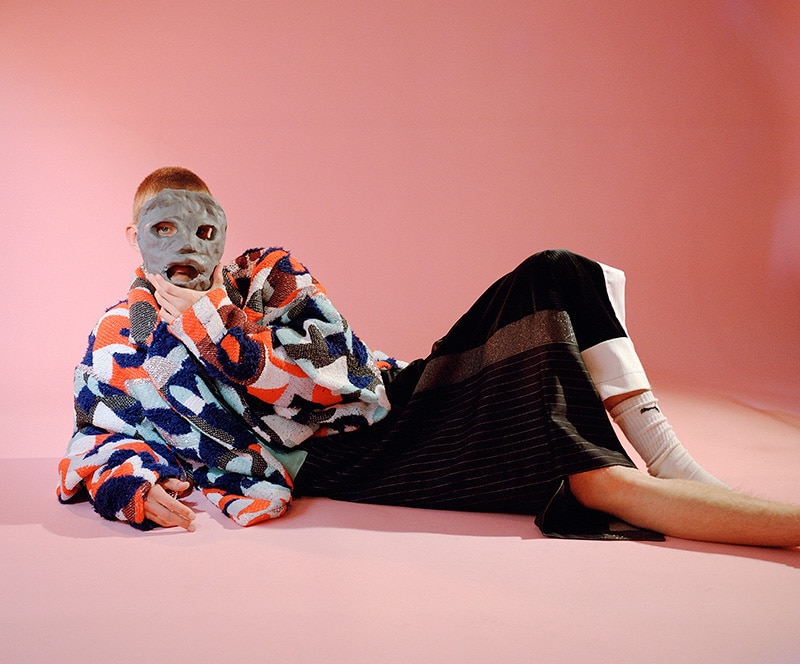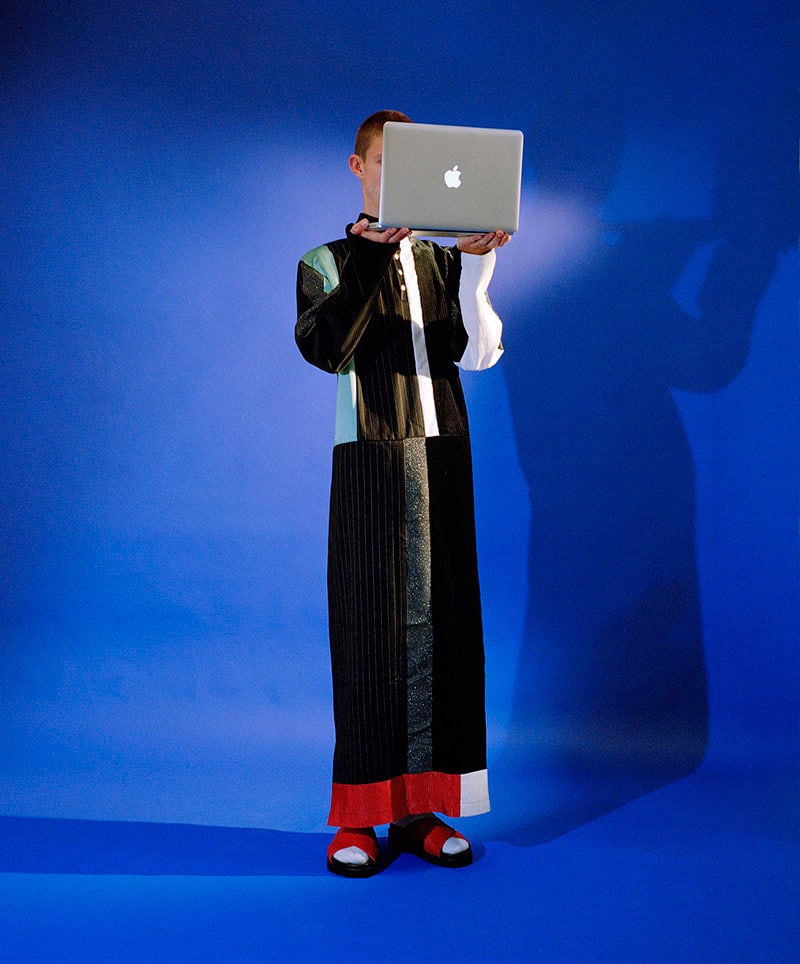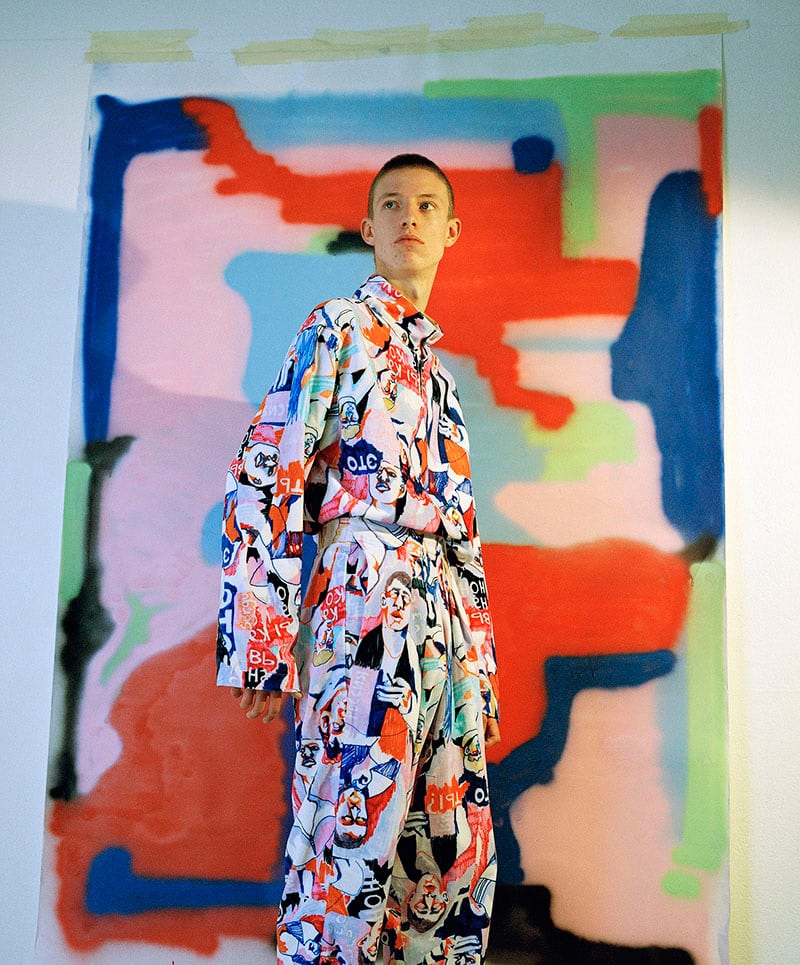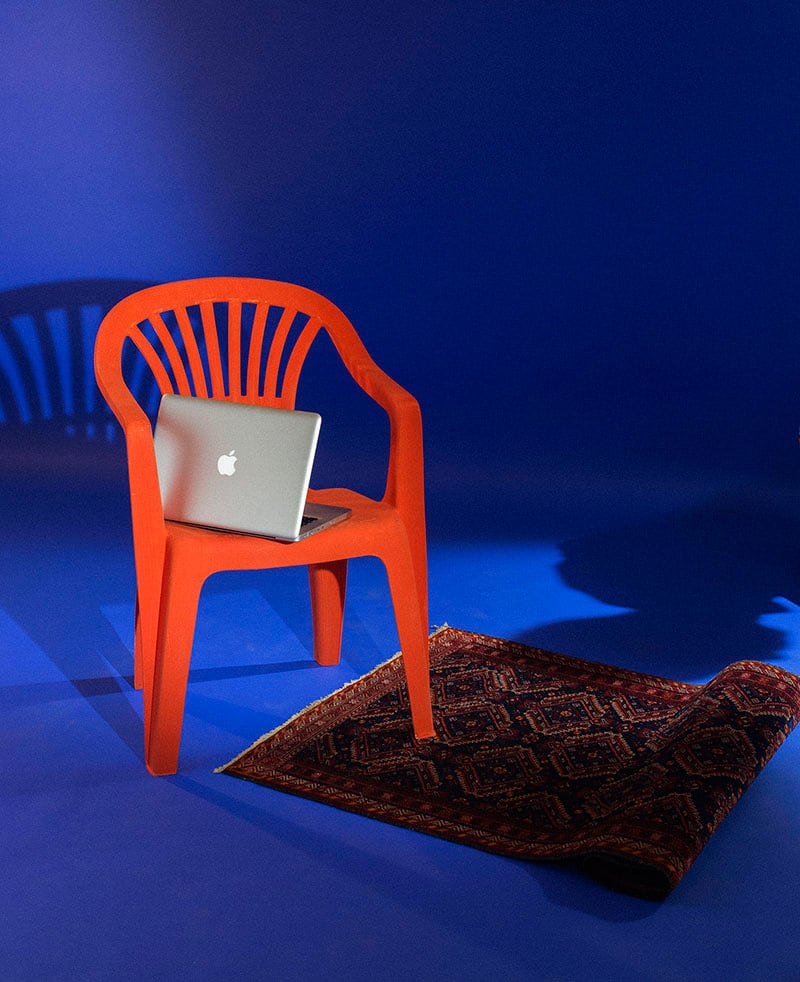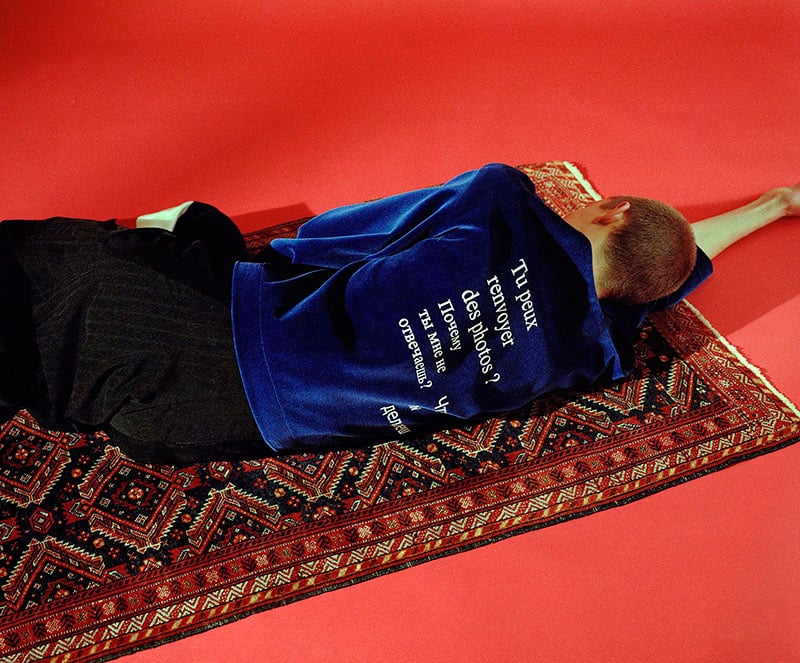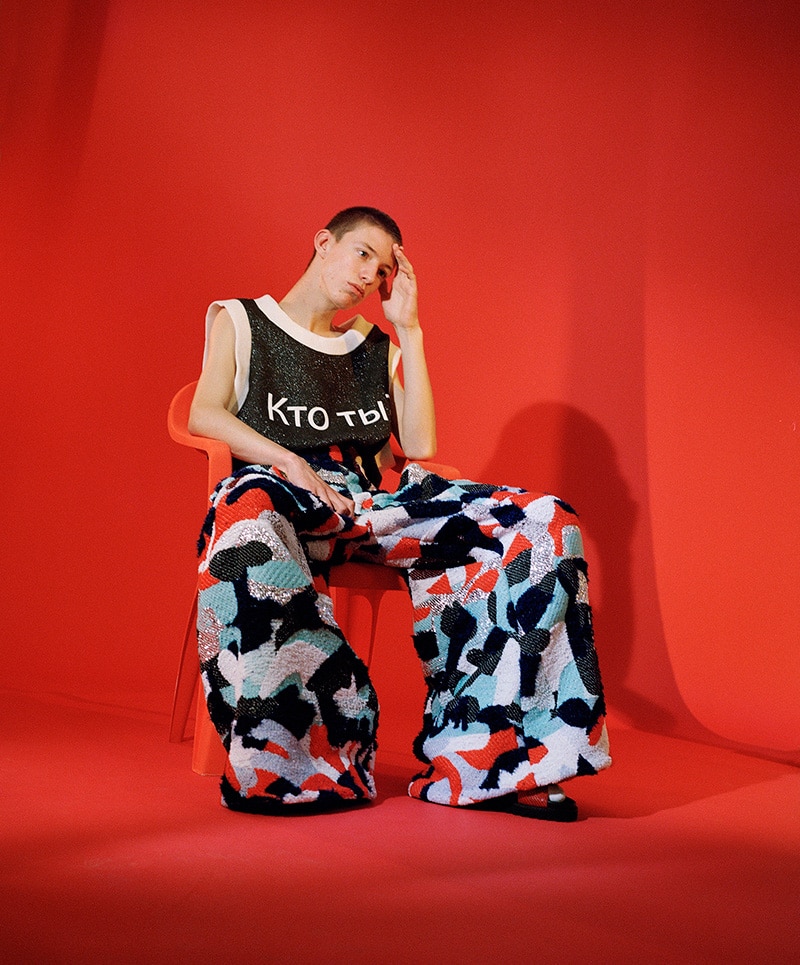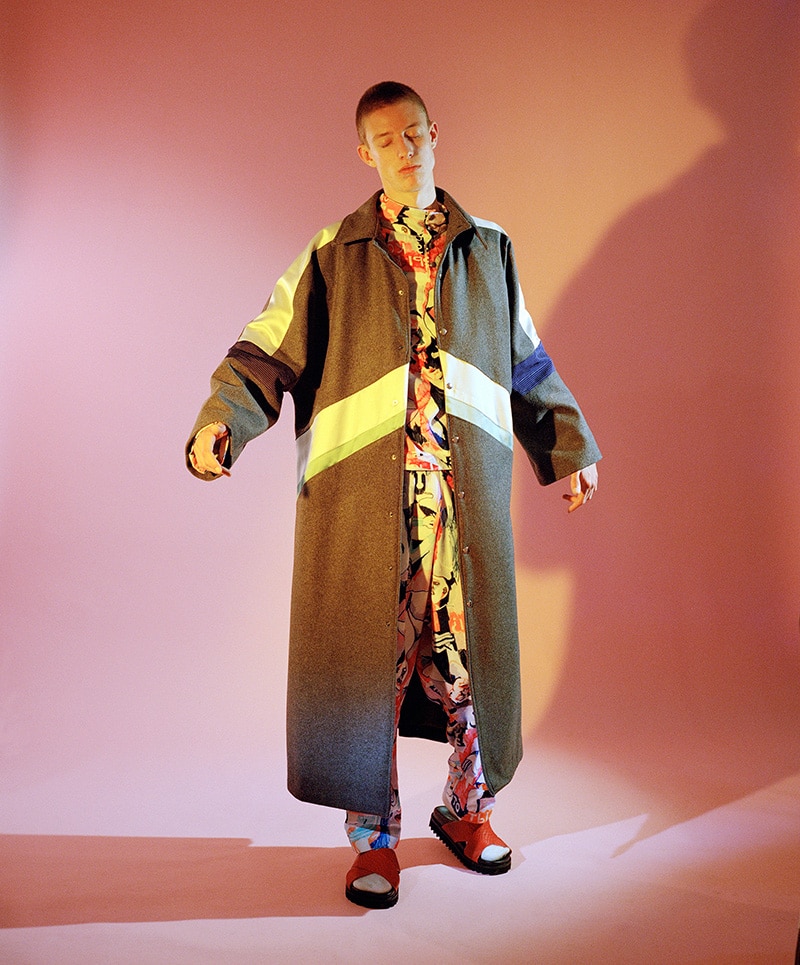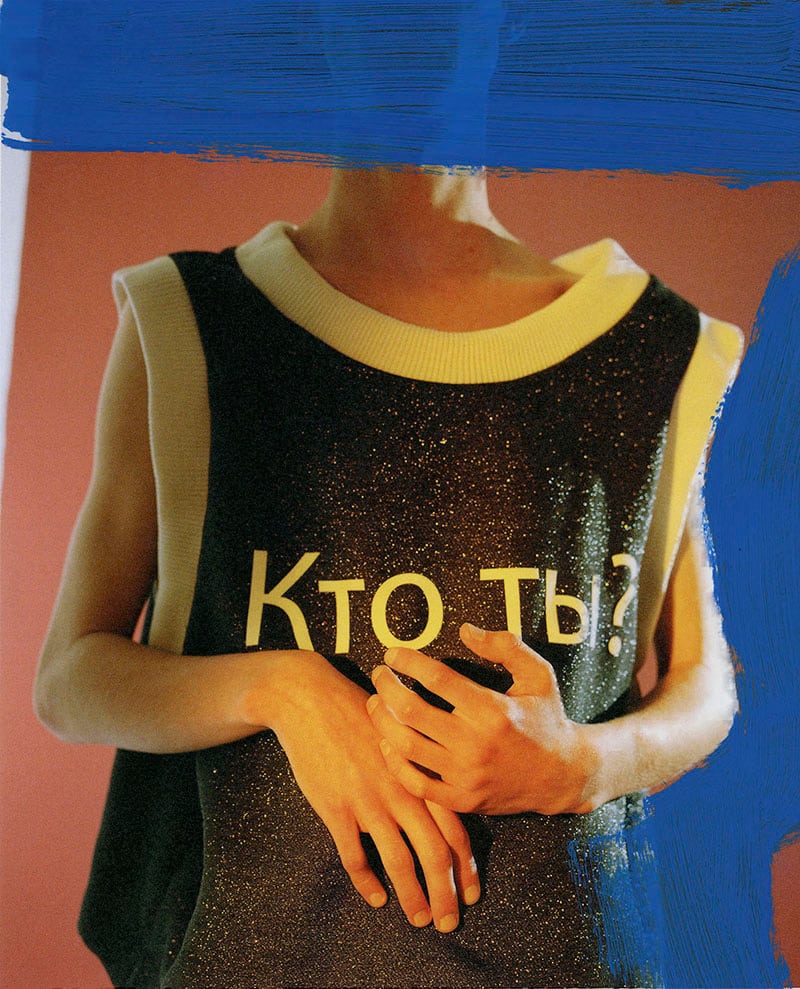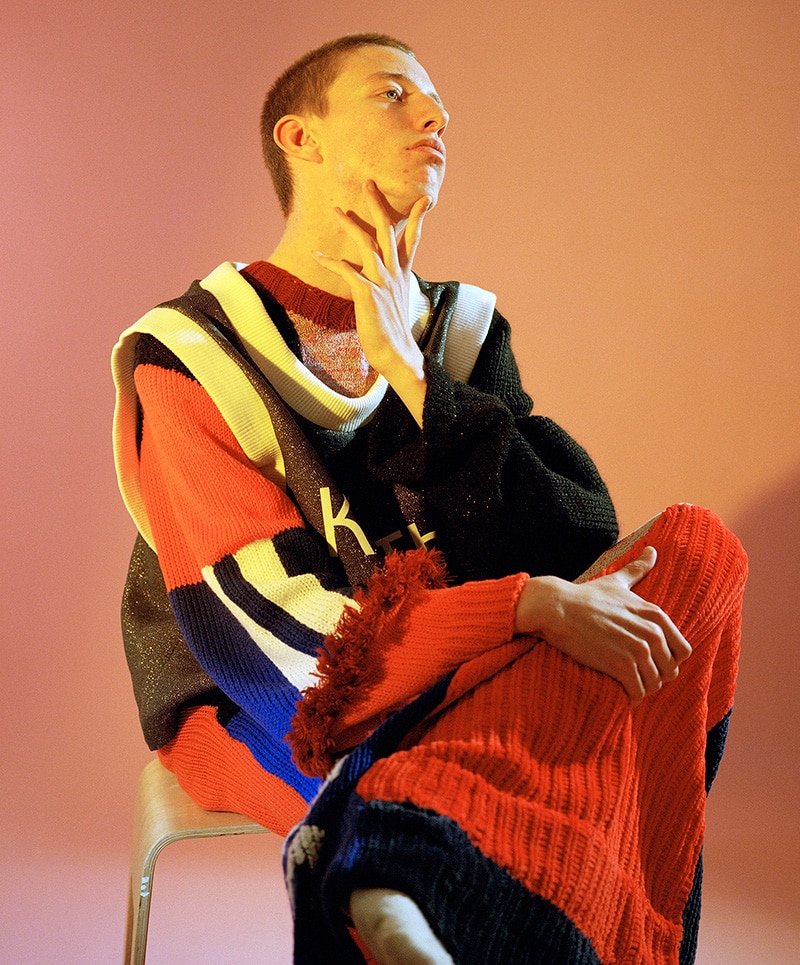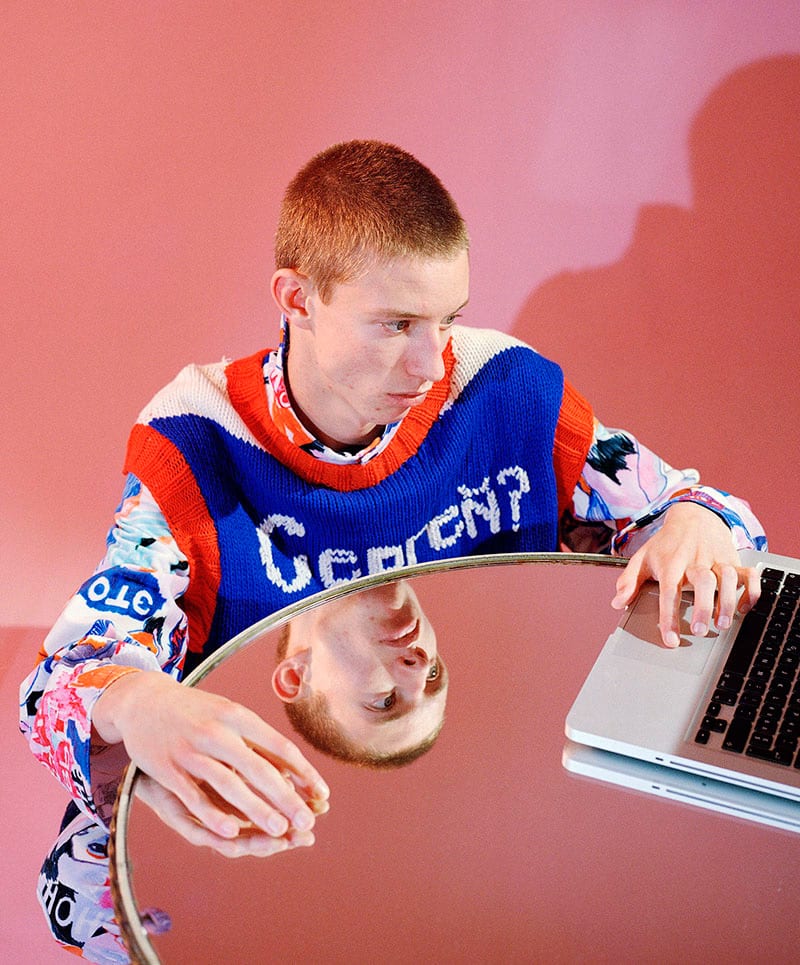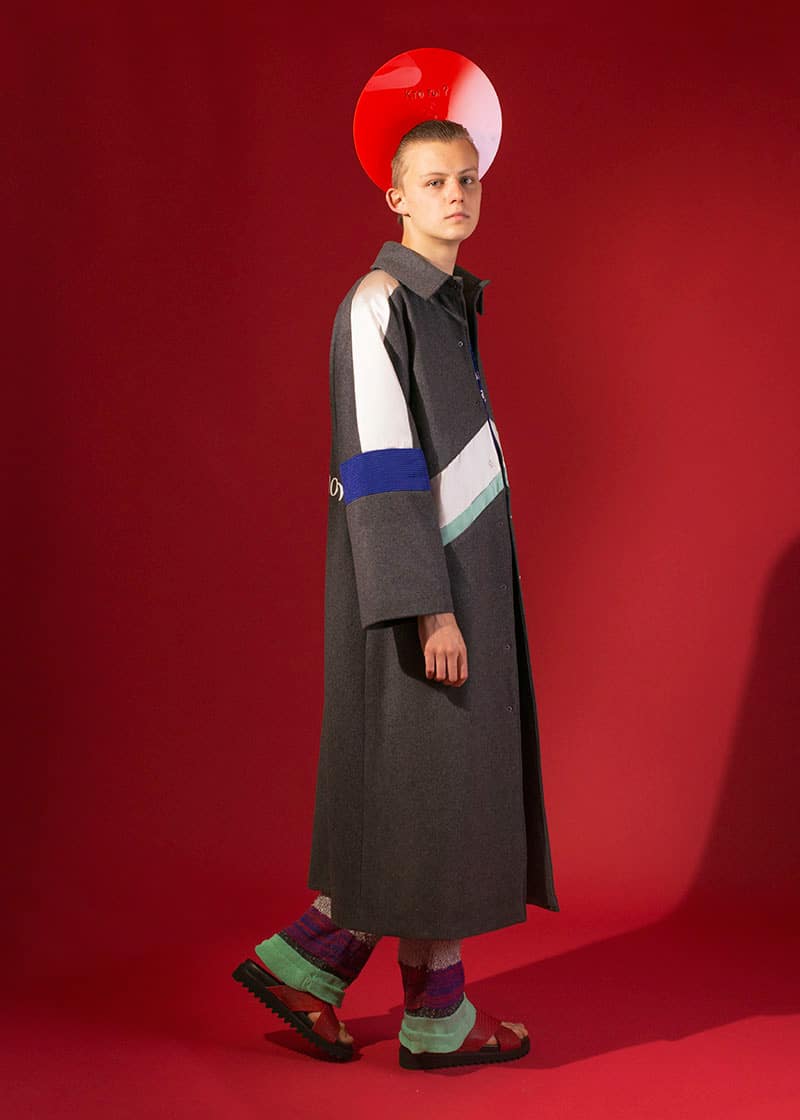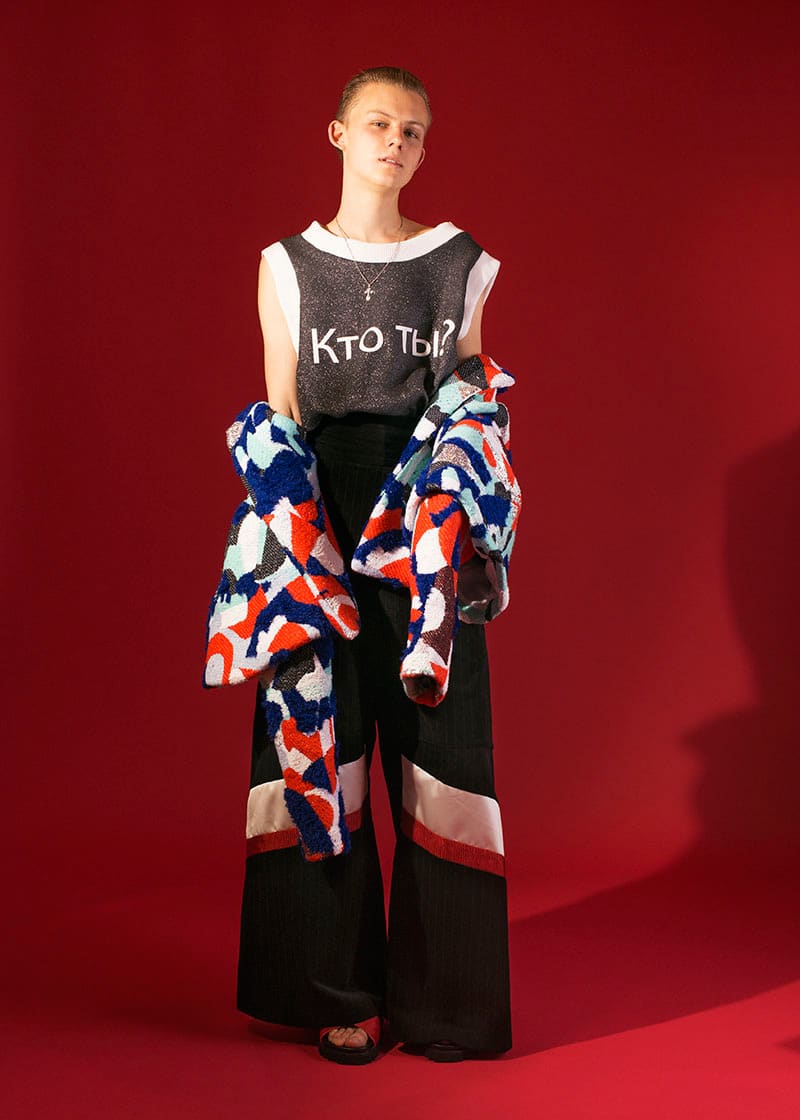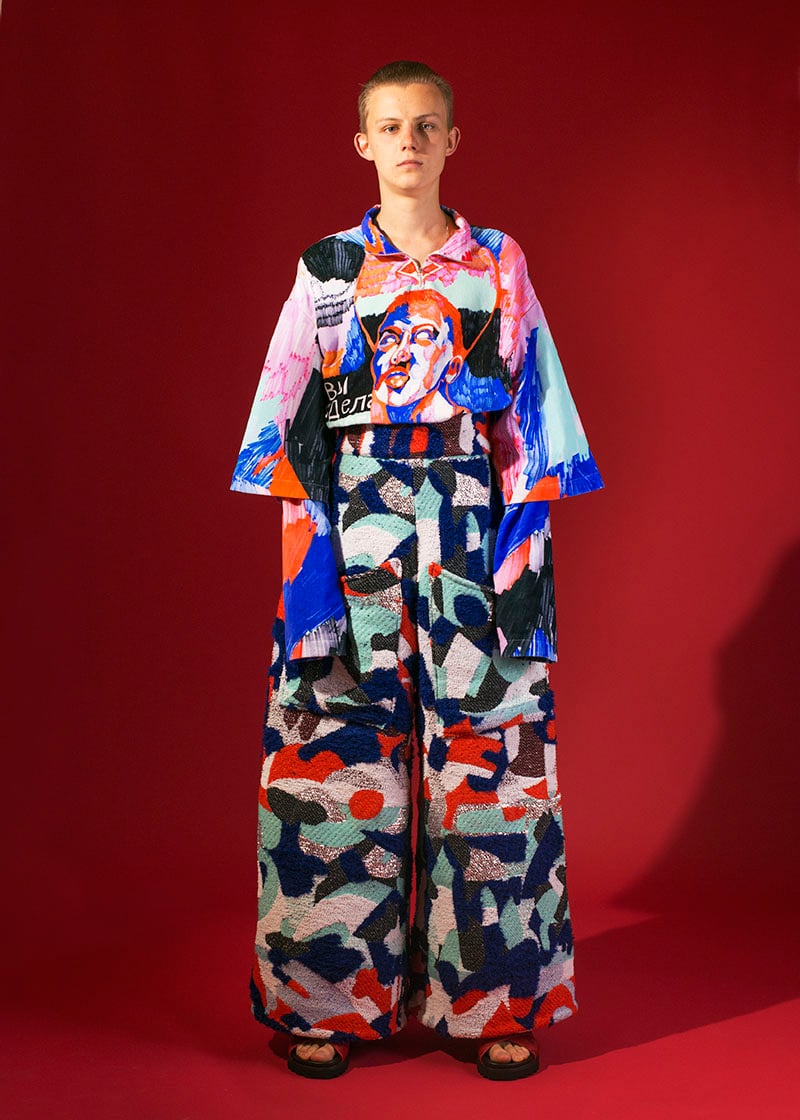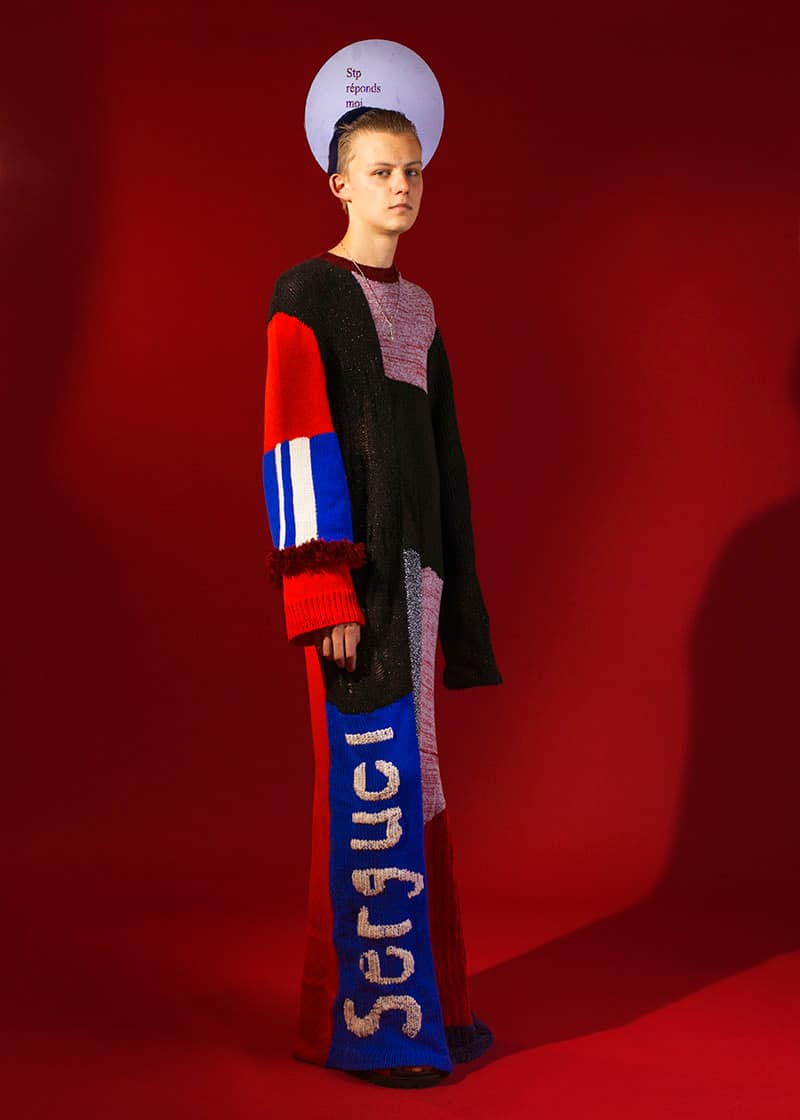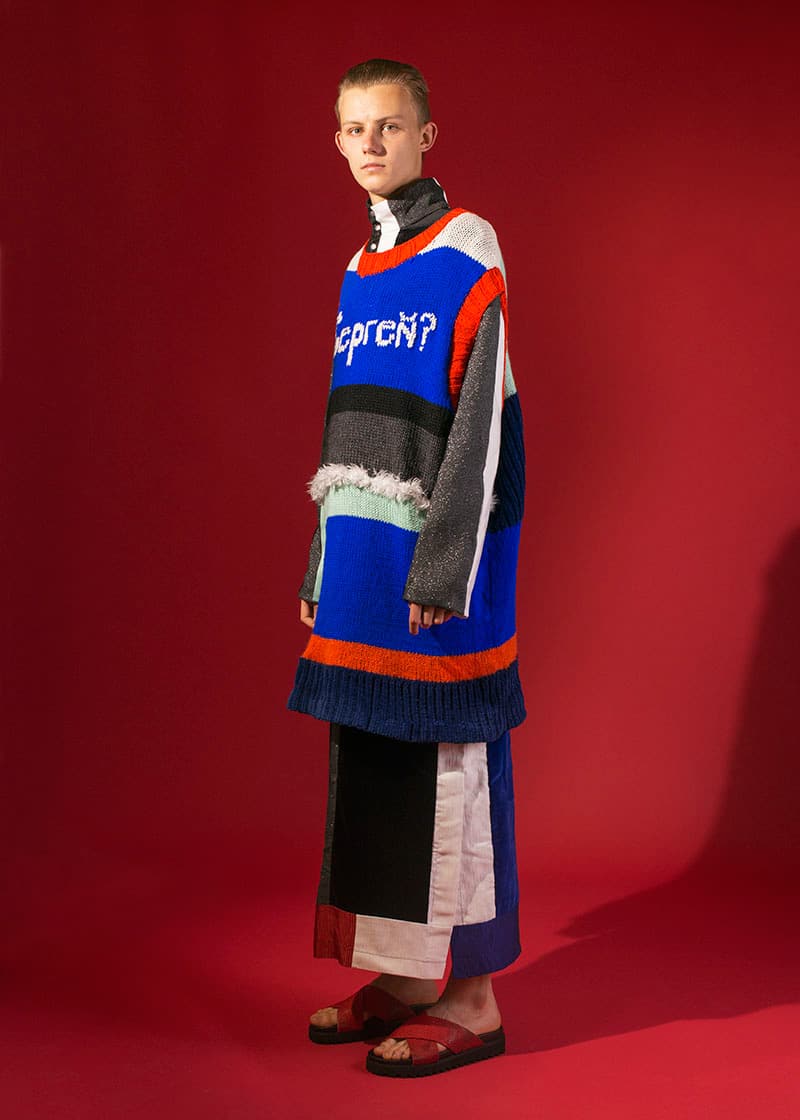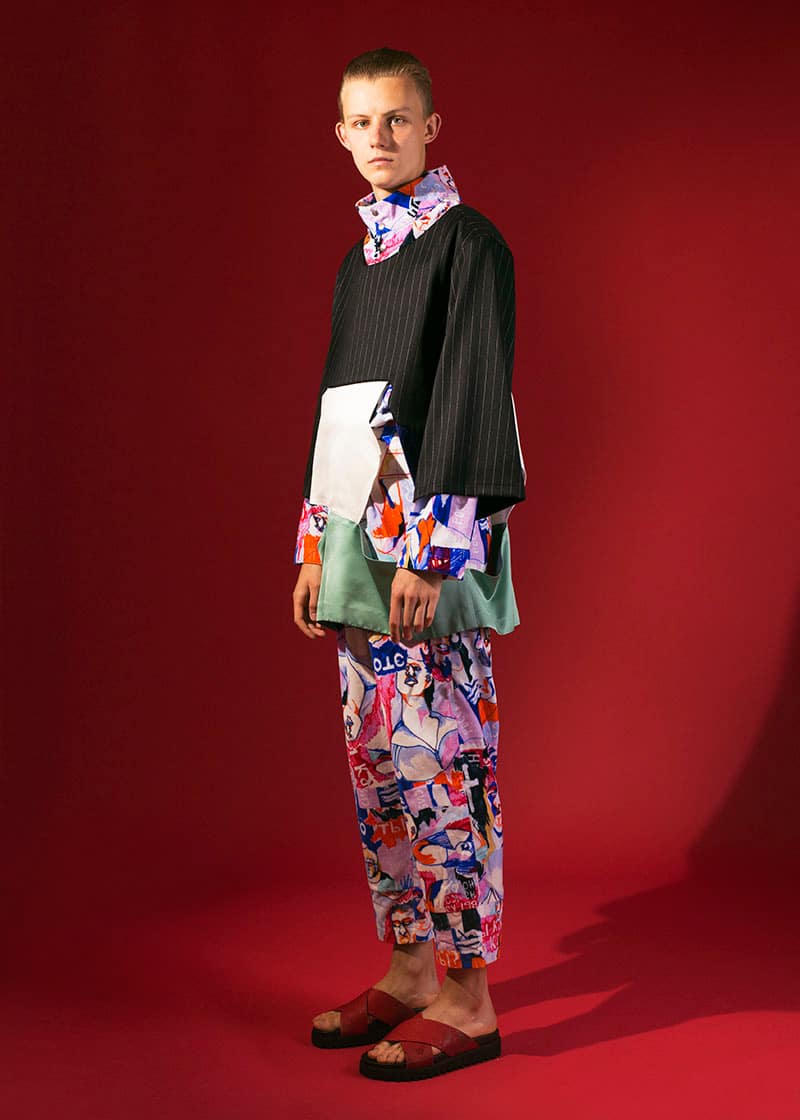 Mathilde Humbert is a fashion graduate from HEAD Geneva. Her graduate collection started with her fascination for Russian ghettos.
She imagined a correspondence between a young Russian and herself. She has never met him, and she knows very little about this character that she fantasizes. She only received a few pictures from different periods that constituted her moodboard. This confusion of time is transcribed in the cuts of the clothes that refer both to traditional Russian clothing and current sportswear, but also to an ecclesiastical garment and post-Soviet architecture.
The flamboyance and saturated side of her collection evoke the iconic dimension of the character and appear in both, textile processing and color range. The fabric range is composed of traditional and natural fabrics, but also glossy plastics evoking sportswear. She also used velvet, which both recalls Russian interiors and modern tracksuits. The prints are crude and violent, but magnified by colors; This translates her vision of Russia. In parallel of the knitting work, she also created a very thick and colorful weaving in partnership with Malhia Kent, which gives the garment a cocoon appearance, to remind the idea of a dreamed character.
Clothes: Mathilde Humbert
Photos: Charlotte Krieger
Models: David and Mikhail Rojkov