Get ready for the highly anticipated debut of Maison Kitsuné's golf-themed collection, dedicated to the unconventional player. Maison Kitsuné Golf challenges the norms of the game, blending the brand's playful spirit with classic clubhouse codes. With an irreverent perspective, the collection puts a maximalist, eclectic twist on tradition.
The golfing green wardrobe undergoes a remarkable transformation. Polo shirts and windbreakers feature the signature Maison Kitsuné Golf logo, while pleated skirts and knee-high socks offer a playful twist. The brand's whimsical energy merges with a '90s utilitarian style, injecting pastel flashes into a neutral palette. Monochrome meets plaid, creating a captivating interplay. Prints, including the iconic Maison Kitsuné Fox in cartoon form, enliven the collection with a joyful swing across sky blue and bubblegum pink separates. Complete your look with accessories such as bucket hats, club covers, and gloves.
Remi Ferrante beautifully captures the collection at Esceña Golf Club in Palm Springs. Take a look below: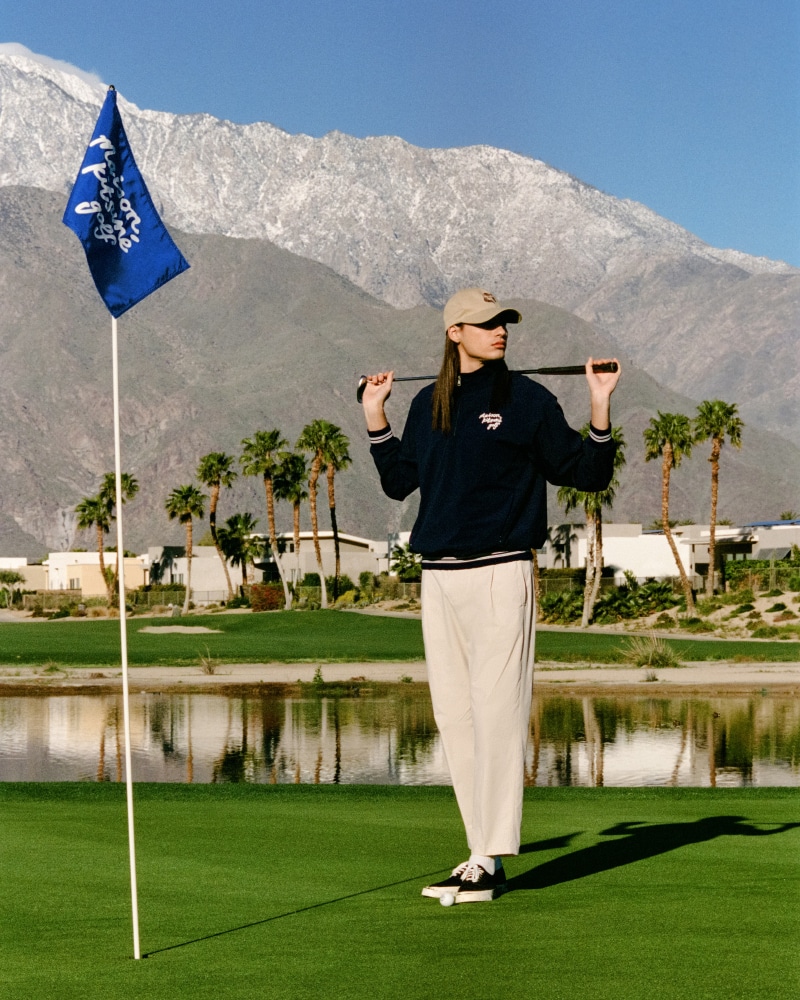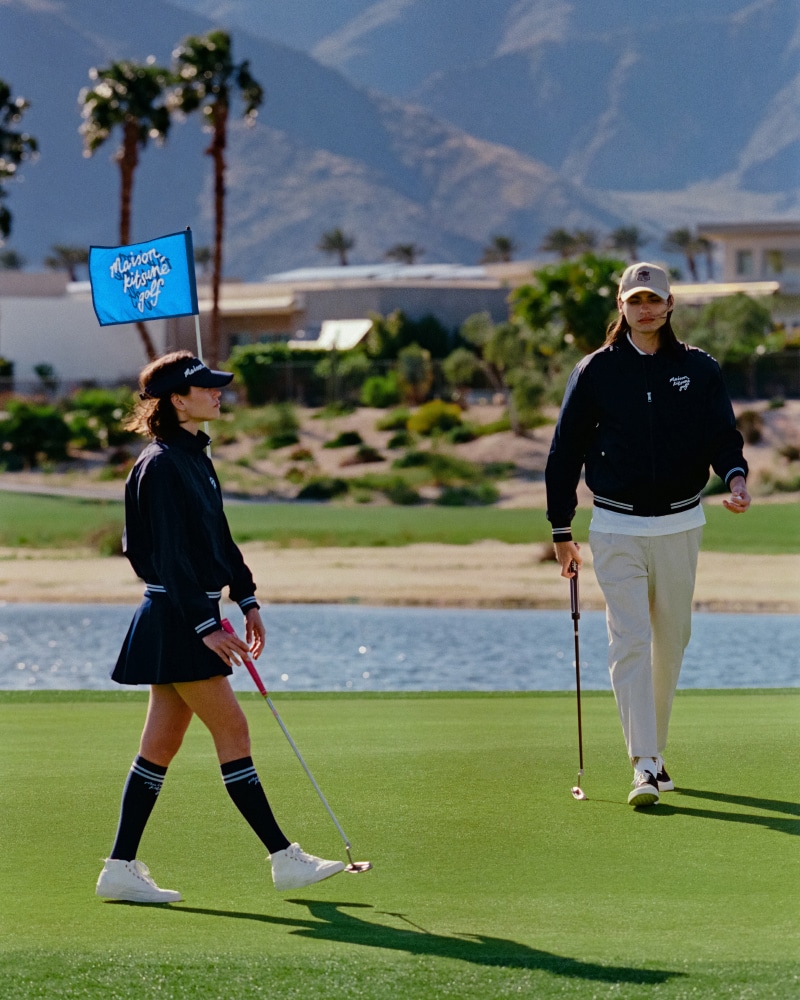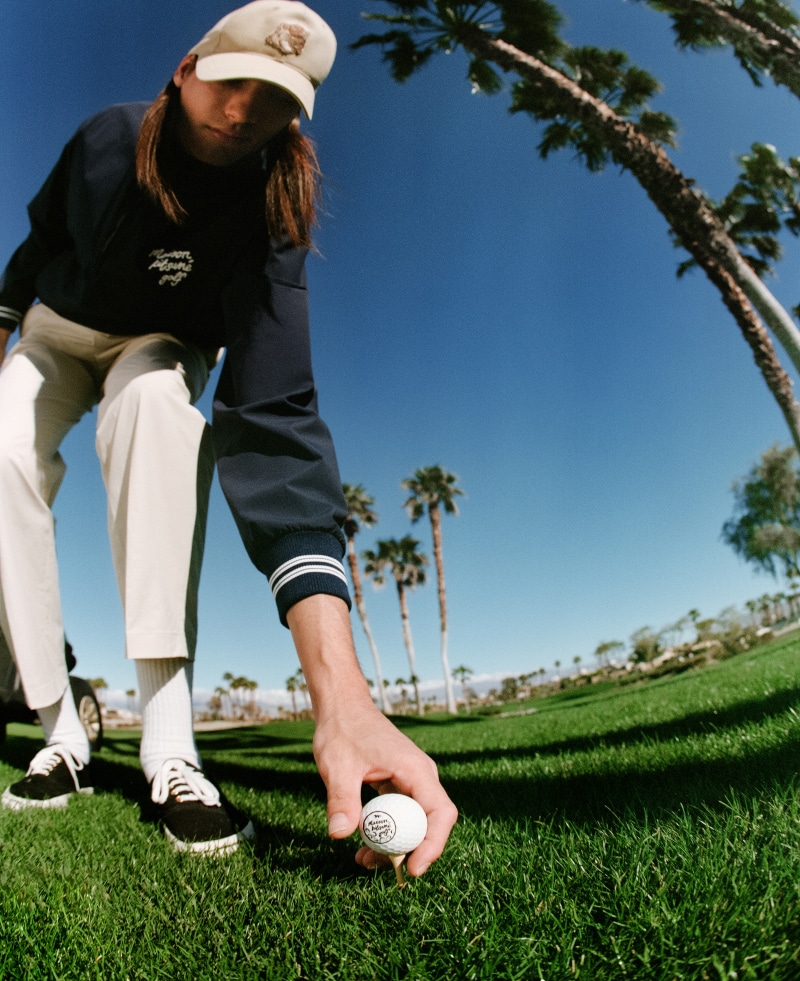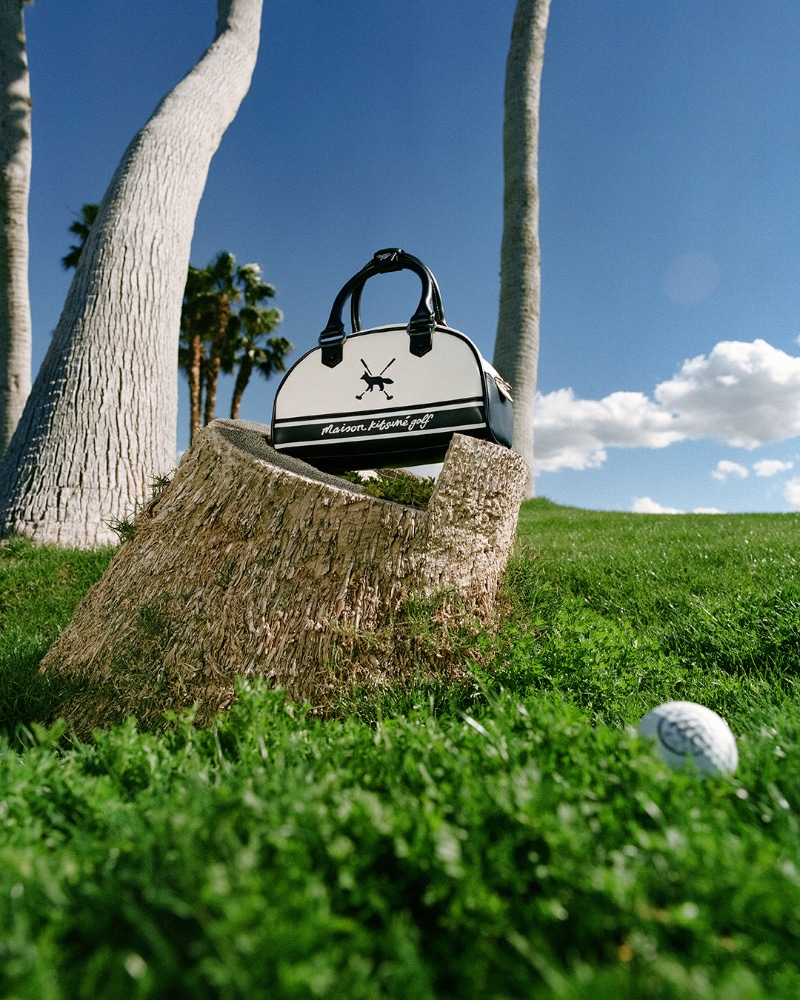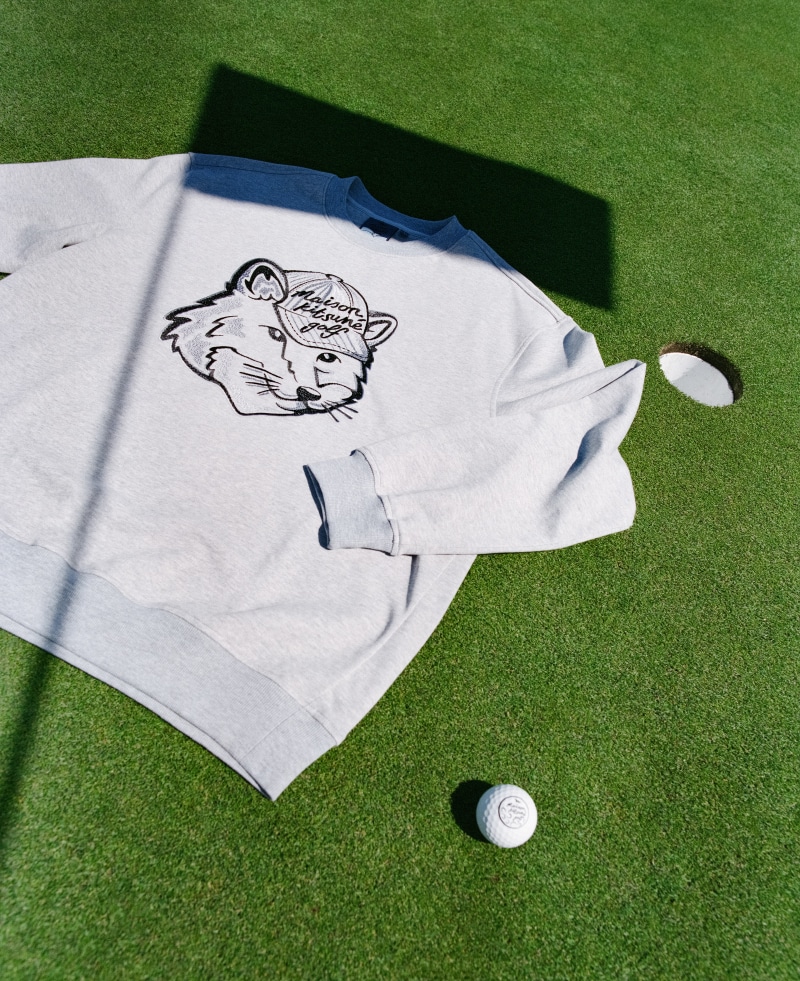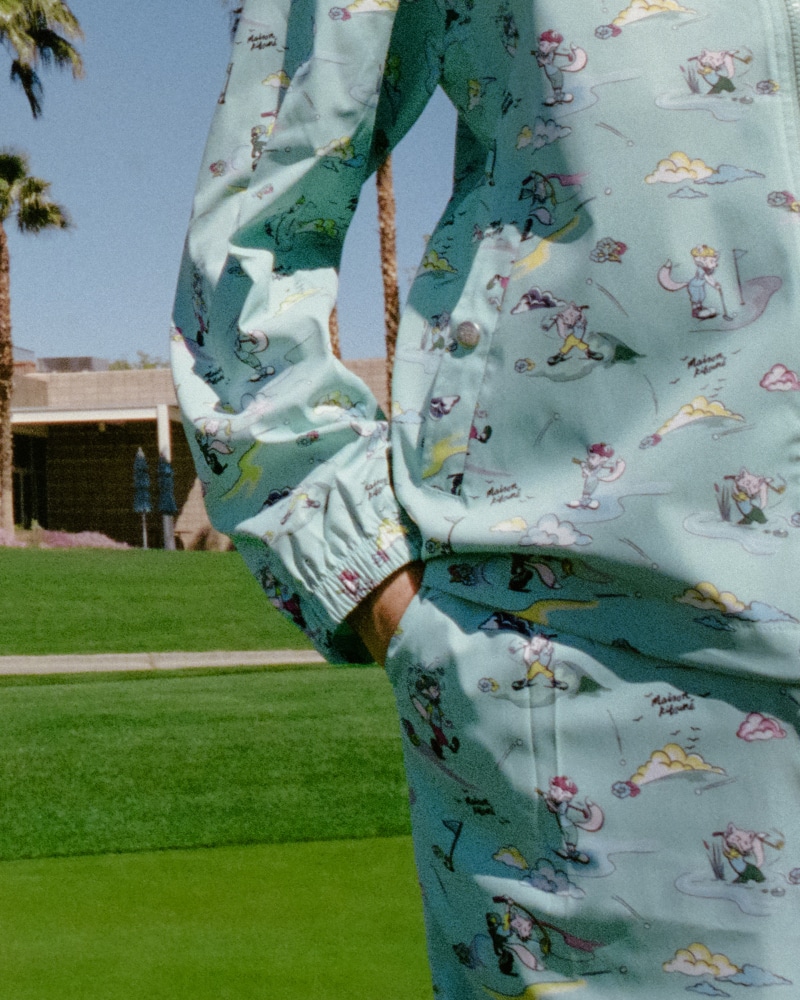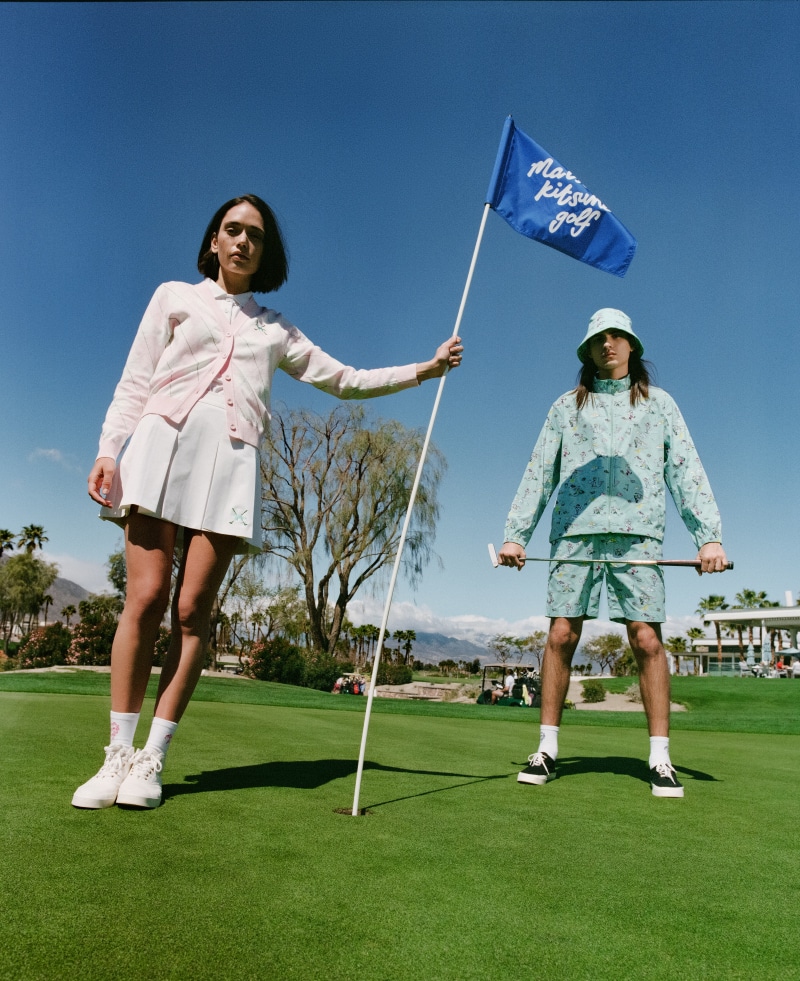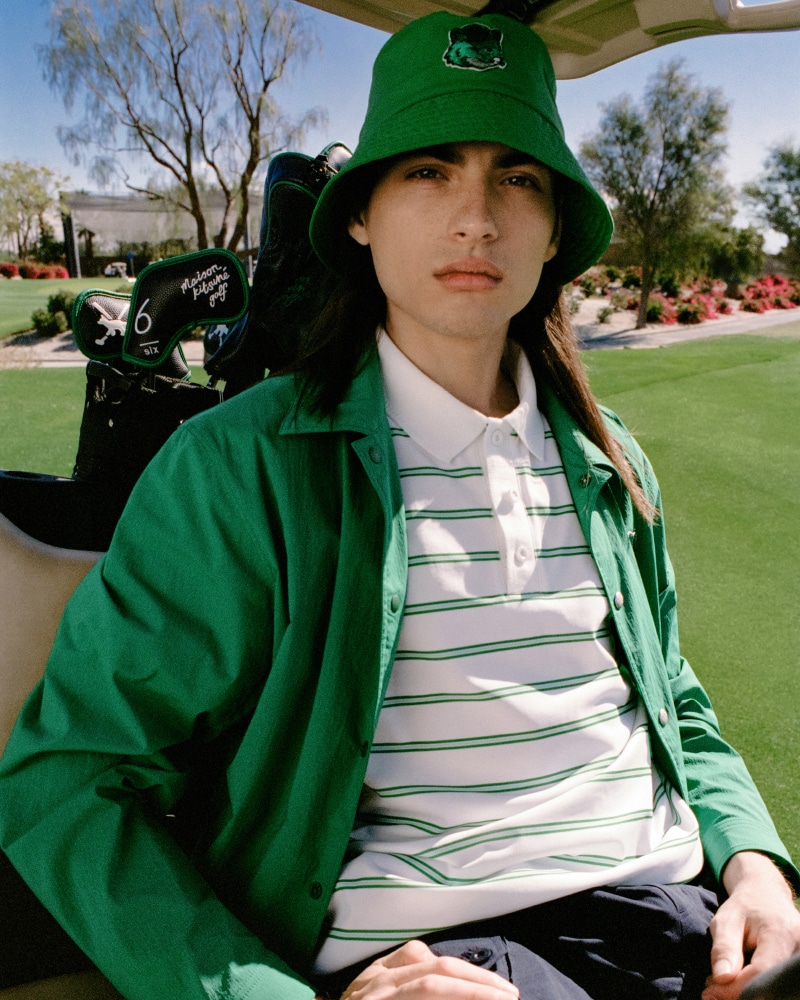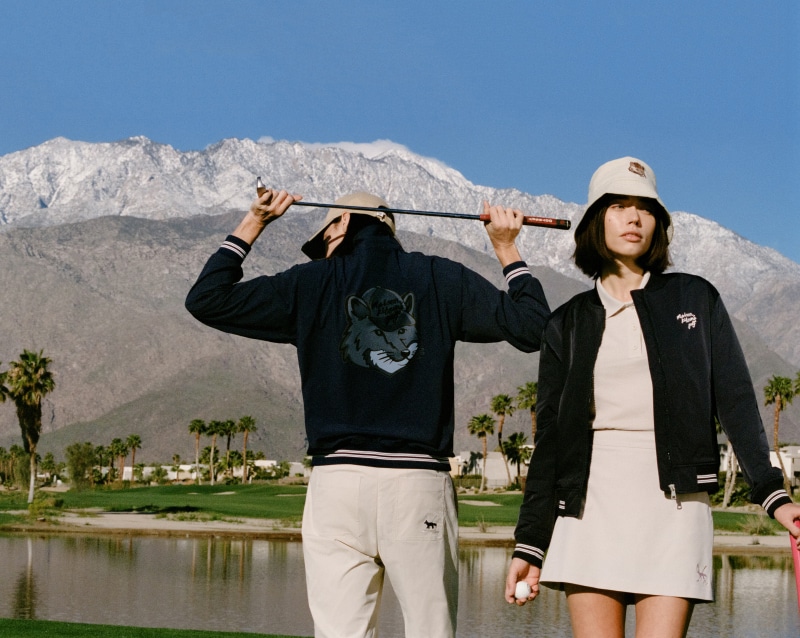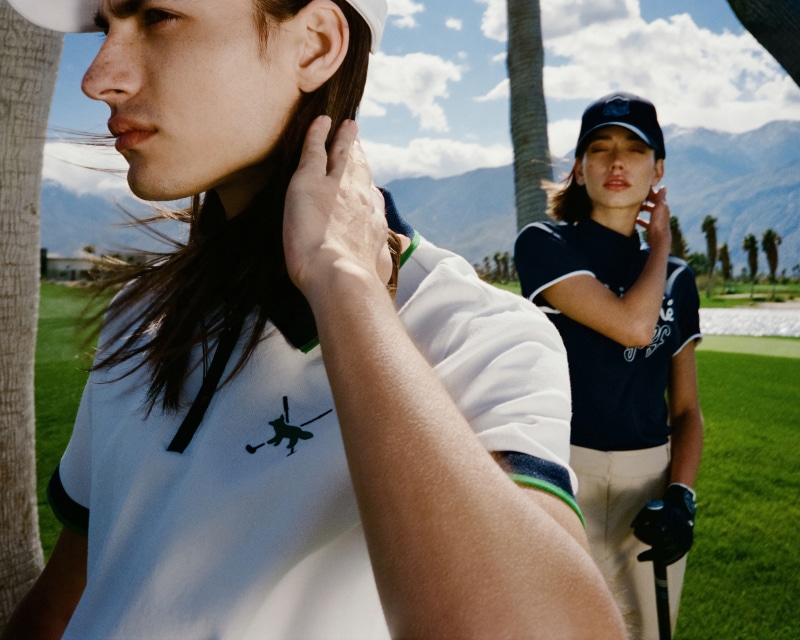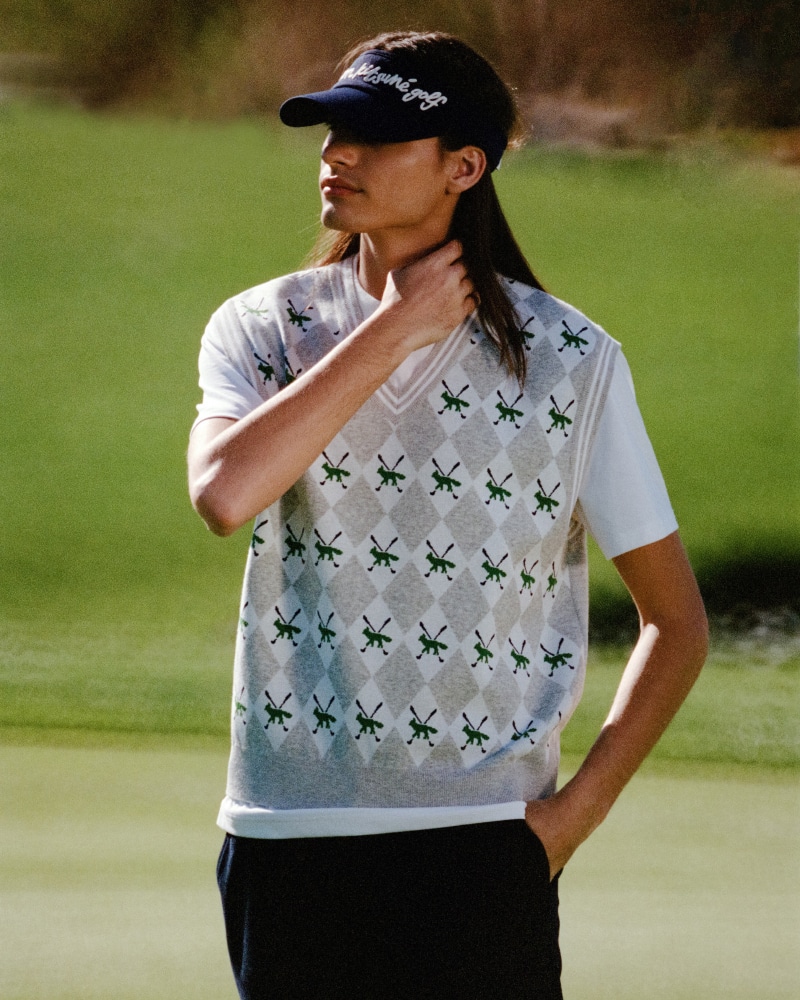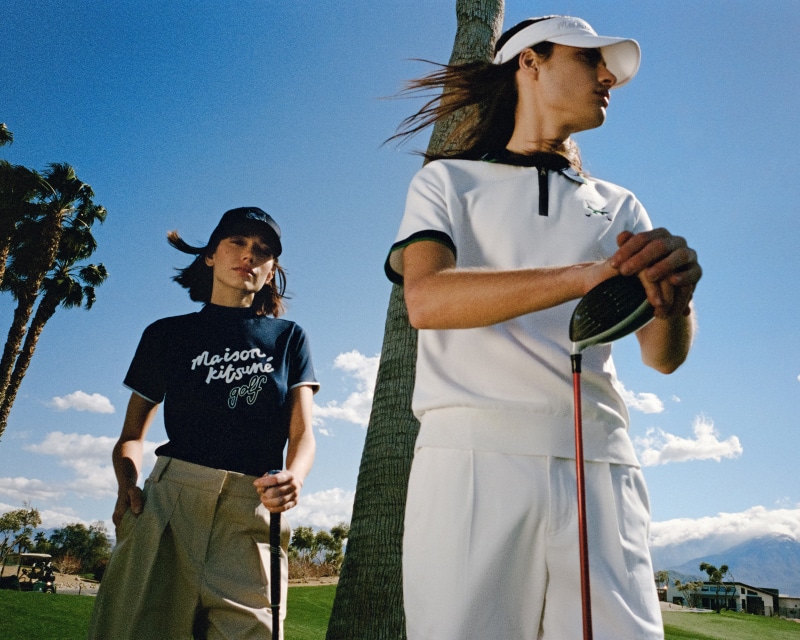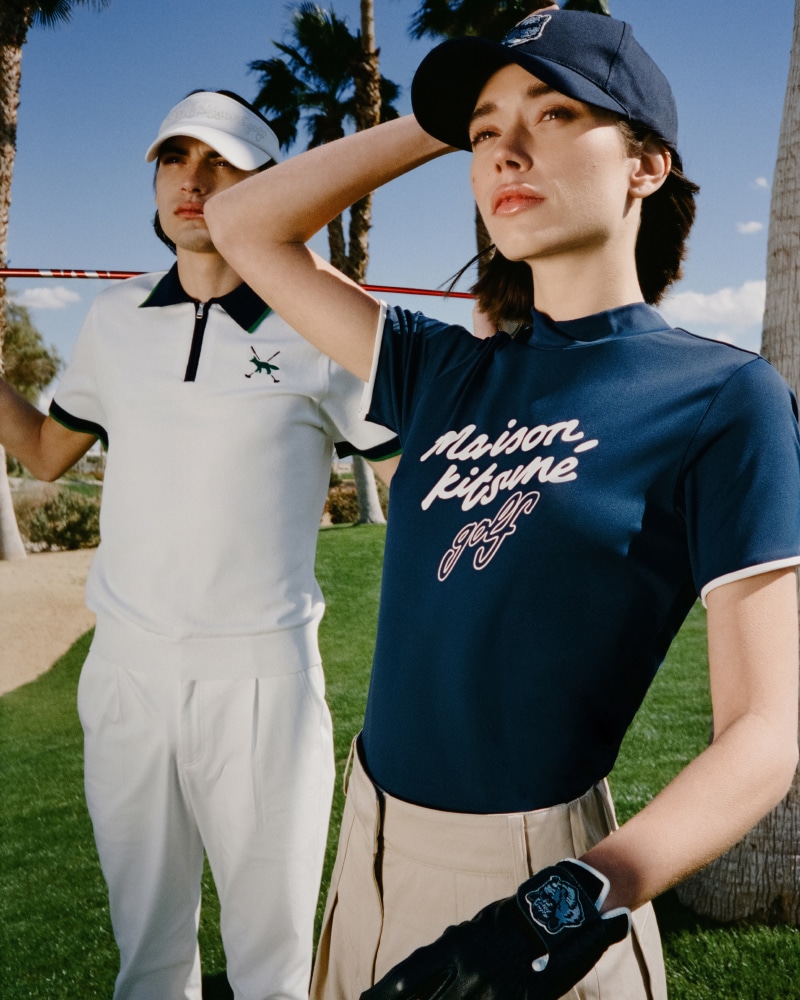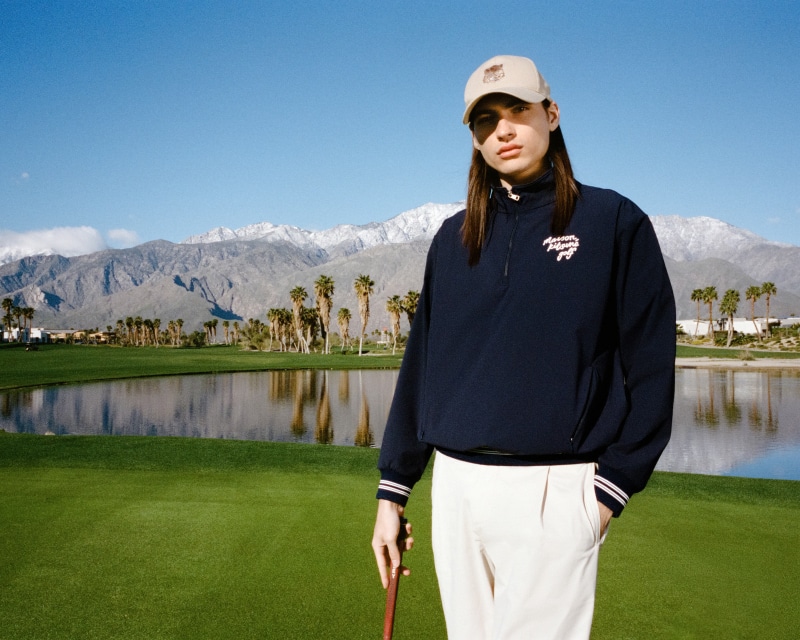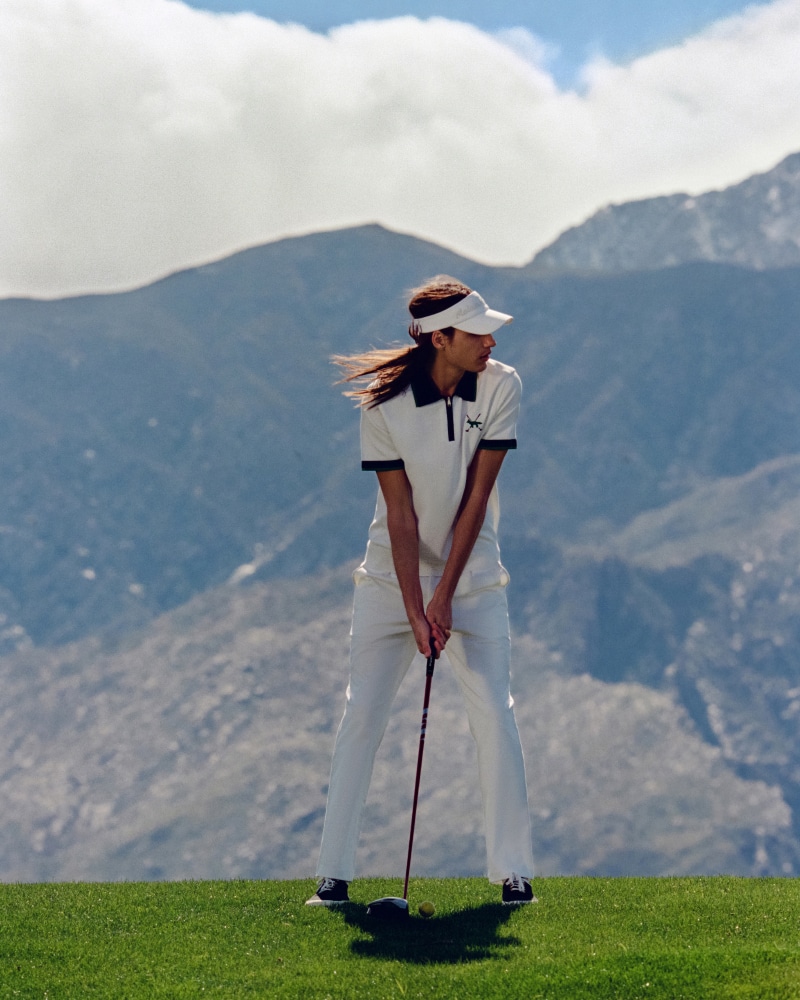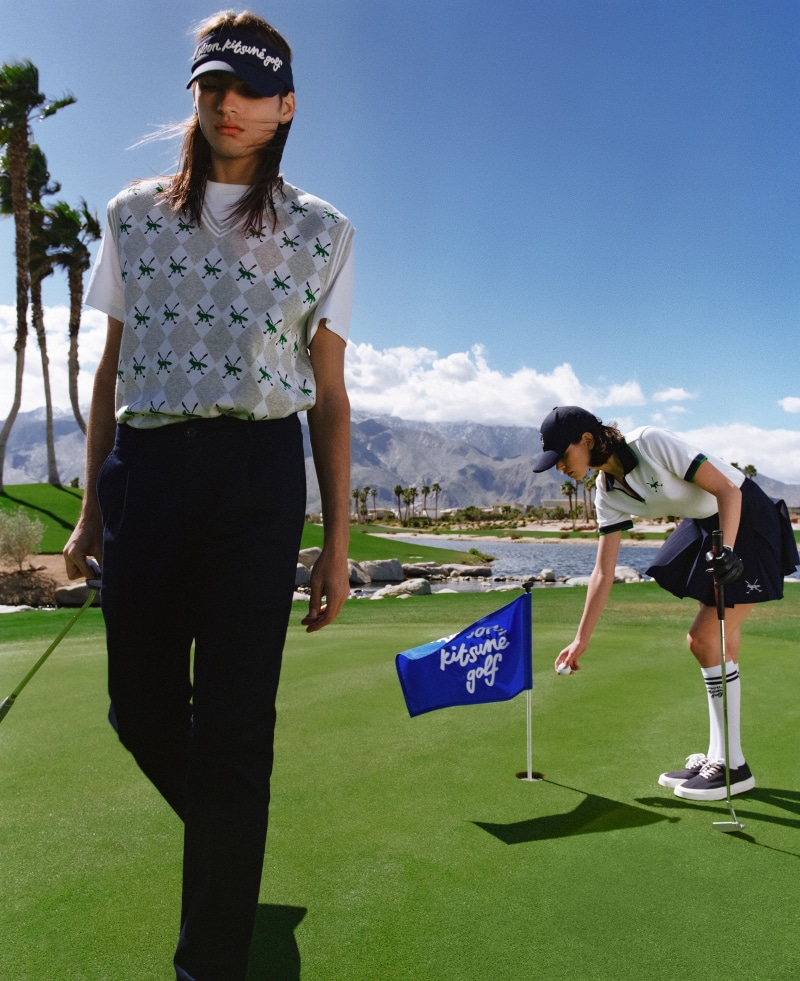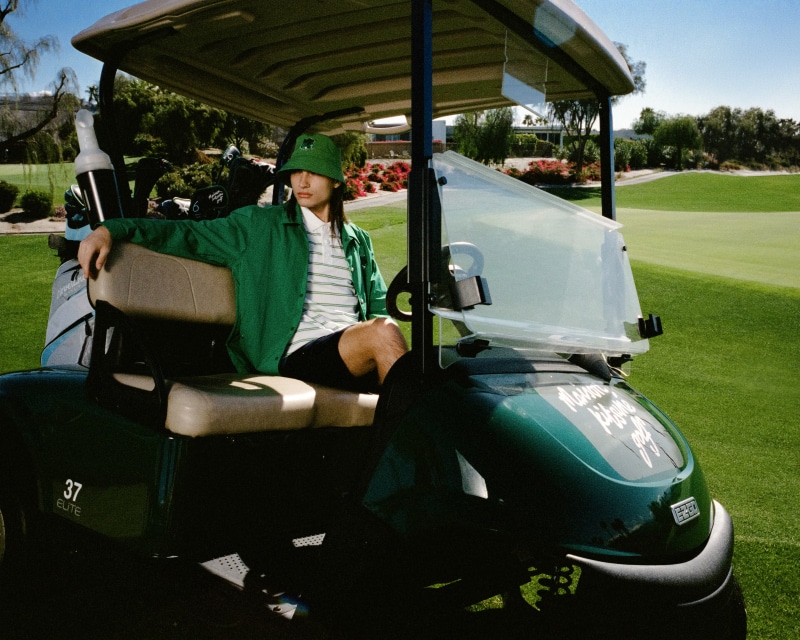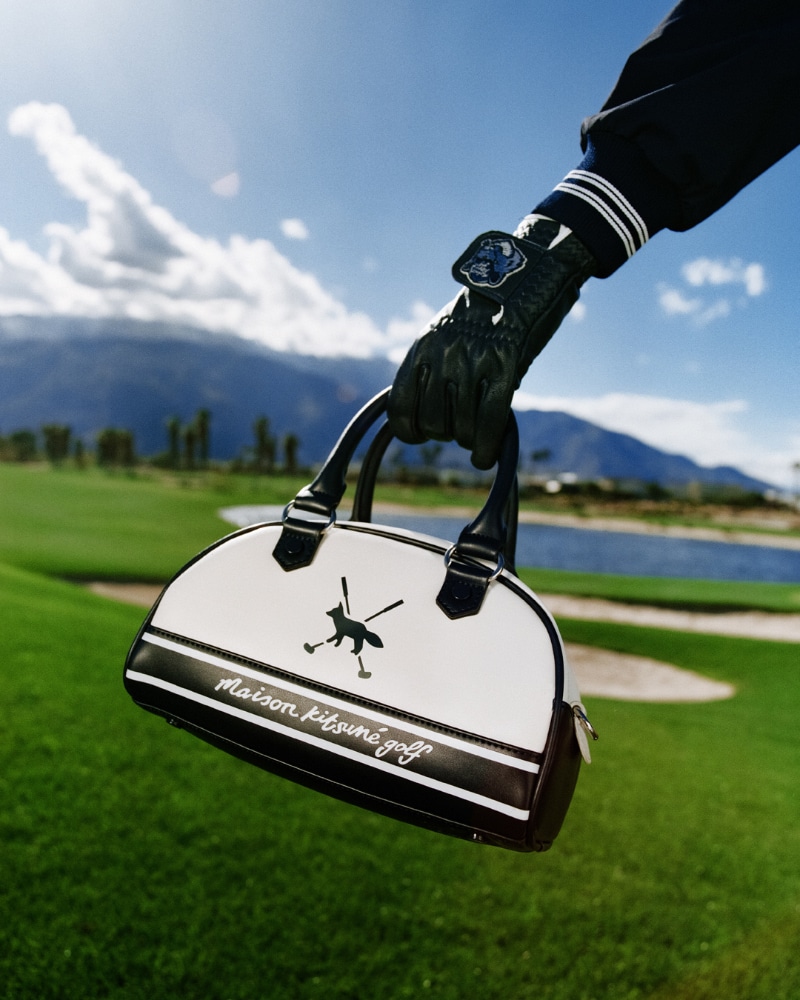 Mark your calendars! Maison Kitsuné Golf's Spring/Summer Edition will be available for purchase on May 24th, 2023, both online at maisonkitsune.com and in select Maison Kitsuné stores in Paris, New York, and Tokyo. Get ready to embrace the fashion revolution on the greens!