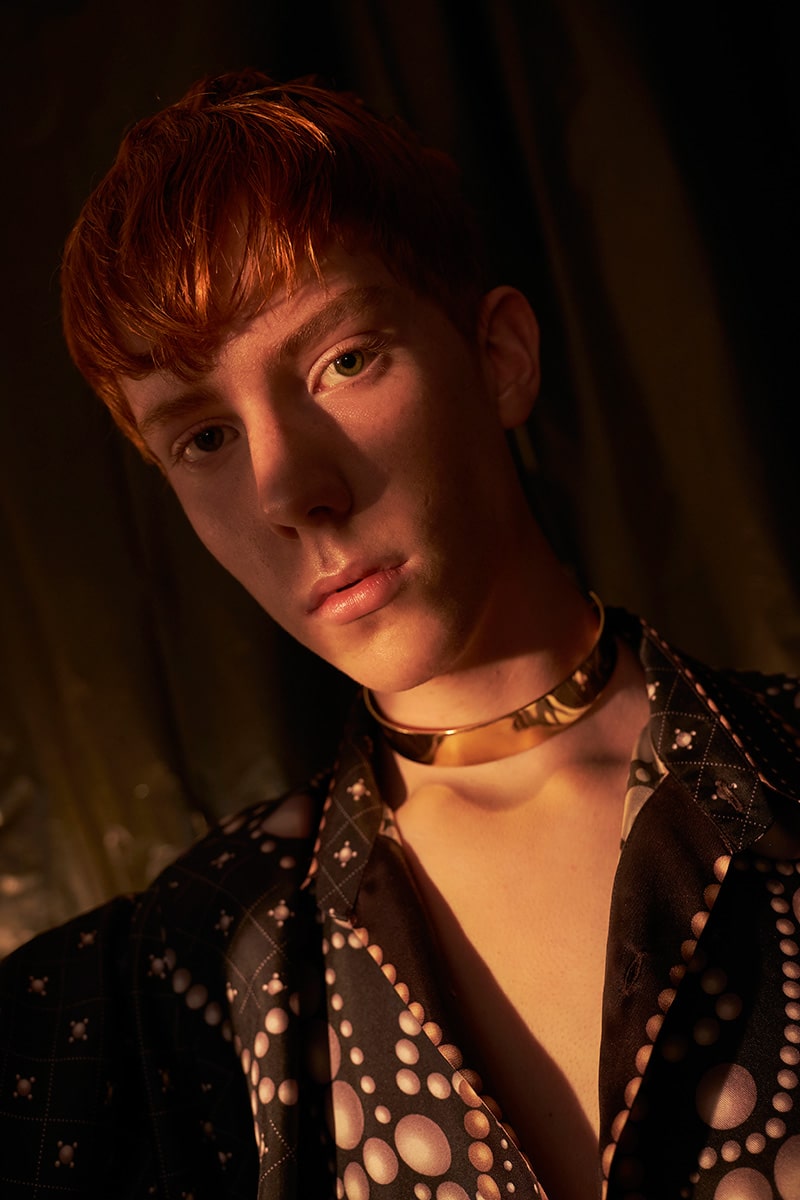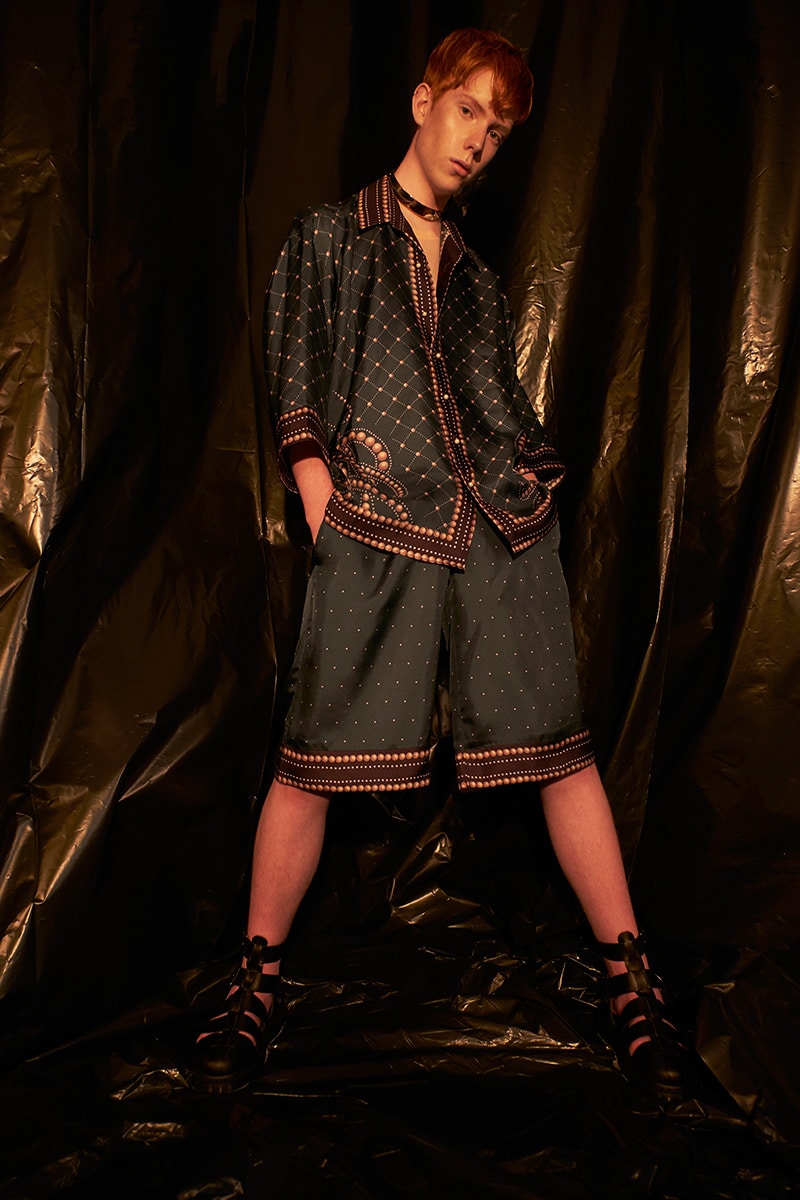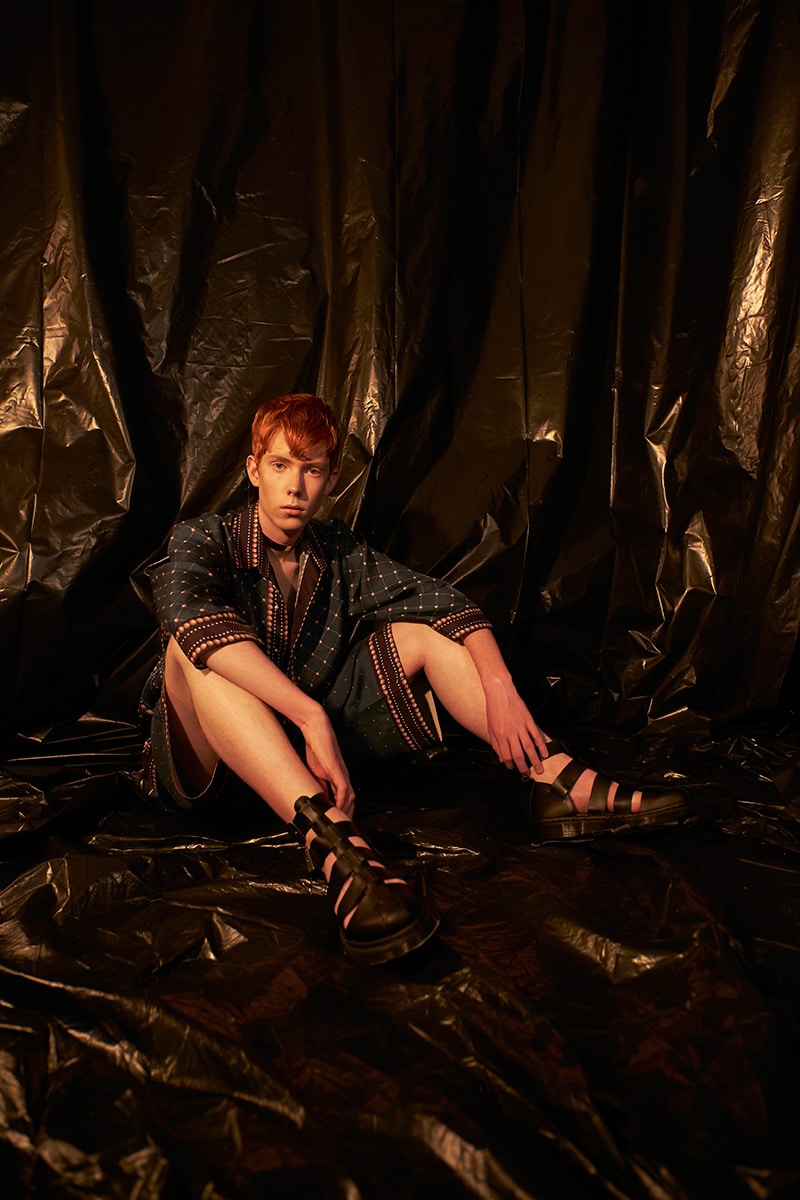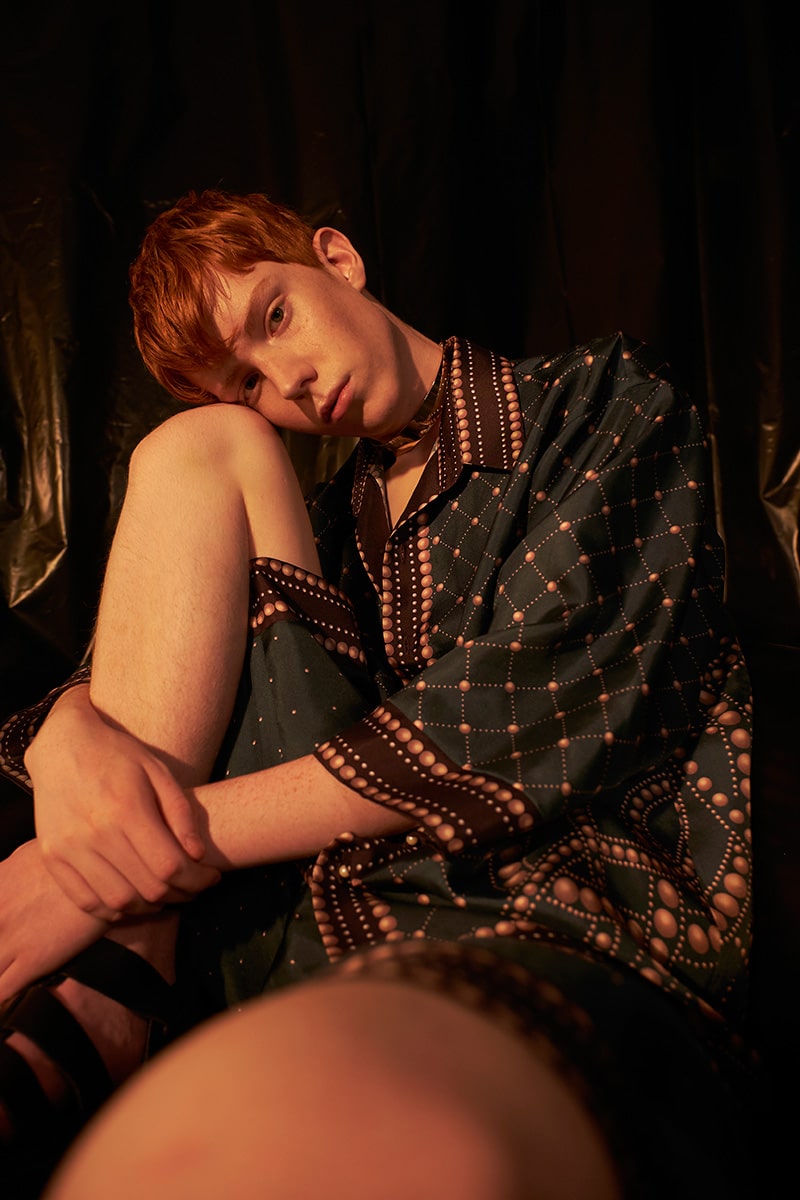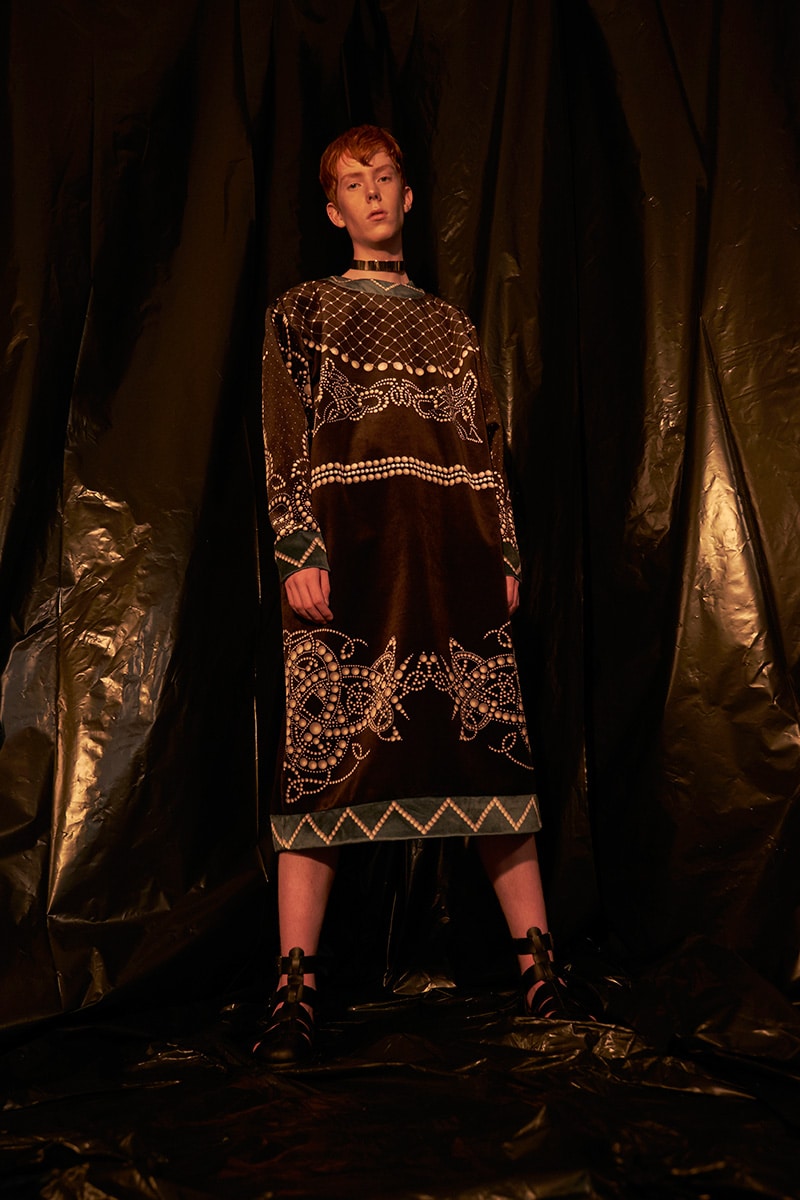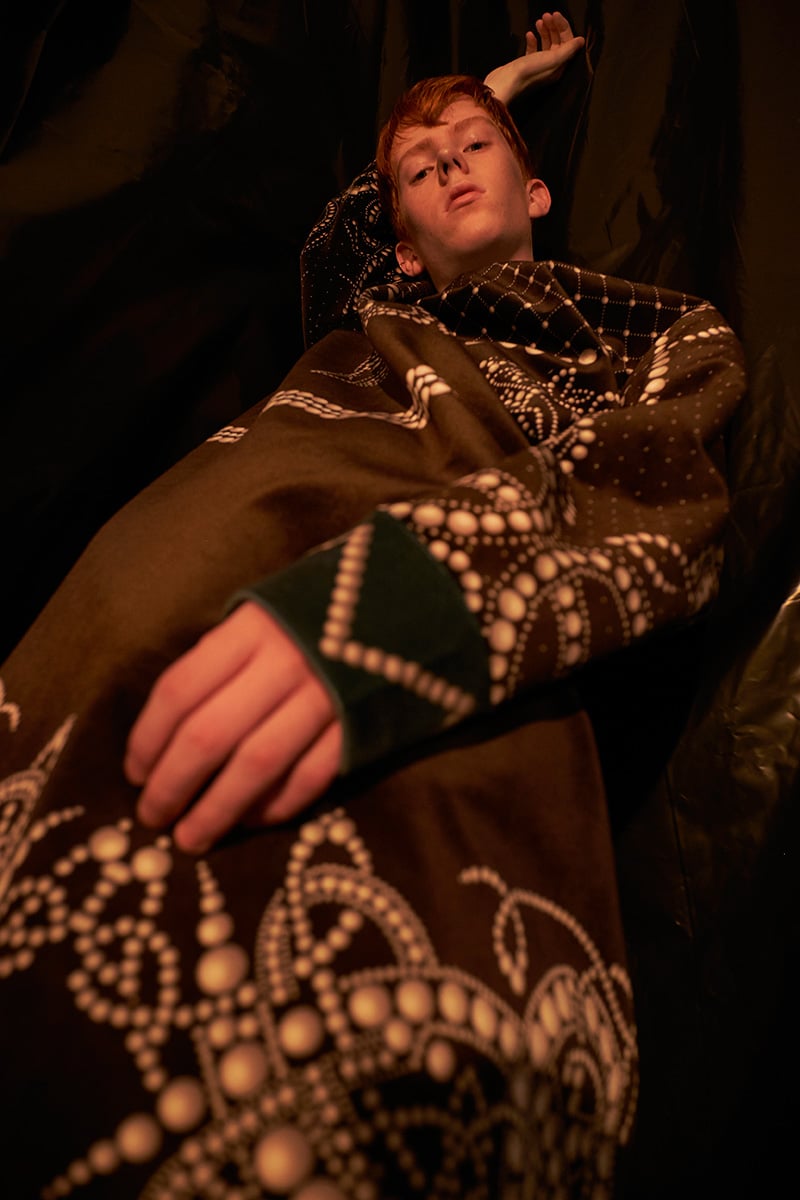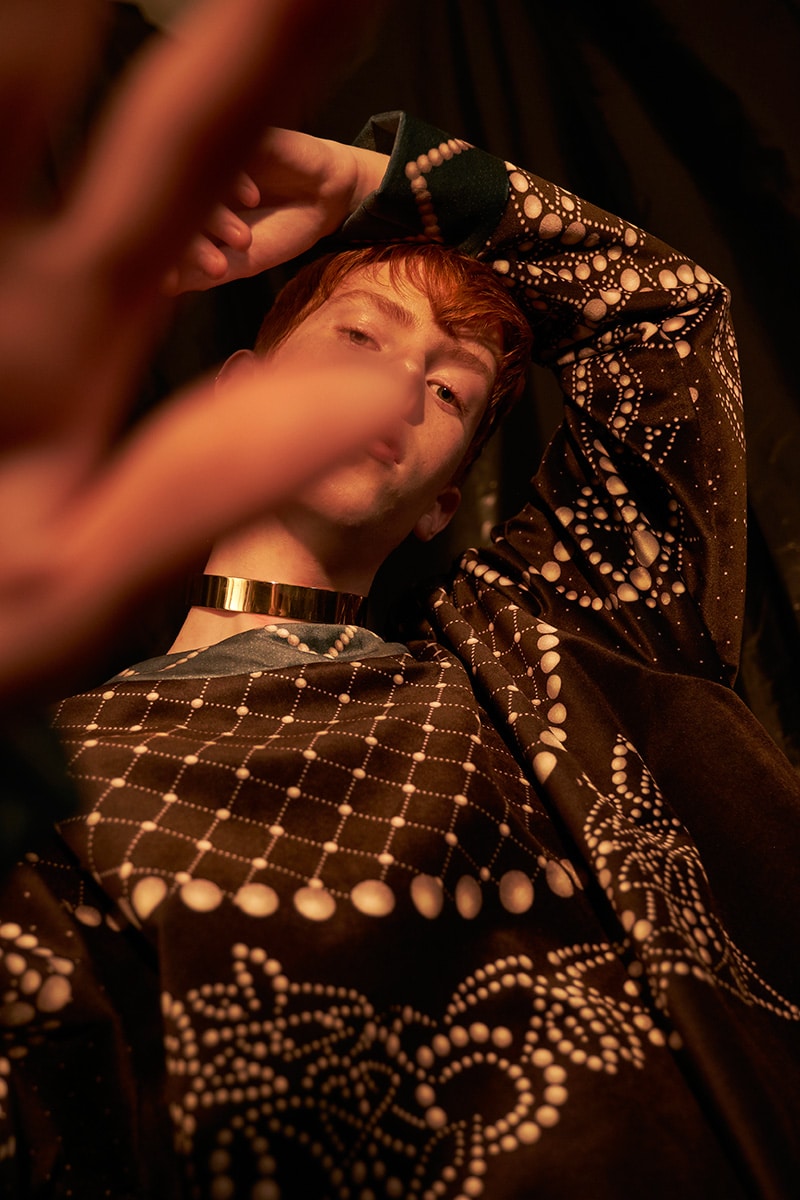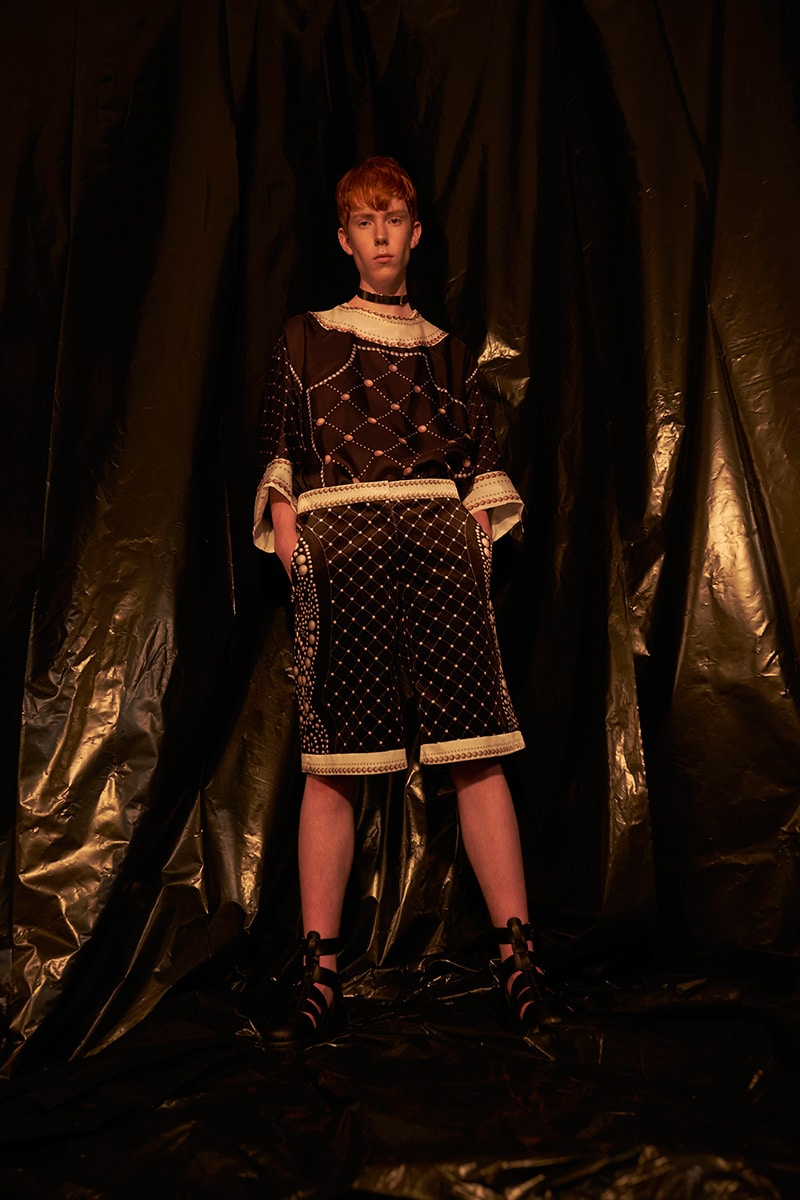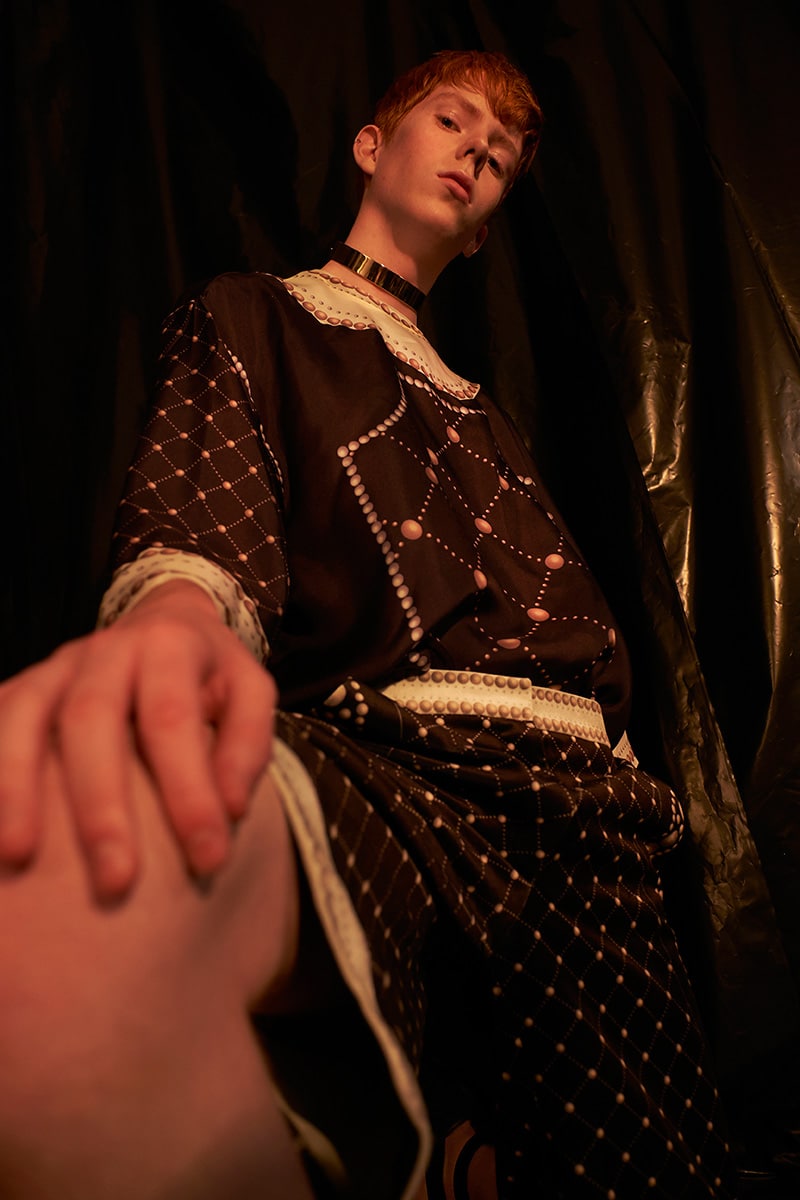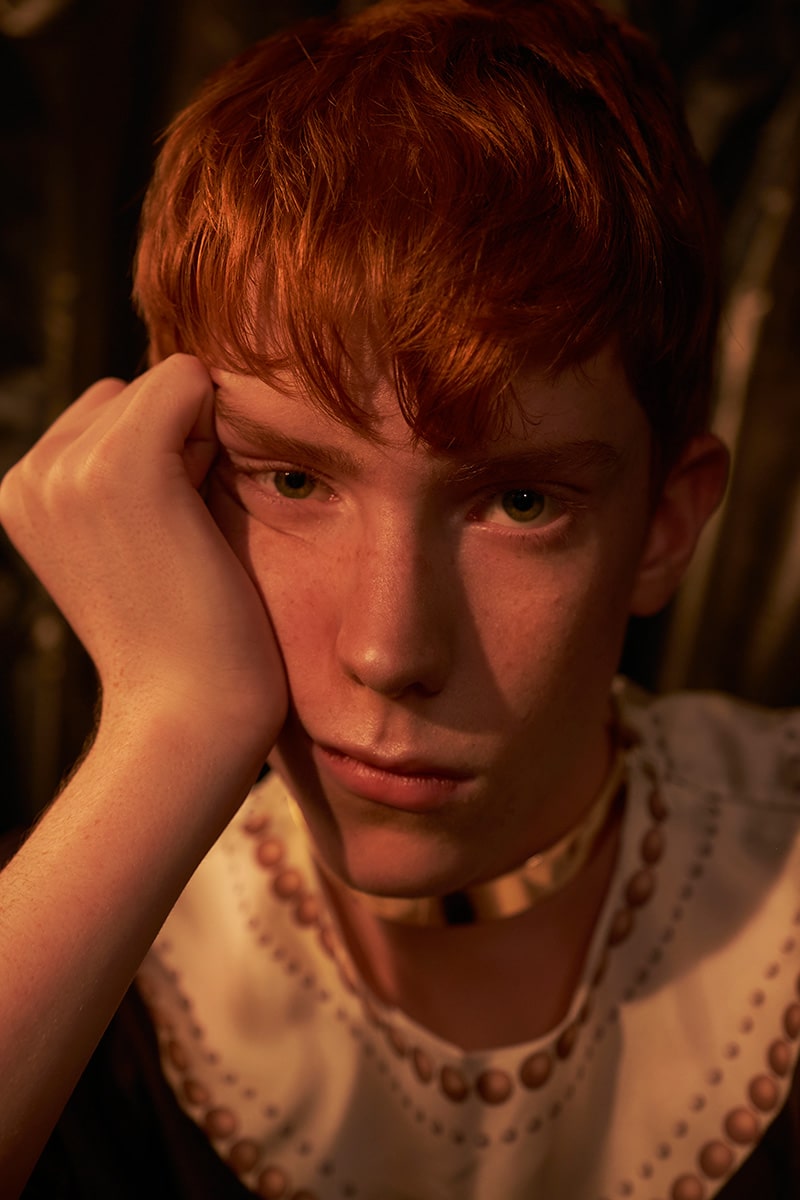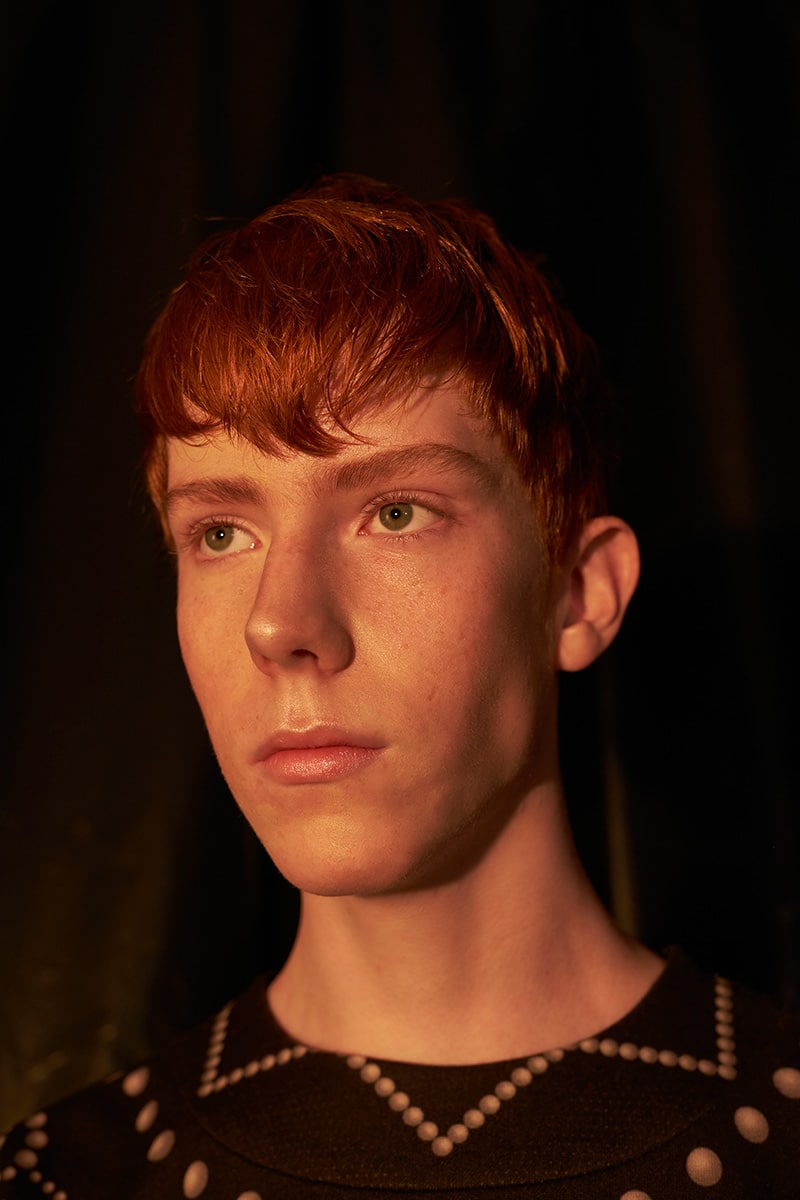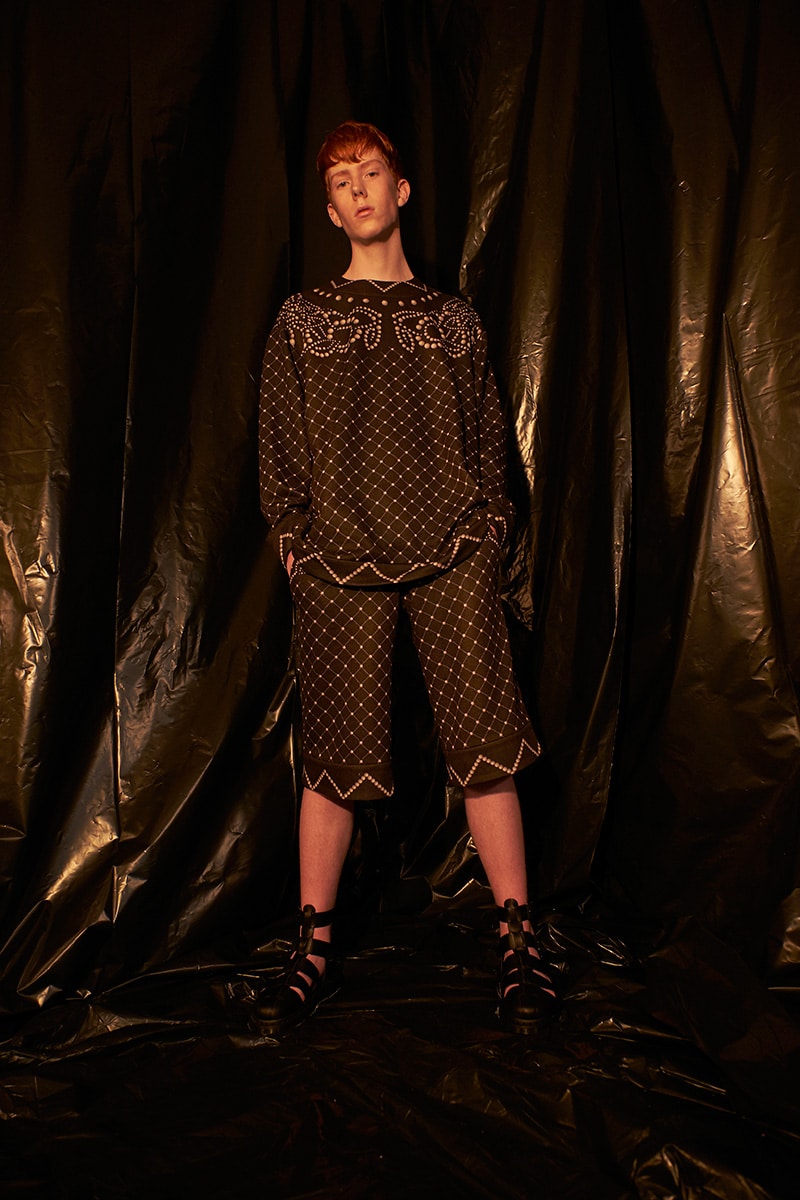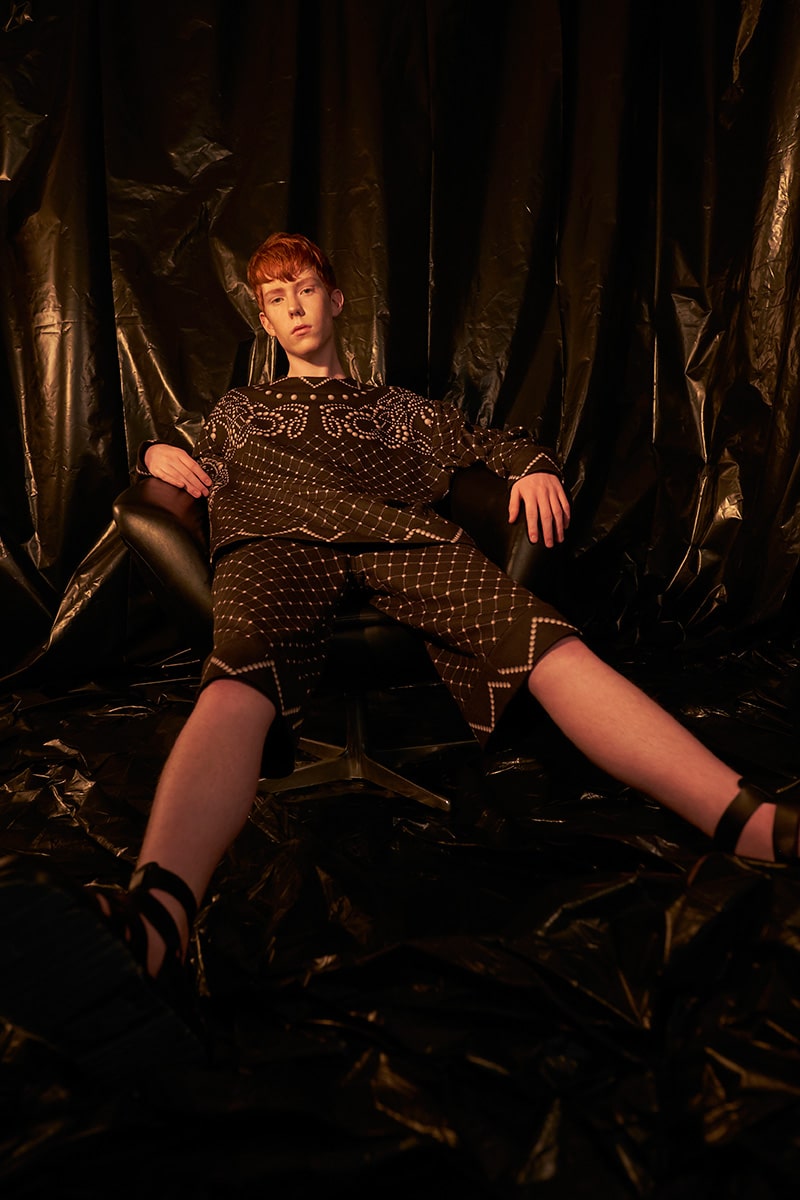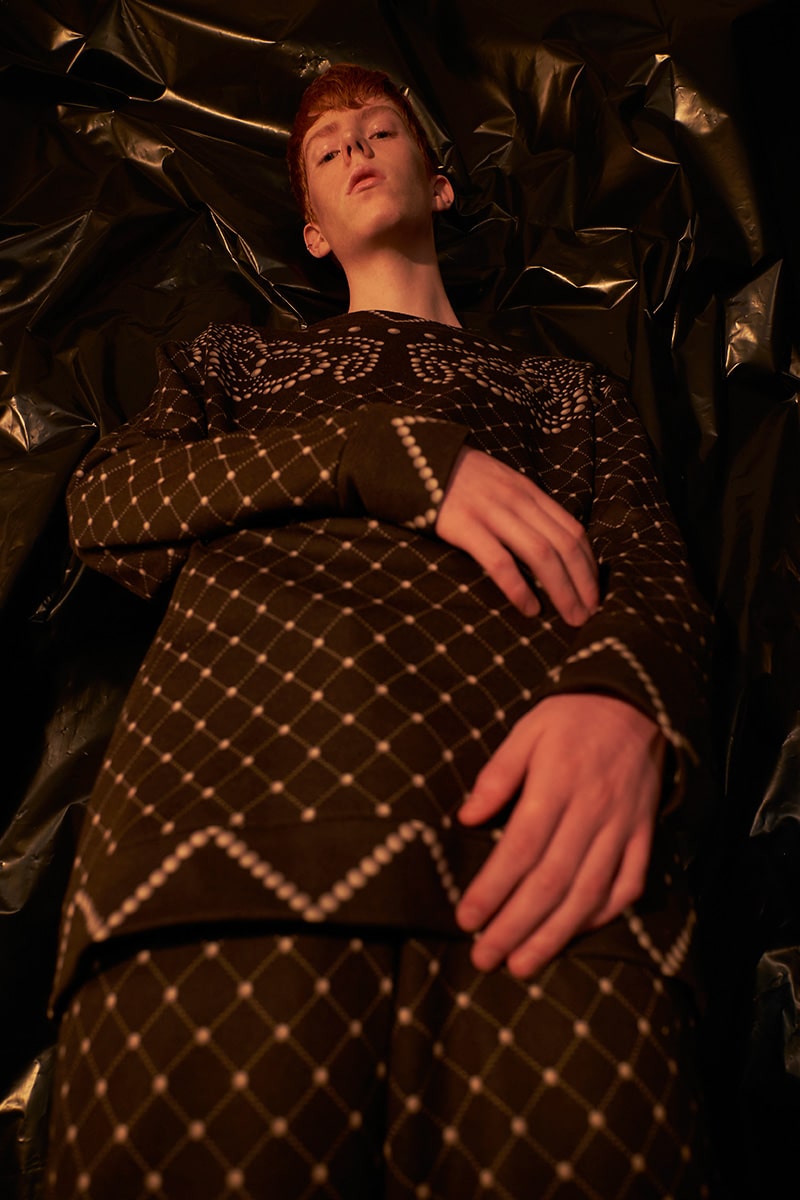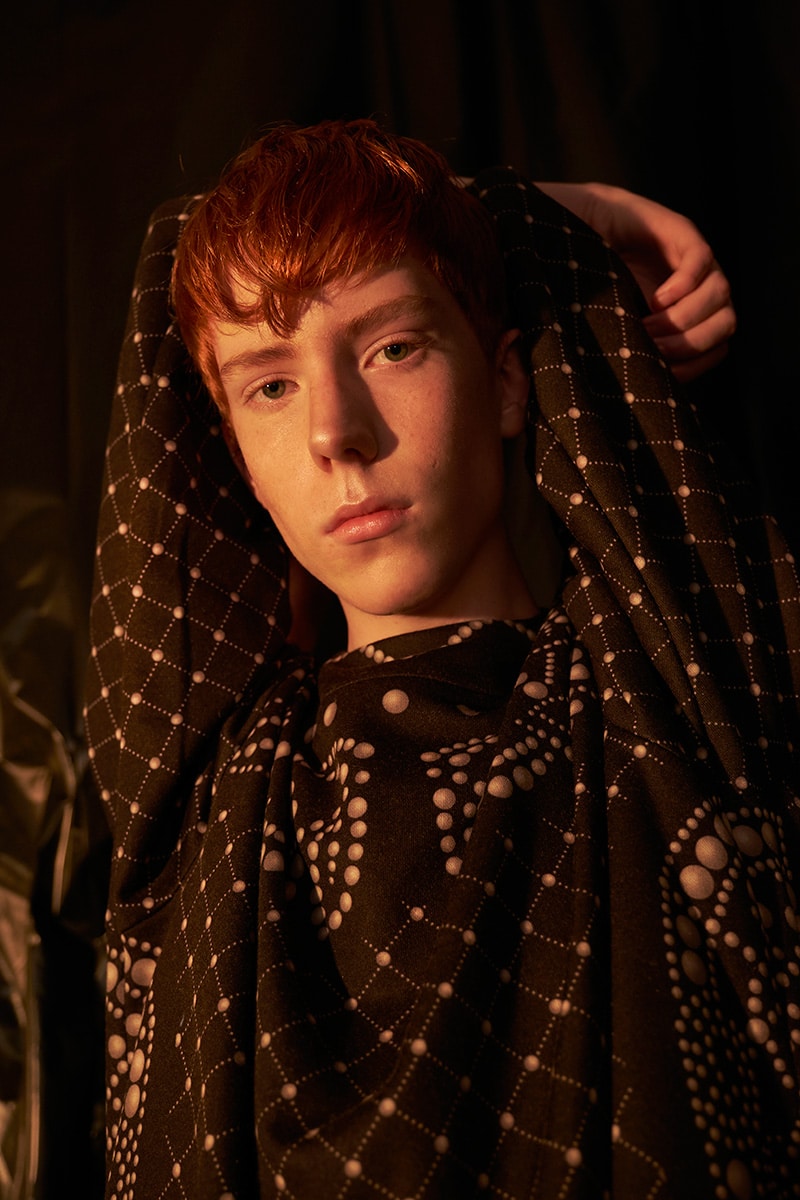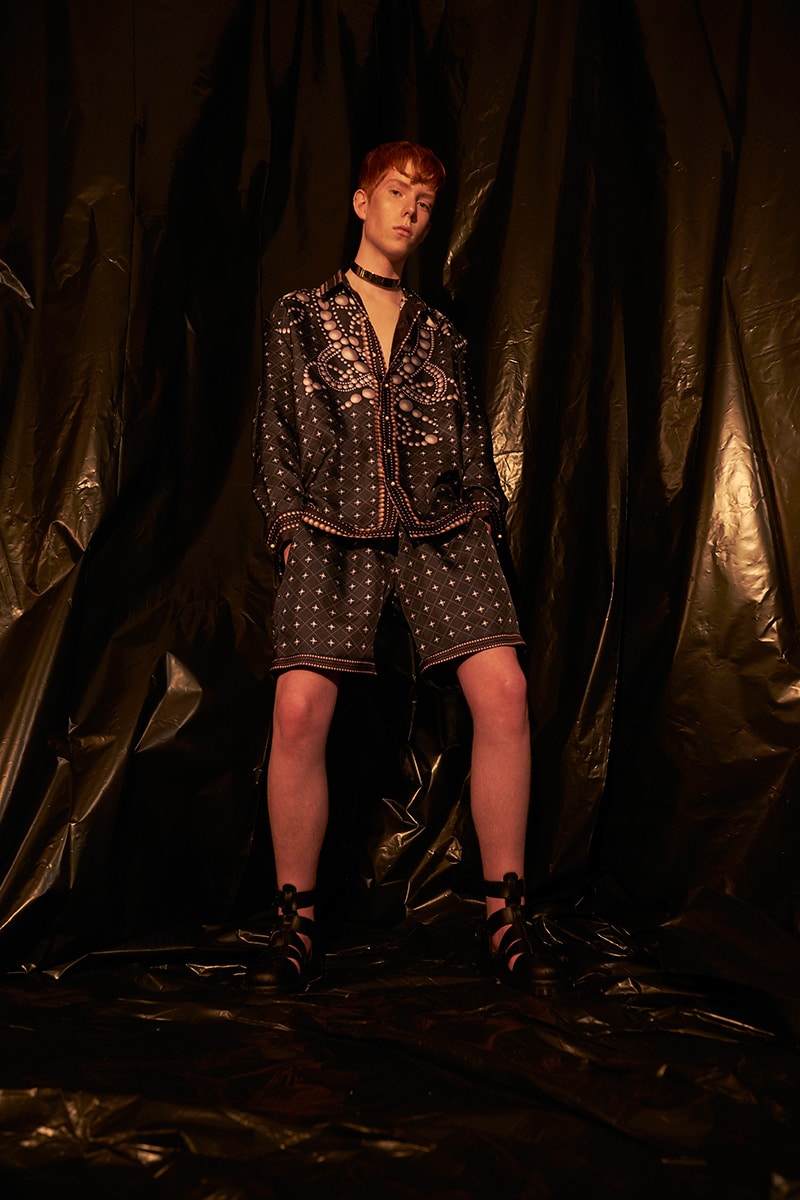 Lloyd Robertson (24), is a menswear designer from Aberdeen, Scotland. He has drawn from a vast array of historical references and inspirations, more specifically, Scottish heritage such as Celtic art in order to create intricate, swirling patterns and lattice compositions. More truthfully, it is pan-European; merging ceremonial and cultural attires of Pearly Kings, Elizabethan embroidery and the overly opulent Fabergé eggs.
Elaborate printed panels mimic embellishments of crystals and pearls which give a nod to the masters Gianni Versace and Pierre Balmain; all in a tromp l'œil like manner. Other luxe fabrics like velvet, together with a sophisticated palette of palatial golds and blacks, complement the relaxed silhouettes which include silk shirts and boxer shorts. All these references come together to create a loose idea of a menswear collection.
Lloyd's practice focuses on the flamboyancy of the decorated male and richness of surface design.
Credits
Photographer: Linda McIntosh
Make-up & Hair: Shaun Lavender
Model: Niall Walker at d1 models
Assistant: Becky Boyd