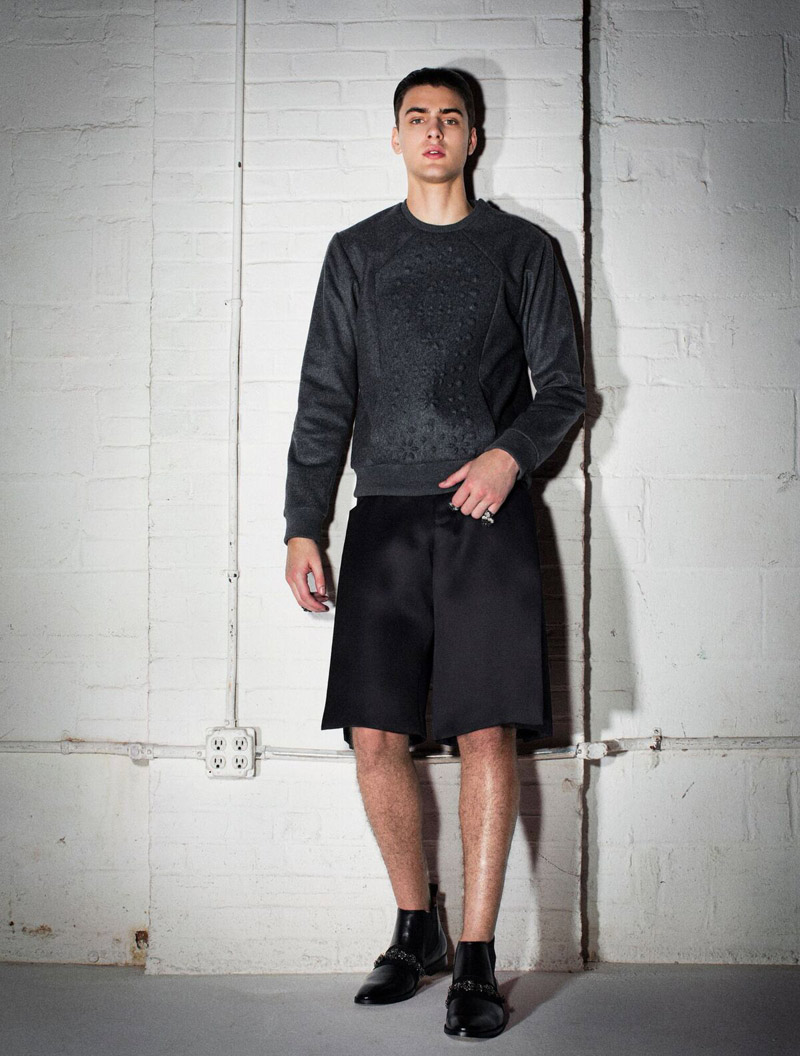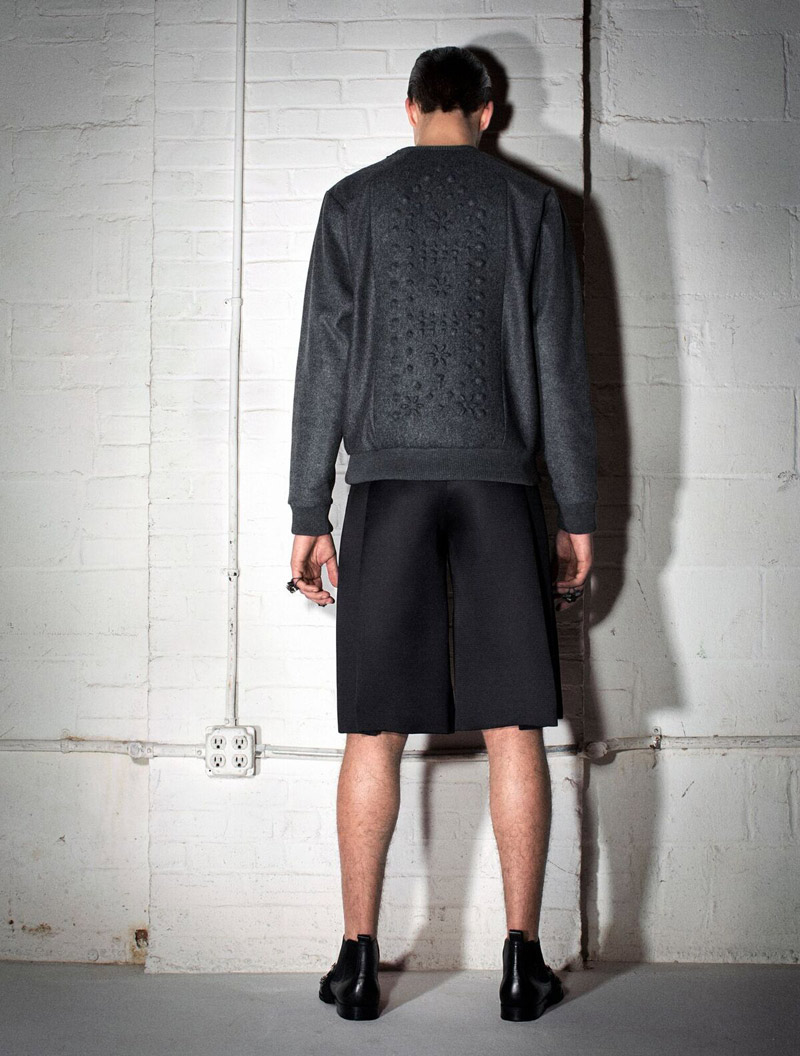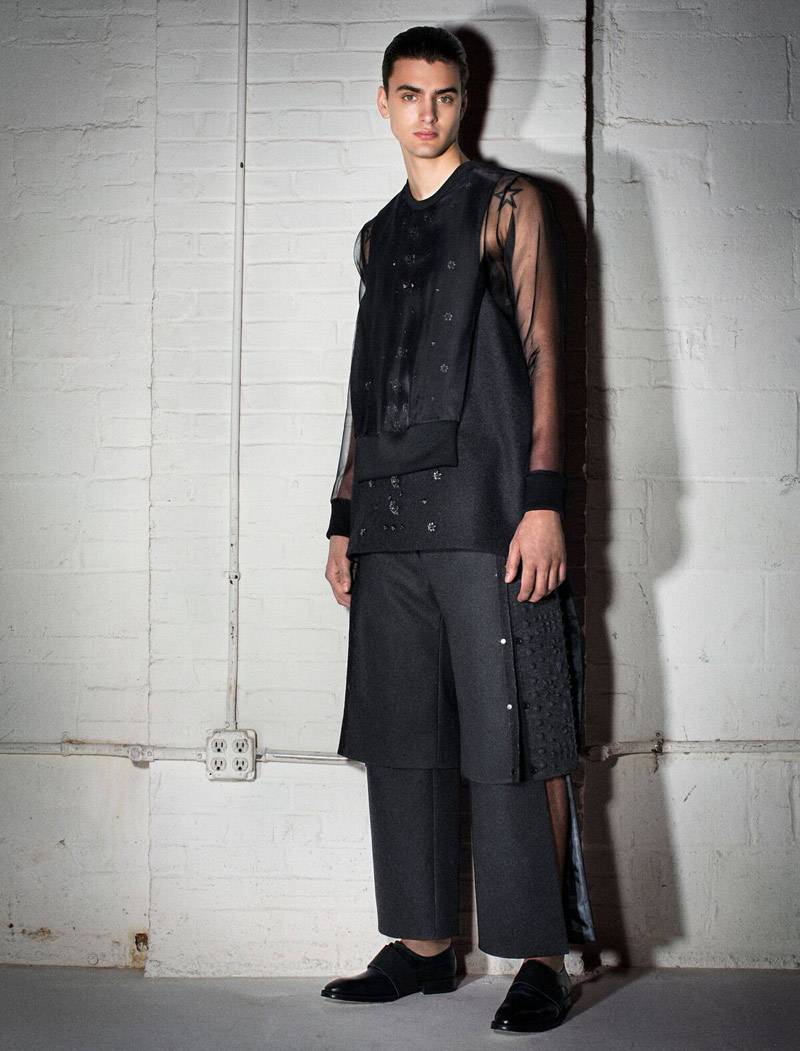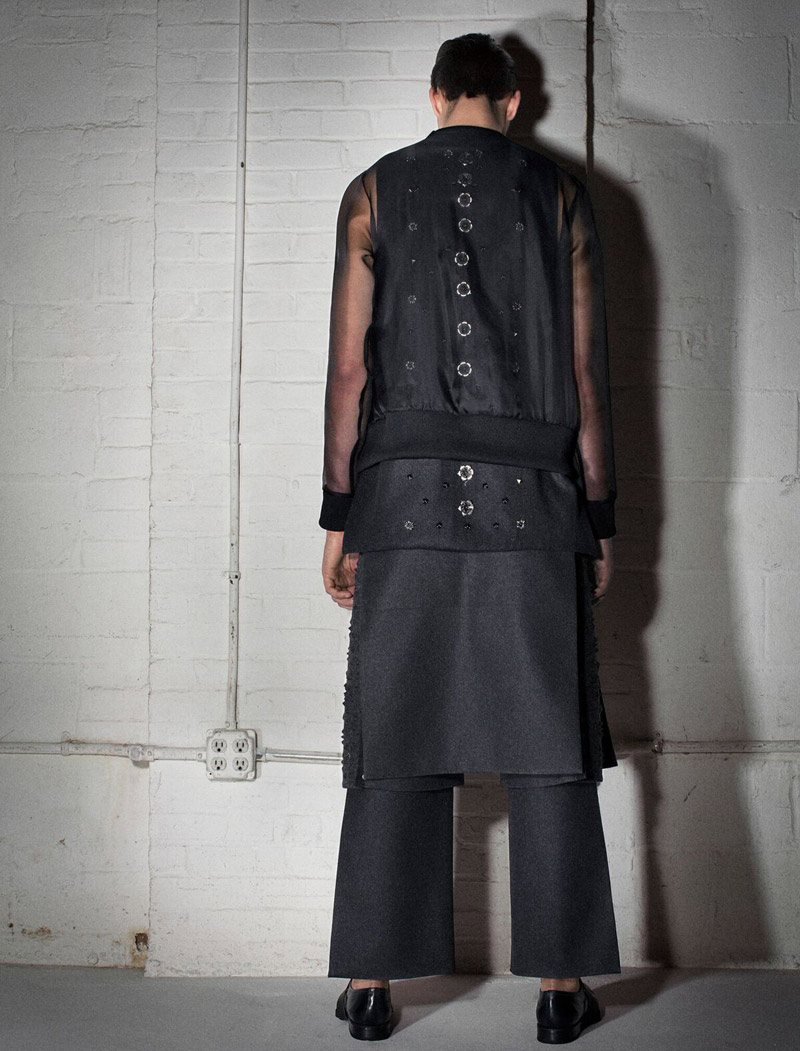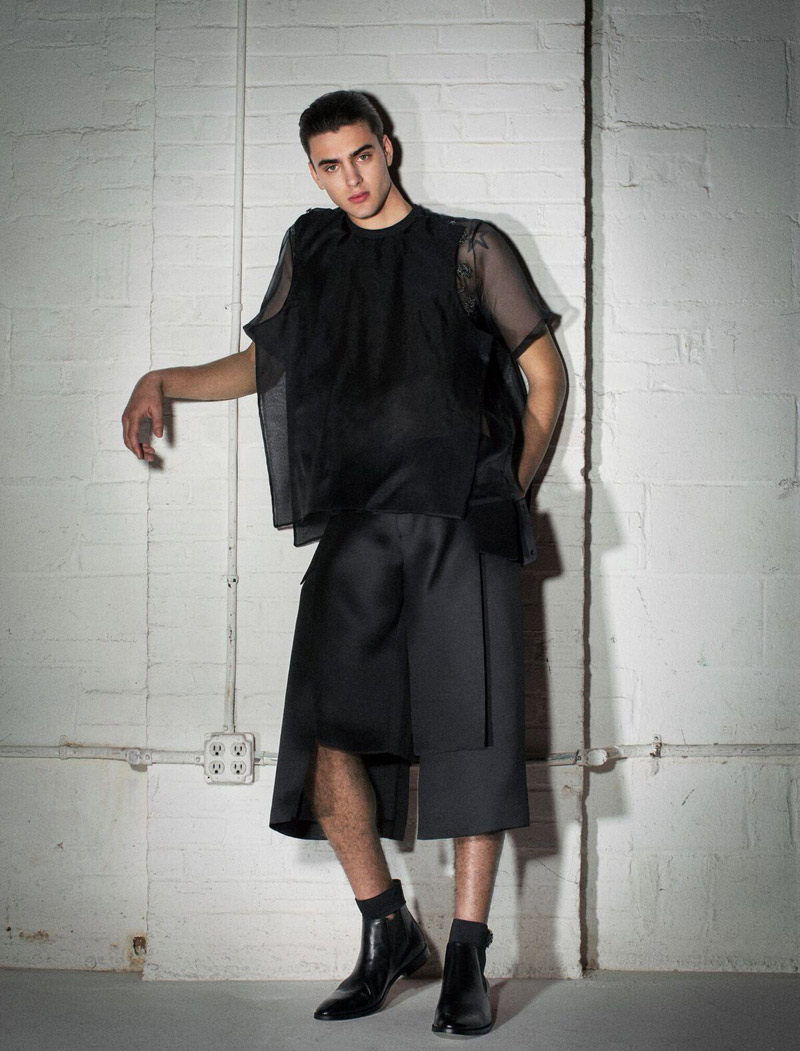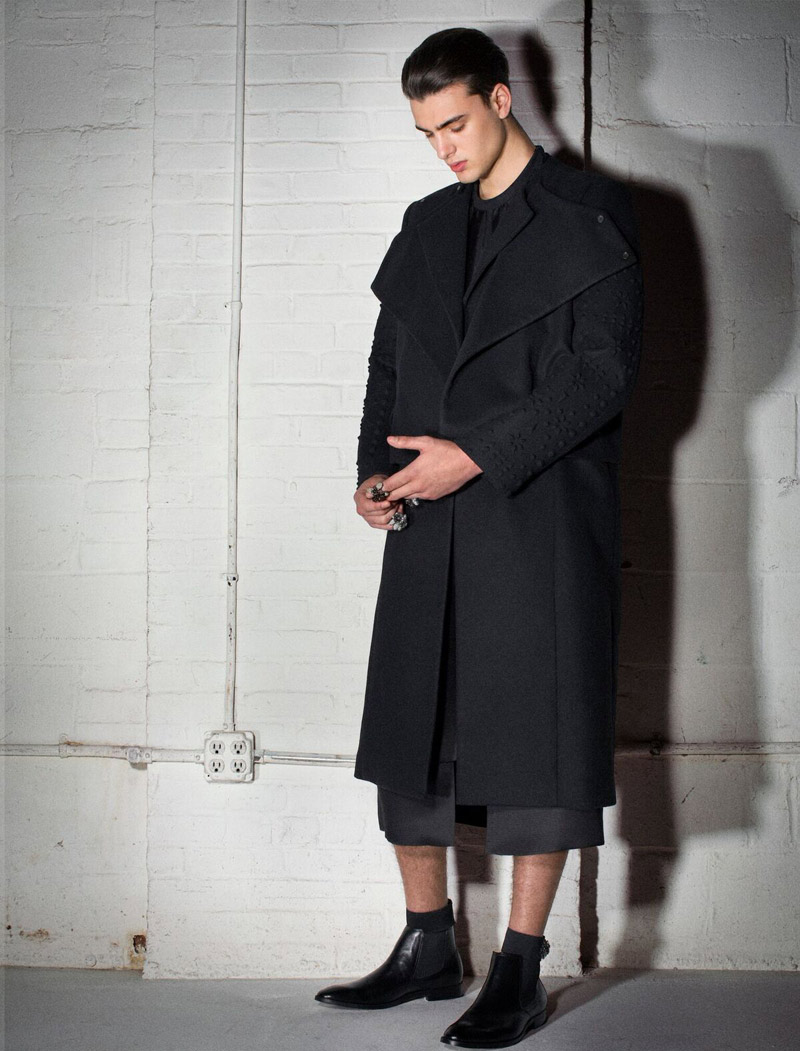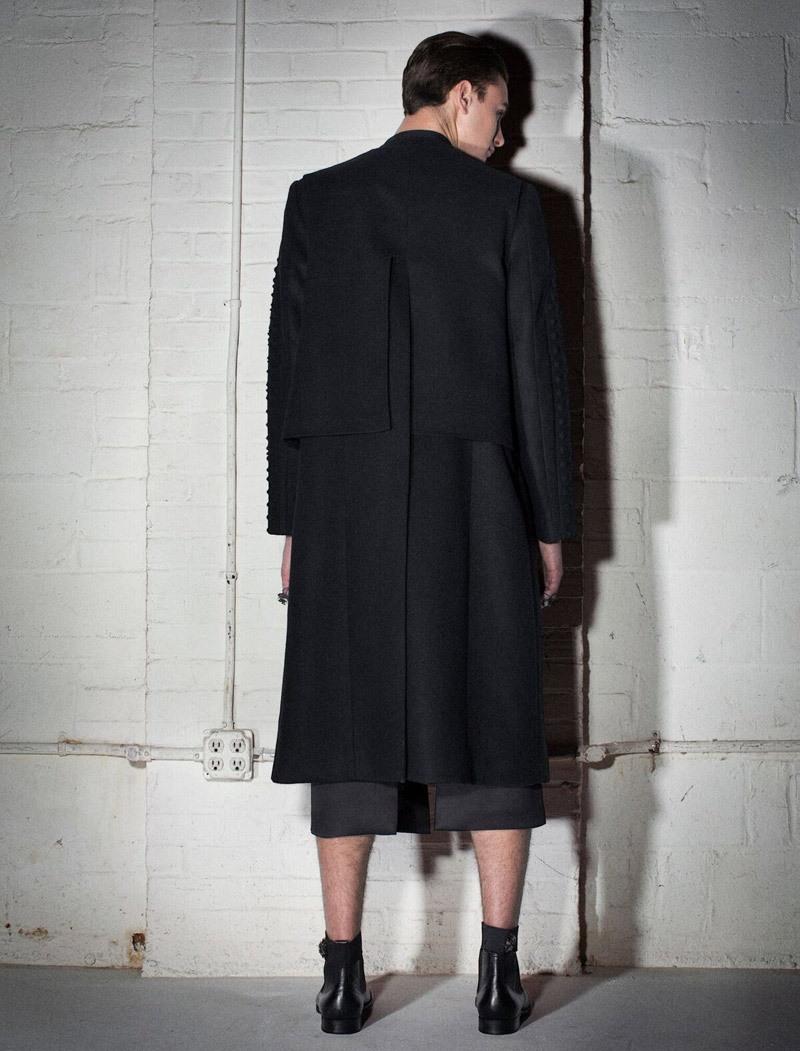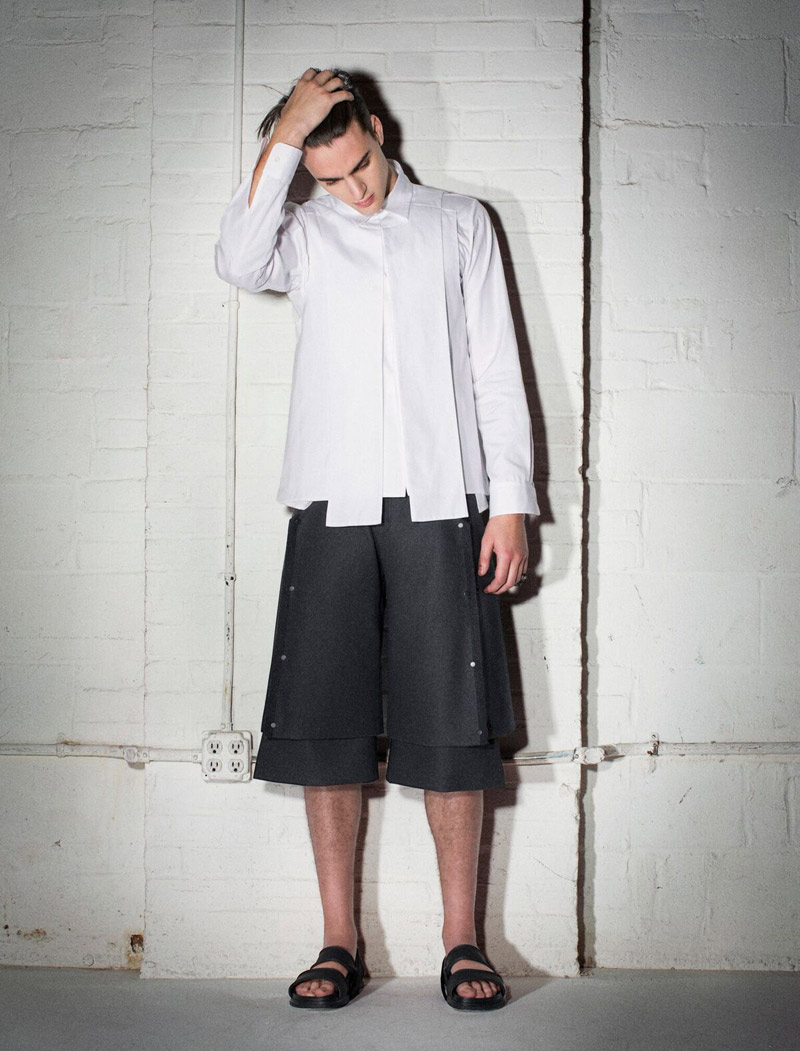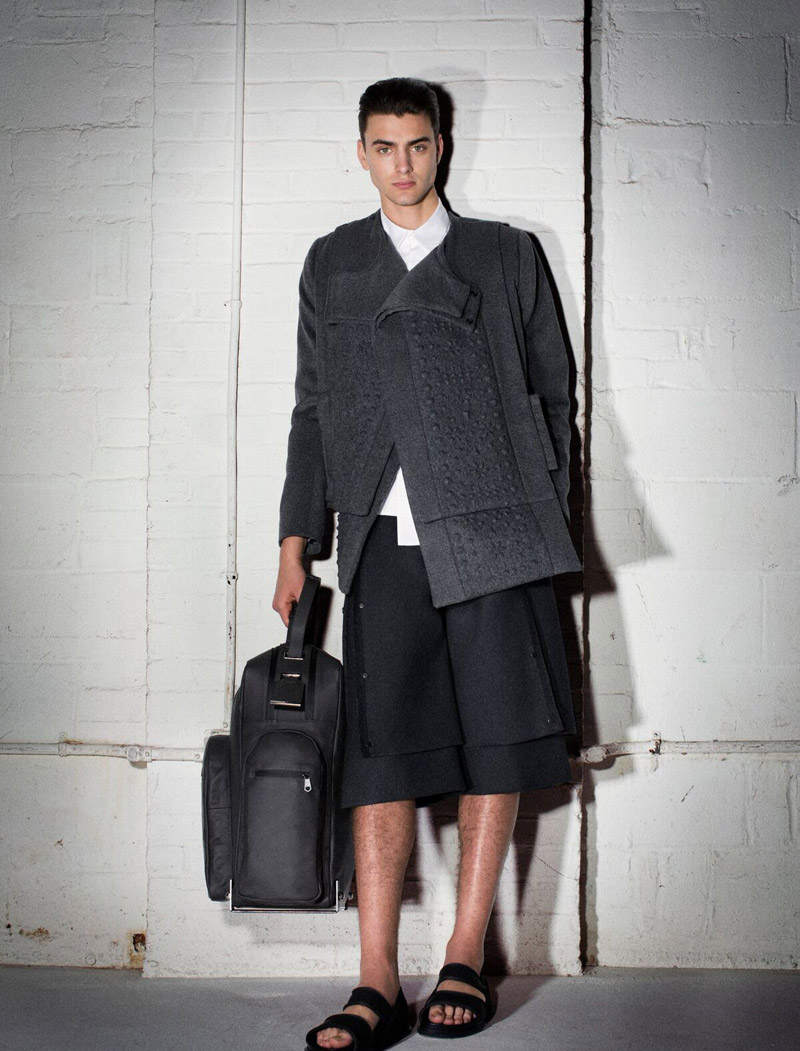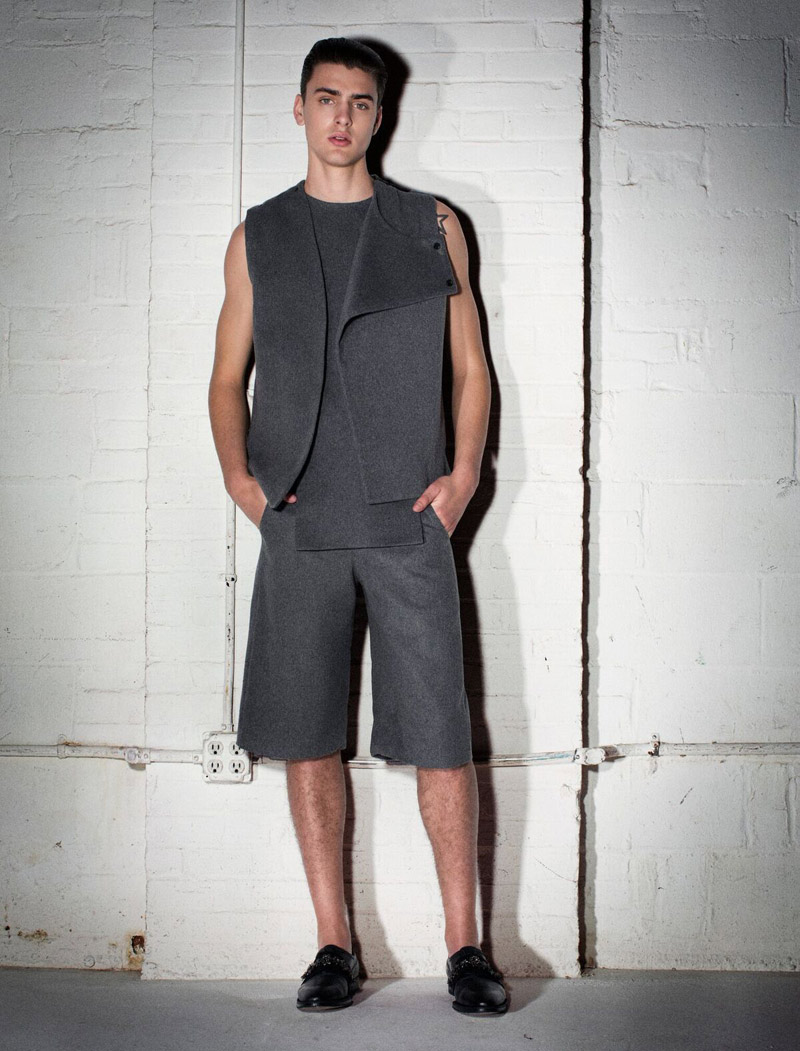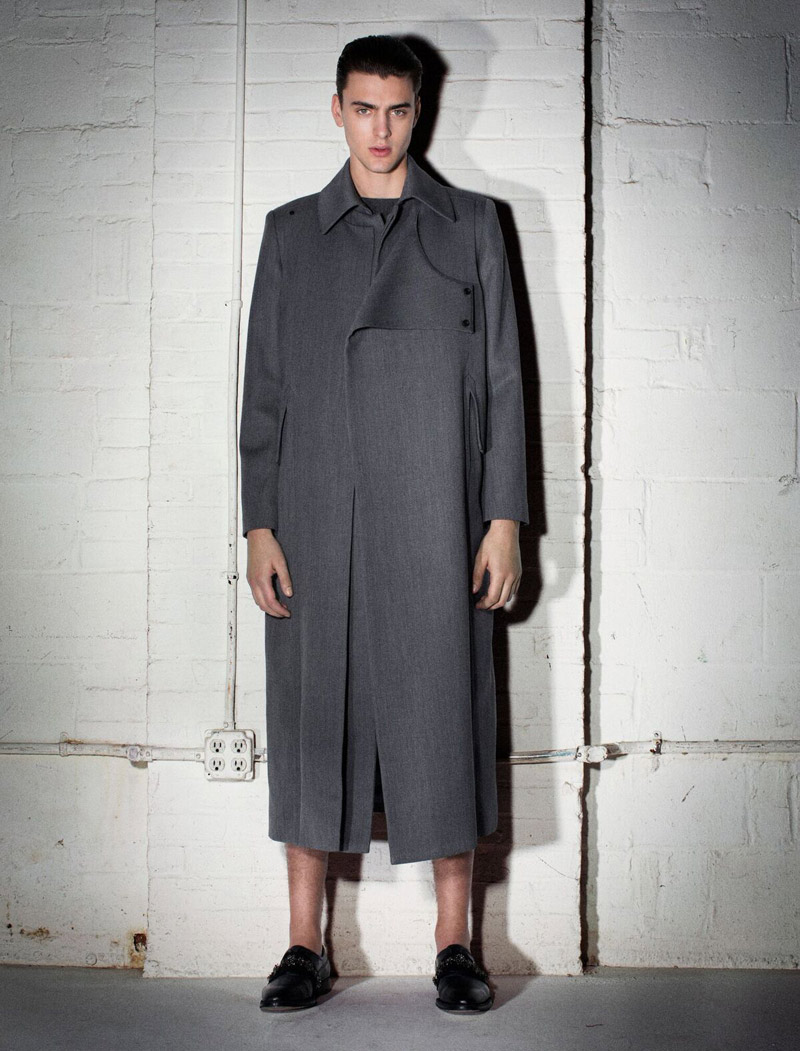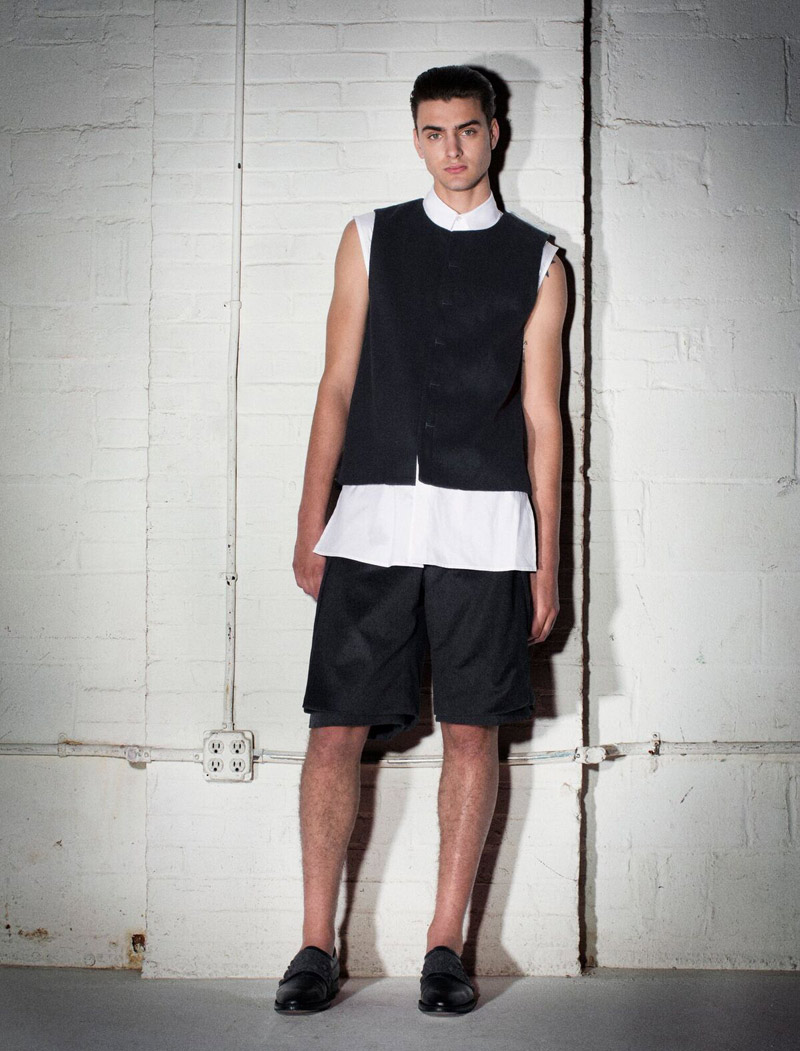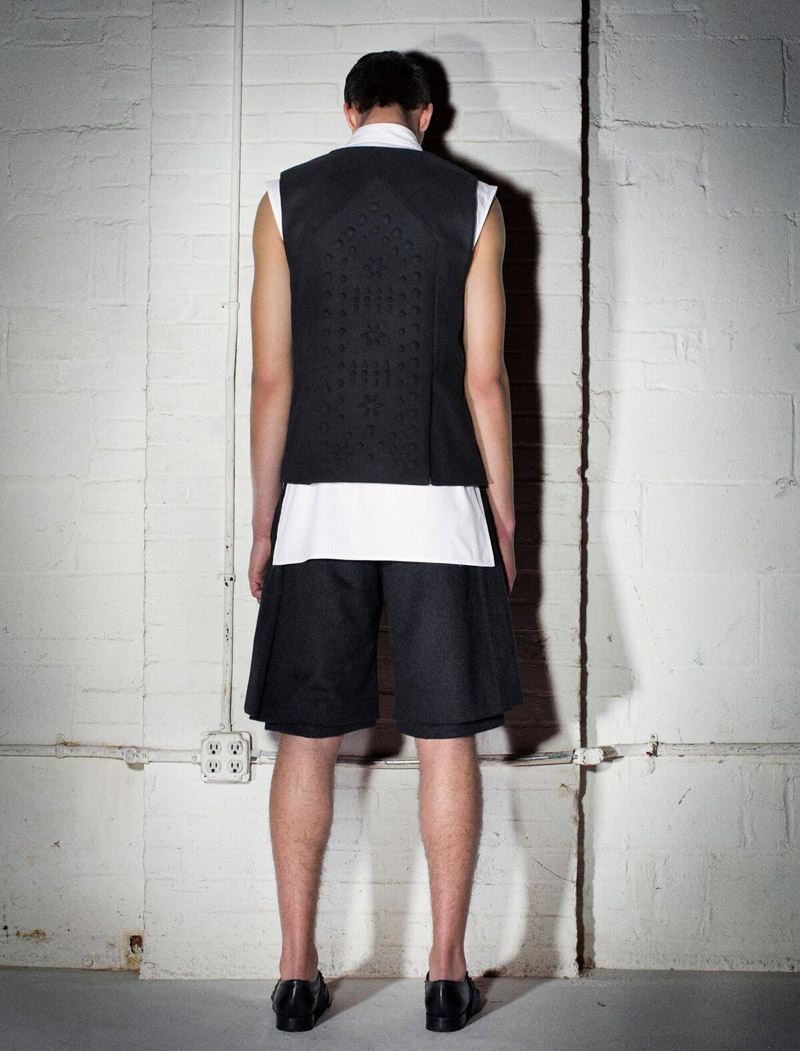 Michael K'Yan Yip is a graduating BFA menswear designer. For his thesis collection titled "GARGOUILLE", the designer wanted to explore three words.: Duality, Protection and Fantasy.
Duality "comes from the womenswear and menswear. Being raised by two strong women, my mom and my aunt, I wanted to blend the excitement of womenswear with modern day menswear".
Protection "comes from the sensation I want to feel when I put on clothes. Having been insecure about a lot of things in my life, I want clothing to make me feel protected".
Fantasy "comes from me wanting to evoke a sense of feeling for the wearer. In this collection I want them to feel strong and powerful through my clothes".
GARGOUILLE is an exploration on portraying the sense of protection from gargoyles and the poetic linear silhouettes of classical ecclesiastic garments. The decorative carvings found on the arches and column inside a church provided the foundation for the emboss fabric exploration and metallic flower embellishments seen throughout the collection.
The lookbook features Cole Farr and John Hein at Ford Models photographed by Michael Schwartz and art directed by Sam Doerfler. Make-up by Yacine Diallo.