Outwear is usually mass-produced, but relatively new on the scene designer Irina Gusakova approaches it from a human side. Not just practical in design, but she approaches something as commercial as outerwear from a craftsmanship point of view with literary influences subdued in design. We first met her last summer during Paris Fashion Week and got a chance to catch up again as she launches into spring.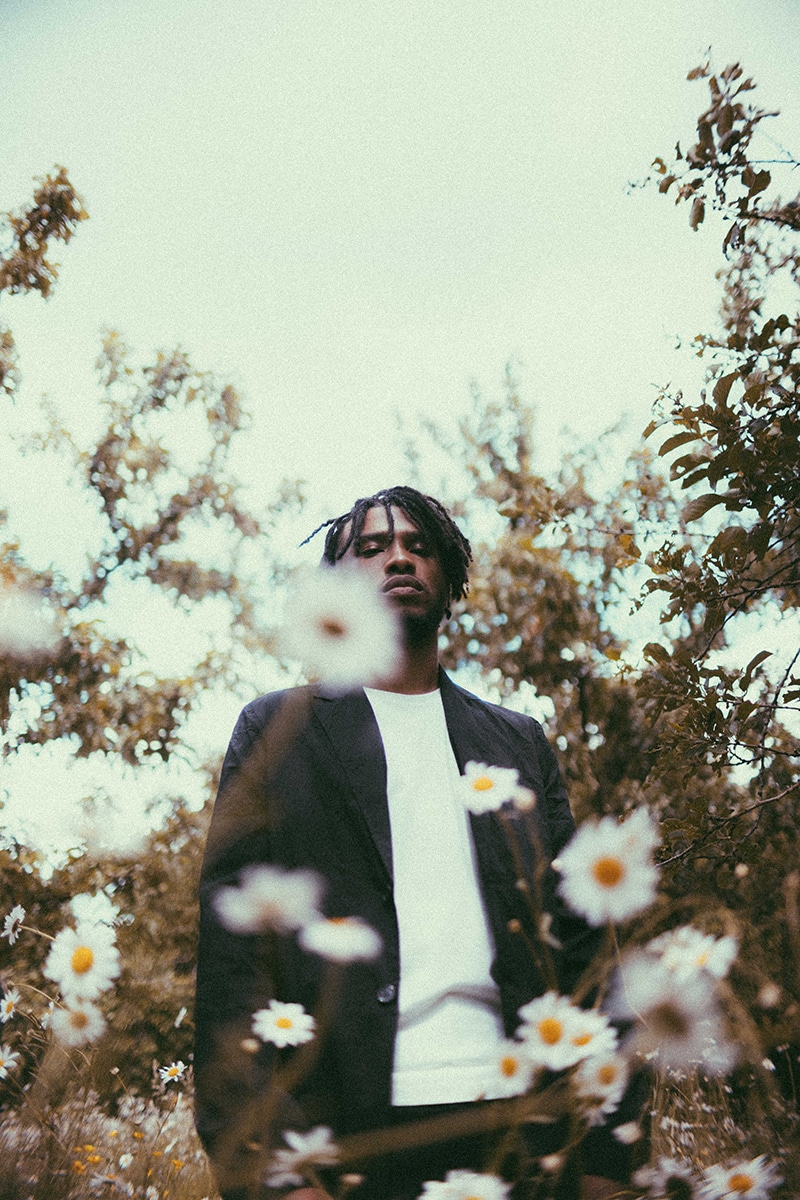 You are Russian, but your eponymous menswear label is currently based in Amsterdam. What brought you to Amsterdam and how would you describe the Dutch aesthetic?
I'm currently studying for an MA degree in fashion entrepreneurship in Amsterdam alongside running my brand. That's what primarily brought here. But I also chose Amsterdam for its less hectic, calmer pace of life compared to other big European cities and for the scene of creatives from all over the world who live there.
Amsterdam is not the most fashion-conscious city and the bike culture here really dictates the practical and weather-sensitive approach to dressing. However, people are very creative in how they approach dressing for cycling in the rain. And outerwear is a big part of it. So I feel like the Dutch really value a good functional jacket and a raincoat that can be worn in all kinds of weather.
How much has being based in Amsterdam influenced your work?
When I moved to Amsterdam I had to build a new community from scratch as I didn't know anyone here. It created an opportunity for me to connect with different creatives living in Amsterdam. Meeting different like-minded creatives has naturally led to working together with them. Collaborations have become a way to create an impactful dialogue through my collections.
For example, for the upcoming Autumn-Winter 2020 season I'm working with a local illustrator on a series of printed pieces that reflect the collection's idea of the positive effects that the connectivity to nature can have on our well-being. I'm very interested to continue to collaborate with local artists especially with those, whose work has an underlying, socially charged message. It's important for me as a designer to give a platform to other creatives, learn from them, and enable them to share their vision with a wider audience.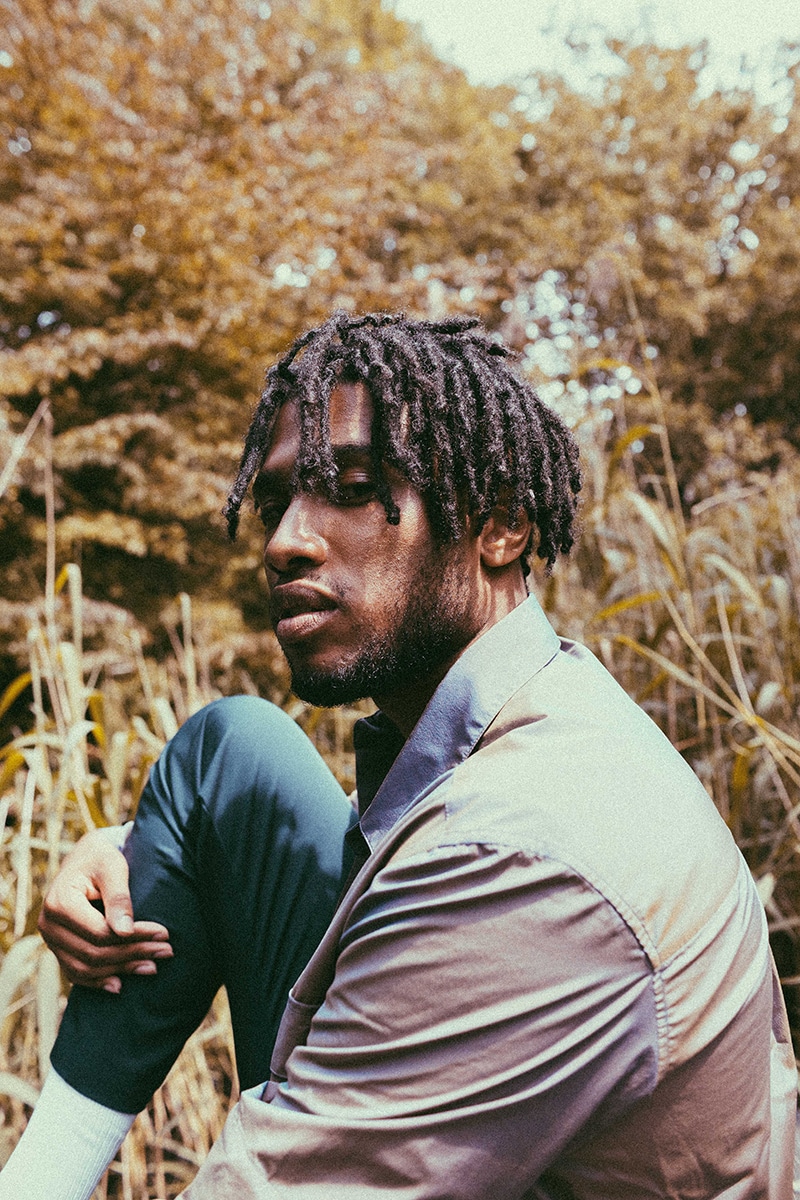 You did your Undergraduate Degree at Central Saint Martins in London and then a Masters Degree at Glasgow School of Art before working for a number of independent fashion designers in London. What made you decide to do menswear?
My fascination with menswear started with the observation of how men's garments are constructed. Initially, I was working in womenswear, where the focus tends to be on the external and decorative elements, but eventually got drawn to the practical craftsmanship of menswear, especially the elevated level of functionality found in both workwear and sportswear. The careful consideration of each detail's placement and the close attention to the quality of the finishings: what type of seams, closures, hems, and trimmings are required for a specific garment for it to provide functionality and comfort to the wearer – inspired me to transition to menswear.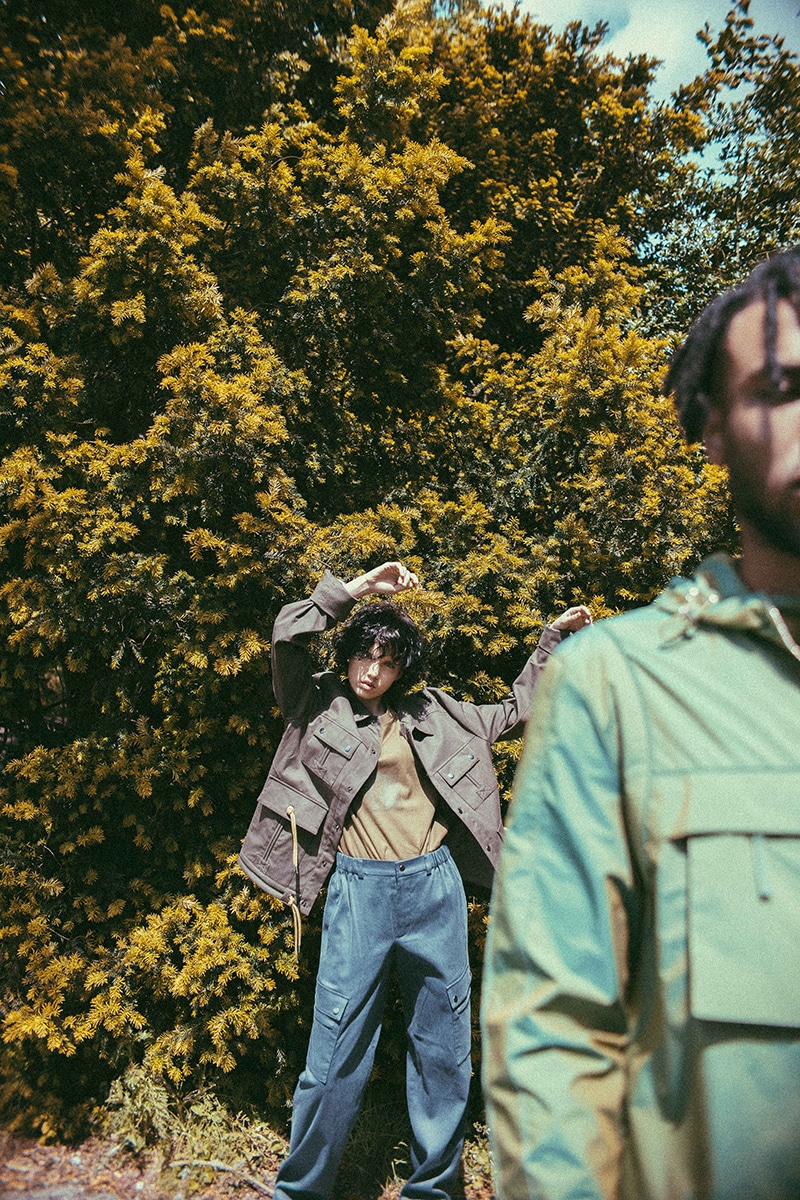 Which designers did you work for before and what made you want to work for yourself?
I worked for three avant-guard womenswear brands. Peter Jensen, Peter Pilotto and Swash. But I actually learned the most when I was working for a non-fashion studio in Glasgow. It was a sewing and pattern cutting studio called the Stitchery and I was working on the technical side – drafting patterns, making technical drawings and doing fittings. In addition to really developing my technical skills, it was also my first introduction to the importance of sustainability in the fashion industry. The founder of the studio, Cassandra, was a great source of inspiration for me, and I learned a lot from her.
Personally, I feel particularly strong about the importance of humanizing the value chain in fashion and to show that it's not a machine and there are humans behind every stage of making a garment. It's not just the designers and creative directors who develop the collections. I want to emphasize the craftsmanship and creativity that goes into building my collections, from ideation to finished product. After all the internships and working for other people, I've been wanting to work for myself in order to be able to express my own ideas and be in control of the whole process.
The first capsule collection I made entirely by myself, working on it during weekends and at night after work. It happened very naturally as I had a craving to make all the designs that I've been sketching but not doing anything with. So it happened quite organically, and the positive response to the first capsule I made gave me the motivation to start the brand.
Name three words that best describe your brand.
Intentional, co-creative, and thought-provoking.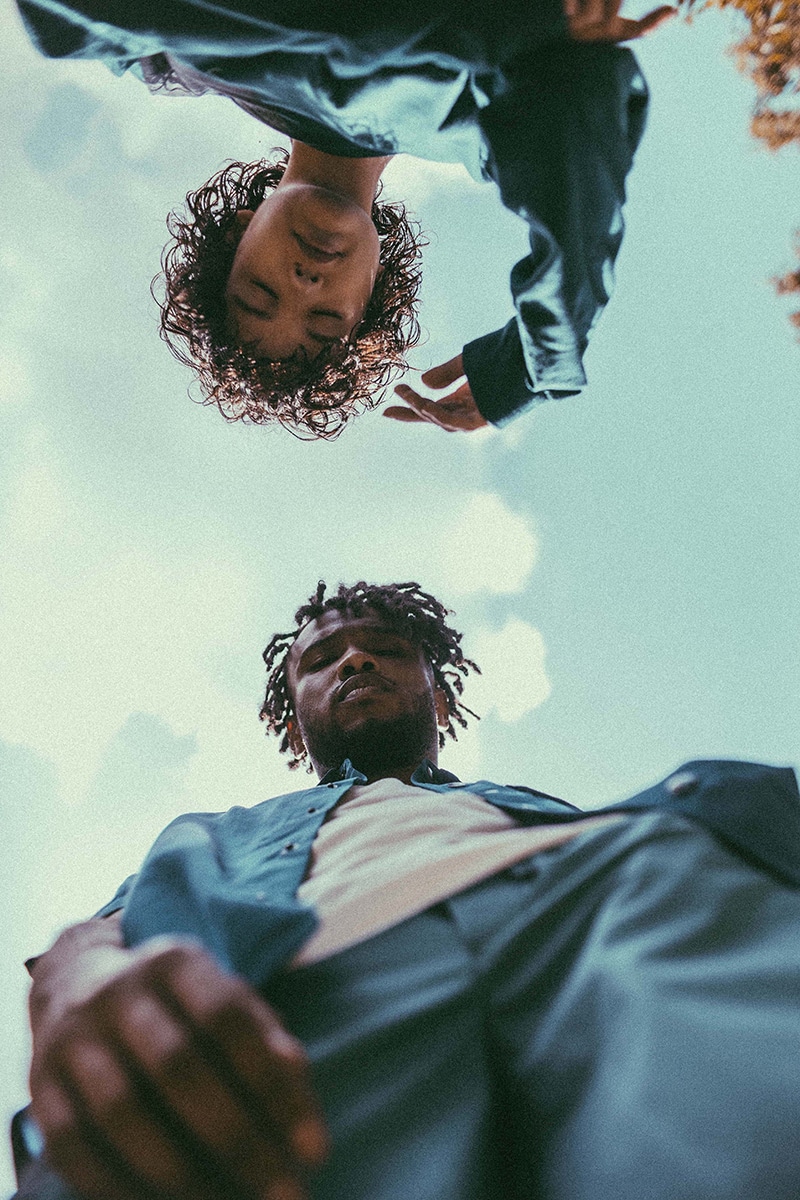 Tell us a bit about your influences for SS20 and what could we find on your moodboard?
I was inspired by two characters from the book "Coin Locker Babies" by Ryu Murakami whose duality I interpreted through two elements of Earth and Water. The feminine nature of one character is juxtaposed by the more masculine nature of the other. I was really interested in exploring the way color could communicate with each character, who are the polar opposites of each other. So I divided the color palette of the collection into two main themes. All the blue, navy and turquoise colors comprise the Water element which is associated with fluidity and sensitivity and is also reflected in the use of more fluid and softer fabrics. All the greens, khaki, and beige colors comprise the Earth element which represents order, being grounded, and is emphasized via the use of more sturdy fabrics.
If you were to put together a soundtrack for your Spring collection, what would be on it?
I was listening to a lot of Beach House, Sunny Colon and Blood Orange when working on the collection so I feel that would be a perfect soundtrack for it.
There has been a wave of Russian designers into Western Europe the past ten years. Why do you think that is?
I think it was mainly because of how recent the concept of fashion is in Russia. The development of the fashion industry in Russia had a late start due to the long years of the country's isolation during the Soviet Era. Fashion brands weren't a thing during the Soviet times, and it took a while for creatives who had an original point of view to grow and nurture their talent in fashion – and of course, the success of Gosha Rubchinskiy played a big part in bringing the spotlight to other Russian designers.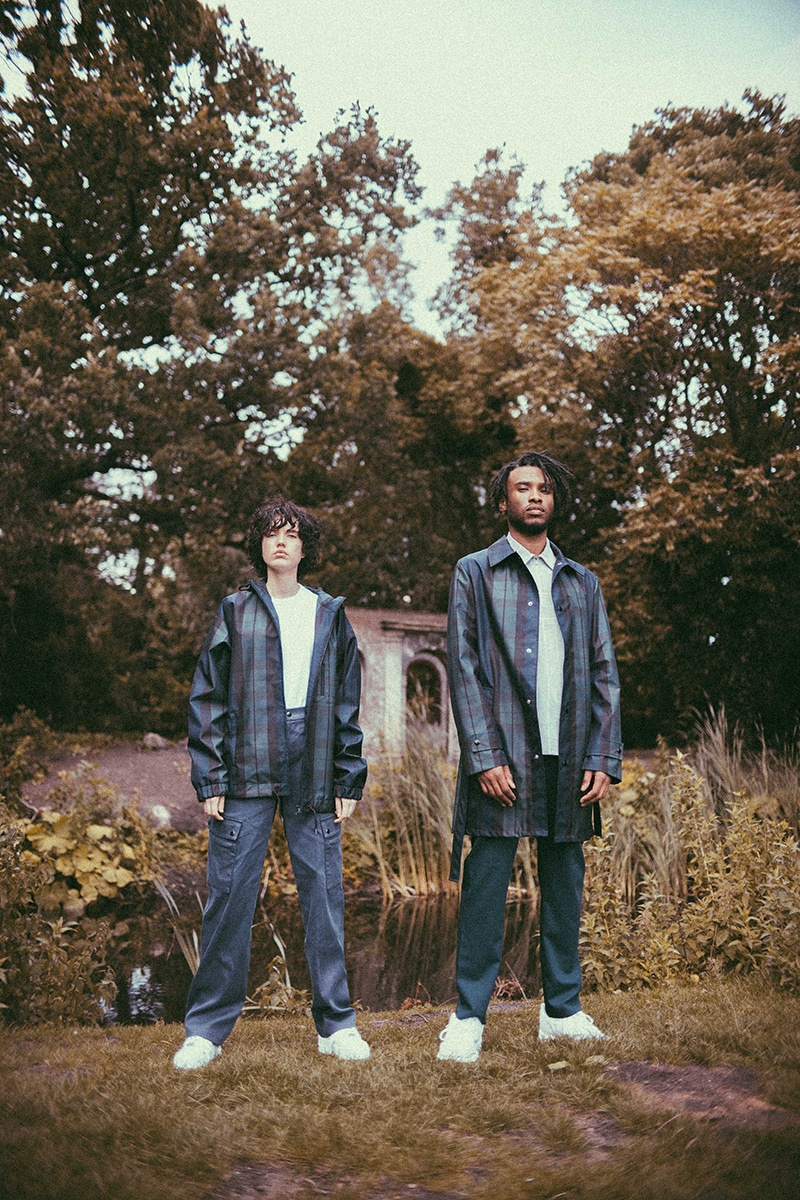 Did you have a favorite designer or magazine growing up in Russia?
I was more of a bookworm when I was growing up. Reading has always been important to me and getting lost in different stories allowed me to daydream and build imaginary worlds that I then would draw the characters for. In a way, it is what I do now too, as books and stories play an important role in my creative process and in how I approach creating a collection. It always starts with a book as a foundation which I then develop and take into my own direction.
Finally, any special plans coming up?
I'm currently working on my new AW20 collection. The starting point for which was Thomas Mann's novel "The Magic Mountain" (1920). I've picked up on the main character's journey of self-discovery, reflection, and healing; the aspects that can be easily neglected in the busy lives of city-dwellers, even today, and designed a collection that would raise awareness about the positive effects that the connectivity to nature can have on our well-being.
The garments are designed to facilitate an easy transition from city life to the navigation of areas ruled by the forces of nature. In order to amplify the collection's themes, I've collaborated with Amsterdam based illustrator and artist Andrew Tseng on several printed pieces. Andrew illustrated the collection's evocation of coming face-to-face with nature in his distinct illustration style which is a bit grotesque and humorous. I'm also planning to have a pop-up event in Amsterdam in Spring 2020 where I want to create a curated concept space with my collaborator to showcase both the new collection, as well as non-fashion pieces that we'll be developing with the illustrator.
Tevin Stuurland in Irina Gusakova Spring Summer 2020 shot by Sebastian Boon.