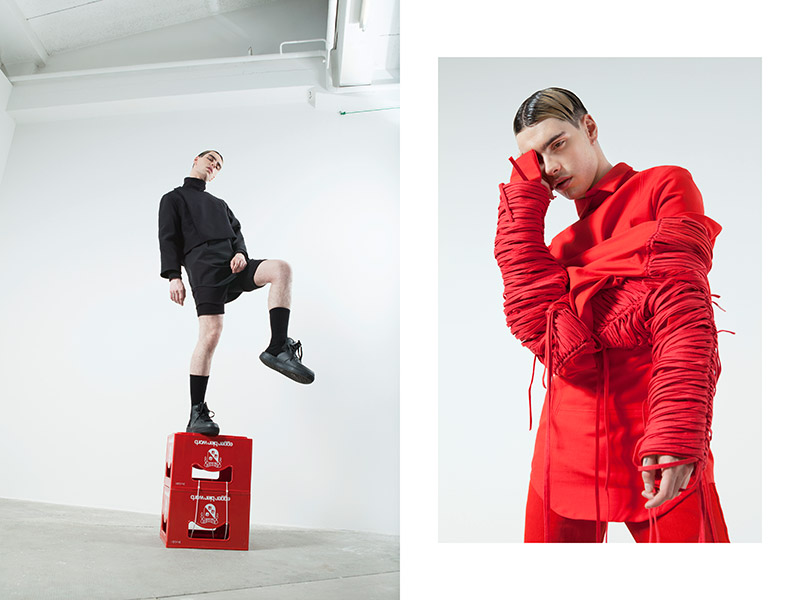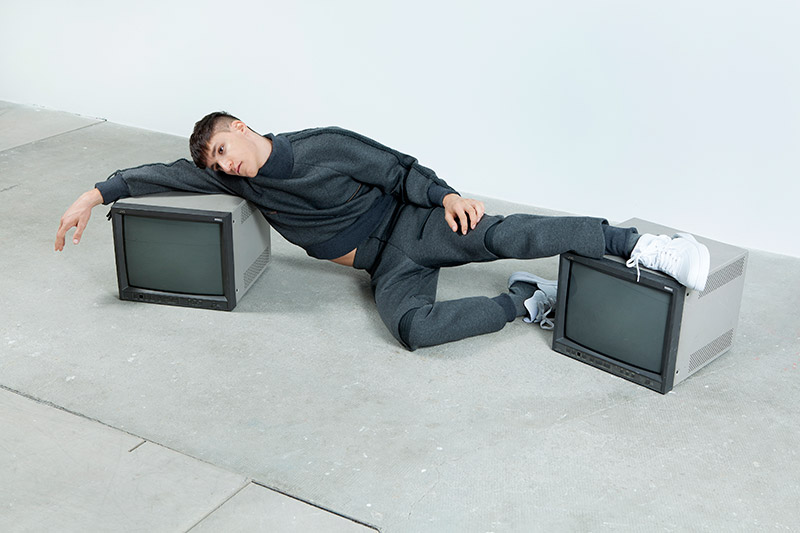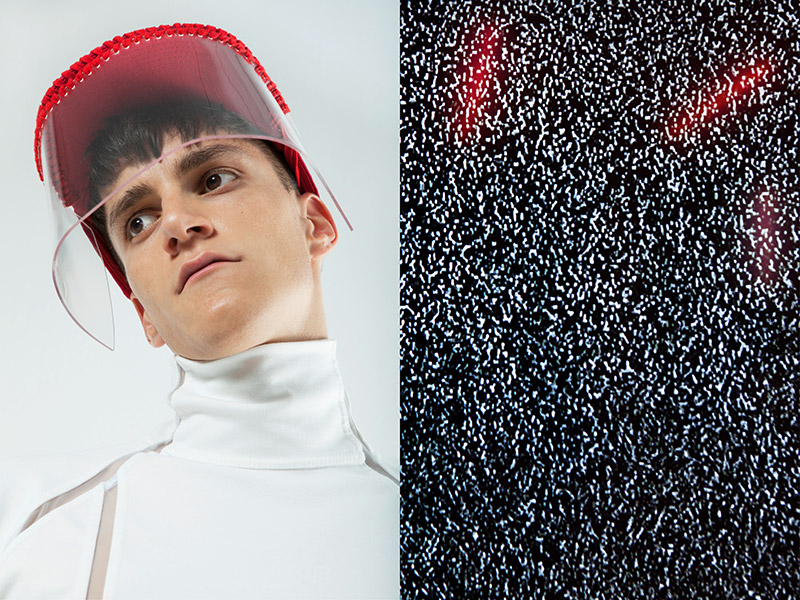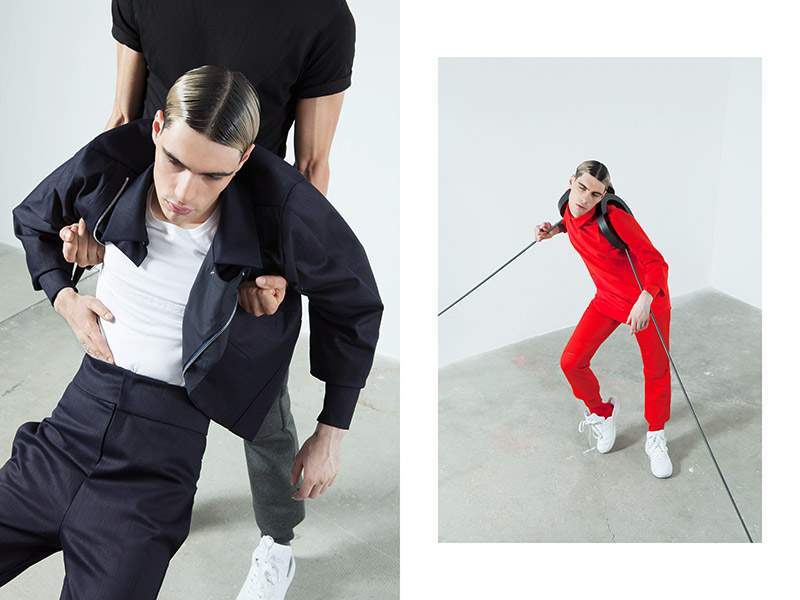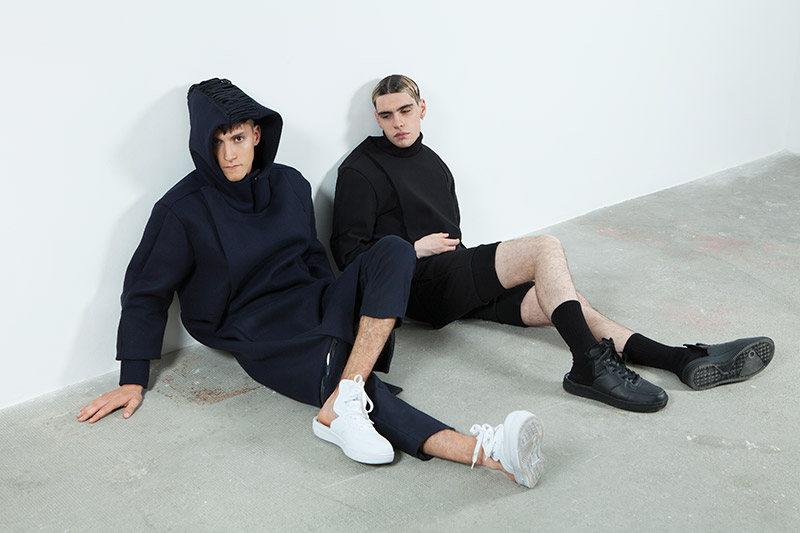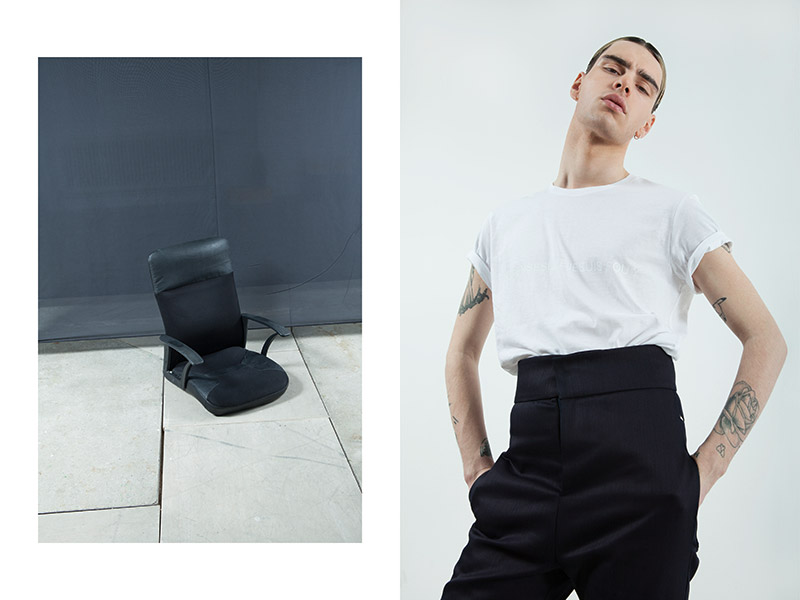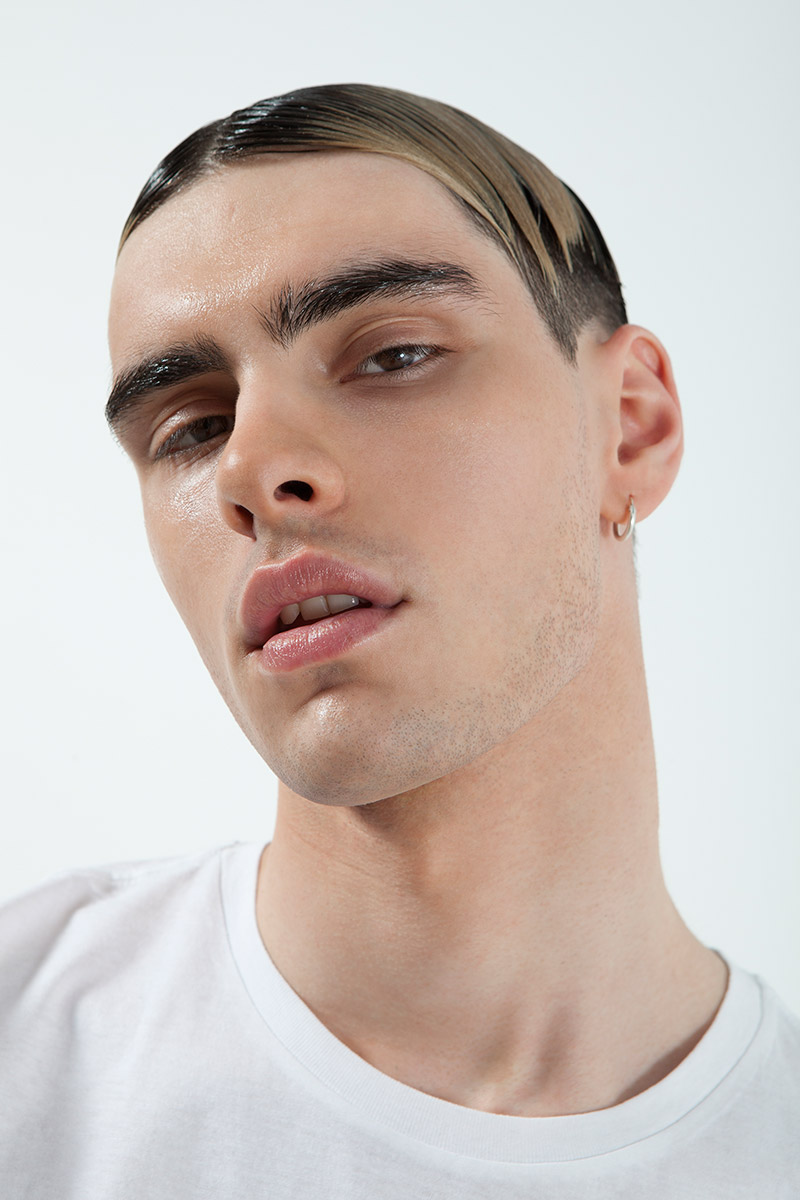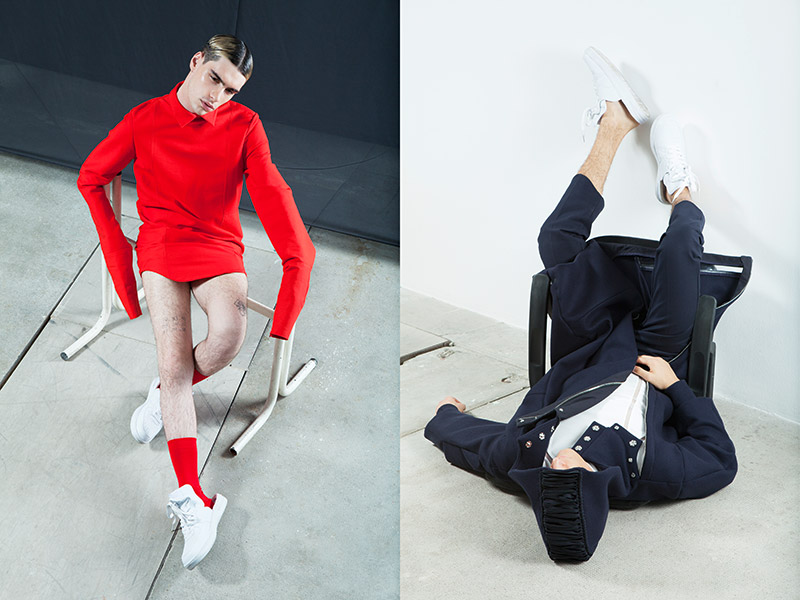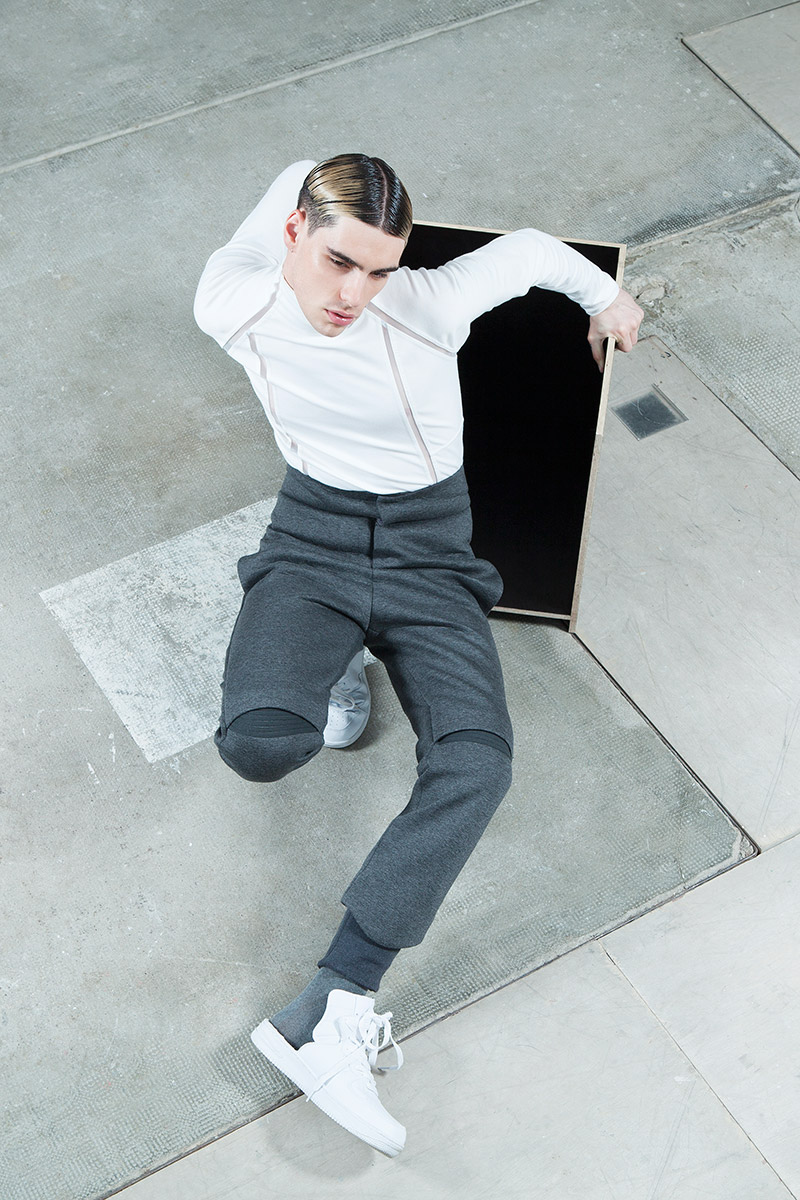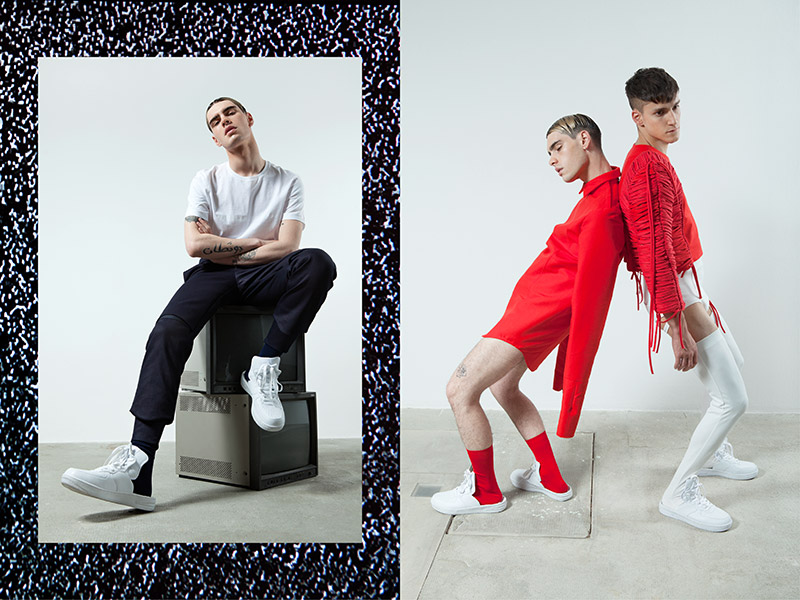 Hugo Jalabert presents his Graduate collection based on the reading of Sylvia Plath's book "The Bell Jar" and a study of a specific psychological affliction called OCD (Obsessive Compulsive Disorder) he's suffering from.
Combining Cleaning, Verification and Symmetry disorders altogether gave Hugo the keys to new pattern making, functionality in the garment but also adapted fabric and color choices. Tu penses que je suis fou? is the manifesto of an emotional fashion design based on feelings and symbolics translated into therapeutic pieces of clothing.
Before studying at HEAD (Geneva – Switzerland ), Hugo Jalabert studied at the Atelier Chardon-Savard in Paris and worked for 2 years for Givenchy as a visual merchandiser. He did different internships for Alexis Mabille in 2008 as a pattern making assistant, Givenchy Couture in 2009 as an embroidery design assistant, and for Stefan Orschel-Read in London who really directed him to menswear as a designer.
Photography: Dmitry Bukreev
Hair & Make-up: Fabien Giambona
Models: Jonathan Bauer-Hayden@ Elite & Lionel Machado
Assistant: Qkentin Favrié
Collection: "Tu penses que je suis fou?"