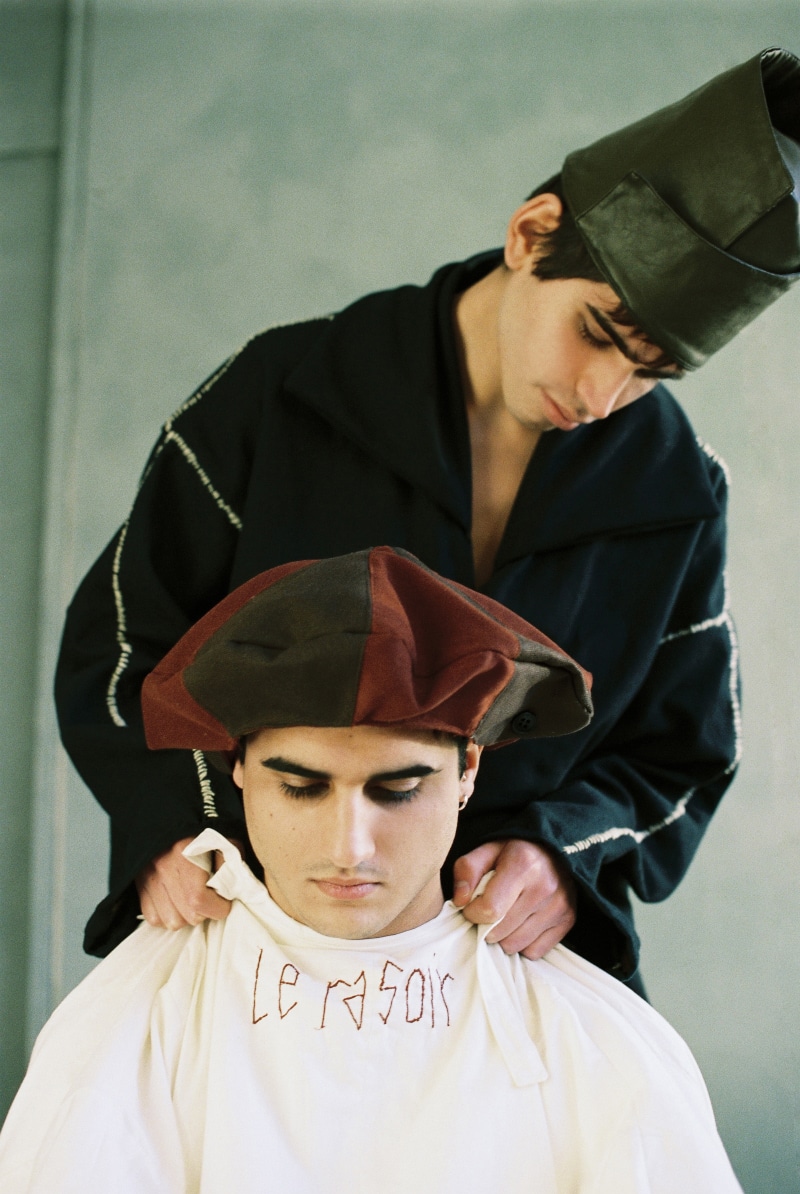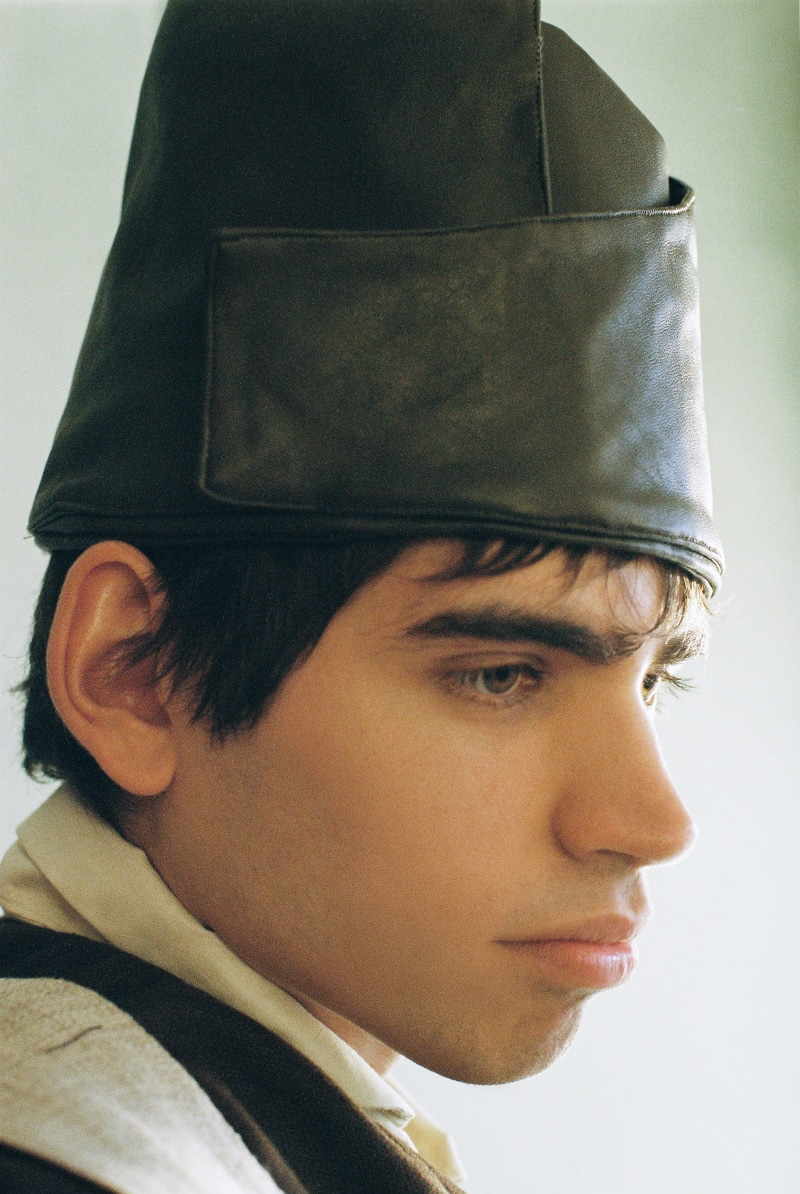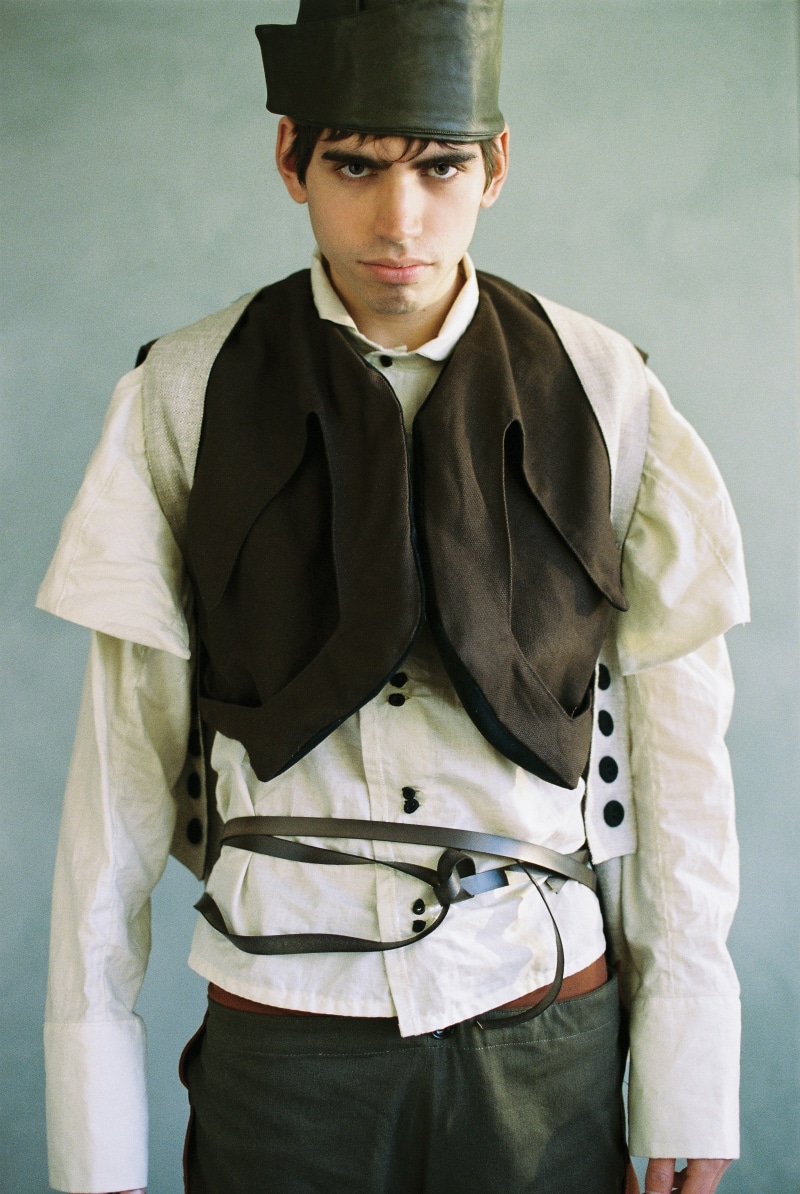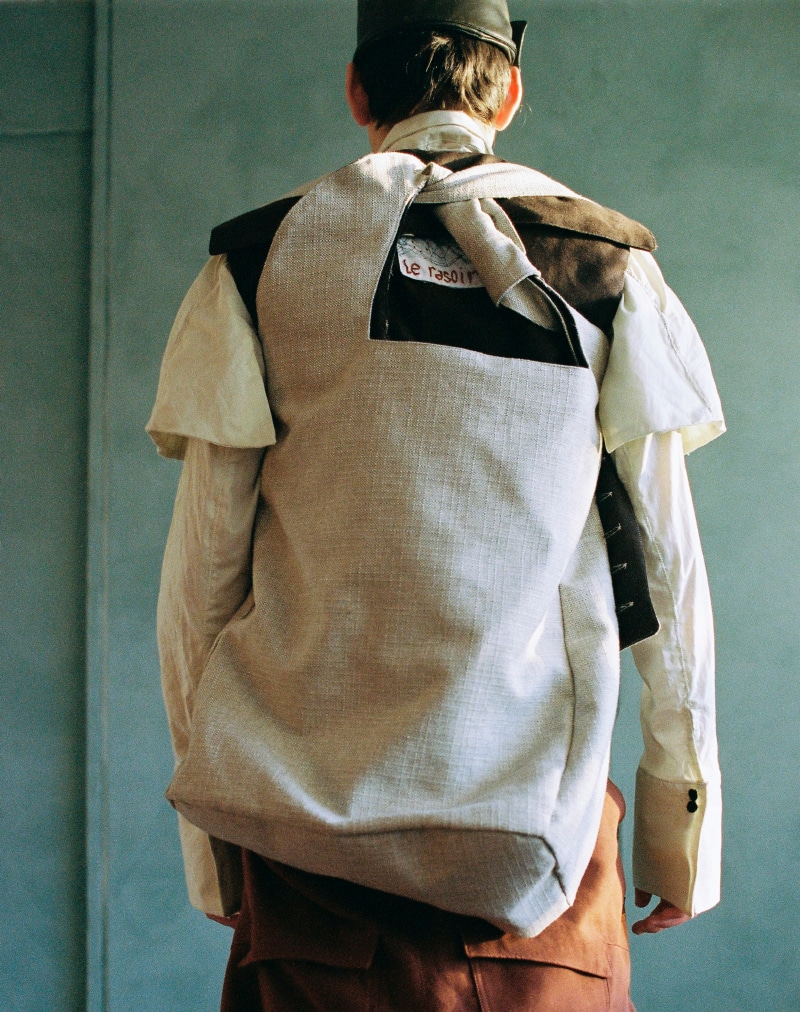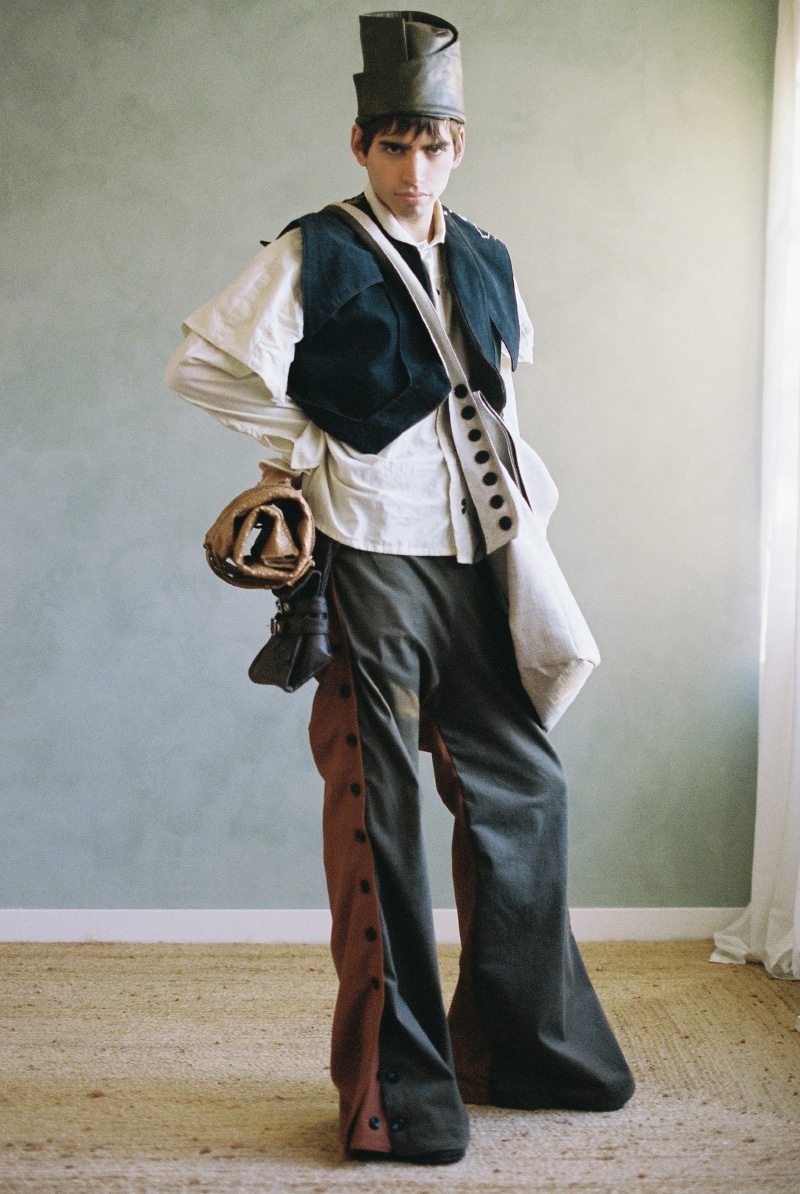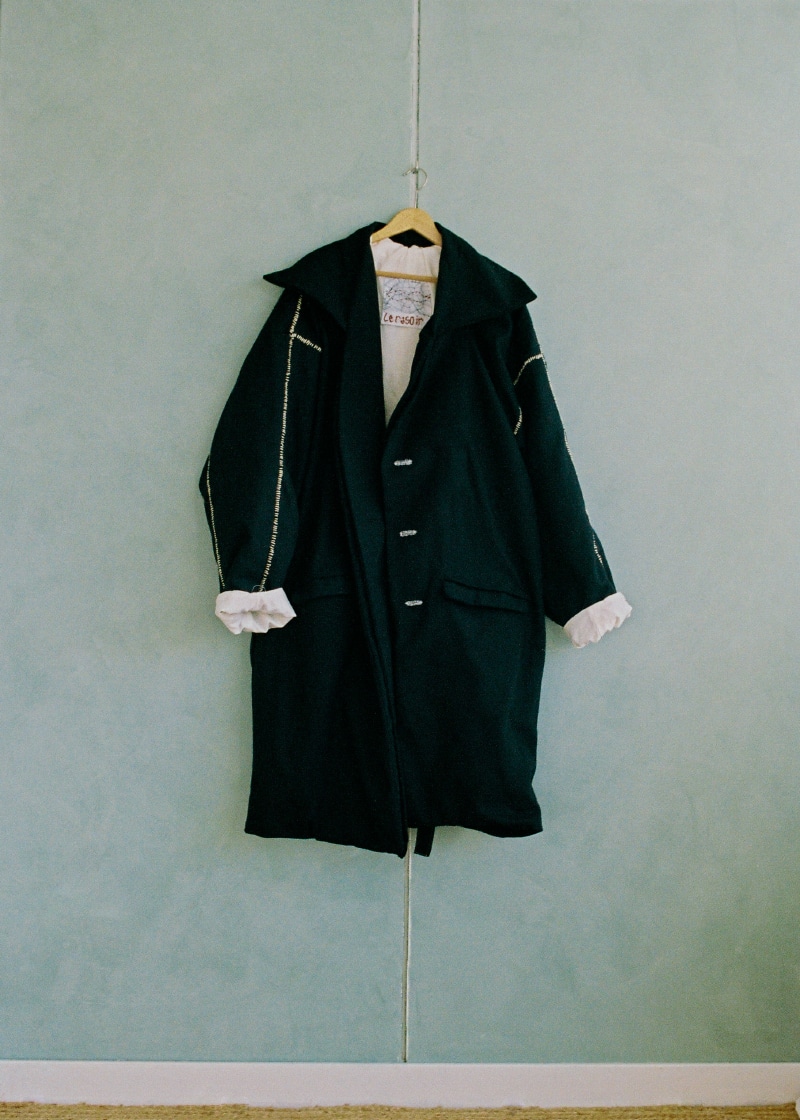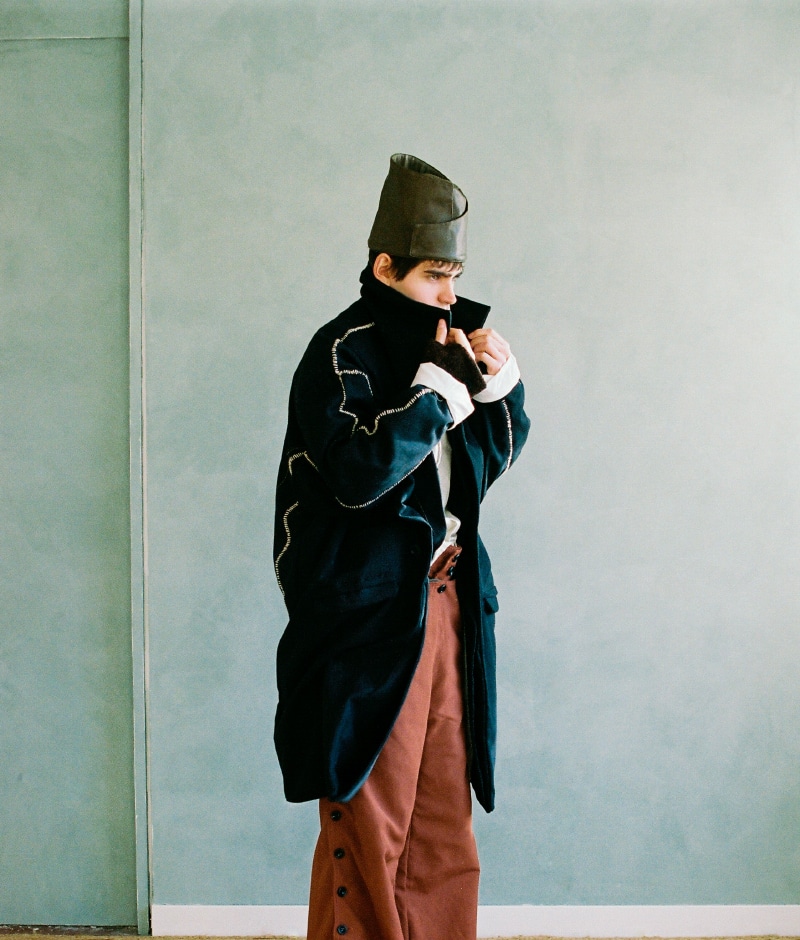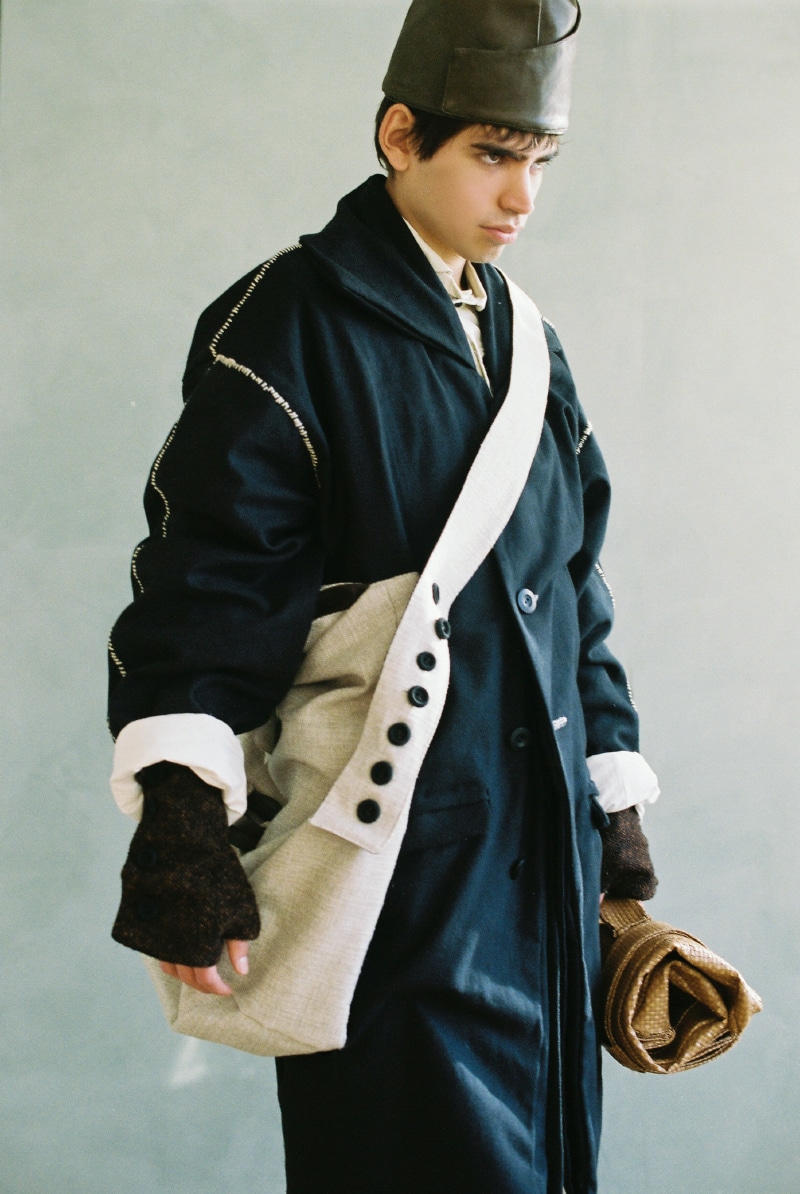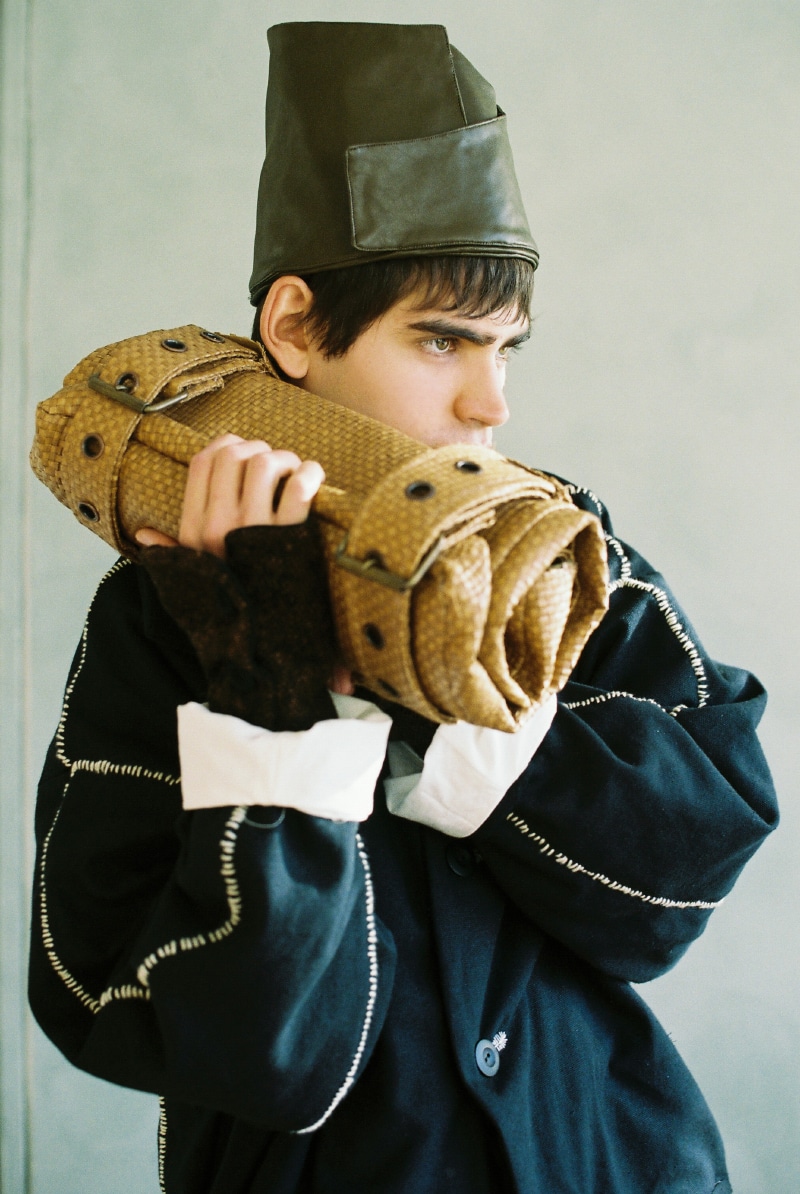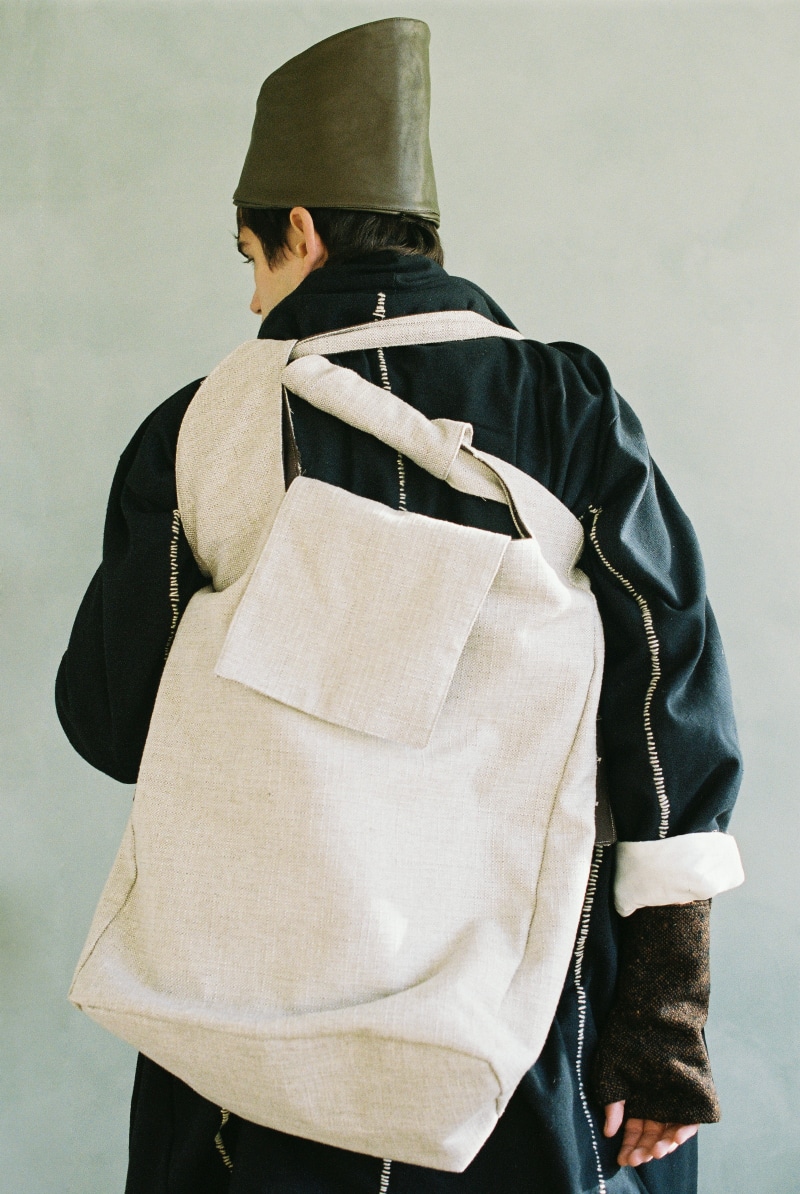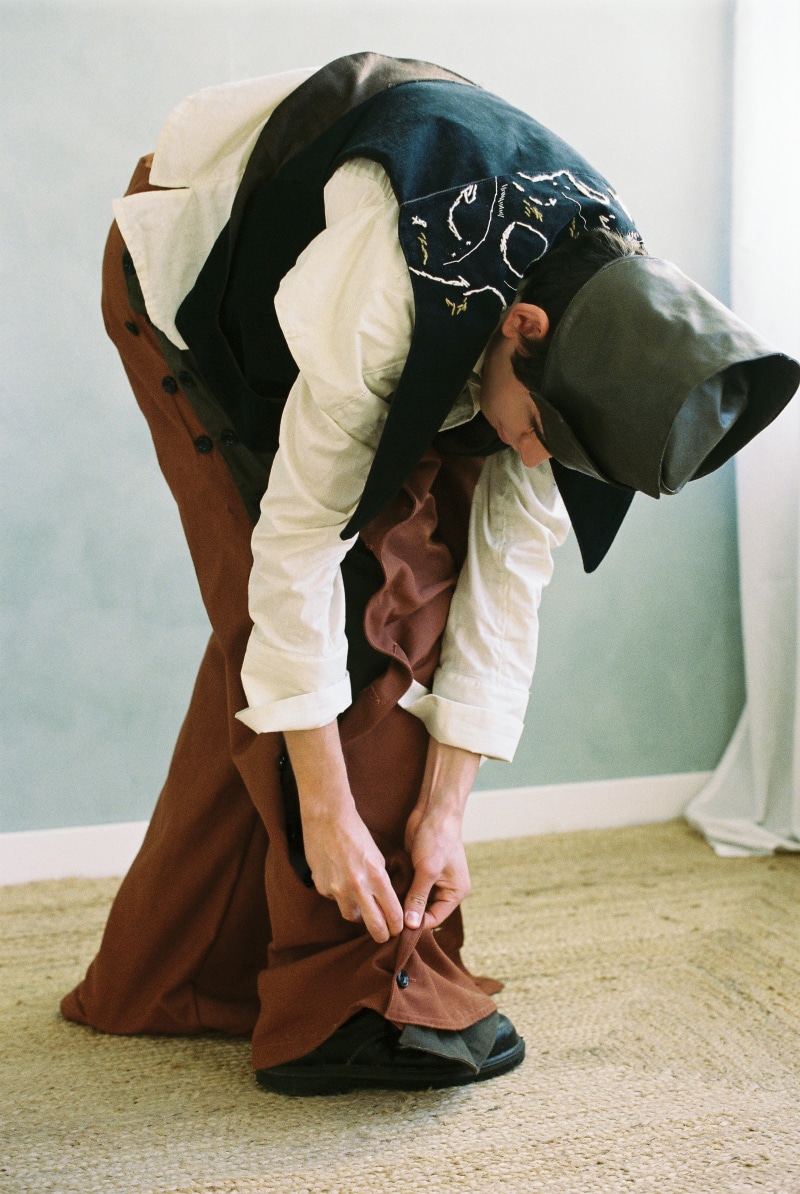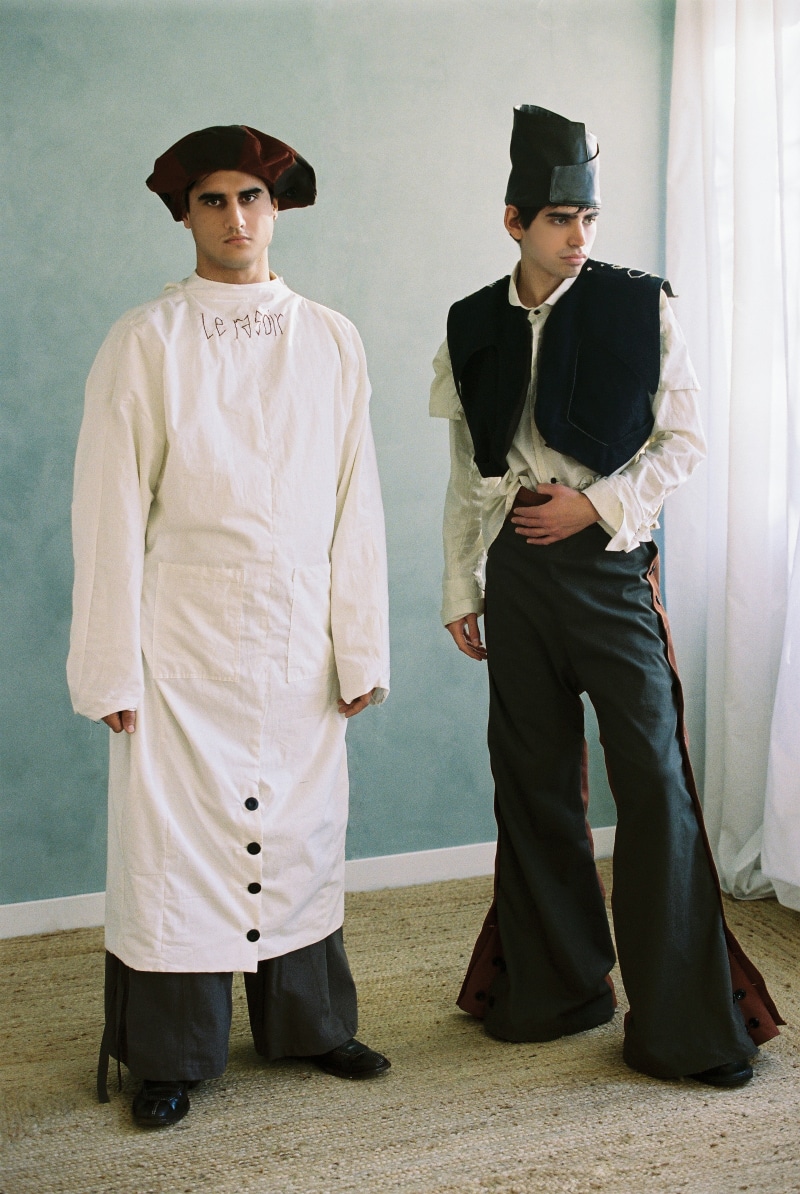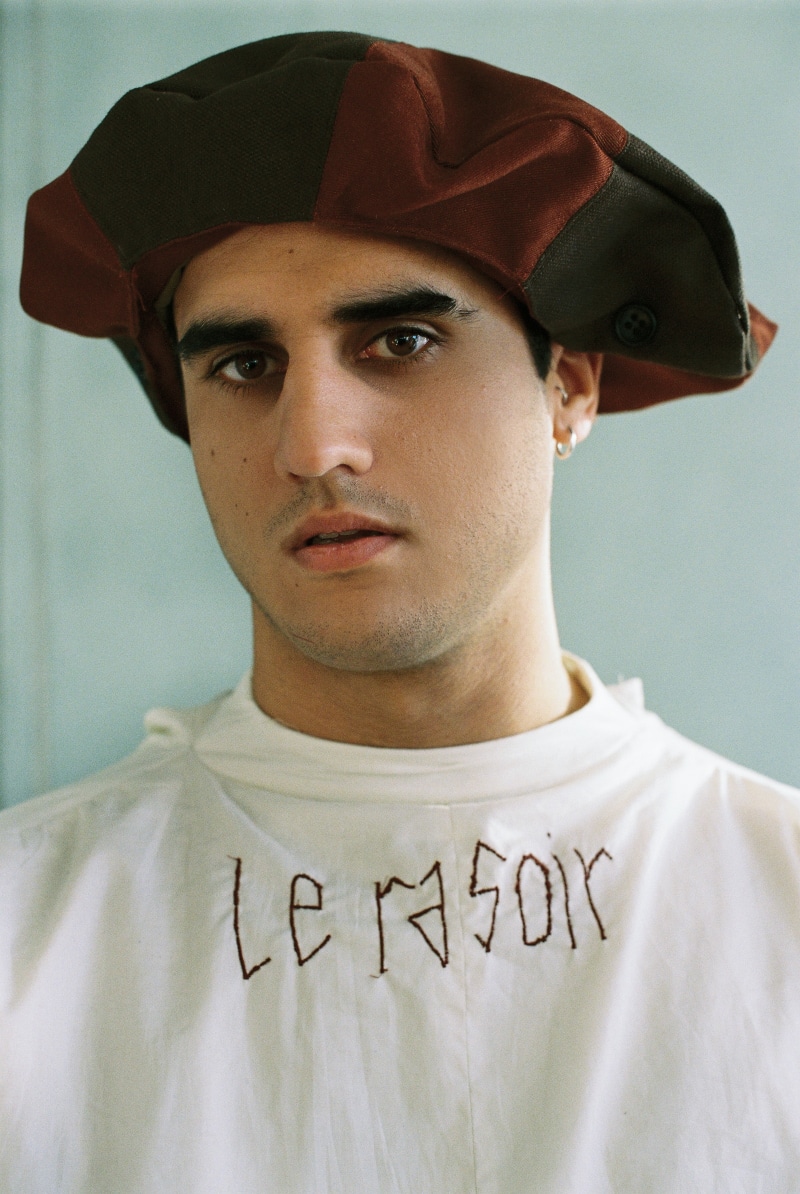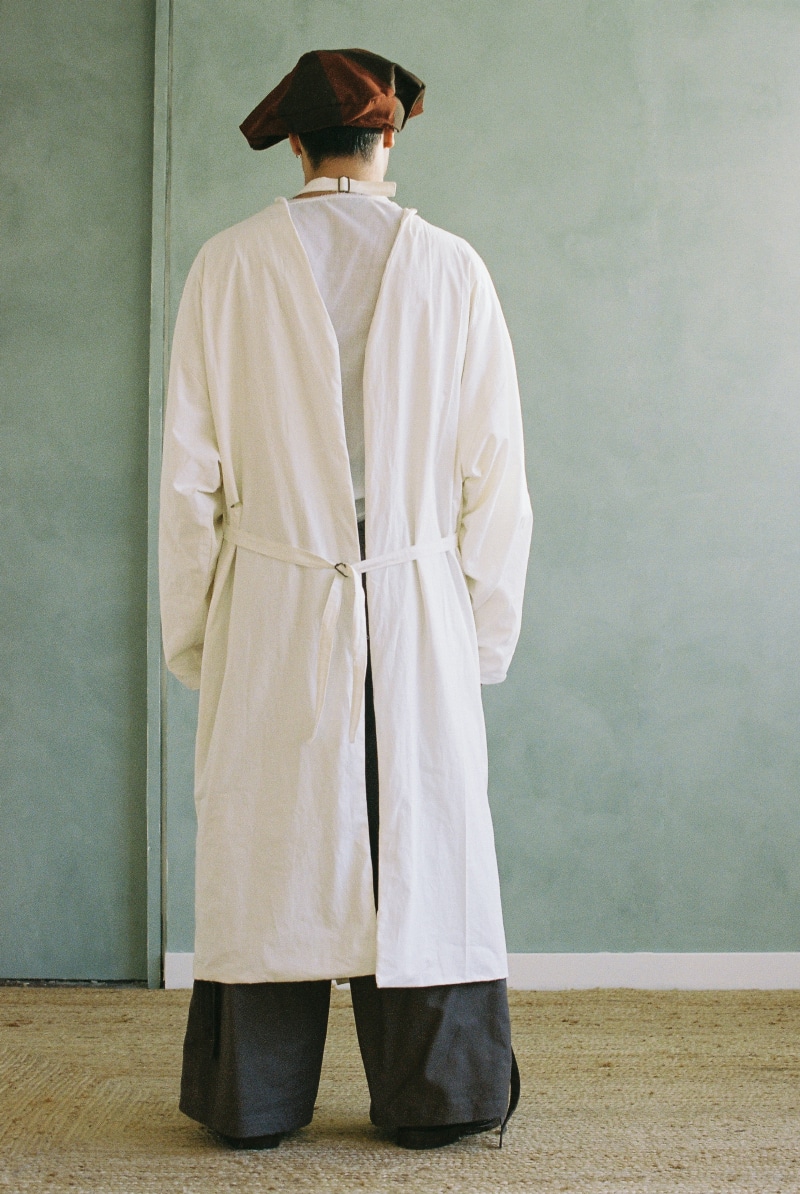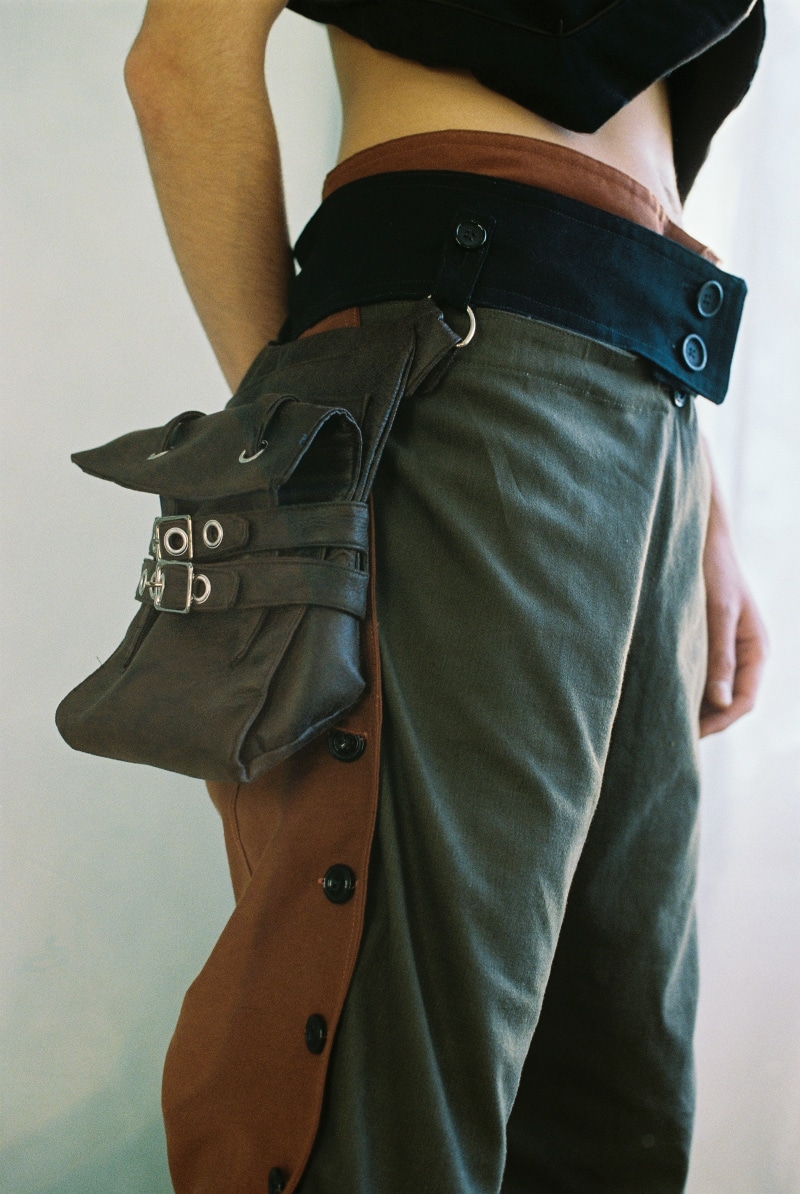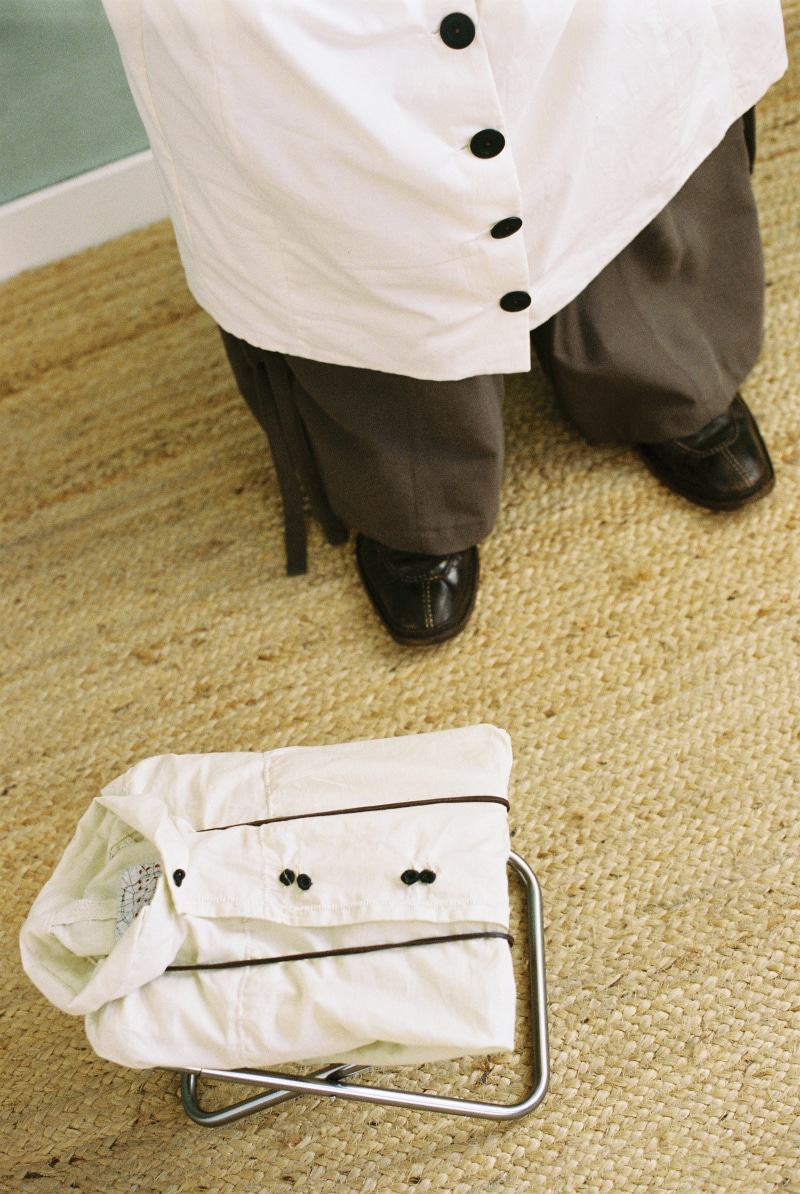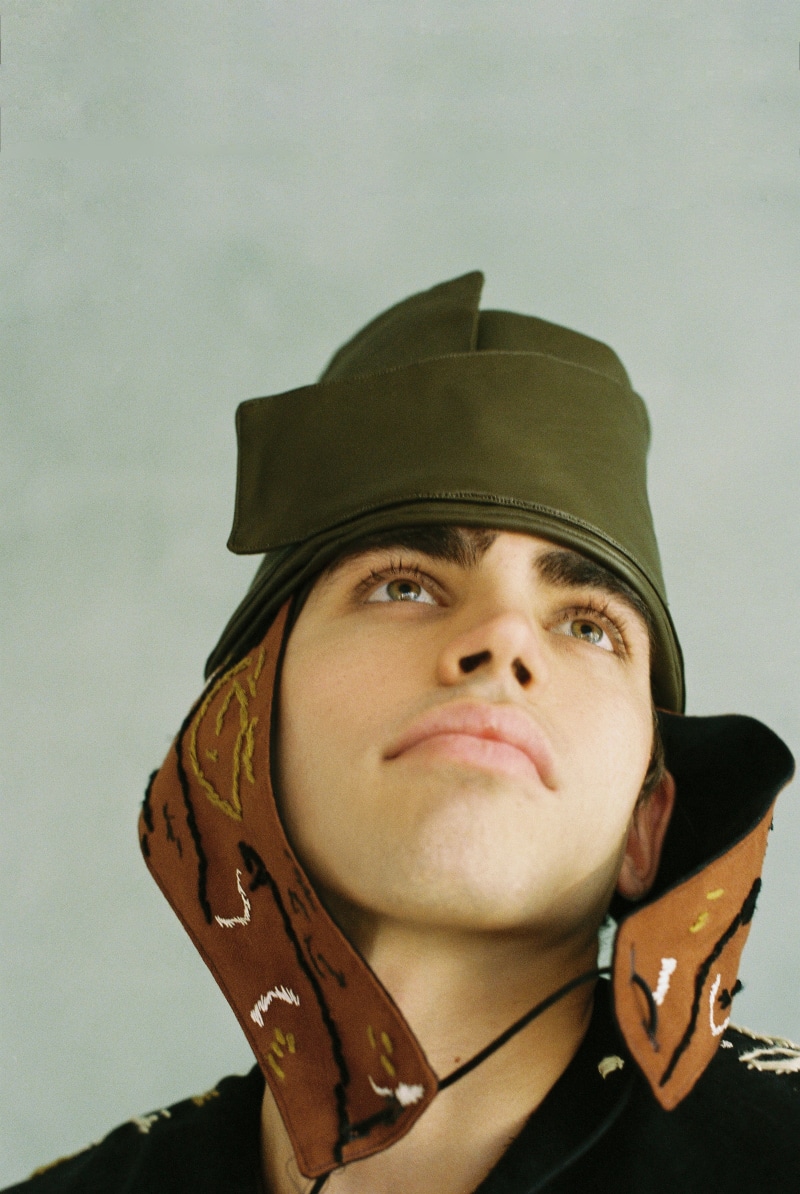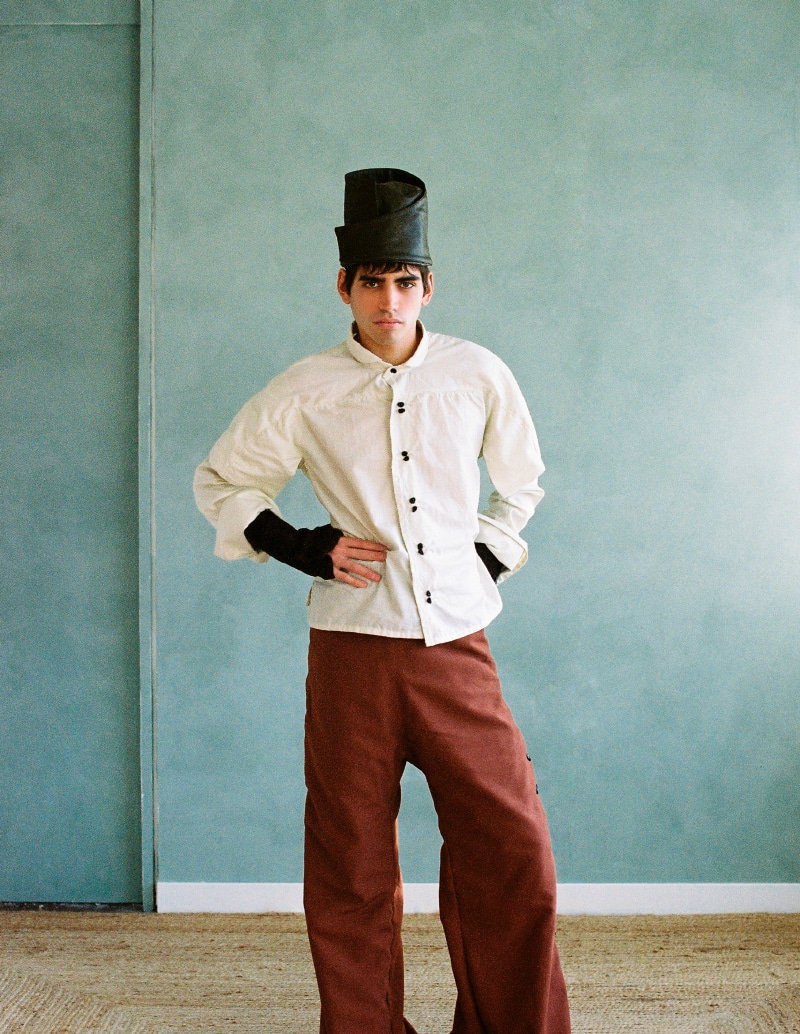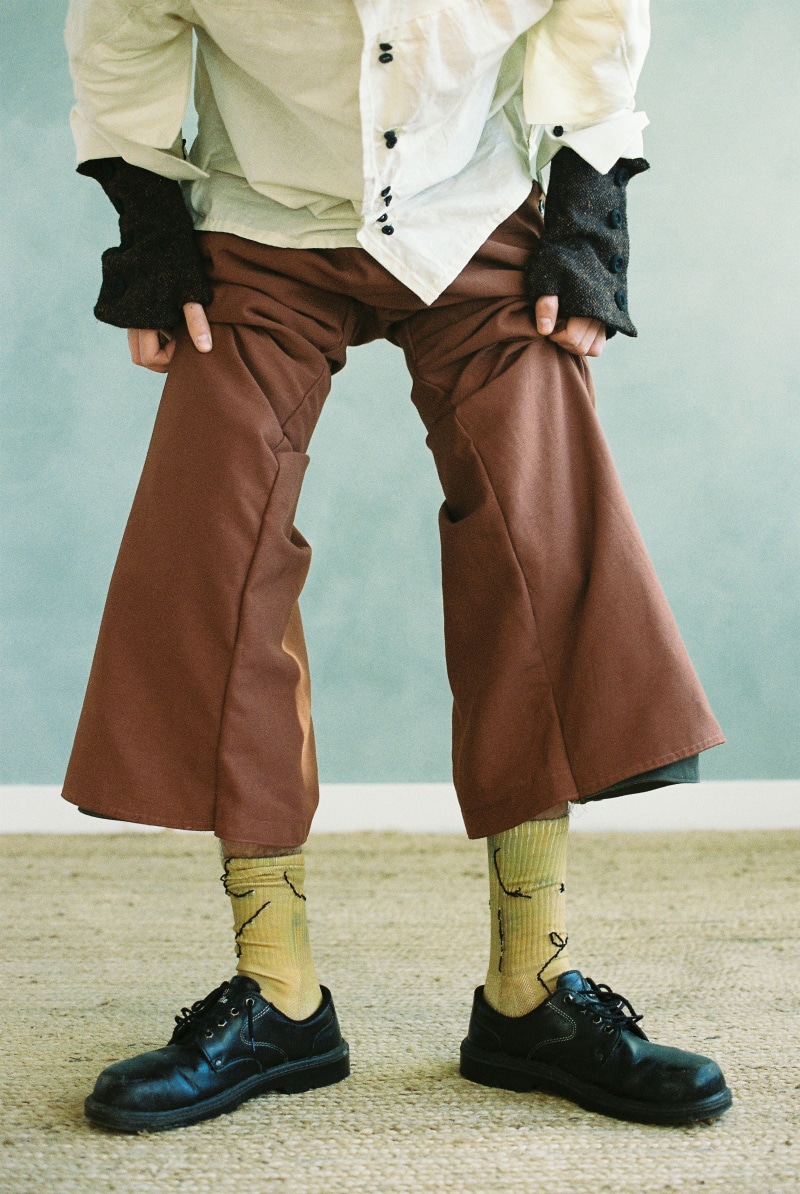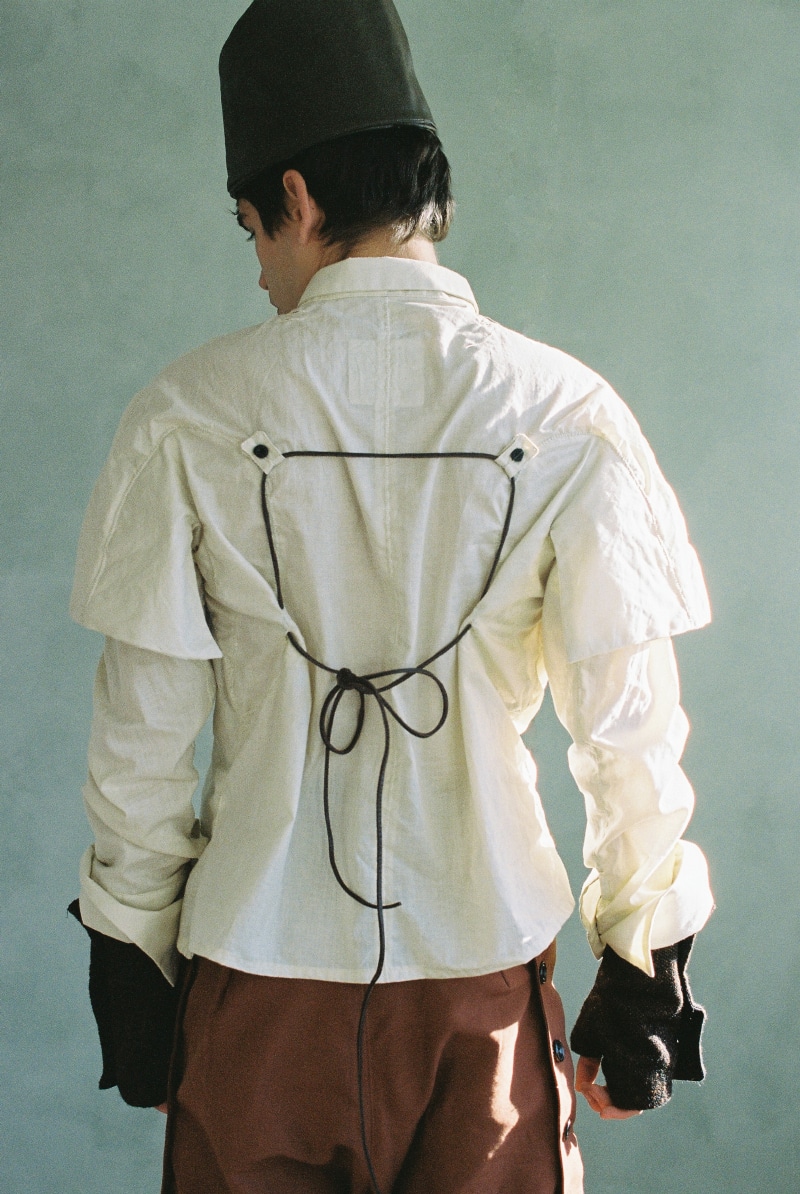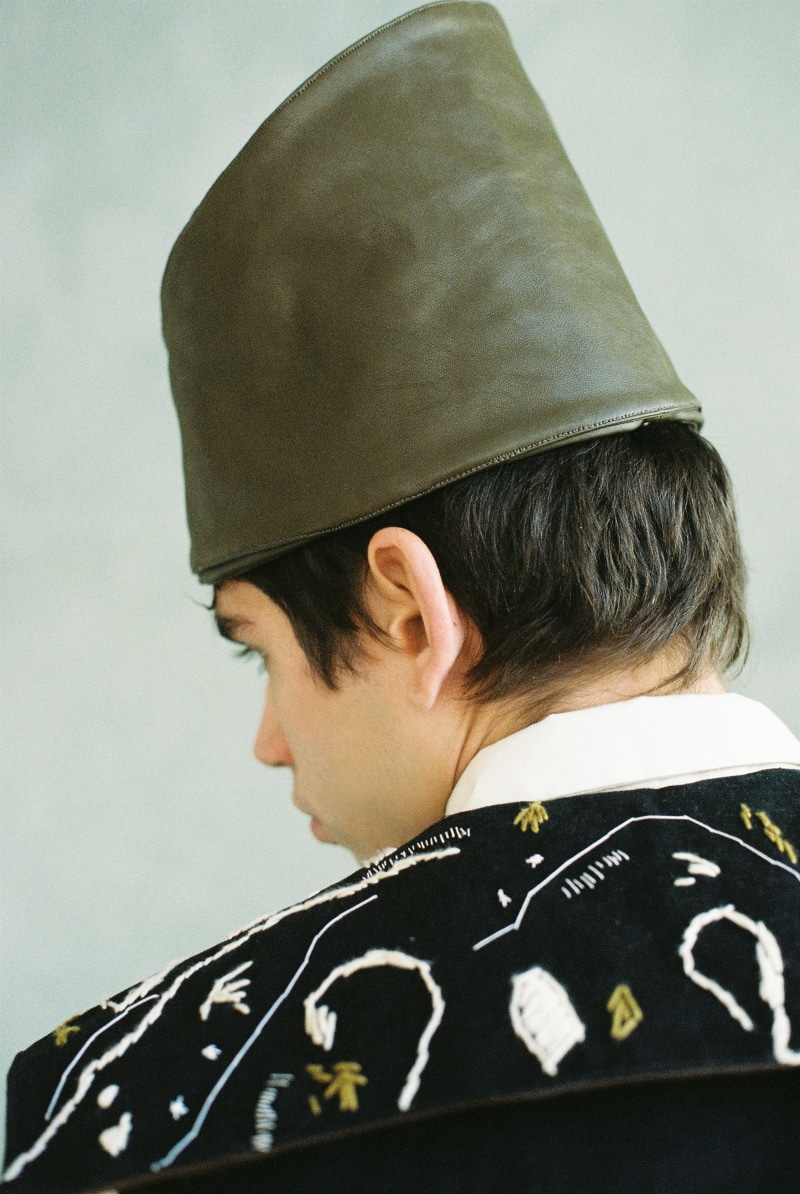 Claudia Sala is a student at IED Barcelona. Her latest project titled "Le Rasoir" is a collection inspired by the wandering barbers of the '30s.
"My intention is to capture a hard profession that is in extinction and give visibility to all those men who had to work very hard to survive. The entire aesthetic of my project revolves around the functionality of my garments, many of them being transformable and versatile, and as mostly conceptual as they can be." – said the designer.
For that reason, the collection is full of accessories "to be able to carry all your materials". It features two bags: the first is very large and is passable with a simple set of buttons from bag to backpack. The second is a roll-out briefcase that contains many sections "to store your utensils." From the shirt that can be converted into a saddle "so that the client can sit" to the case for scissors that, when unfolded, forms a barber's chair. The printed and embroidered socks and the vest represent the hair that has fallen from the client's haircut. The garments are full of functionality like the pants that are reversible.
Designer: Claudia Sala @salasauraa
Photographer: Tamara Ruibal @tamararuibalrua
Model: @brunohermens