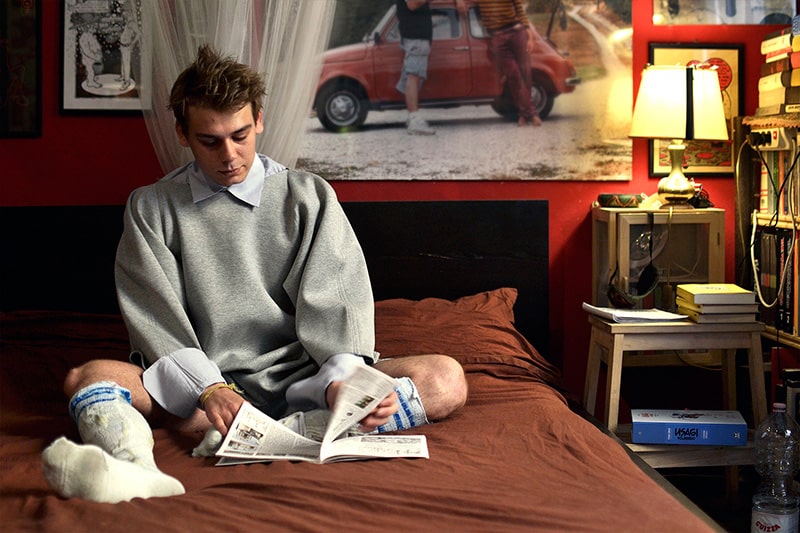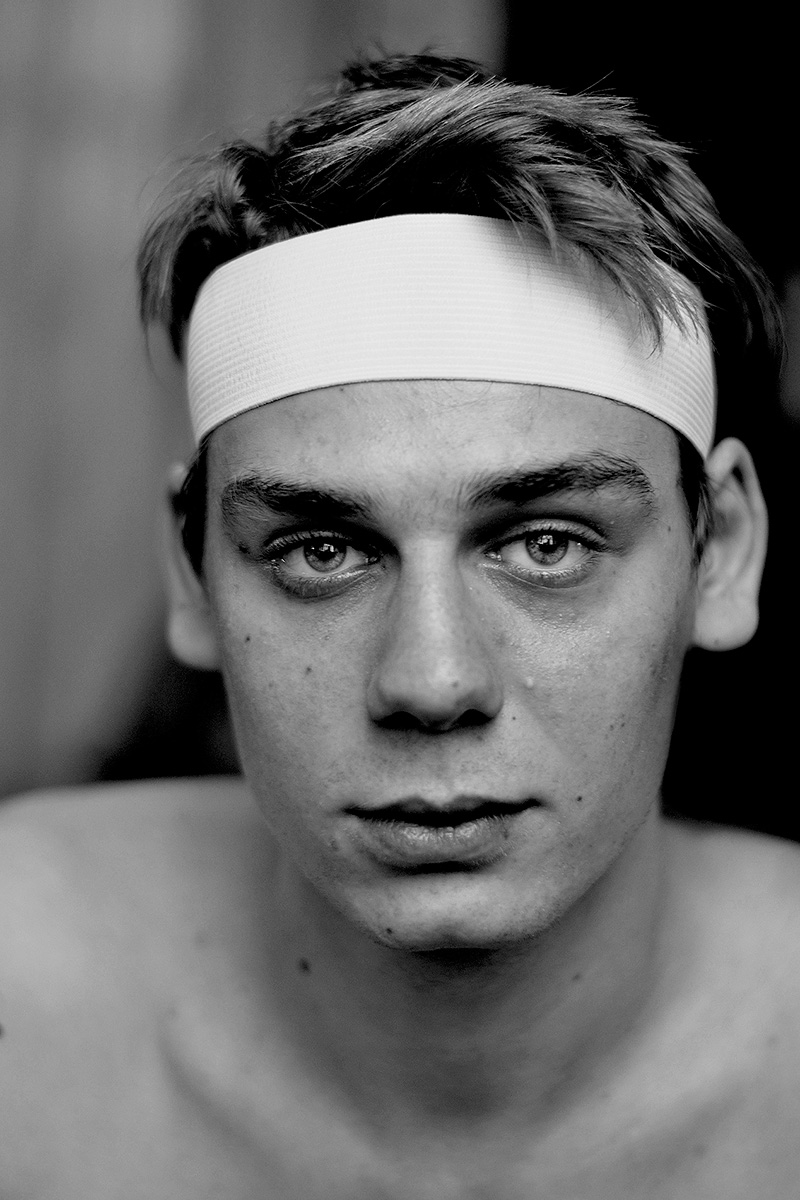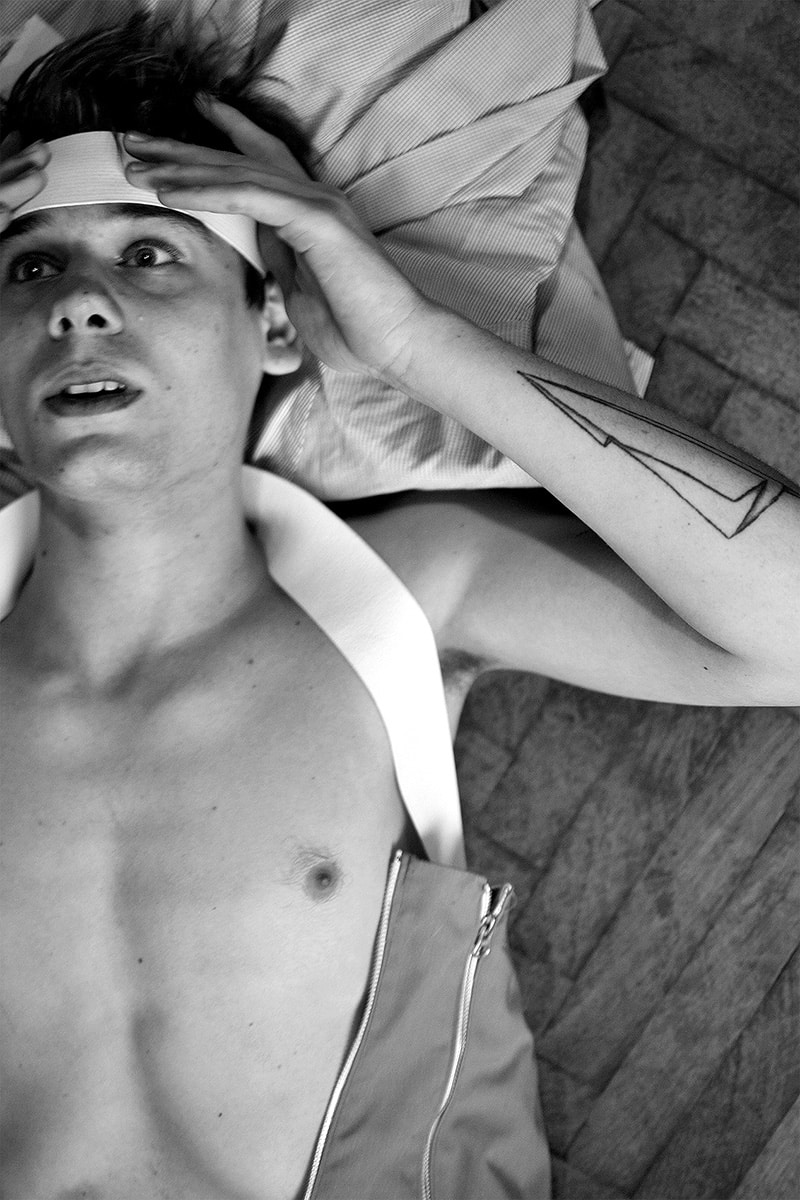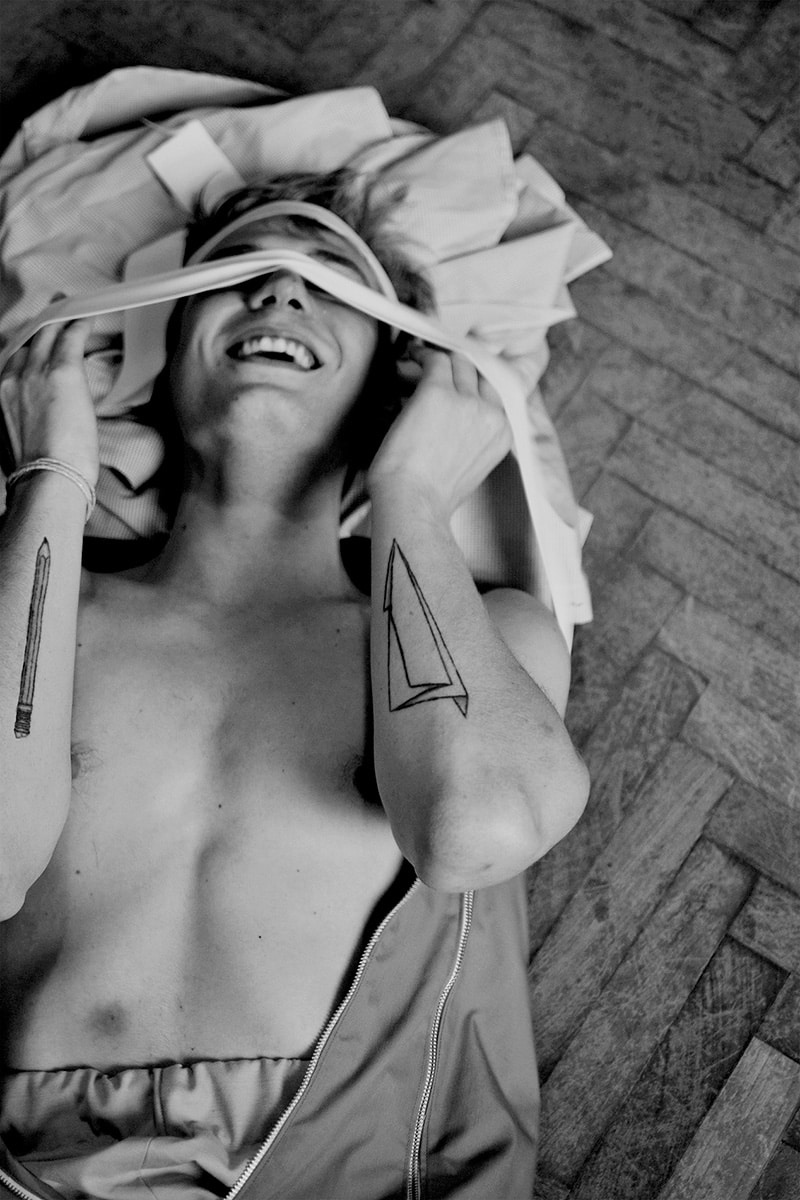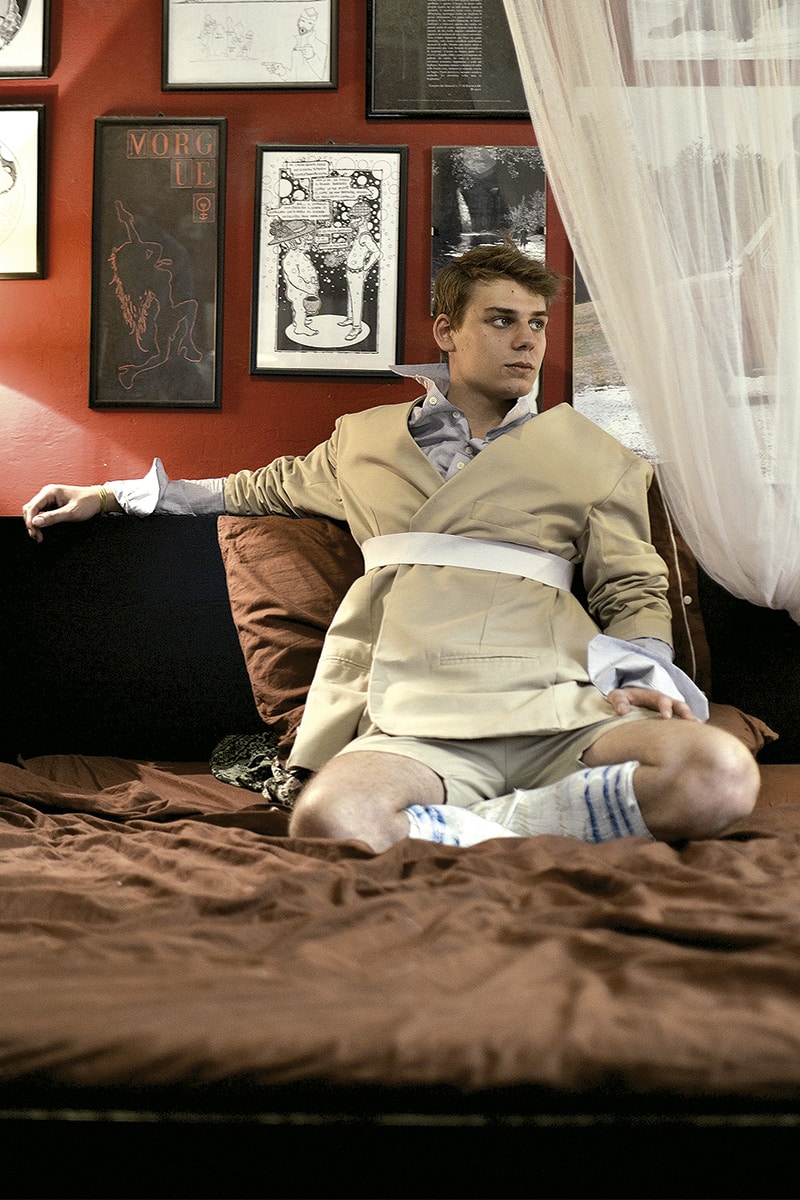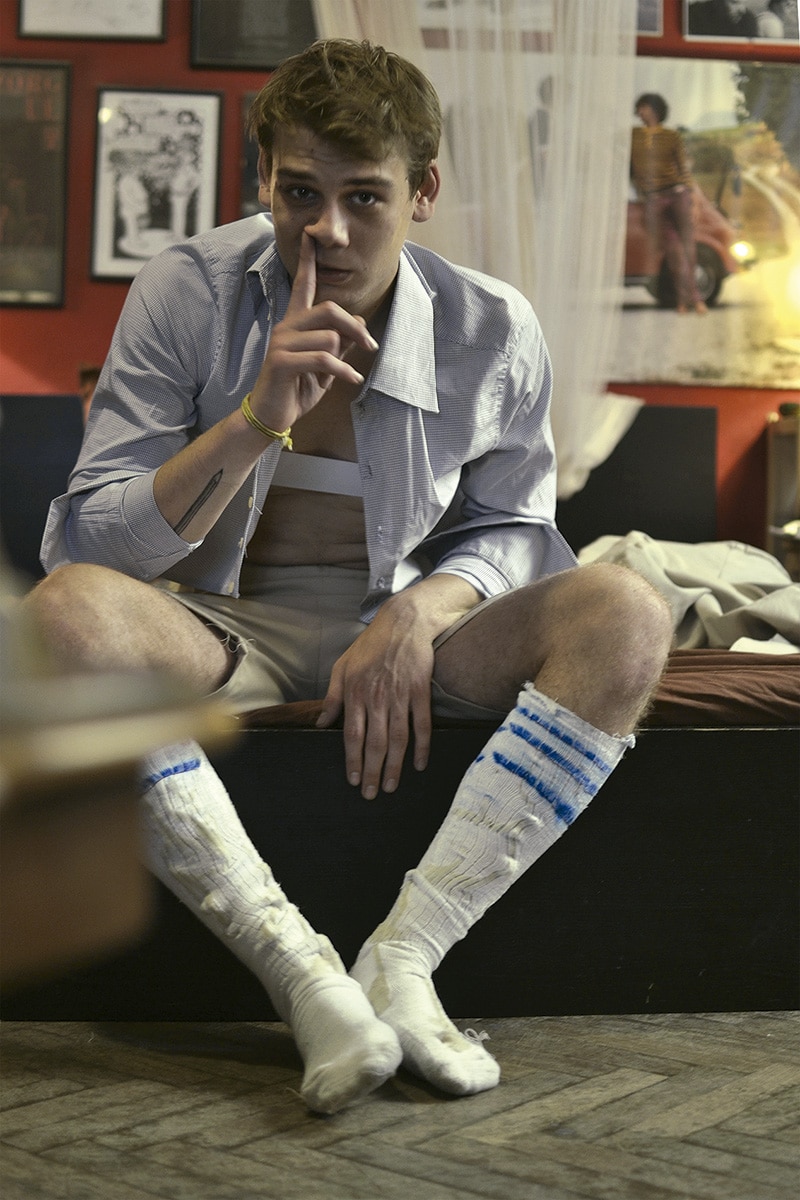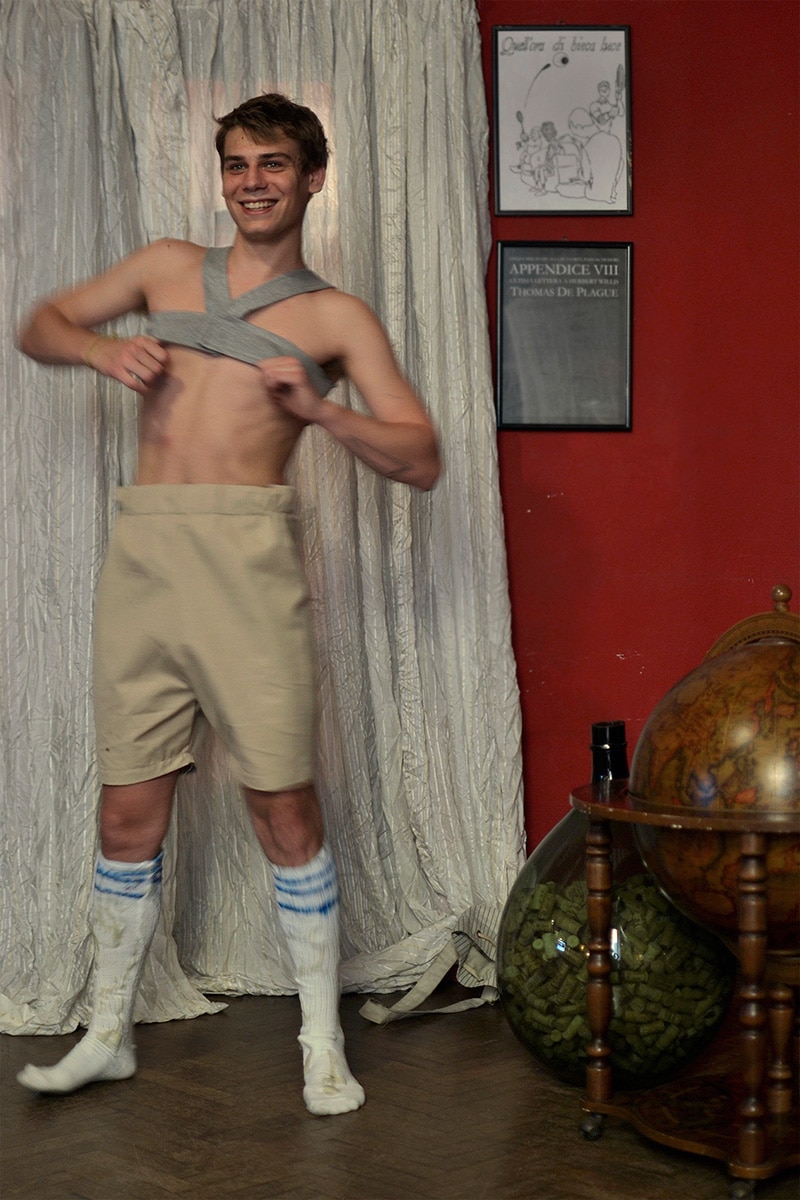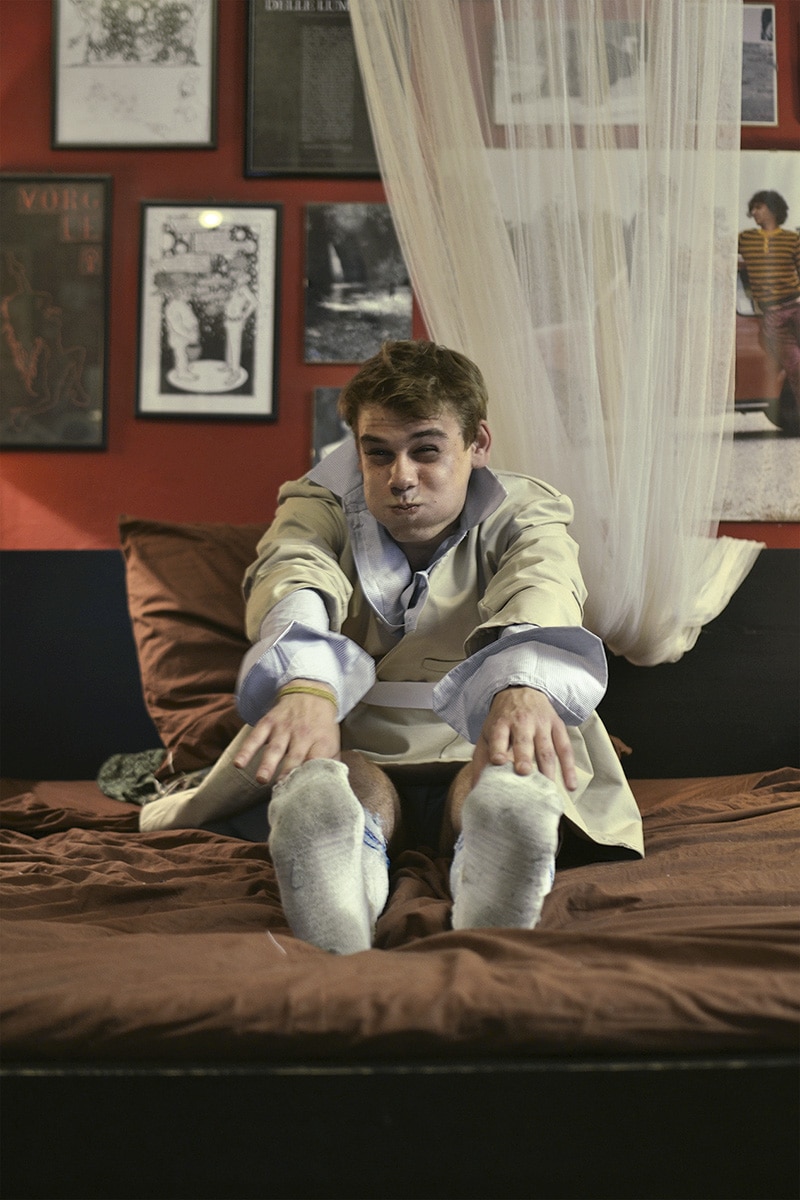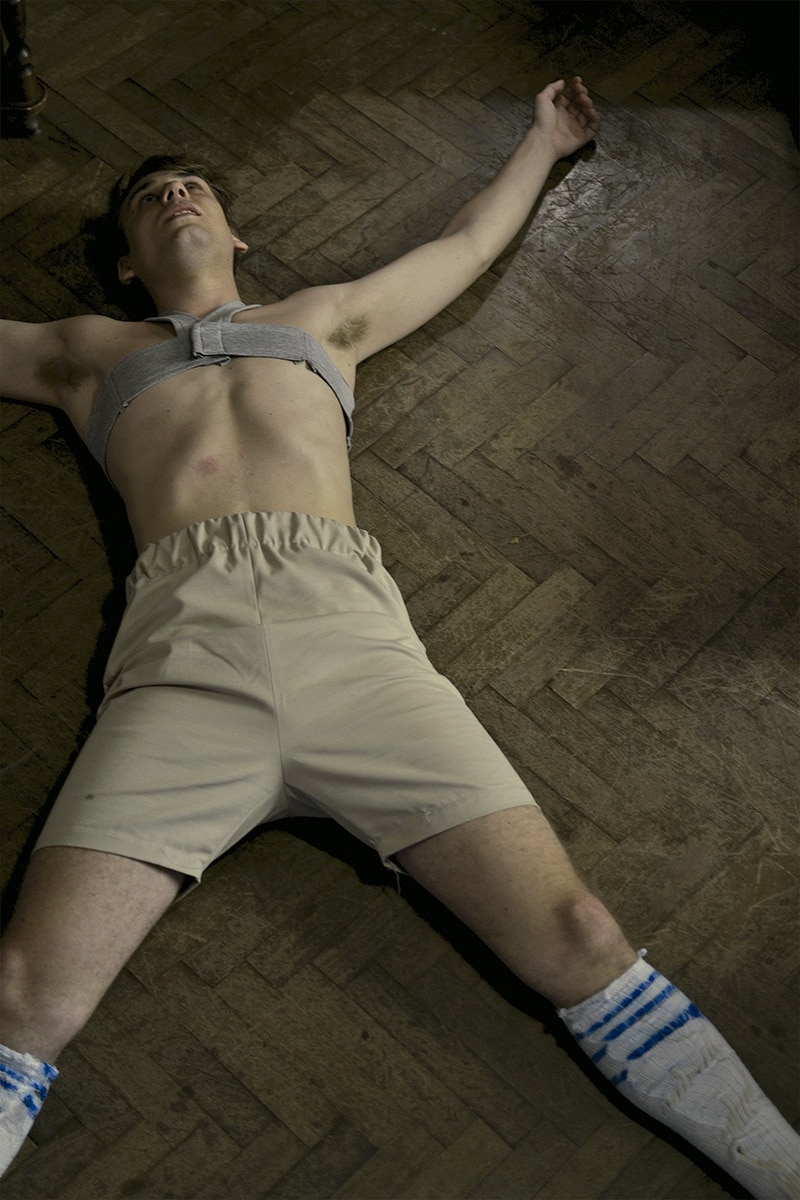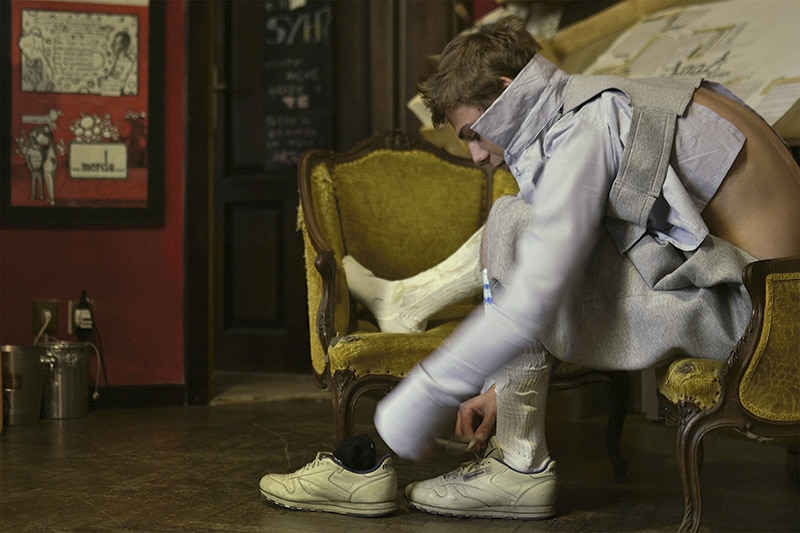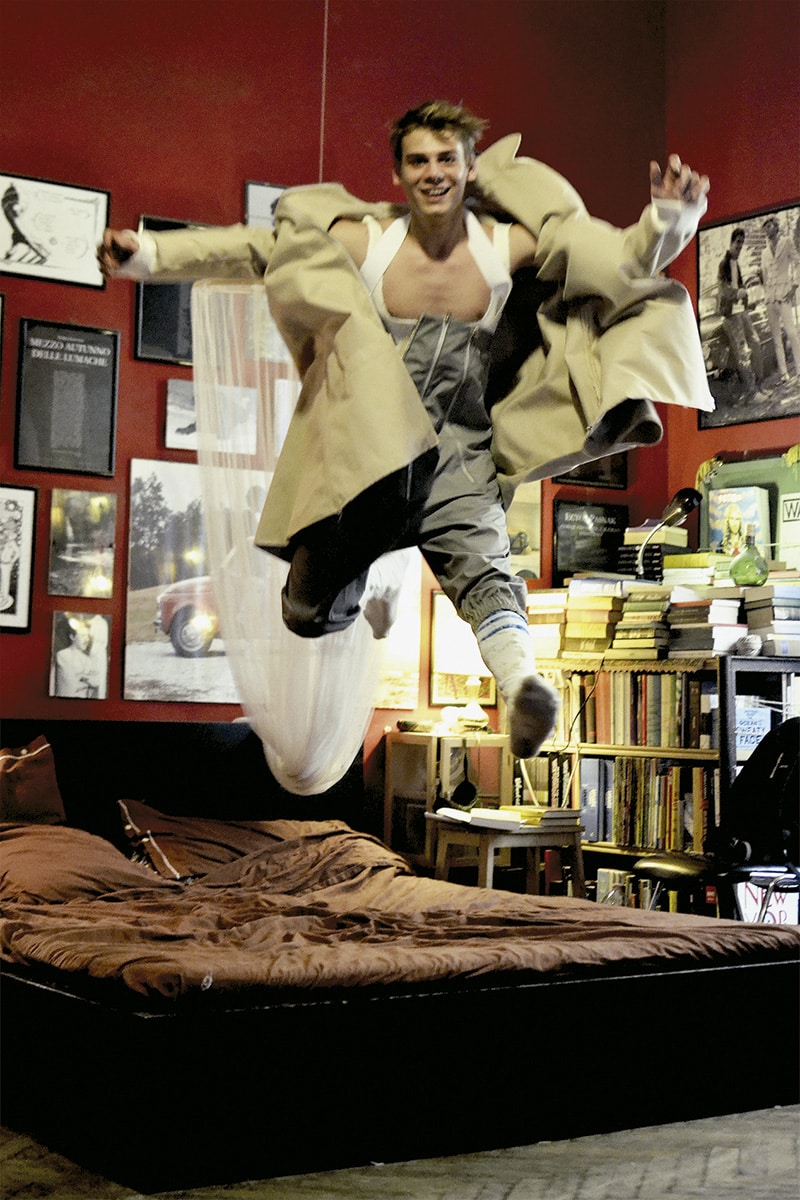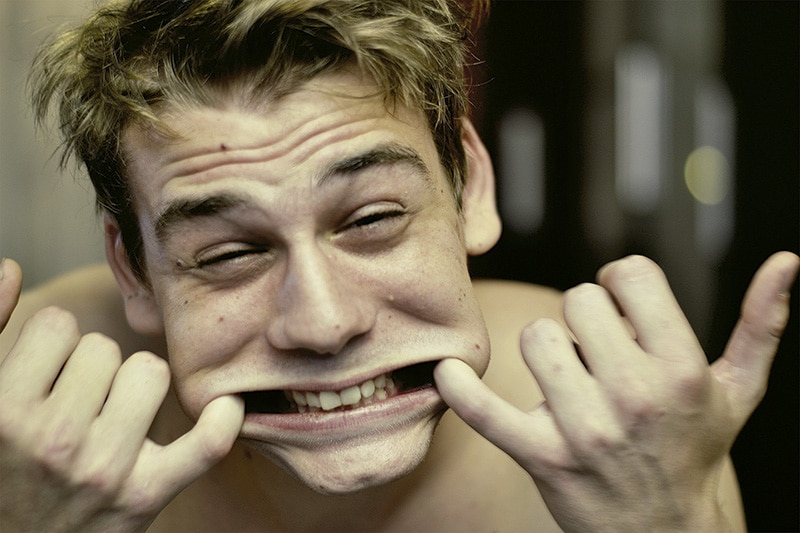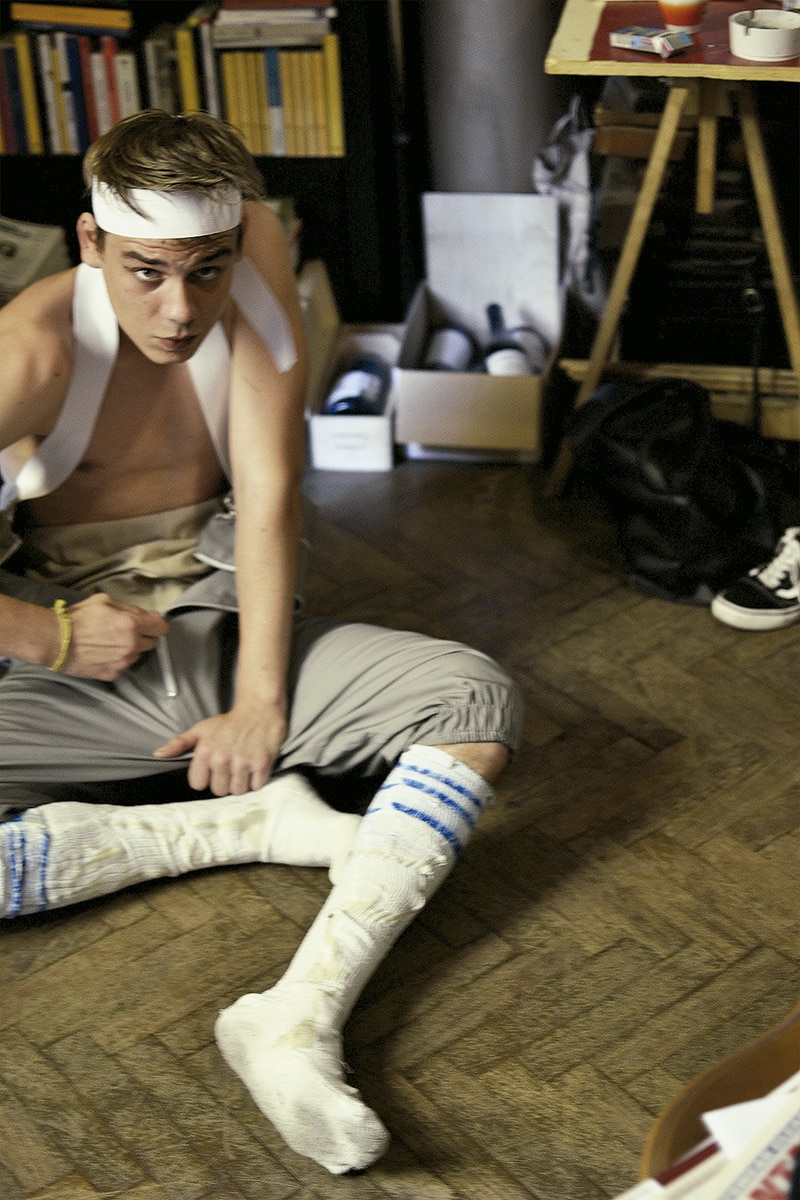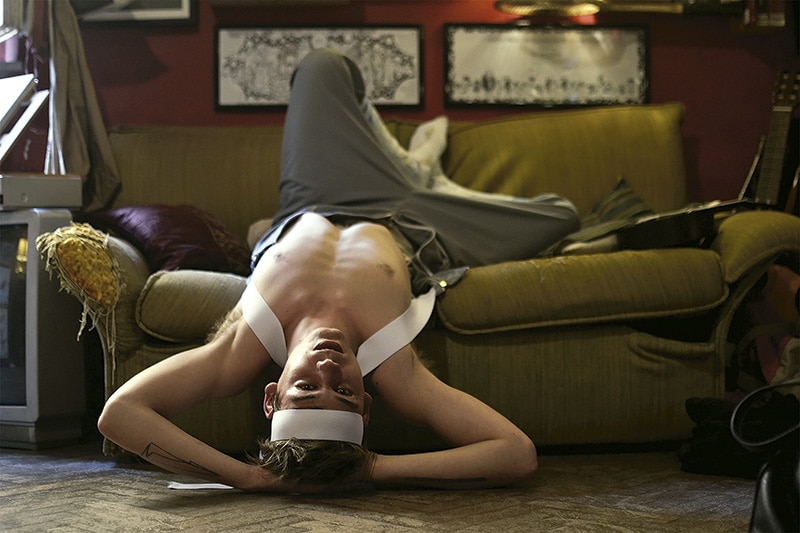 Andrea Antonelli (21) is attending his second year at the Polimoda Fashion Institute in Florence. His collection revolves around a teenager forced to grow up against his will, forced by himself to live in his bedroom not to deal with the world.
"He creates every emotional, sexual, social, and cultural experience inside his little room to protect himself".
The name of the collection " I can make you a man" reflects the spontaneous declaration of both his family and society of wanting to see the teenager grow up and get a virile behavior,culture and apparel, also correcting his posture with corrective bands. It is from this view that the designer got the idea of creating a contrast between oversize jackets and sport clothes which also illustrate the legacy of the father figure.
Photo: Marta Gasperini
Model: Daniele scattolin