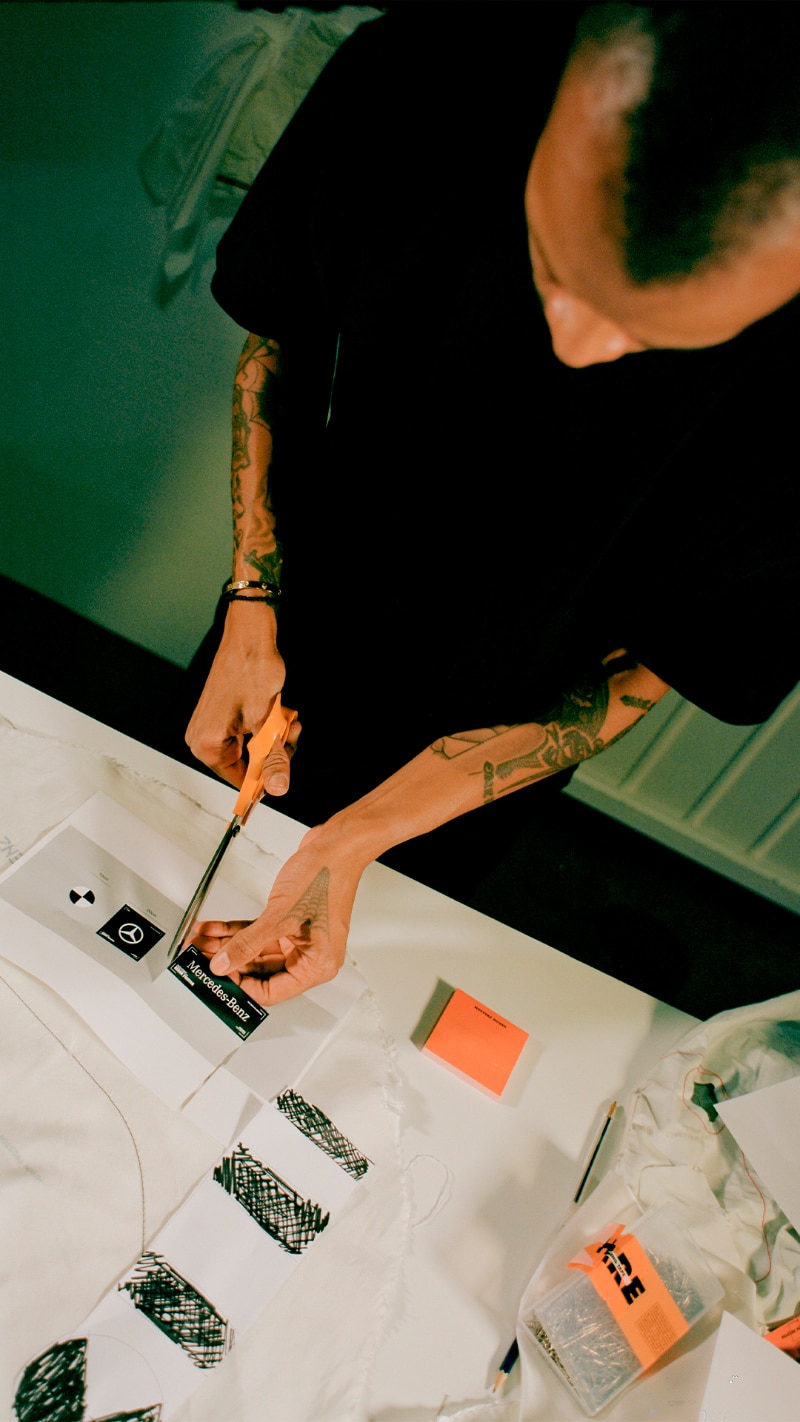 Mercedes-Benz unveiled a new concept collection, created in collaboration with US-American designer and creative director Heron Preston that pushes the boundaries of innovation and sustainability in fashion design.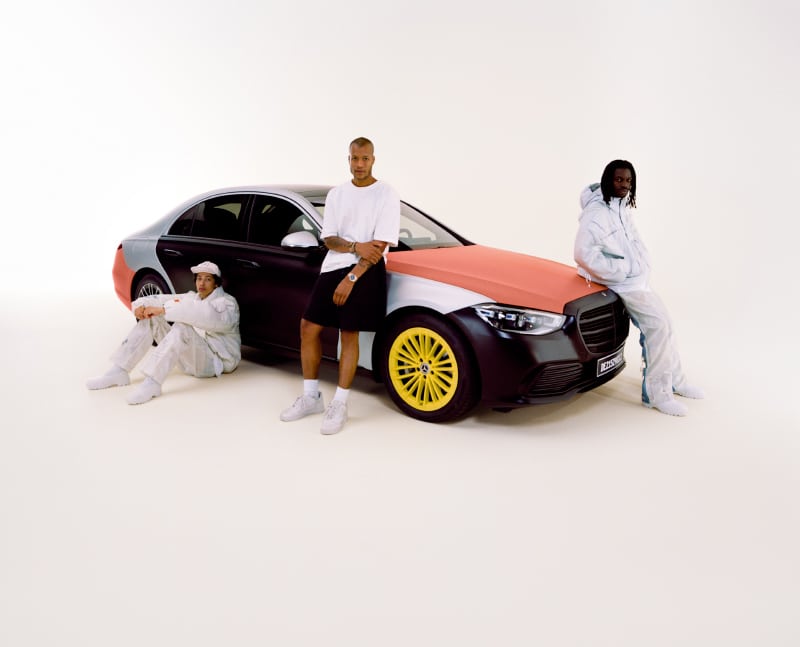 Paying homage to the patent of the airbag which celebrates its 50th anniversary – and the 40th anniversary of the life-saving feature's use in Mercedes-Benz passenger cars – the conceptual looks are made of recycled airbag materials from the brands' safety and crash test research area. In addition to the concept looks, the upcycled airbags have been turned into exclusive merchandise designed by Heron Preston, which will be available via giveaway on the global platform GOAT from September 10th.
"Mercedes-Benz and my brand share a common value of reducing our impact on the planet, and that was the starting point of the co-operation" says Heron Preston. "Upcycling and celebrating sustainability have been my earliest approaches to design, since launching my collection, and I loved lensing a celebration of the airbags anniversary in this way to create a beautiful collection from recovered materials alongside some of their most advanced fleet of fuel efficient and electric vehicles. Mercedes-Benz is an iconic brand which has such a strong hold on culture – and me being fascinated with culture and someone who shapes it – the partnership felt both exciting and natural."
The conceptual creations are brought to life in a series of powerful images and bespoke films lensed by photographer and filmmaker Thibaut Grevet, concepted by Ill Studio. Vehicles included are the new S-Class, S-Class Plug-in-Hybrid, a cutaway model, the 500 SEL (W126) and the new full-electric EQS. Take a look below: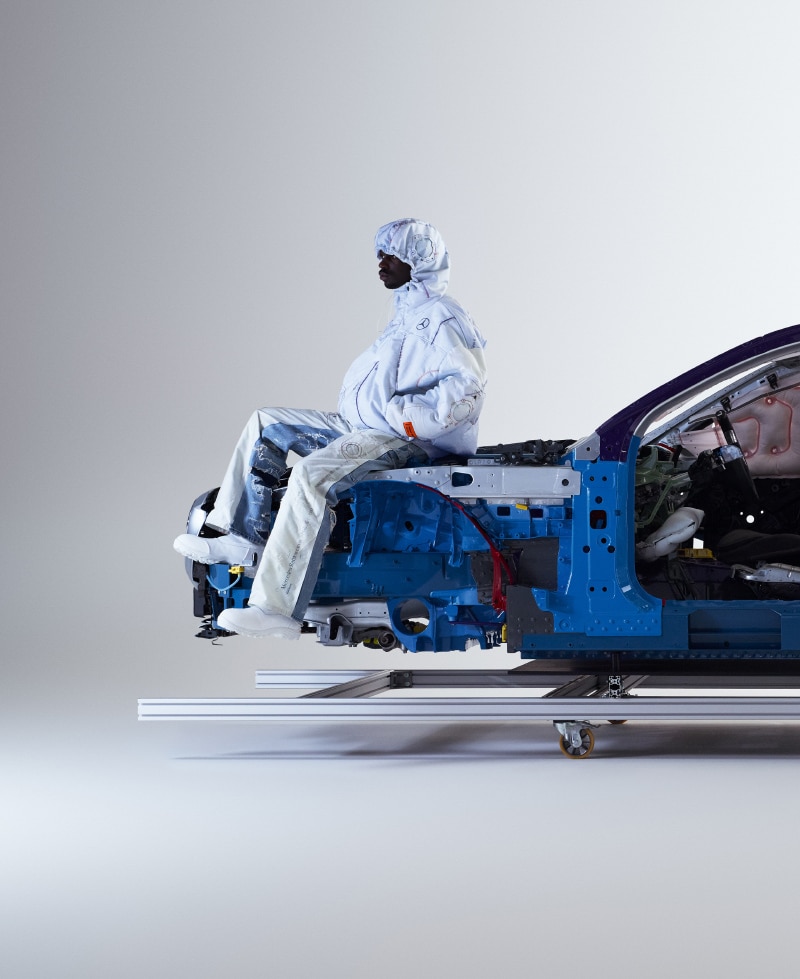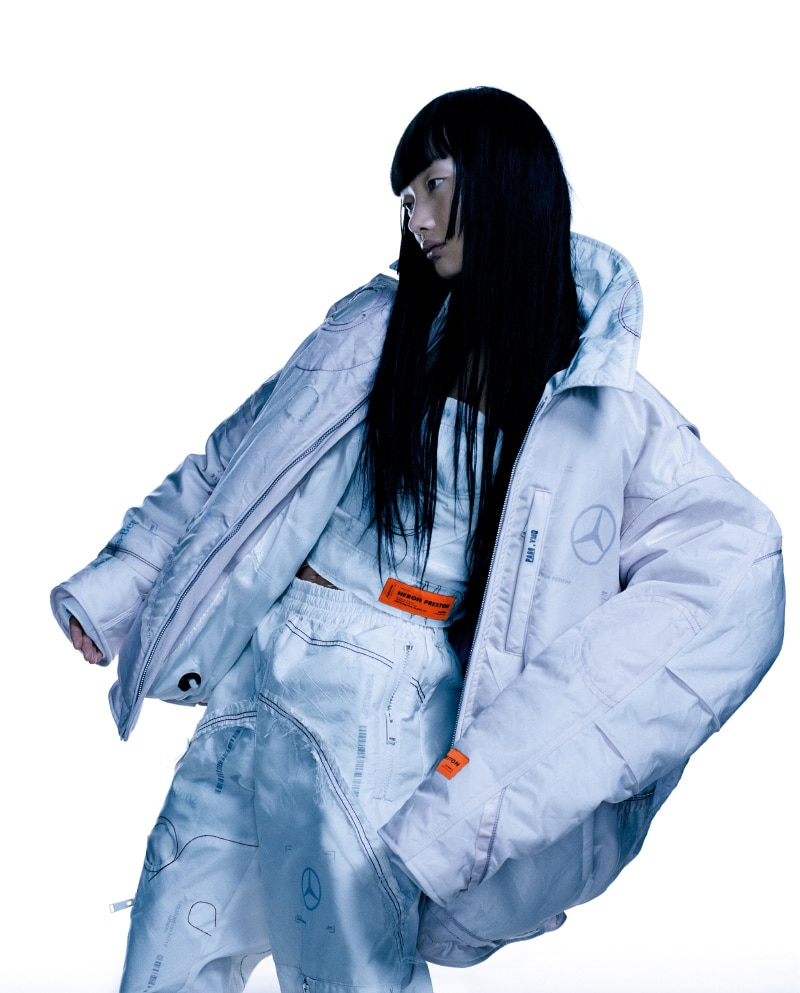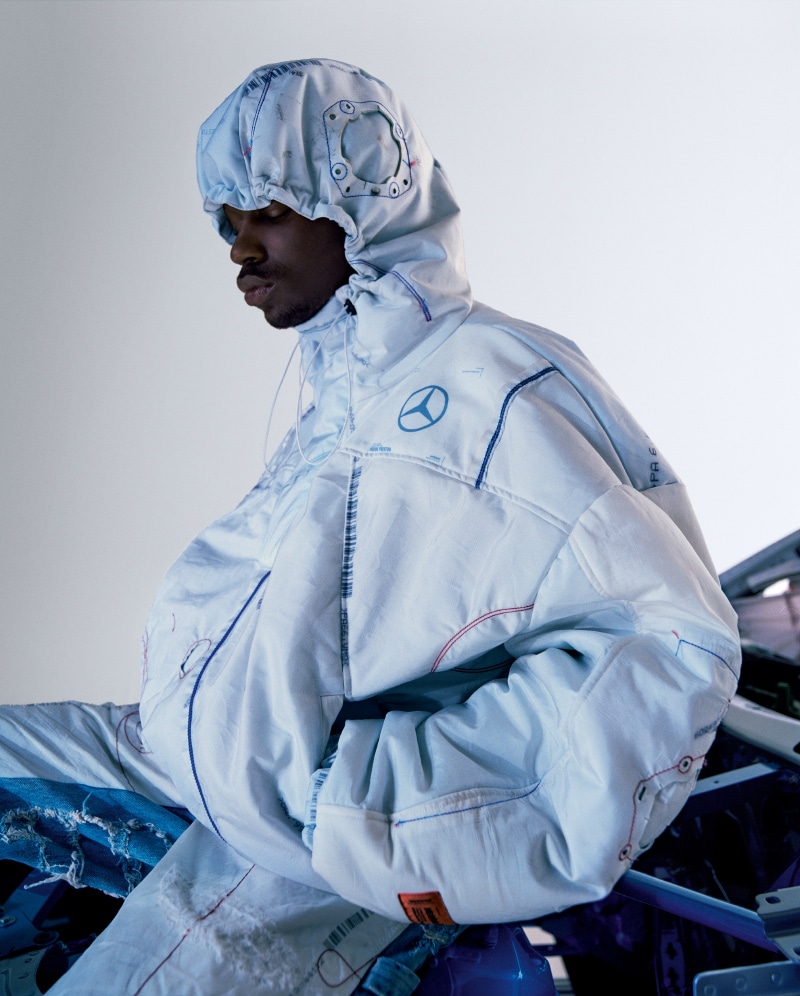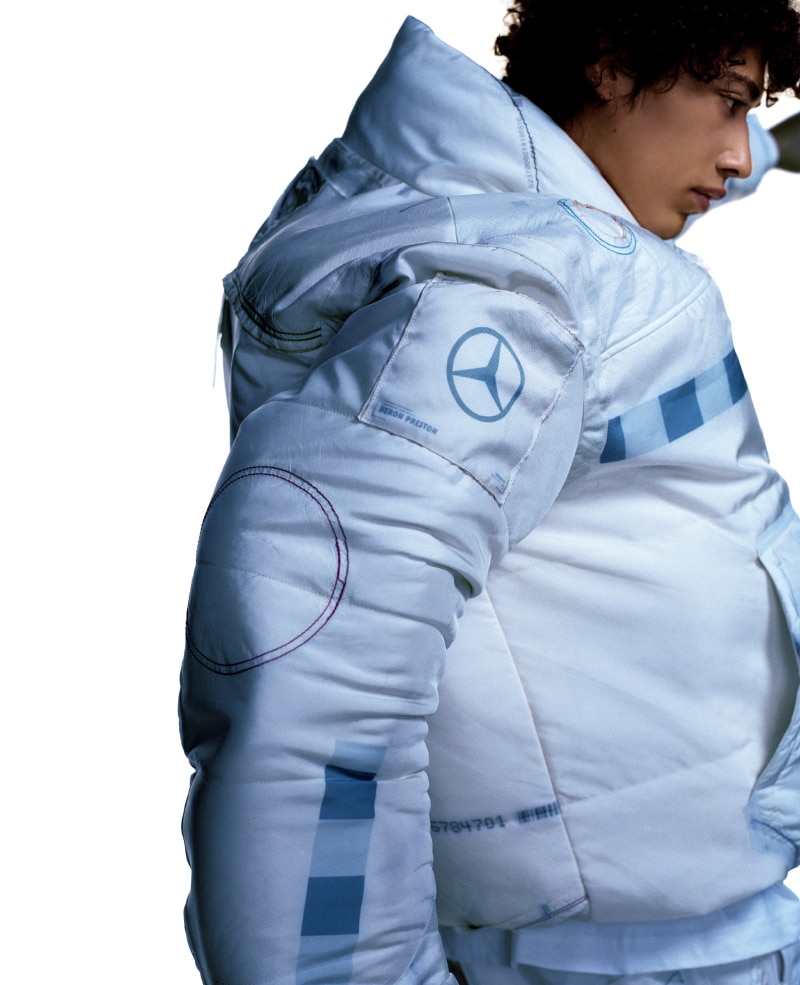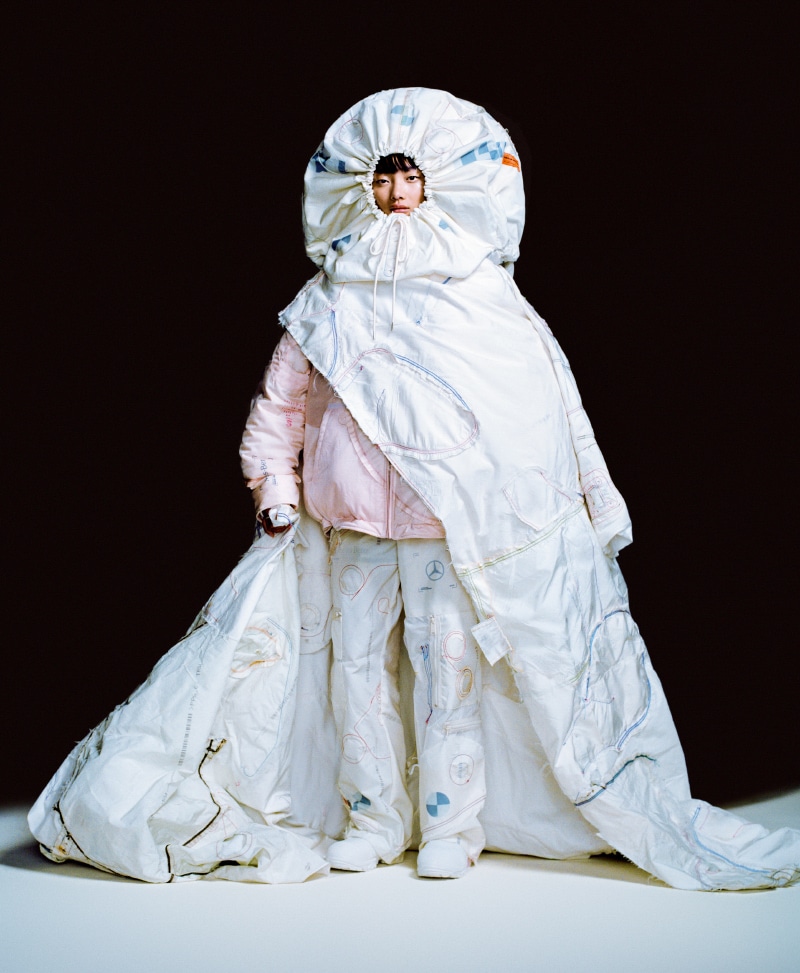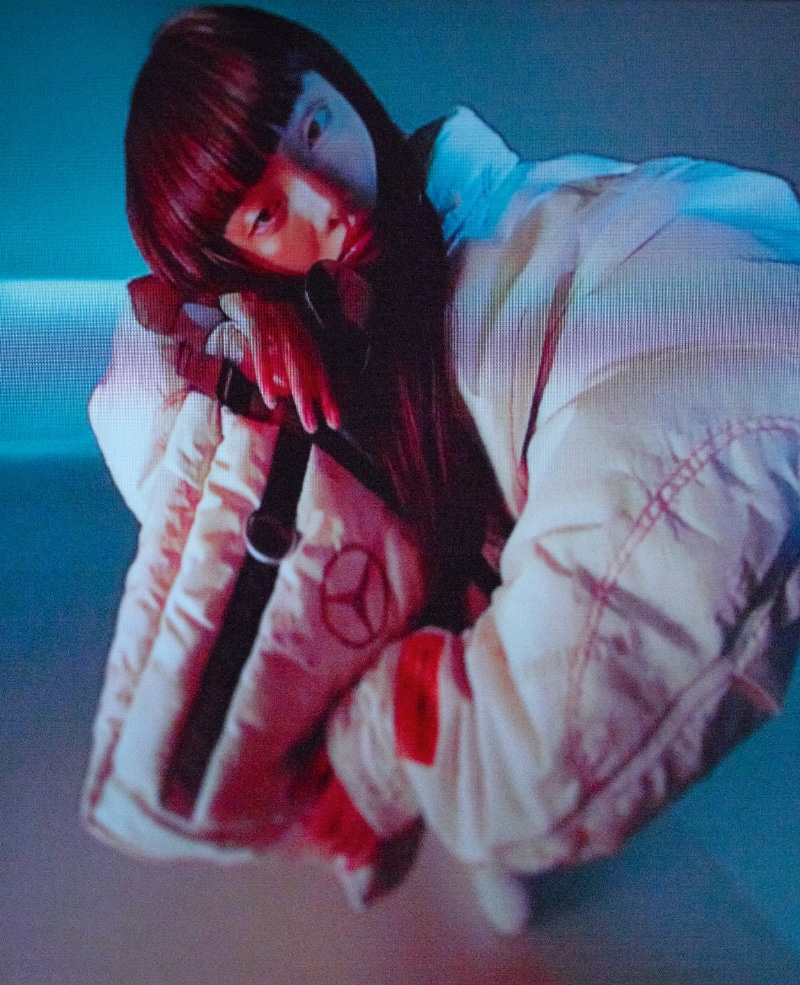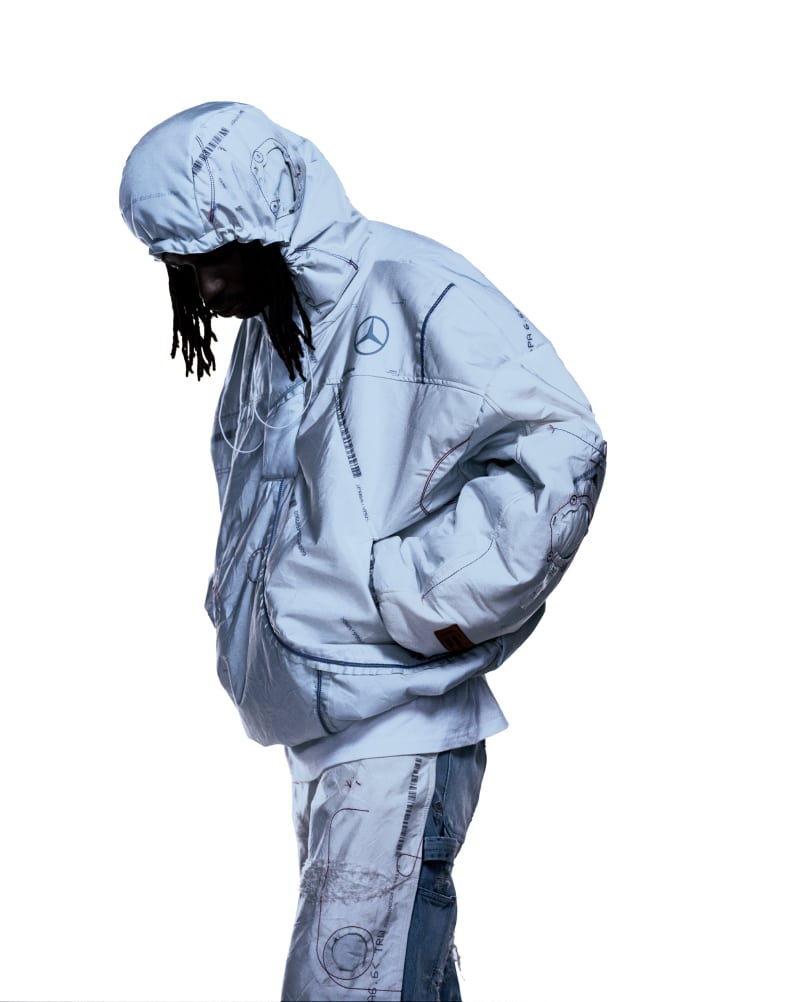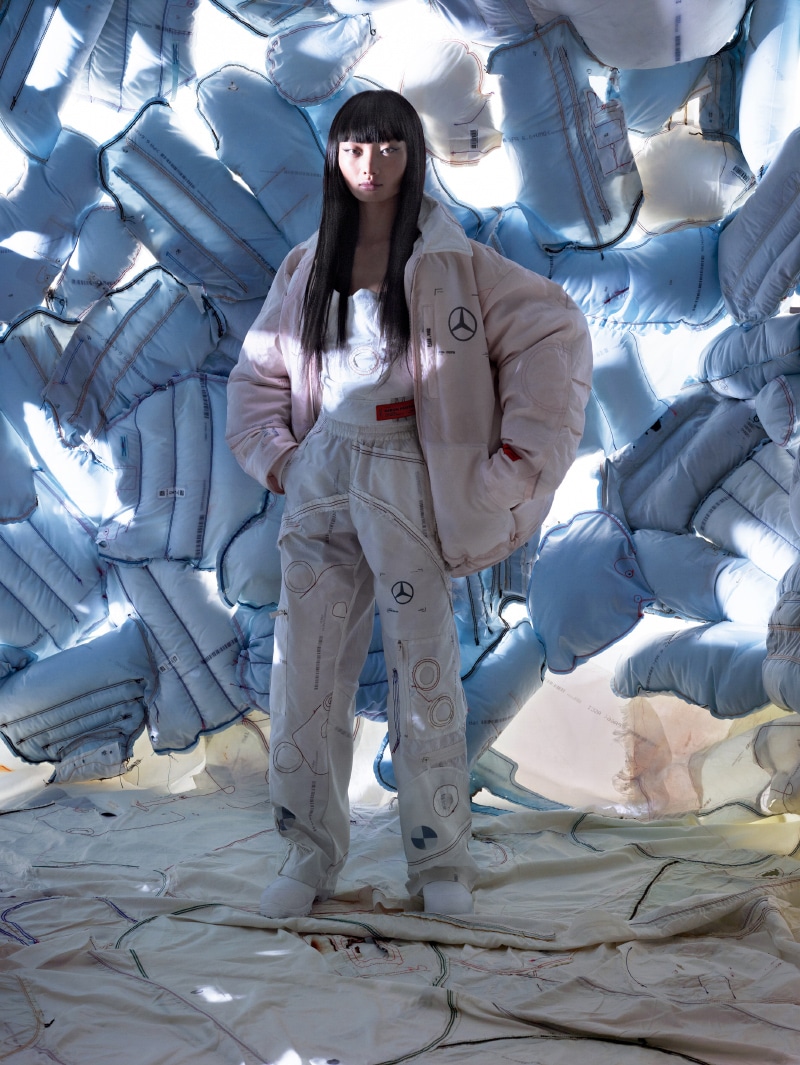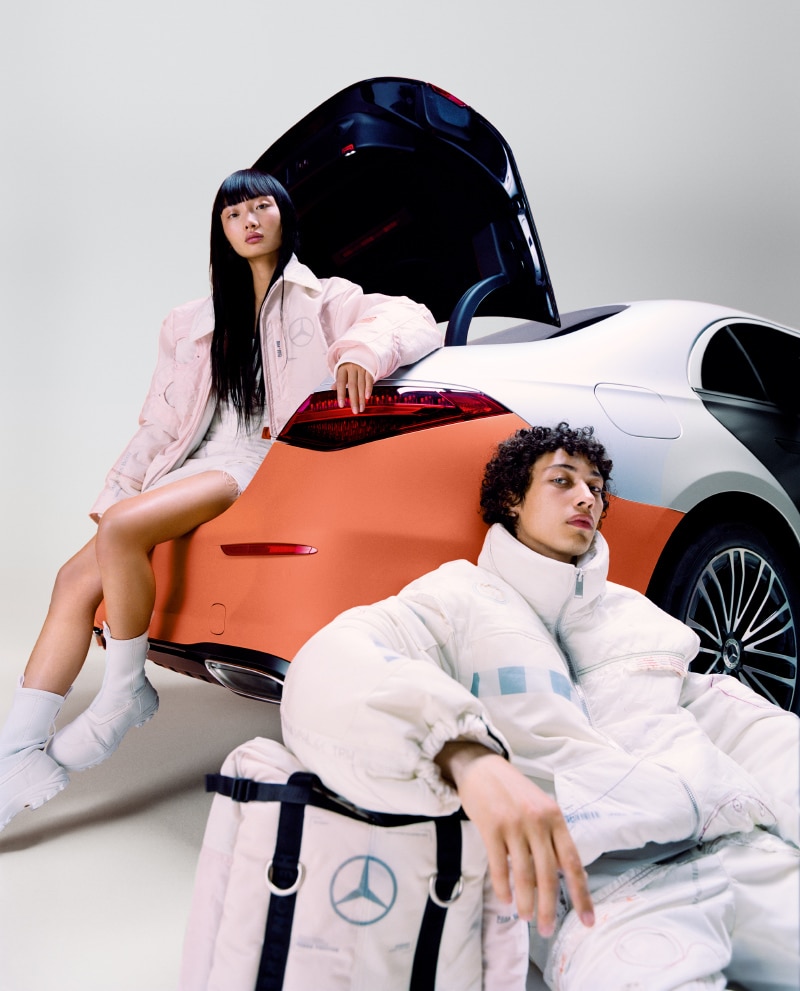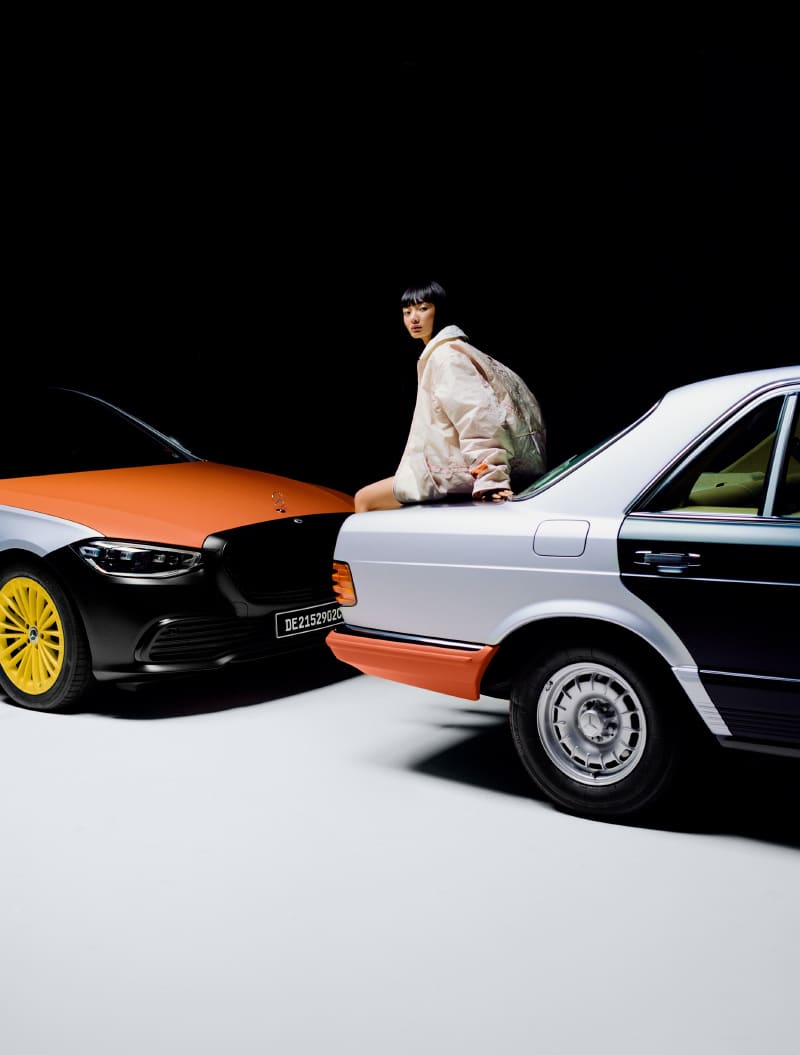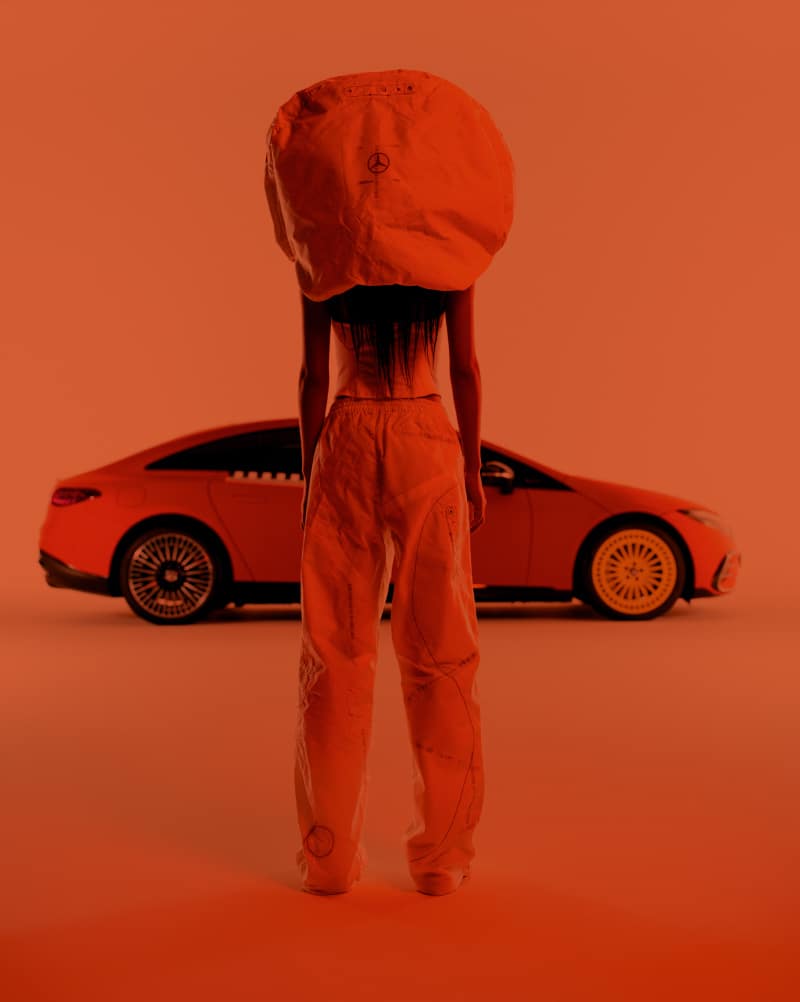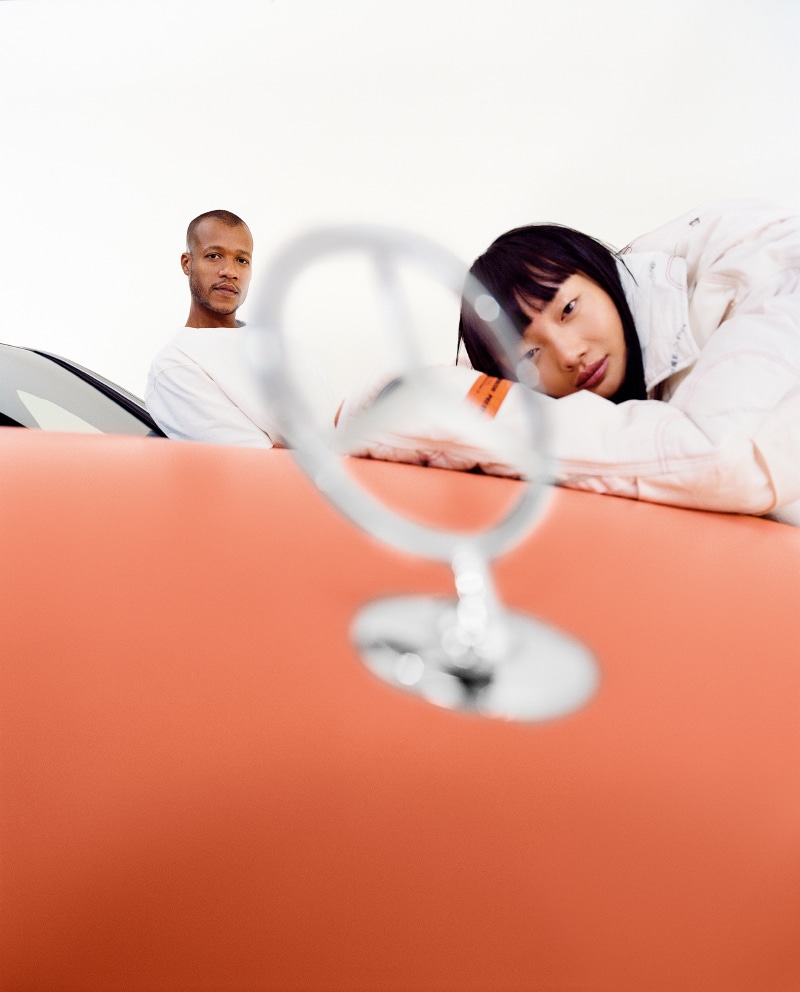 Continuing the idea of upcycling and sustainability as a major responsibility, the shoot's inflatable set will be repurposed and appear as an installation at the Mercedes-Benz Fashion Week Berlin from September 6th-8th, 2021.