"Who looks outside, dreams; who looks inside, awakes". – Carl Gustav Jung, Psychiatrist
The consideration by the famous Swiss psychiatrist and thinker well introduces the topic we are going to deal with. Last week we flew to Zurich again to follow the Mode Swiss 13th edition.
Well-known designers and young talents met to give birth to a show that aims at promoting the local excellence.
It's a domestic fashion the one they propose, a kind of fashion that goes beyond the national boundaries thanks to a certain resolution.
Directed and produced by Yannick Aellen and Nicolas Eberhart, Mode Suisse included the hotly anticipated return of After Work Studio formerly known as Wüthrichfürst, LYN Lingerie and the Berlin/Basel-based COLLECTIVE SWALLOW. Mode Suisse Sélection Officielle first-timers Rafael Kouto, Mourjjan and Julia Heuer were able to present their fashion universes. Last but not least, also the menswear designer Garnison, HEAD — Genève (Archives & Mikael Vilchez) and WEER had the opportunity to present their FW 18-19 collections.
Even this time we've selected three names, tree brand to keep our eyes on.
RAFAEL KOUTO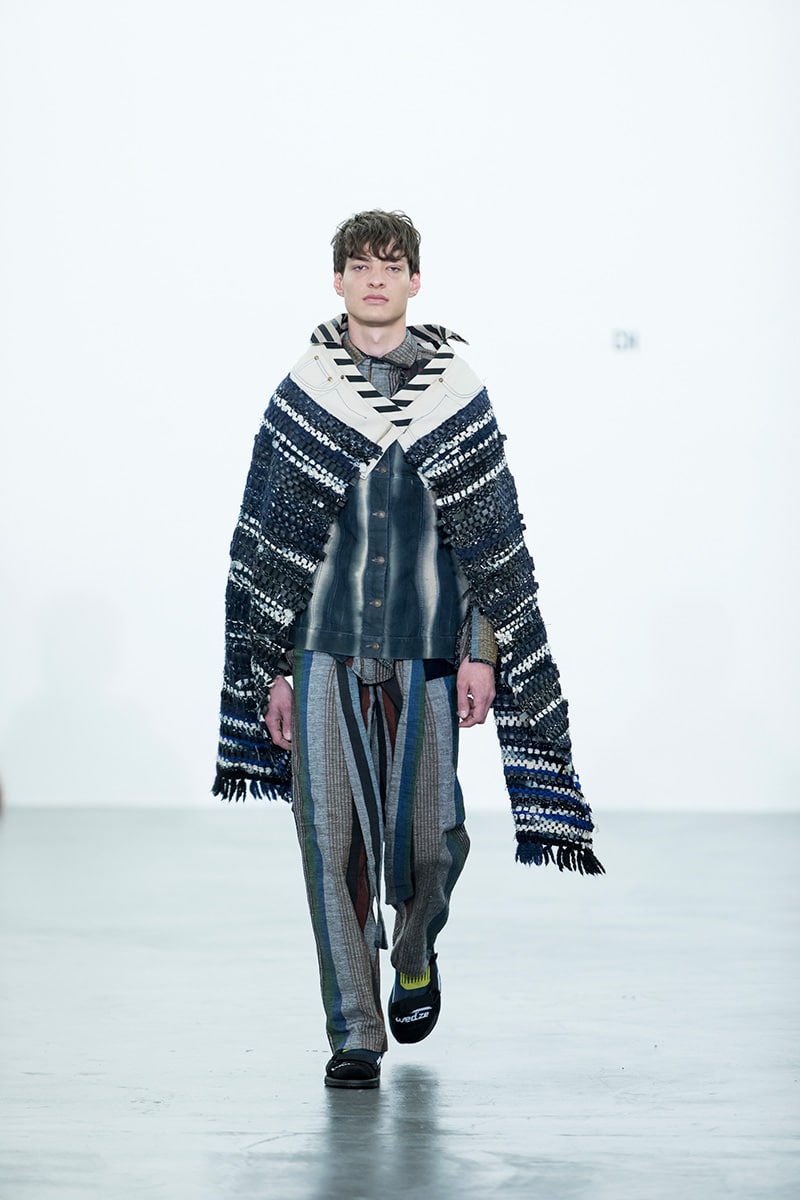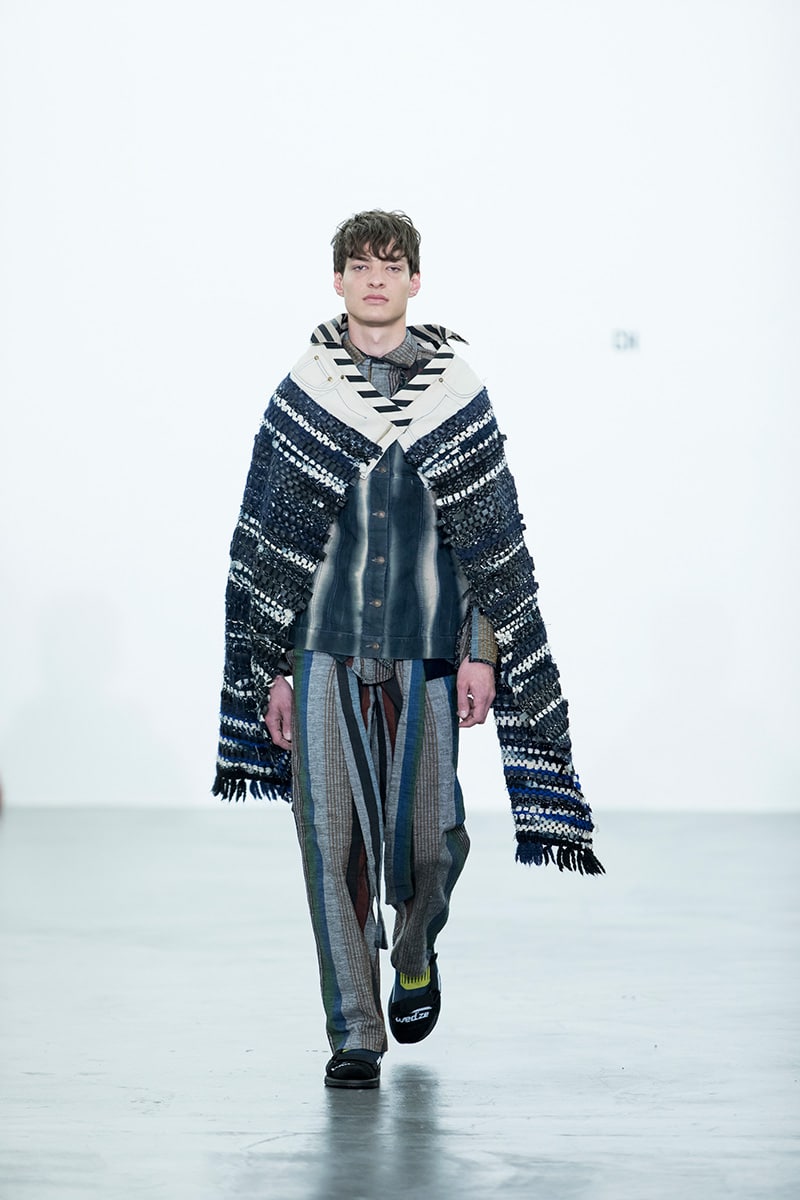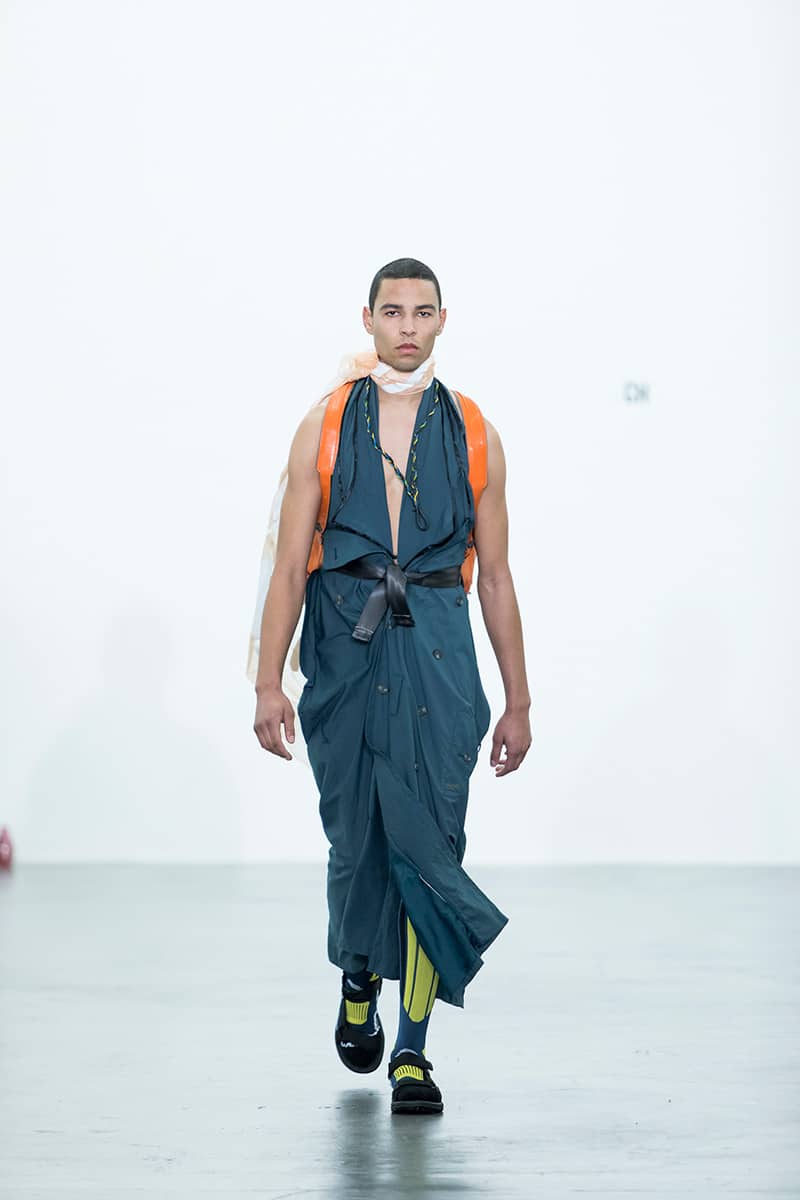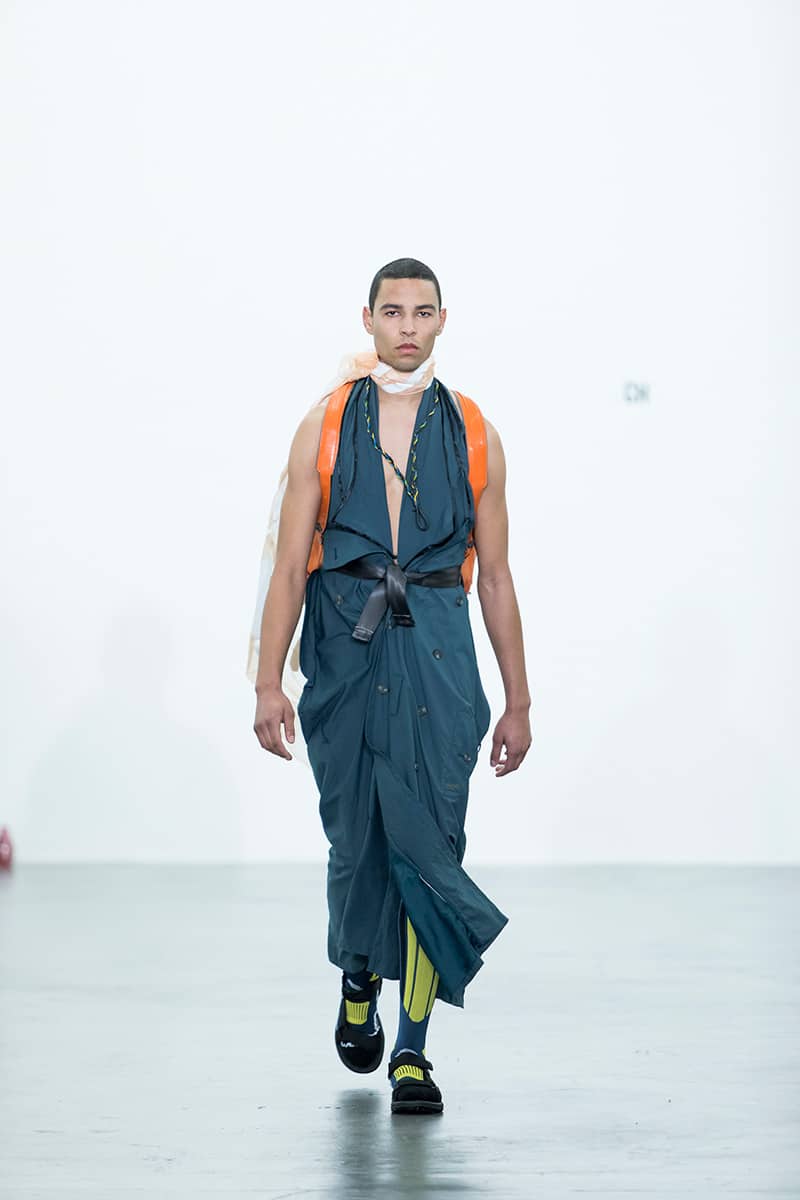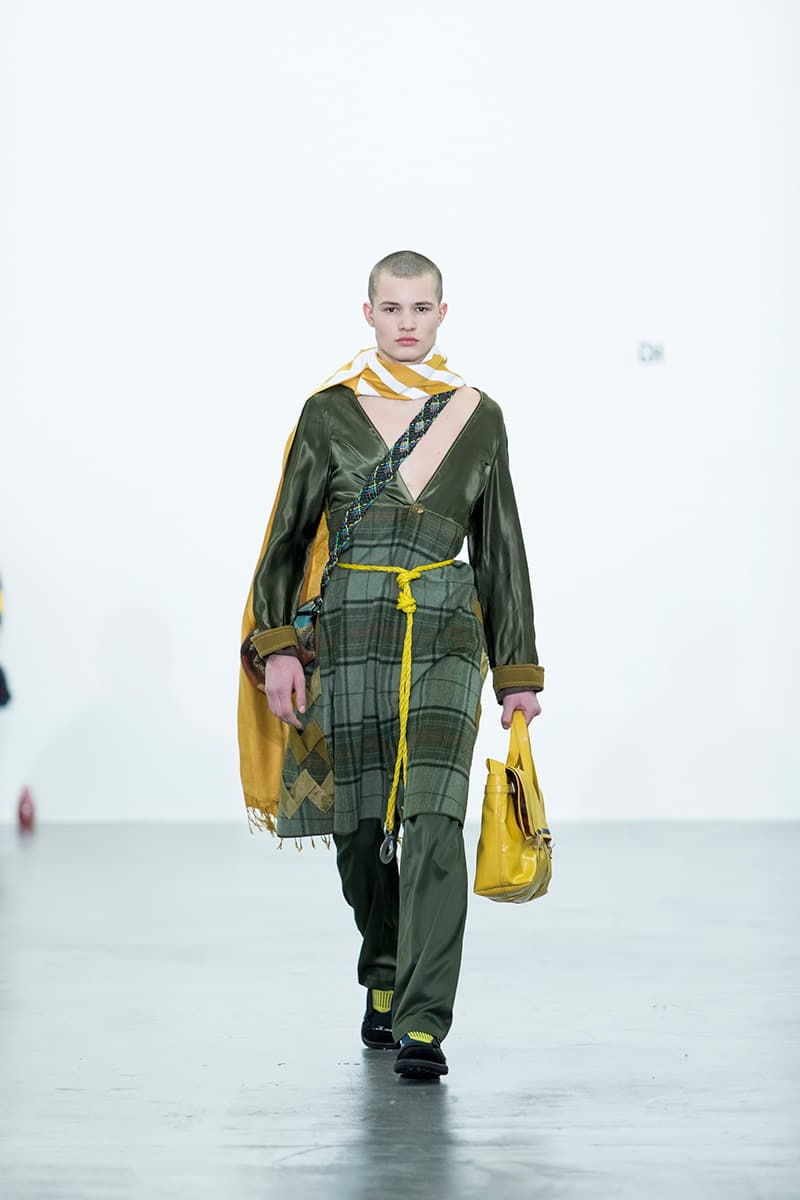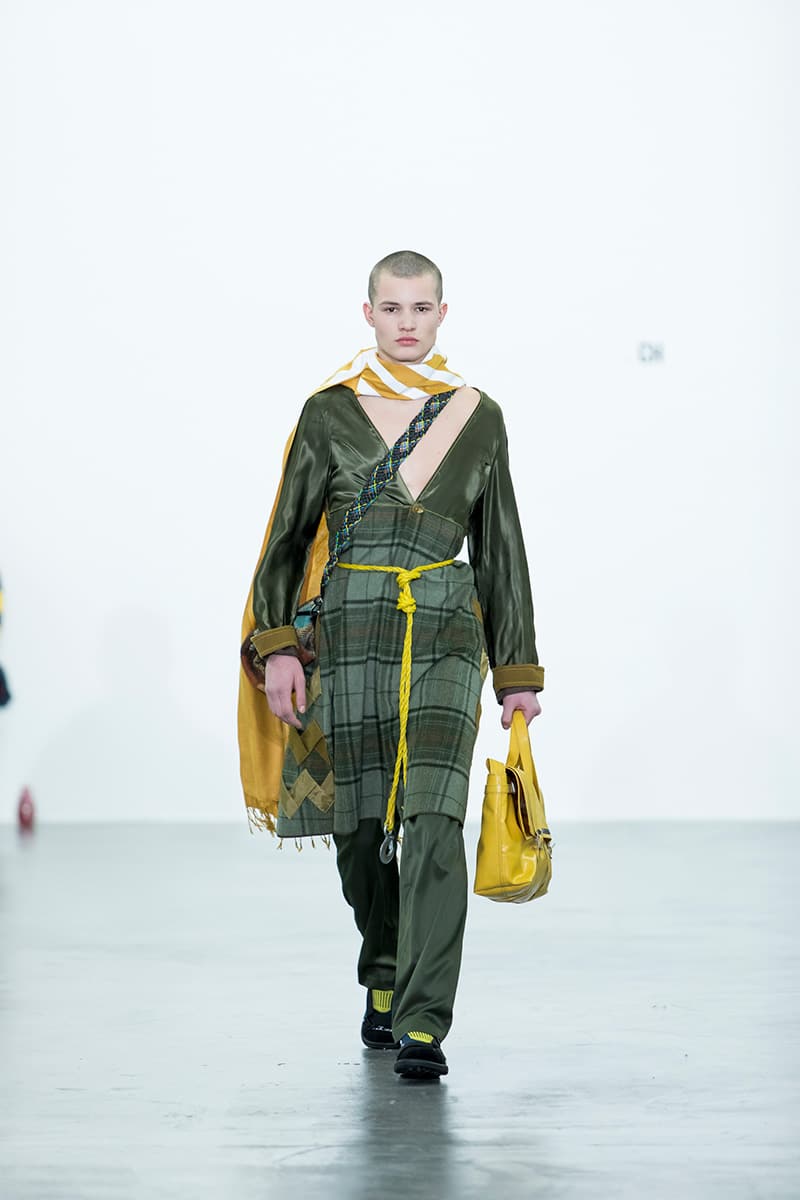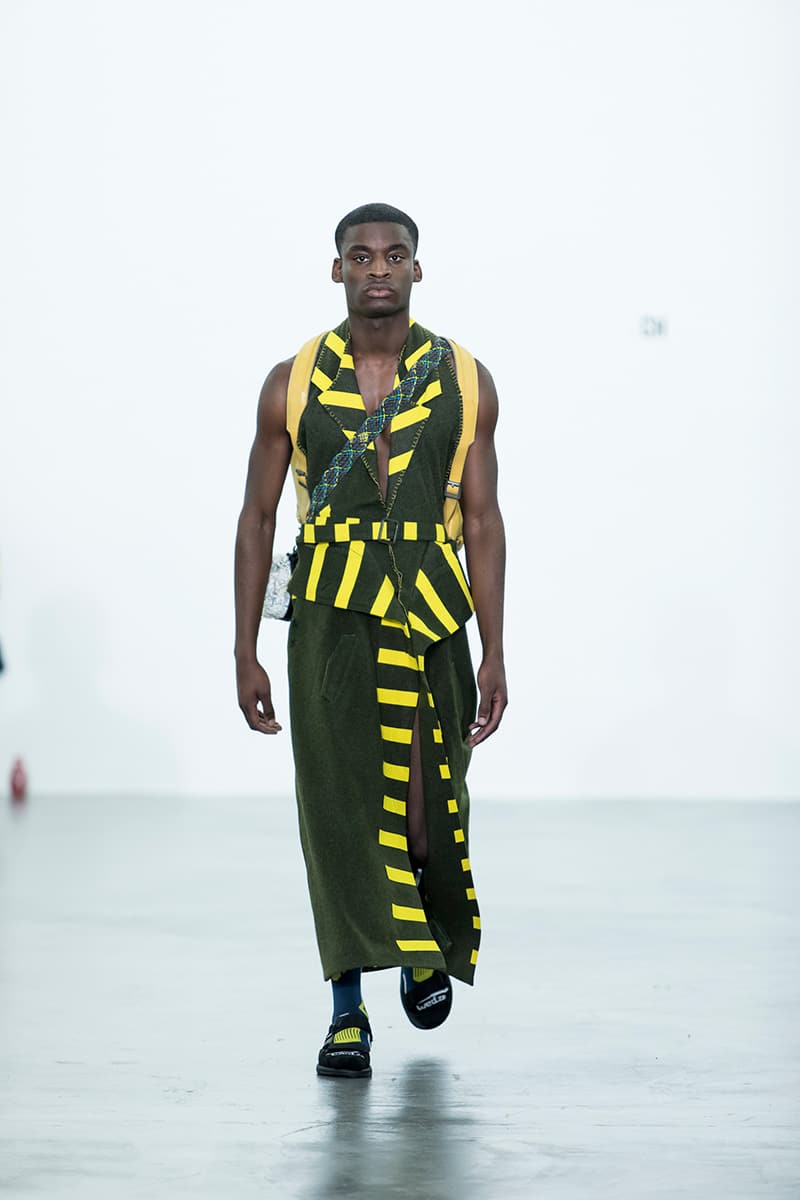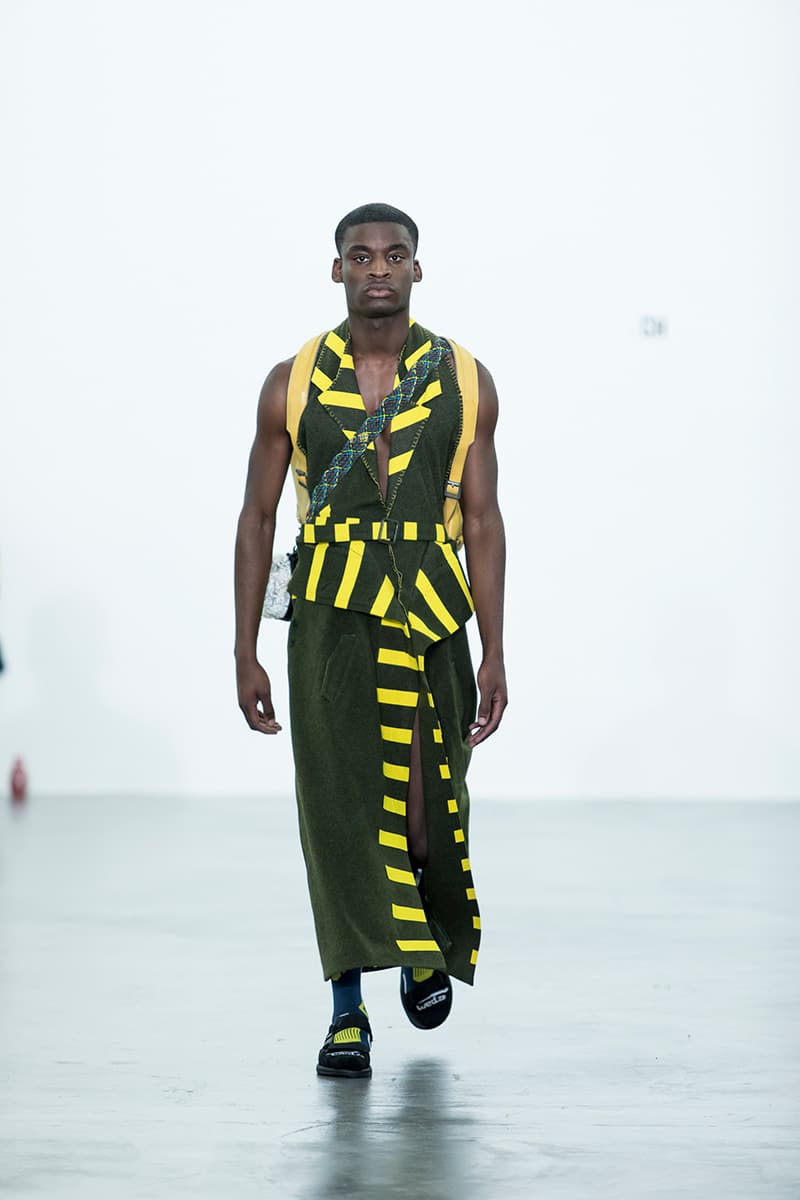 The brand RAFAEL KOUTO has a unique sustainable approach to fashion design and products. The main core is the customization and upcycling of mass-produced discarded garments into unique pieces, 100 % remade in Switzerland.
The collection ALL THE NOTHING THAT WILL REMAIN proposes a de-Westernisation of mass-produced discarded garments and textiles, upcycling them into a hybrid aesthetic between Africa and the West. A year ago, Kouto started to collaborate with the recycling centre Texaid in Switzerland, collecting waste garments, textiles, and unusual materials to be transformed into high luxury items. ALL THE NOTHING THAT WILL REMAIN focuses on sustainable and environmental design systems in the creative process, mixing upcycling with couture technics and crafts on three different main layers: prints, embroidery, and weaving.
COLLECTIVE SWALLOW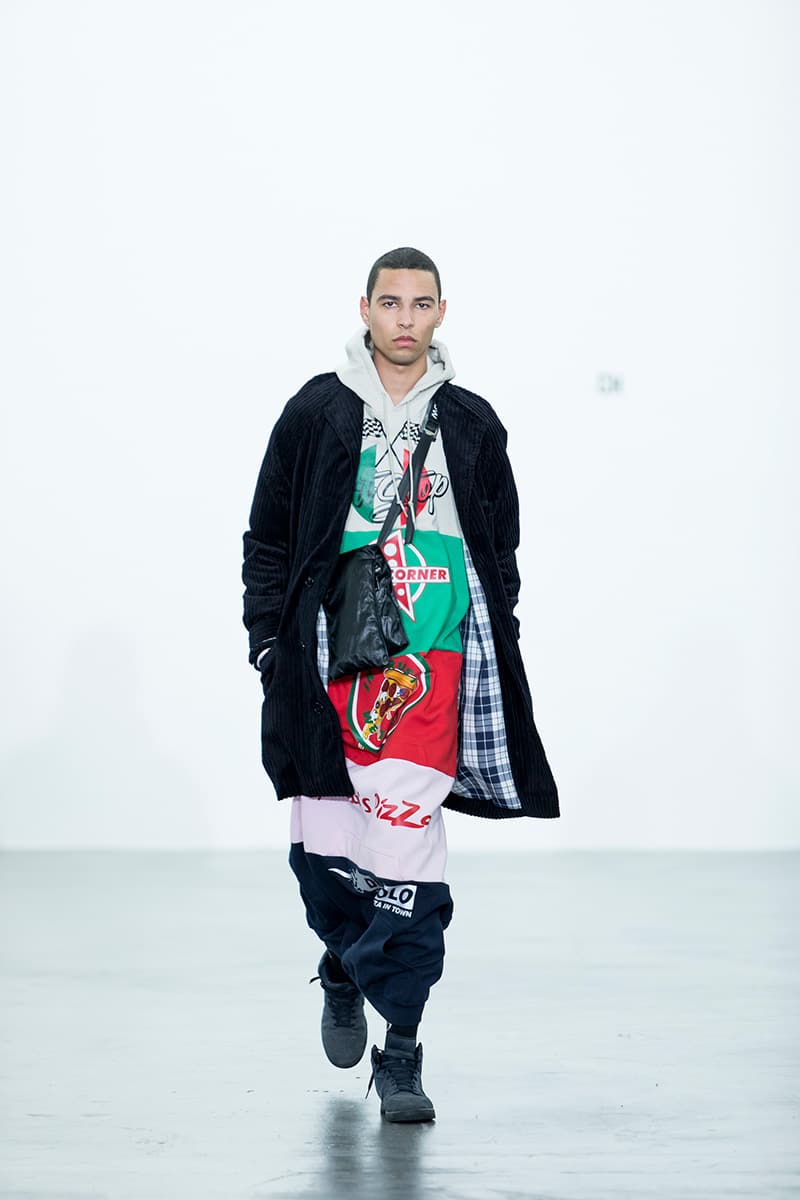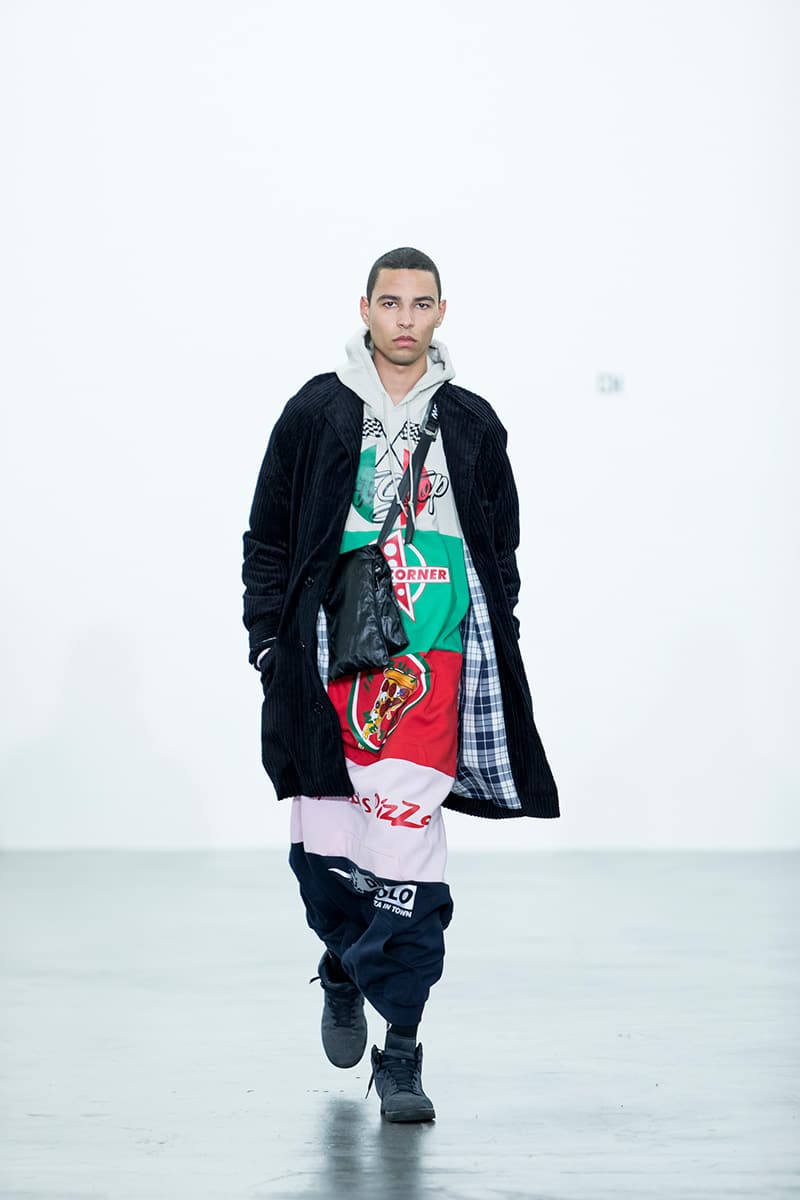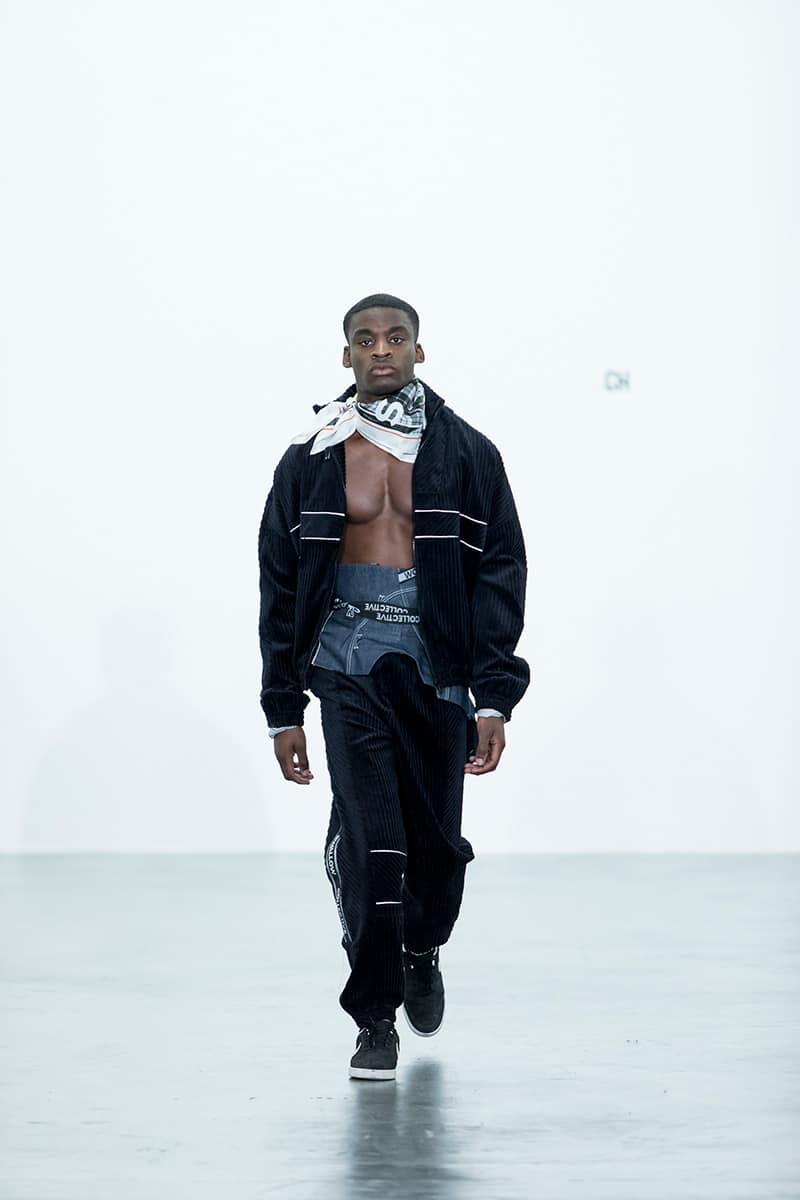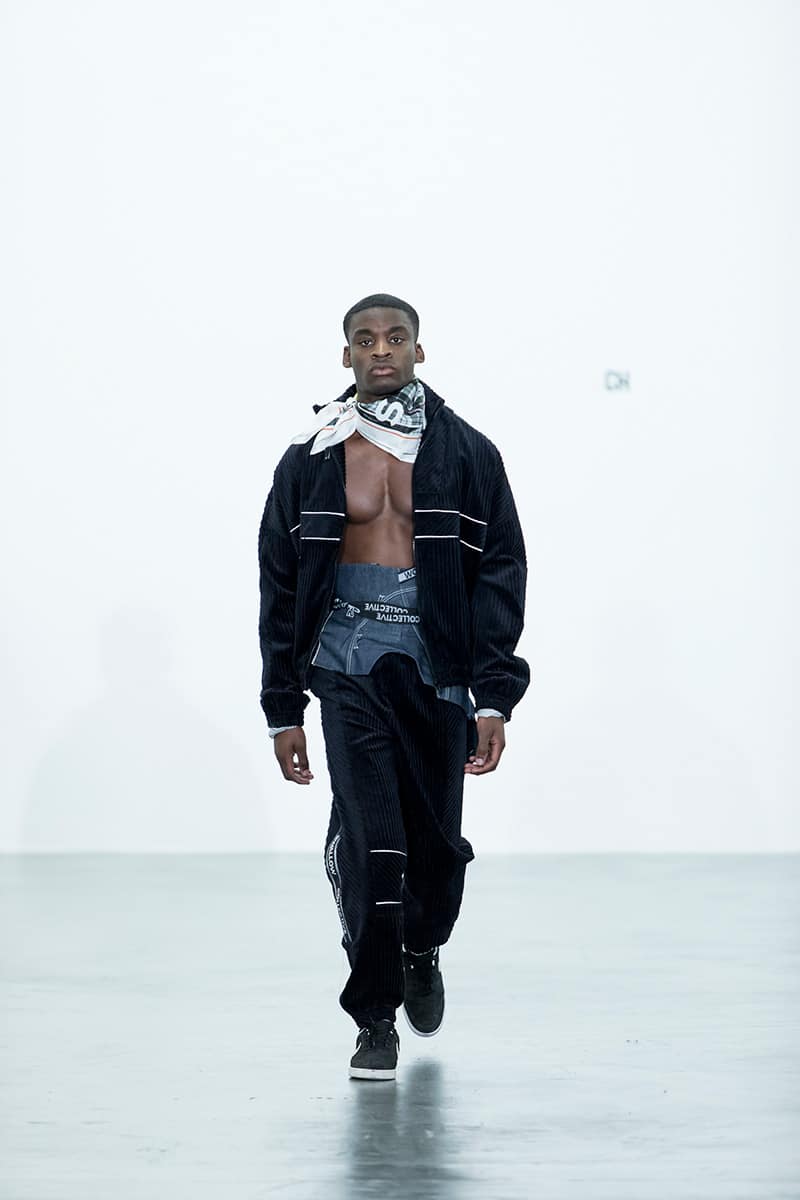 Collective Swallow is a Swiss fashion collective dedicated to gastronomic fashion, taking edibles a step forward by basing their designs on the visual and sensory experience of food.
Slice Me Nice is their third collection. It is all about pizza, the Italian classic that was long ago transformed into a multicultural fusion of an all around favourite dish. Collective Swallow distinguishes the visual and structural features of this Italian superfood and translates it into clothing. As a crisp foundation, the perfect crunchy yet moist dough creates the base of a solid pizza. Then a choice needs to be made; the decision of toppings of which there are limitless possibilities. Visually, it's a patchwork optic; a mix of colours and structures, an inspiring feast for the eyes and a treat for the appetite. Pizza embodies the simplicity of a take out meal as well as a romantic indulgence of a holiday memory.
GARNISON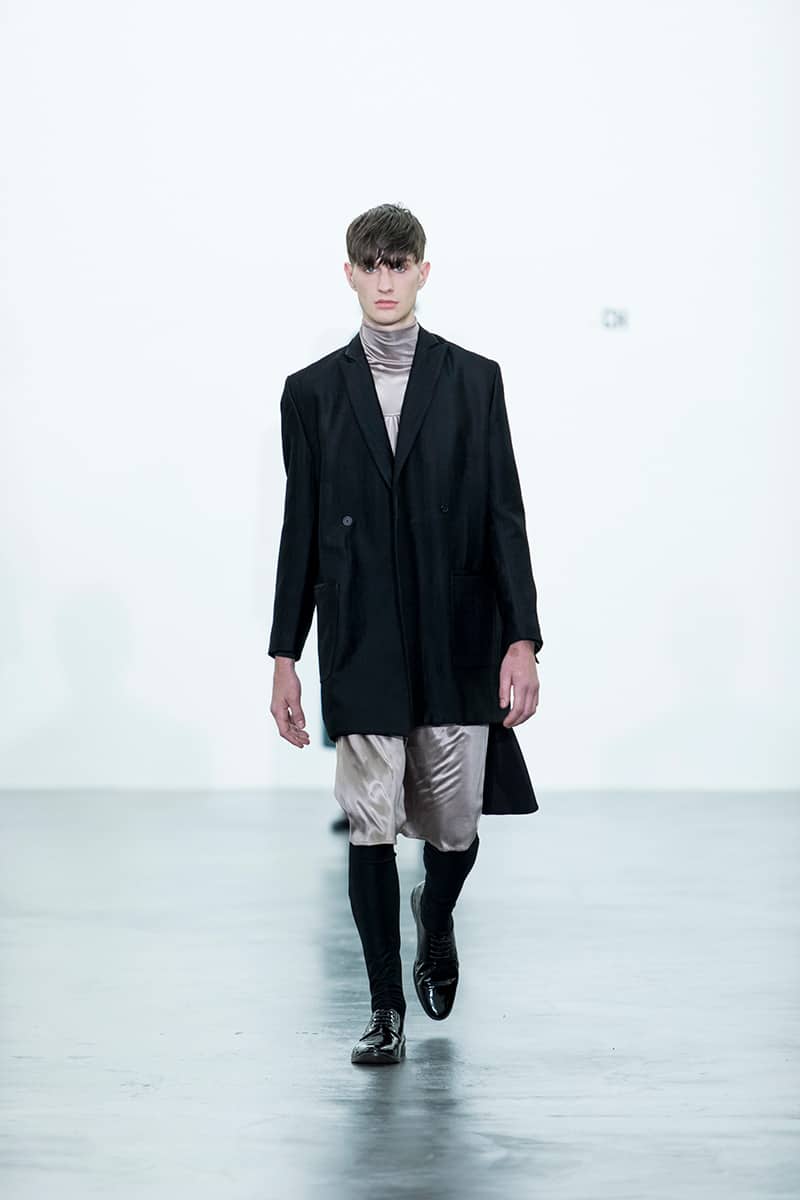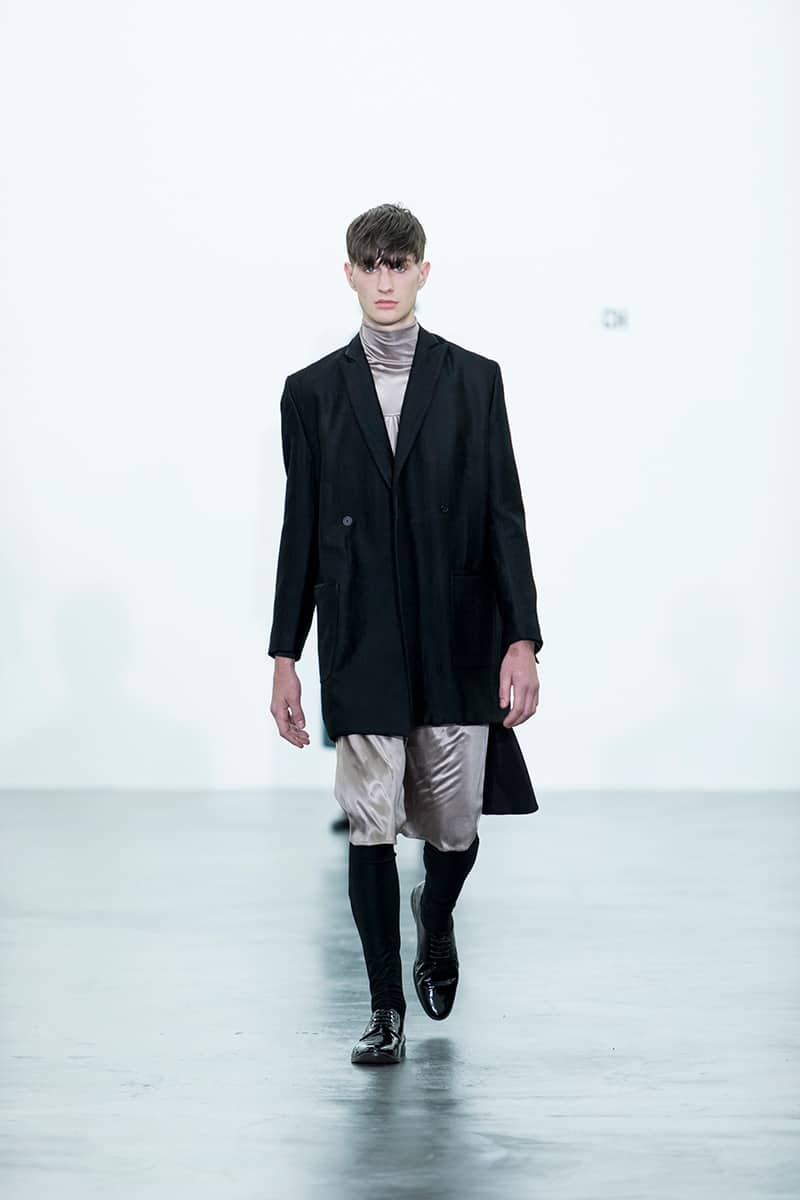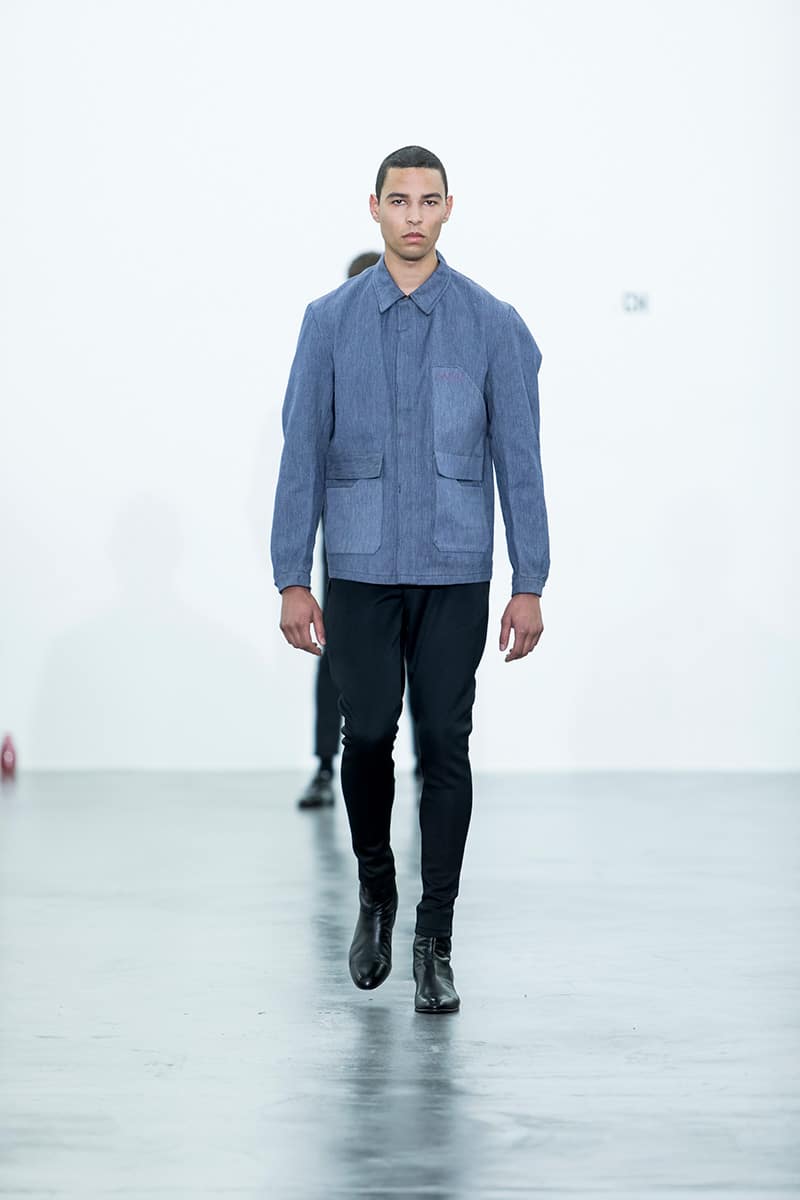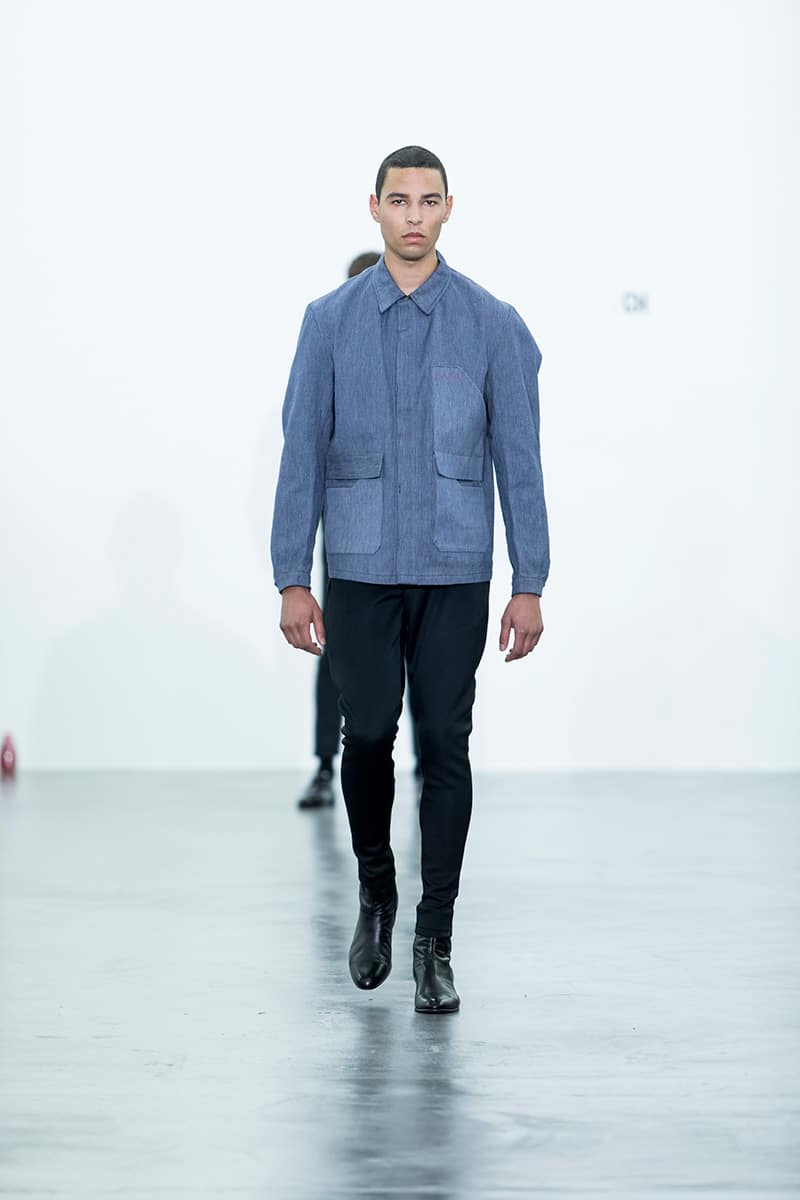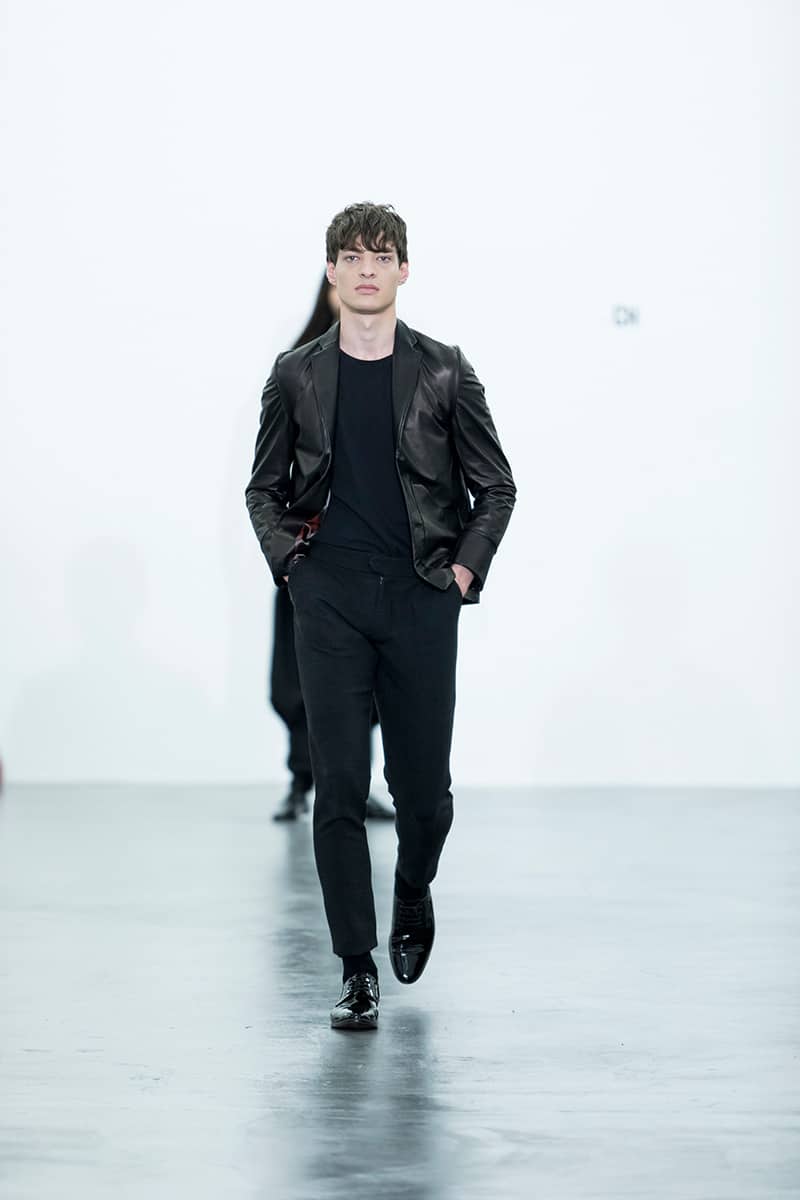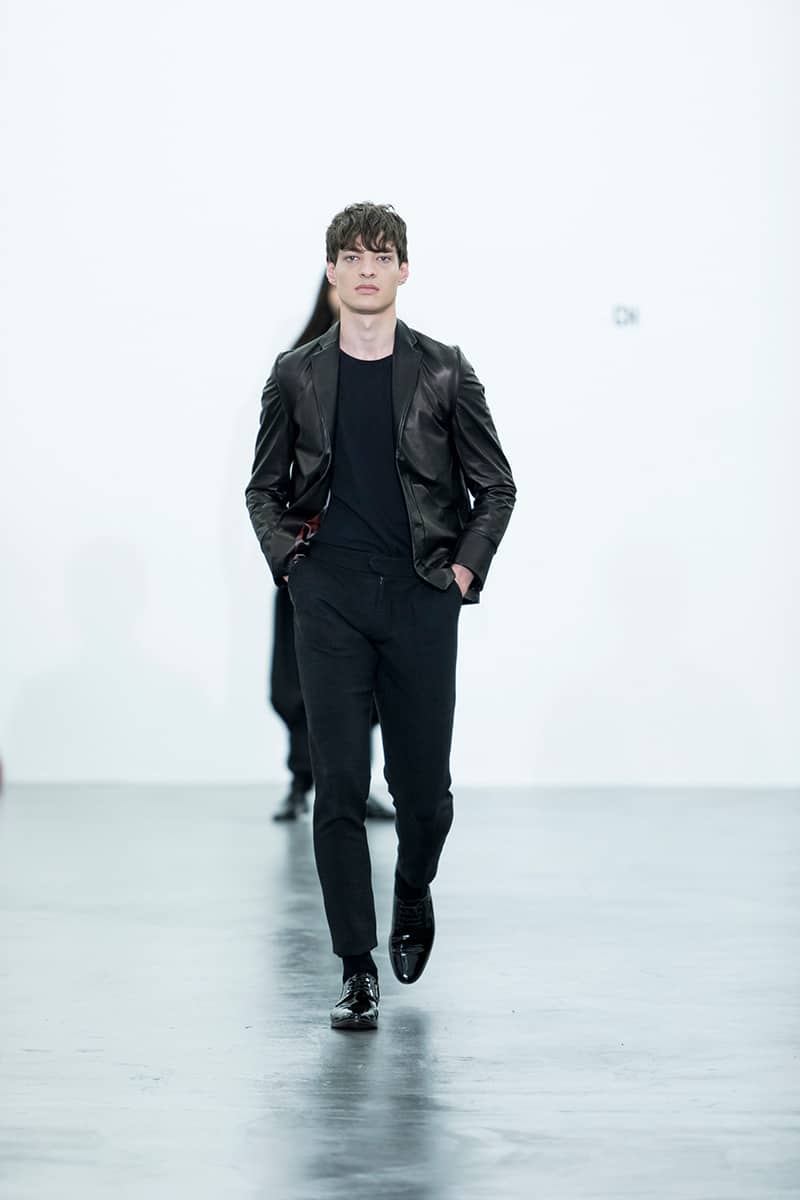 GARNISON is a high-end prêt-à-porter brand for men that transcends the three-piece suit. At the heart of its collections, the work of the line emphasises the nobleness of a sophisticated body and re-examines the uniformity of the contemporary suit.
In FW18-19 collection, through the mastering of the tailor's classical techniques, Luka Mauer worked on the cut so as to achieve news lines and integrate innovative materials. His research on the man's suit defines the outline of a new type of elegance, based on two basic features: masculinity and eroticism. Designer's approach emphasizes and highlights areas of the male body whose sophistication has been forgotten over the years. With GARNISON he proposes avant-garde tailoring for modern heroes.