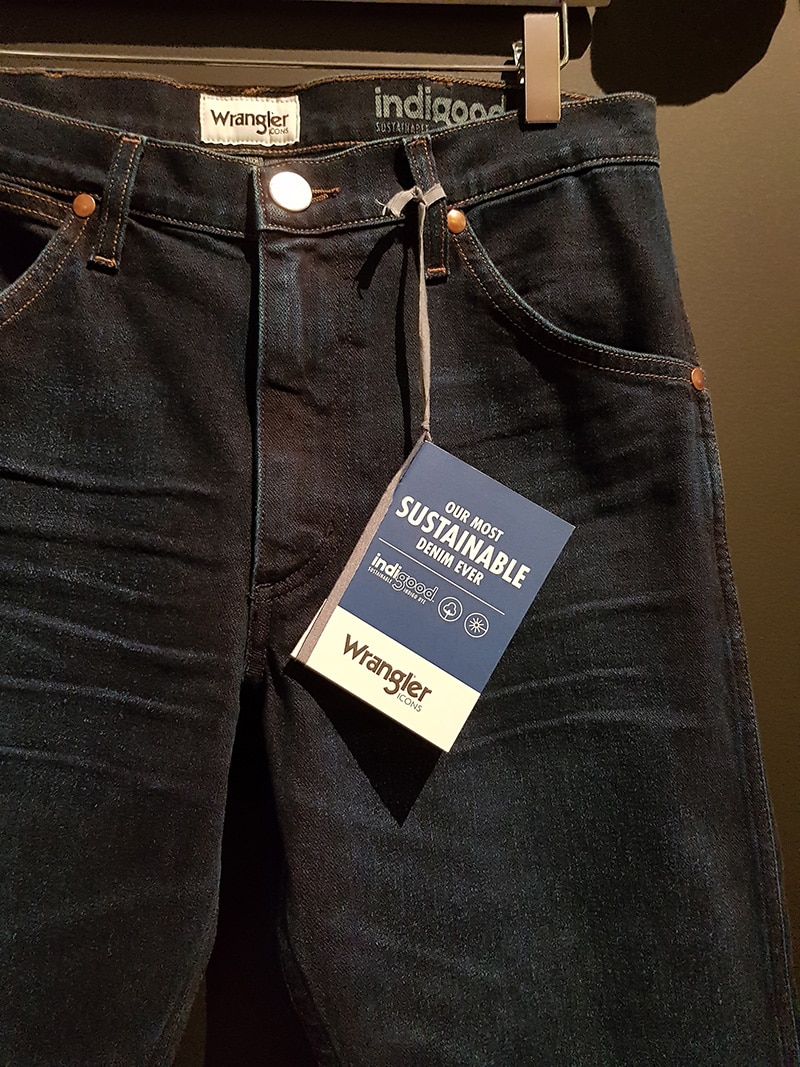 You may not know it, but the manufacture of denim is one of the most polluting processes that exist within the fashion industry. Aware of this serious environmental problem that consumers of Denim often overlook, the famous American fashion brand Wrangler takes us to an area of the interior of Valencia, Spain, to present us the news about its "Icons" collection. The first collection that the brand has created combining recycled yarn and its revolutionary "Indigood" technology. A new dyeing process using foam that manages to reduce practically 100% of water during the dyeing process, thus achieving a clean dyeing process that does not generate any kind of waste for the environment. We interview Roian Atwood, Director of Sustainability at Wrangler, to ask him how Wrangler has managed to implement this technology, that the brand has developed with Hilaturas Ferre and Tejidos Royo, its partners in the area.
Tell us Roian, exactly, what is your position and what does it consist your job for Wrangler?
I'm the Senior Director of Sustainability at Wrangler, and lead to the Global Sustainable Business. A working group that works to make improvements across our business, from projects deep in the supply chain to new innovative materials and products. But probably the most important is that I'm working to tell meaningful stories to consumers about the important work that we are doing, and the urgency with which Wrangler wants to act with to fulfill our purpose and make the world a better place.
I have heard you come from a family closely linked to the agrarian world, especially to the apple fields. Do you think growing up in that environment has increased your interest in everything related to nature and sustainability?
Growing up in a rural, agricultural place really inspired my passion for the environment and sustainability. Learning at a young age to care for plants and animals in geography with incredible natural beauty was foundational for wanting to be in the career of conservation, social impact, and sustainability.
And what attracted you to a fashion company like Wrangler?
The history and heritage of Wrangler is really what sets it apart as a clothing brand. I truly enjoy working for a brand that has been around for so long and worn be people that I admire, Martin Luther King Jr, Dale Earnhardt Jr., Mick Jagger… it's a brand with so much diverse history. So much grit, and managed to sit authentic in history.
You are the responsible to put in contact Wrangler with the Spanish companies Hilaturas Ferre and Tejidos Royo, true? What aroused your interest in working together?
I have first introduced to Hilaturas Ferre a few years ago because of their commitment to build products for a circular economy. Ferre introduced me to Tejidos Royo and I was in love. These might be small, family companies from the south of Spain, but they have made major accomplishments in sustainability. I respect them greatly and consider them to be radical collaborators in innovation, creativity, and ingenuity.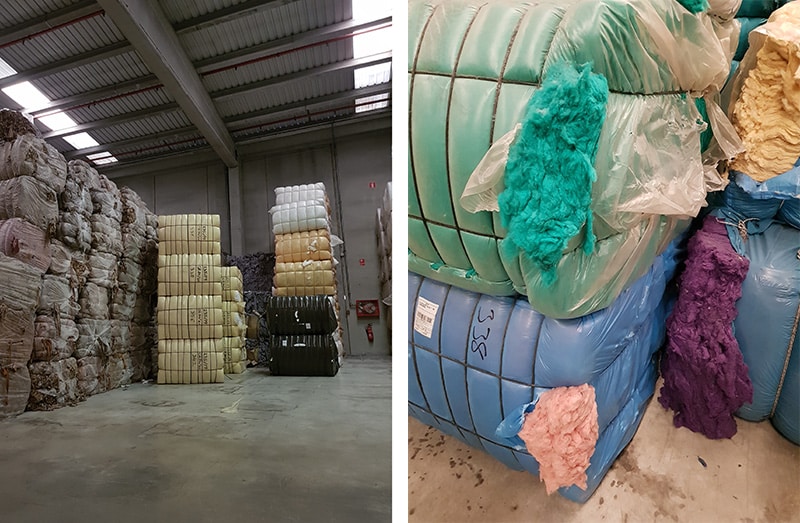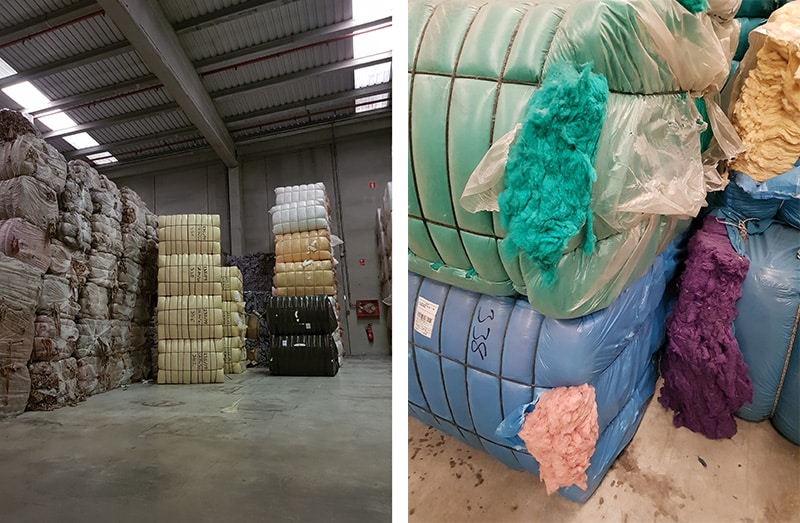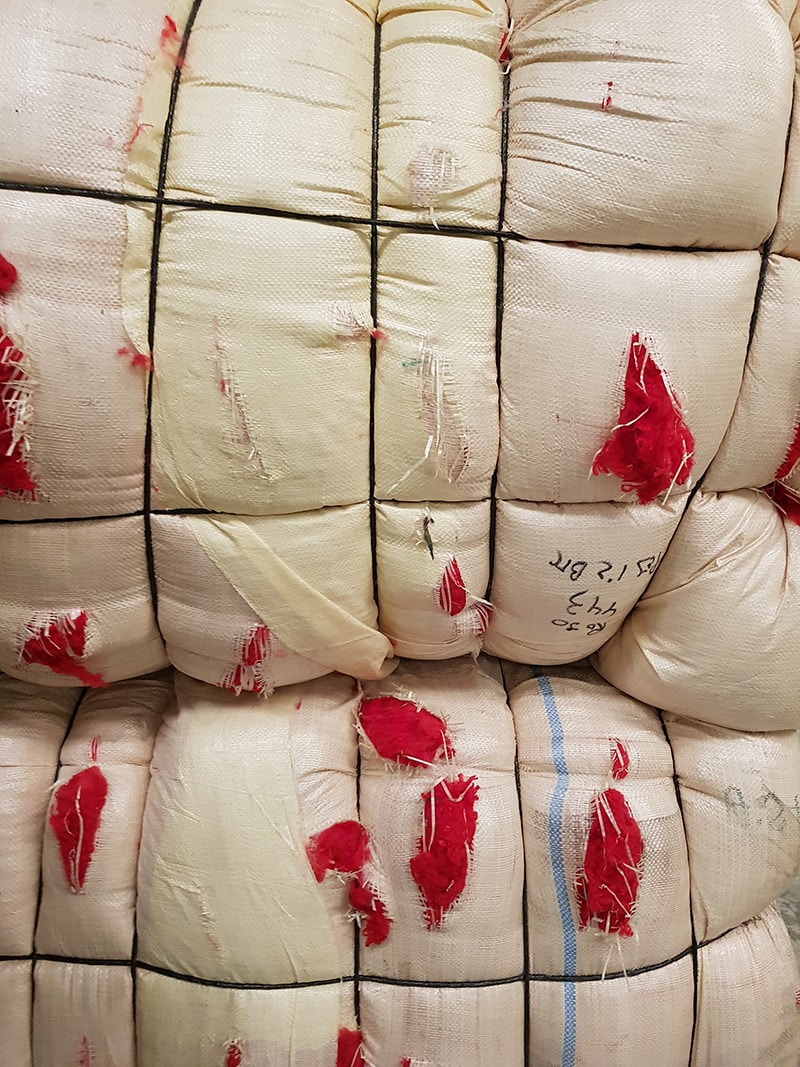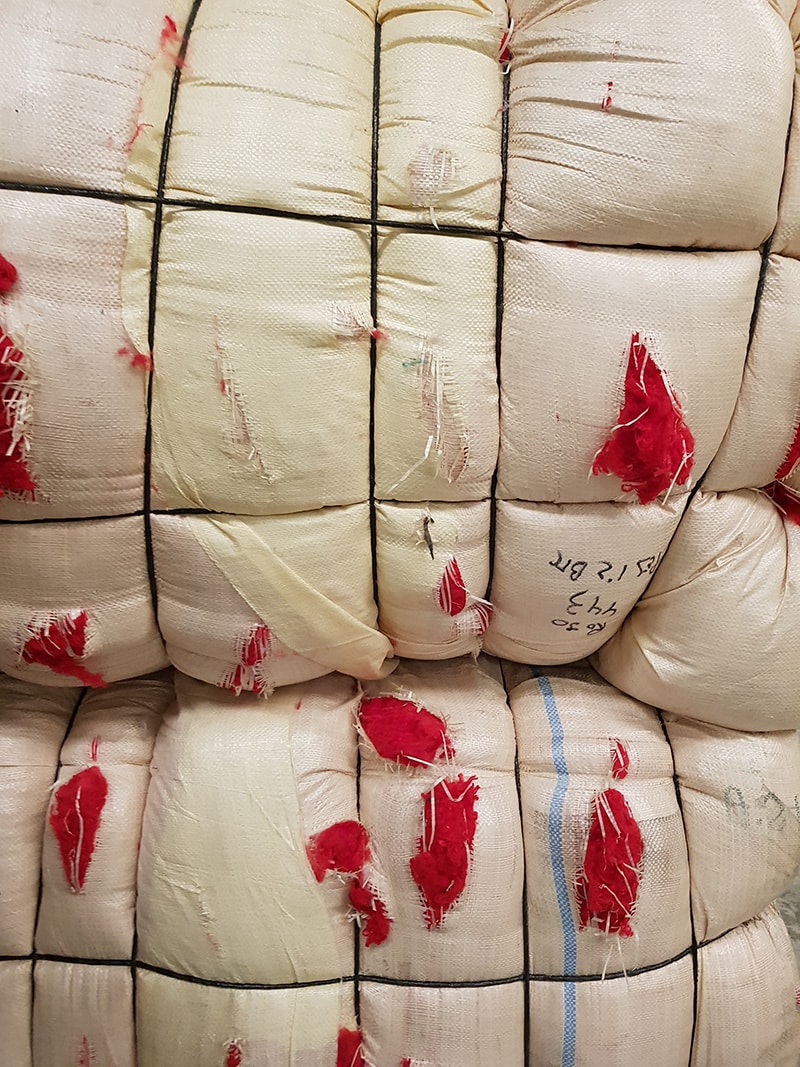 Together you have developed the "Indigood" technology for the manufacture of denim clothes. Exactly, what is new about this system?
Indigood is Wrangler's promise to find and implement into our supply chain, the most sustainable ways for dying denim with indigo; the blue dye that makes blue jeans, blue. Simply put, it's our promise to that our indigo will be good. The first technology under Indigood is Foam Dye. And fundamentally, it changes how the indigo dye is applied to yarn, using 100% less water and more than 60% less energy, producing 60% less waste.
Specifically, how do you divide the tasks of carrying it out? What exactly is the responsibility of each of the companies linked to the development of this technology "Indigood?
When Wrangler heard that Texas Tech was working on foam dye for denim, we knew we had to be a part of it. We provided the Fiber and Biopolymer Research Institute at Texas Tech University with early-stage funding. Texas Tech was working with a company called Indigo Mill Designs and Gaston Systems to perfect that the closed-air environment that allows this foam dye process to work. Gaston was able to take learnings from applying to never see before Indigo foam applications. Gaston and Tejidos Royo had been working with foam technology in other applications, like colors, finishing… for more than 10 years, but installed the first ever foam dye for denim blue indigo late in 2018. And Wrangler was the first to get yardage off of the Tejidos Royo foam machine.
And what role plays in this process Hilaturas Ferre?
Hilaturas Ferre is the leader in recycling cotton to be added back into yarn.
In how consist that process of manufacturing a recycled yarn?
Basically, denim scraps from the cutting room and old jeans are "shredded" back into the cotton fiber.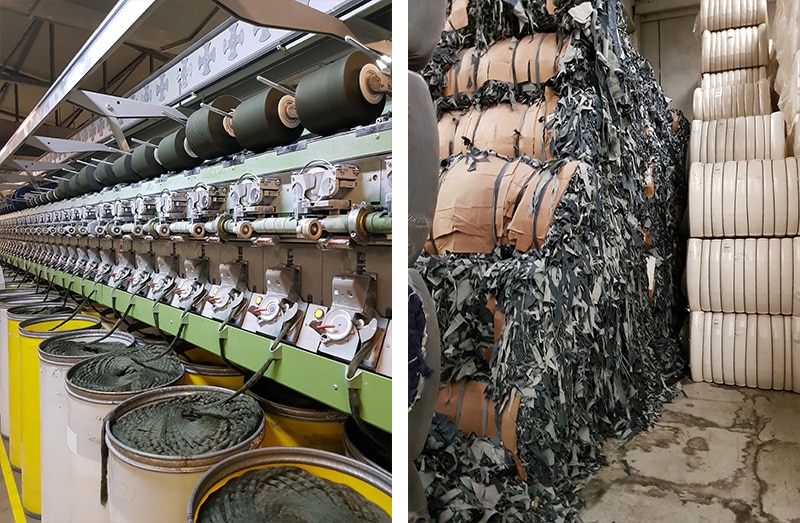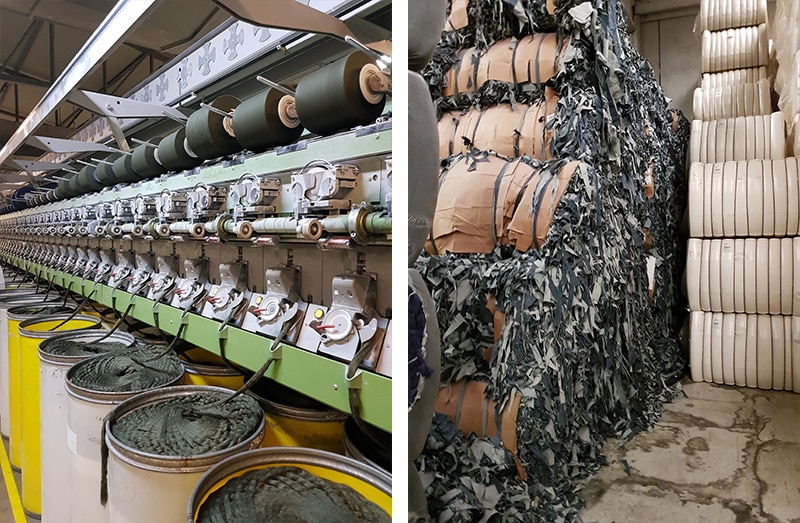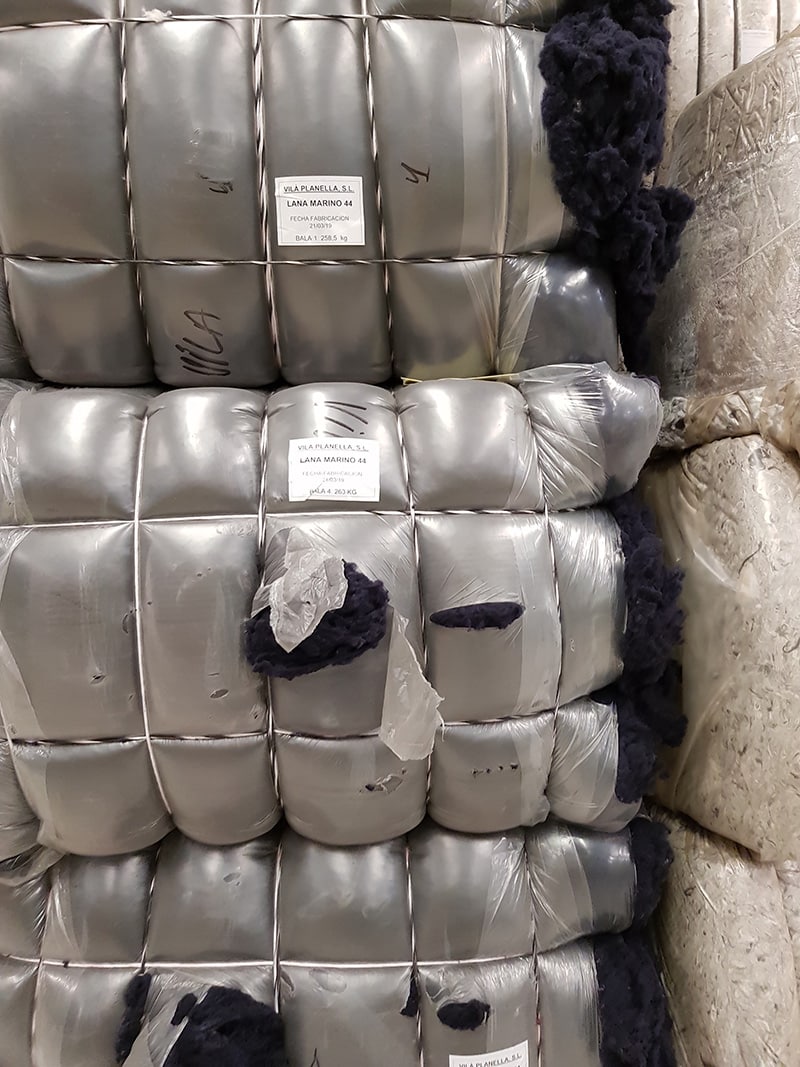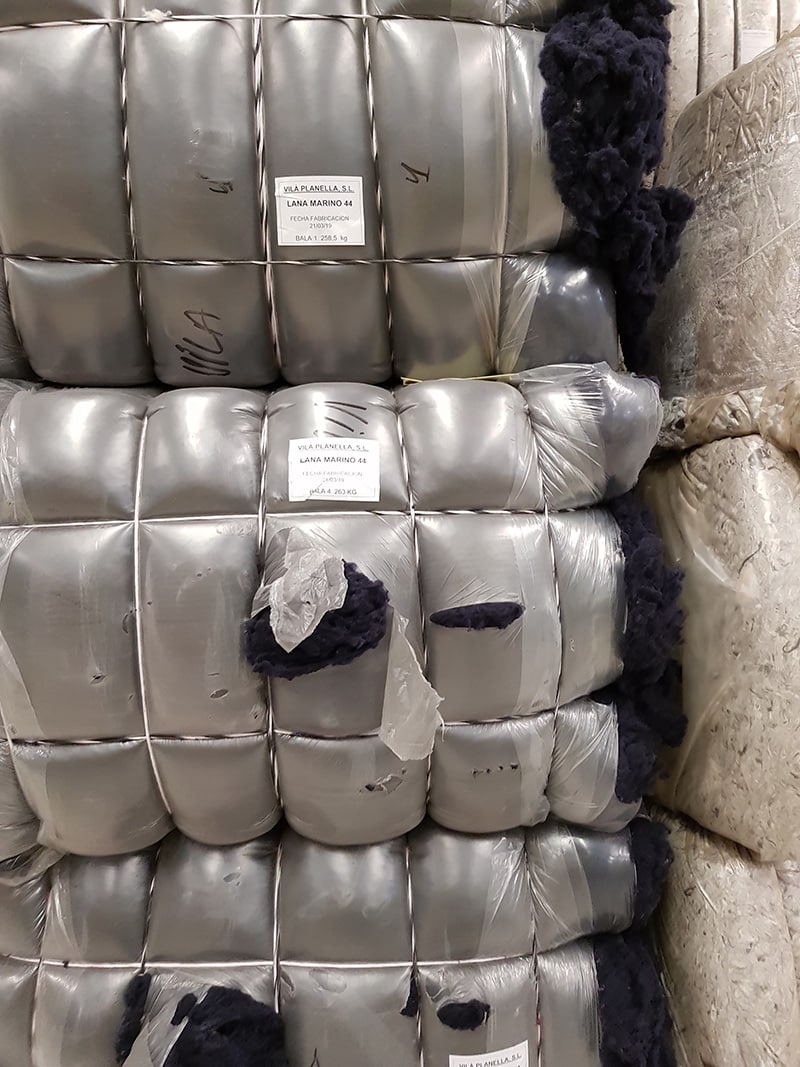 And where Hilaturas Ferre get this material that then use to make Wrangler's recycled yarn?
Hilaturas Ferre gets its material from the global scrap market. Which is mainly composed on the one hand of post-industrial cutting scraps, and on the other by post-consumer clothing like old jeans.
How much percentage of this recycled yarn is used in the manufacture of fabrics used by Wrangler?
The Indigood™Foam-Dyed Denim, a part of the ICONS Collection, has 30% recycled content. And we have other products with similar amounts.
To get it, is it always necessary to combine recycled yarn with new material? Can not 100% fabrics made with recycled yarn exist?
Due to the way "used" denim is processed back into fiber, the recycled content has much shorter staple lengths than virgin fiber. In order to make sure denim is durable and long-lasting, we cannot at this time have a high percentage of recycled content unless we added polyester. For this Iconic collection, we thought that it was important to use 100% cotton.
The manufacture with recycled yarn already represents a great advance in terms of sustainability, but perhaps the most important advance is in the changes that you have introduced in the later phase. In the new dyeing process that you have created together with your other Spanish partner Tejidos Royo. In what exactly consist this new dyeing process?
Foam dyeing fundamentally changes the way indigo is applied to yarn during denim manufacturing. The process uses foam to transfer dye onto yarns, entirely replacing the traditional water vats and chemicals baths of conventional indigo dyeing. It's the most and new radical method sustainable way to dye denim.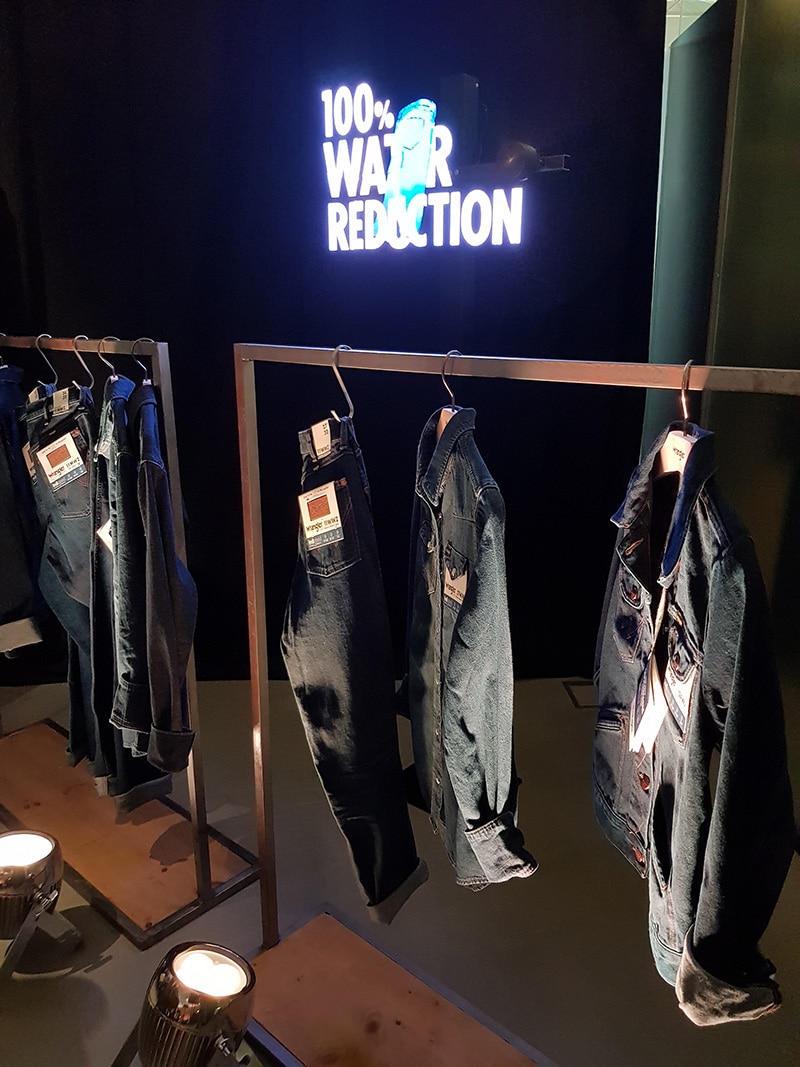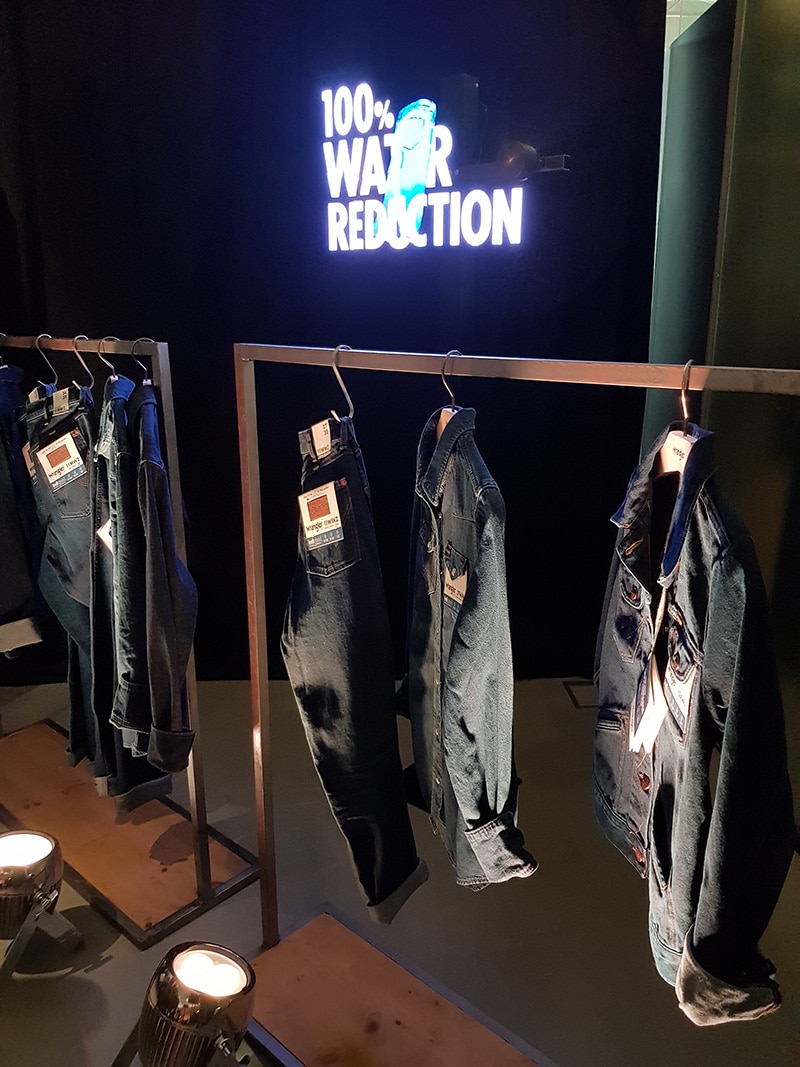 Why is this dyeing process more sustainable than the one traditionally used to dye denim?
Because thanks to this extraordinary foam we don't use water, reducing their consumption in 100% during the dyeing process. Getting only small amounts of water used to clean machinery and mix solutions. We also get wastewater virtually eliminated, use more than 60% less energy compared to conventional denim dyeing, and generate more than 60% less waste.
How much water do you get to save with this new process?
It depends on the way a conventional dyeing system is set up and how many water baths are used. But Tejidos Royo, one of the global sustainability leaders for denim mills, usually would use 94,000 liters of water with their conventional system, while their foam dying system uses only 36 liters of water. The difference is unbelievable.
With this foam, you get to dye jeans, and without chemical additives, without generating waste and hardly using water. Does any other similar process currently in the market?
Absolutely not. The only place you can get foam-dyed denim is through Wrangler! But hopefully, from other brands join us soon!
How many shades of blue can you achieve through this process?
In our foam-dye collection, we have two: good day and good night.
This system of dyeing with foam, Do you think that could be worn for other fabrics besides denim?
Indigo dye is tricky, which is why foam has only now reached our industry. But foam has been used in another color dyeing for a few years. It was the Wrangler investment in the Texas Tech process that made the foam technology possible for denim.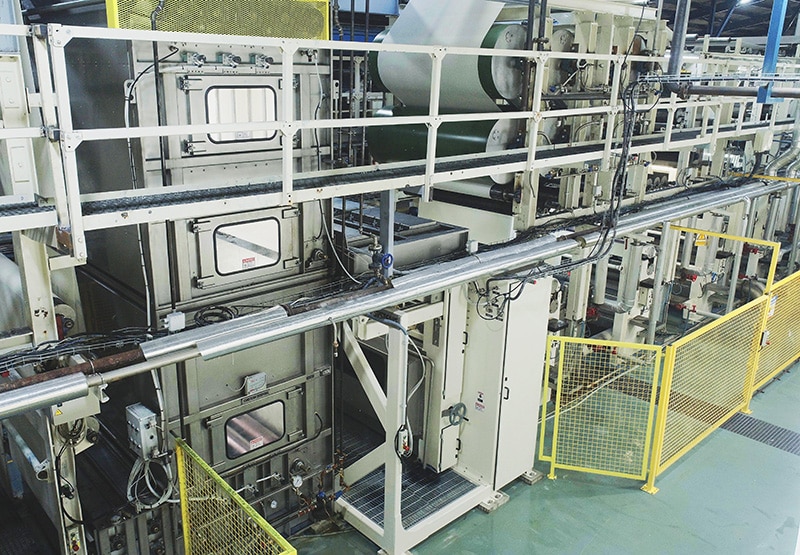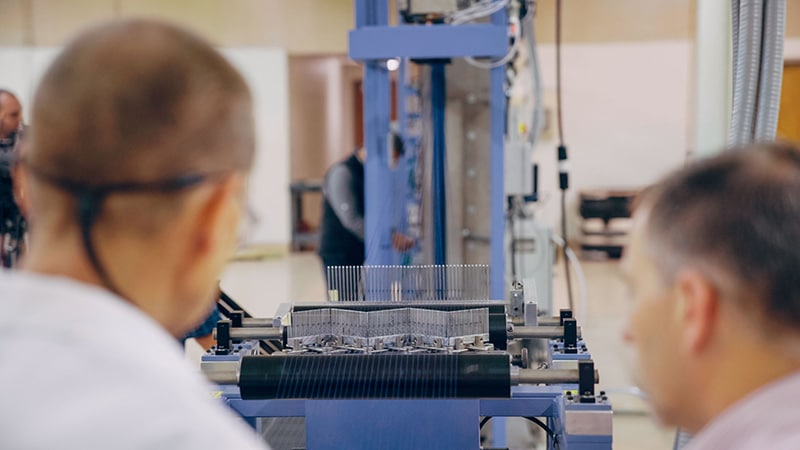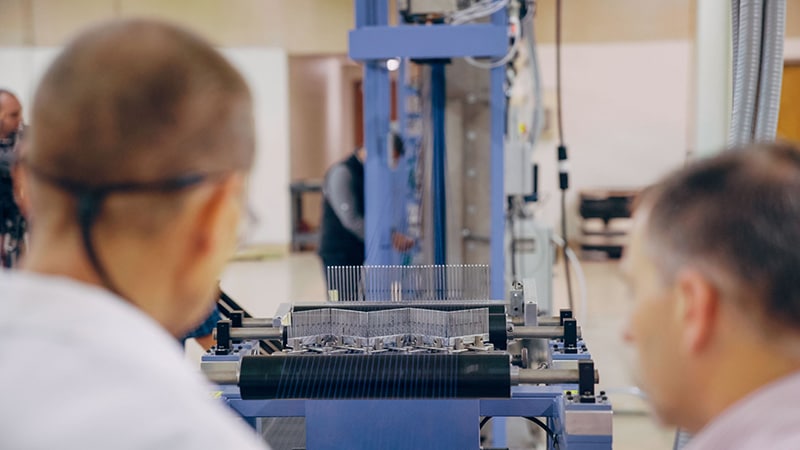 Taking into account the selection by colors made by Hilaturas Ferre, another question that arises me is, Is it always necessary to carry out this later phase of dyeing?
That's a good point. But at Wrangler we make a lot of jeans, and for quality control, it's important that all of our fabric for one product has the same color.
 "Icons" is the first collection in which you use this "Indigood" technology. What can you tell us about it? What is special about this collection?
Yes, "Icons" is actually the first-ever denim dyed with foam. There are men and women's shirts, jackets, and jeans. It's our most sustainable denim yet. On top of the foam dye, it has recycled content and was finished in the most environmentally-friendly ways, including lasers, ozone, and nanobubbles.
Do you plan to use "Indigood" technology only for this collection? Or Wrangler's objective is to make all their clothes with this technology?
We plant to integrate Indigood™ Foam-Dyed Denim into other collections. But at this time only one mill produces foam-dyed denim, the reason for the way we're actively working towards wider adoption.
What sustainability goals does Wrangler want to achieve in the future?
We're on track to hit all four of our public-facing goals. A series of Indigo promises which consist in save 5.5 billion liters of water and use 100% preferred chemistry throughout our supply chain by 2020. And get 100% sustainable cotton sources and get power 100% owned and operated facilities by 2025. In addition to this, we have other internal policies and commitments on which we are actively working.