Last 4th of July 2023, warehouse number 16 of Matadero Madrid hosted one of the biggest fashion events in the capital, since inside it took place the fashion show of IED Madrid (Istituto Europeo di Design), which is usually held to mark the farewell and closure of a formative and personal stage of the 4th year students of the Degree in Higher Artistic Education in Fashion Design, or what is the same, the final step to give life and present to the world and a whole competitive industry the work that has been forged during four years.
The more than 30 degrees that gripped the Madrid afternoon faded into the background as the students began to unveil their proposals, which were not collections, but the epilogue to the accumulation of knowledge, the acquisition of skills, the development of designs, practices, and works. As a result of these four years of high intensity experienced by all the students, eight of them – pre-selected on 18 May at the Avant-Défilé by a jury of 120 people – presented with the best of their smiles and before an audience made up of family, friends, and professionals from the sector, their respective final projects, which will mark the beginning of a trajectory that, from this moment on, will be developed by themselves, but closely followed by the IED and all the professors who make up the teaching team.
As far as the show was concerned, the respective proposals of the 8 students paraded, which dealt with themes such as diversity, identity, rebellion, memories, spirituality, nature, mourning, or how to renew the tradition. The authors were: Pablo Barceló, Raquel Pajares, María Castellano, Alejandro Ferri, Dekui Yang, Carmen Rosa, Marcos Escobar, and María Paula Prieto.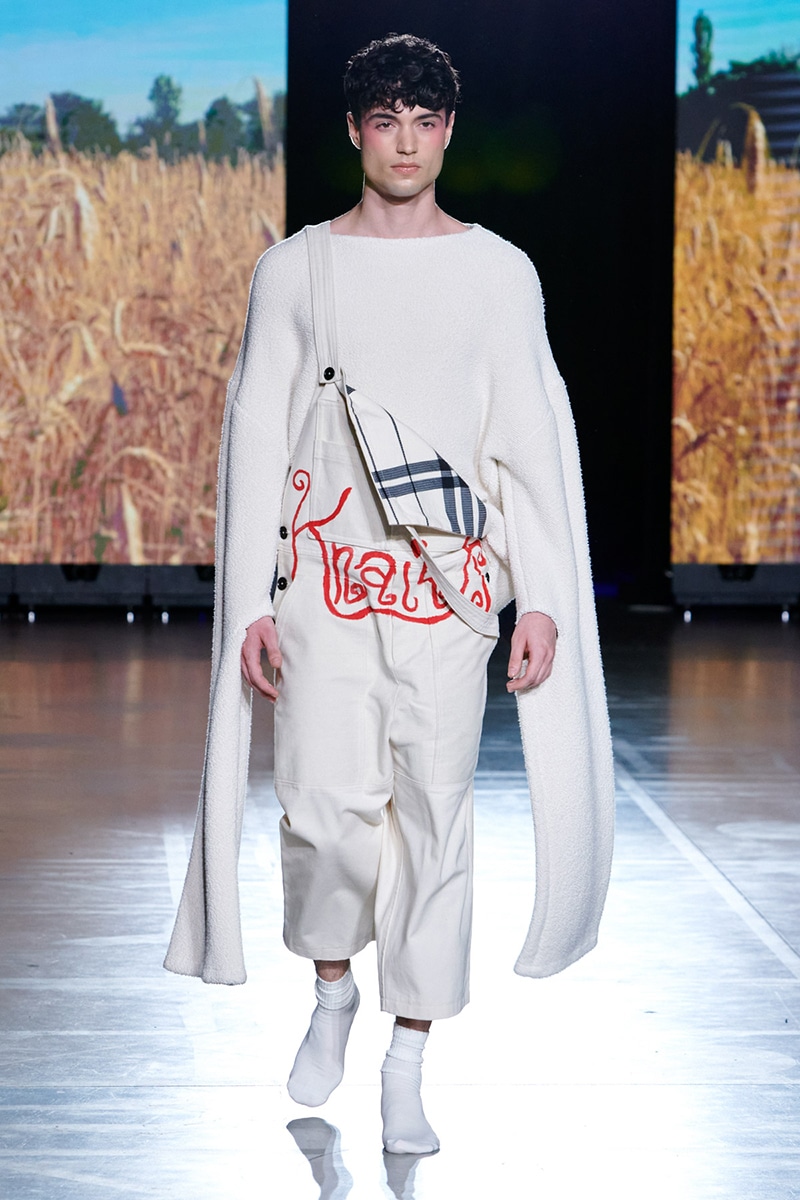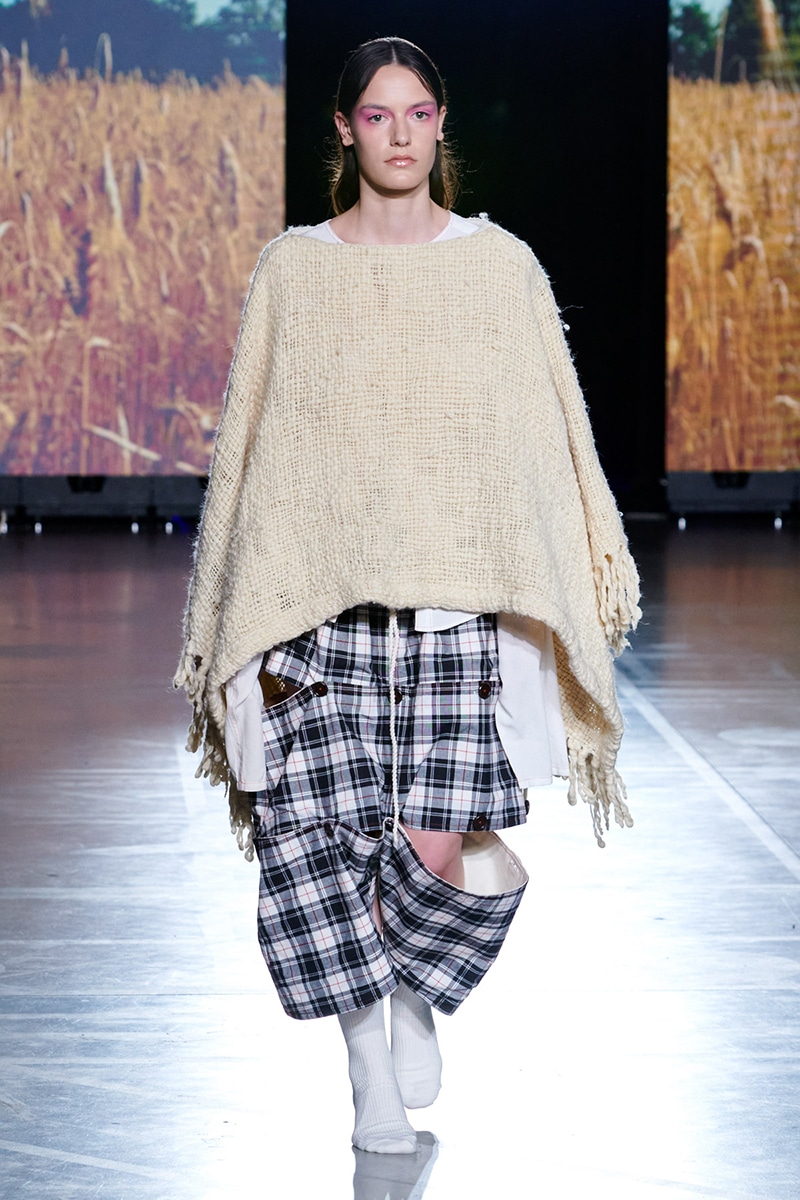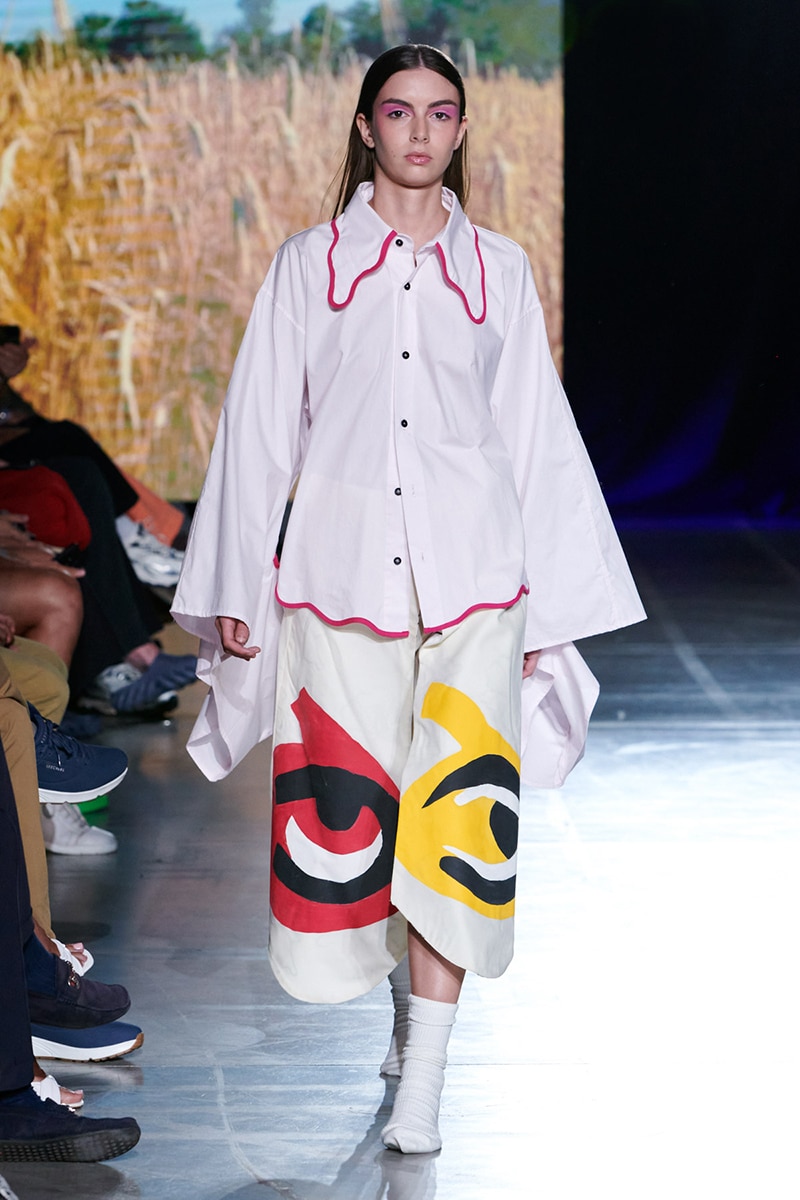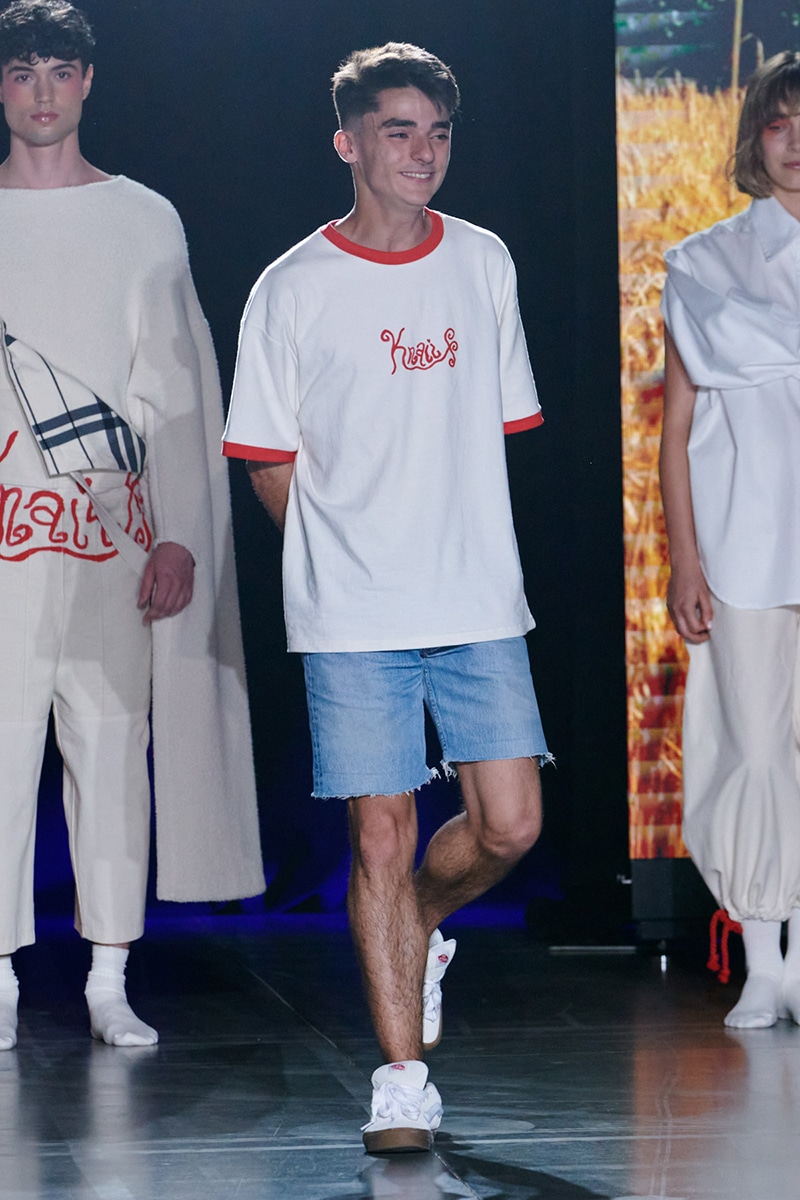 Starting with Pablo Barceló, in charge of opening the show, his work was named "Las flores de mi armario", a biographical work that makes constant reference to his childhood and his memories of it: the games in the garden, the flowers, the imposed gender roles, the visits and various other elements. In addition to this, Barceló recovers all this universe and translates it into garments full of details and metaphors.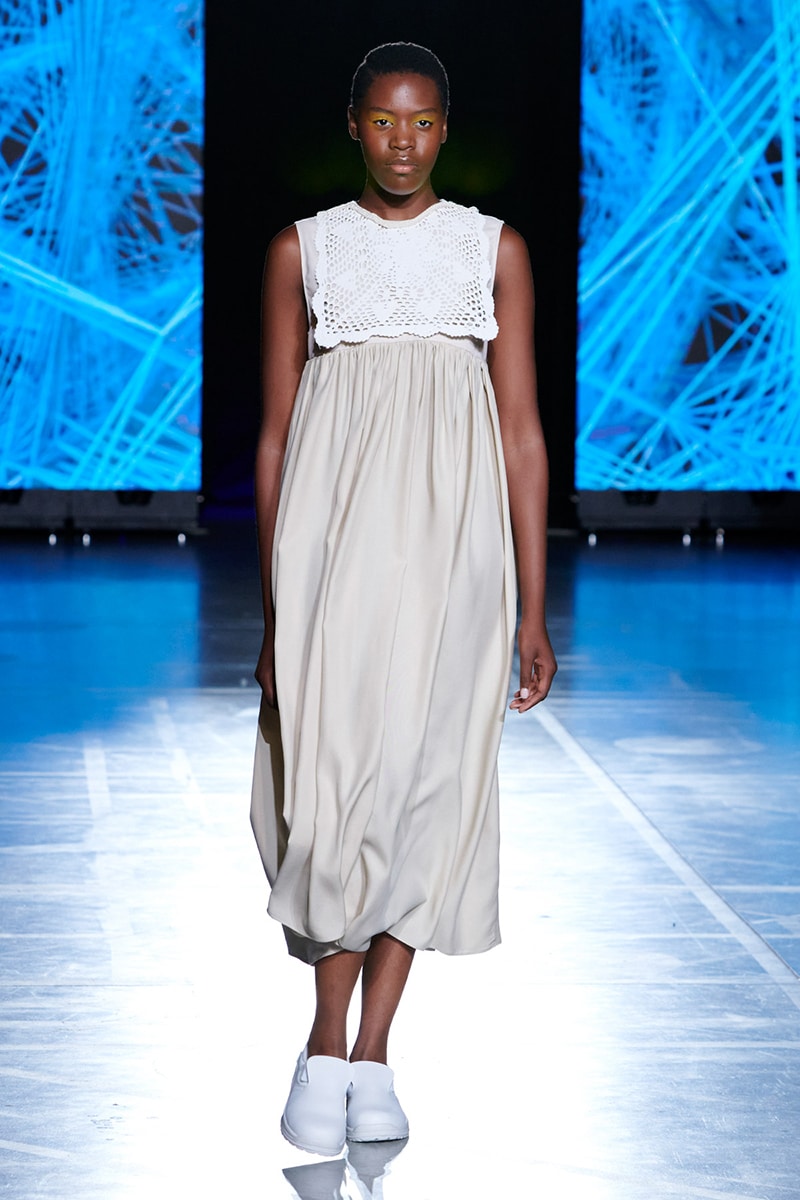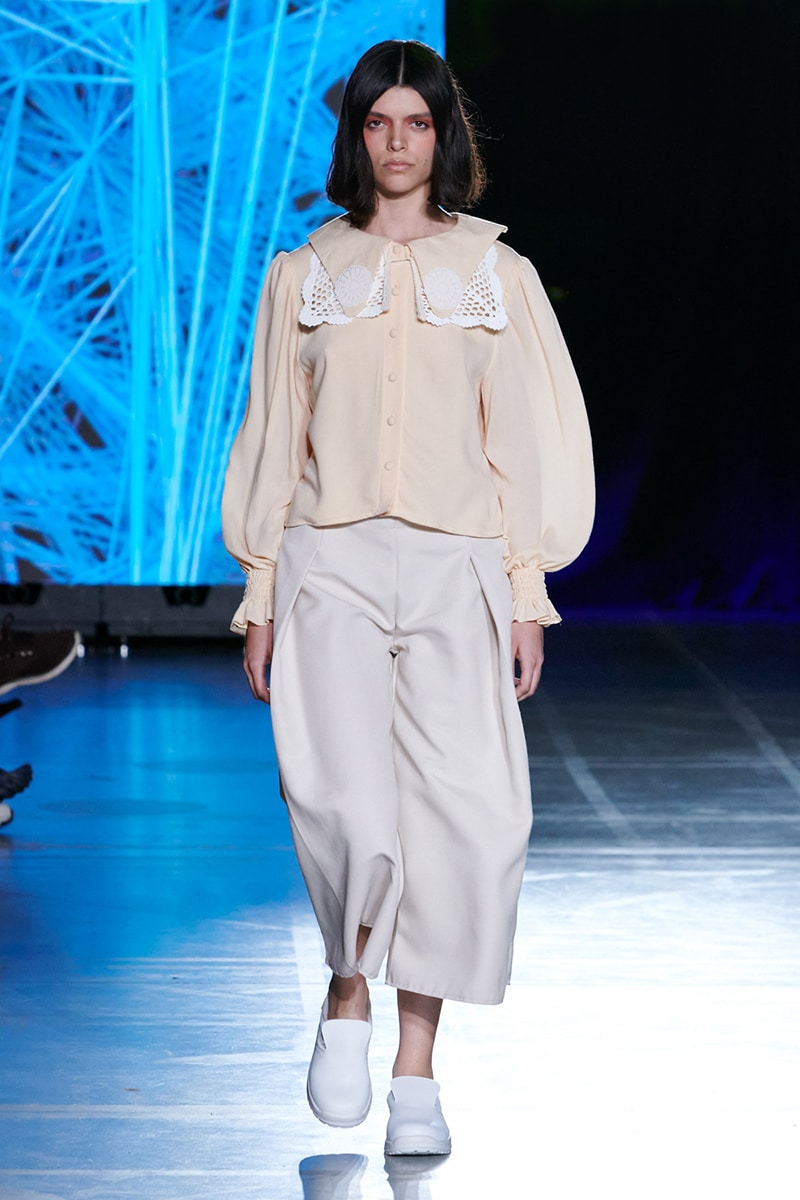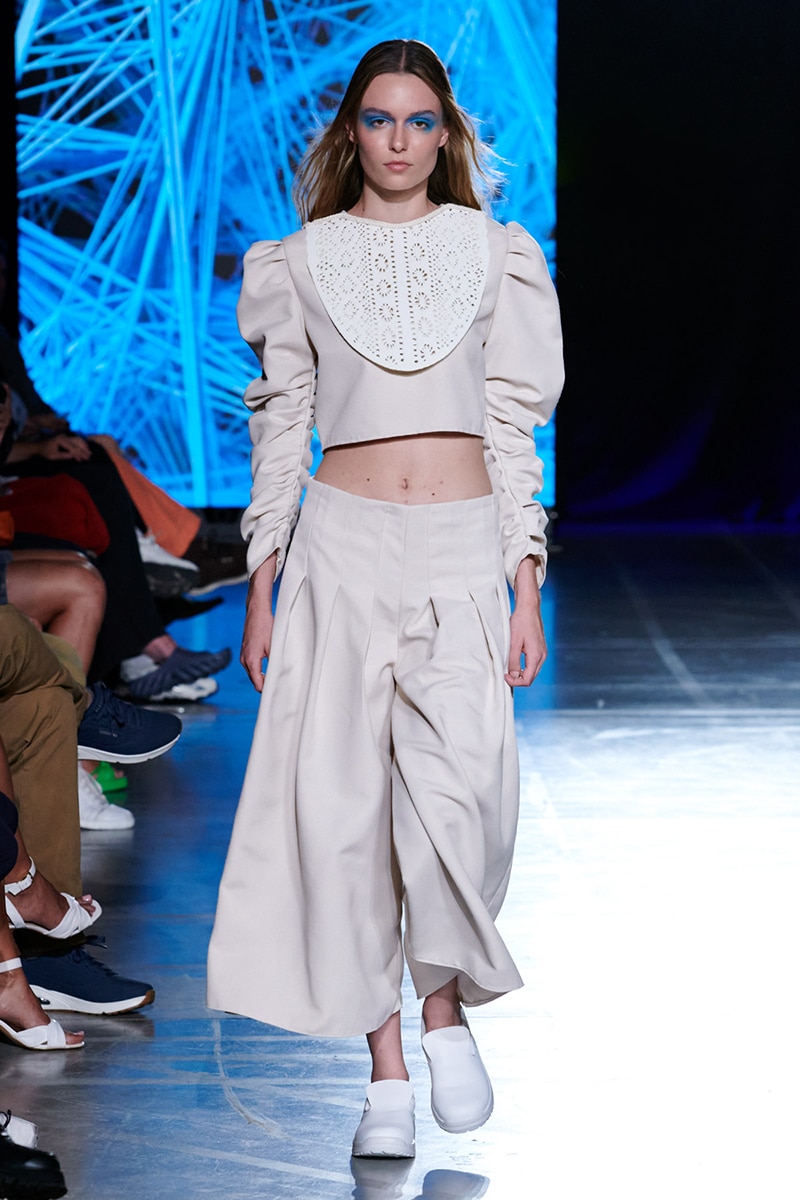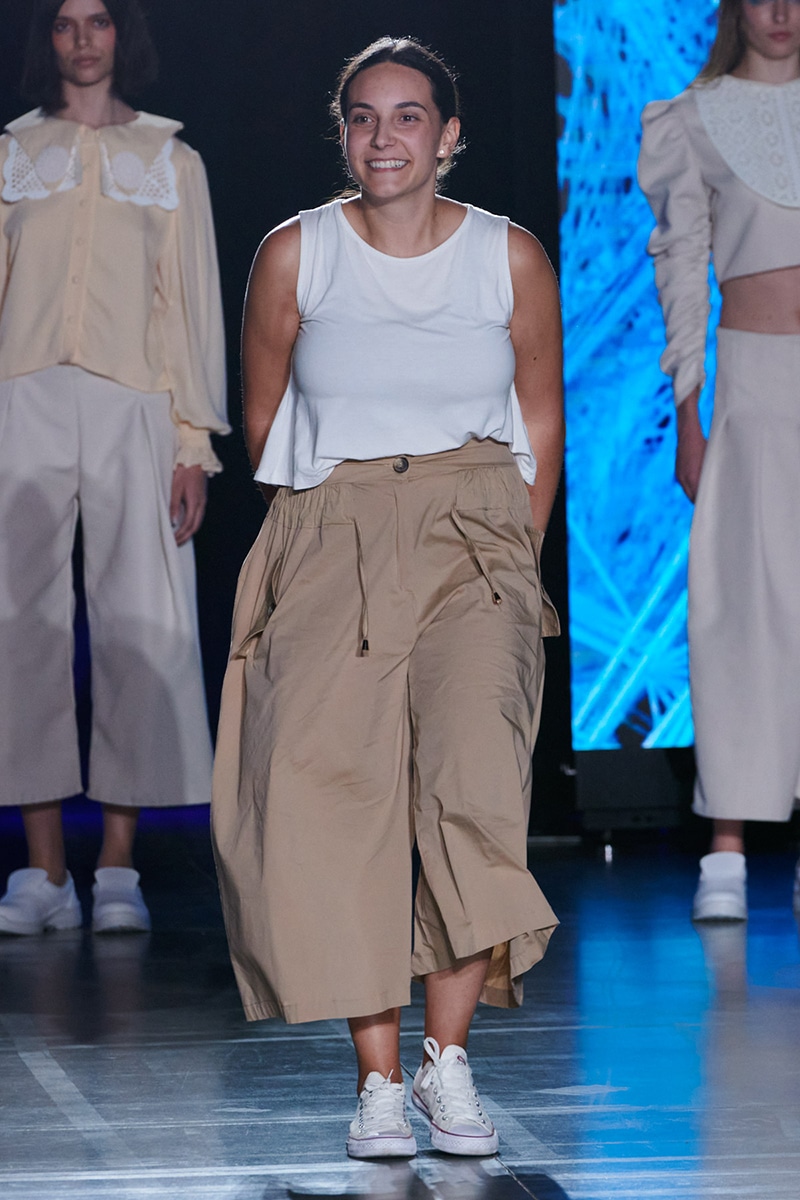 In second place after Pablo came to the proposal by Raquel Pajares, "La resiliencia de lo artesanal", which seeks to bring technology and sustainability to handmade designs, making textile crafts adapt to today's times and can be produced through 3D printing. The result of all this union of elements is manifested in the form of designs, equally satisfactory in terms of appearance, flexibility, durability, or adaptability of those produced by hand.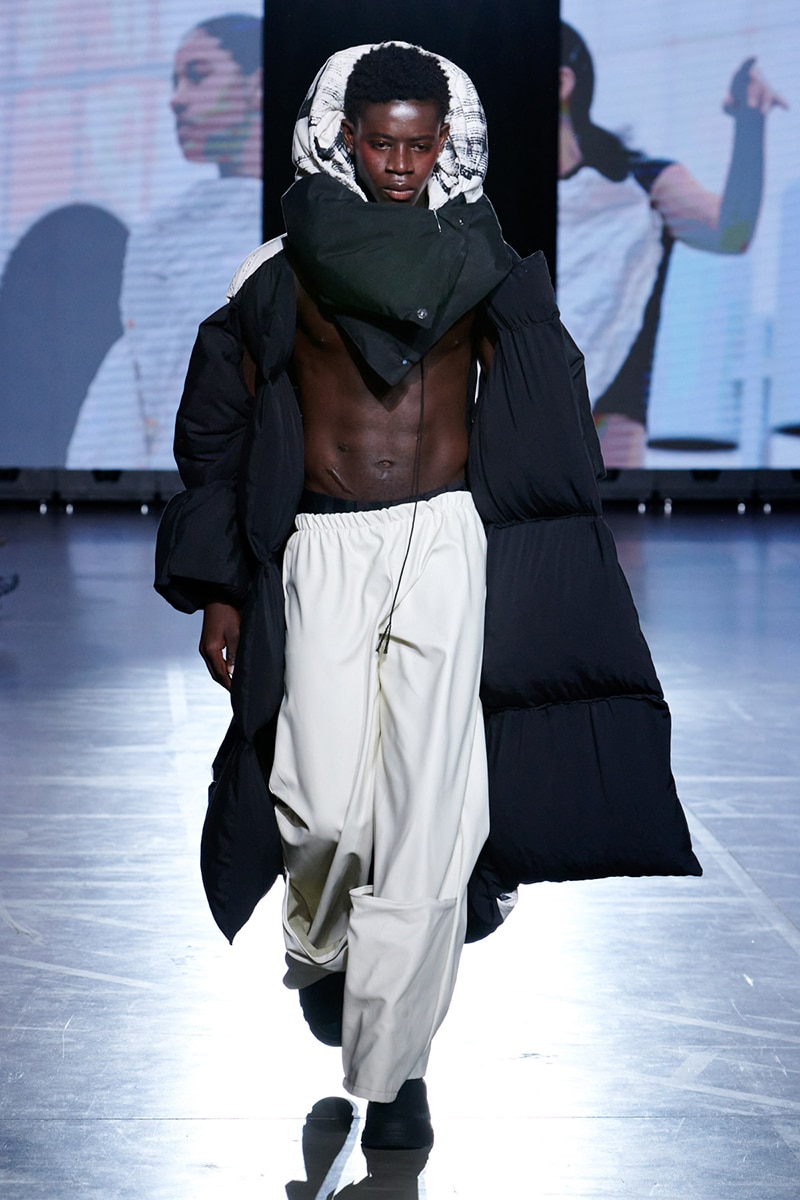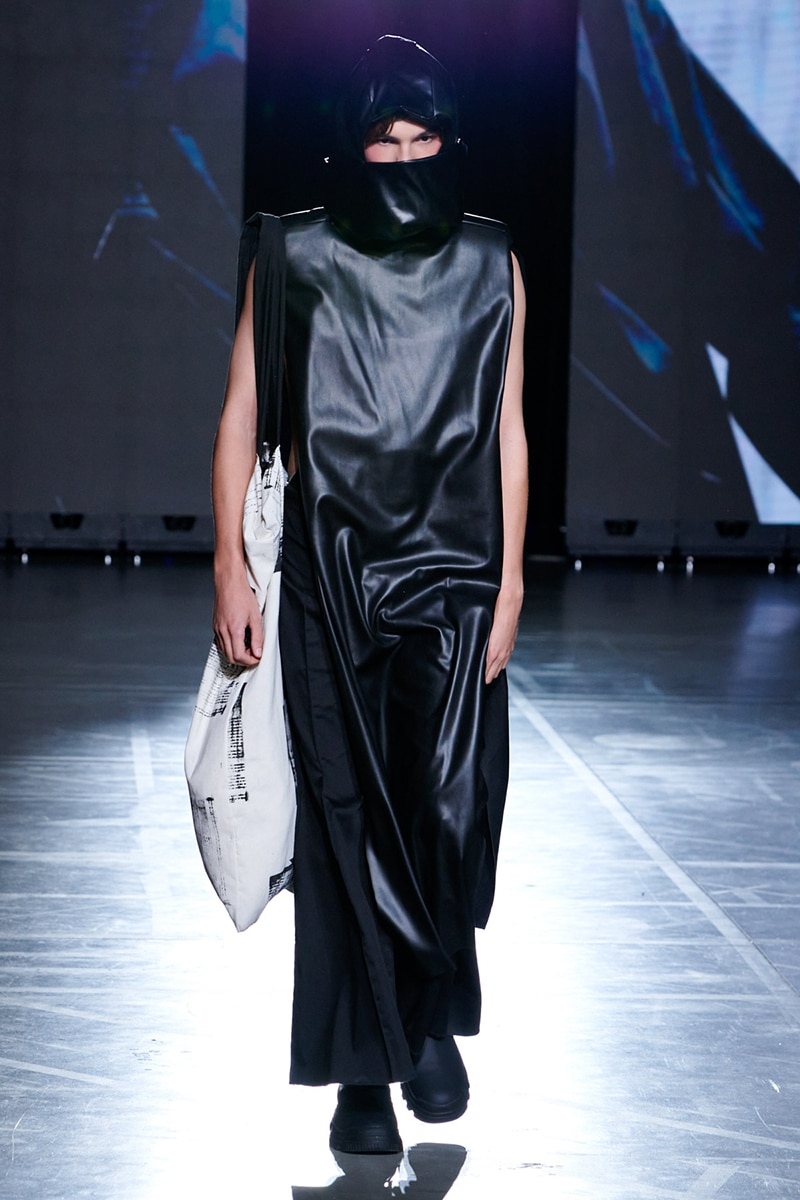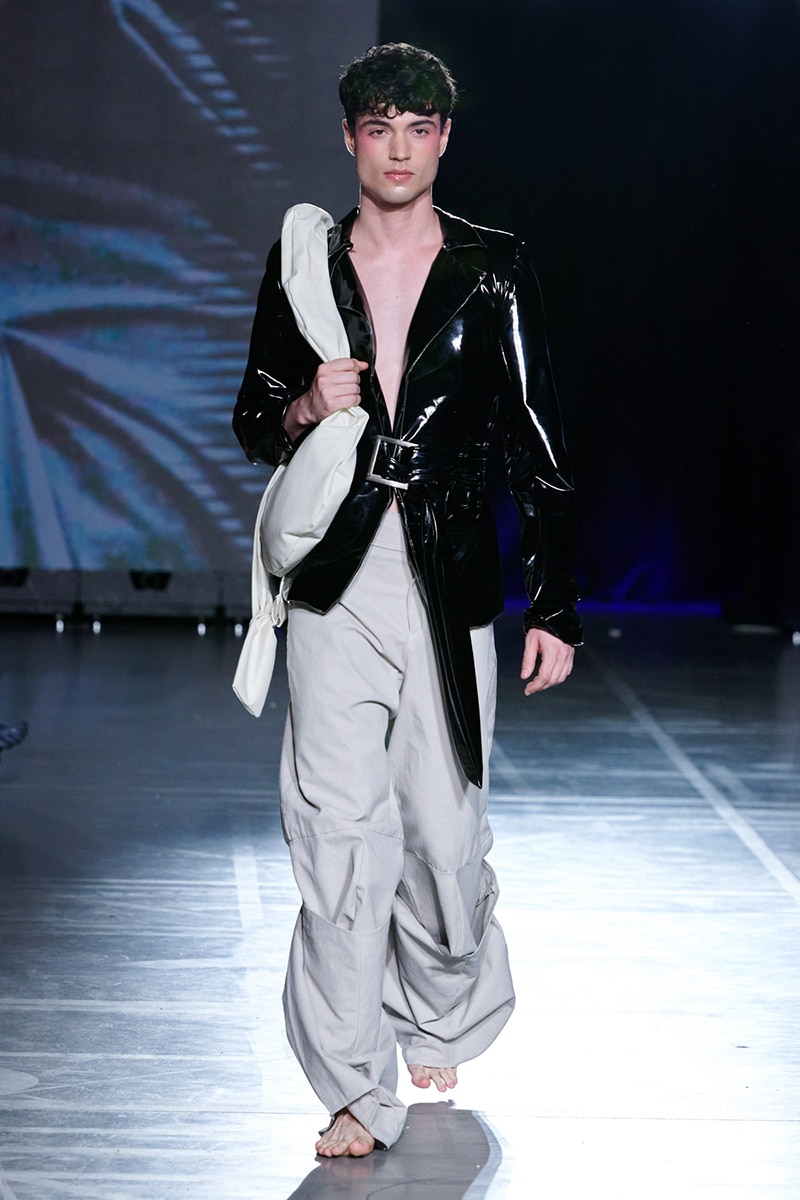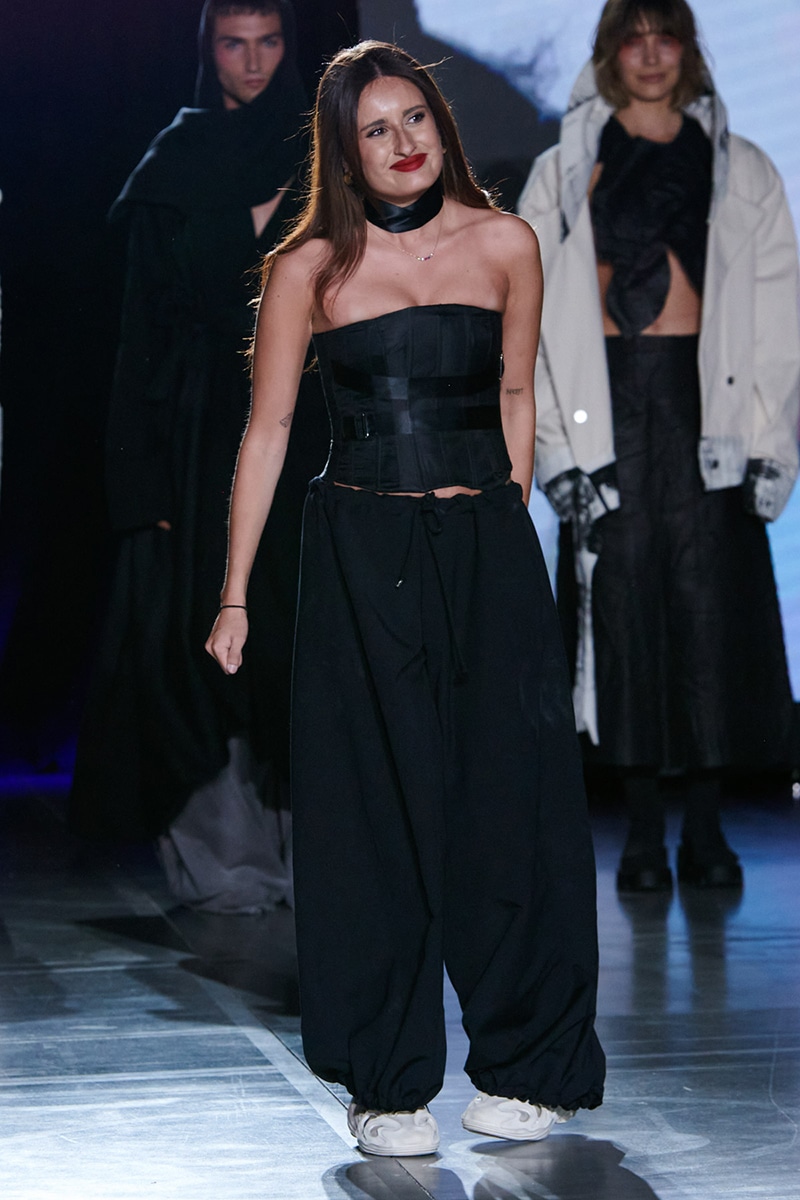 Following these two projects is that of Maria Castellano, "Despedida obligada", focused on mourning and inspired by neo-architecture, thus elaborating her methodology of plan-structure design and translating each stage of mourning into garment spaces. In this way, each one of them is related to a type of fabric, material, finish, dimensions, fall, or weight of the garment.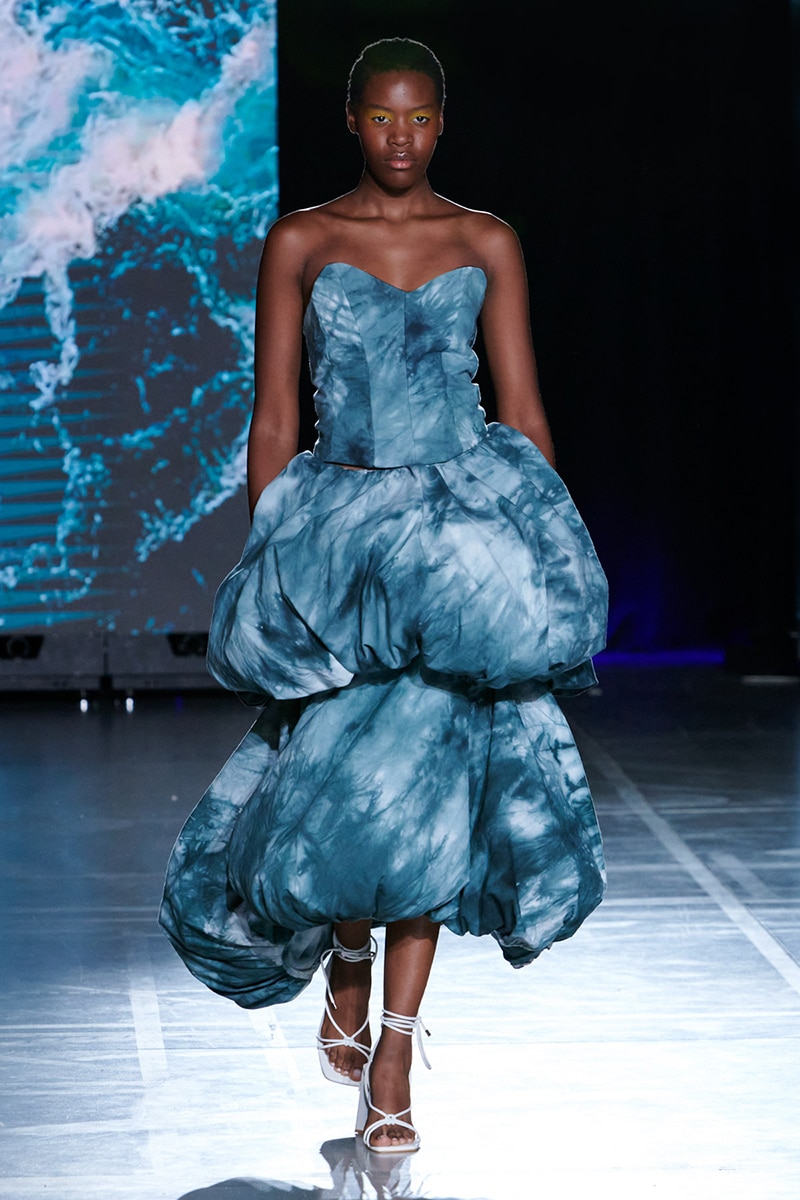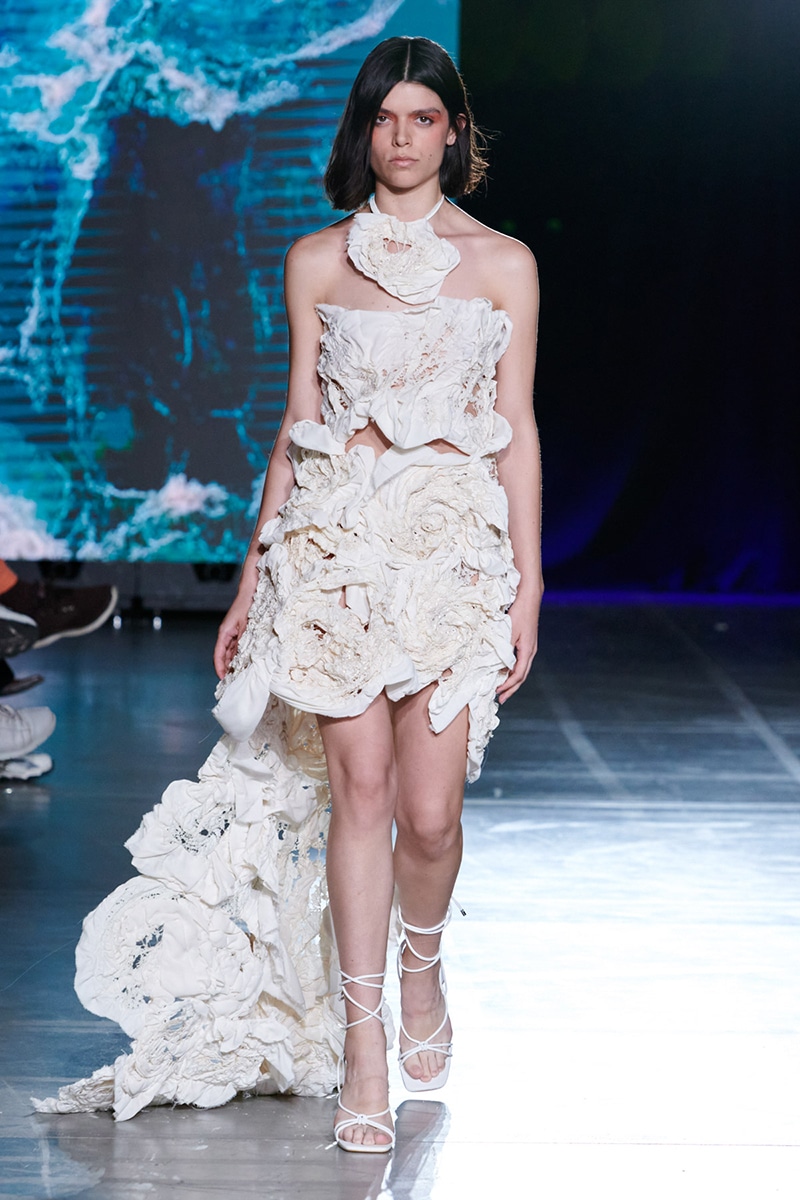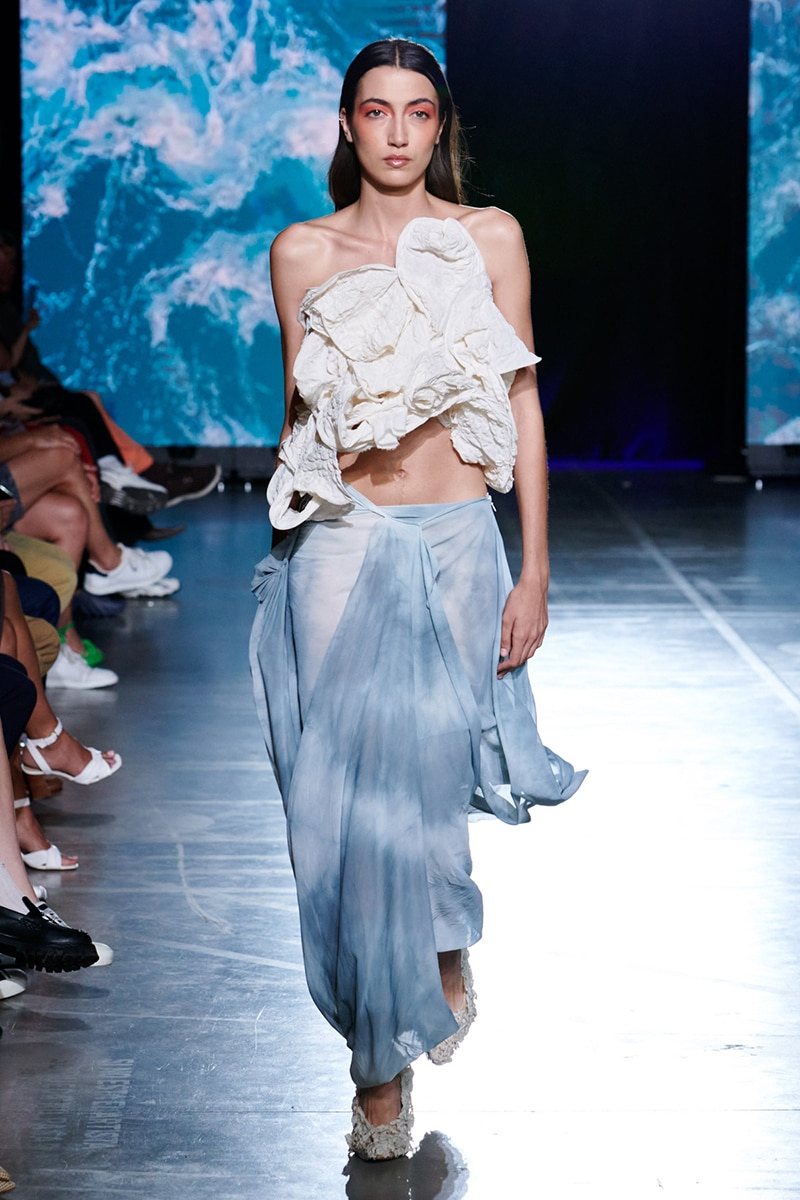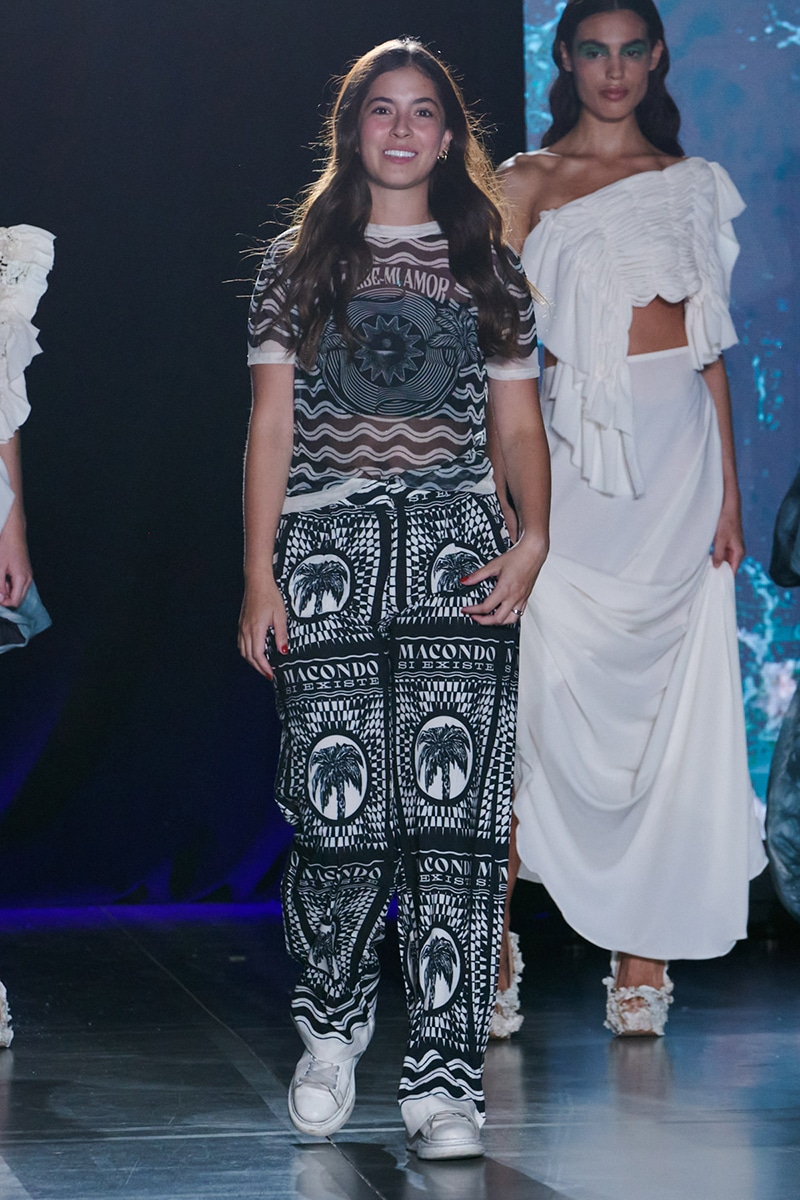 Despedida, a word that appears in the title of María Castellano's project, is usually related to weddings. This type of celebration seems to excite and inspire Maria Paula Prieto, also a student at IED Madrid, given that her project is called "Revolución Nupcial". It is true that, although Prieto has always felt a special attraction for bridal fashion, she has not wanted to create anything that replicates the classic and traditional models of wedding dresses. That is why he proposes a series of dresses designed for modern, unconventional, rebellious, revolutionary, and non-conformist brides. Wedding dresses in fabrics such as denim, a fabric that was used by many women to declare themselves rebels, or deconstruct traditional dresses to recreate others with a completely contemporary look and language.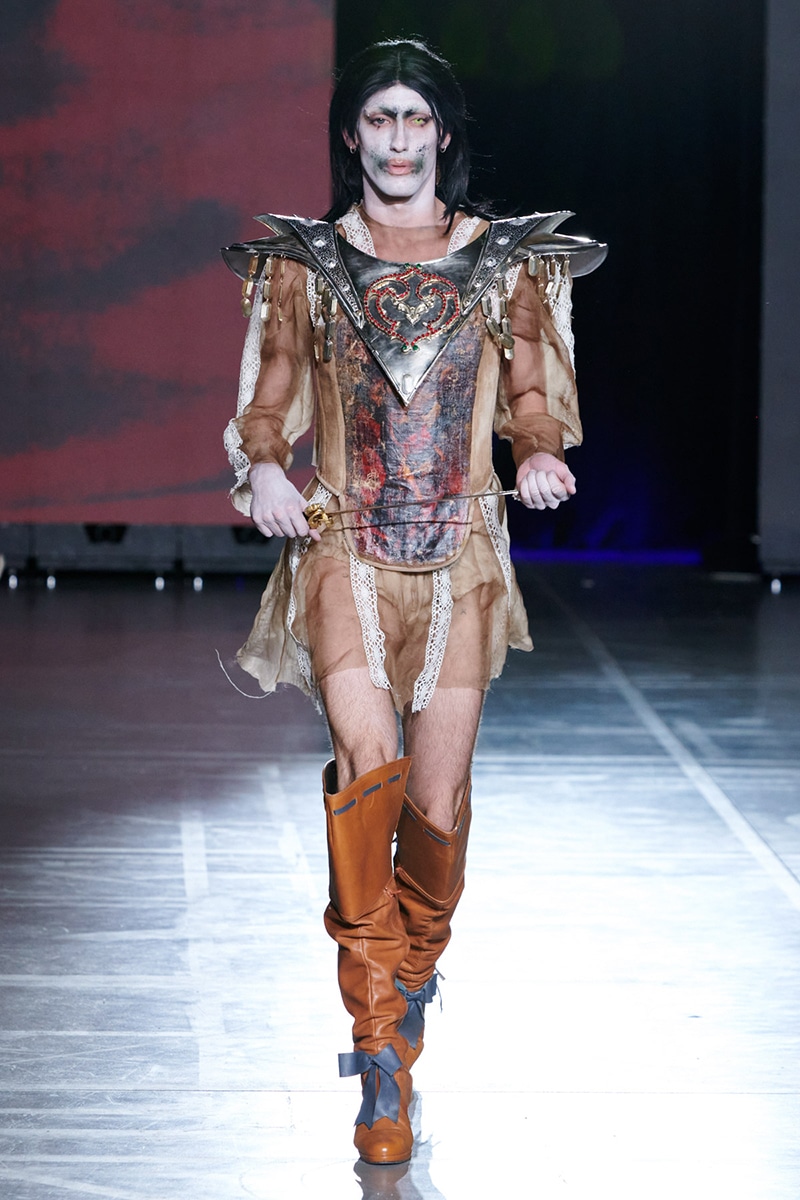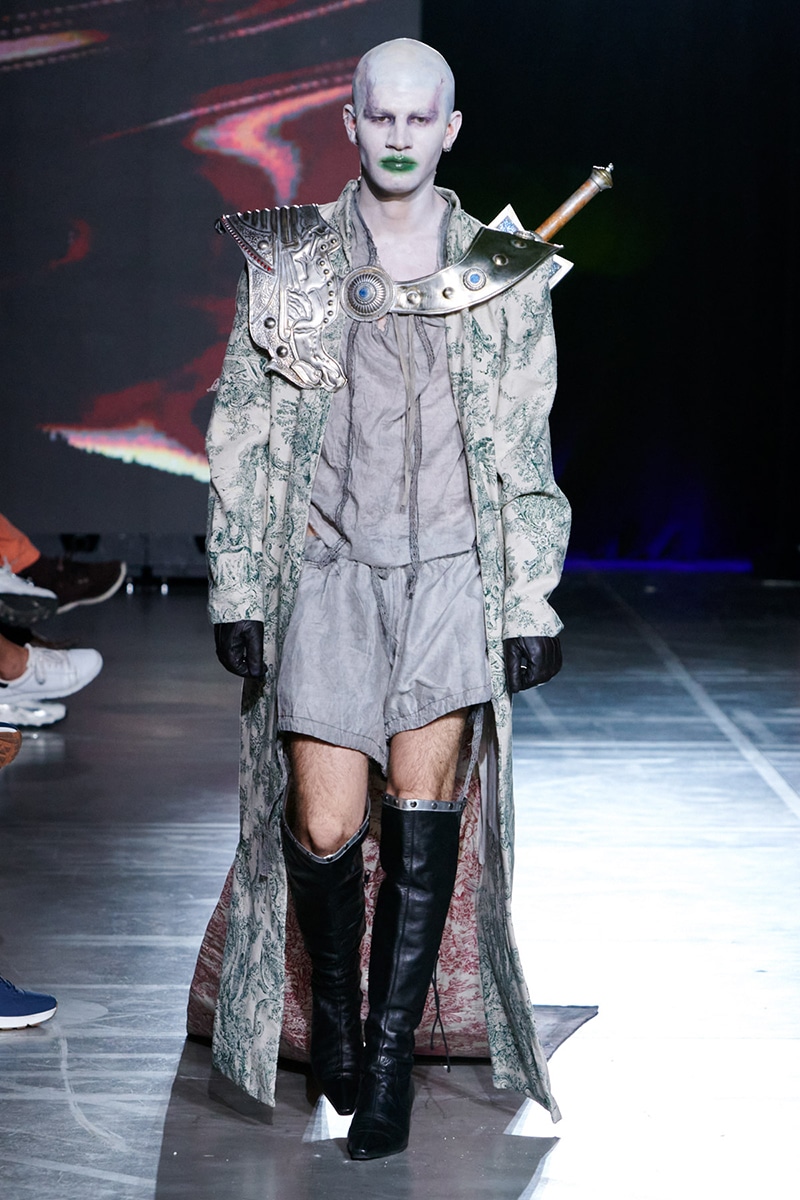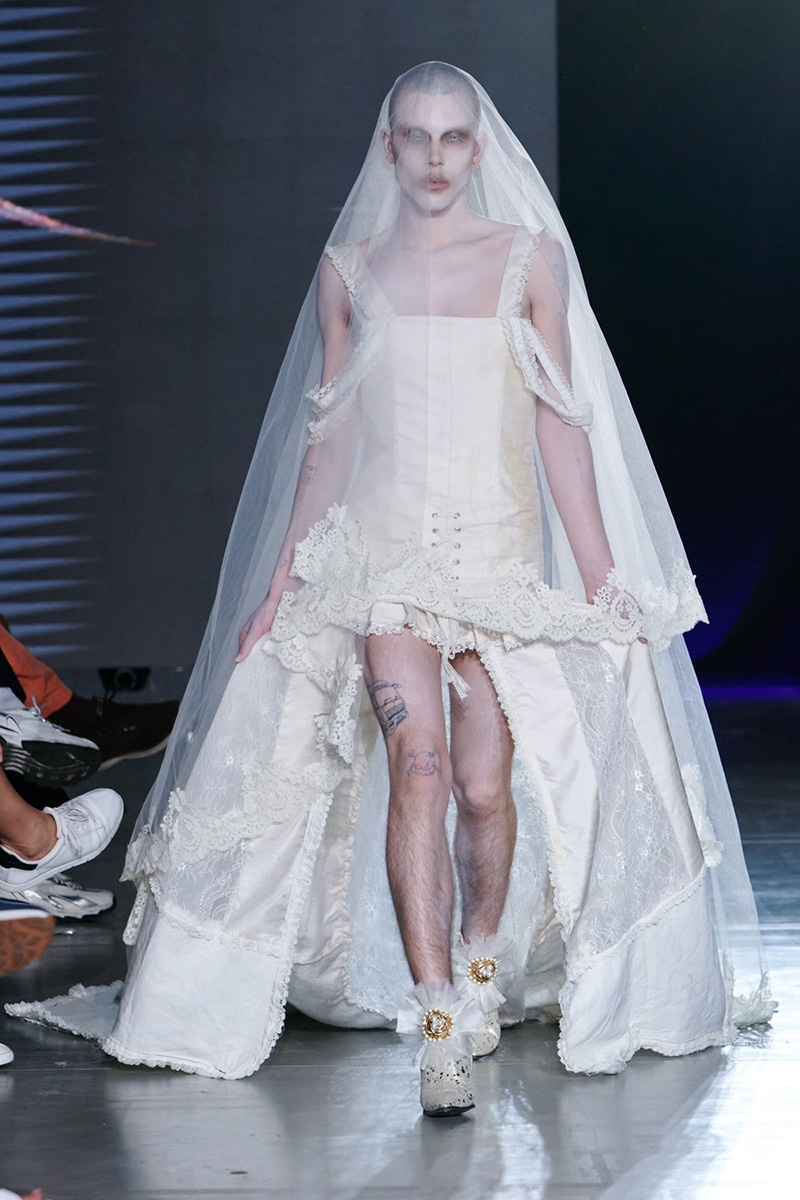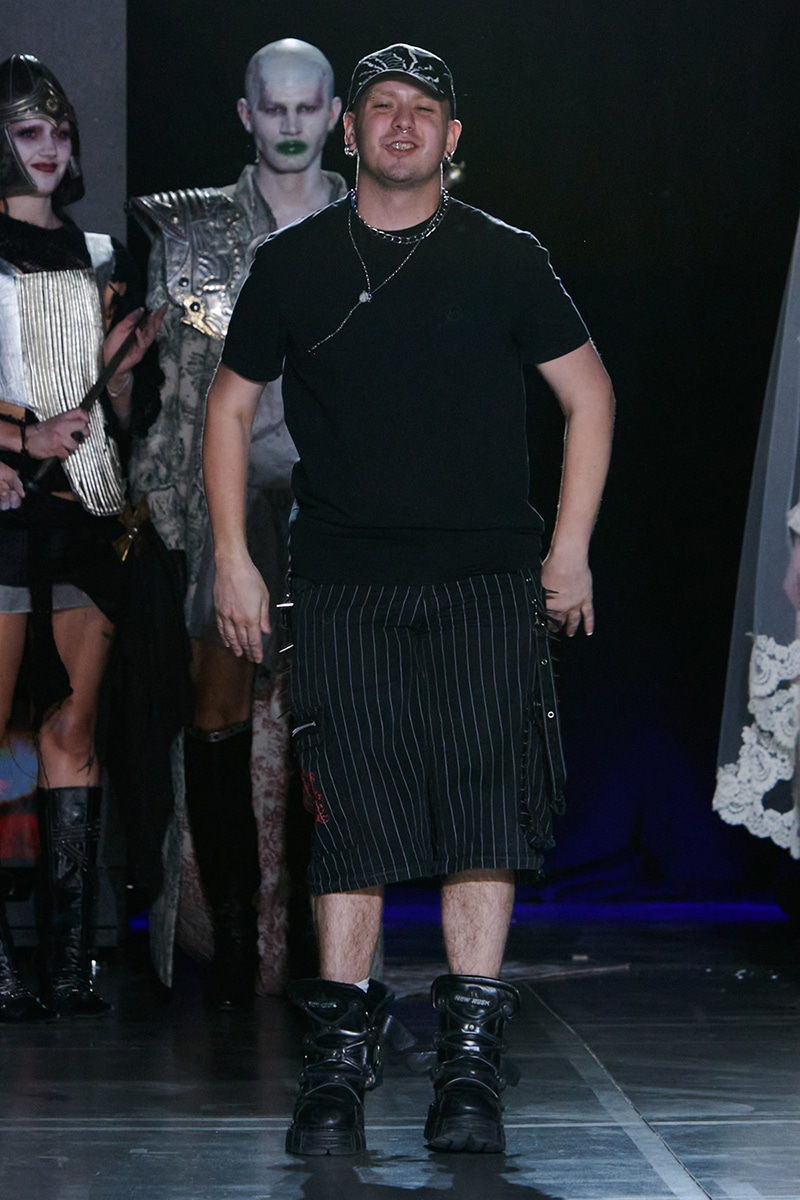 In the case of Alejandro Ferri, a student who was also shortlisted, he presented "Cuando de noche me abrazas", a clothing proposal that explores the path of the soul after death according to Christianity: redemption, penance, punishment, and other dark corners that the soul has to go through until, finally, it reaches the light and the good, until it becomes an angel. Textile experimentation with natural dyes also plays an important role in Ferri's research. As if all this were not enough, and to add even more complexity to the work, the historical heritage of Alejandro's family along with references to works of art have also played an important role.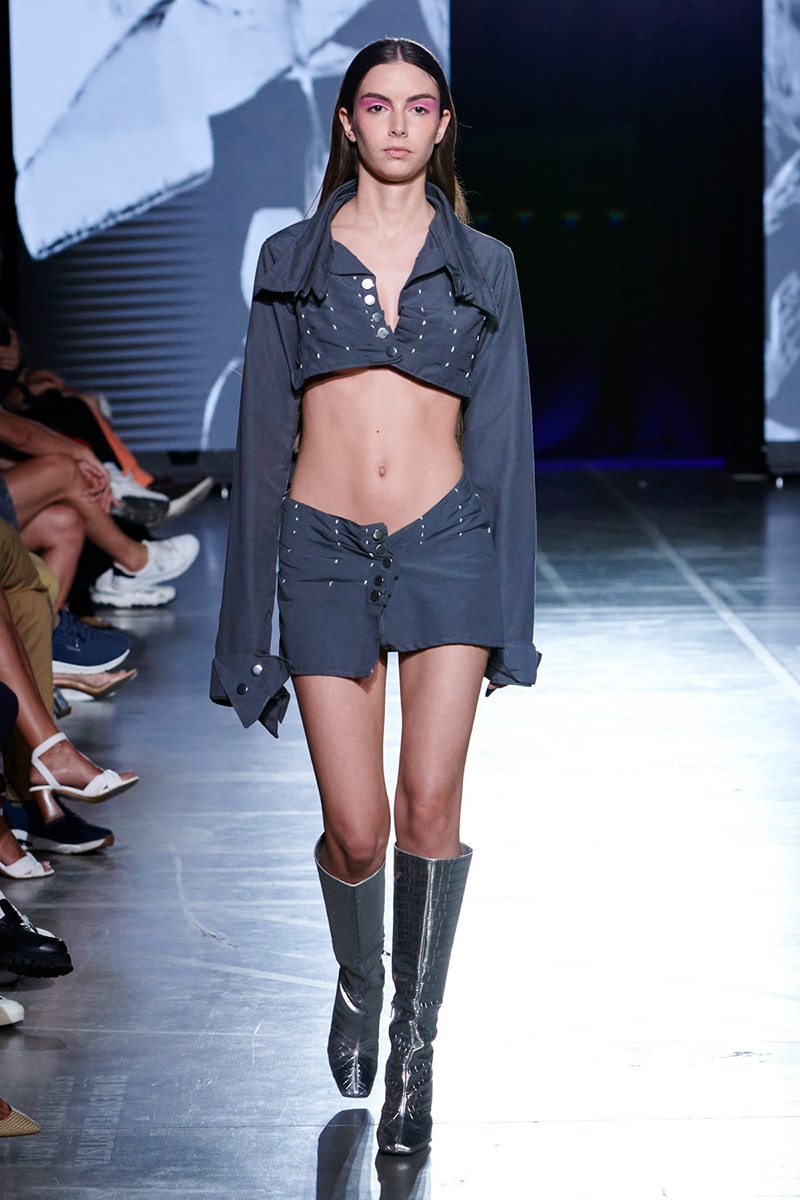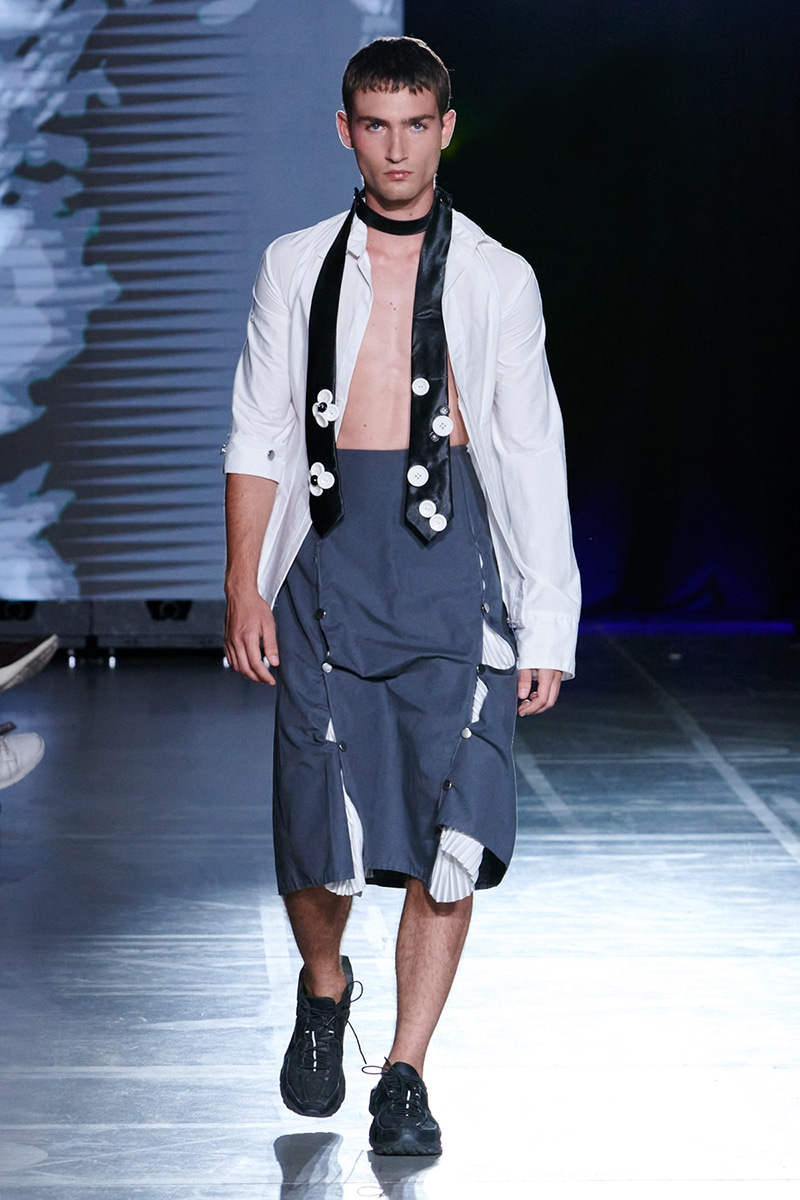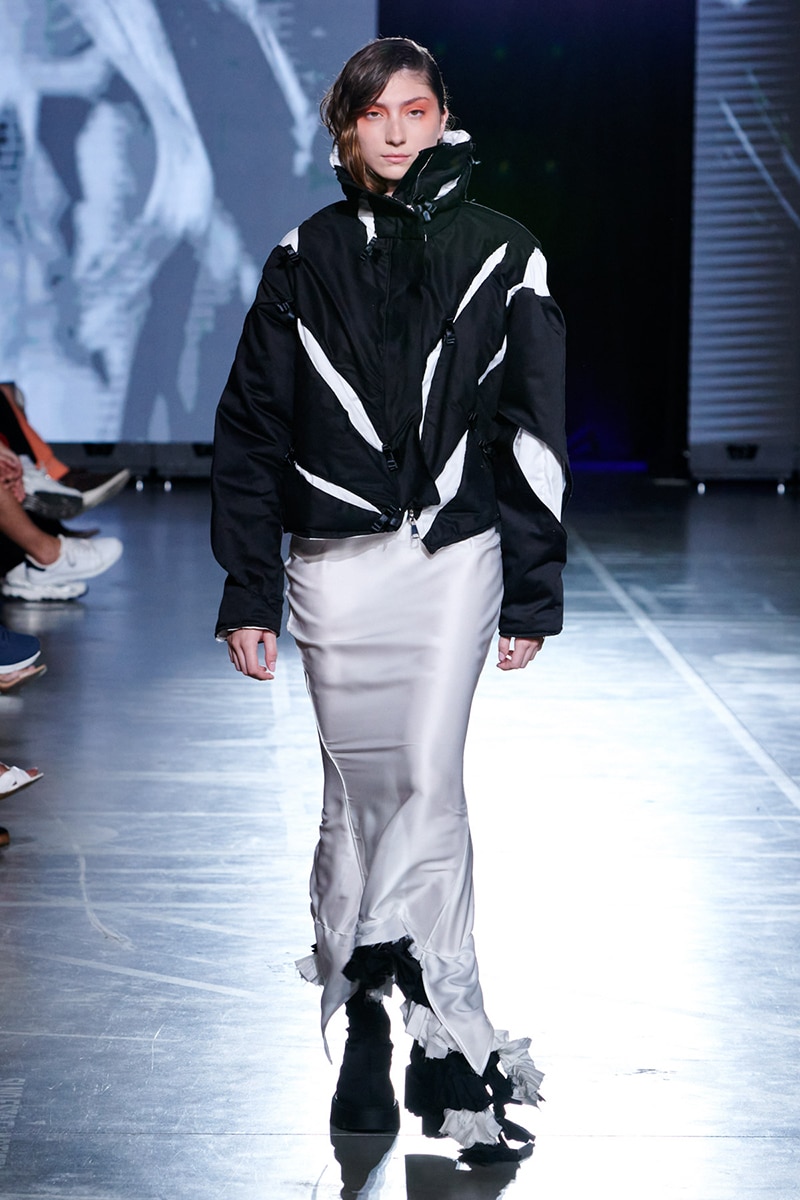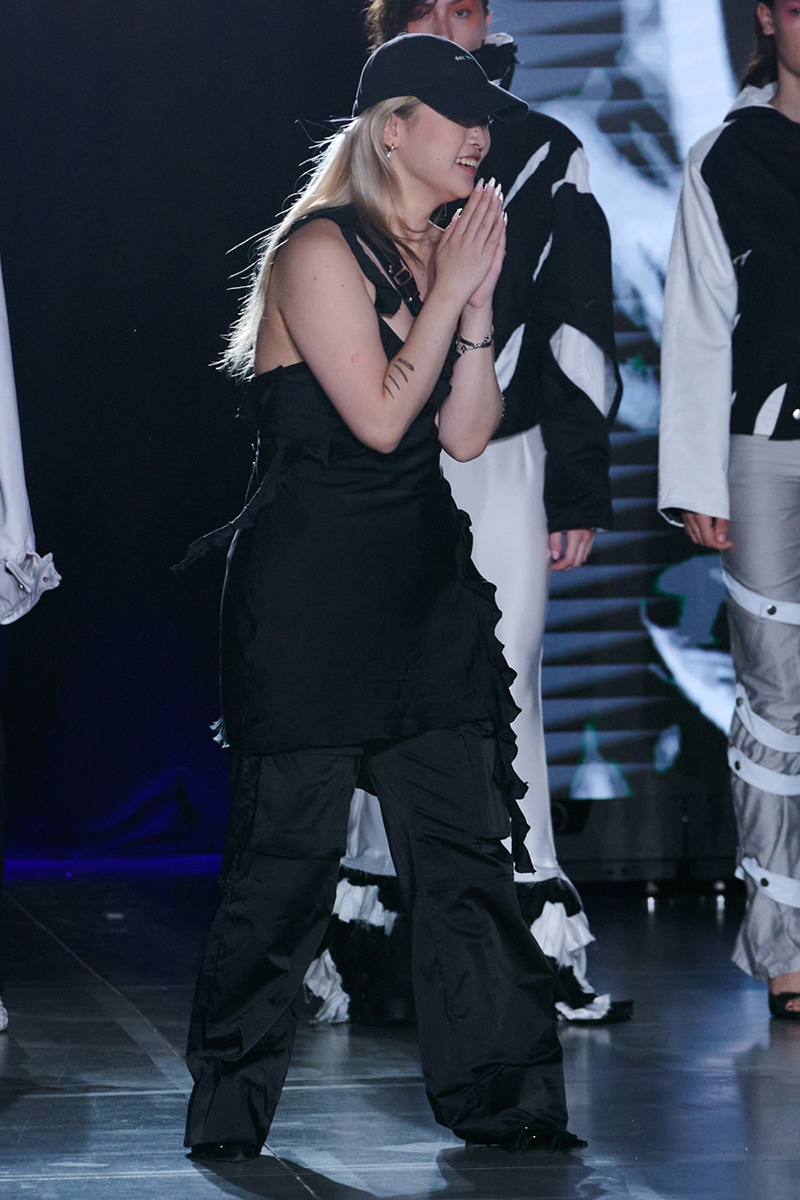 And from "Cuando de noche me abrazas" by A.F. we move on to "Proc", the work presented by Dekui Yang, who proposes a series of pieces that are a construction of the identity of the wearer. Each garment transcends the previous design that is made of it: laid out flat, the garments present abstract figures, and when worn, they take shape. The construction process includes modeling, pattern-making, and tailoring. A process that could be considered almost architectural, of construction. Moreover, this whole process is recorded through a photographic archive that shows the process of each article.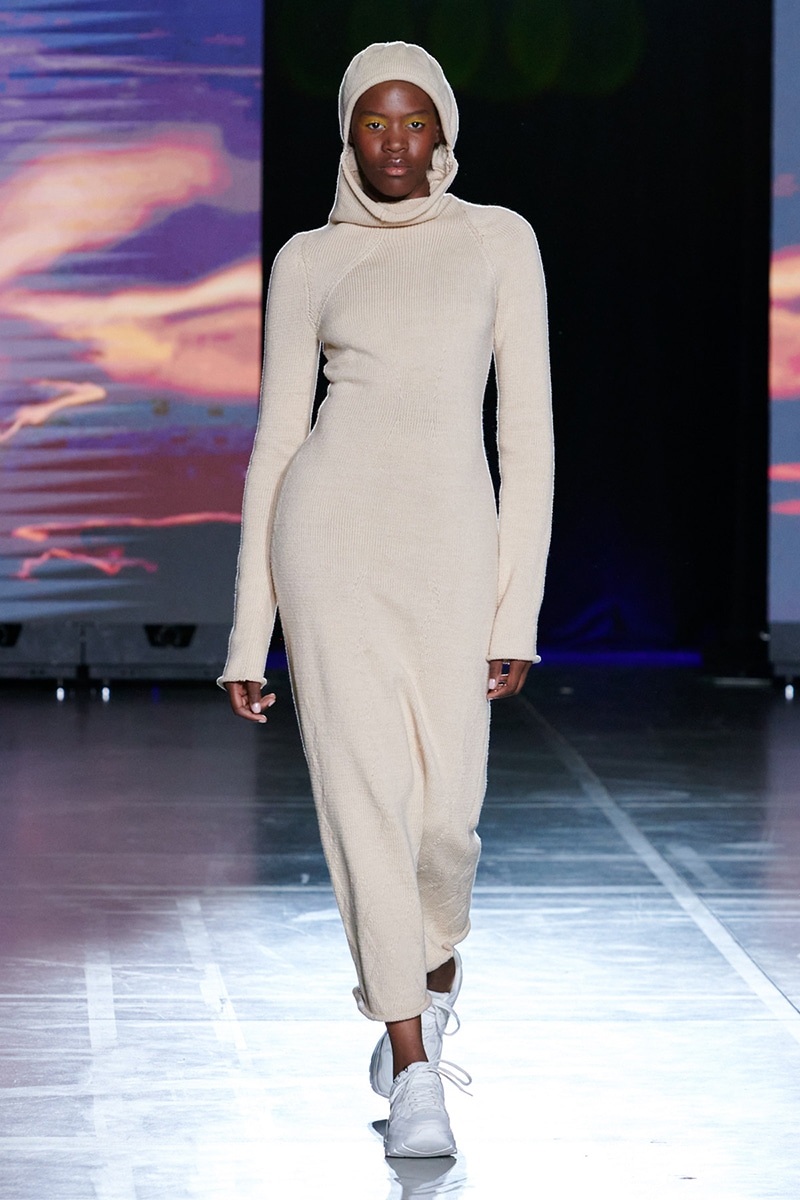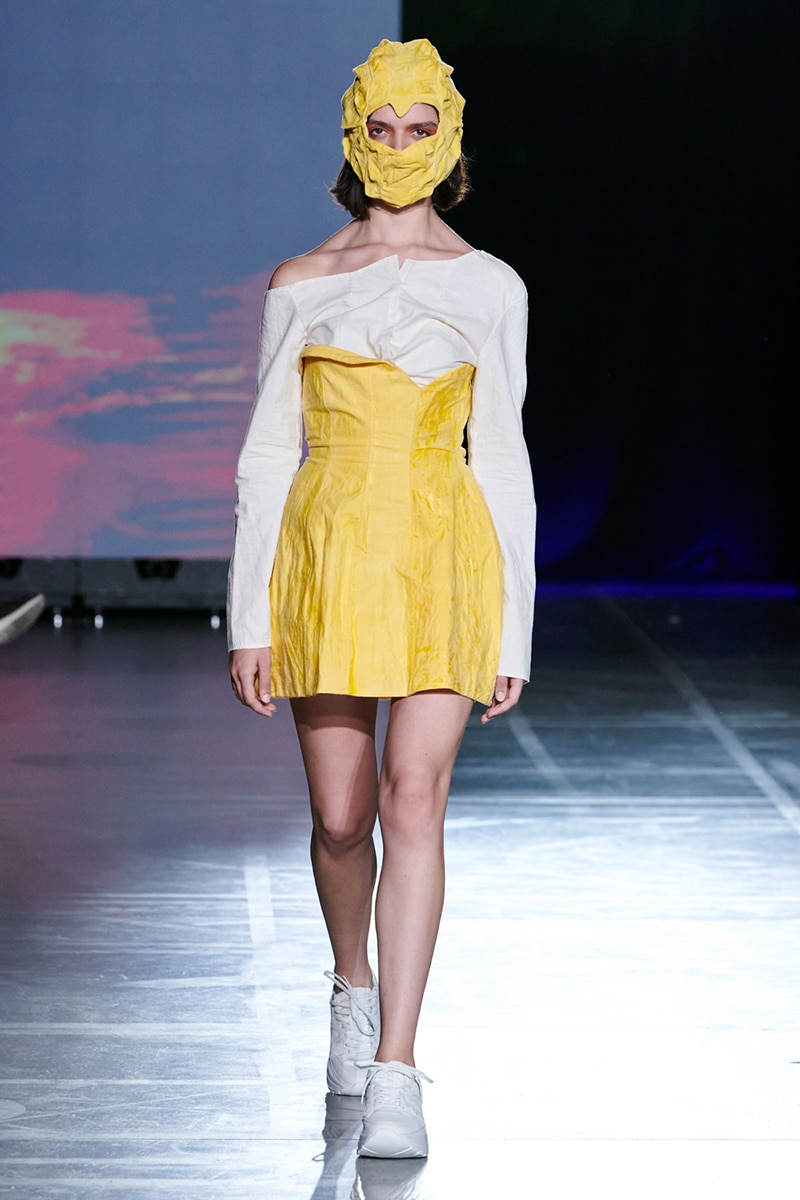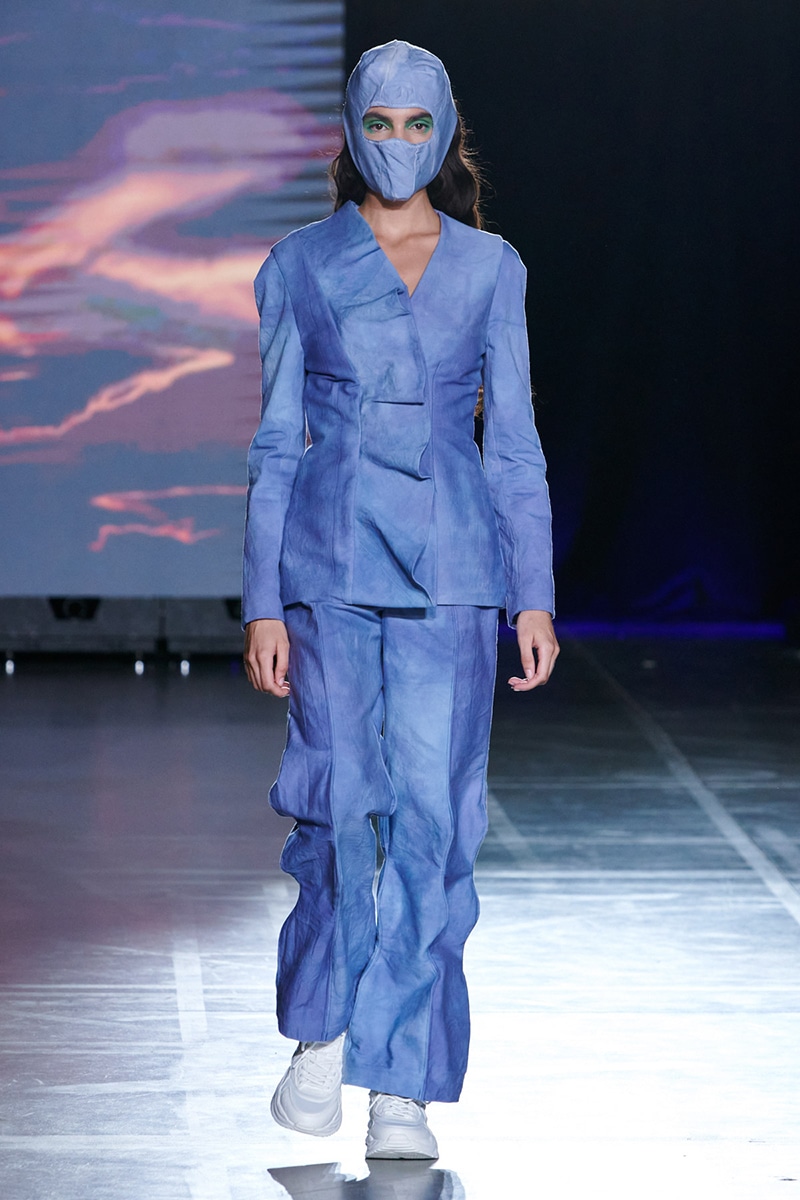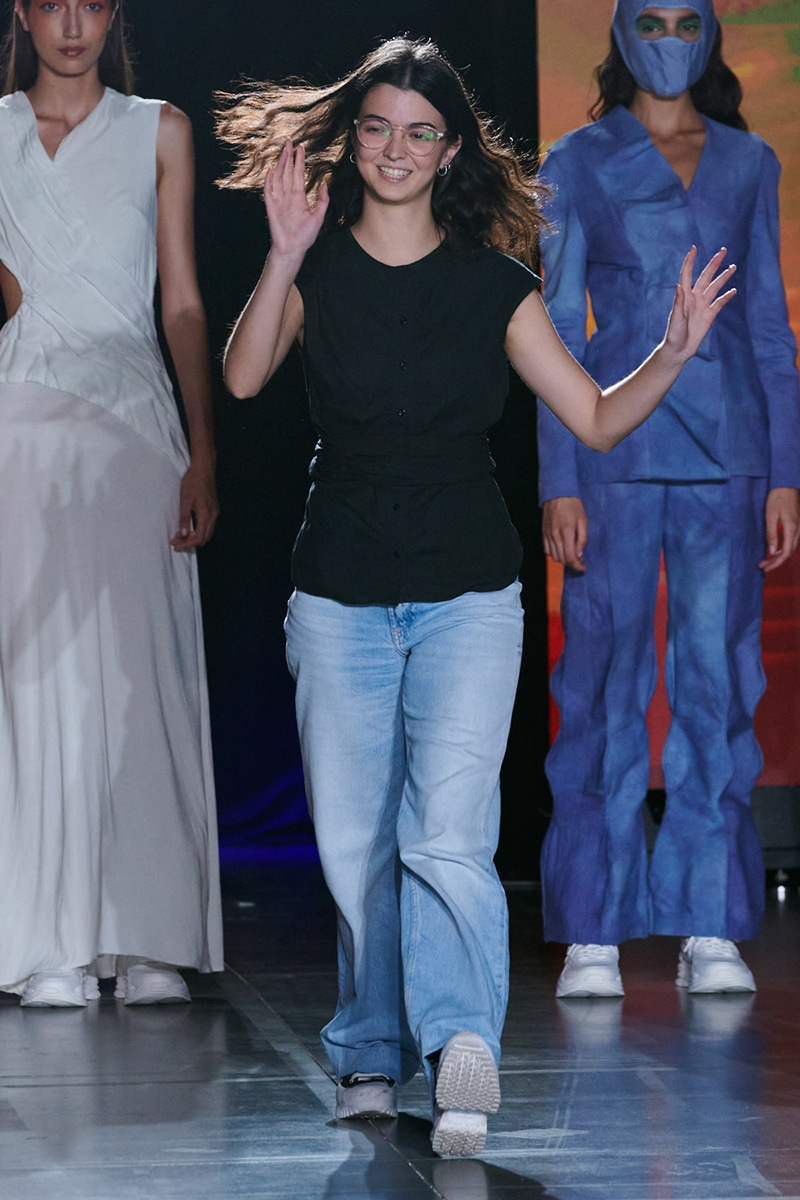 Seventh, Carmen Rosa unveiled "Aware", exploring the possibilities of fusion between human beings and nature, but not in an overflowing or extravagant way, but with a delicate language that borrows its shapes, folds, touch, and colours from flora. Here we find pieces that speak of the coexistence between the human being and the environment. Consistent with this idea, Rosa uses biomaterials and natural materials and dyes, playing and experimenting with them to discover new techniques, effects, and potential that they can offer us.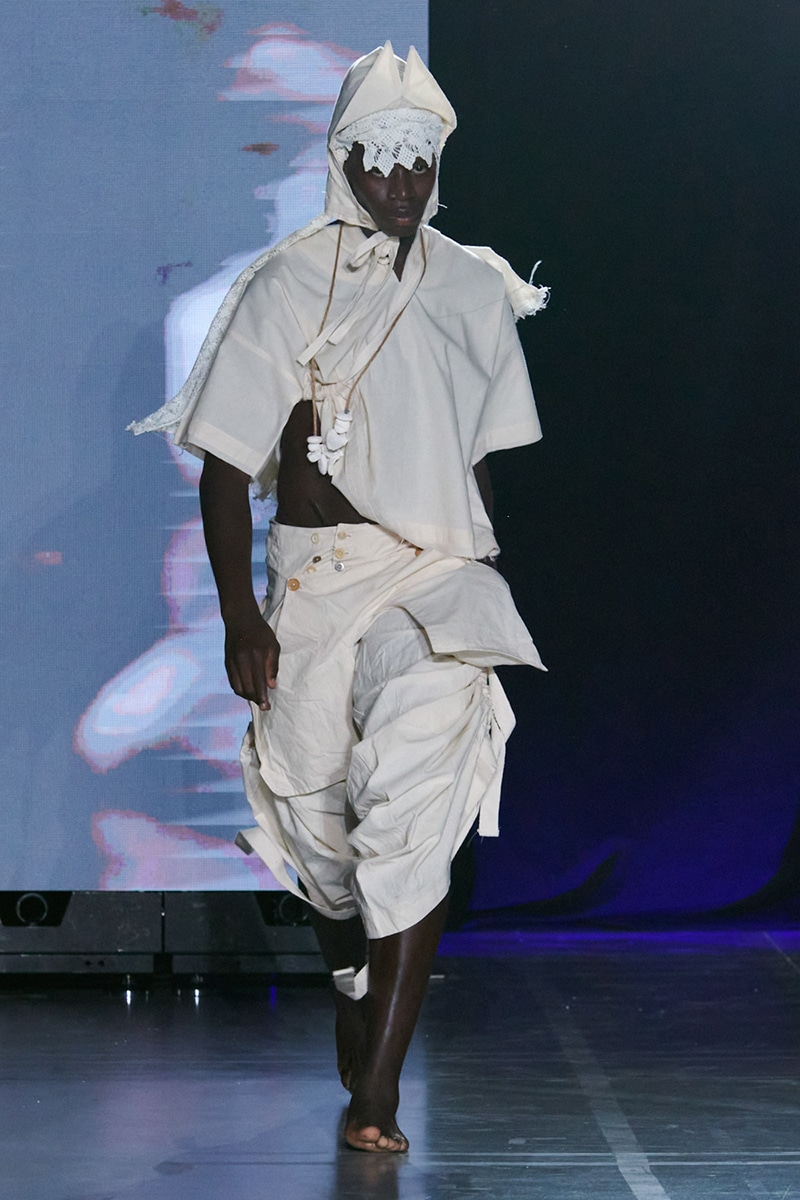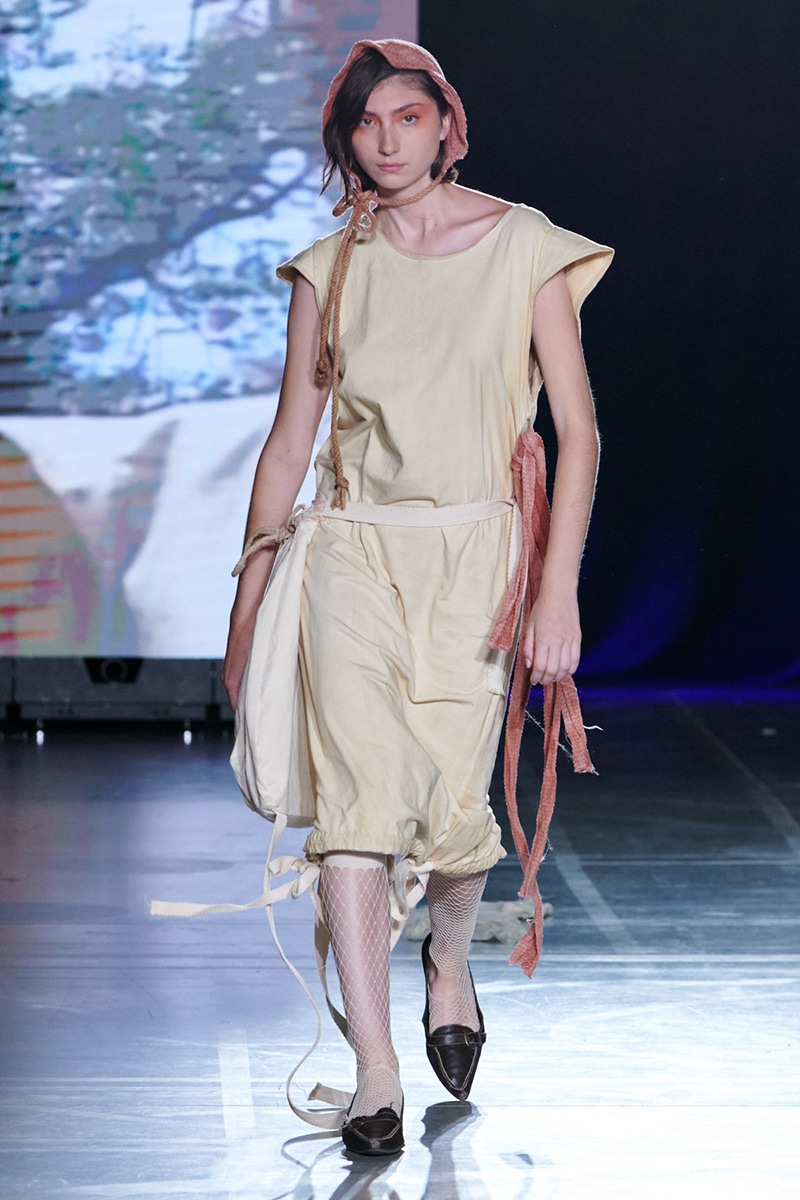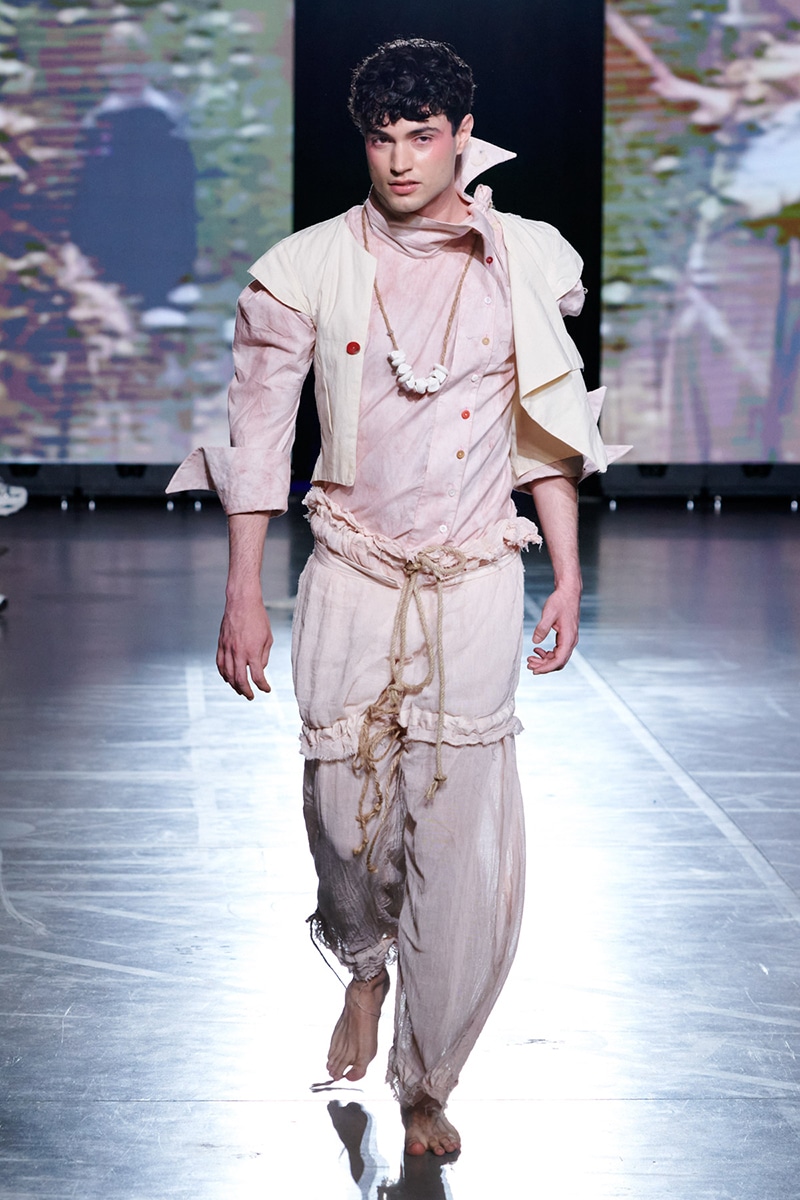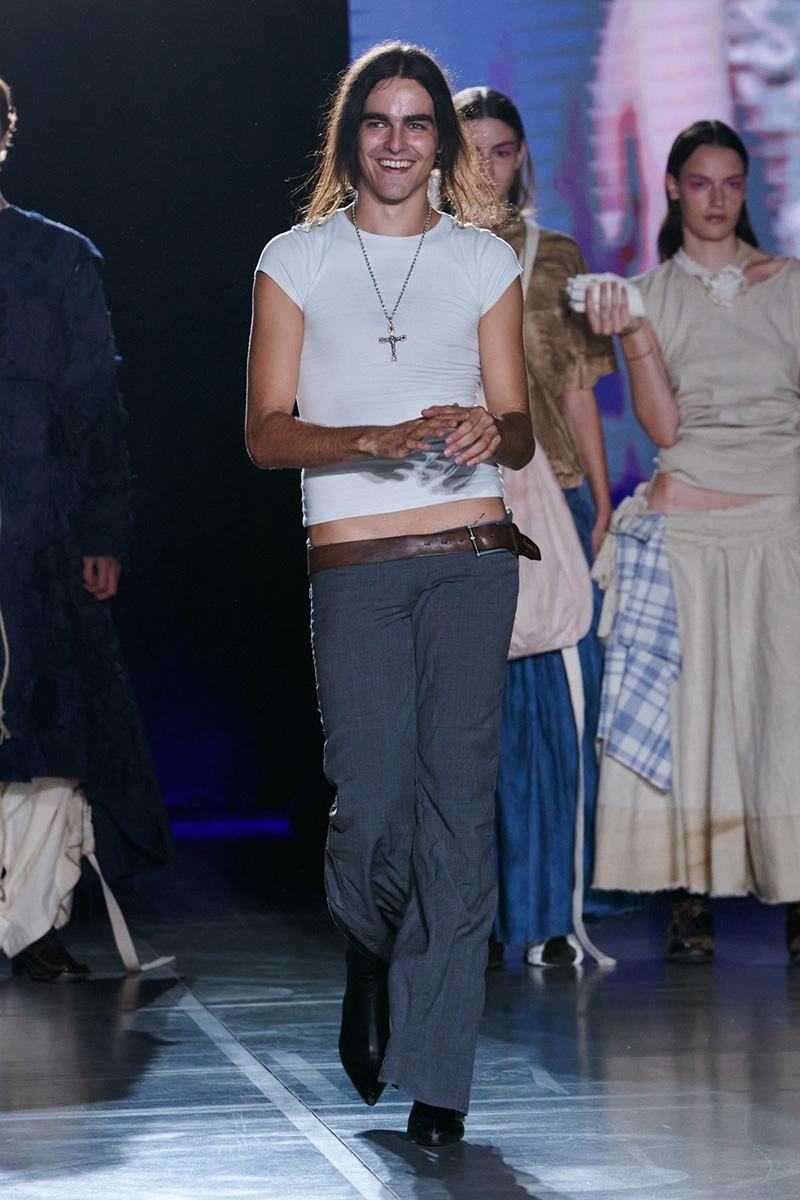 Finally, Marcos Escobar, in charge of closing the 2023 show of IED Madrid and winner of the award for best collection, presented "Jano Bikoitza", which talks about the evolution and differentiation that he and his twin brother have experienced through external factors, such as role models. This has to do with how two people with the same genetic material have found different ways of expression. For this reason, his garments are at the same time multiple garments, multi-position pieces that everyone can adapt and wear depending on their personality and how they want to express and show themselves. At the same time, Marcos also refers to the colours and raw materials of his homeland, the Basque Country, using natural dyes that refer to the landscapes of his childhood.
Congratulations to all the graduates! From now on you can boast of being part of the history of IED Madrid.