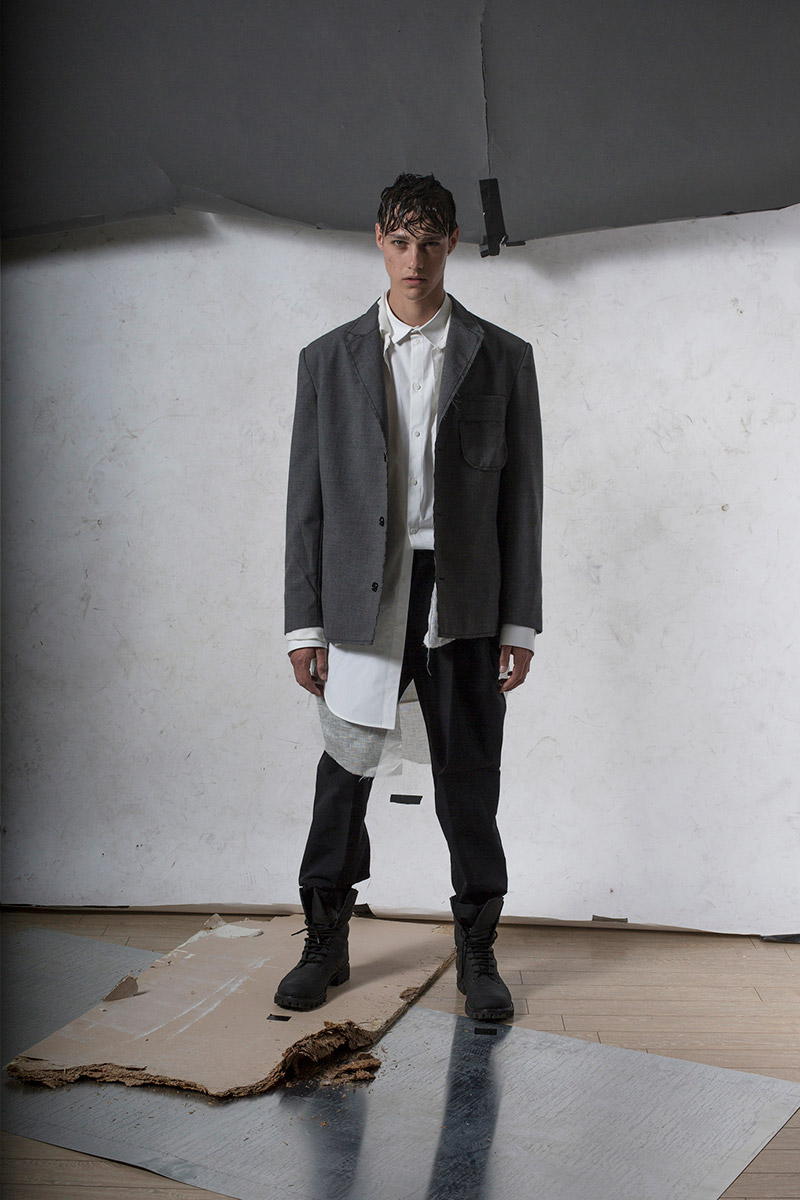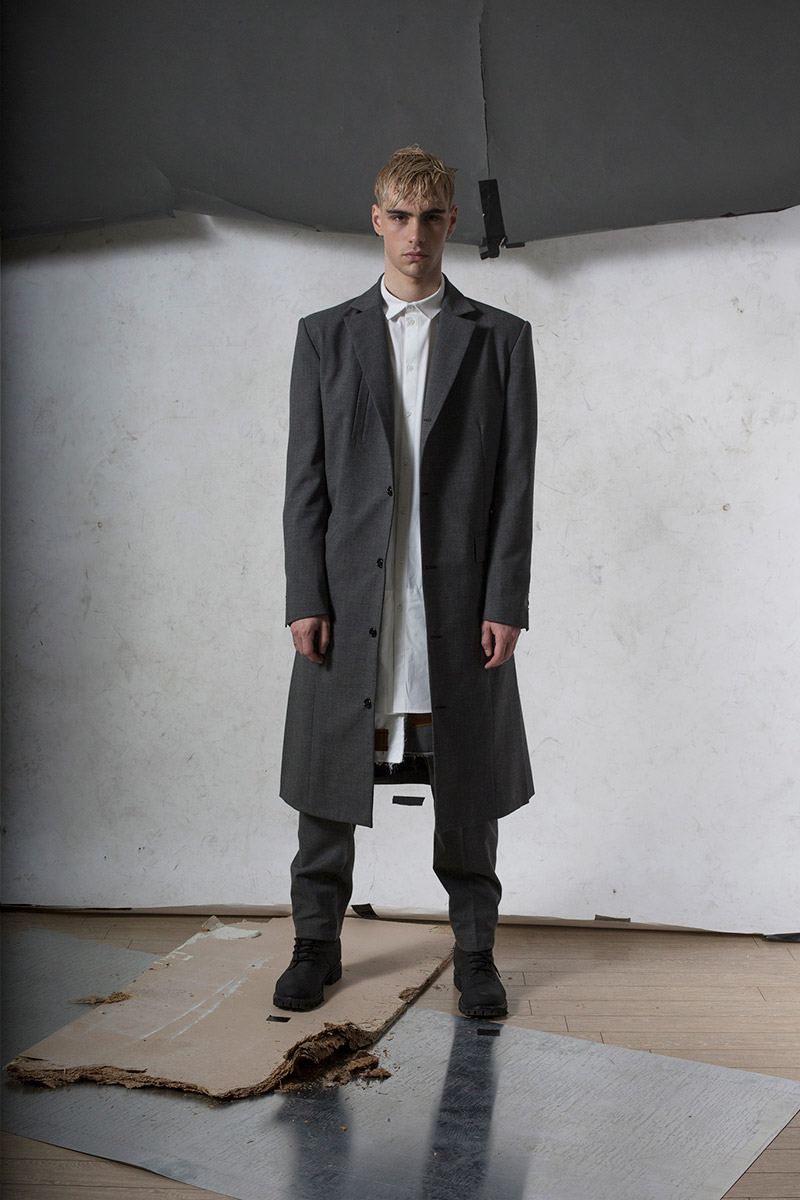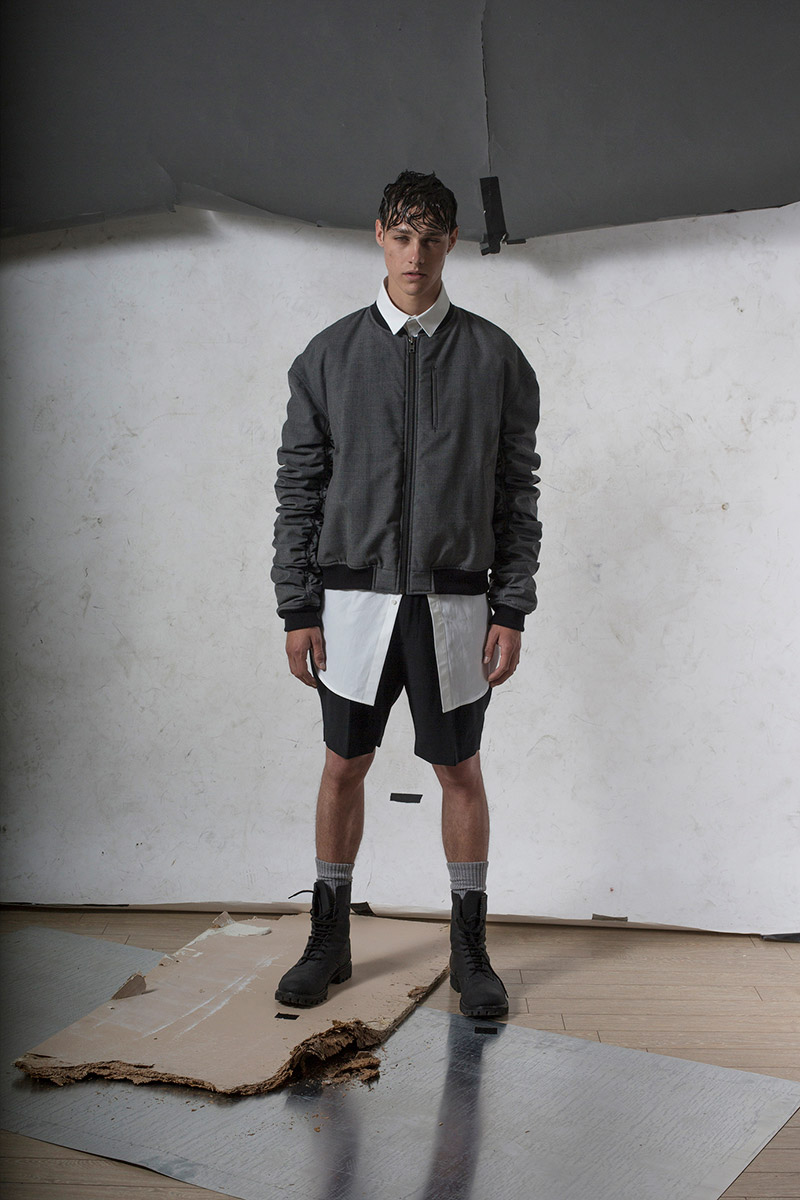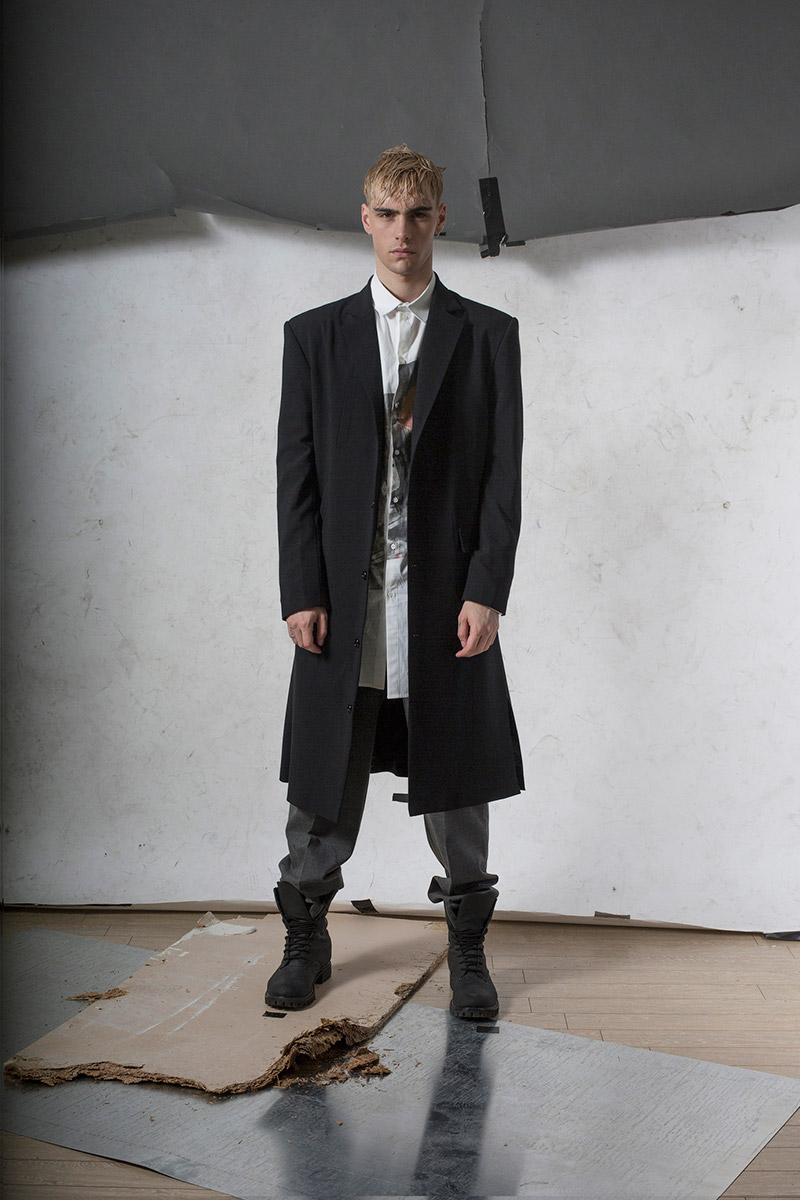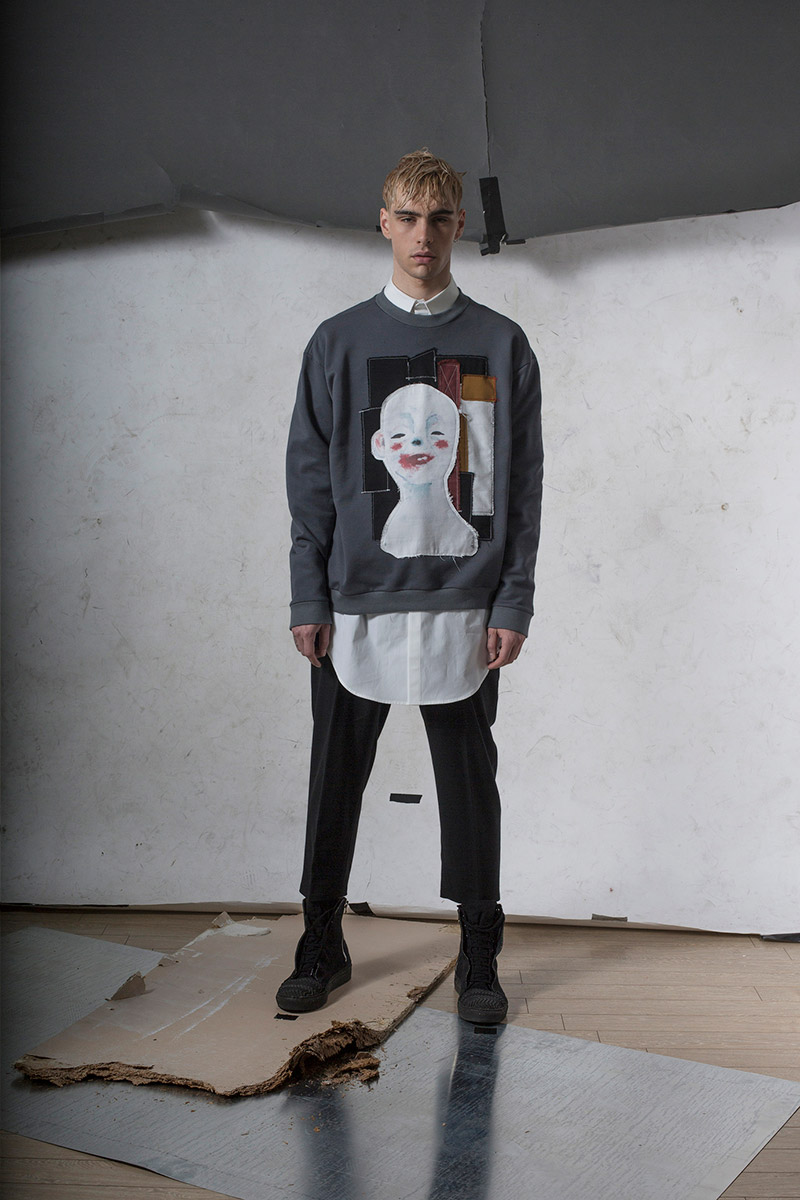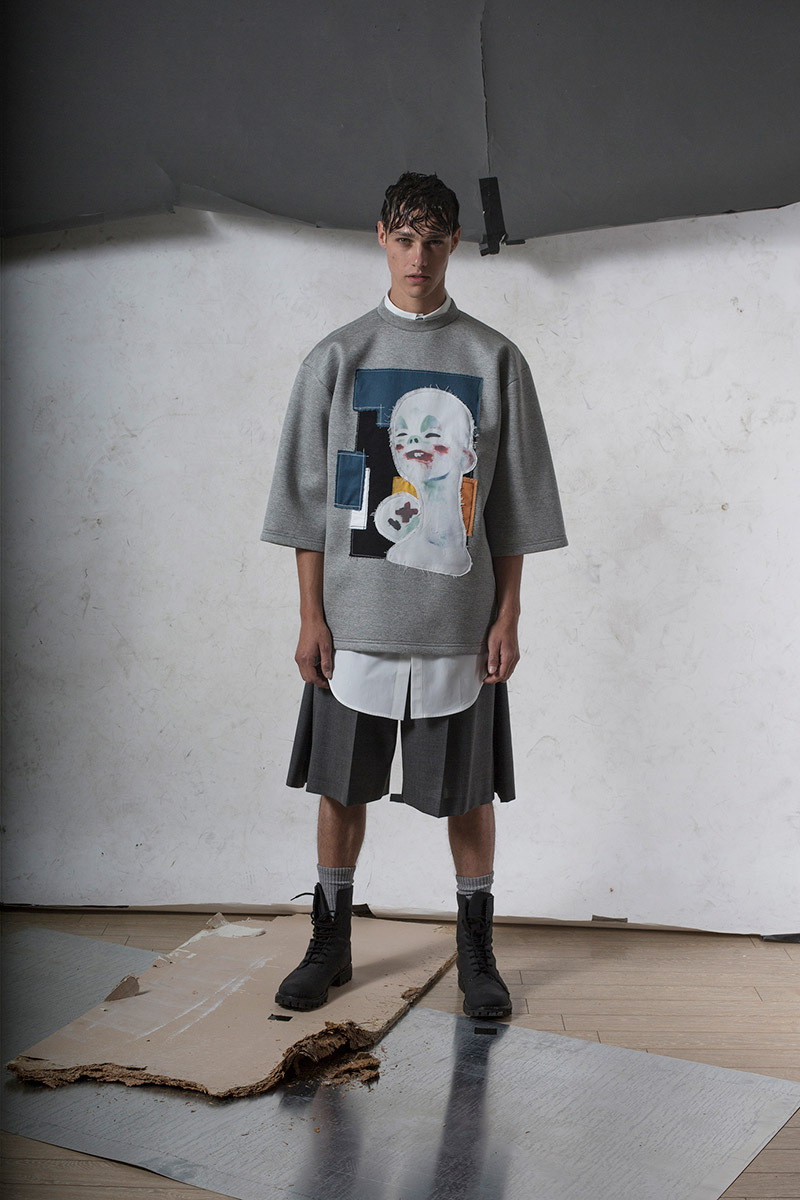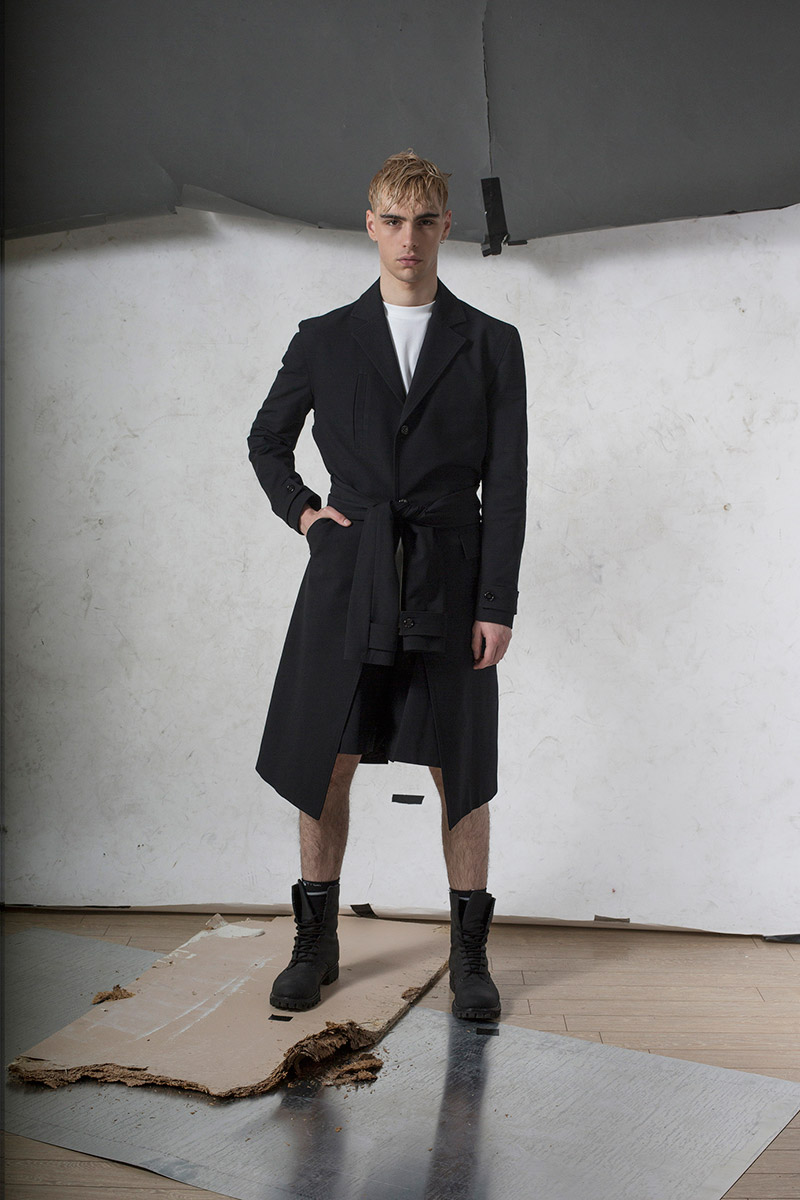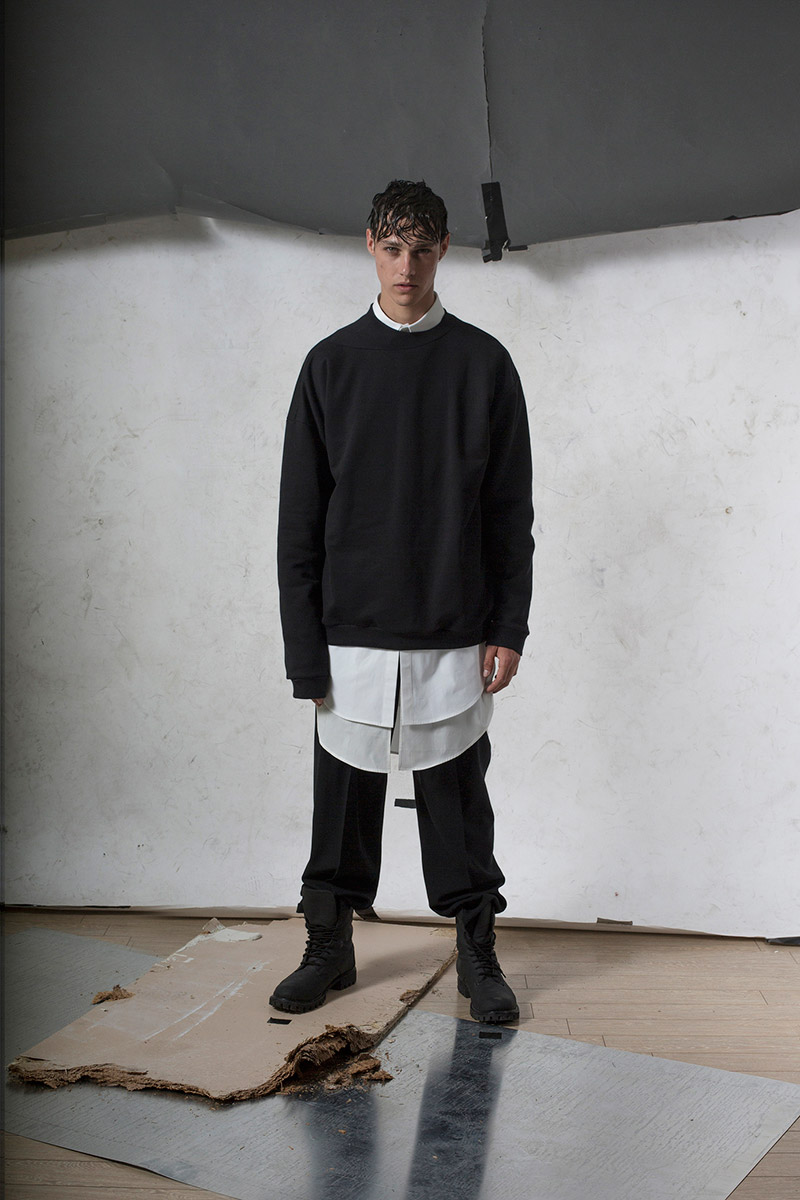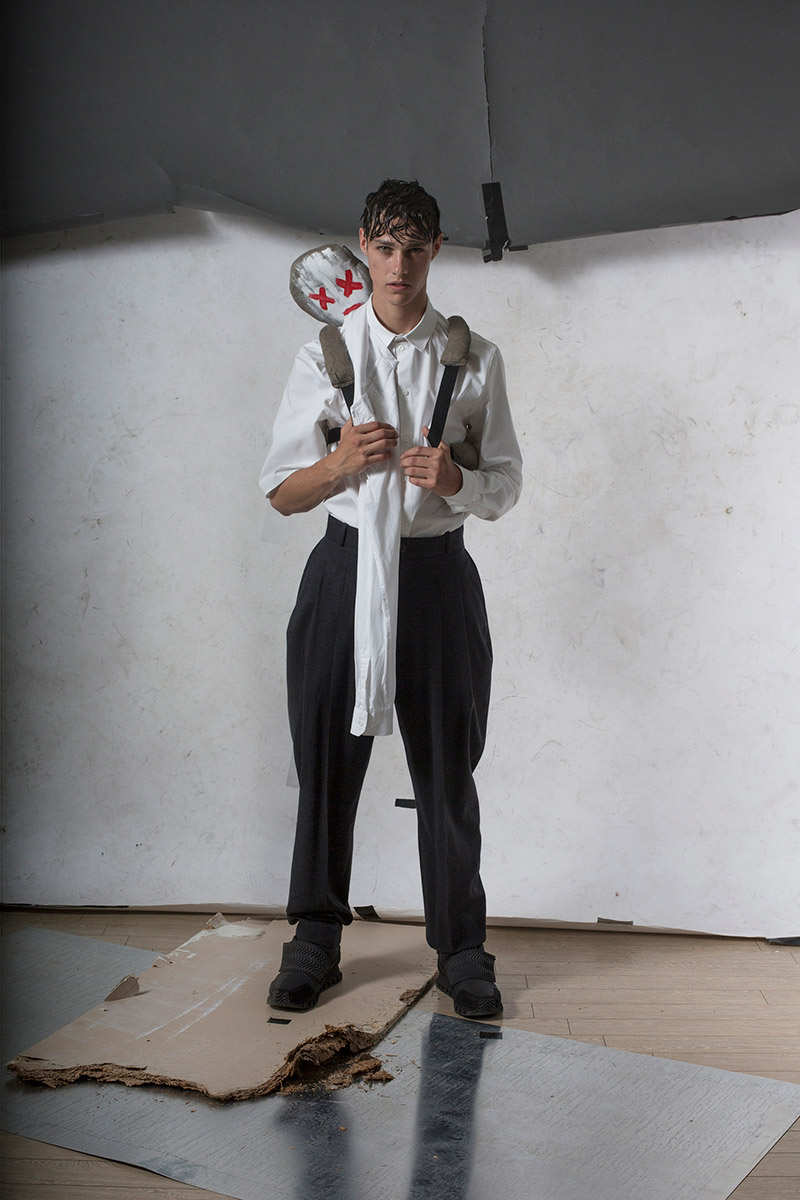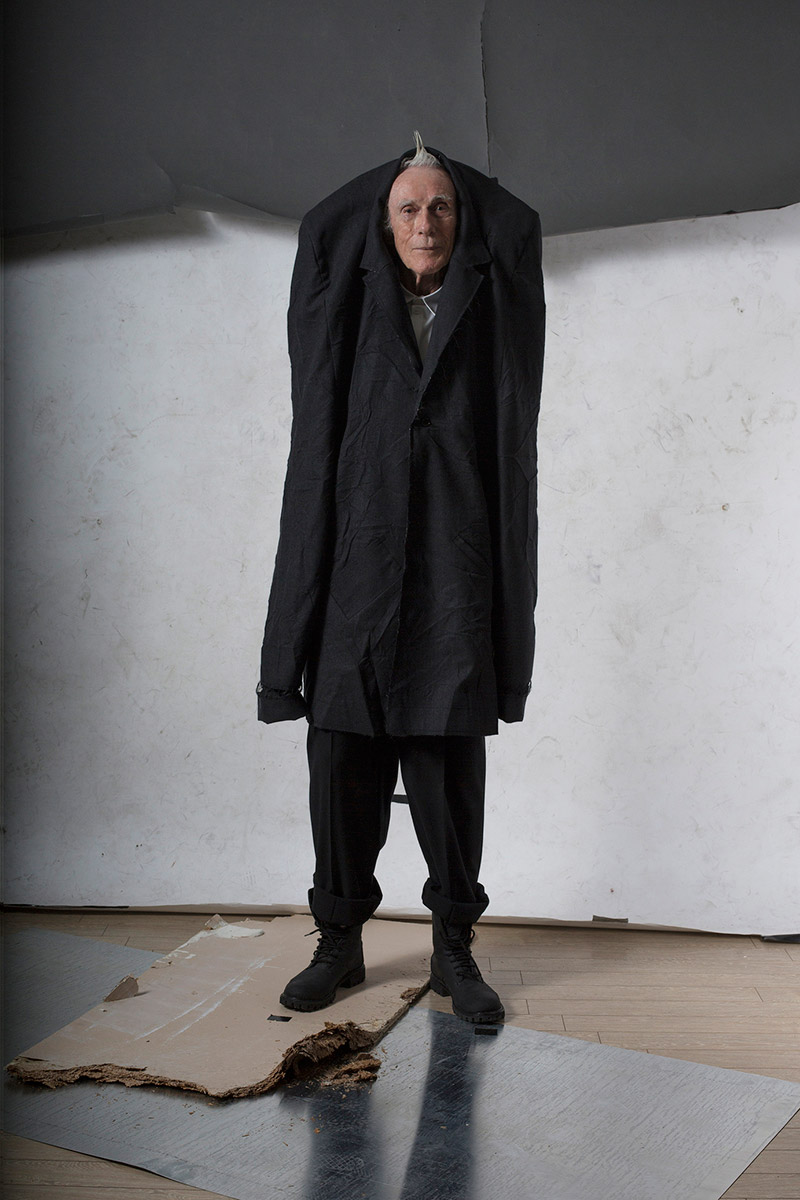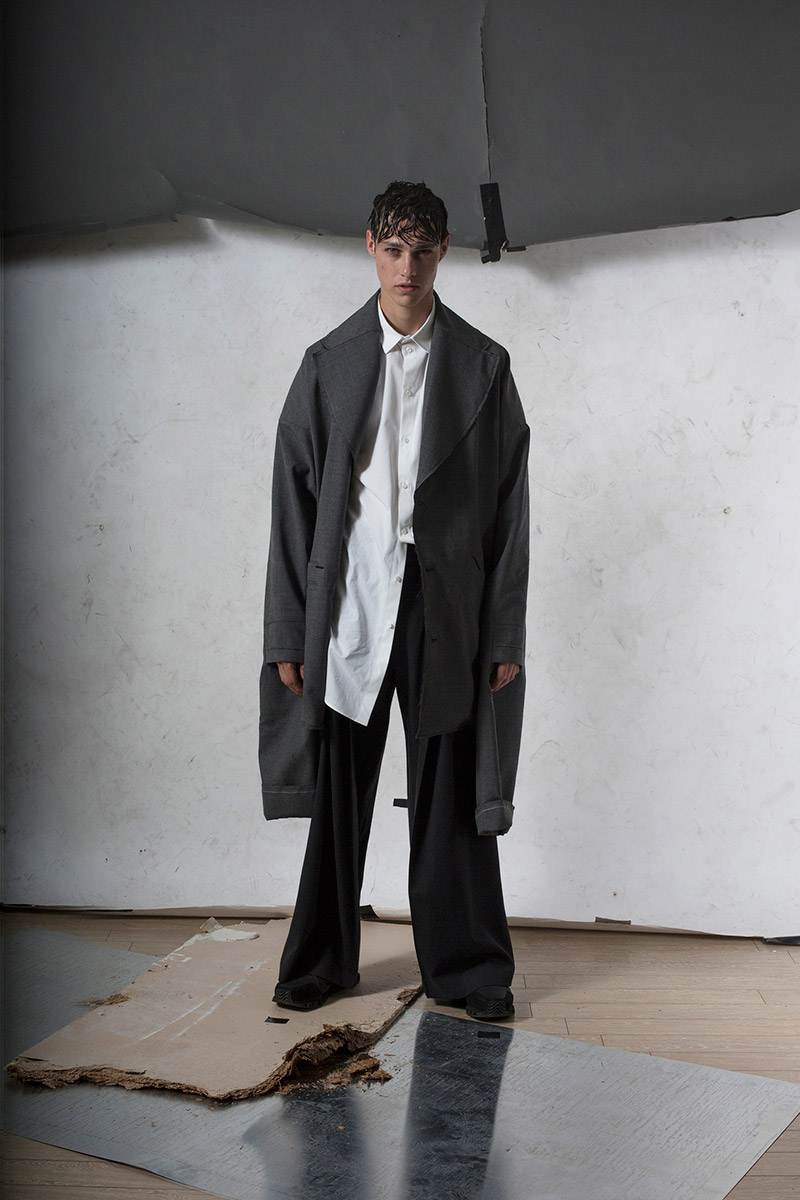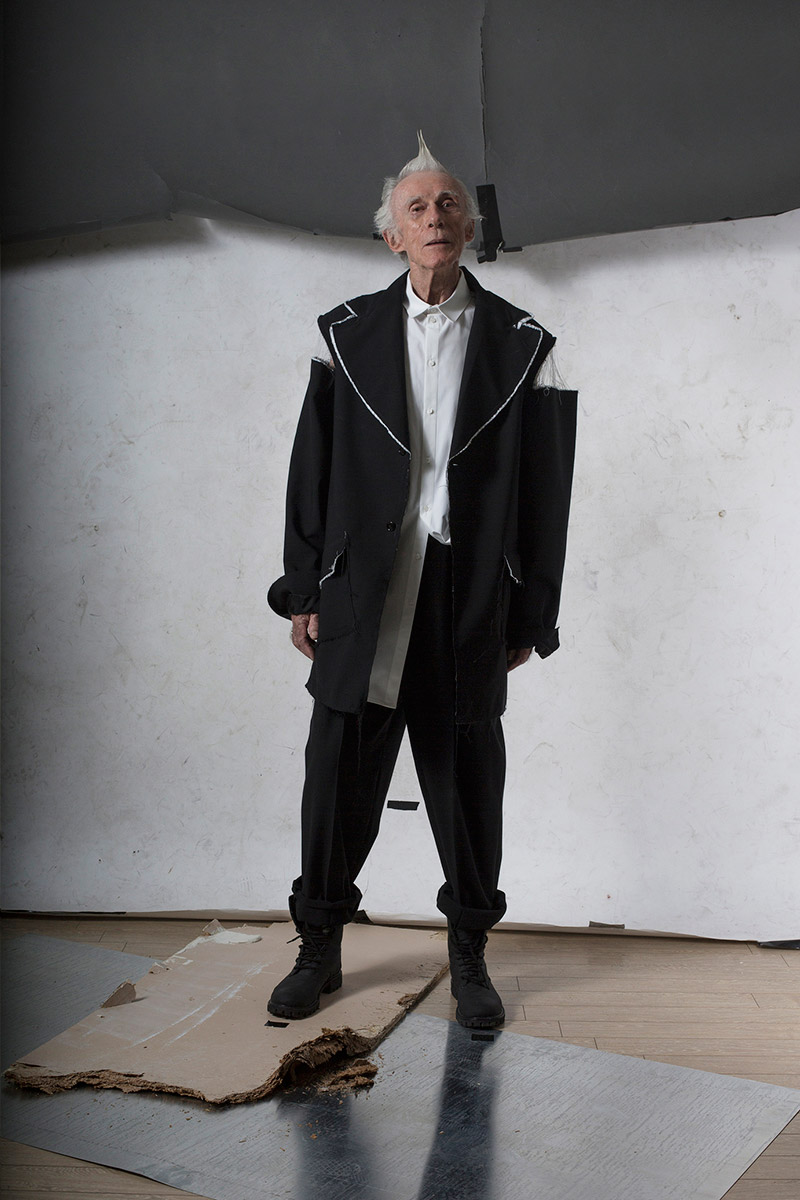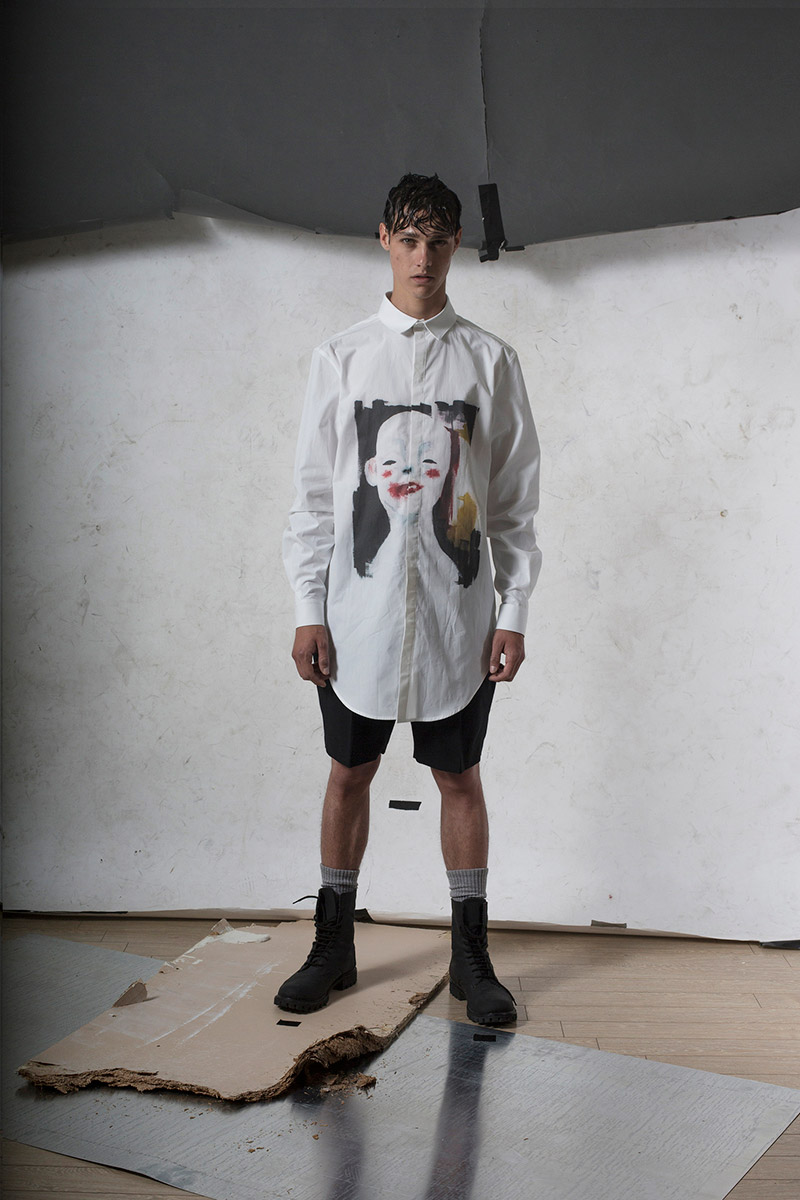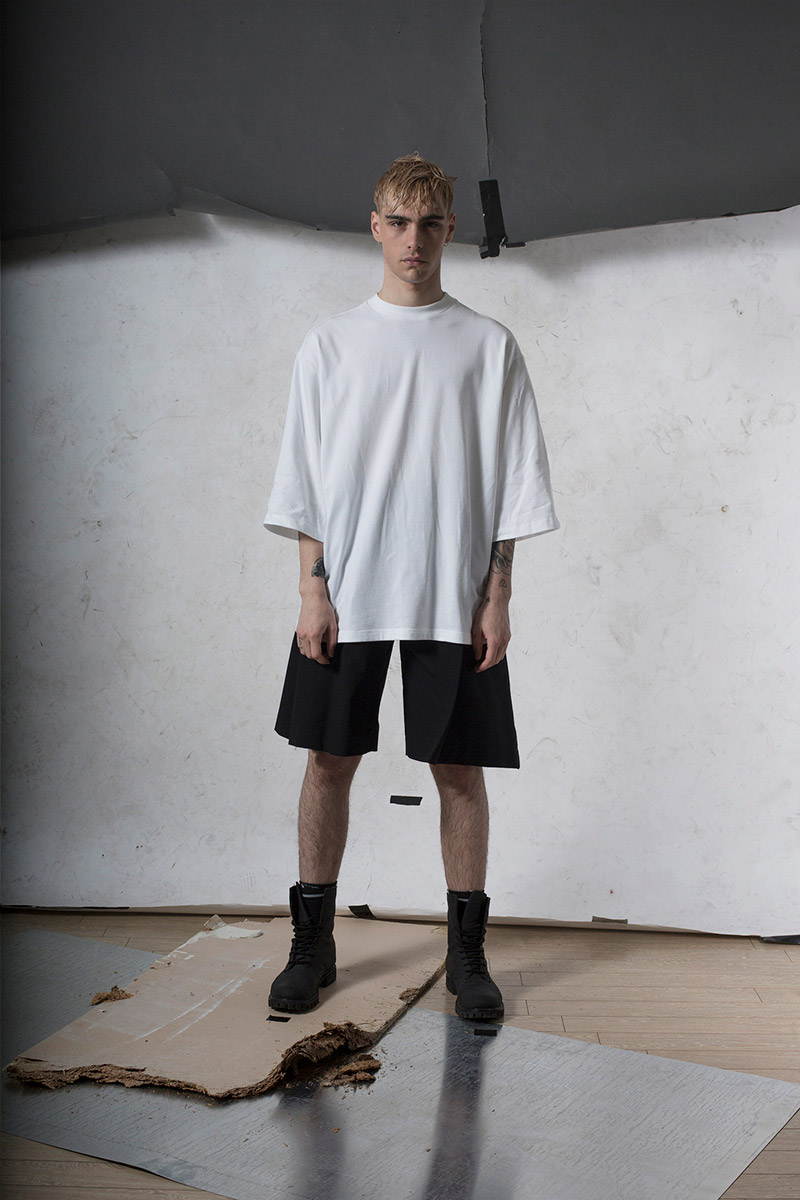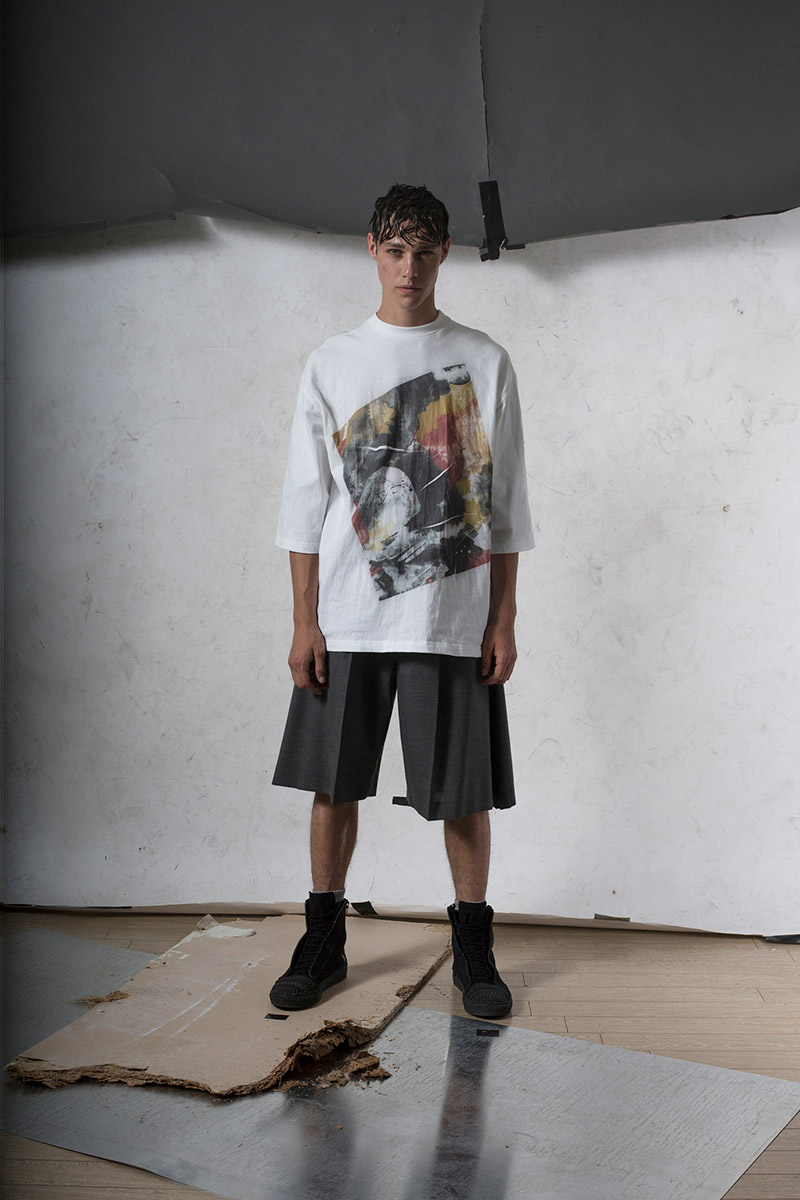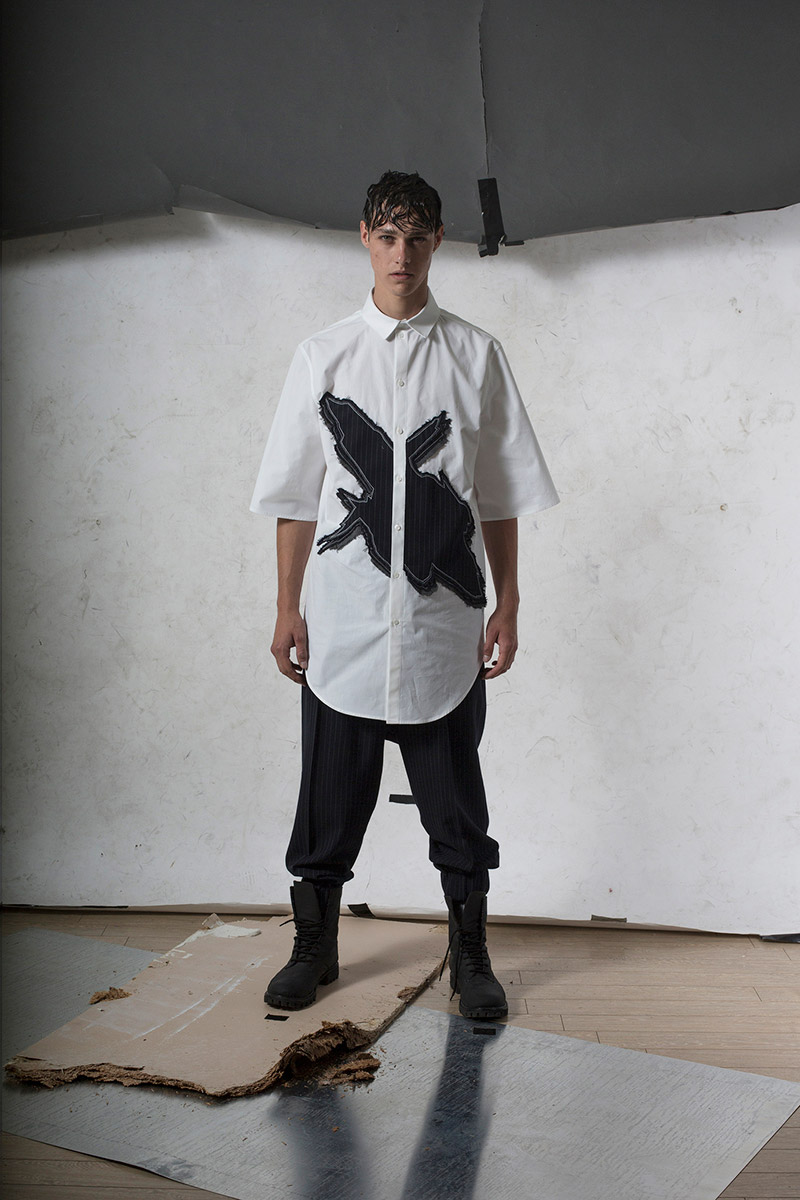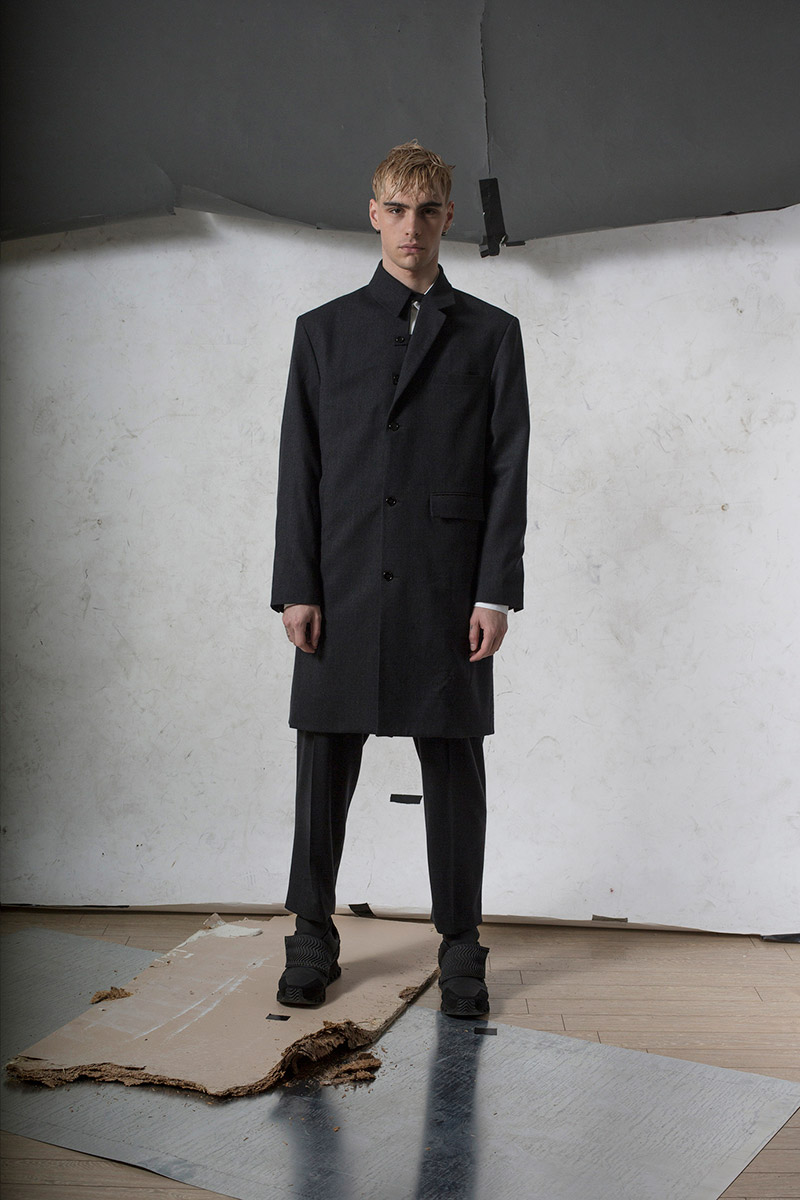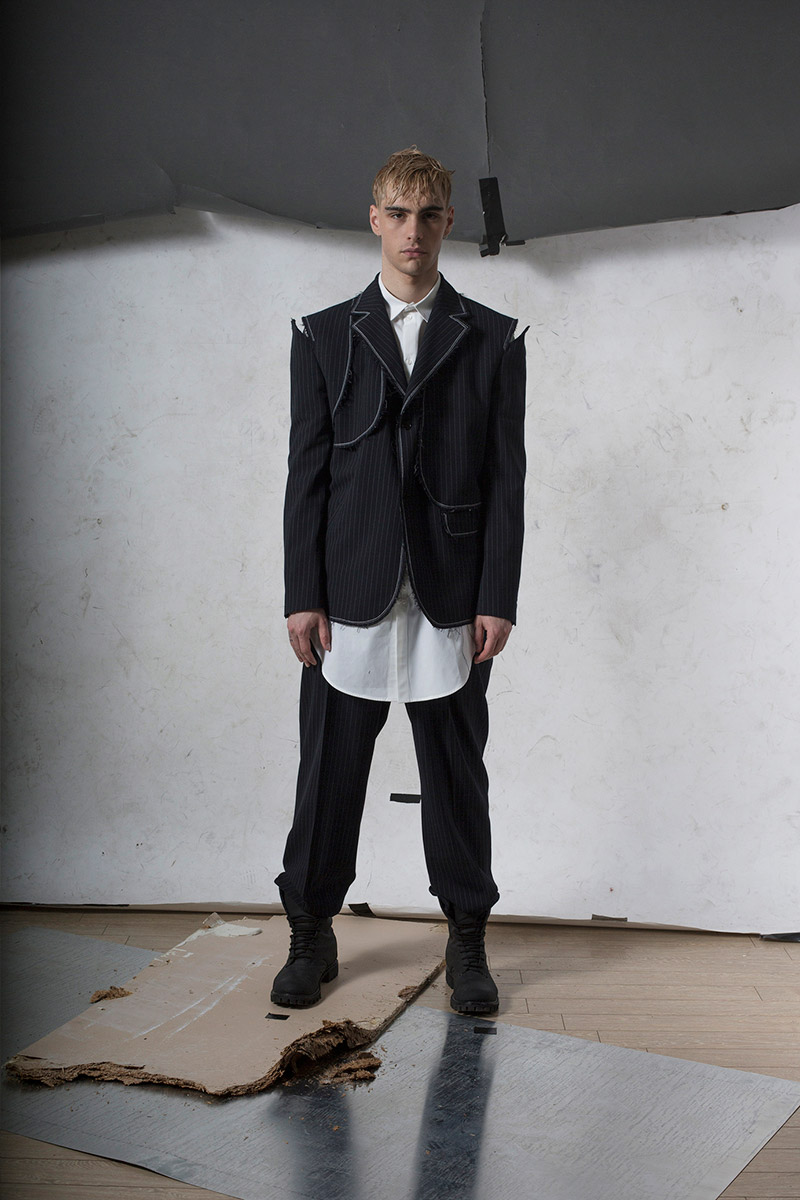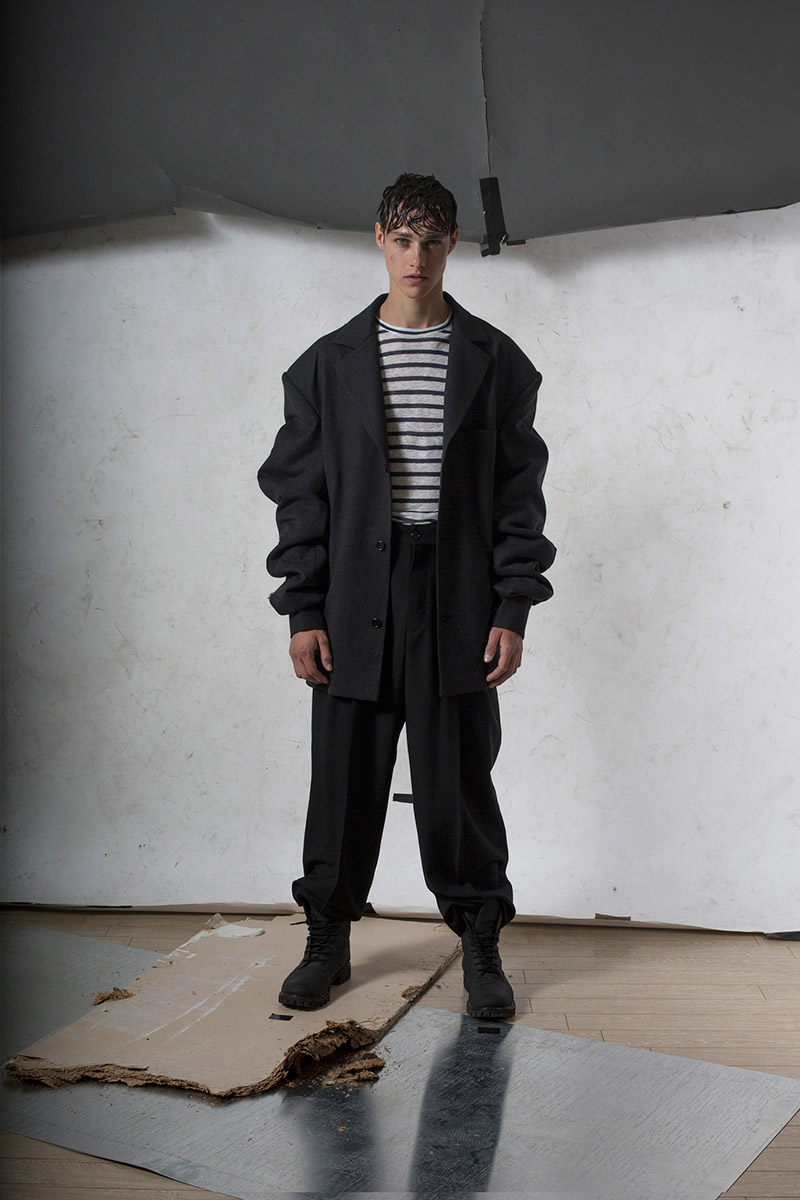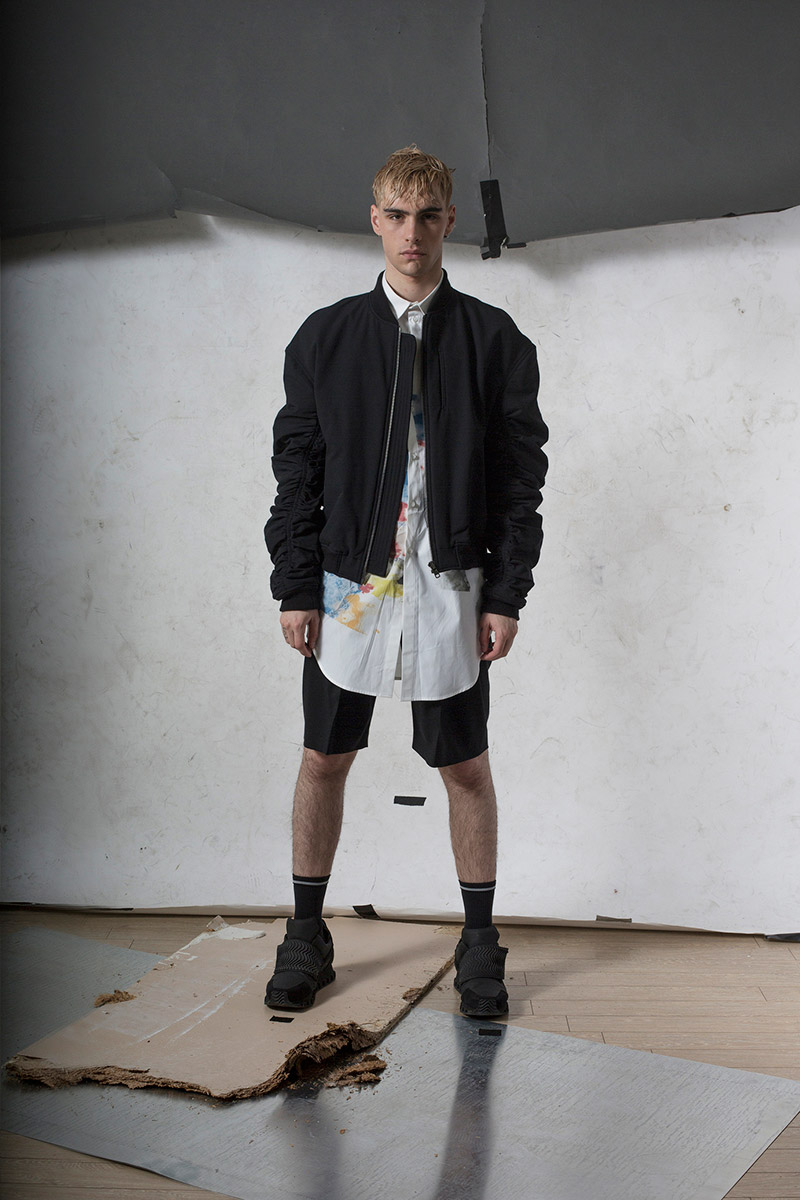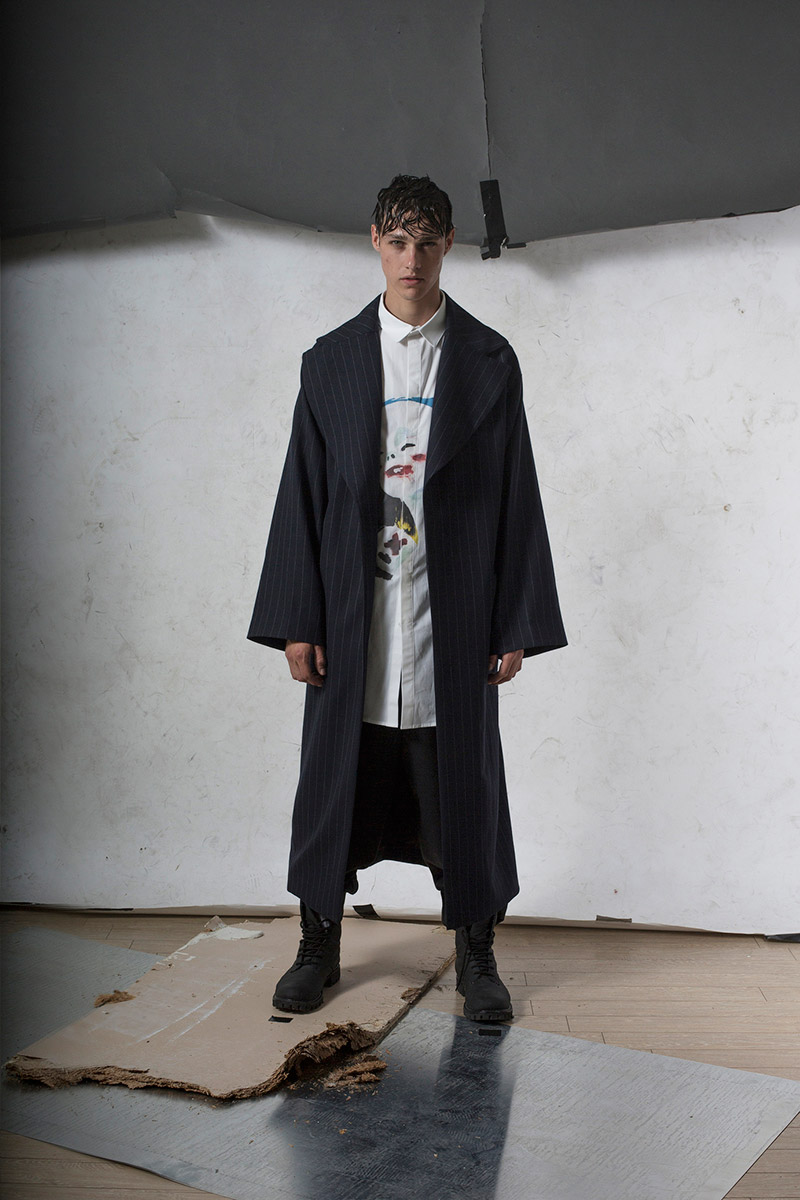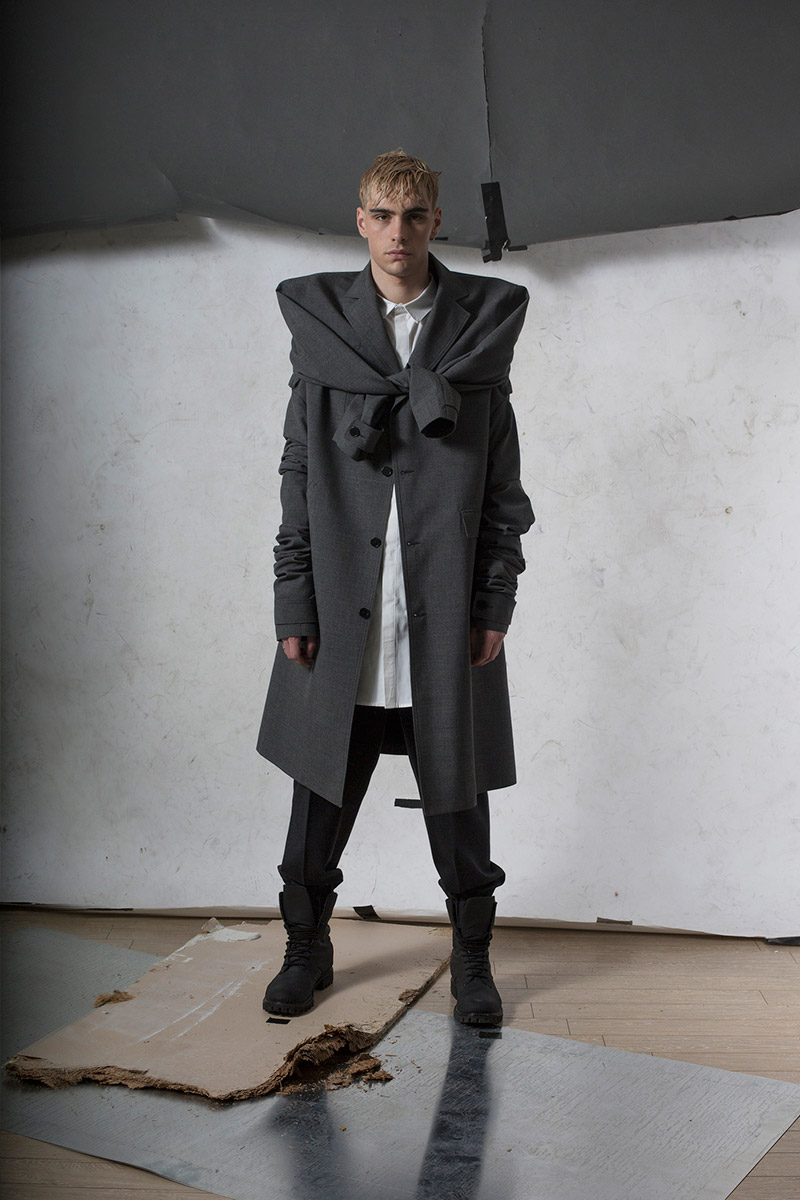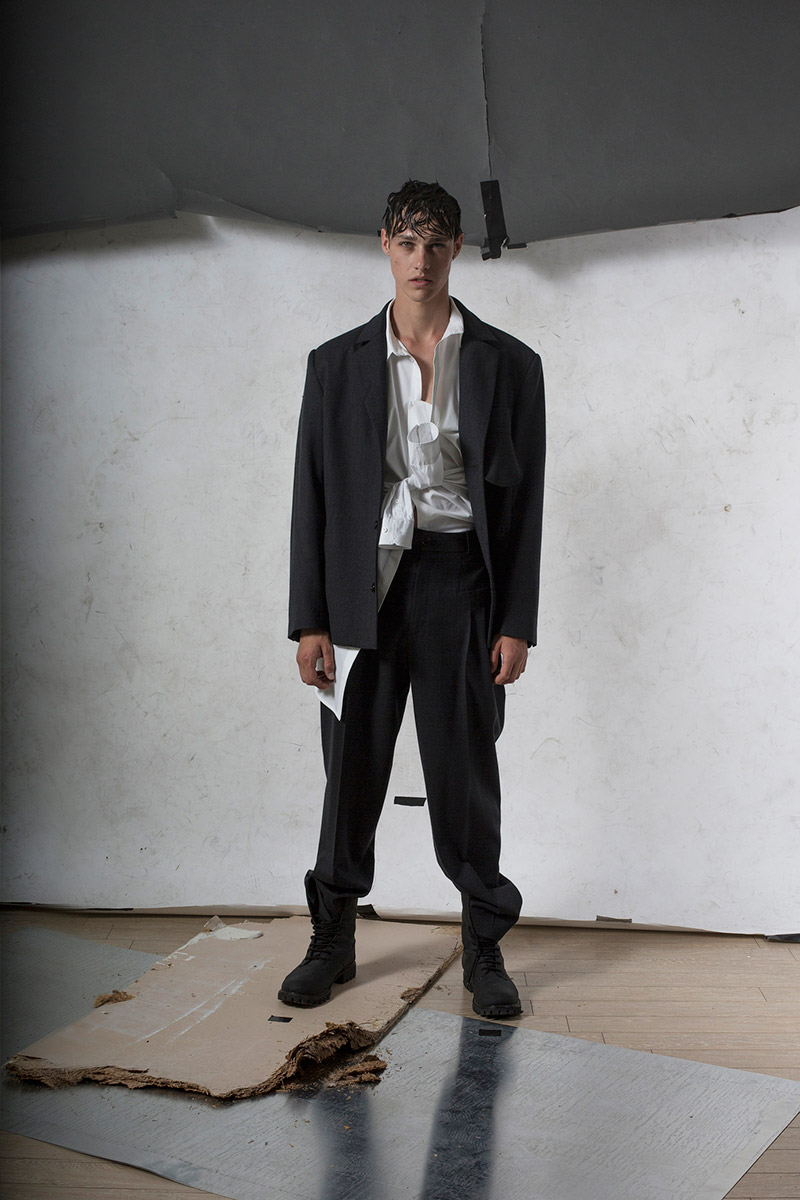 Icosae unveiled its Spring/Summer 2016 lookbook, featuring models Jonathan Bauer Hayden at M management and Augustin Marlot at New Madison.
The Spring/Summer 2016 collection entitled SWEAT DREAMS tells the story of the phenomenon of sleep in which a person, either falling asleep or awakening, temporarily experiences the inability to move, speak, or react. It is a transitional state between wakefulness and sleep.
The season offers warped static silhouettes with atmospheric movement building a theme that reconstructs strict uniforms with subtle movement in fabric compositions. SWEAT DREAMS includes a range of prints and patchwork all painted in house. The print of the season is a painting entitled POÏ (OI, OI) serenades the collection by offering a melancholic nod to the British punk movement.
The collection offers an uncompromised range of tailored pants, patchwork shirting, summer coats made in fluid fabrics and a series of linens and easy to breathe fabrics including cotton jersey, wool, linen and selection of nylons.