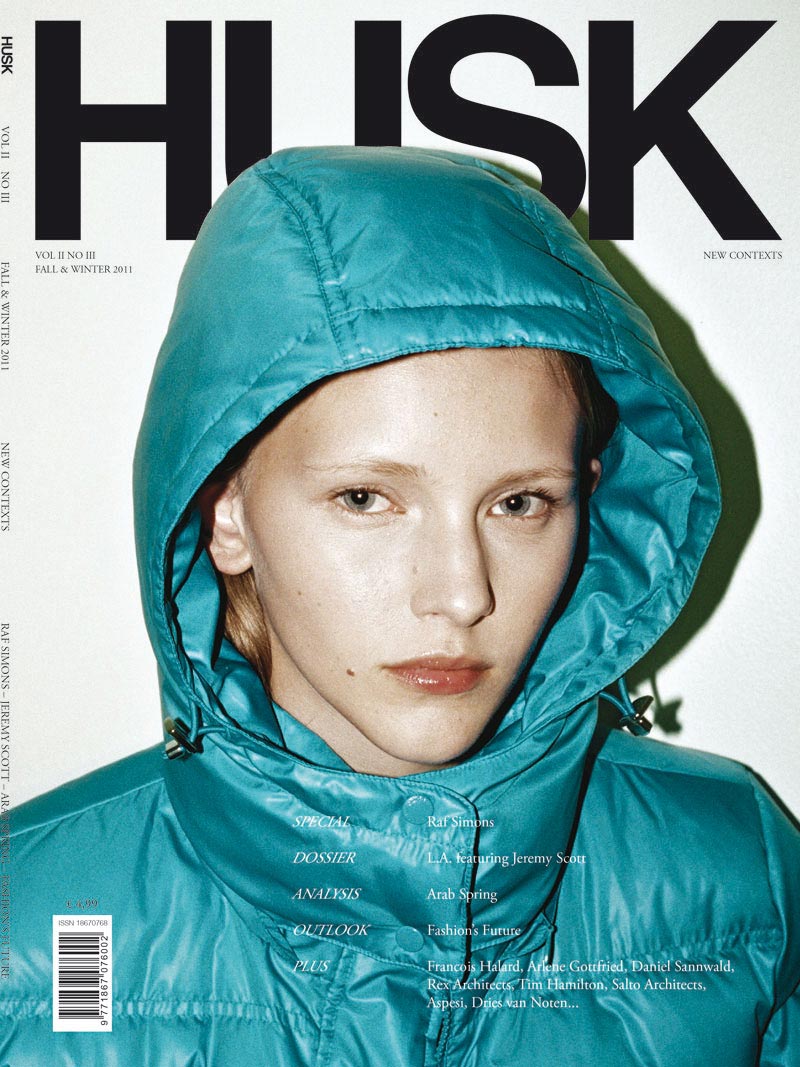 The Fall/Winter 2011 issue of HUSK includes a special about Raf Simons, an L.A. Dossier featuring Jeremy Scott,  a cultural analysis of the Arab Spring, an outlook to fashion's future including education,  retail, media and marketing, features about photographer François Halard and Arlene Gottfried,  an editorial starring photographer Daniel Sannwald as well as Aspesi, Dries van Noten,  Rex Architects, Tim Hamilton and many more. The best of Fall/Winter fashion in editorials  shot by Niclas Heikkinen, Hanna Putz, William Jaspert, Kim Jakobsen To,  Michael Donovan, Jonas Lindström, Justin Wu and Crystin Moritz.
"We are tired of everybody taking something old and calling it new again, so we decided   to put things into new contexts. It's a rearrangement – finding something somewhere it   doesn't belong."
Order your copy now online here or find your local outlet here.