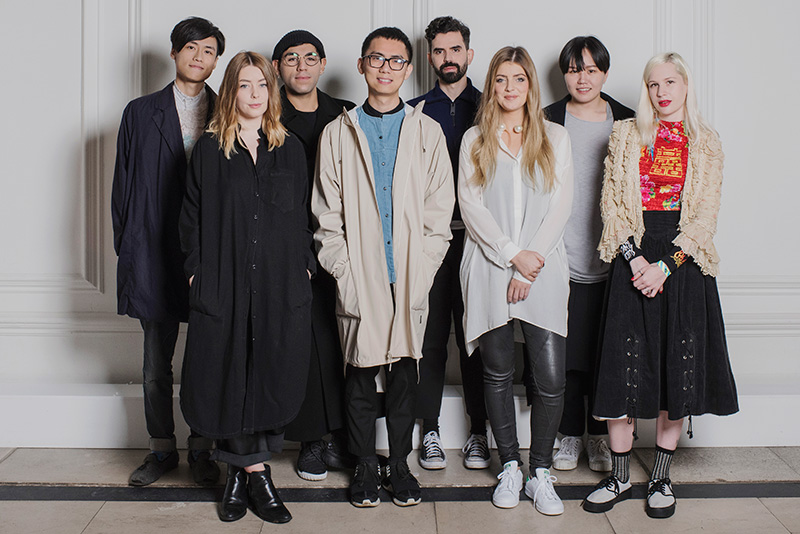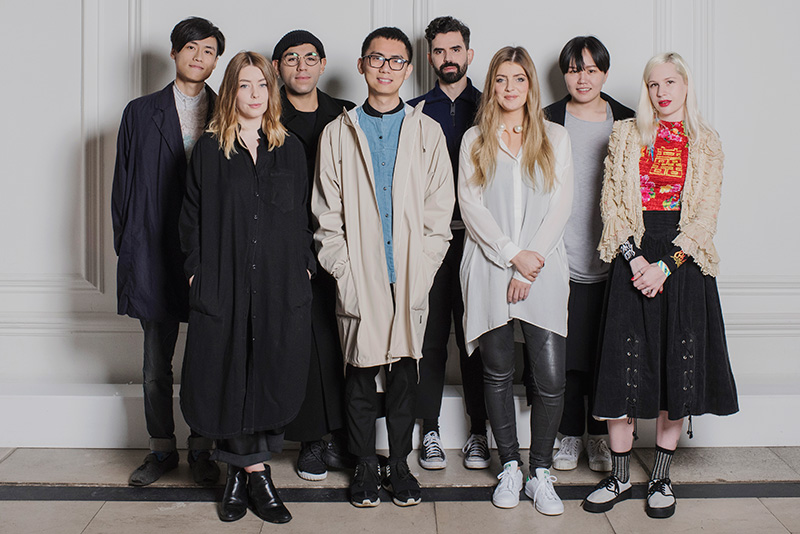 Eight finalists selected from 40 of the world's most respected design schools yesterday took part in a fashion show at The Orangery in Kensington Palace, London. Each finalist presented four looks from their graduation collections to an audience that included the jury and, for the first time, invited members of the global fashion media.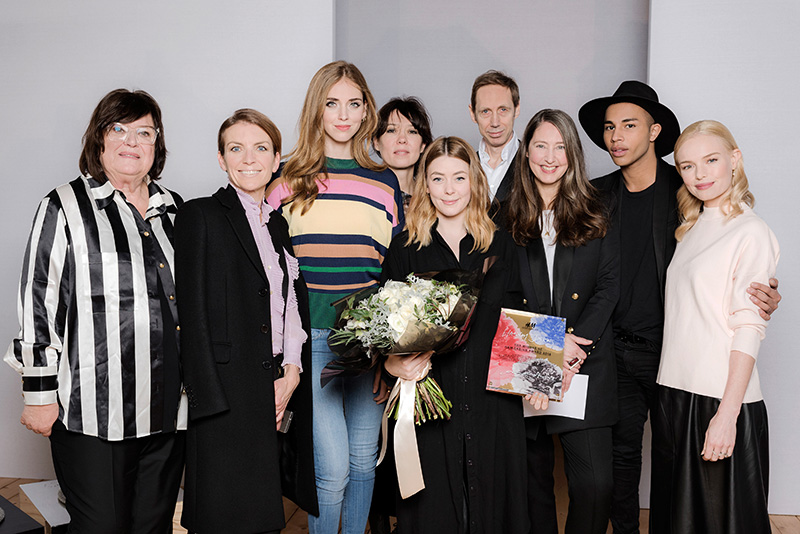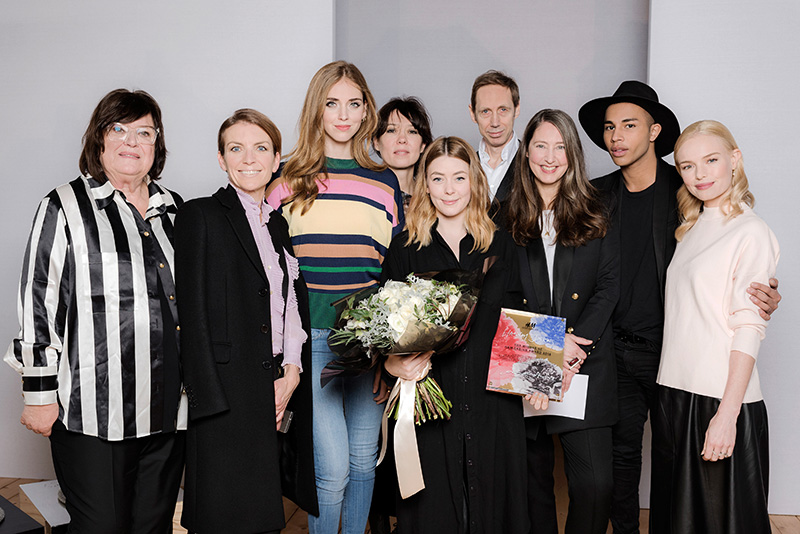 Hannah Jinkins, a graduate from the Royal College of Art, London, was selected from eight finalists by an international jury that included amongst others Kate Bosworth, Olivier Rousteing and Nick Knight. As the H&M Design Award winner, Jinkins receives a one-year mentorship from H&M, a prize sum of €50,000 and the opportunity to develop her winning collection to be sold in selected H&M stores as well as online in Fall 2016.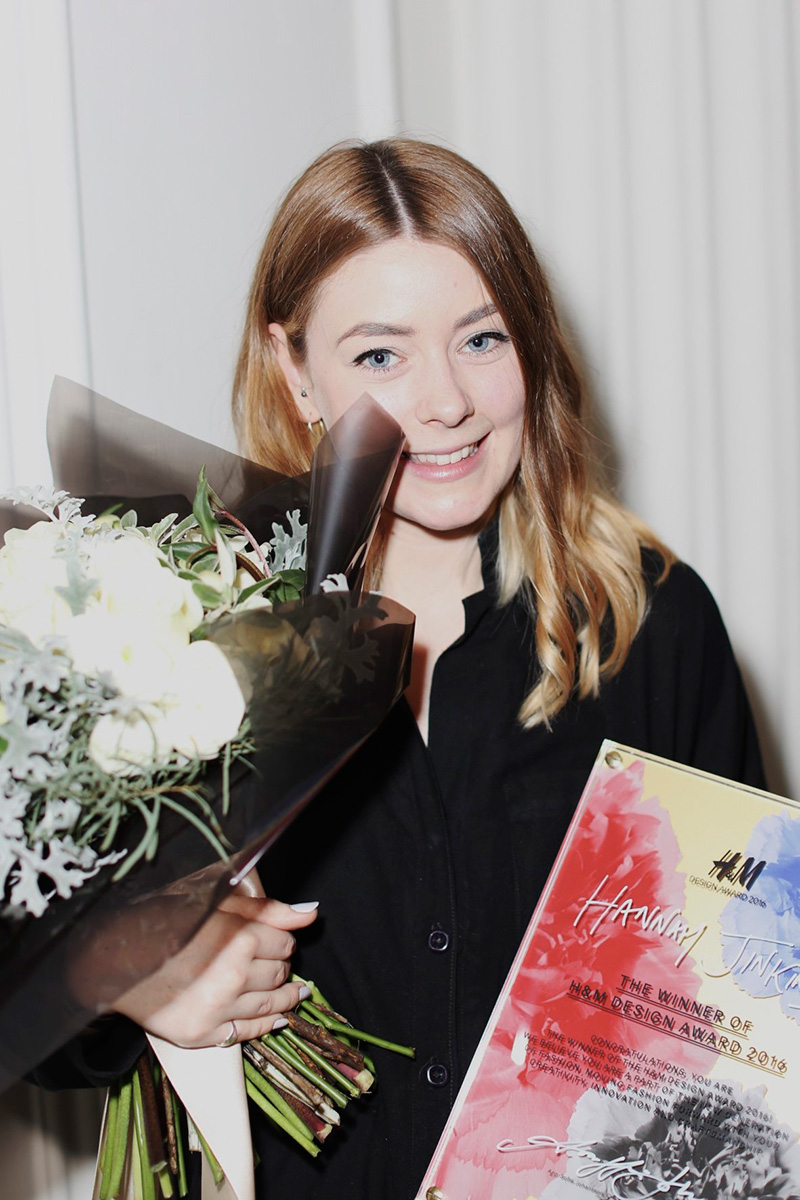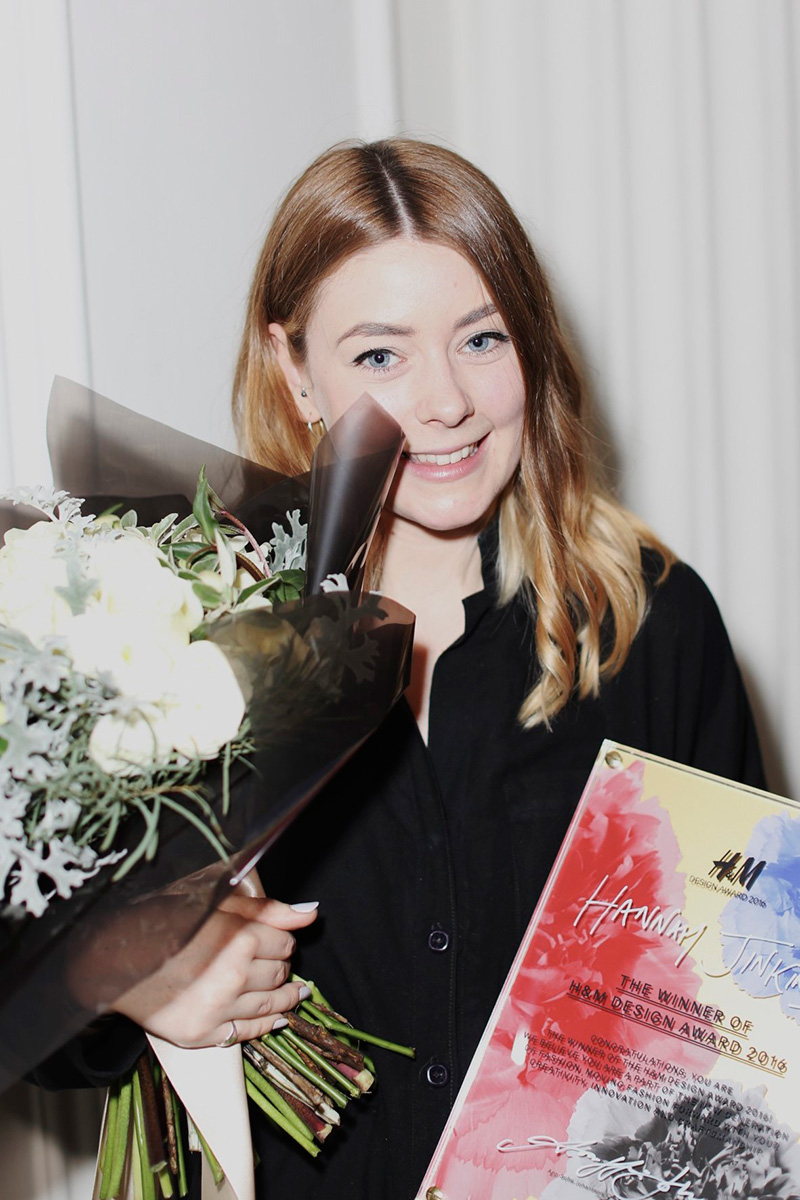 "Hannah is really brilliant. She has the ability to balance so many difficult things, like the raw with the refined, or something very grown up with something more youthful. I found choosing the winner of the H&M Design Award very difficult, because the calibre of the finalists is up there with the best in fashion," says Kate Bosworth.
"Hannah is amazing. She has her own unique vision. She has such strong energy, she's modern, young and really knows what she wants. She works with a tough fabric, yet somehow manages to make it sexy and glamorous at the same time," says Olivier Rousteing, creative director of Balmain.
"I feel very honoured and proud to have won the H&M Design Award. When my name was announced, it was very surreal and I felt quite emotional. I want to start my own label, and winning the award means I can follow my dream," says Hannah Jinkins, winner of the H&M Design Award 2016.
The H&M Design Award was founded in 2012, underlining H&M's strong commitment to the future of fashion. It is open to students and graduates of the world's most respected design colleges in 16 countries, with the winner each year chosen by a highly-respected jury of international fashion experts.
The H&M Design Award 2016 featured students from the highest number of colleges ever, with schools from Austria, Belgium, China, Denmark, Finland, France, Germany, Iceland, Italy, the Netherlands, Sweden, Switzerland, the UK, the US, Japan and Korea. The eight selected finalists each won €5,000.