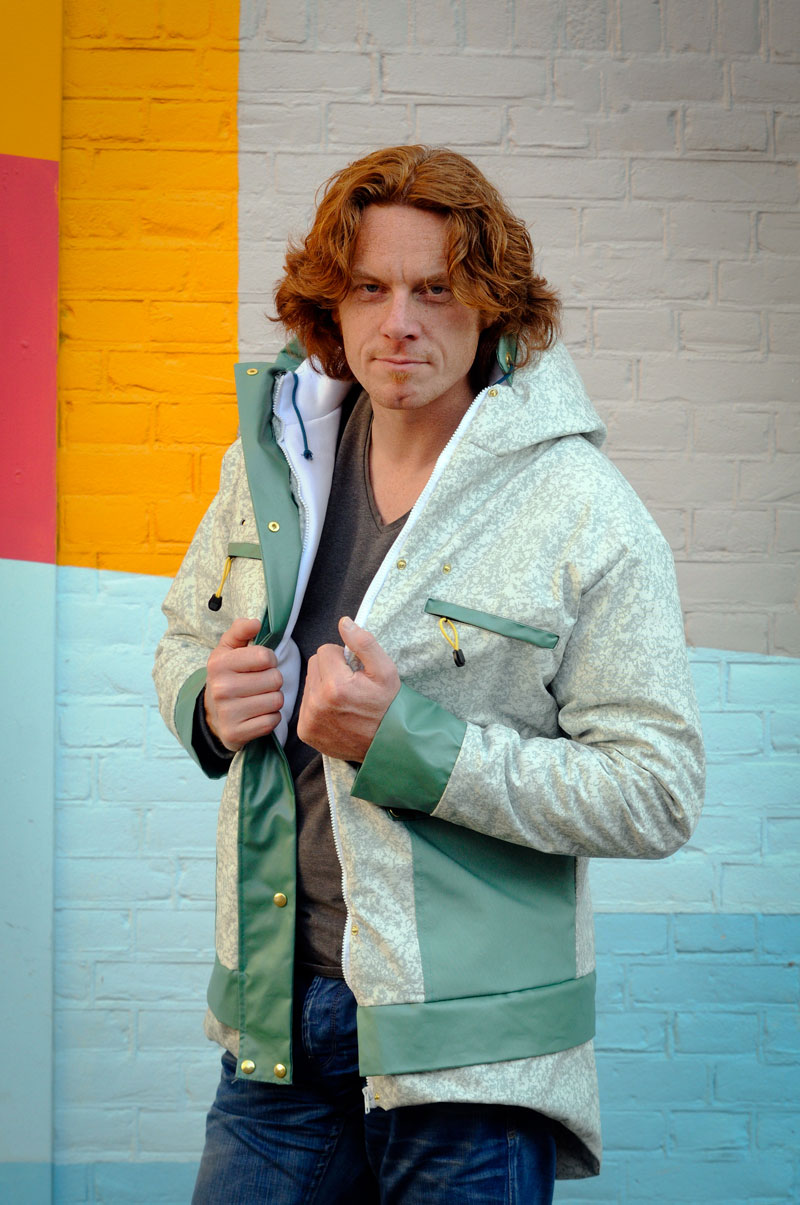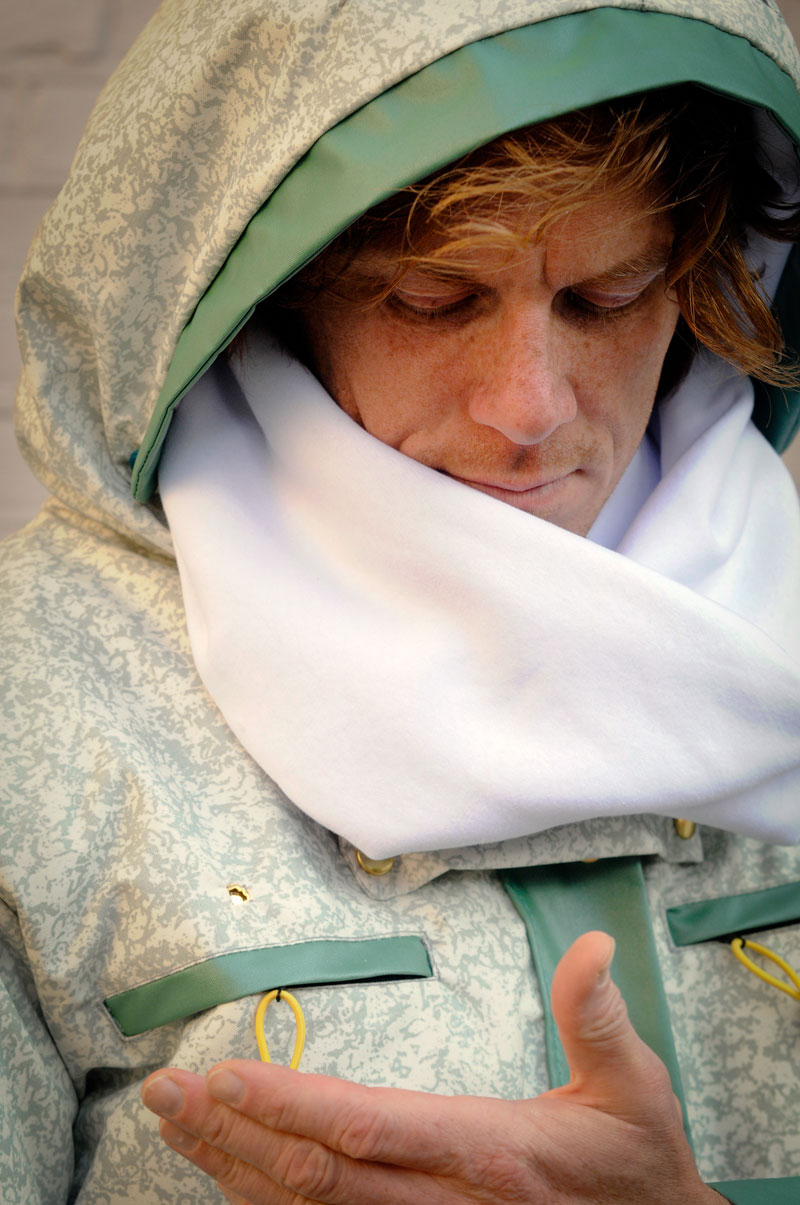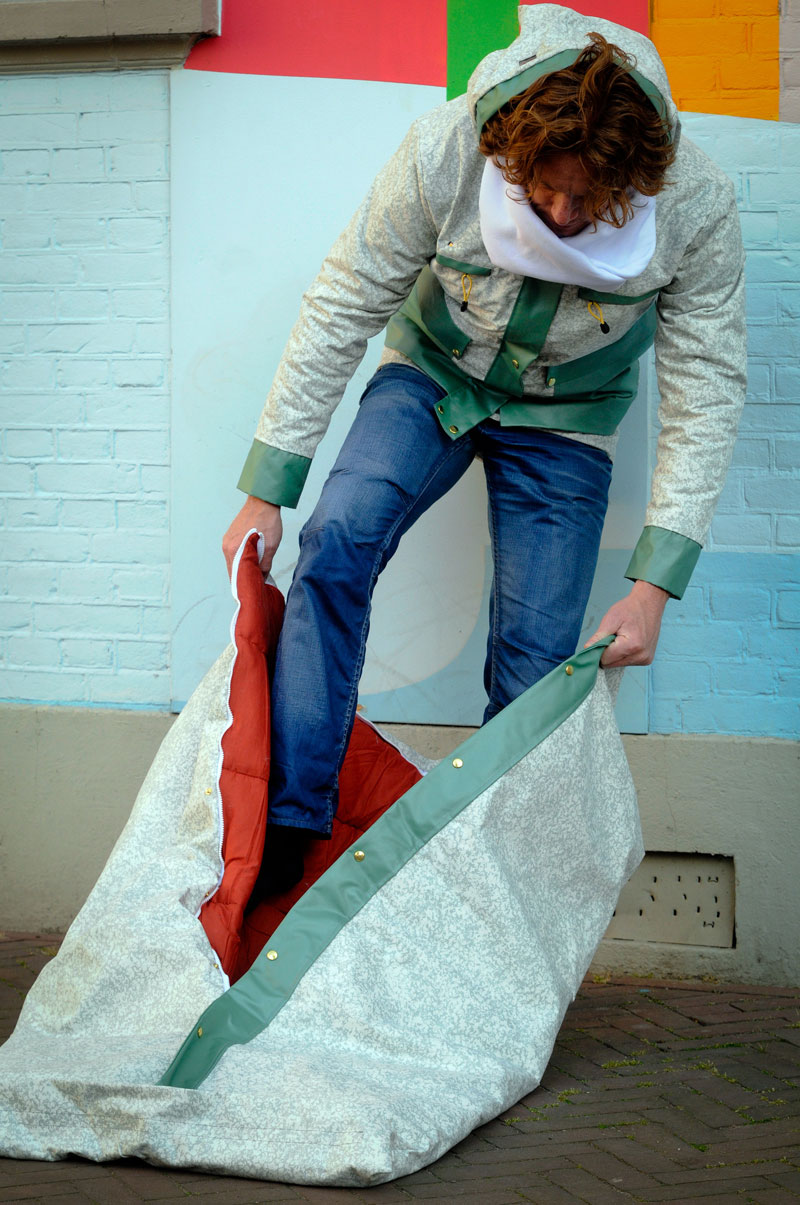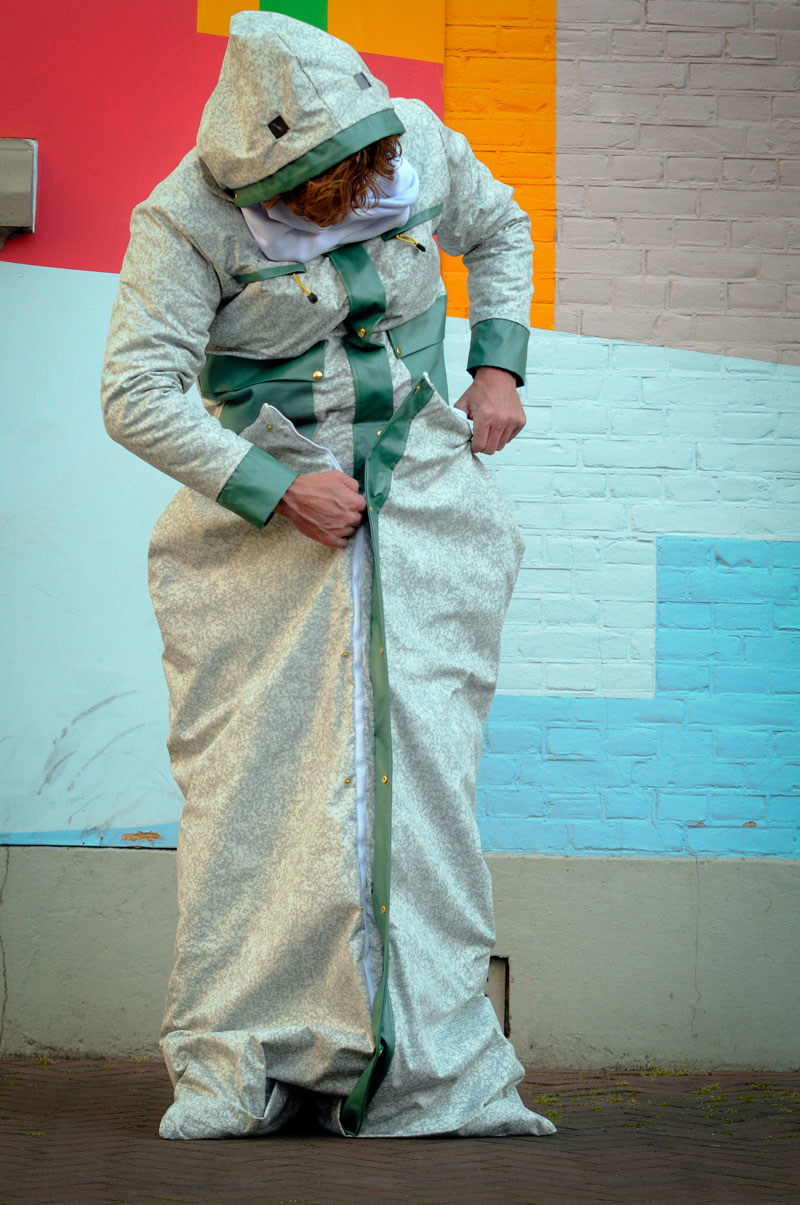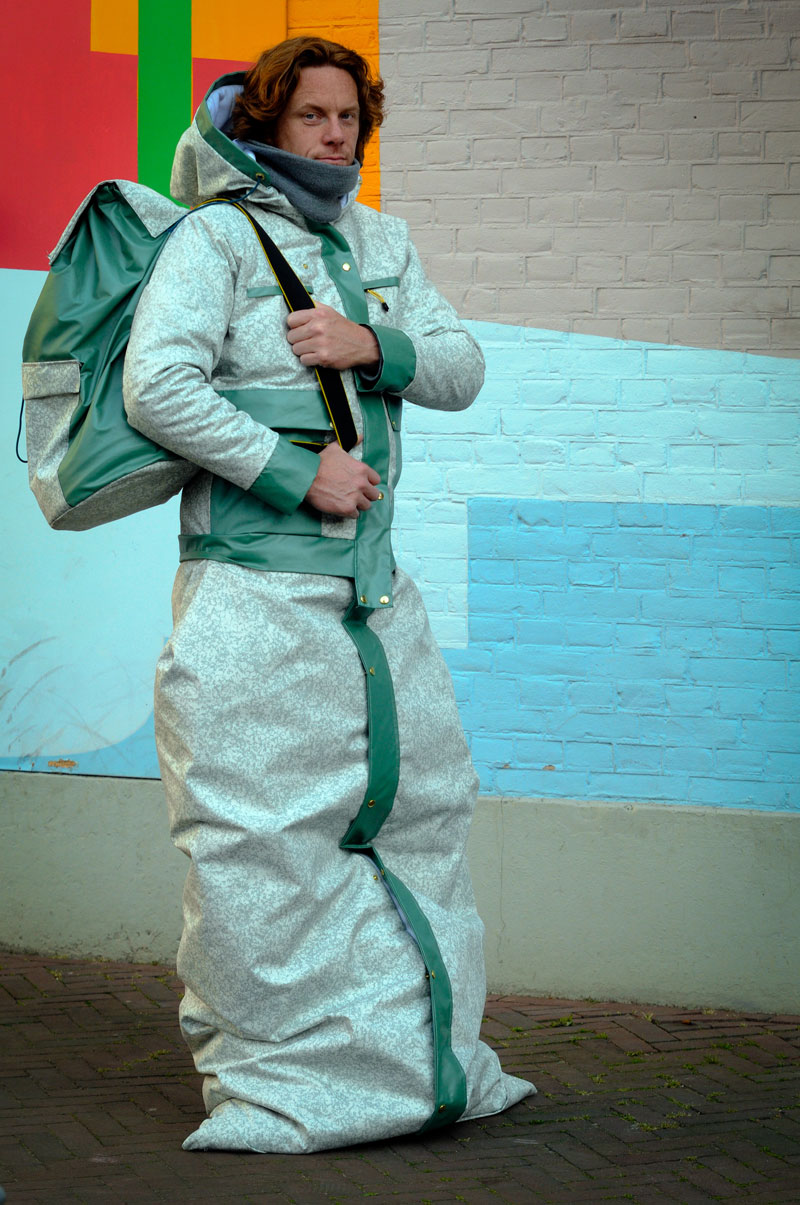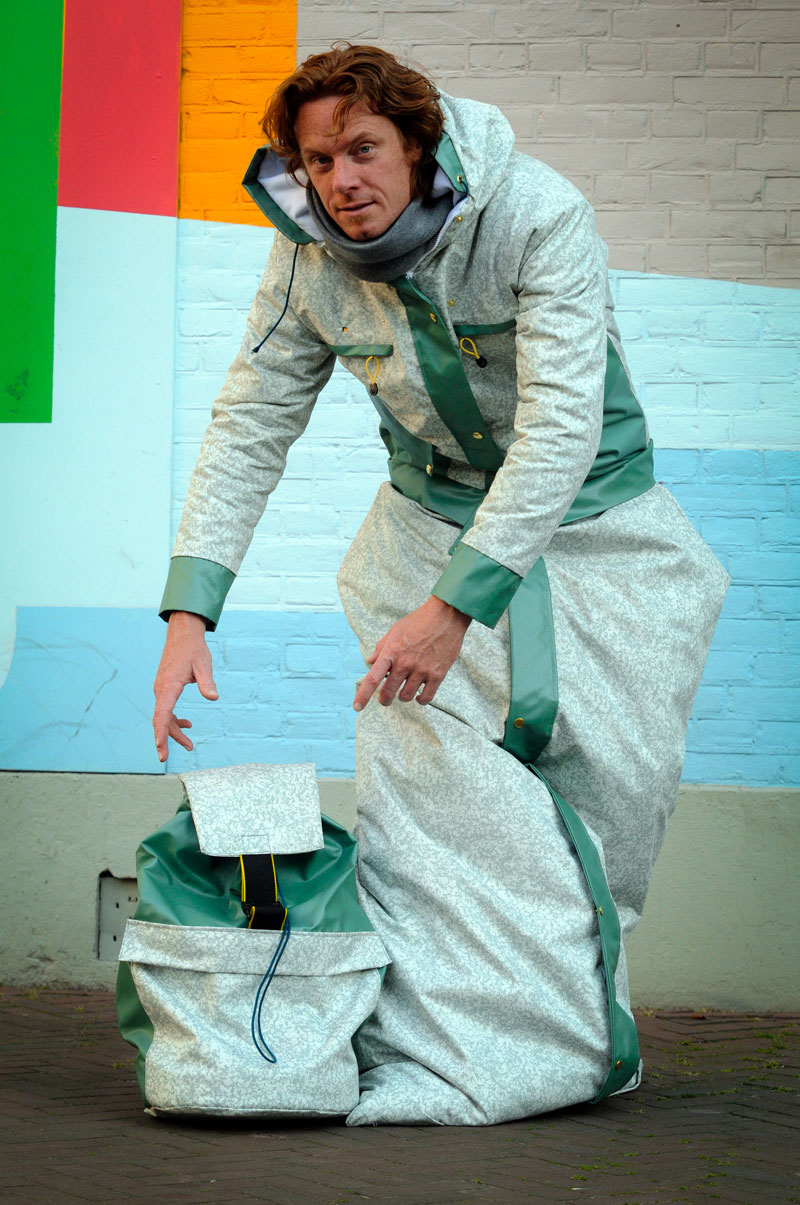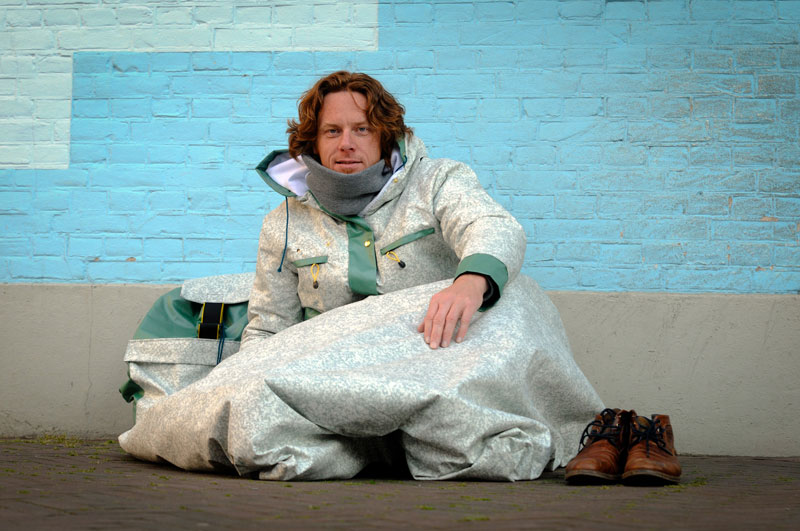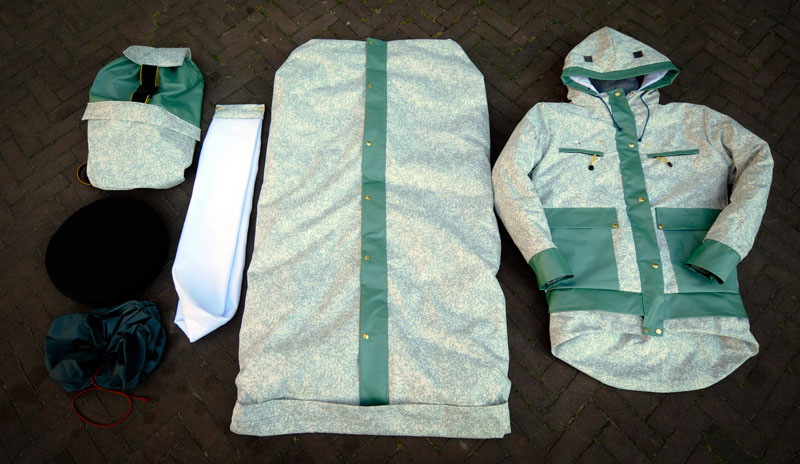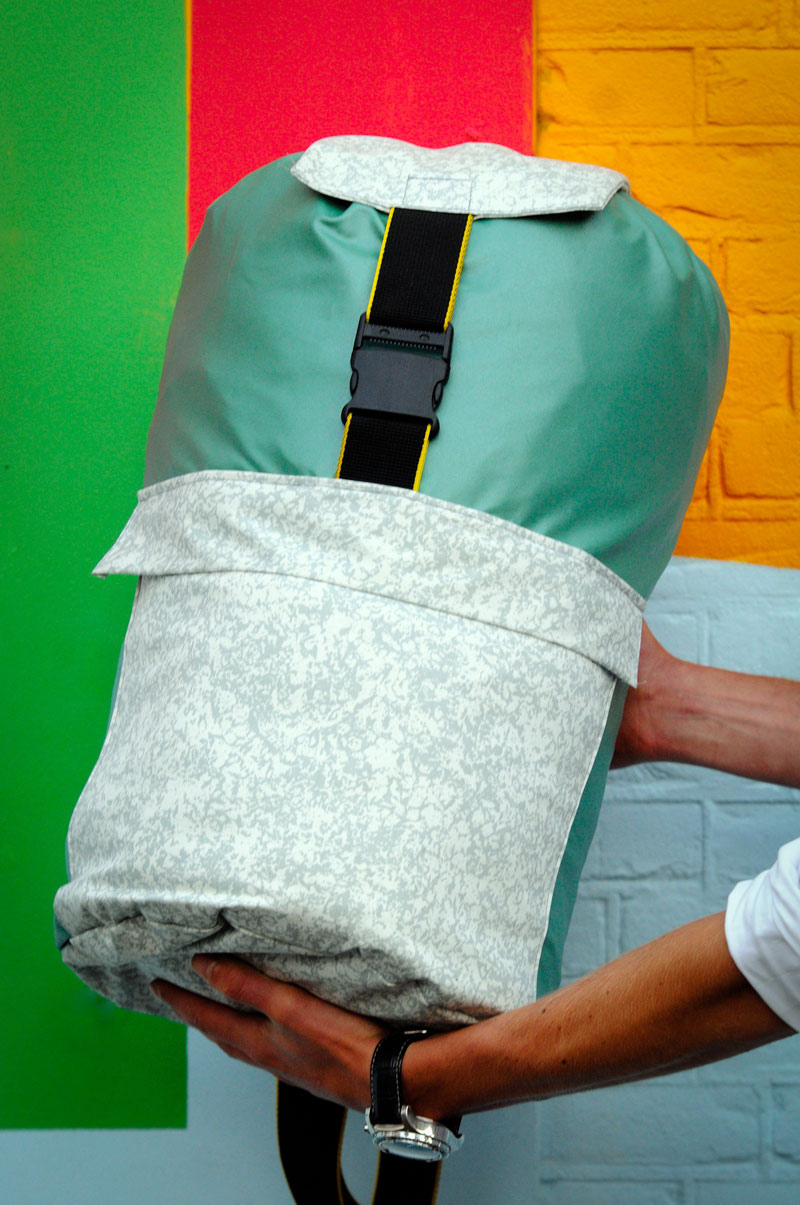 The SHELTERSUIT is an outdoor product designed by HIBERNATE, for multiple outdoor applications. The Sheltersuits is a high efficiency solution for day & night, using the best quality materials. It features a big sleeping bag that can be transformed into a blanket, it has a solar powered LED light, urban camouflage, a separate duffel bag that can be used to carry the whole SHELTERSUIT and inside the duffel bag there is a comfortable pillow.
Right now HIBERNATE is focussing on its Foundation, which provides free SHELTERSUIT for those without a home. Due to the generosity of its partners and the donations from the public, the Hibernate Foundation is able to provide free SHELTERSUIT for those in need.
HIBERNATE was created in late 2014 by two friends in Enschede, the Netherlands. It was a response to a tragic death, due to hypothermia, in their close group of friends. Unfortunately thousands of people, even in the Netherlands, have to spend their days and nights on the streets. HIBERNATE wants to offer everyone the means to stay warm, dry and save when sleeping outside in cold climates. Thanks to the unique design of Bas Timmer, the help from Alexander de Groot and the generosity of many people and companies, the SHELTERSUIT is able to be given away for free. HIBERNATE does all of her own production in the Netherlands with the help of volunteers, asylum seekers, the homeless and helps people reintegrate into the workforce.
Hibernate is always looking for enthusiastic people that are willing to support them. You can do this in many ways, by sharing your ideas, volunteering for production, sponsoring materials, or donating a financial gift to their cause.
For more information go to www.letshibernate.com