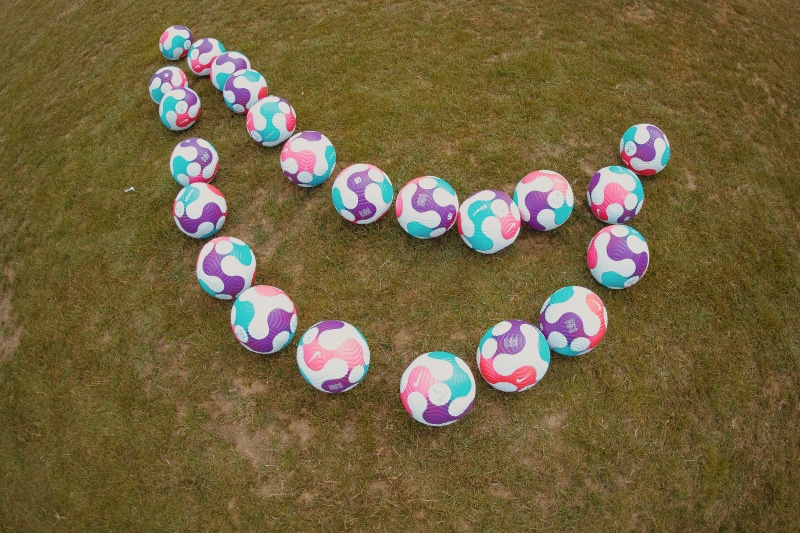 I will never forget the 2019 Women's World Cup. I was in Paris and juggling watching matches between Men's Fashion Week and Couture. I don't remember a single guy friend following except boyfriends and husbands who got introduced by the women in their lives. That June we also celebrated Pride in Paris, at the same time the US Women's Football team gave a lot of inspiration not just to other players but a young generation of athletes, from rights spanning LGBTQ+ acceptance in sports to fair pay. In a sport where men are not only reluctant to come out, they can also be reluctant to be fully inclusive while Women's Football is much more accepting. Fast forward to the Euros and with games on Sky Sports and BBC, it has not only been groundbreaking but much overdue. This is a big moment in Women's Football.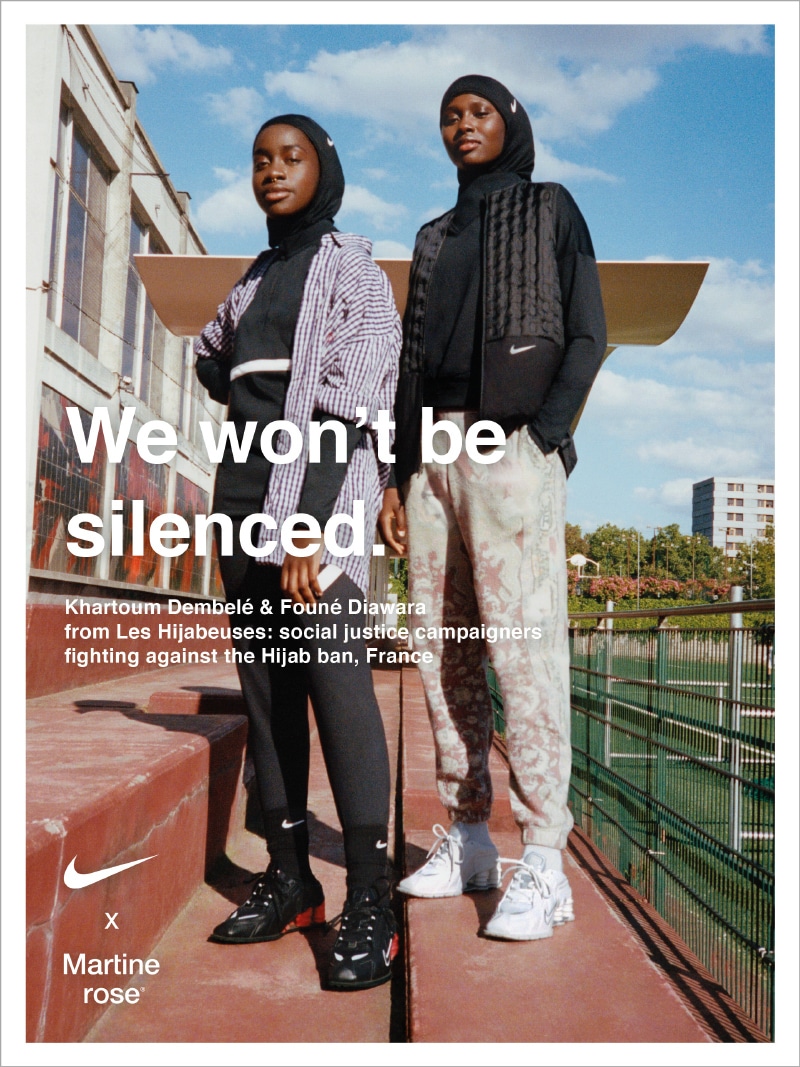 Last month one of our favorite menswear designers, Martine Rose, dropped her Nike Shox MR4, which coincided with the UEFA Women's Euro 2022 tournament. Football is a common language throughout the world, and in her campaign, Rose explored the women that are also part of that language. For many people who support the sport as much as the team, men and women can learn a lot from each other. It's time that men abandon the toxic masculinity and hooliganism that surrounds the sport and it's time for women to get the air time, salaries, and sponsorship they deserve.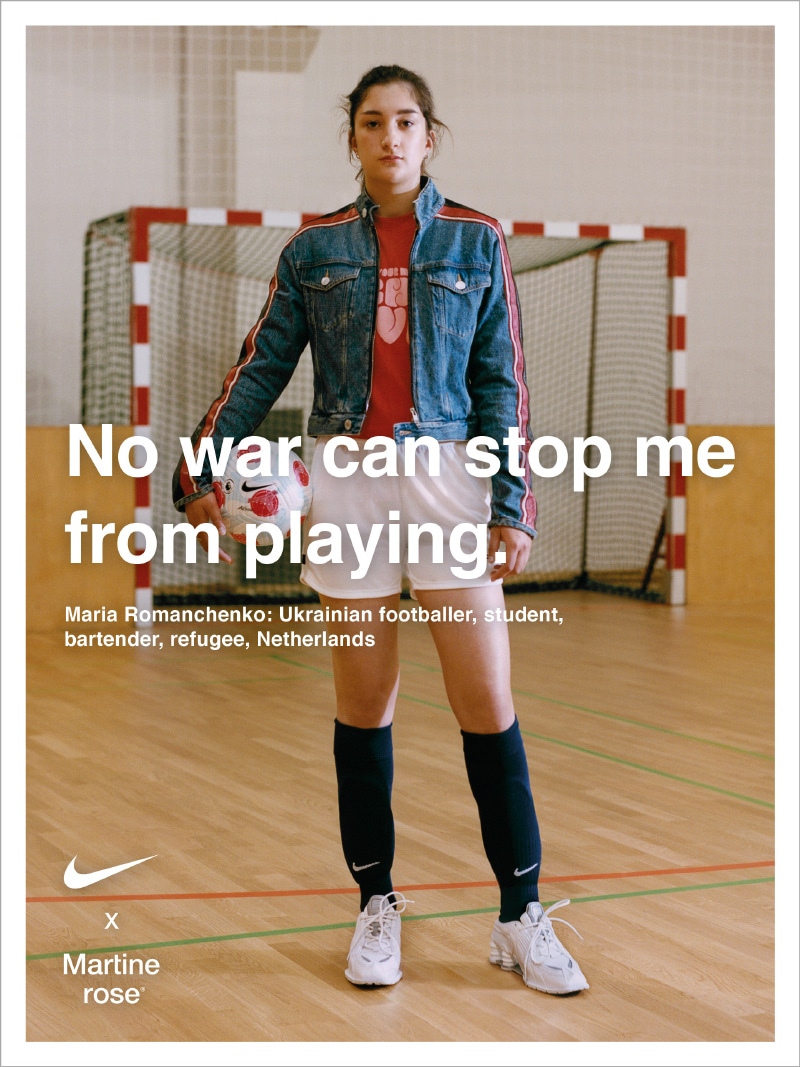 We traveled to London to watch the UEFA Women's Euro 2022 Finals which broke record attendance for UEFA. The crowd was made up of lots of men, dads, sons, and young boys in addition to the female crowd. It was a refreshing site to see, but at the same time, I wasn't thinking about the cultural and gender divisions in the sport as much as the future. We have had hotter temperatures than ever on record. We can easily expect burnt pitches and too hot to play scenarios in the future. Whether it's fashion or sports, Environmentalism must be Intersectional with inclusivity, equality, body positivity, race, and class.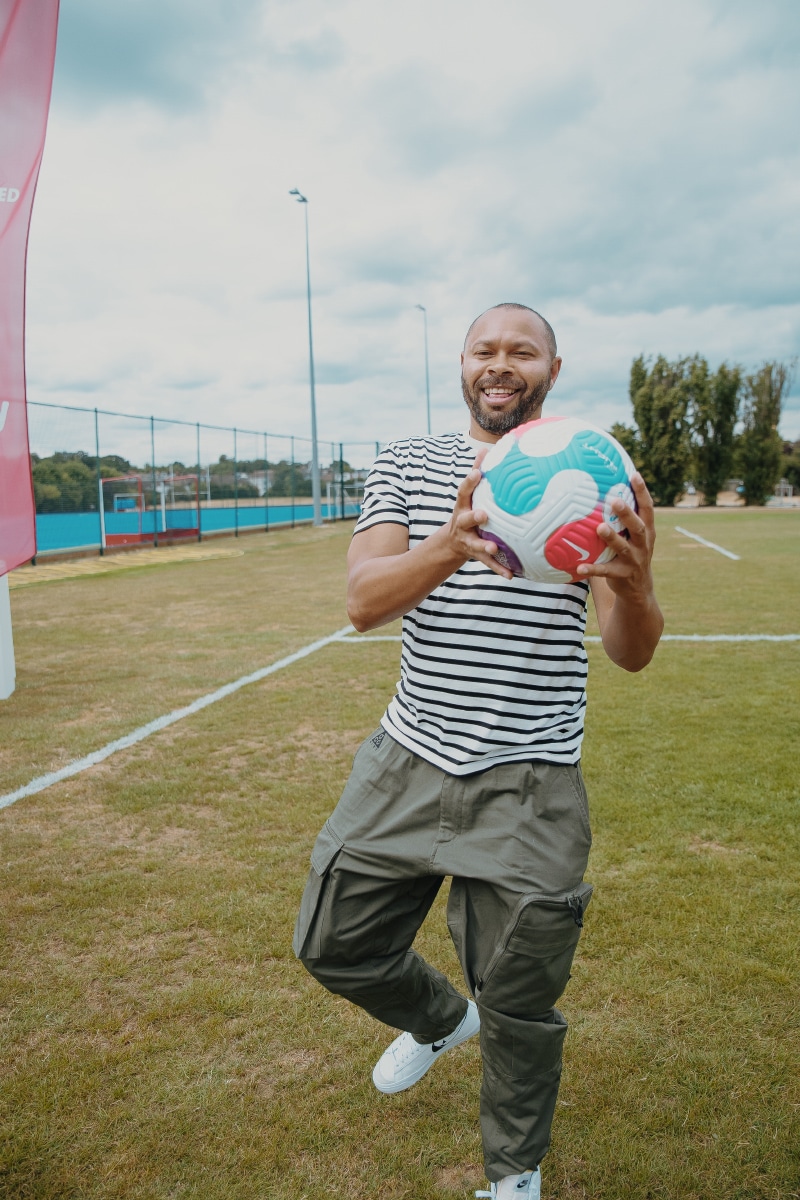 During our trip we visited the London Design Museum to see their latest exhibition Football: Designing the Beautiful Game, met various athletes, and learned about Nike's commitment to women and women's sports. Today gender-fluid fashion is gaining strength and importance like never before, Gen Z in particular, is refusing to be fenced in by any boundaries. In many ways, athletic gear and streetwear have always been genderless, even if colorways, shoe weight, and fit change, the aesthetic is a shared one and is more about an individual's styling and comfort.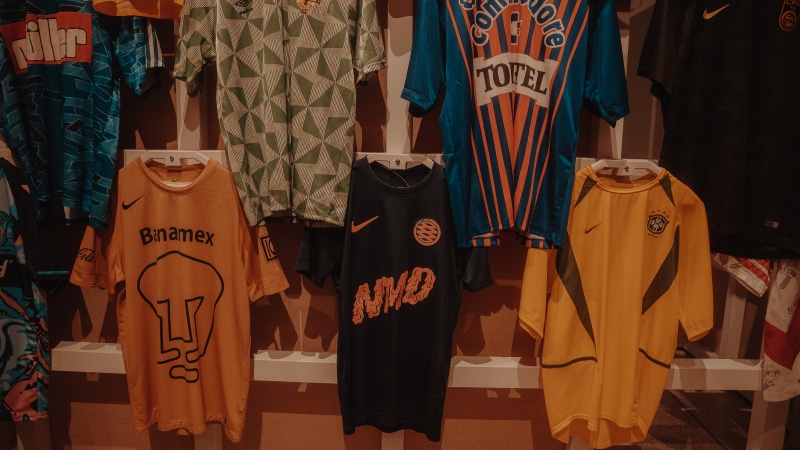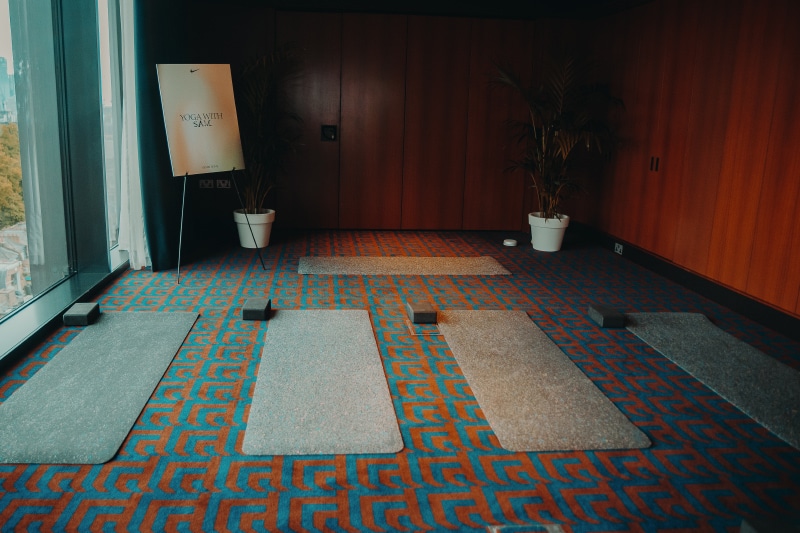 We got the chance not only to explore and test some of their upcoming products from yoga to football, but also the new Nike Air Zoom Mercurial Superfly, which we can expect at this year's World Cup following the success of the shoes at the Women's Euro but also learned about Nike's commitment towards a no waste or carbon emissions future. Nike is always about innovation and solutions, if they can nail sustainability, then we definitely can see a future in the game for everyone!
One way to help empower girls through football: www.girlsunitedfa.org/donate