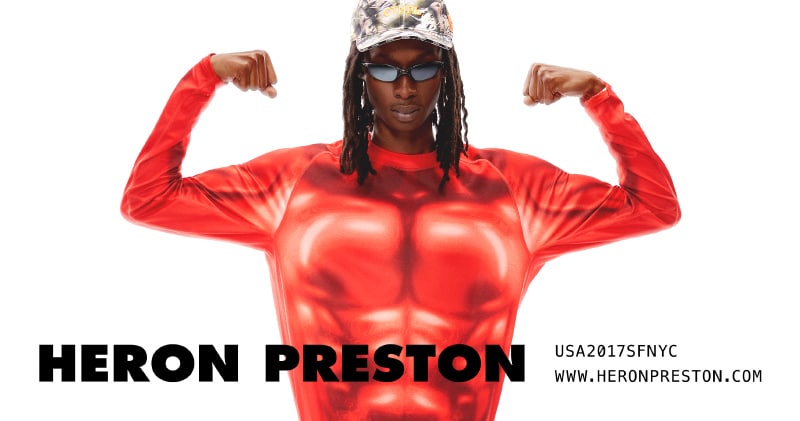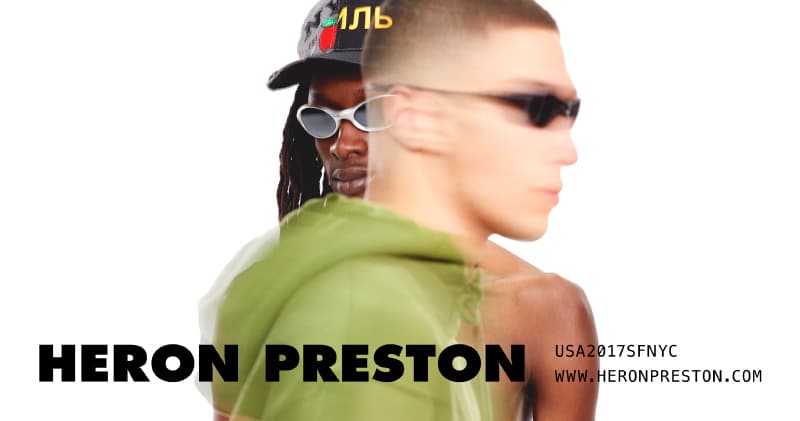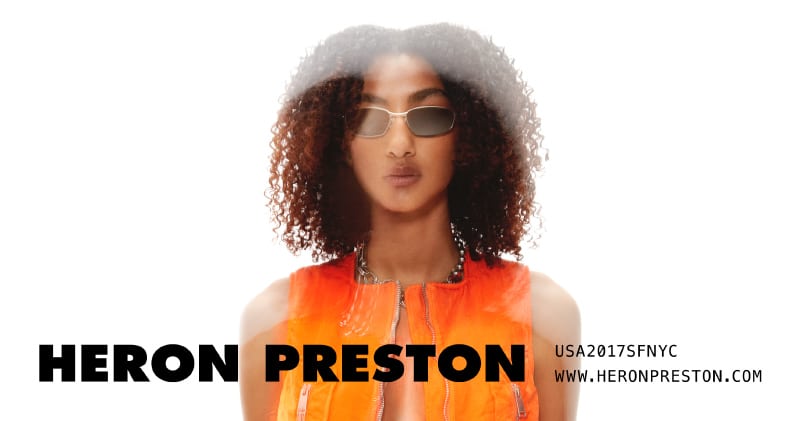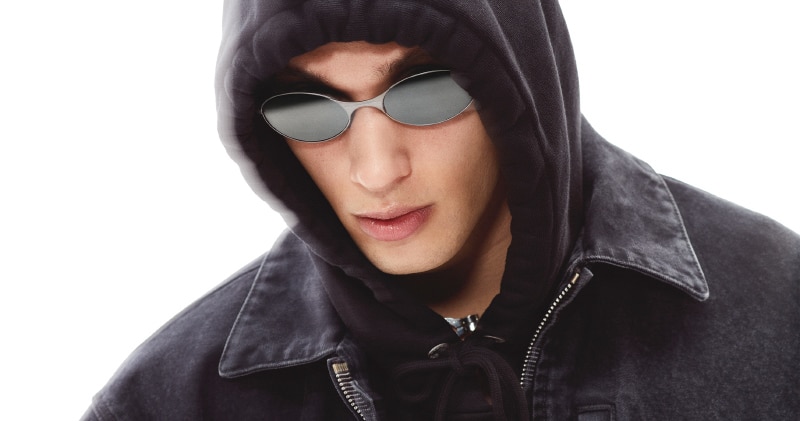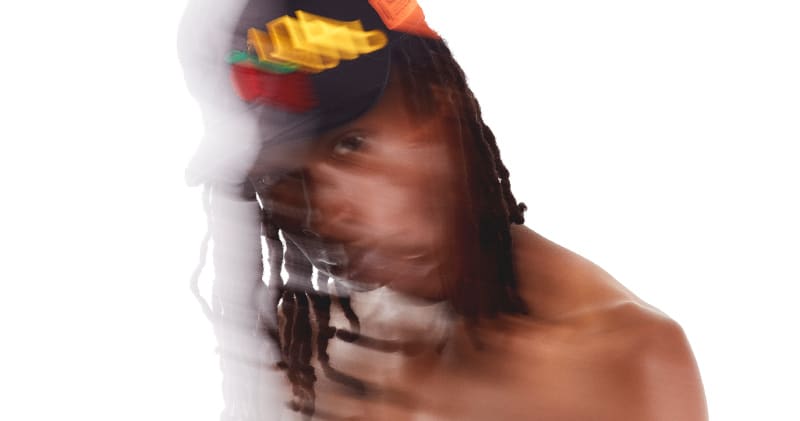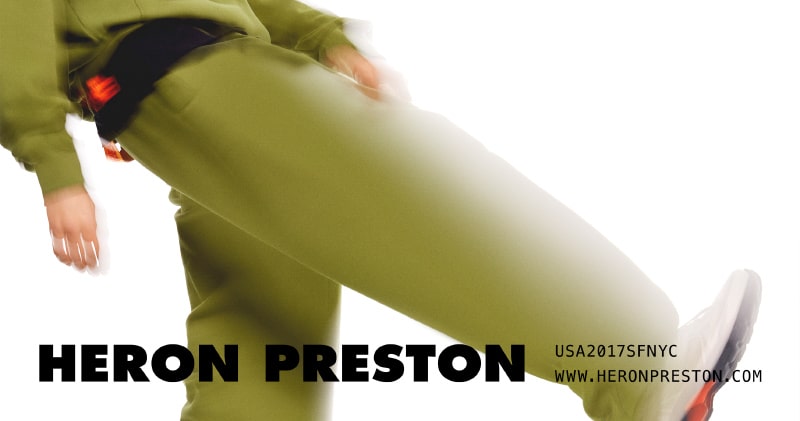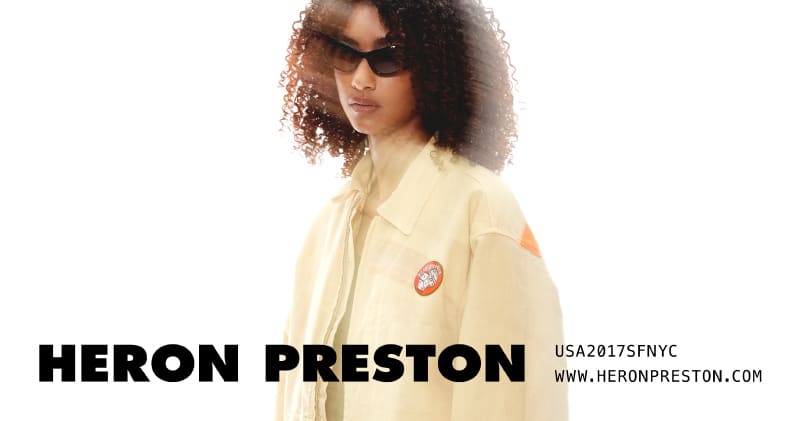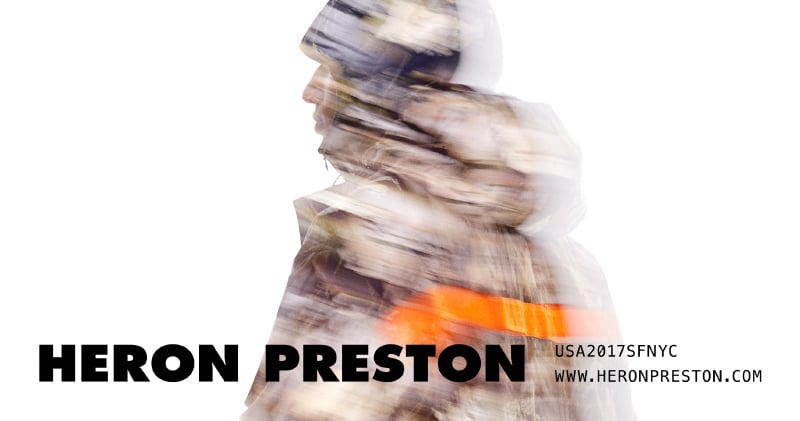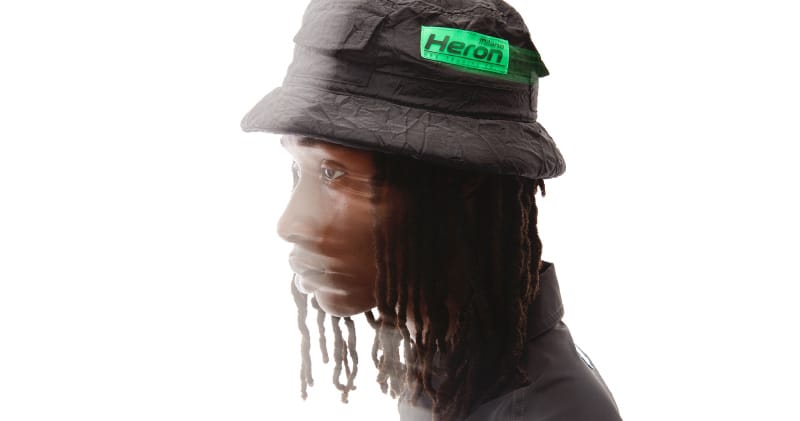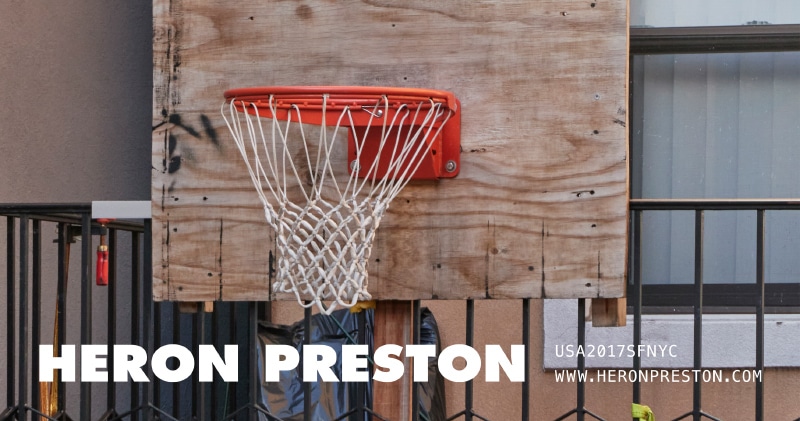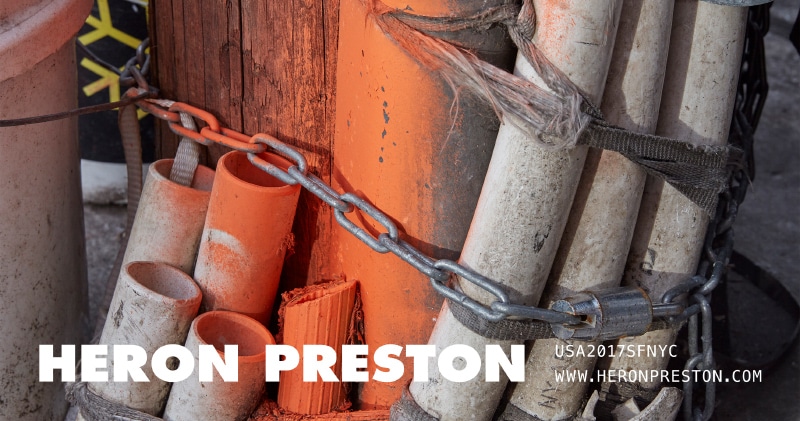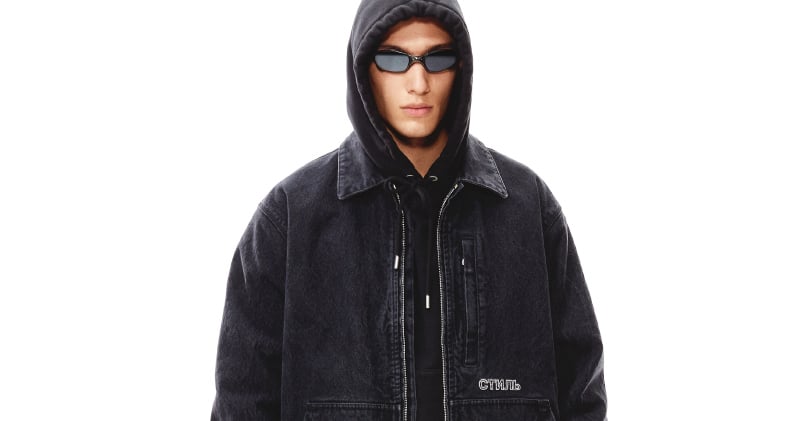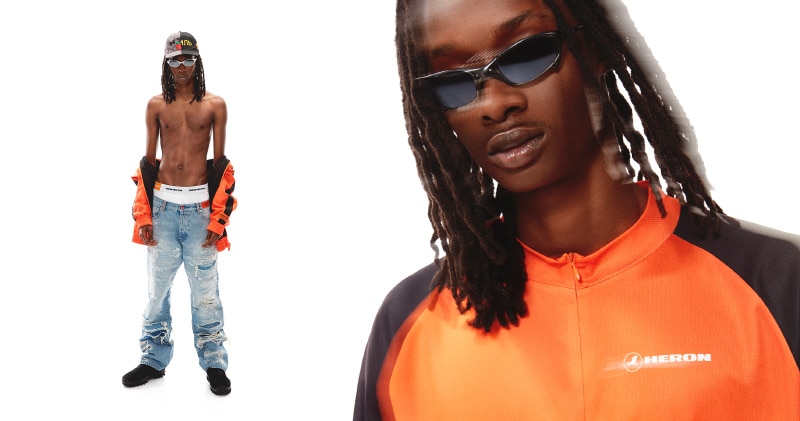 Heron Preston's Spring/Summer 2022 collection, including all genders, reflects a new sense of calibration for the designer. The equilibrium applies to silhouettes, ranging from oversized to form-fitting, as well as the label's scope of sustainability.
"Sustainability has turned into a trend. It can feel fake and today, 'sustaining' is no longer enough, a more honest term would be 'less environmentally destructive'. I believe and have always believed that taking responsibility for actions which affect our world, should genuinely matter," says the designer.
Aesthetically, Preston studied proportions, taking a laser-focus on defining the Heron Preston look as the world moves into the 2020s and an entirely redefined way of life. There's an emphasis on dismantling established workplace attire, such as with a sky-blue suit, its trousers cut with a generous break.