Macaulay Culkin has been the face of the holiday season since 1990. This November, Culkin is back in action offering his hilarious and mischievous point of view on the seasonal festivities.
Happy Socks challenges you to be Naughty or Nice this holiday season with a playful campaign starring Macaulay Culkin launching today. Renowned as the leading actor of the successful Home Alone, Culkin is synonymous with festive shenanigans and holiday pranks. The Swedish lifestyle brand which is known for its passion for fun brings his antics to life with a campaign that would bring cheer to even the grumpiest Scrooge.
"It's not really the holidays unless there are socks under the tree, and Macaulay is on the TV screen. So we put the two together creating this weird and wonderful seasonal delight!" Viktor Tell, Co-Founder & Creative Director of Happy Socks.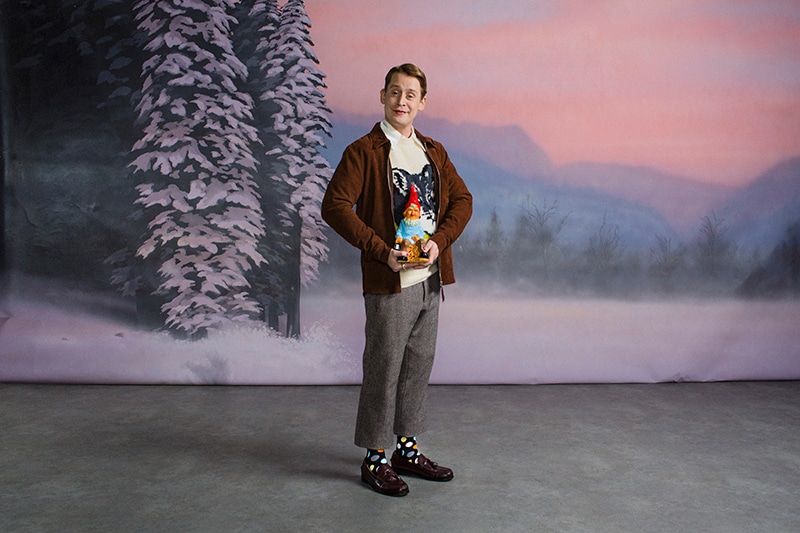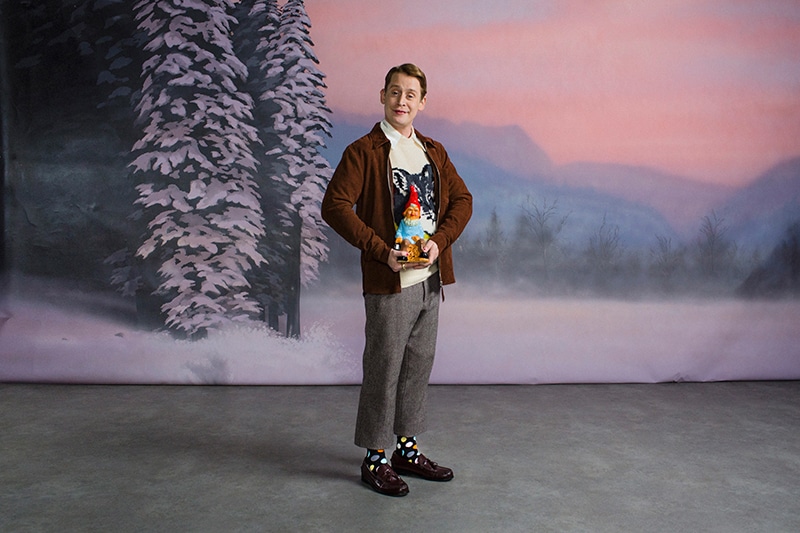 "Both Happy Socks and I have really good taste in spokesman. But yeah, Christmas is my time of year. I get recognized 10x more between the months of November and January. I have no idea why!"  – Macaulay Culkin
As a special under-the-tree treat, Culkin has worked closely with Happy Socks' design team to create three very special designs. A wink to BunnyEars, Culkin's satirical pop-culture website, and podcast, the designs feature fluffy and funny bunnies lounging in sun chairs, sinking their teeth into candy canes, and posing for a surreal portrait. Traditional with a twist, Culkin's patterns are a distinctive and quirky selection of holiday styles, available in a special edition 3-pack gift box.