"In a lot of places, of course, the '80s had never really come to an end." – Nick Harkaway, Tigerman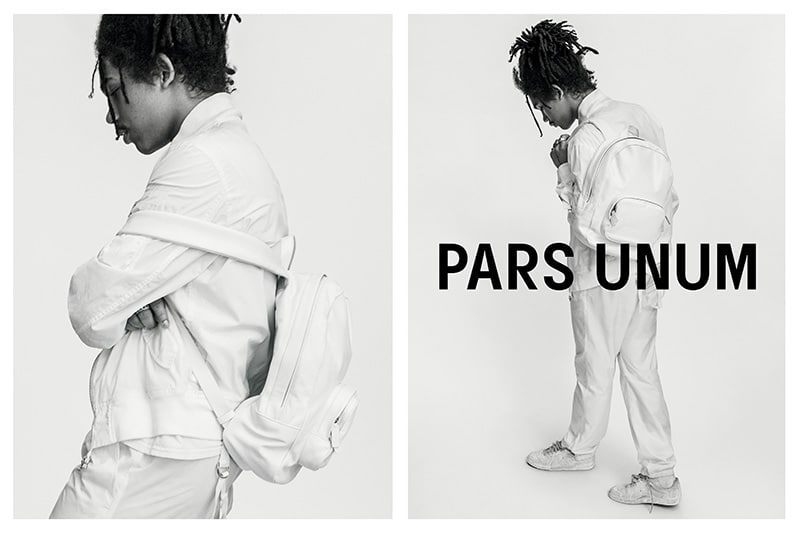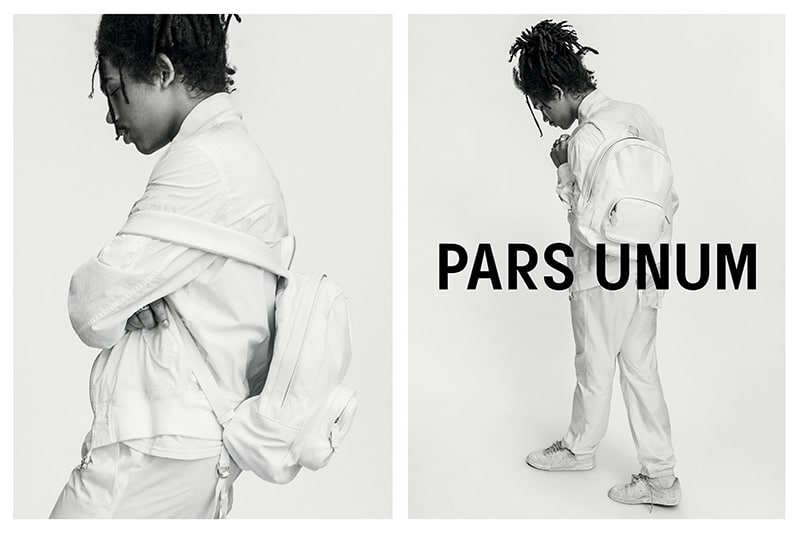 Sport, handcraft and '80s mood (but '90s too): these are the distinguishing elements of the New York-based label PARS UNUM.
The brand is conducting its official launch this Fall-Winter '18, presenting the first in a series of pieces with a lookbook starring creative wunderkind Luka Sabbat. Each piece is carefully designed and produced with a singular goal in mind: to become one with its owner. This process – actualized as an emotion, an attachment, a kind of relationship – asserts individual perception at the nexus of utility and luxury. A metaphor for experience — a blank slate that morphs with context.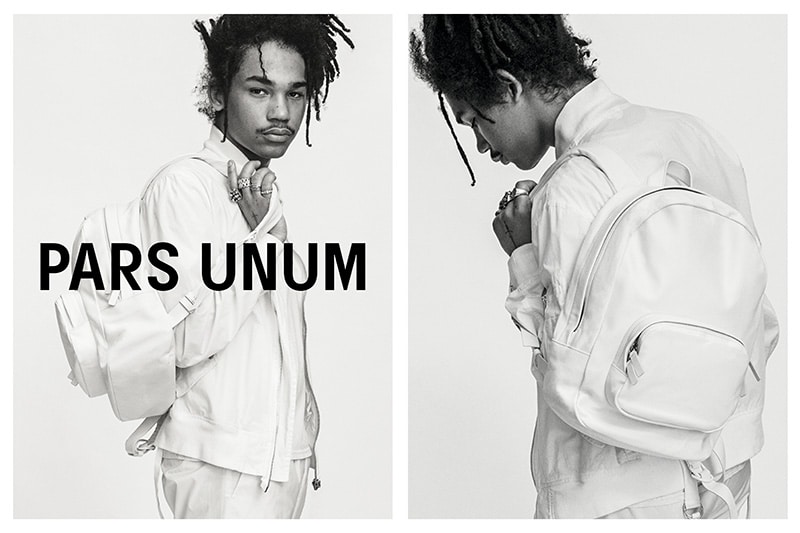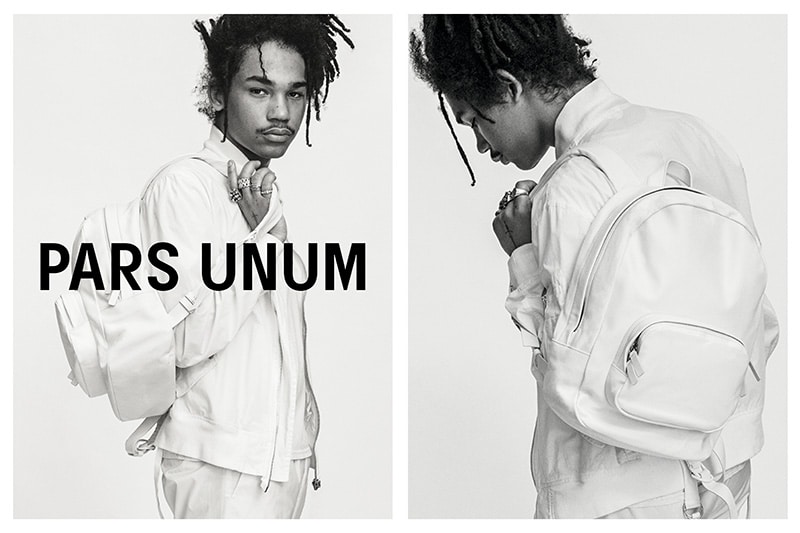 A theory fundamental to the PARS UNUM design process, 'classic' is not a stationary set of ideas, but rather a sensibility that is continuously in transformation.
Each item is produced by hand at a prestigious family-run facility in a small coastal town in southern Italy. Led by a master pattern cutter, artisans carry knowledge and techniques from the ateliers of storied fashion houses.
We met the founders – Jimmy Rau and Fabiola Pedrazzini – some weeks and ago and that's what they told us.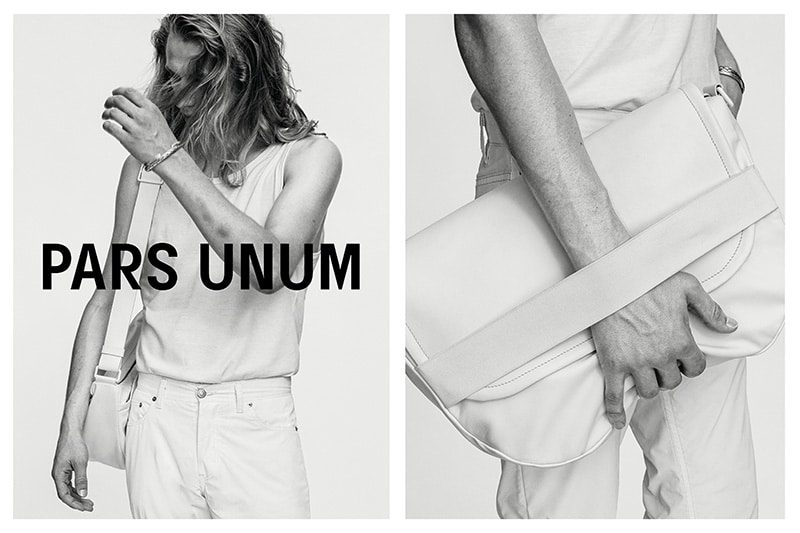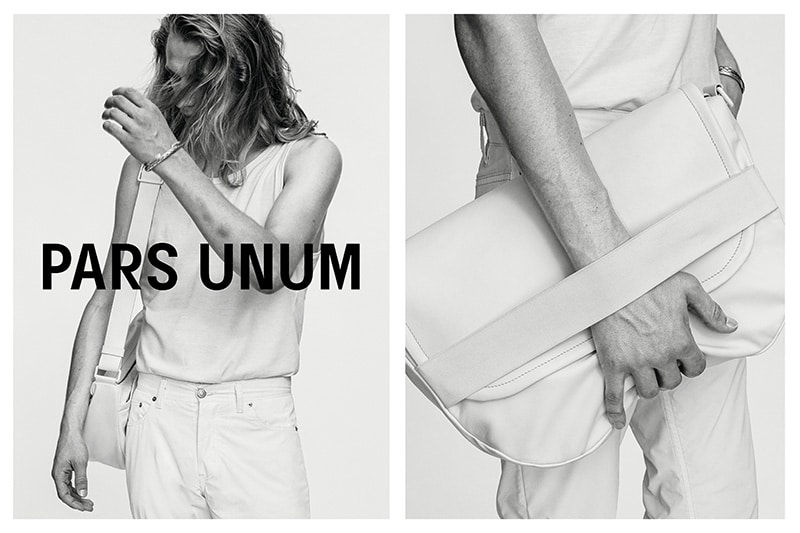 Hello! How did your interest in fashion start?
JIMMY RAU: As a kid growing up in New York, I just like cool stuff. The Reebok Pump was the first sneaker I was truly mesmerized by. I found myself gravitating towards things that I can wear but also play around and experiment with Casio watches, packable anoraks, velcro pull tabs.
FABIOLA PEDRAZZINI: That moment was when I watched my first Versace show on television–it was so elegant, yet at the same time so street in the colors and fit. In the music videos, it was fascinating to see Biggie mix Versace shades with a Coogi sweater and Timberland boots. Tupac once walked a Versace show in Milan– Youtube it!
Why did you decide to start your own label?
JR: When I was working as a graphic designer doing multiple gigs, I needed a bag that I could use in various contexts. I didn't vibe with any of the stuff out there, so I went to the supermarket and posted an ad for a pattern maker and started developing the first samples. This really helped translate my ideas into something tangible, but it wasn't until Fabi and I started designing together that the collection really started to take form.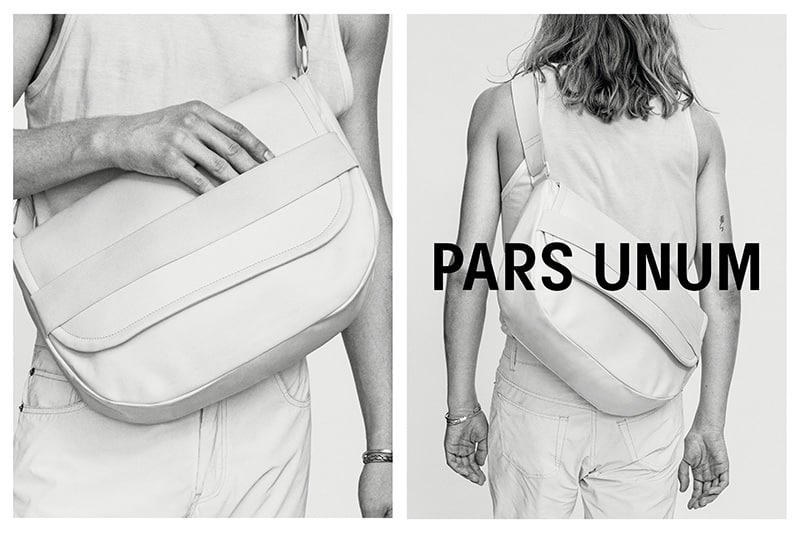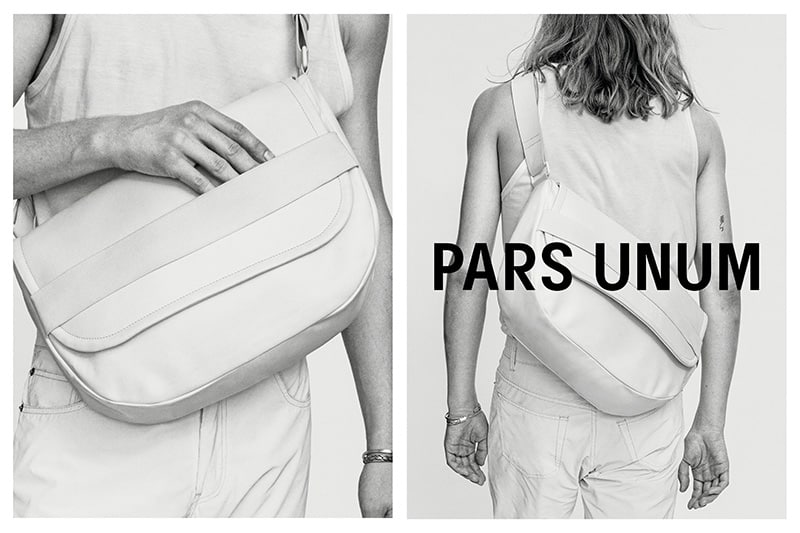 Why create a bag-brand?
JR: A bag is one of the most personal articles that we wear every day. It's a blank canvas, an artwork that is not completed until it is imbued with belongings. Our backpacks are made from fine lambskin, a material that develops a richer character the more it is used. I think it can be a personal experience for the bag to sort of live and evolve with you.
FP: I used to work in production for Chanel and Louis Vuitton in Italy, where I learned so much about the nuances and intricacies of leather production. I wanted to apply my experiences to a new context, to create something personally and culturally relevant, but also evocative.
How did you pick the name PARS UNUM?
JR: The name PARS UNUM, which means Part of One in Latin, really came about by chance. We were super excited about receiving our final round of samples but didn't have a name yet. A few days later I overheard a woman on the phone walking by our studio door say the words "… part of one" and it just resonated with us.
How would you describe the style of the brand?
JR: It's kind of counterintuitive. The style of our bags doesn't really reflect our own personal styles. It's more fluid and open. The bags are made to complement one's style and not get in the way of that. The stuff Helmut Lang was designing up until 2005 was a huge influence because it was all about how the clothes allowed you to really feel yourself wearing them.
FP: We also find inspiration from vintage sports lines like Prada and Miu Miu, but also from non-brands, things you can buy on Canal St. in NYC for next to nothing. We've referenced everything from old uniforms to gym equipment, and infused an incredible amount of artisanal detail and refinement.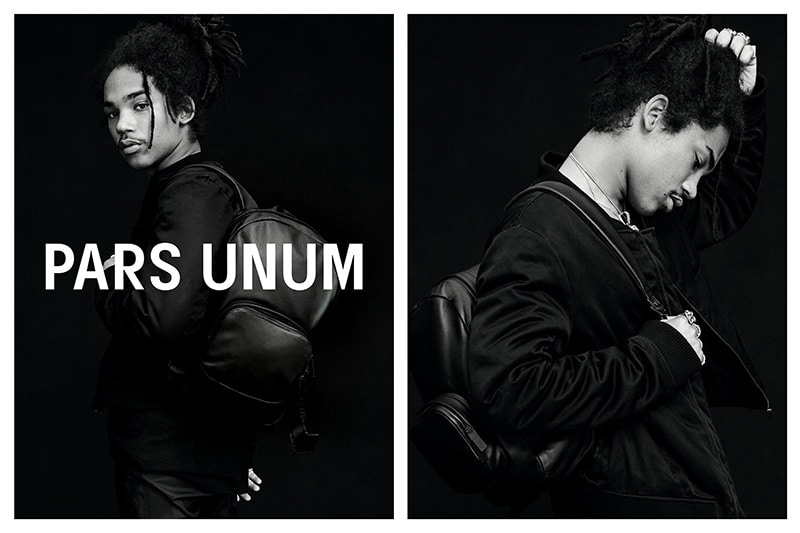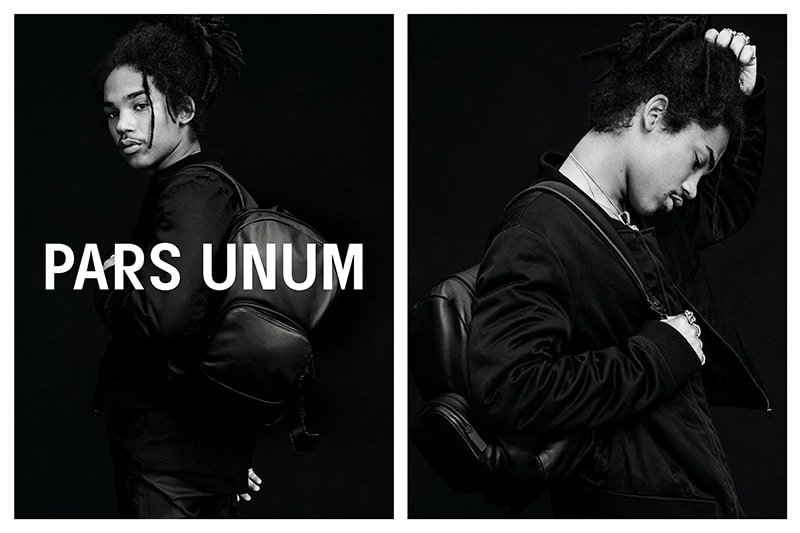 What is street-style for you? What link do you have with street culture?
JR: True street-style is the raw expression of one's personality, unfiltered and unretouched, coming from an authentic soul. It depends on the energy we carry in emotions and nuances of the moment. It's instinctual – something we often forget after spending too much time on the internet.
FP: And it flows through subcultures, from NYC hip-hop culture to the rasta vibes of Jamaica (my latest obsession). It's an expression of free creativity without rules. Take what you have and make the most out of it – you must be you!
All styles are made in Italy, in close collaboration with a family-owned facility that produces four and five-digit leather bags for some of the most iconic fashion houses. Why do you choose to produce there?
FP: Working with Marco (factory owner and pattern maker) is a blessing. He produces for some high-profile
clientele, but always makes time to work with us– cutting curves by hand and engineering details one stitch at a time. The atelier is small but amazing. It's wonderful seeing the craftspeople working so meticulously and passionately, yet enjoying every moment. After a long day at the factory, the granita di limone stand is a must. This is the original lemon ice!
Tell us something about the FW18-19 Collection.
JR: The collection was inspired by our time growing up in the 90s, surrounded by the likes of Andre Agassi, Motorola beepers, fanny packs. We aimed to encapsulate that energy in a super purified form. We've been in the studio for 3 years now, and it's definitely become something very personal to both of us.
FP: It represents the culmination of our work together, experimenting between past, present and future, mixing and remixing them together, formulating our own codes. One detail I'm really excited about is our custom hardware, which we had specially powder-coated by a shop that usually paints Ferraris.
The most representative item.
JR: Backpack. The fit is like an impeccably cut T-shirt. Luka [Sabbat] said it was fire.
FP: Bucket Tote. It represents perfectly how a shape with sophisticated craftwork can be so simple.
As always, our last question… According to you, what is really FUCKING YOUNG!?
JR: Kate Moss for Calvin Klein.
FP: The line outside Supreme.