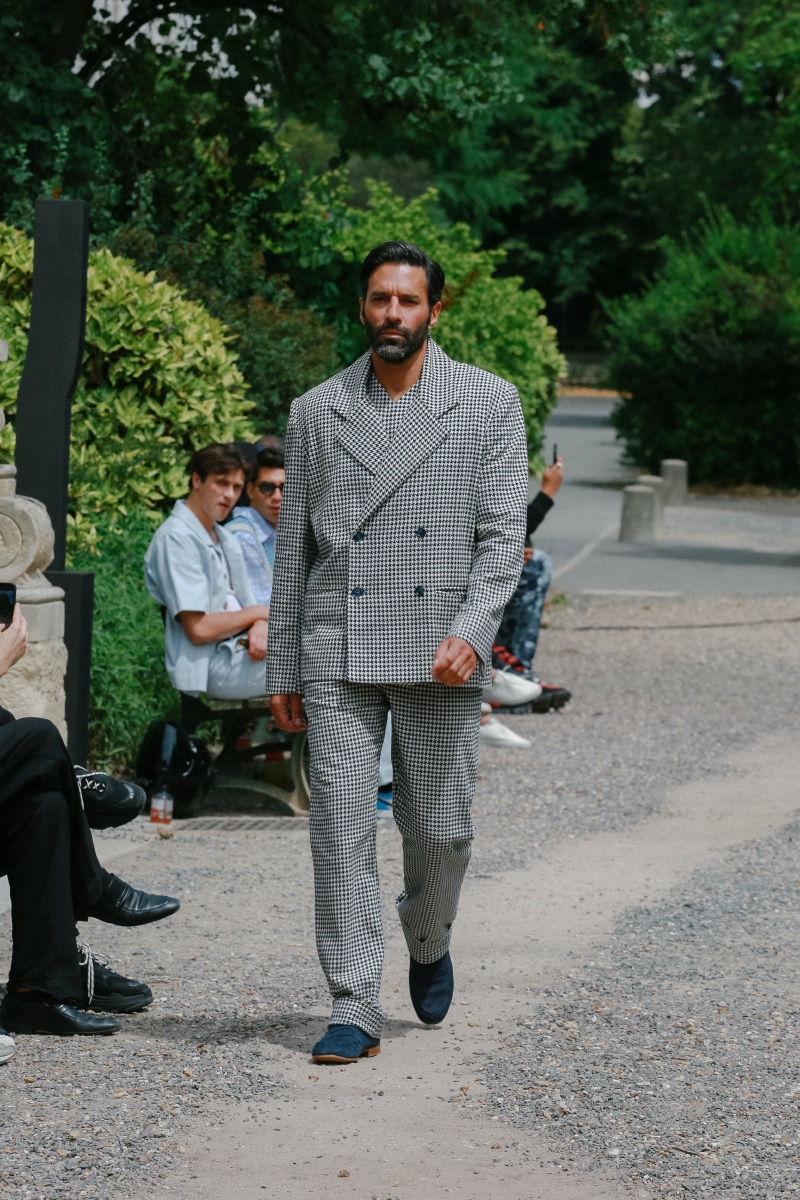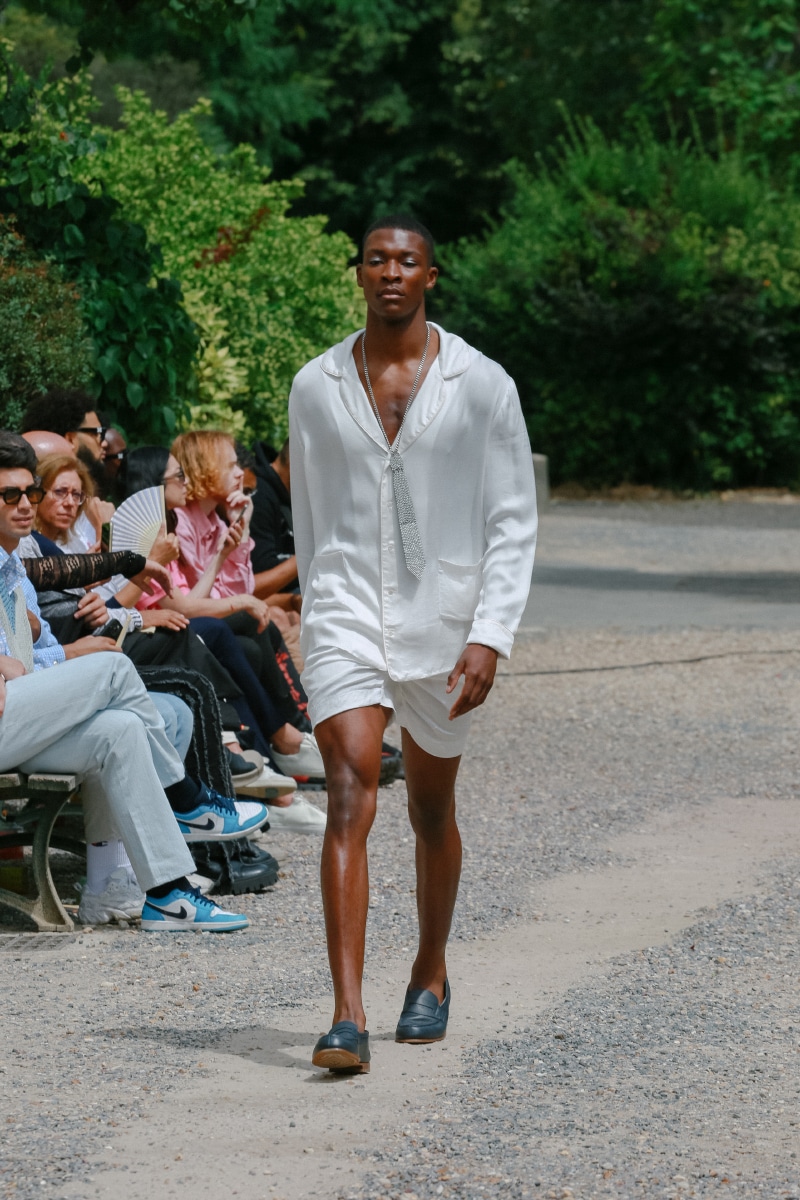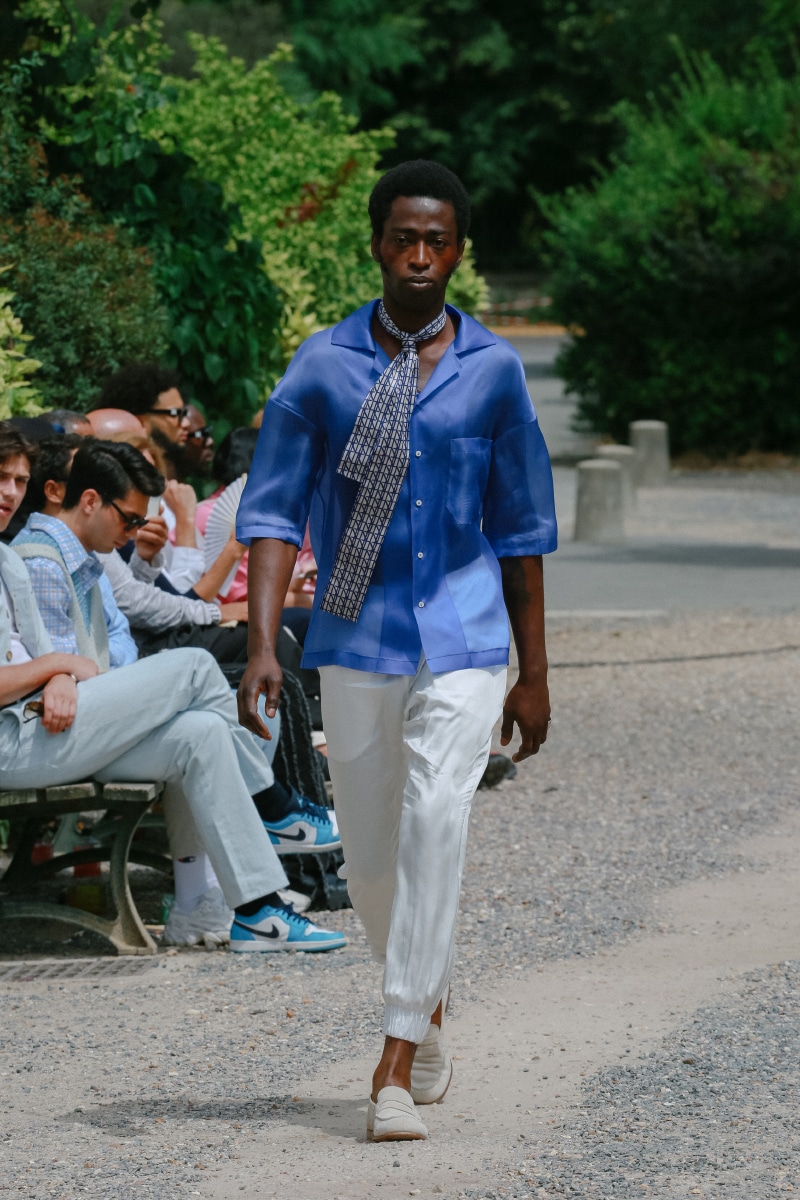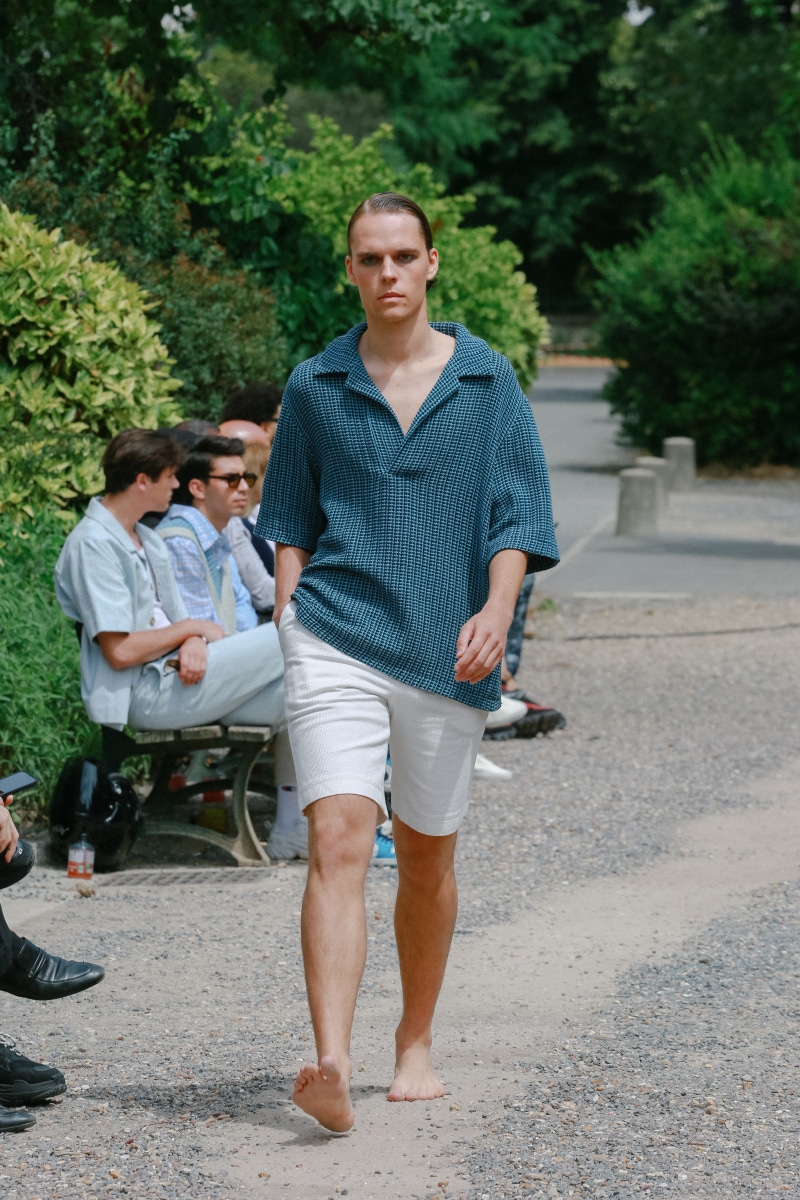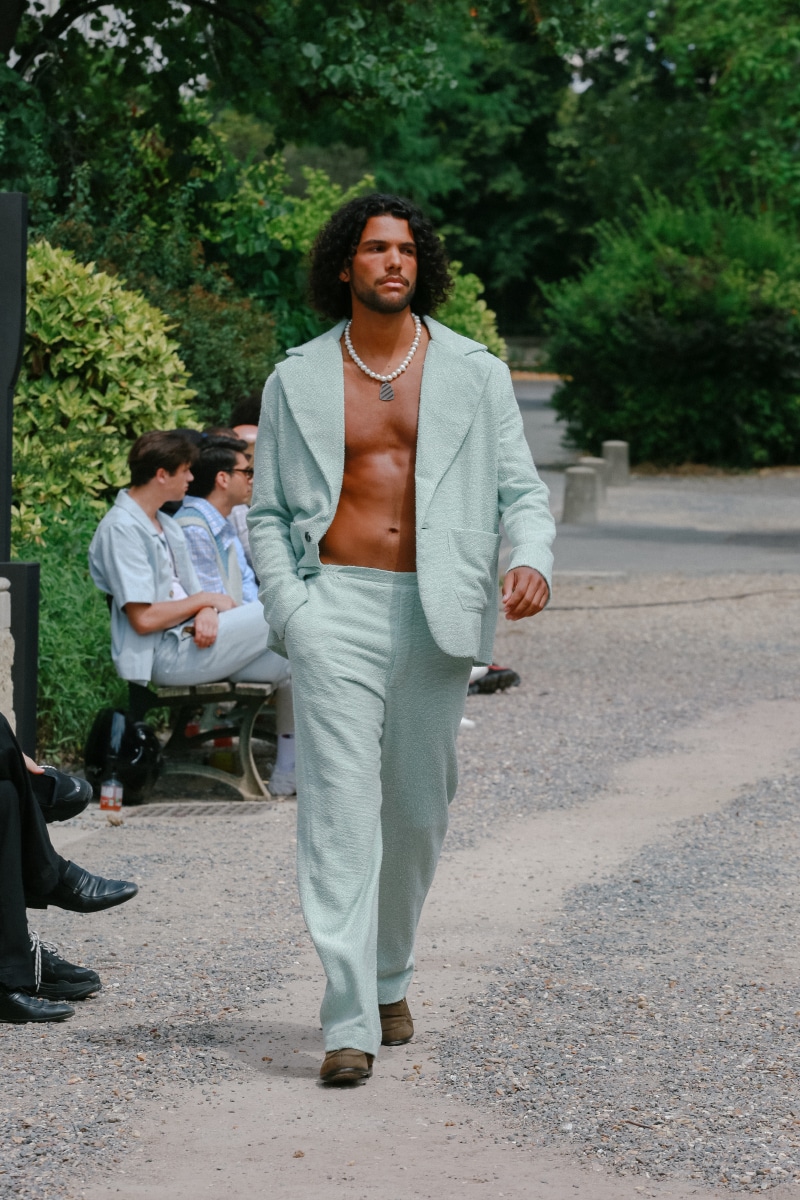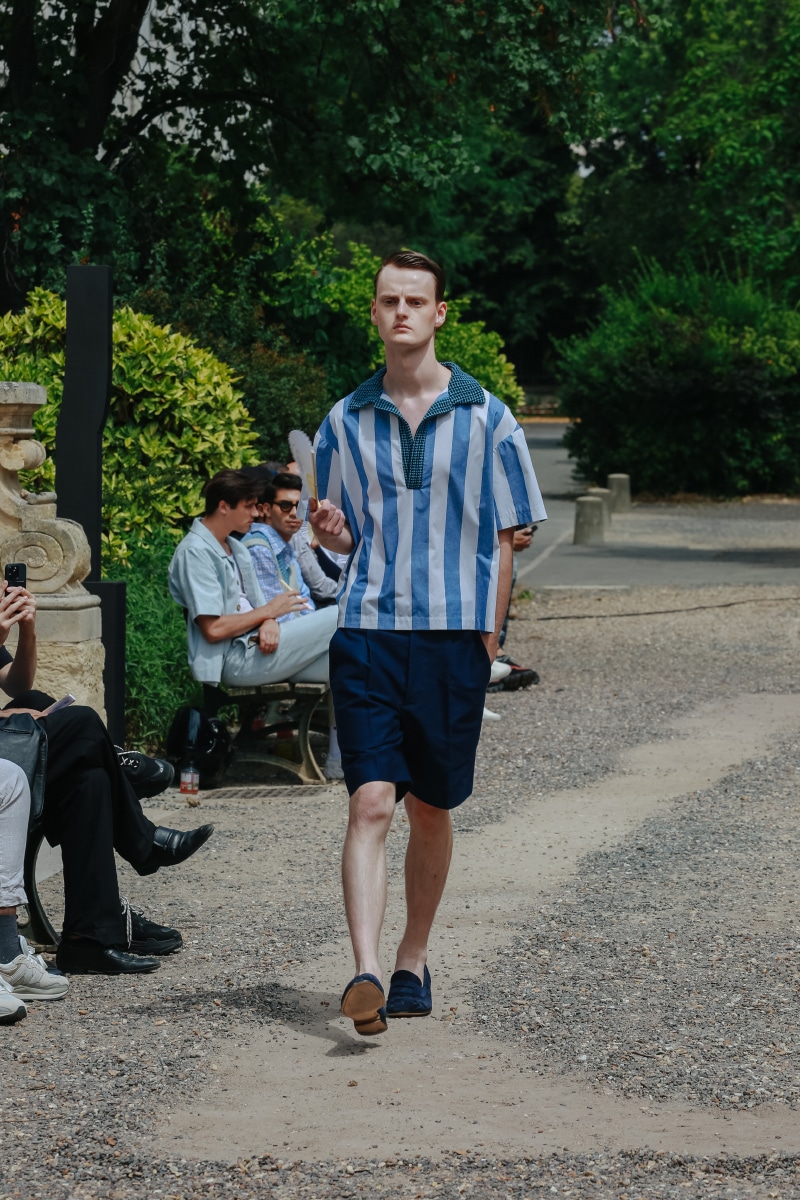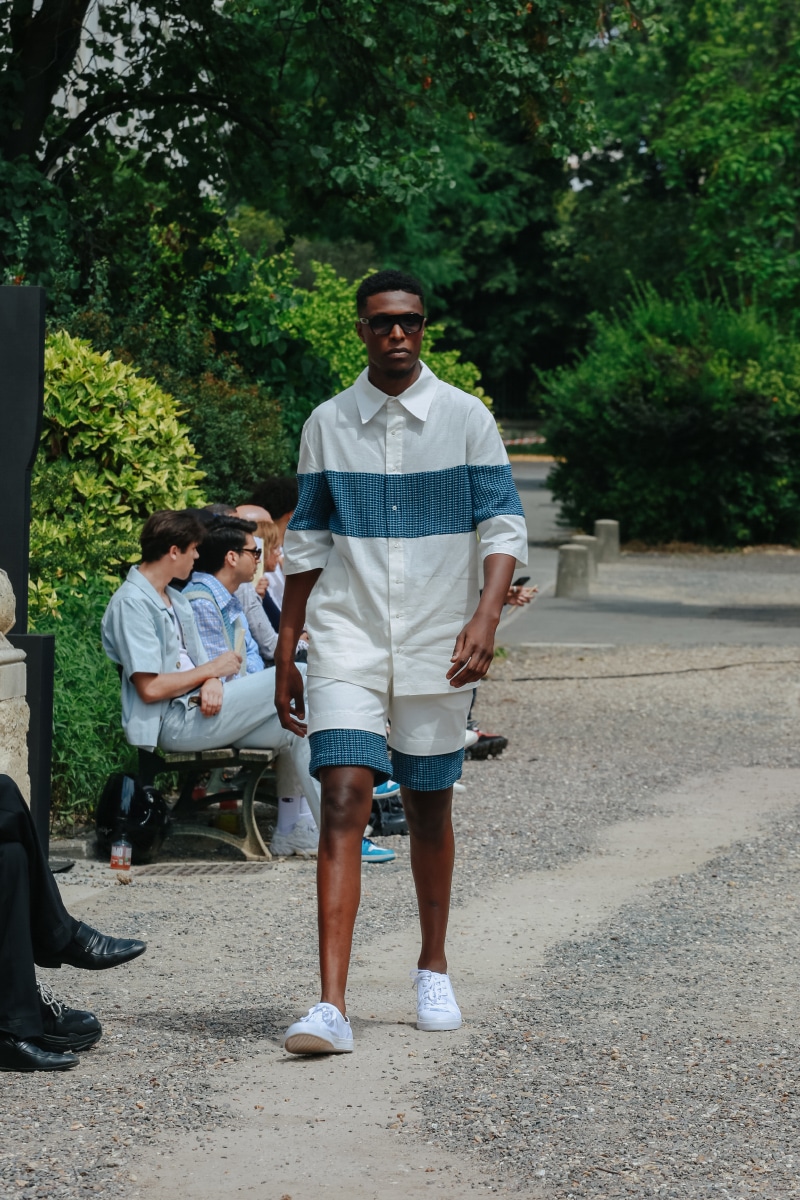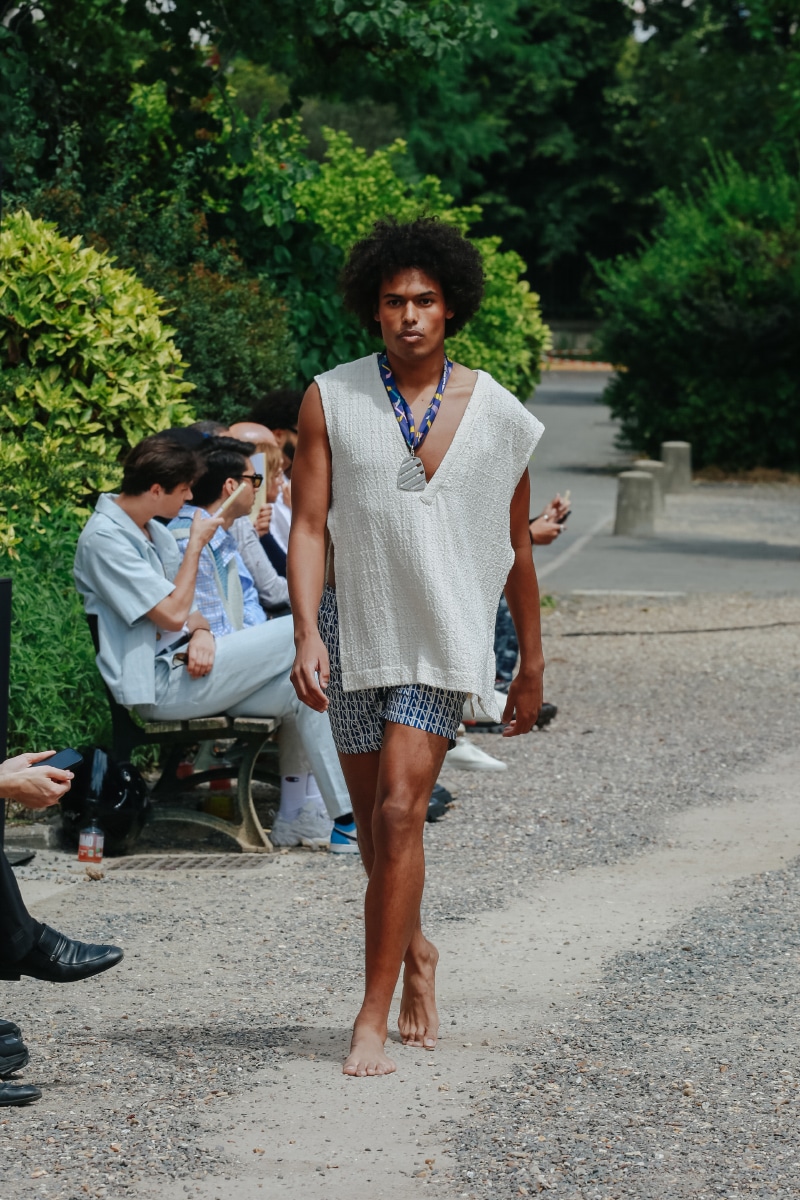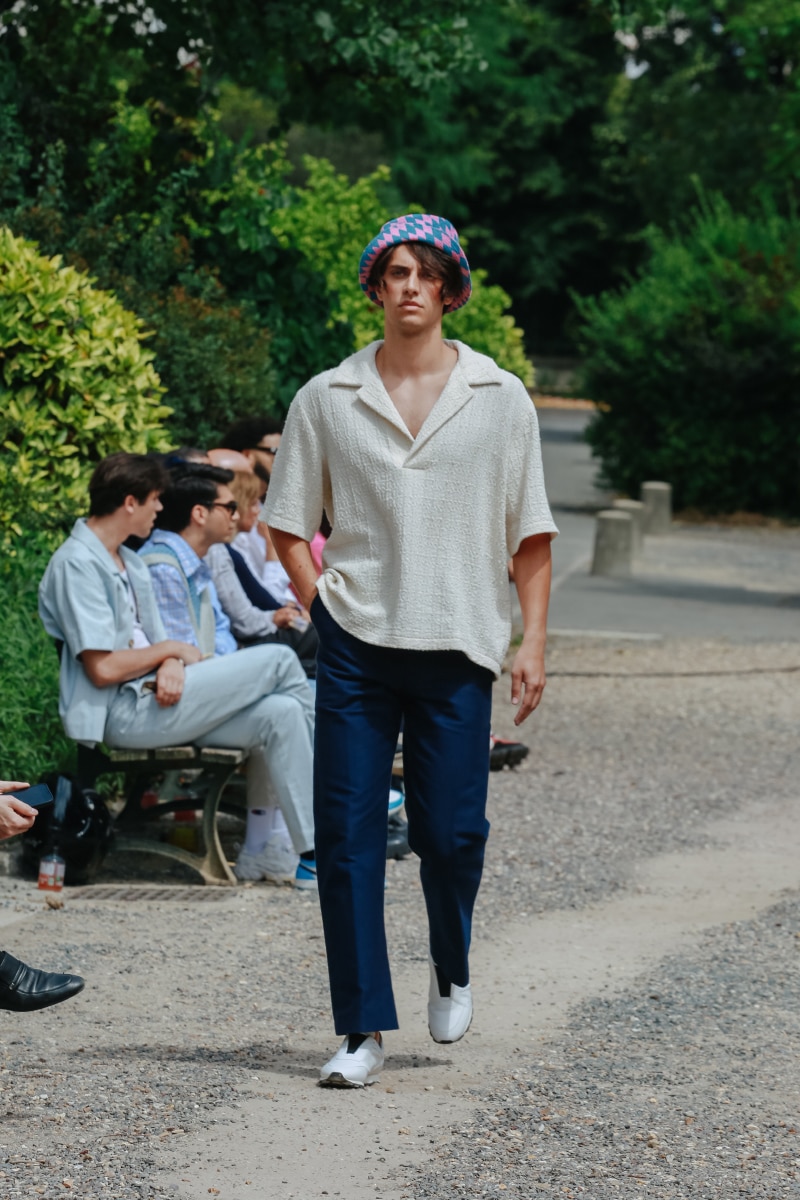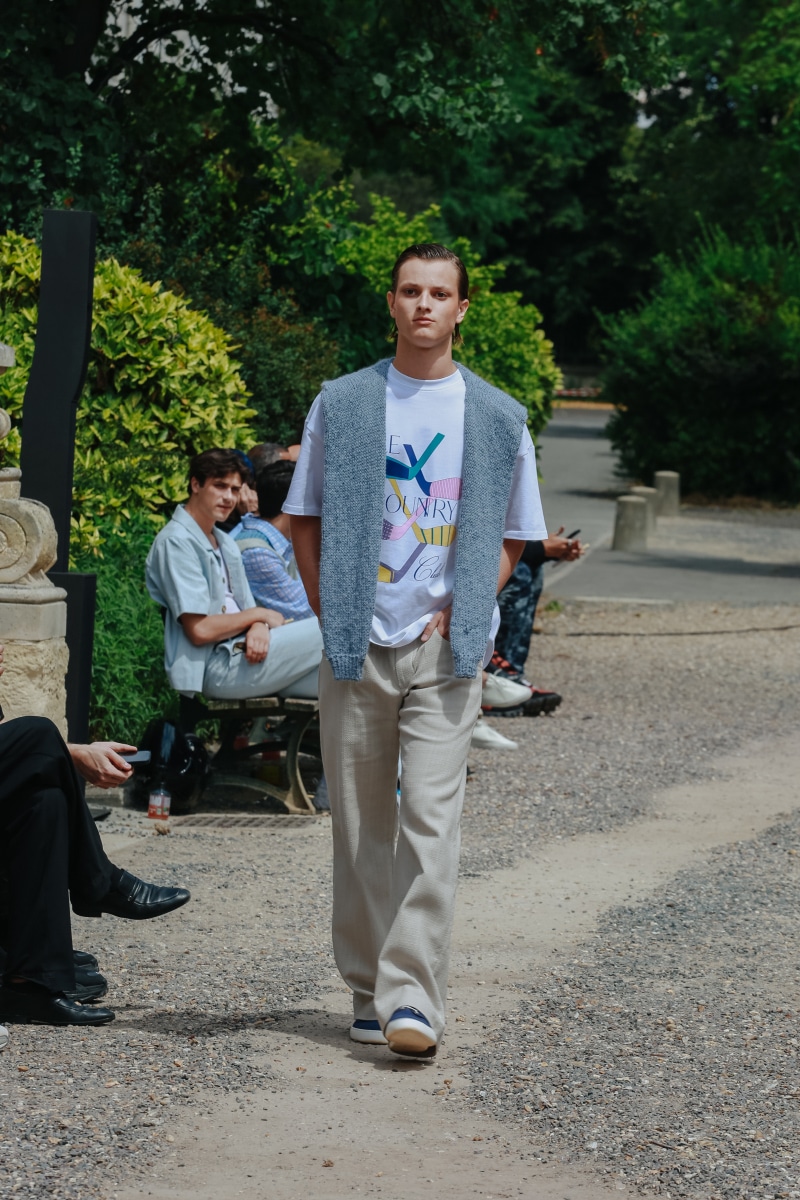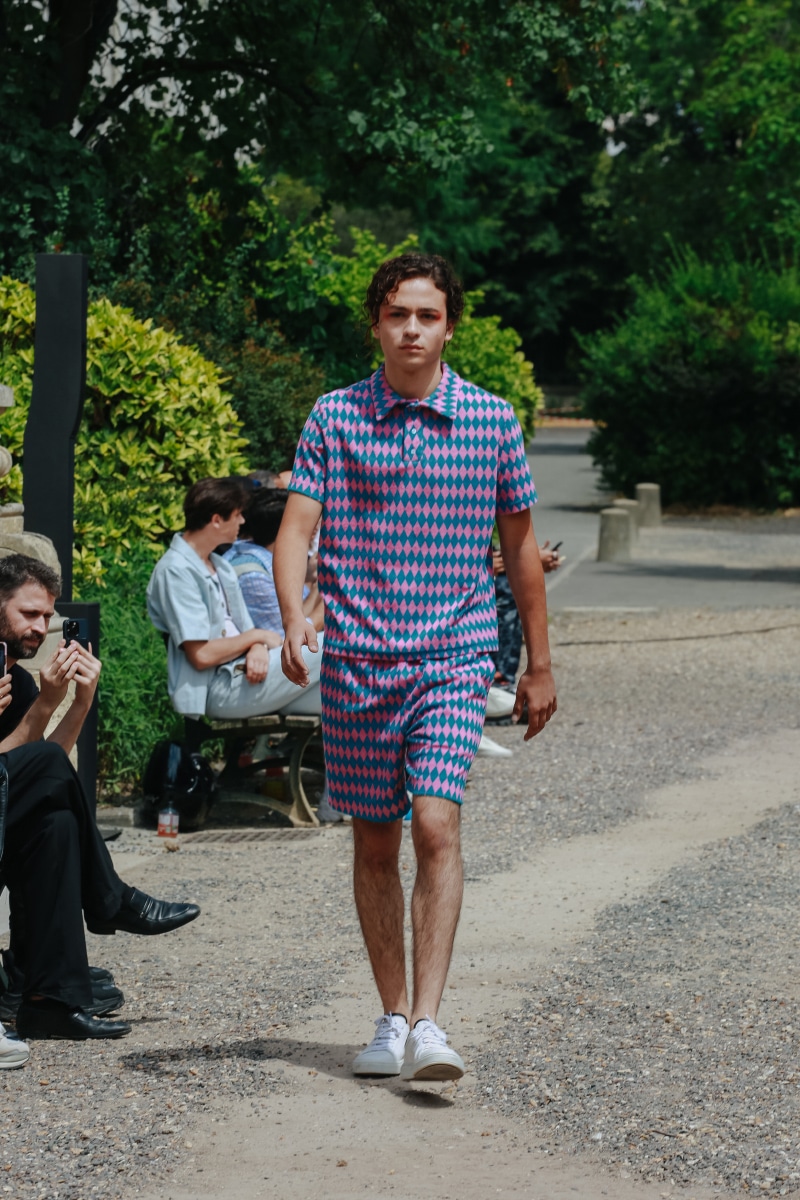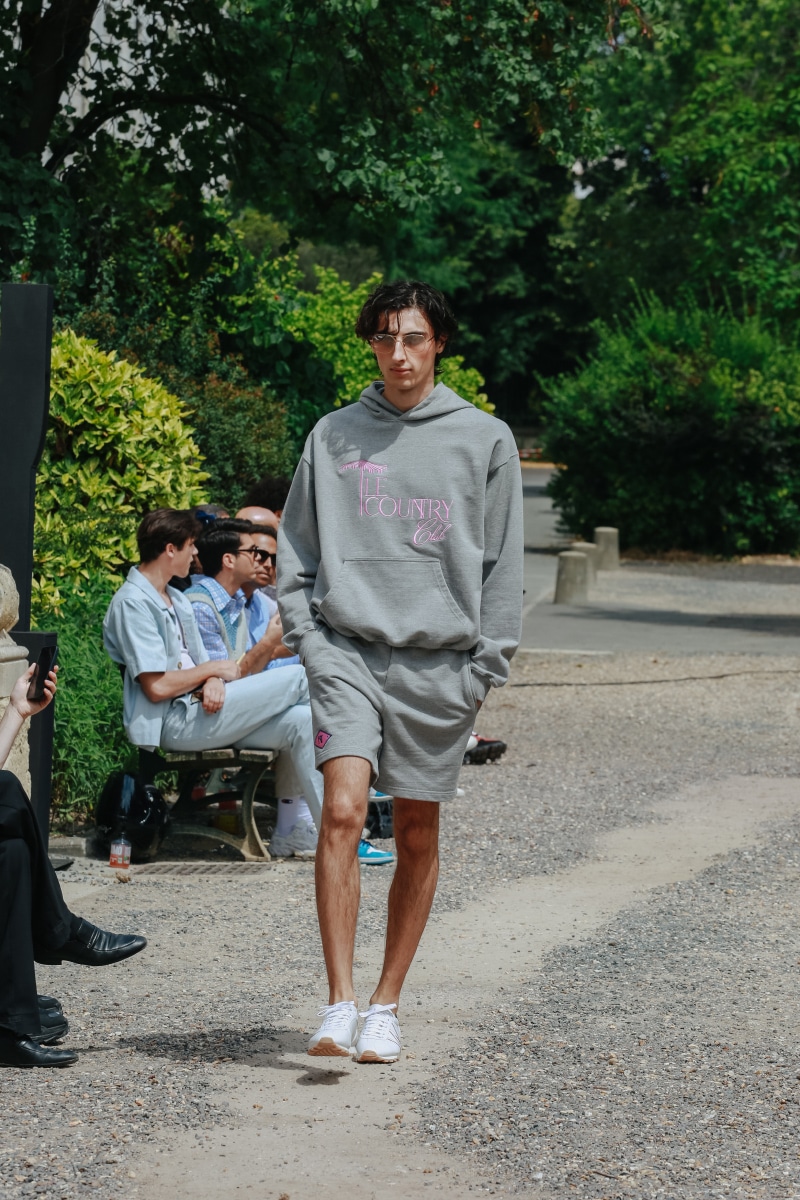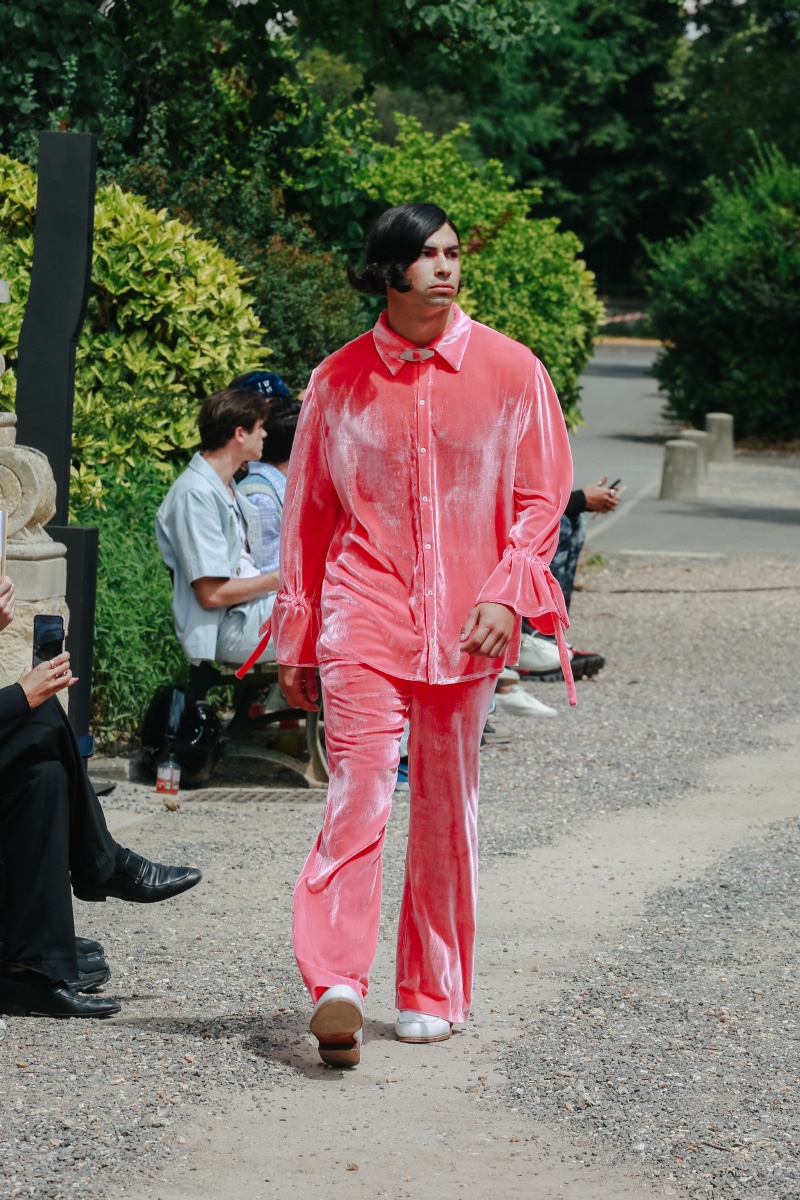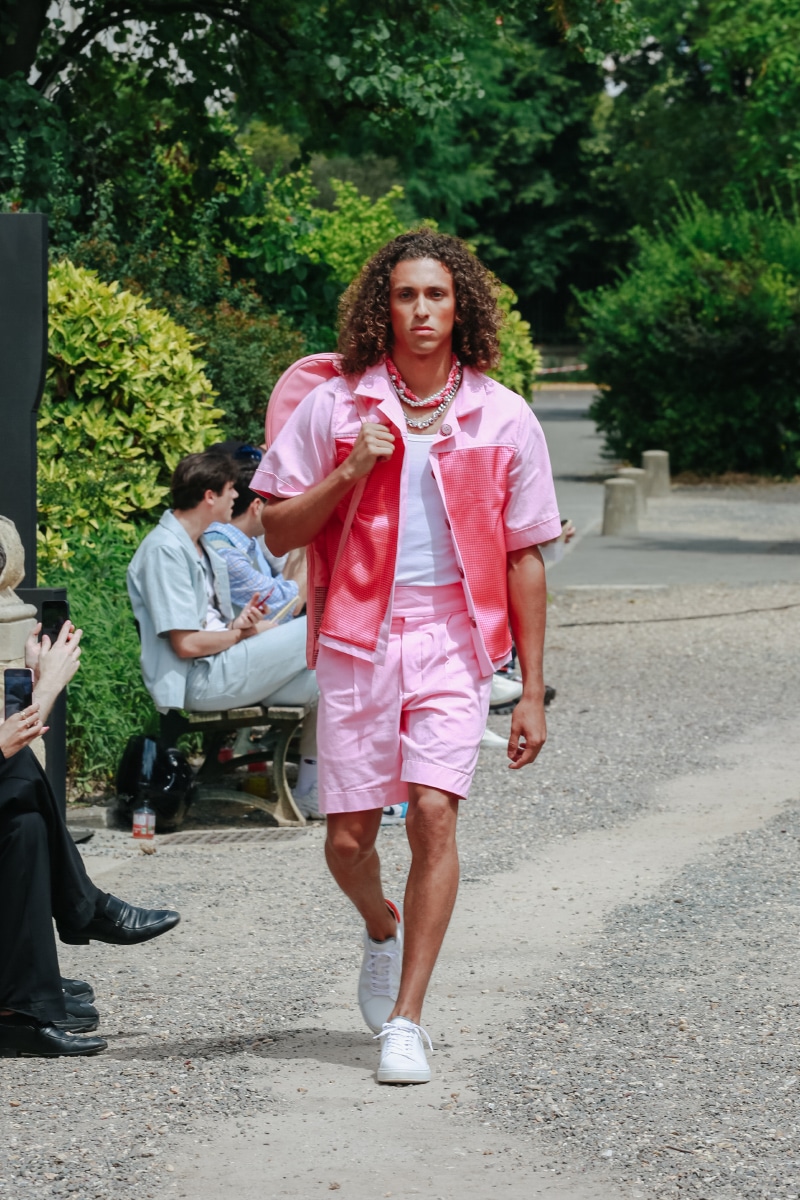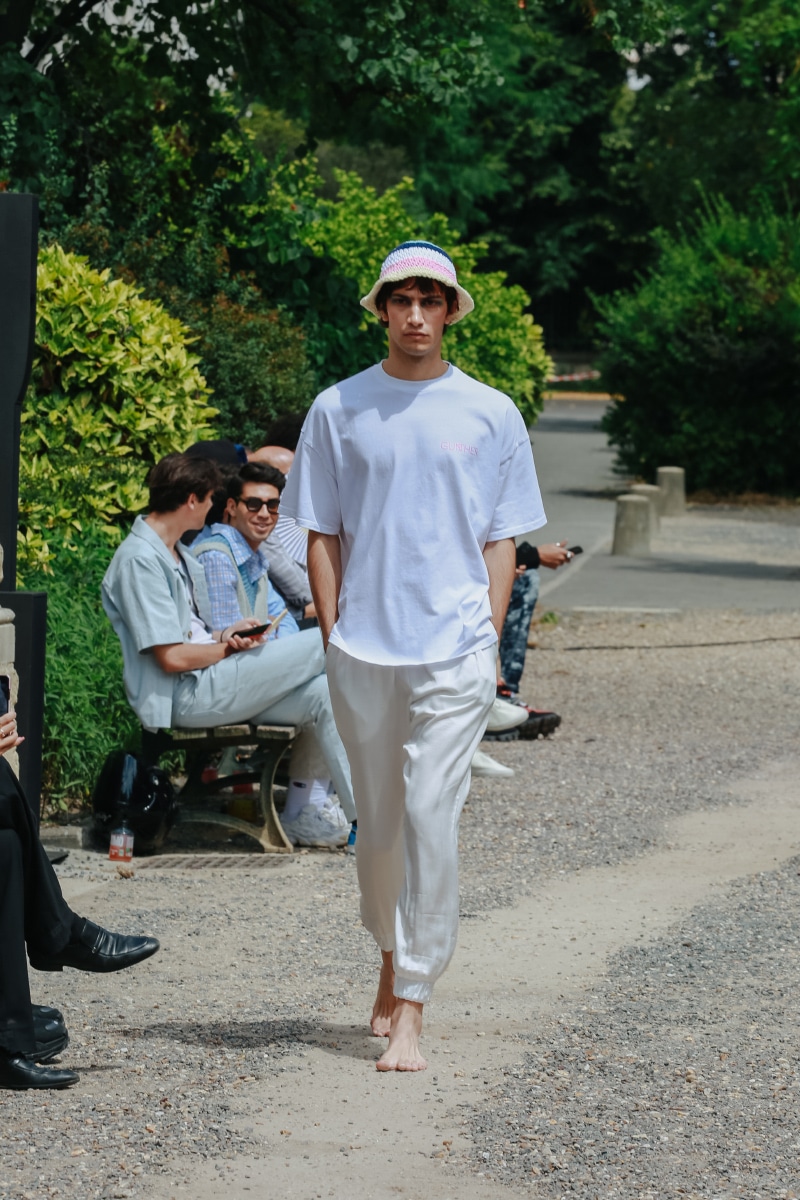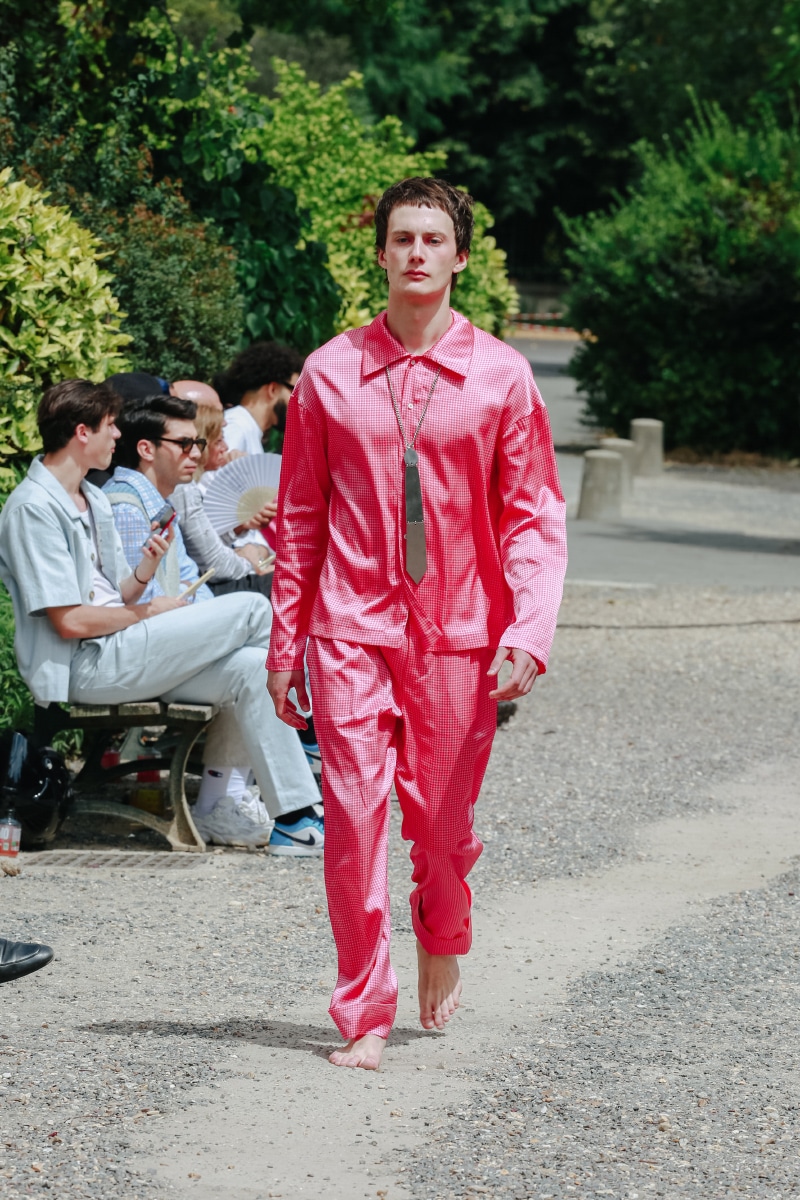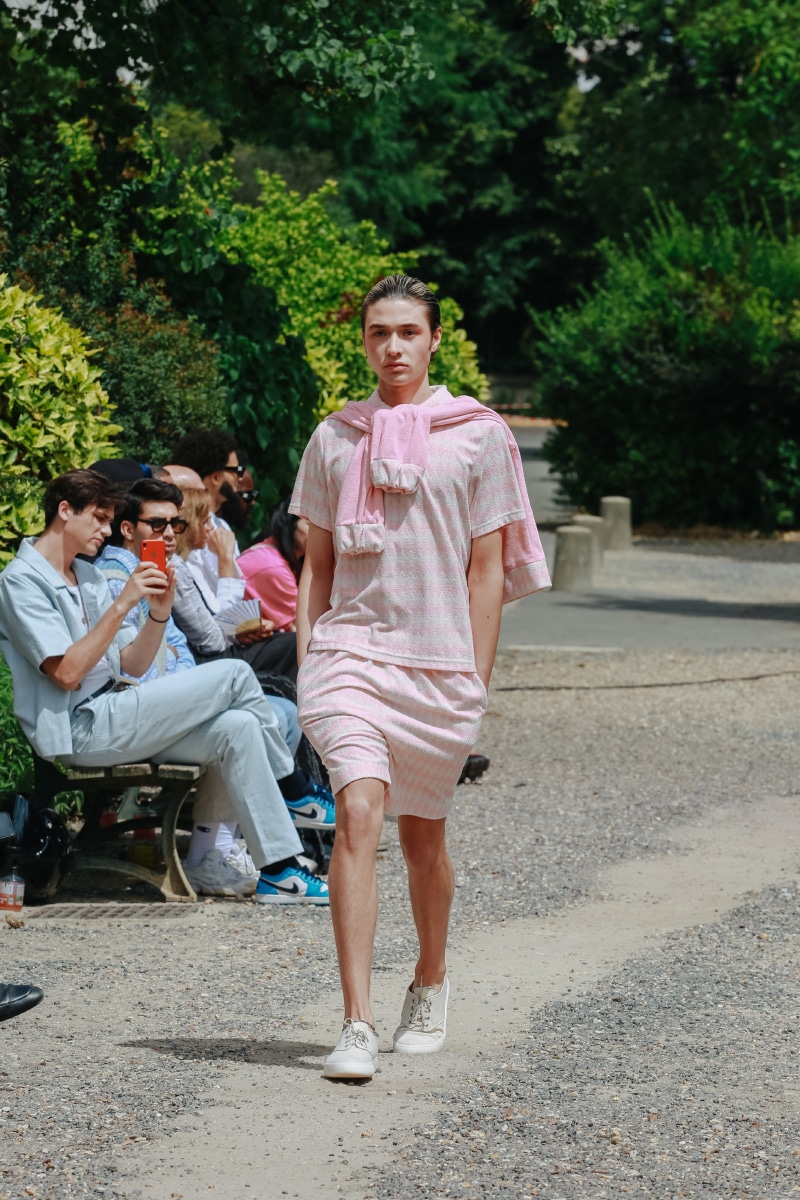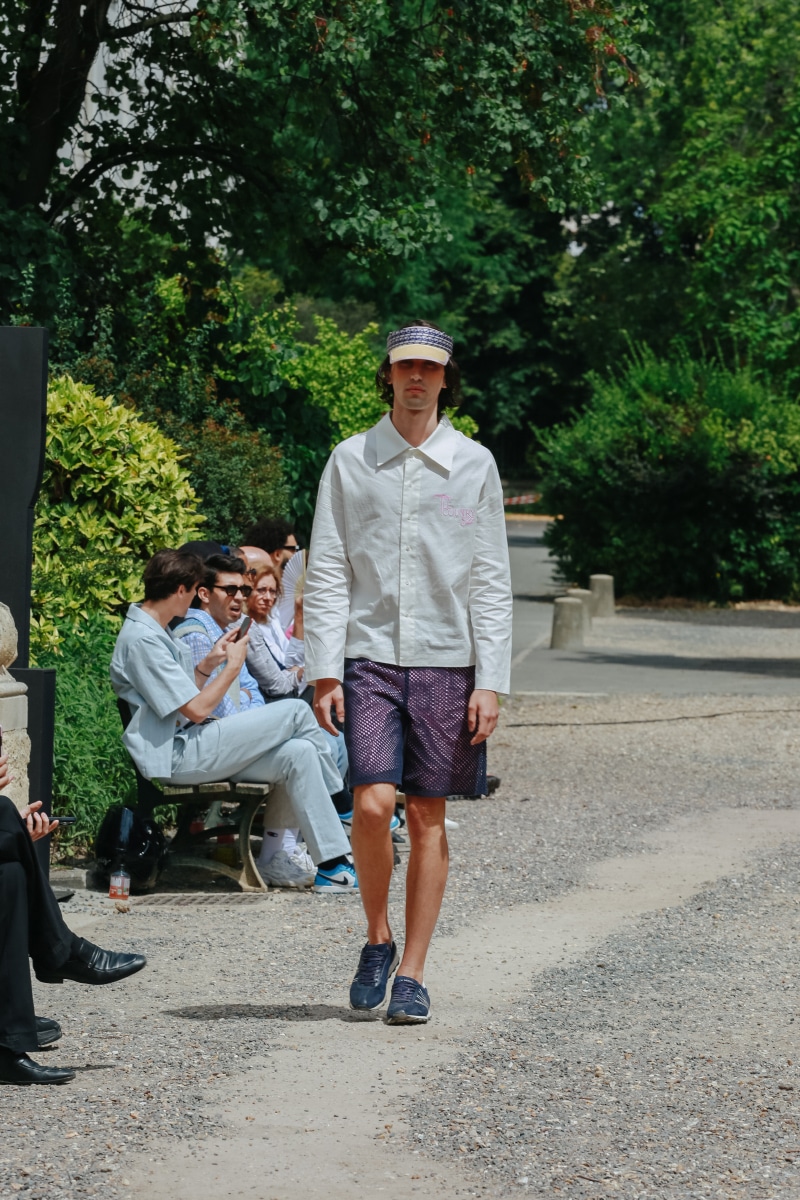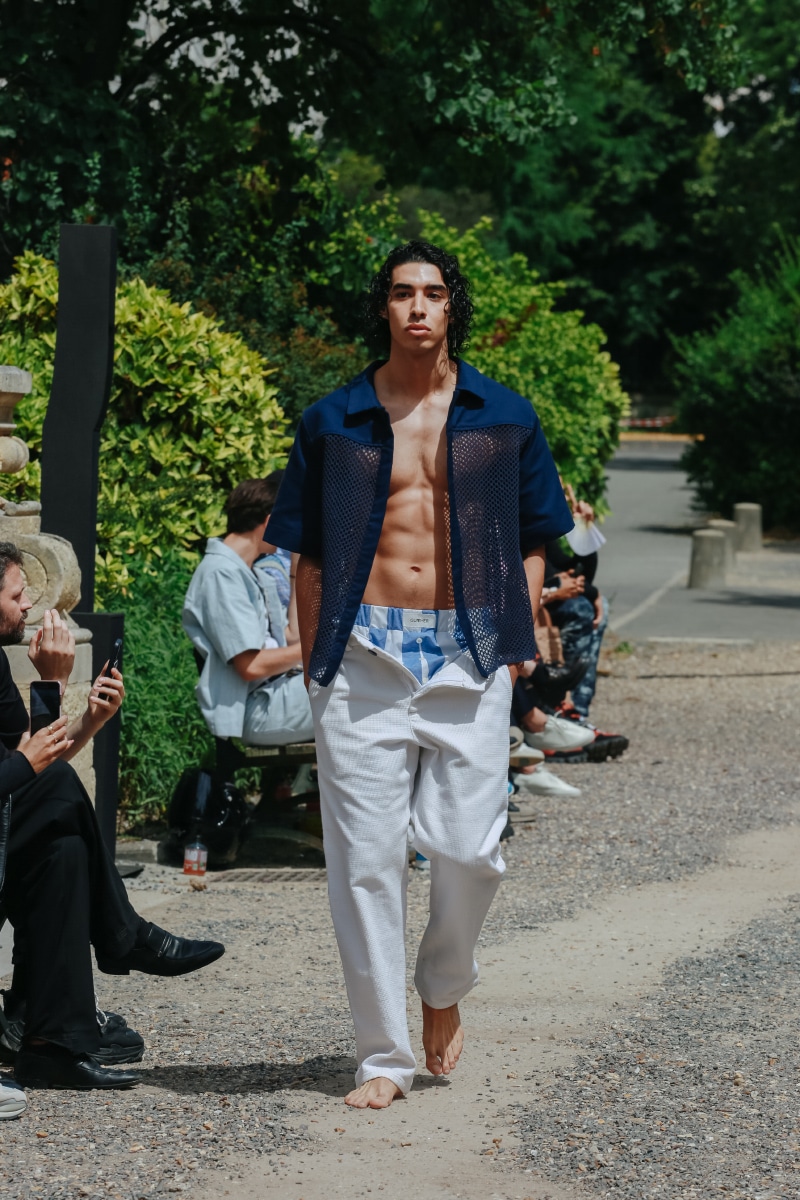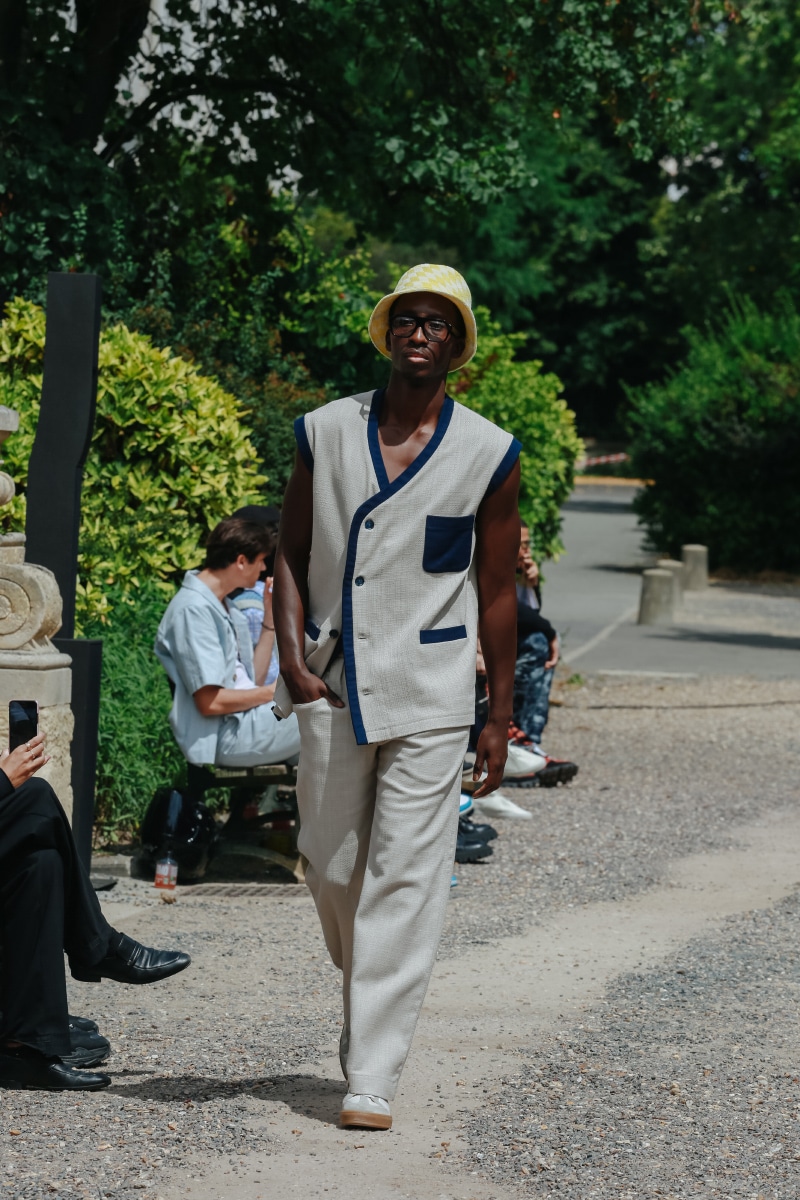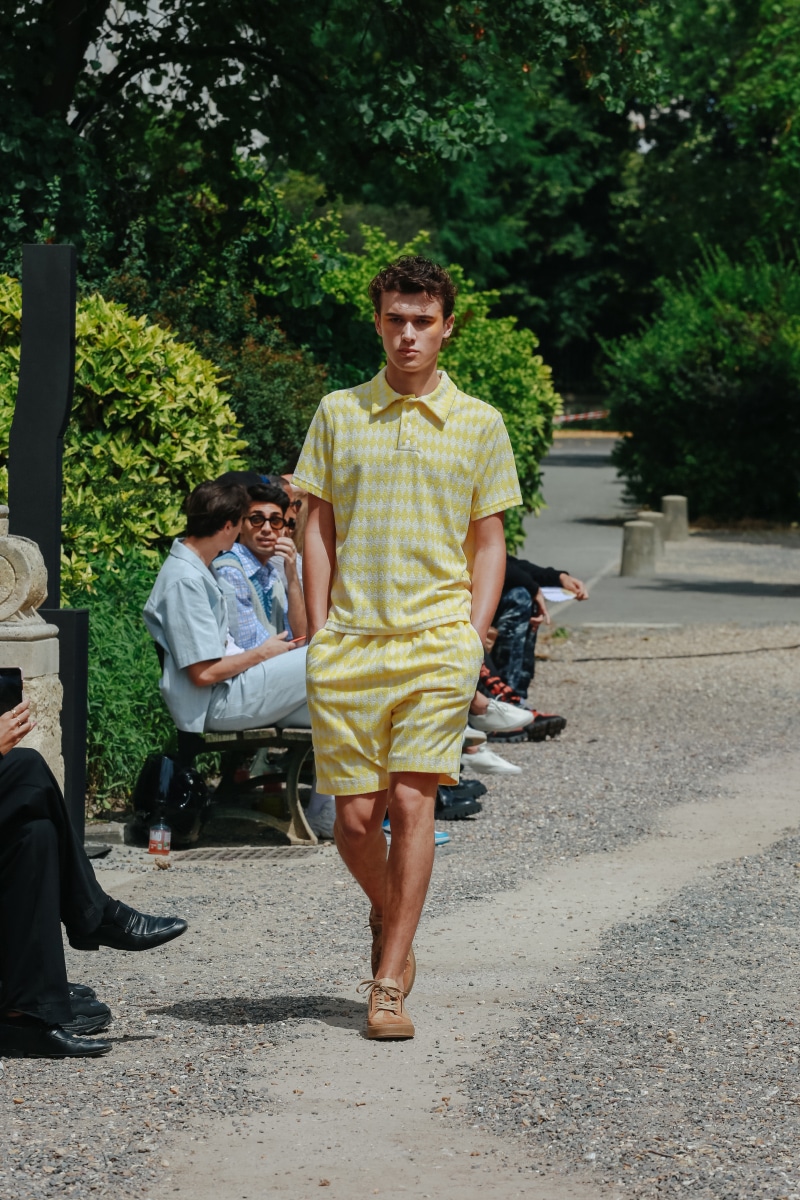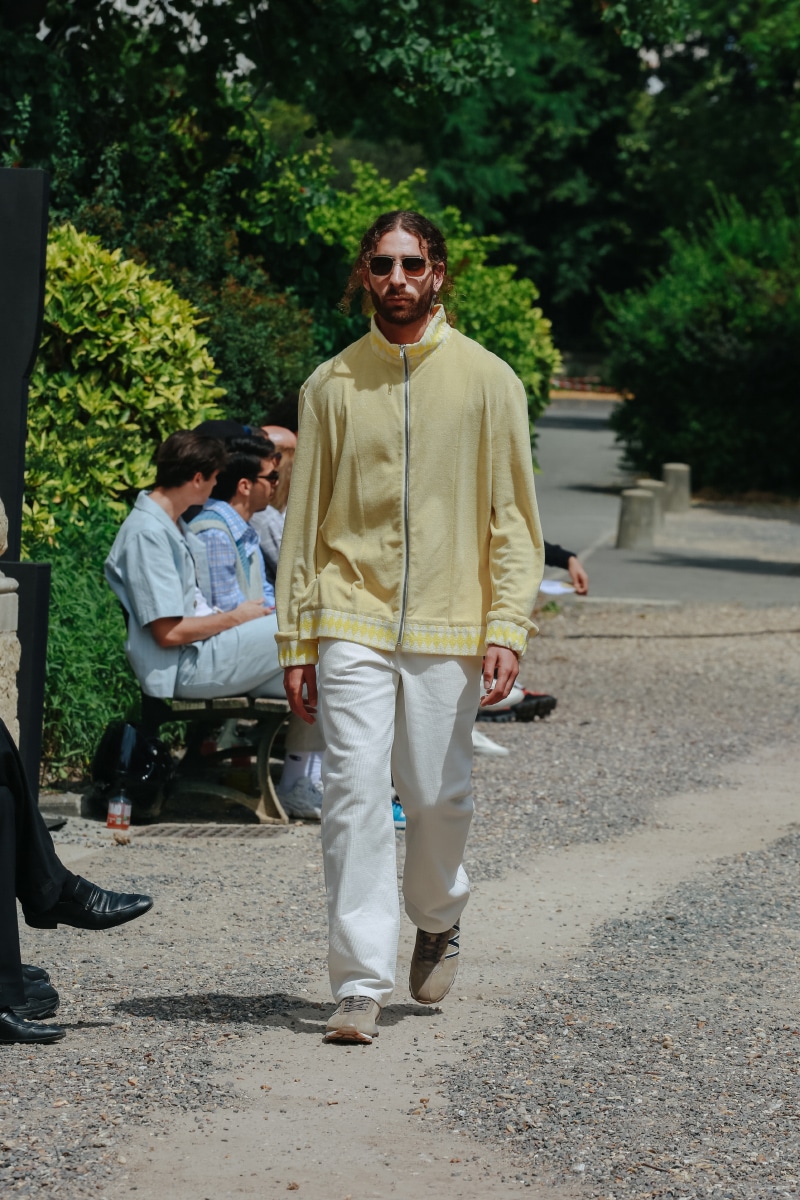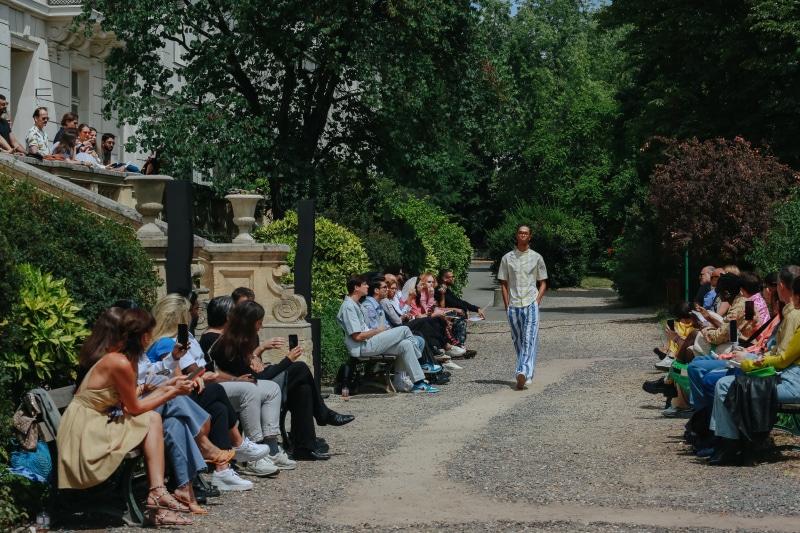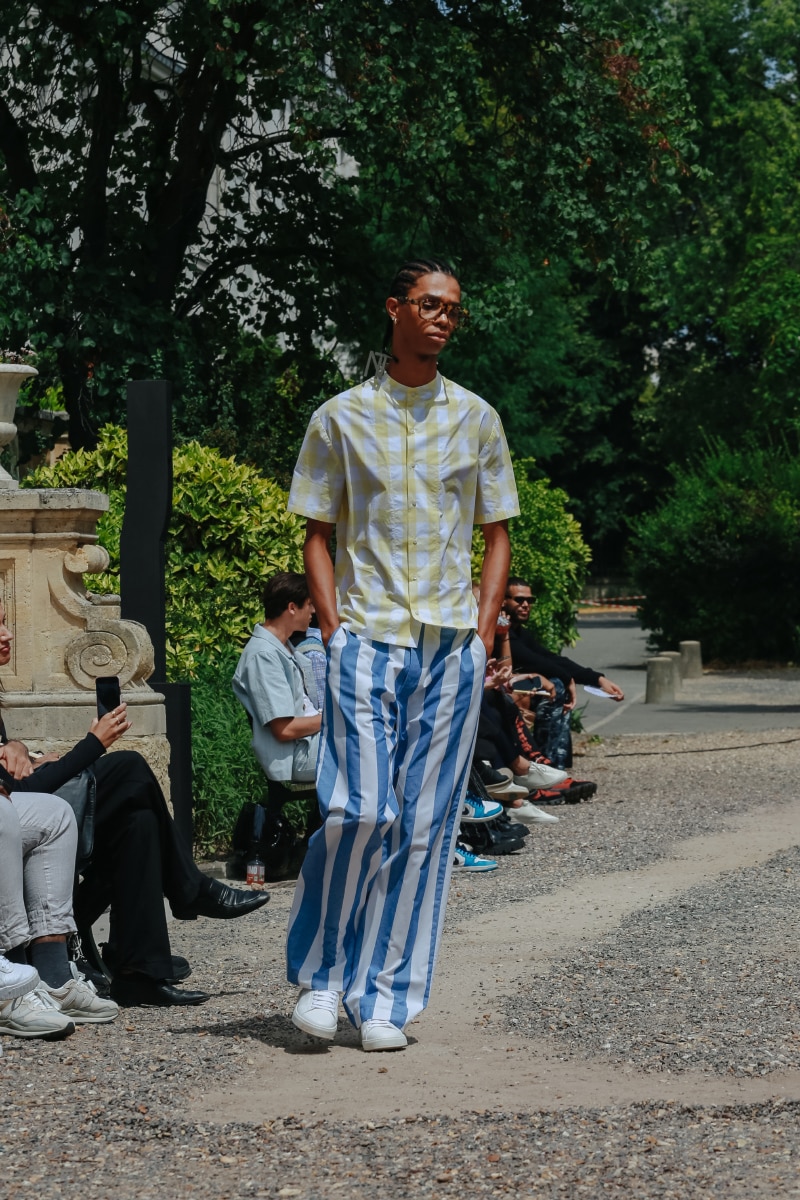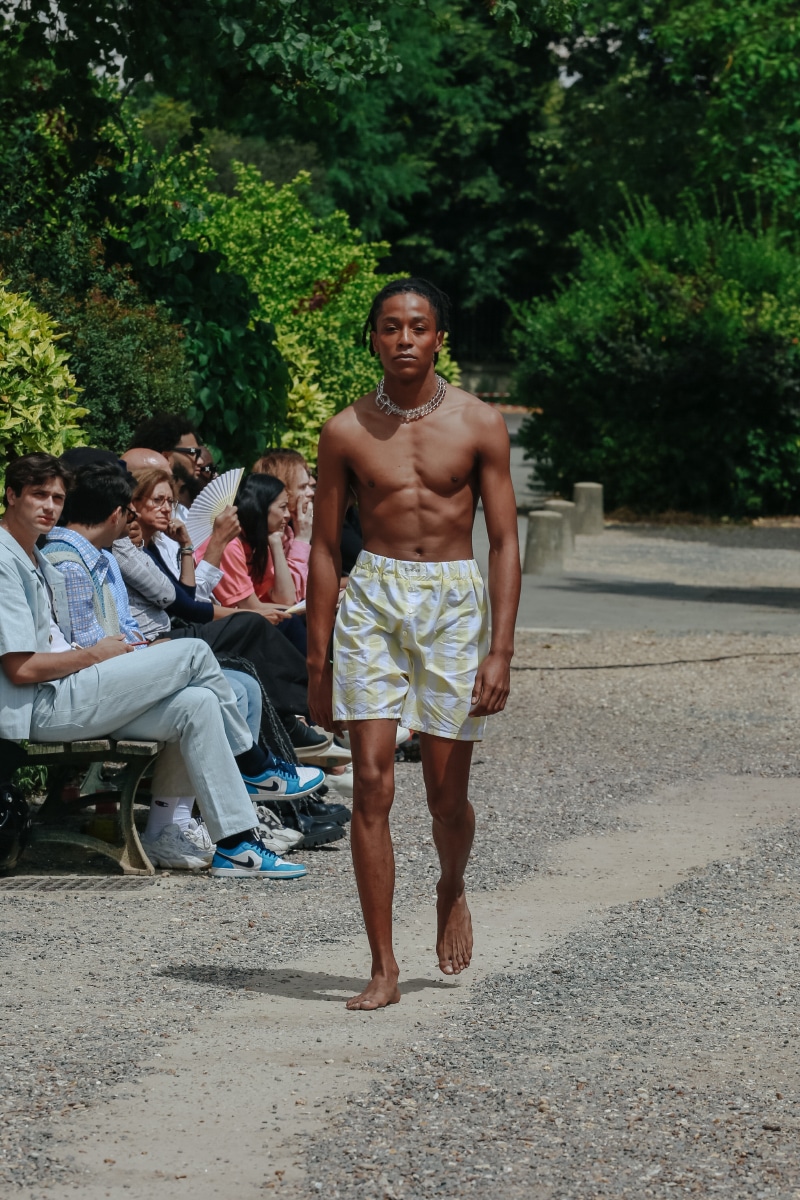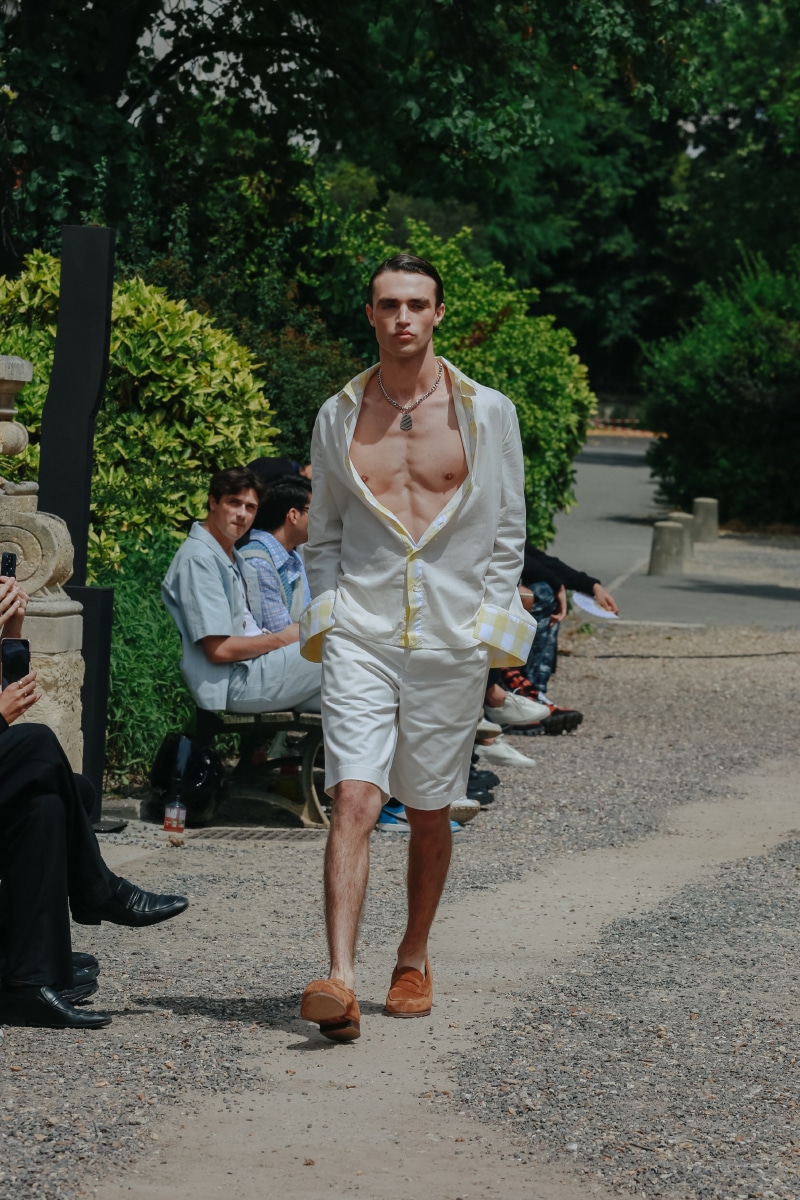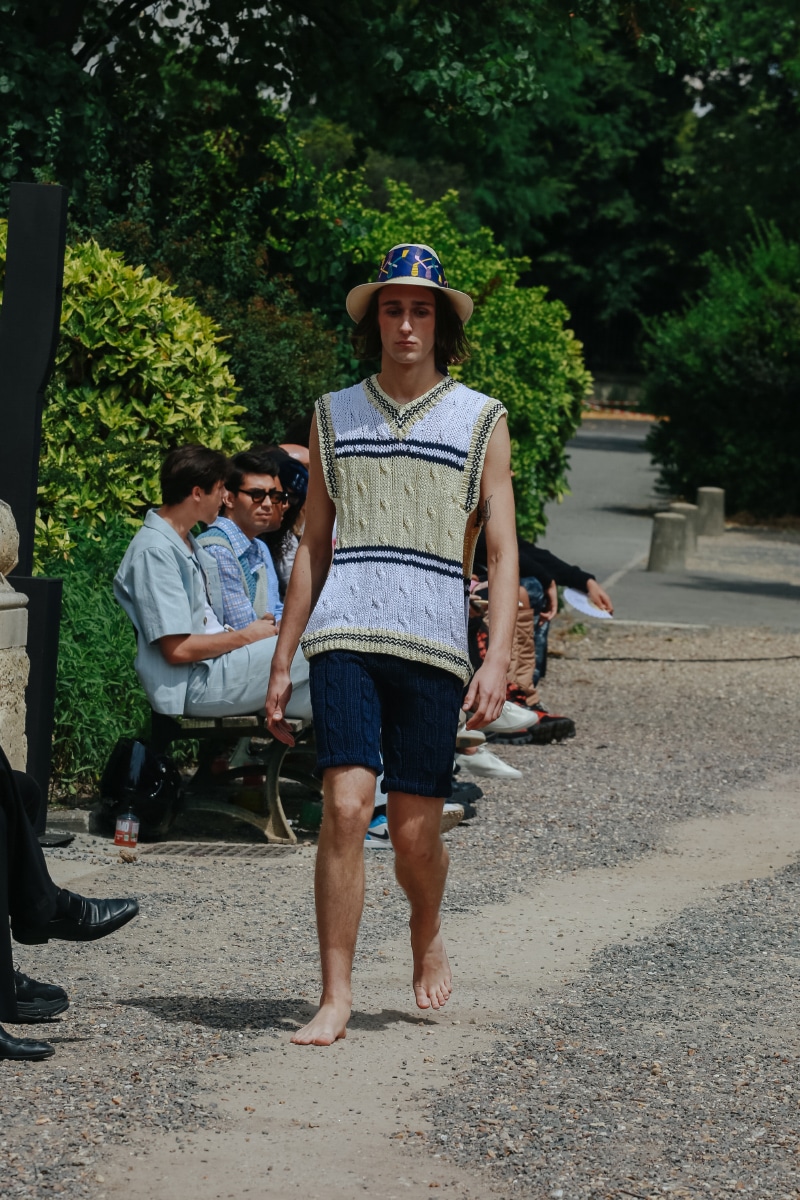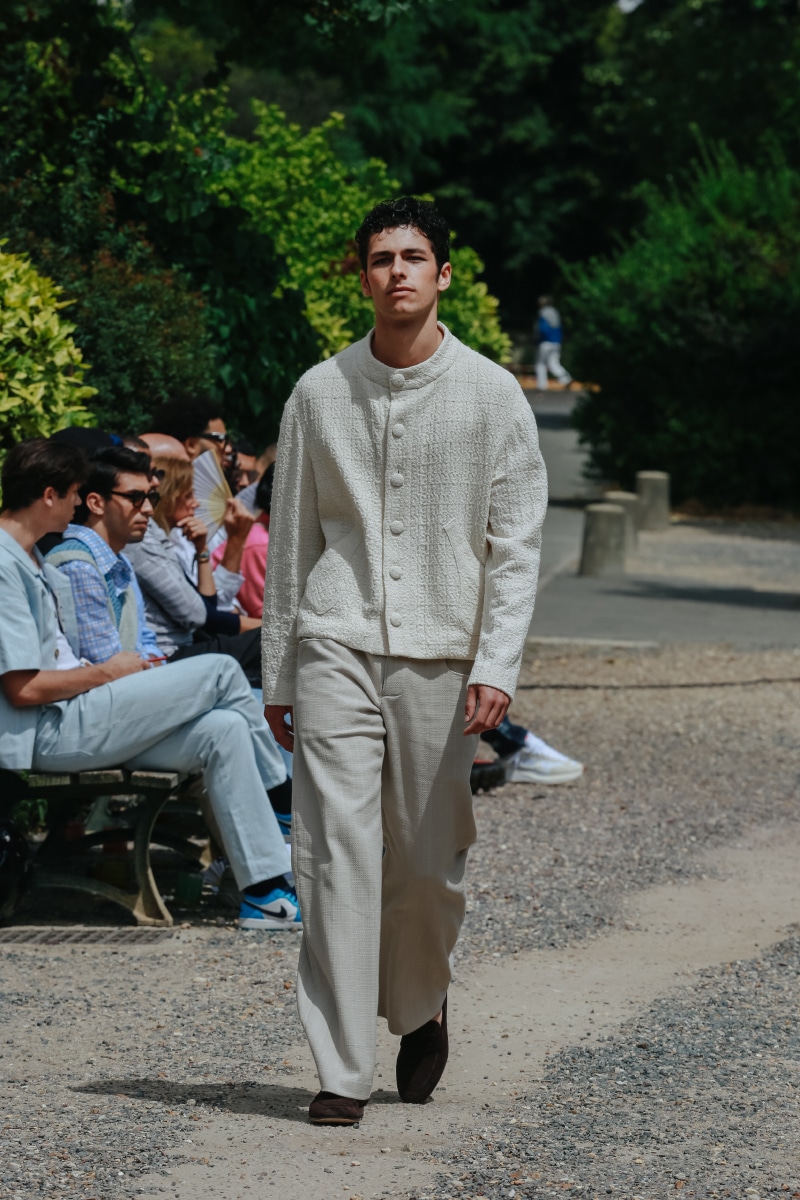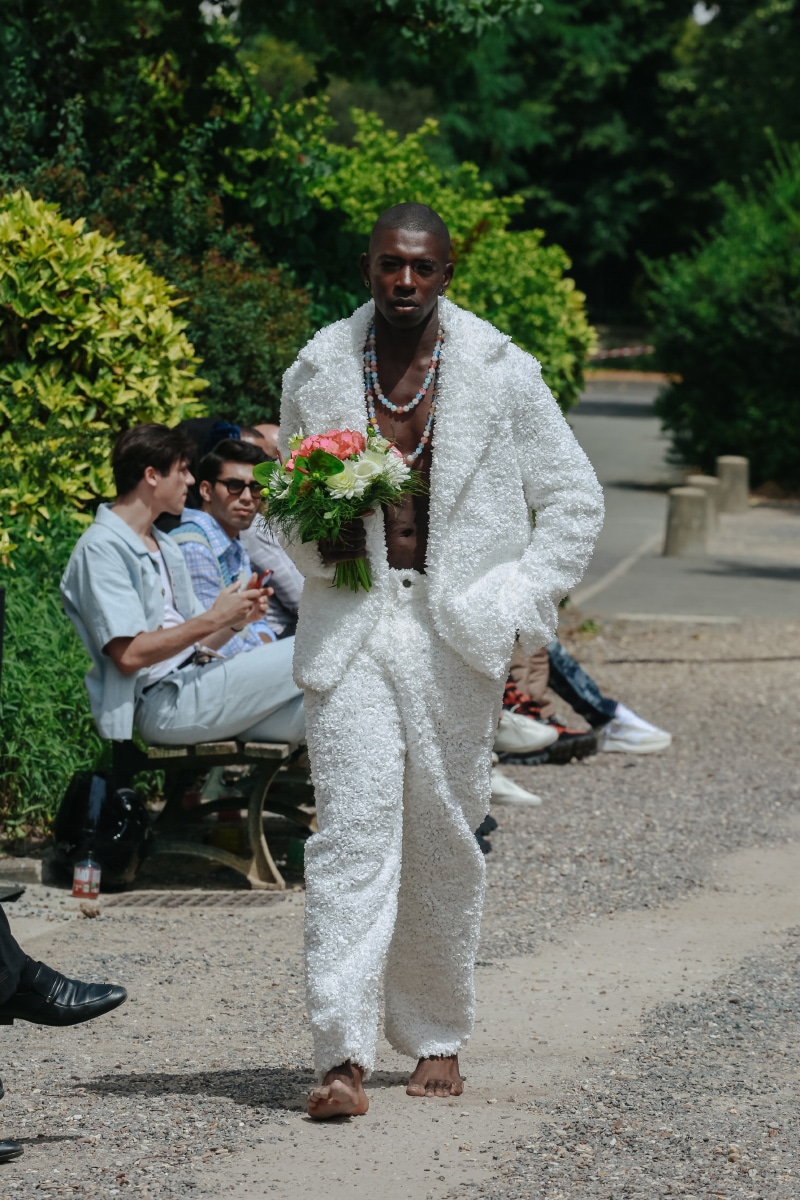 Naomi Gunther, designer for GUNTHER presented the Spring/Summer 2023 collection titled "Le Country Club" during Paris Fashion Week. This collection showcased looks of leisure and elegance evoking feelings of going on weekend trips, indulging, and escaping day-to-day life. This collection is perfect for the carefree sporty lifestyle of morning tennis followed by lounging at the pool.
It is inspired by vintage luxury and classic country club sports. The use of different fabrics reflects a mix daytime causal and nighttime elegance with the use of terry cloth, linen, silk, alpaca, organza, and organic cotton. It showcased different patterns and styles perfectly blending sportiness and lavishness. The looks are pulled together with accessories and jewelry, such as the bucket style hat, which is continuing for next summer, but in more surprising fabrics making a new form of preppy chic.
It emulates freedom and openness with pink taking major strides in menswear. The feeling of being a member and belonging was demonstrated through the garments and the mood backstage. The whole collection plays on the blurred line between masculine and feminine, vintage and modern, and casual and formal.