Gucci will unveil its Cruise 2024 collection at the magnificent Gyeongbokgung Palace in Seoul on May 16, 2023. This prestigious location was chosen as a tribute to the splendor of South Korea's cultural heritage. The runway show will be held in front of the Geunjeongjeon, the primary hall of the palace that has hosted various royal ceremonies and gatherings for foreign dignitaries during the Joseon Dynasty.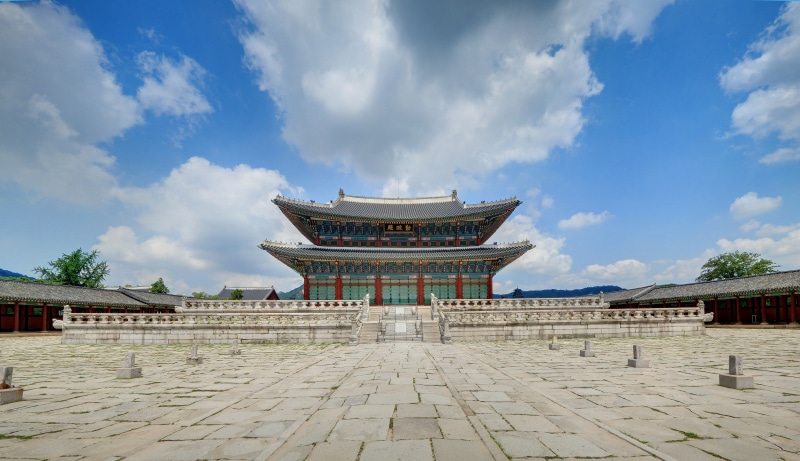 Chairman and CEO of Gucci, Marco Bizzarri, stated that the House's mission is to spread its vision of beauty worldwide, and this journey began in Florence, a city rich in history, art, and craftsmanship. After 25 years since the opening of its first flagship store in Seoul, Gucci's presence in Korea has grown and strengthened its bond with local communities, supported local talents, and preserved the country's unique patrimony, creating a bridge between cultures.
Gyeongbokgung Palace is an awe-inspiring wonder that instantly captivated Gucci's heart and soul with its connection to Korean culture and the people behind its creation. Florence and Seoul, Italy and Korea, may be geographically distant, but they share a common passion for creating wonders that transcend borders. Therefore, Gucci is honored to showcase its Cruise 2024 collection here, celebrating the past as a source of inspiration for the future.
As part of its commitment to preserving and promoting some of the world's most significant historical places, Gucci has signed an agreement with the Cultural Heritage Administration (CHA) to support the conservation and restoration of Gyeongbokgung Palace for three years. Other commitments made by Gucci include the Dia-Art Foundation of New York, the cloisters of Westminster Abbey in London, the Palatine Gallery in the Pitti Palace in Florence, the Promenade Des Alyscamps in Arles, the Capitoline Museums in Rome, Hollywood Boulevard in Los Angeles, and the Castel del Monte in Apulia, Italy.
Director of the South Korean Cultural Heritage Administration, Choi Eung-Chon, expressed his hope that the collaboration with Gucci will help the world discover the true charm of Gyeongbokgung Palace, a place where the past and present coexist, and not just a significant royal palace of the Joseon Dynasty but also the birthplace of numerous advancements in science, literature, architecture, and art, including the creation of Hangul, the Korean alphabet, and the development of astronomy.