The Grammy-nominated duo Sofi Tukker joined forces with the UK house act Gorgon City for their latest single 'House Arrest'. The track first came together last summer when Sophie broke her foot and had to be off her feet for two months. "We started this song on 'House Tuesday' – a gathering of the homies every Tuesday to have fun and improvise house music." SOFI TUKKER shares of the song's genesis. "We originally didn't intend to make a song but we loved what we were doing so much that we recorded it. Eventually, we sent it to Gorgon City because we thought they were just what it needed to make it perfect."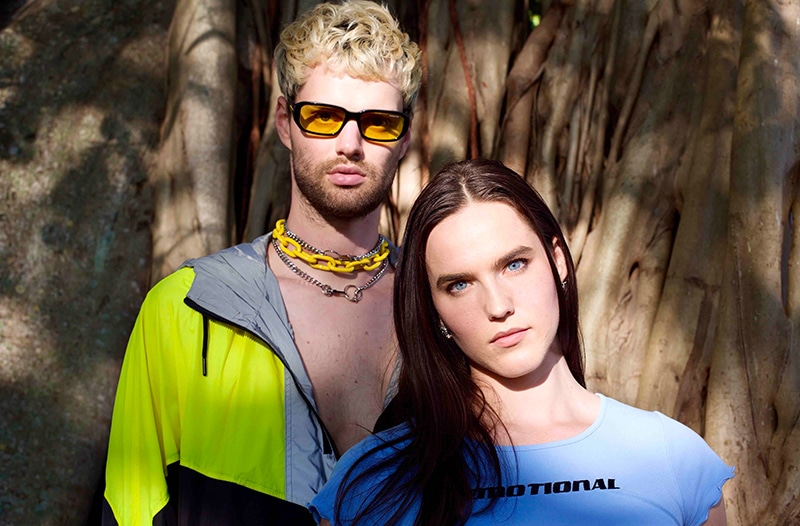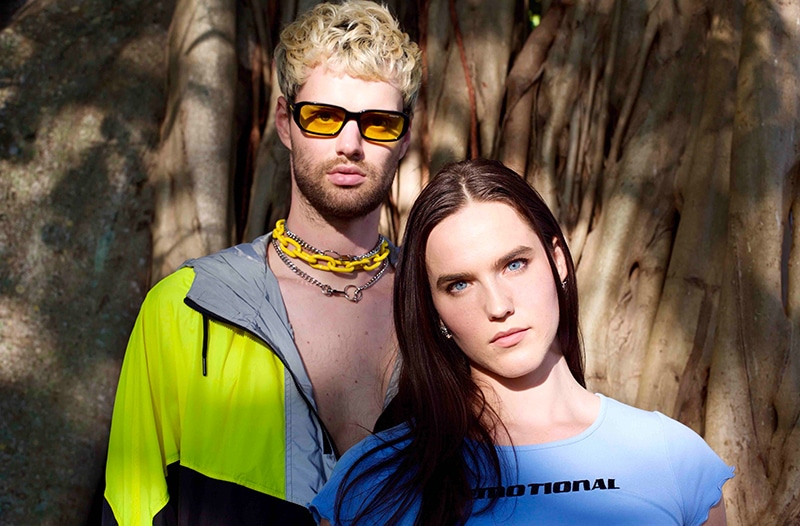 Hey guys, how your summer has been so far?
It's been… one of a kind. Haha. We went into quarantine 112 days ago. We've managed to stay insanely busy, live streaming our DJ sets every day, and making lots of music. The community that's been building around the sets during this time (they call themselves "the freak fam") has been a huge part of what's made this period of time really special and meaningful for us, but it's also been tough to literally have no outside interaction… We miss travel. We miss our friends and family. We miss being able to interact face to face with people. We miss the club. As challenging as this period of time has been though, we also feel filled with hope. As a culture, we're waking up to injustices, we're sacrificing our personal comfort for the greater good…this is definitely a summer we'll never forget.
Your latest track House Arrest seems to be quite introspective and moody, how was the process of writing it? Any story behind it?
We first wrote it about a year ago after Sophie broke her foot on stage in Australia. We had to go under a kind of "house arrest" because we had to cancel our tours and let Sophie's foot heal. It took on a whole new meaning when the pandemic started. We wrote the second verse right as we starting quarantining.
Sophie: I am extremely introspective, so it makes sense you'd hear that in the lyrics 🙂 I think both the first verse, which I wrote after breaking my foot, and the second verse, which I wrote after going into quarantine, were during parts of my life I was grappling with stillness and with circumstances outside of my control that were forcing me to completely change my life. Probably my favorite line is just "treat your sadness with a smile" – I like the idea of mind over matter – that you can smile and cause yourself to feel joy just by doing the physical act of smiling. We have a lot more power over our minds than we often think we have. Not that a smile will solve everything, but it's one of those simple things we can do to take control of our own experience rather than let circumstances take control of us.
Did your collaboration with Gorgon City came up naturally or you've considered other creatives to work with?
In the past, we've almost always just collaborated with our good friends. But in this case, we never actually met Gorgon City except over Facetime. We've been fans of theirs for a long time. Tuck has been DJing their music since college. So we were super stoked when we found out they were interested in the song.
When I discovered your music, I particularly loved the use of guitars on your productions, could you tell me a little bit more about your influences guitar-wise?
We're really attracted to songs that have really simple and repetitive guitar riffs that are just super raw. We love combining that element with dance music, it helps give the song an organic human feel. Jack White is a huge guitar inspiration. When we met, I had only ever played acoustic guitar and Tuck literally put an electric guitar in my hands and I started plucking it kind of like a bass. That's when we wrote Drinkee. That style has stuck to some extent still!
It's been two years since the release of your debut album Treehouse, you've released several singles and remixes since then, what's happening with you in 2020?
The world is changing so rapidly we are just trying to adapt. We will be live streaming our DJ sets every day until further notice (at 1 pm EST from our living room!!). It's been almost a third of a year that we've been doing it! It brings us so much joy and makes us feel so connected (shout out FREAK FAM!). So we will definitely keep doing that! And we've got a ton of music ready to go and a ton of music that we're still in the process of writing. We love testing music out during the live streams and workshopping the songs that way. And we've got some amazing House Arrest remixes coming soon too!
Watch 'House Arrest' below: