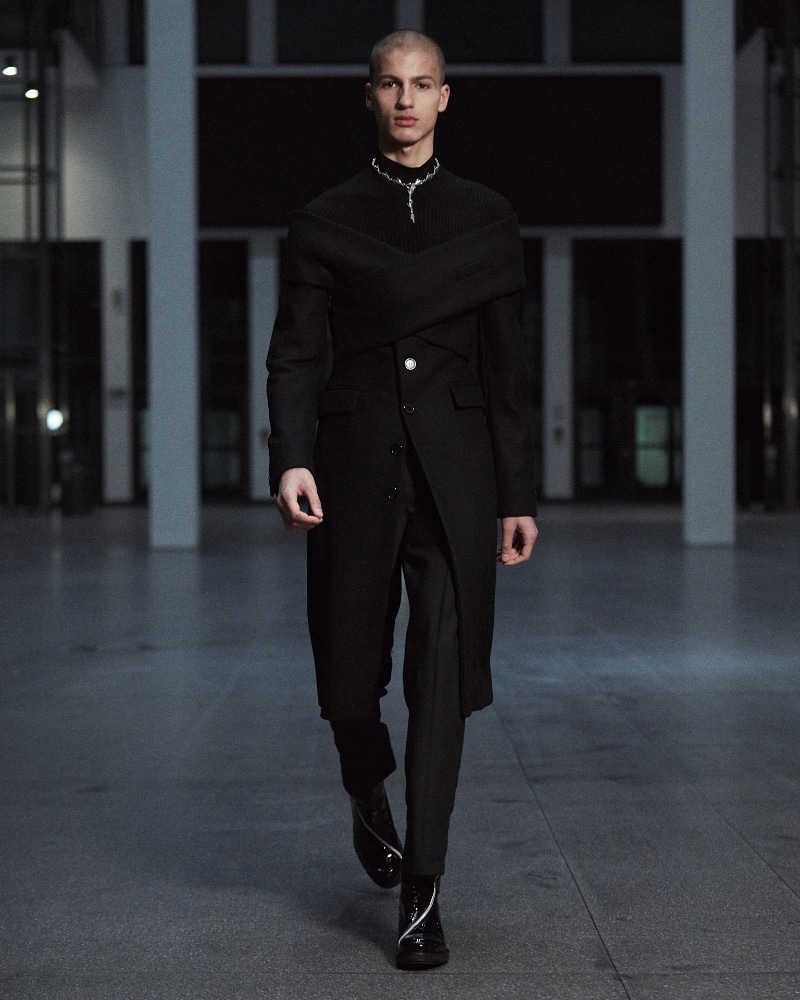 GmbH is launching a line of demi-couture tailoring, exclusively made to order.
"We have always had a particular interest in the craft of tailoring since Serhat cuts all the patterns for GmbH himself. The demi-couture line is a way to bring some of this tradition and skill to life."
The first four styles, consist of variations of the off-the-shoulder jackets and coats that were shown as part of the Fall/Winter 2021 show "Welt Am Draht". The pieces can be ordered with plain or faux fur stoles, which are detachable and interchangeable. All the coats are constructed with adjustable traditionally boned corsets, to hold the coats in place from the inside. They are tailored just two hours from the brand's studio in Berlin and finished in-house.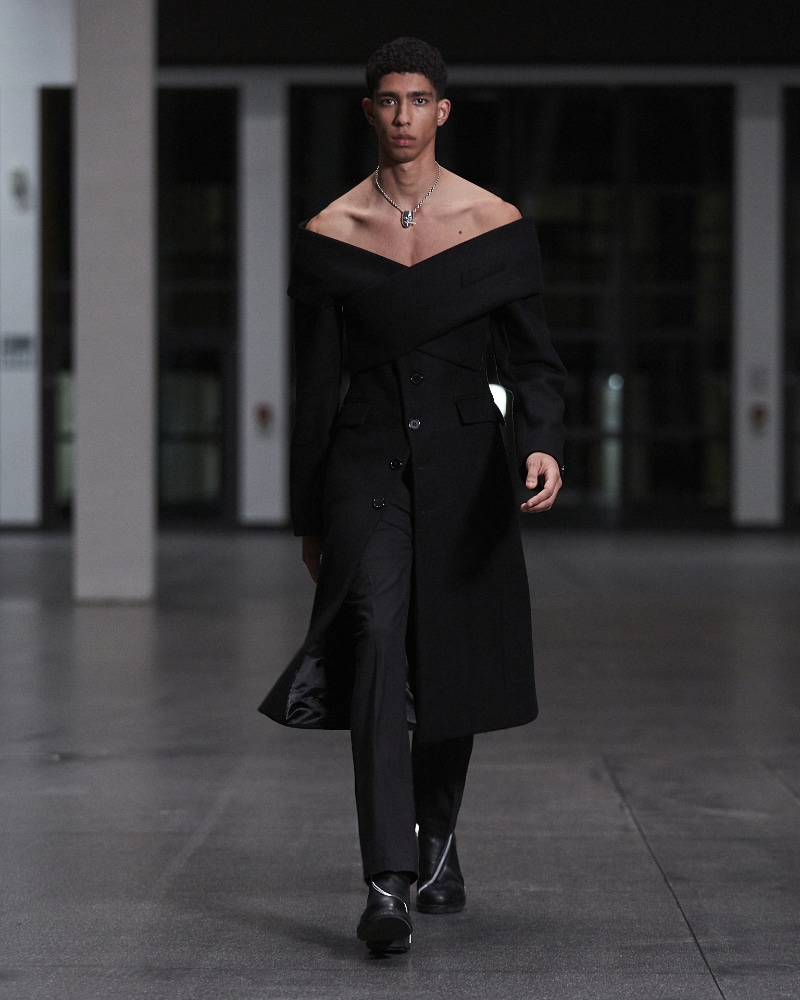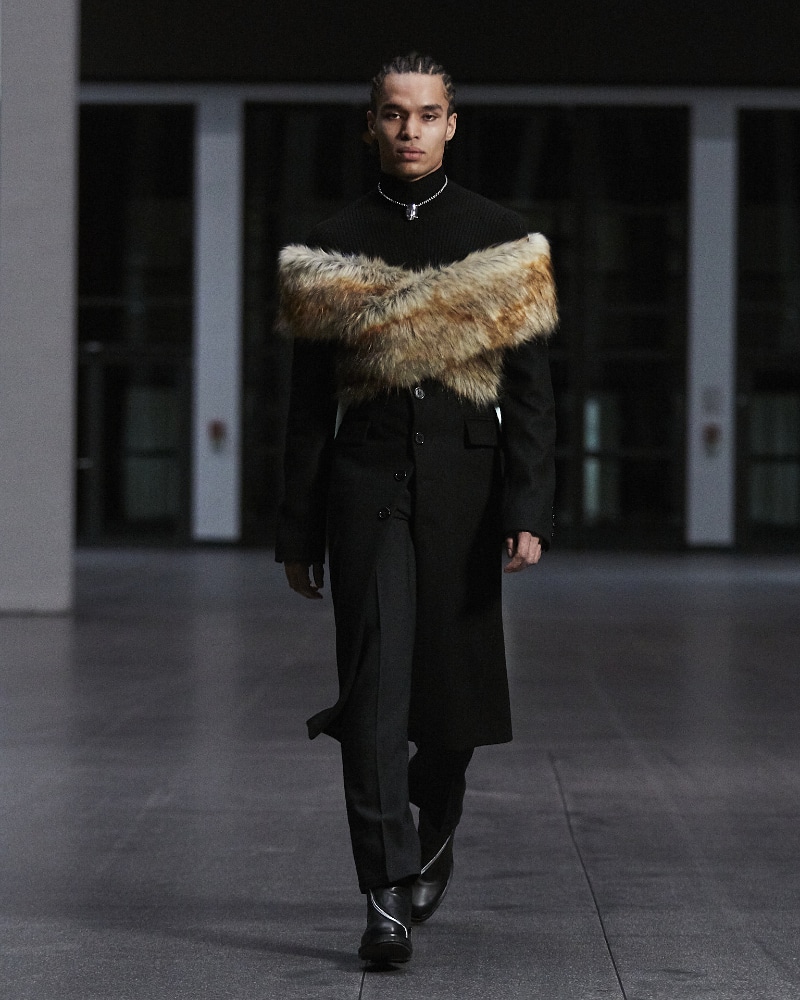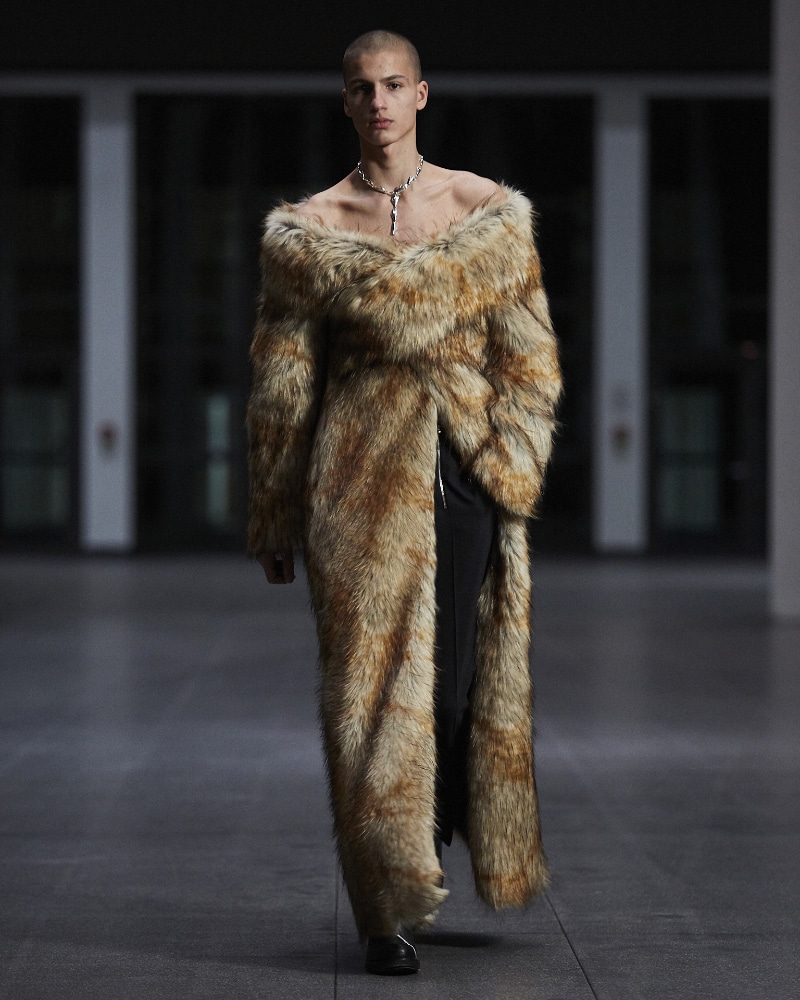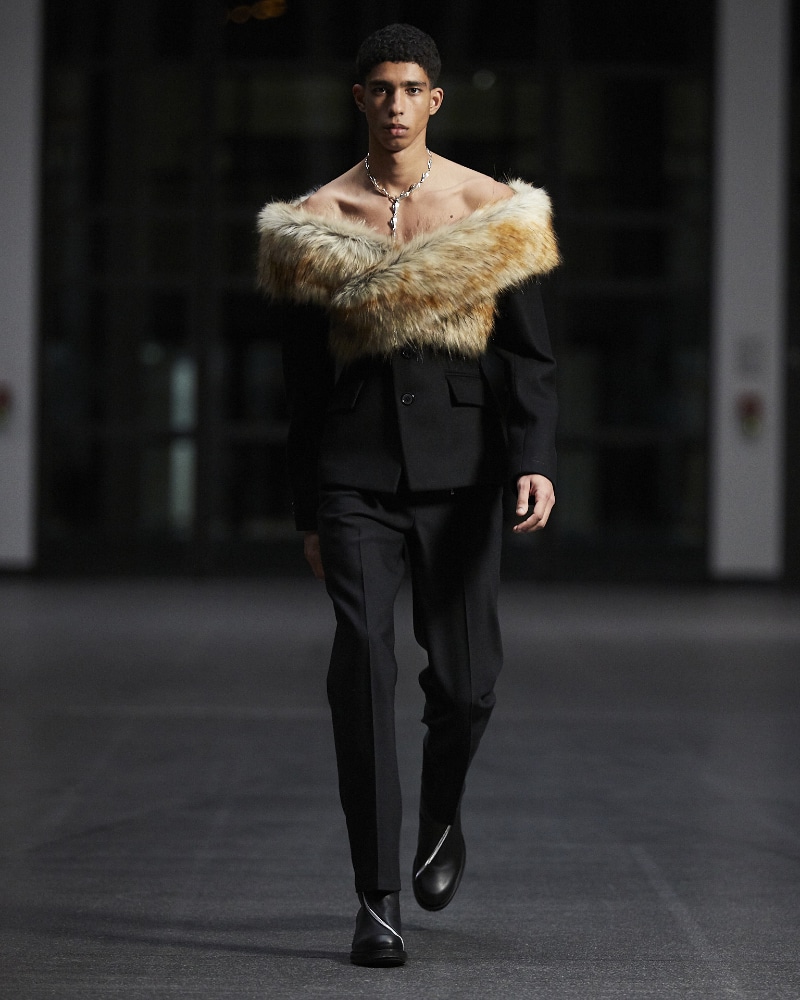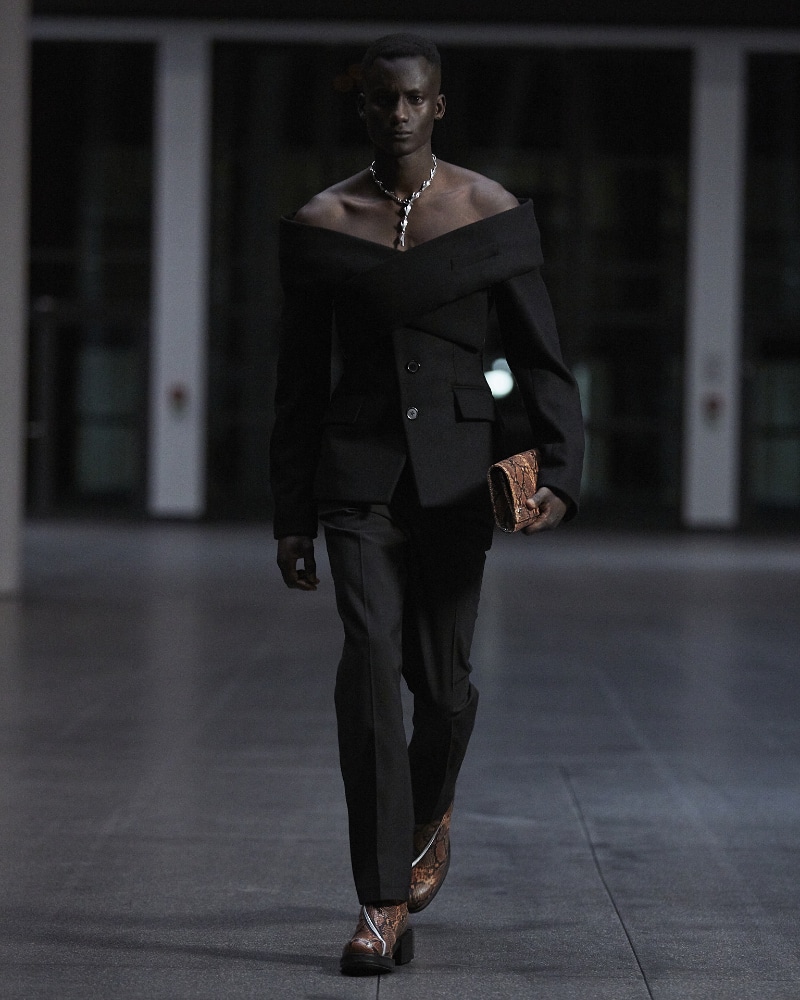 "We decided to make these items only available directly from GmbH, to have a much more accessible price point."
The styles can be ordered through the website gmbhgmbh.eu from Friday 23.04.2021 or by contacting shop@gmbhgmbh.eu for a line sheet. Orders for GmbH Demi-Couture Fall 2021 close 06.05.2021.