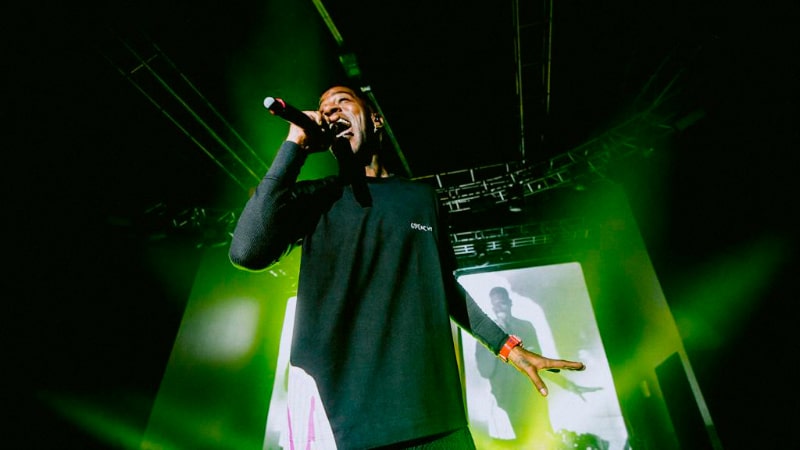 Givenchy is releasing a t-shirt designed specially to celebrate Kid Cudi's "To the moon" 2022 world tour, which culminates in Europe this month.
Based on custom pieces designed for Kid Cudi by Matthew M. Williams, creative director of Givenchy, the classic-fit cotton tee comes in black and features GIVENCHY lettering embroidered in white on the chest, the official Kid Cudi tour logo on one sleeve and, in the back, a colorful silkscreen portrait with embellished details showing the superstar performer in mid-song.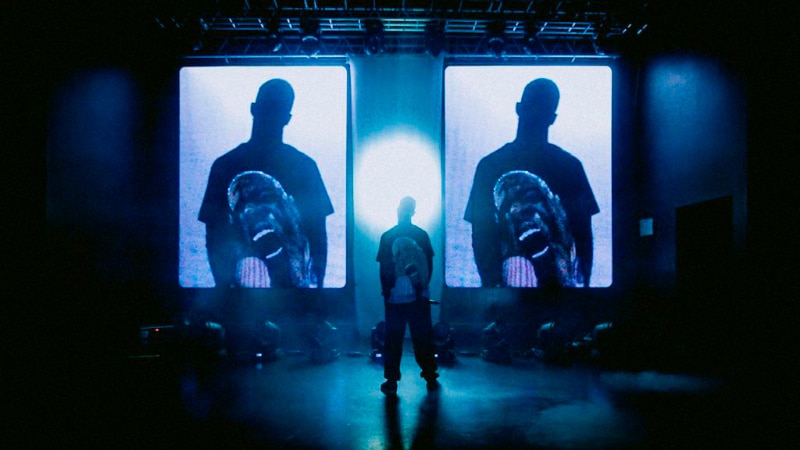 The tee will be available in an extremely limited edition of 300 pieces to be sold exclusively at just 24 freestanding Givenchy stores worldwide.