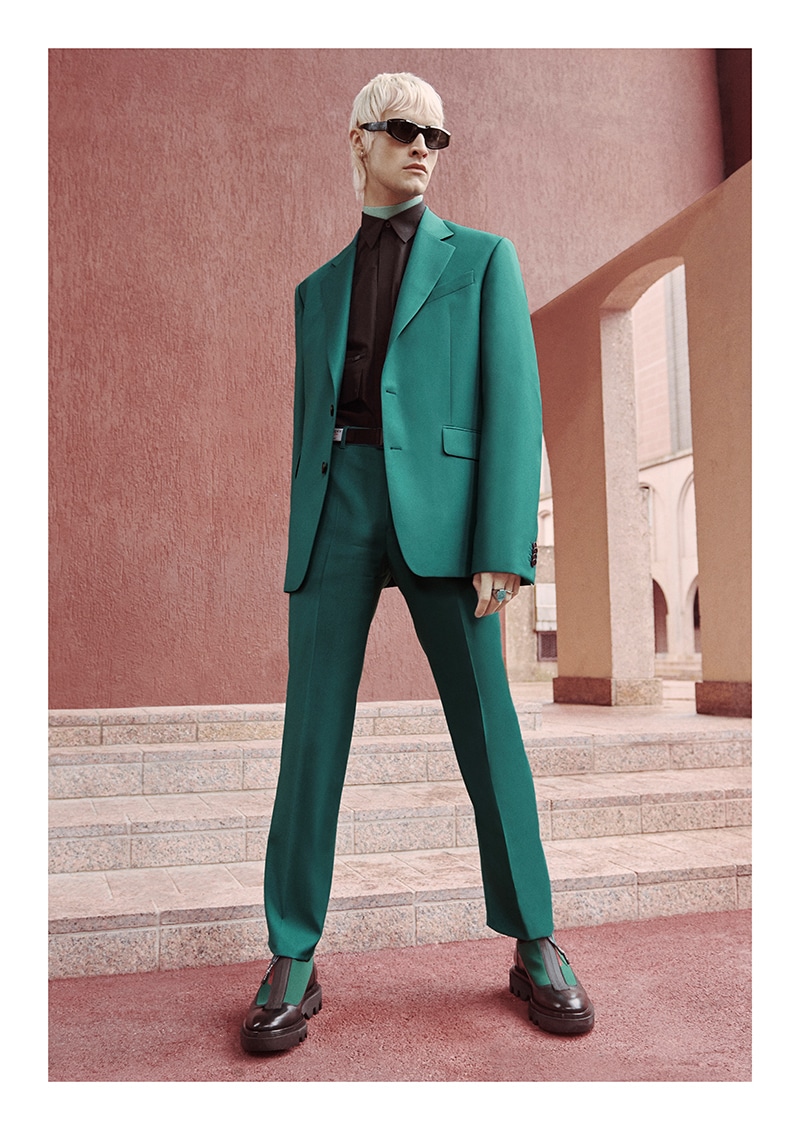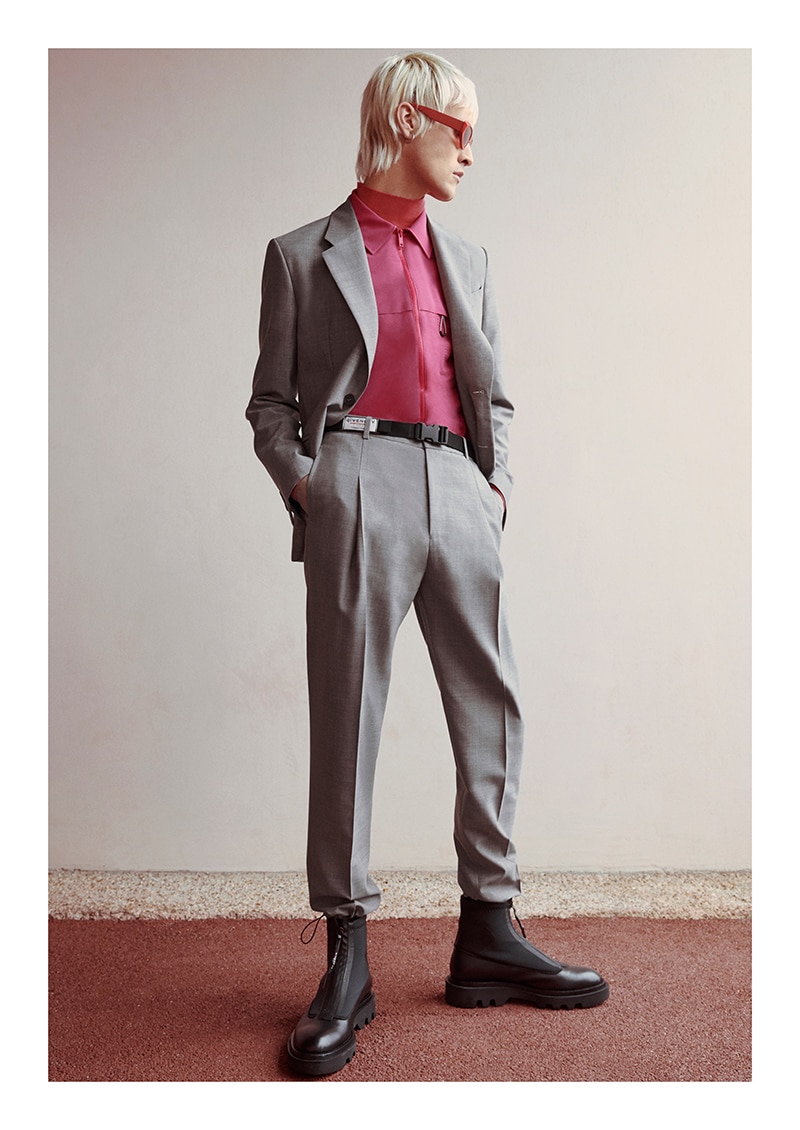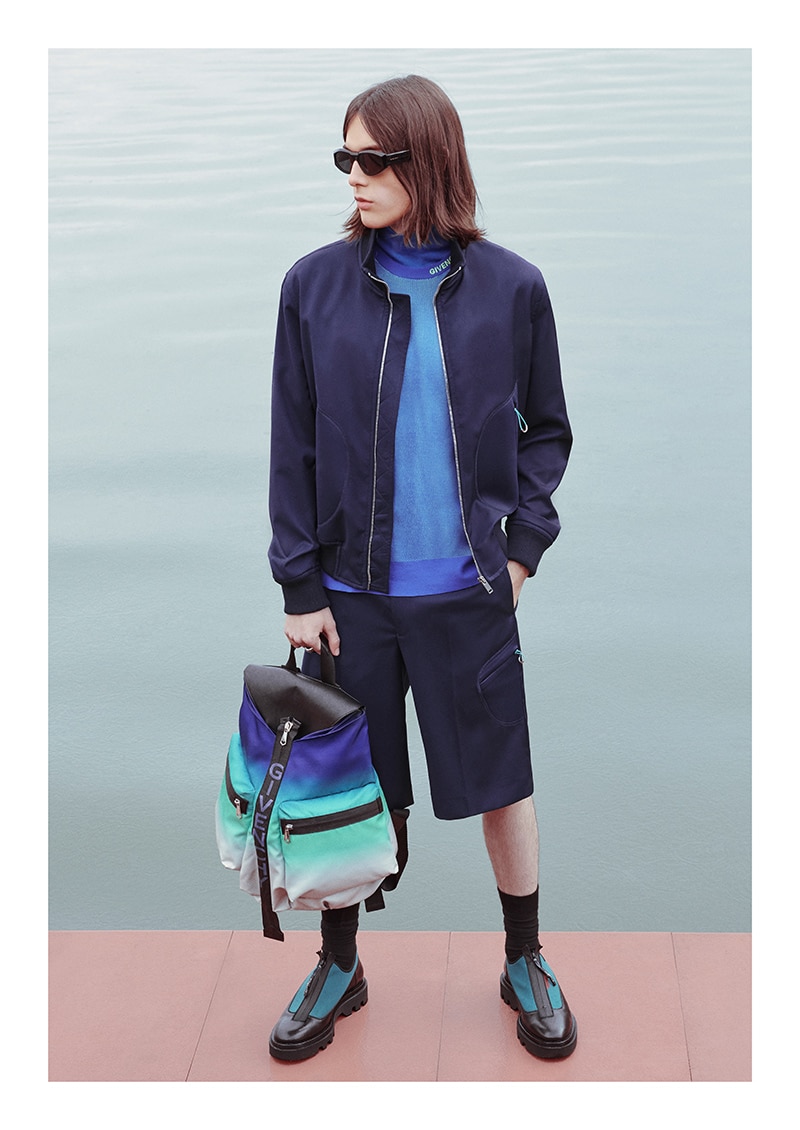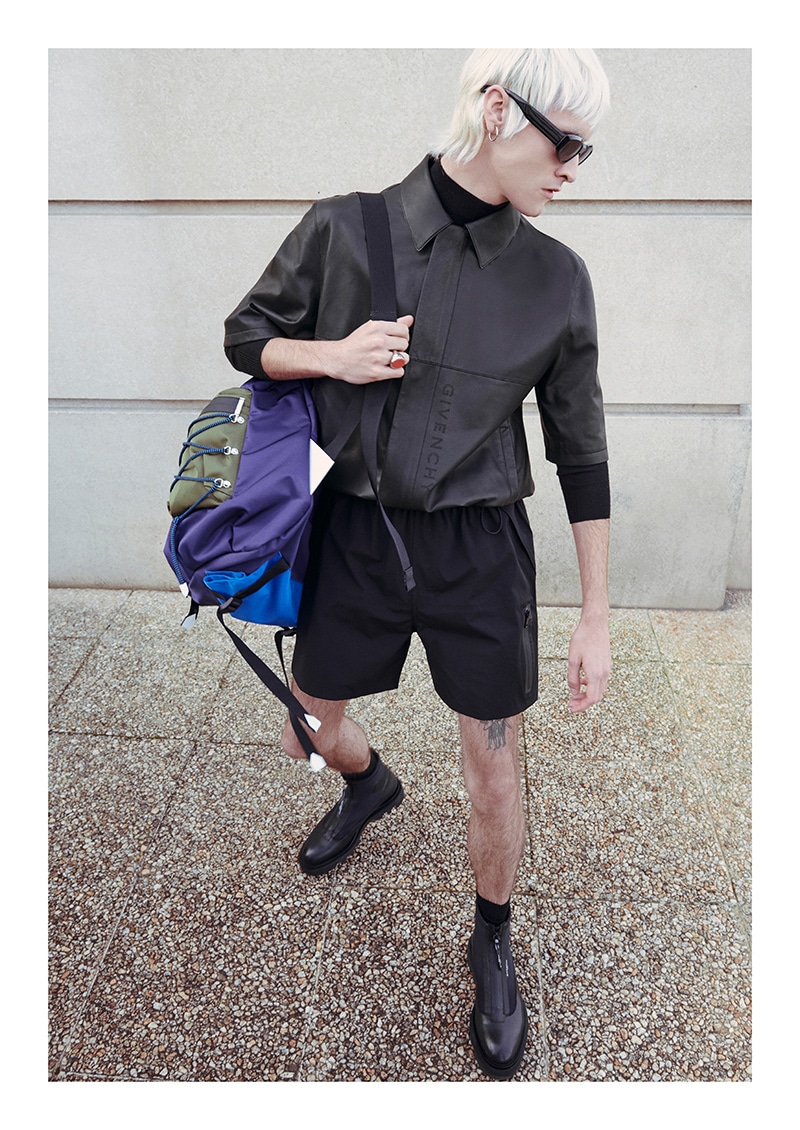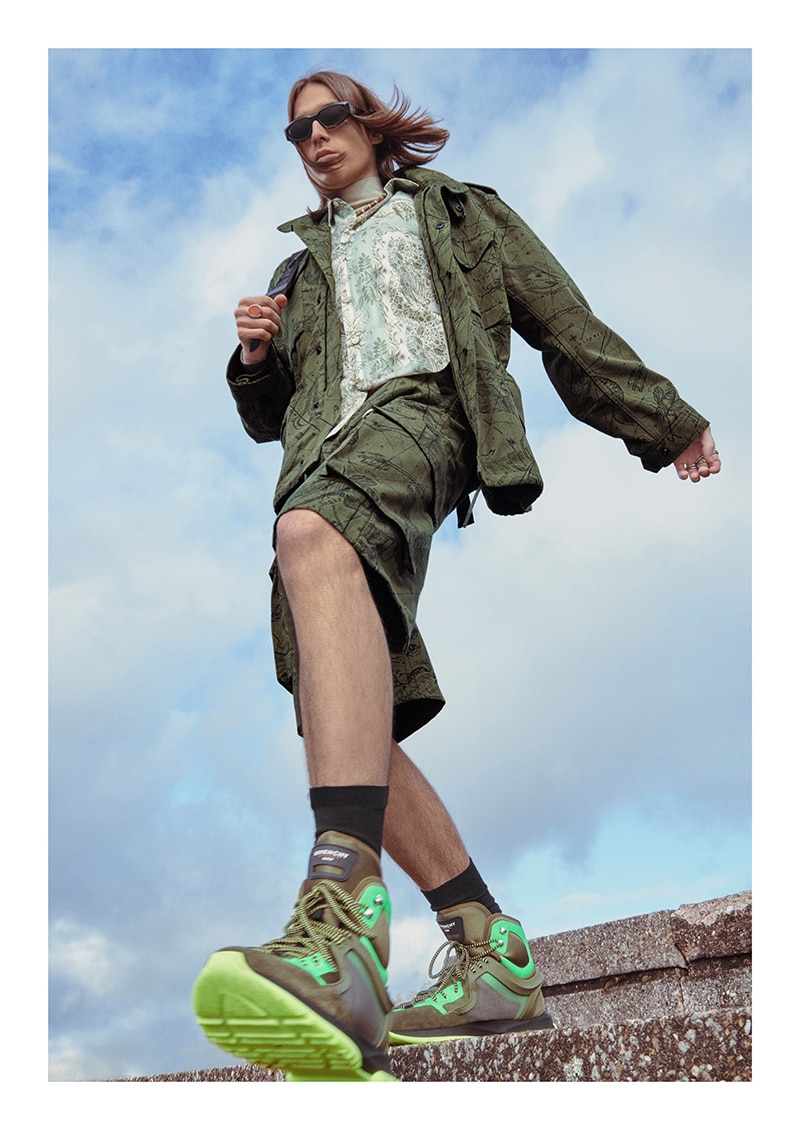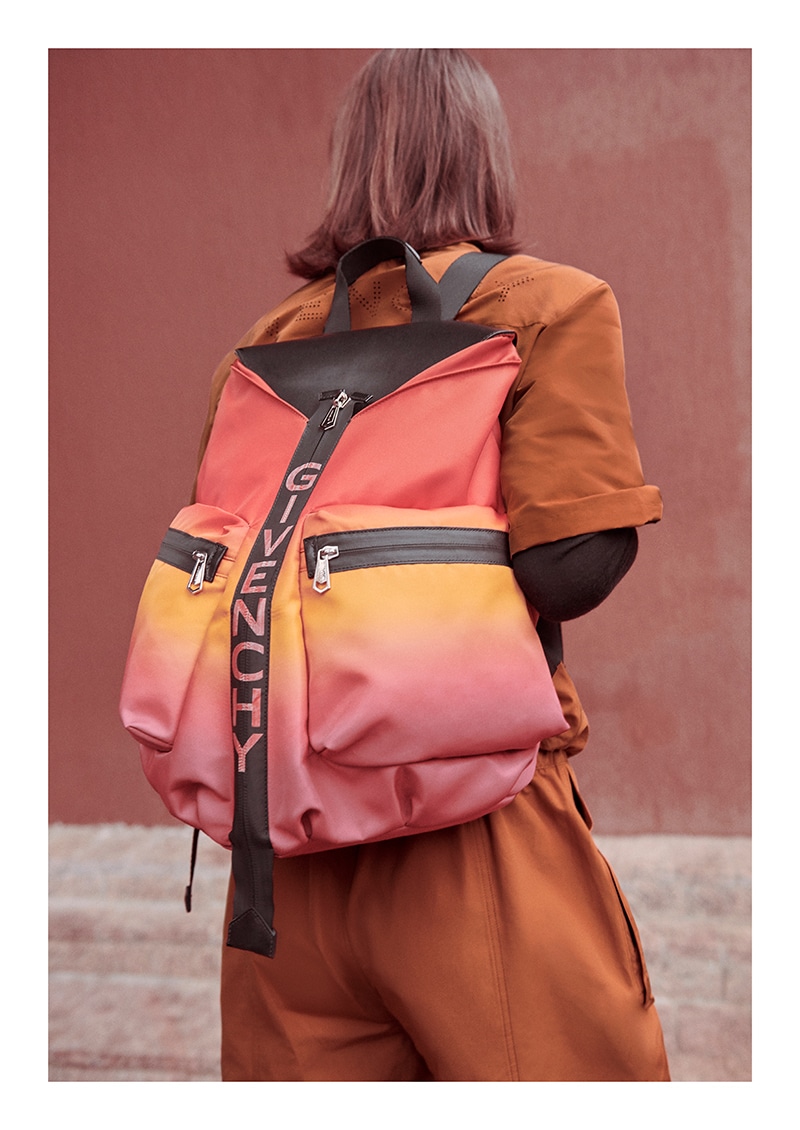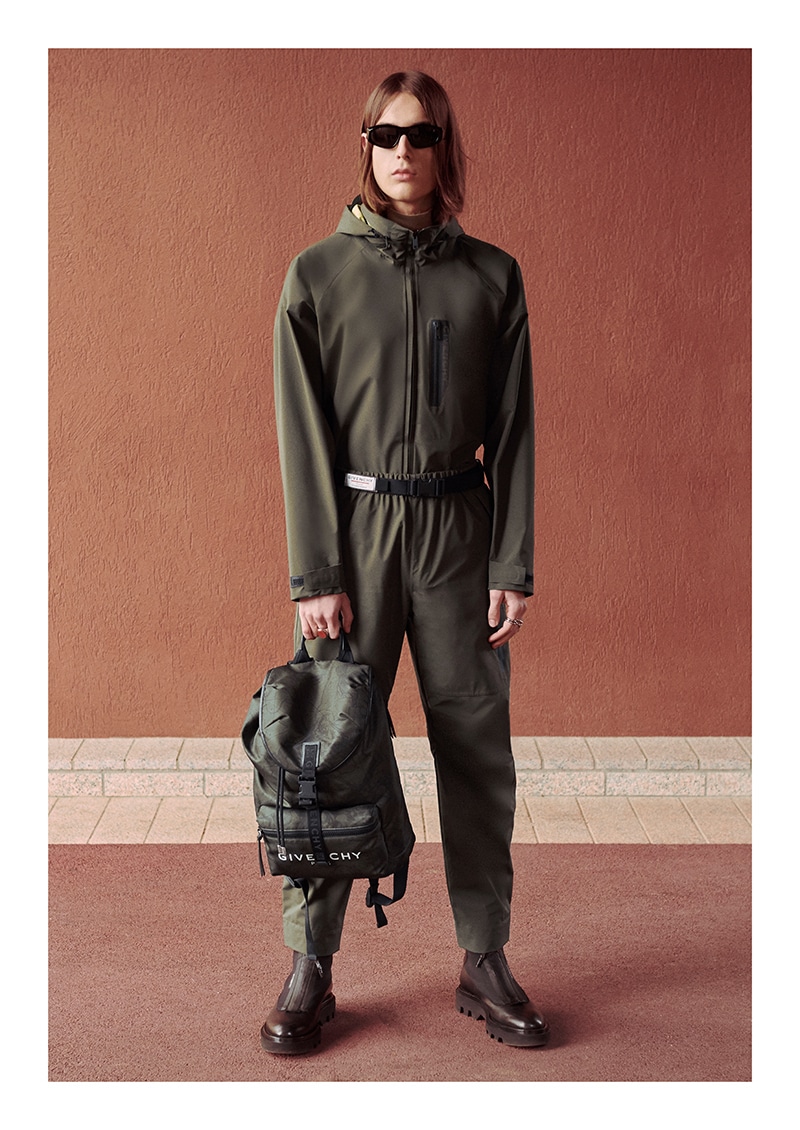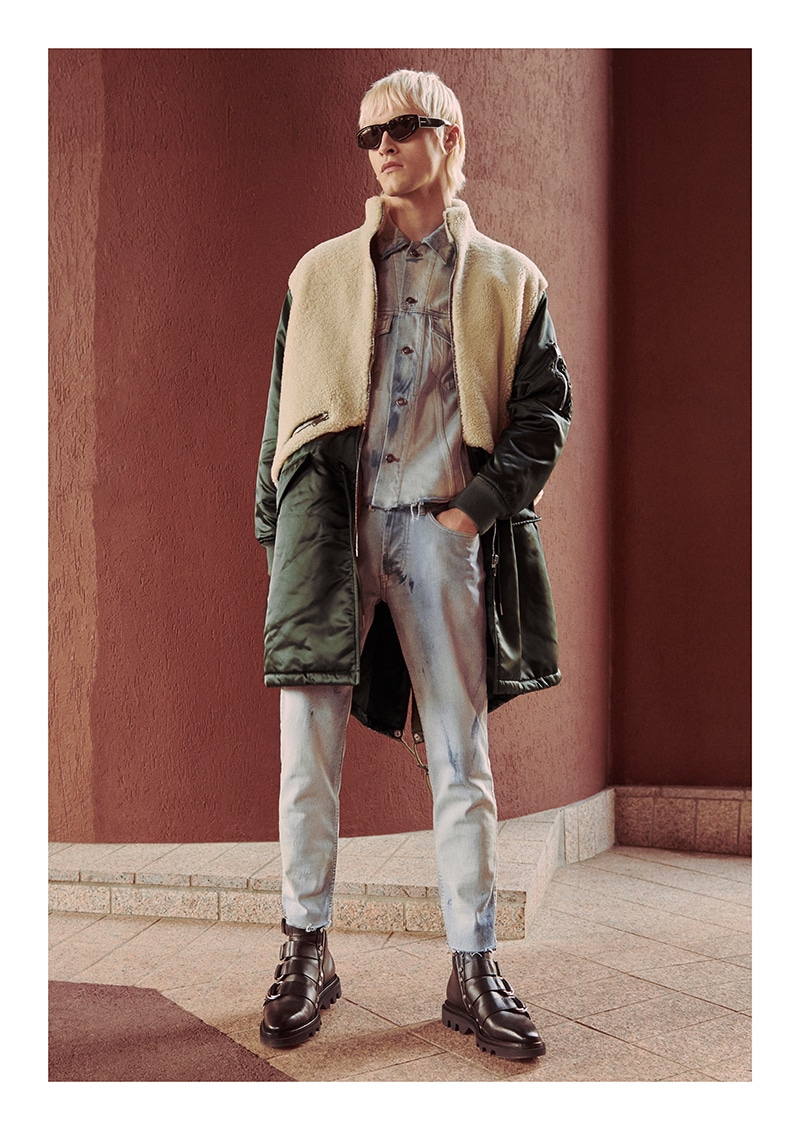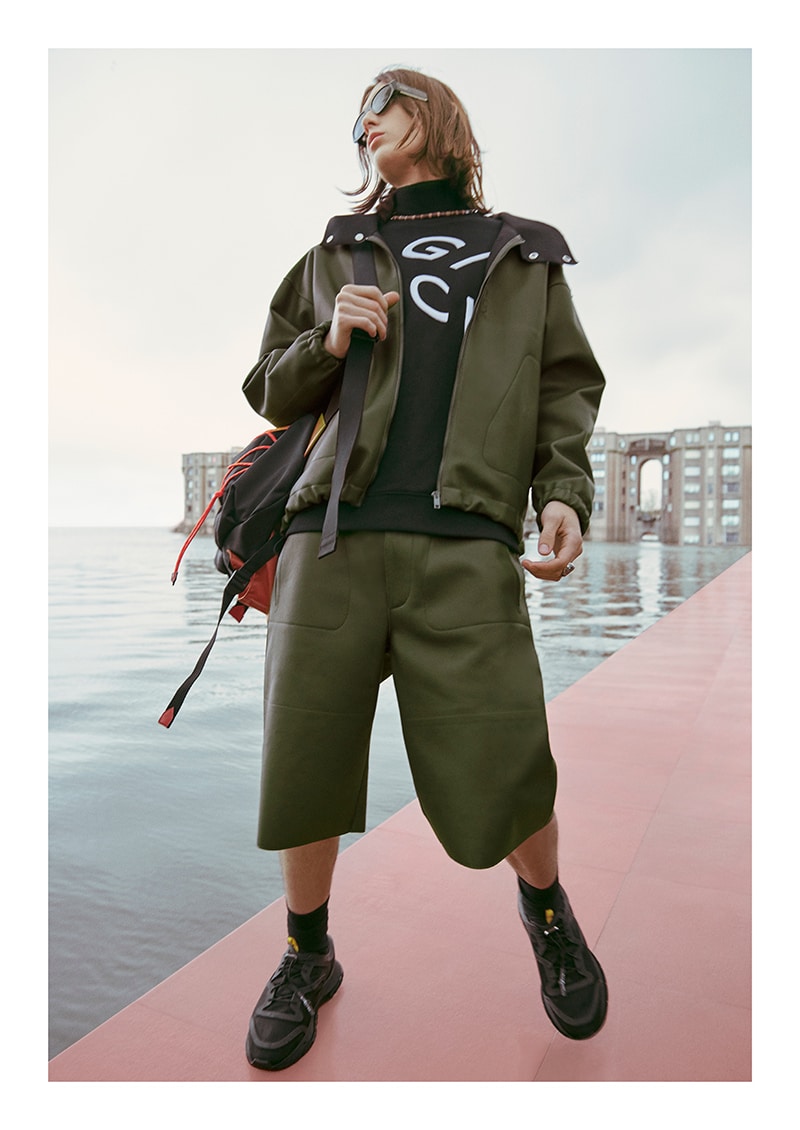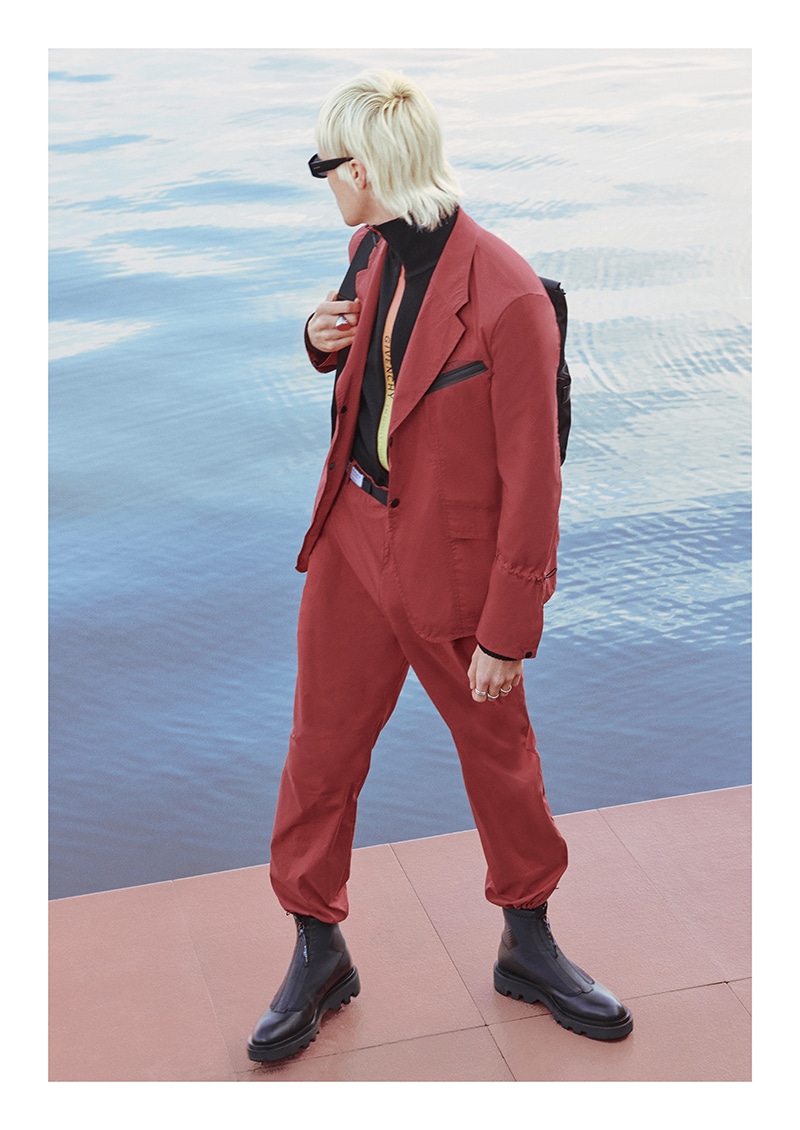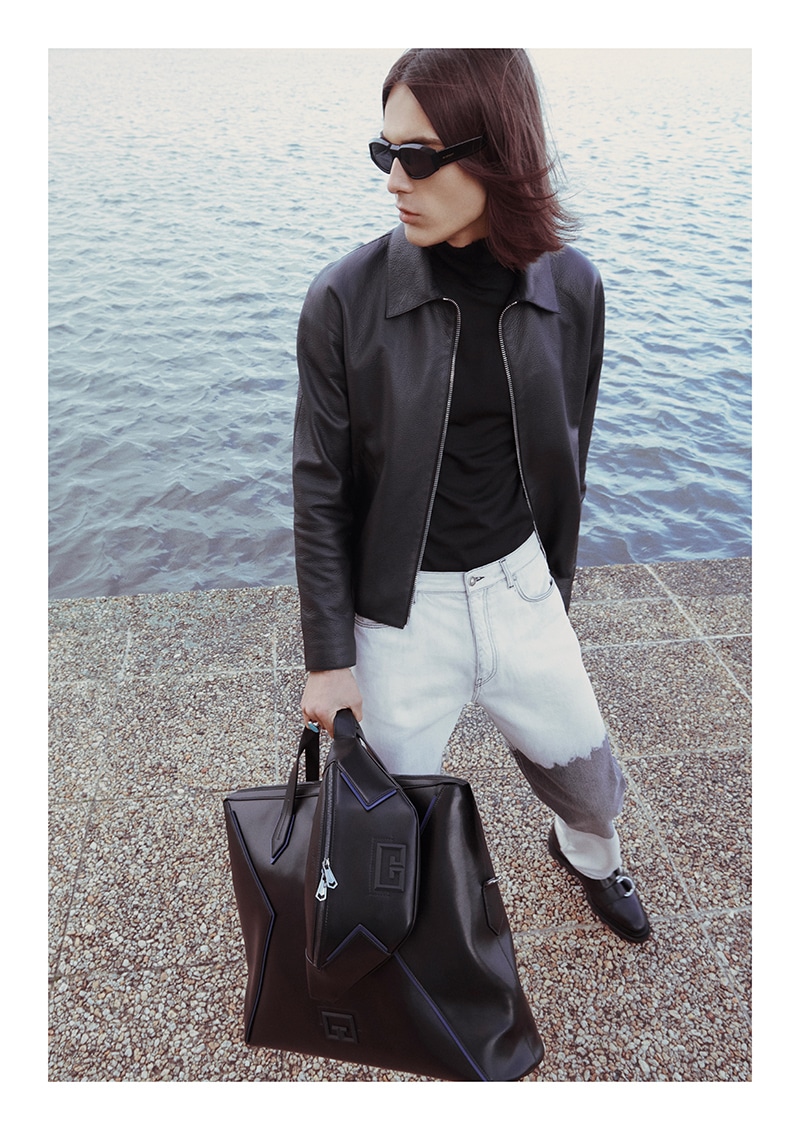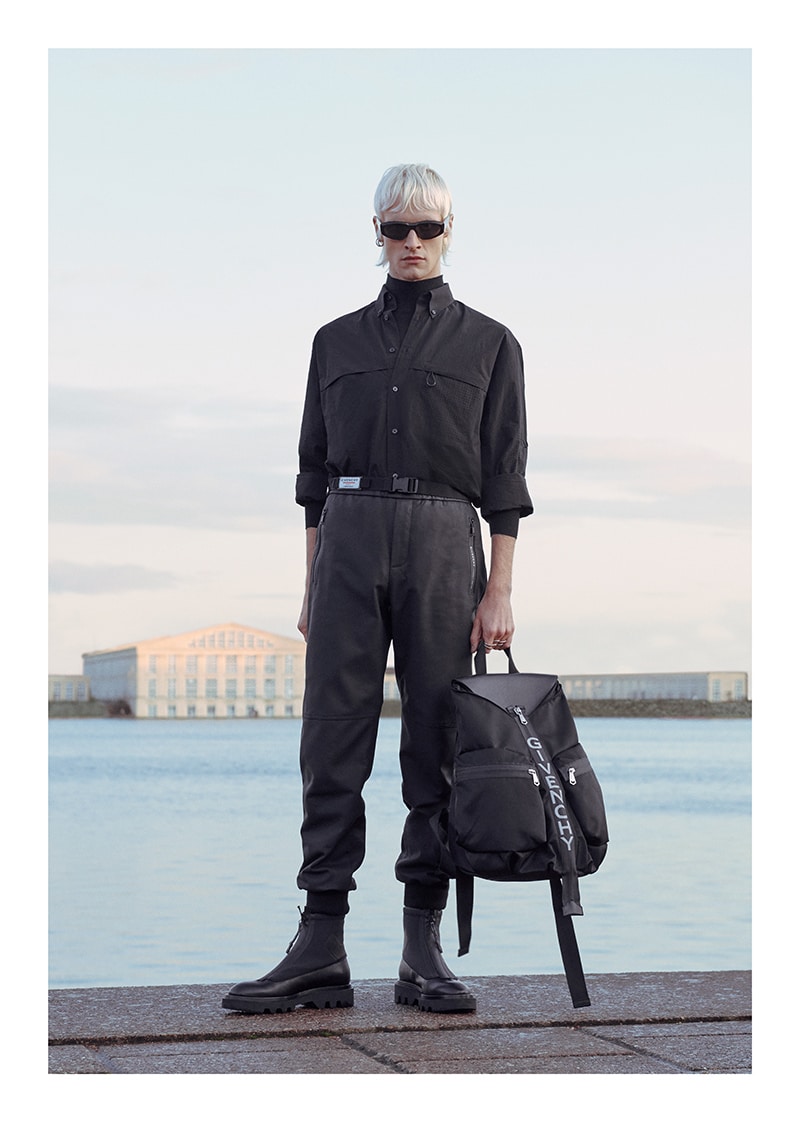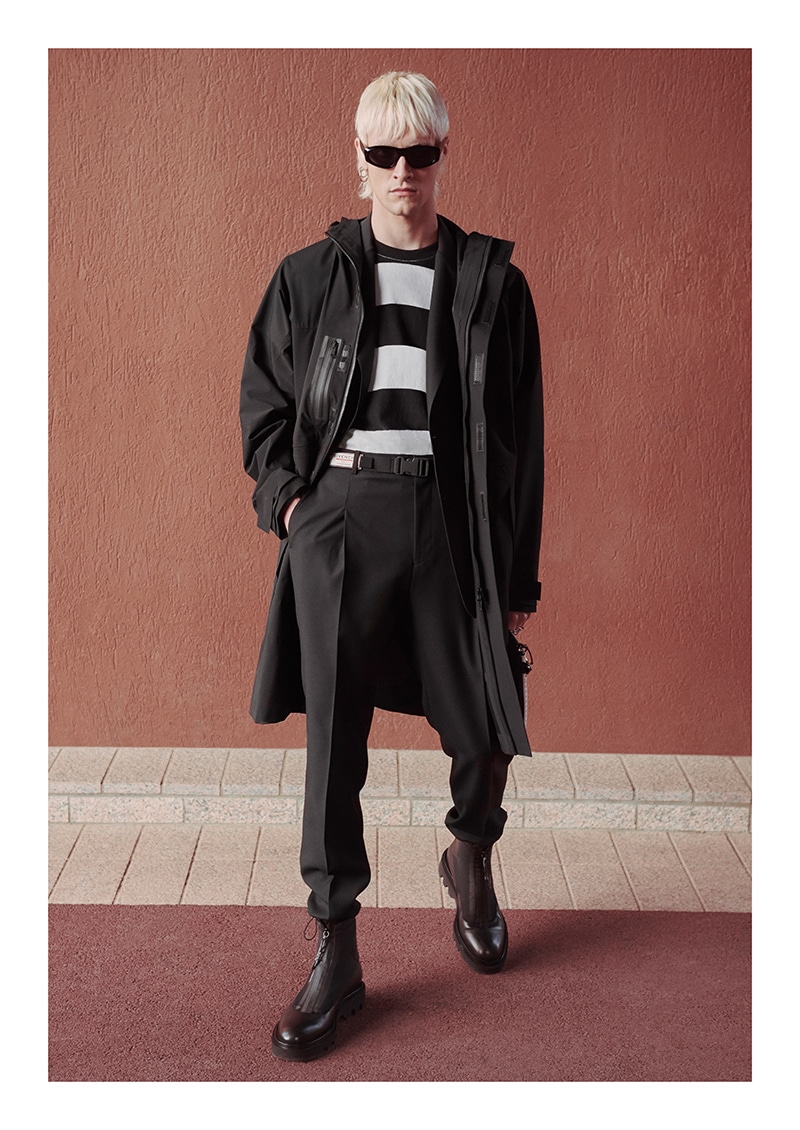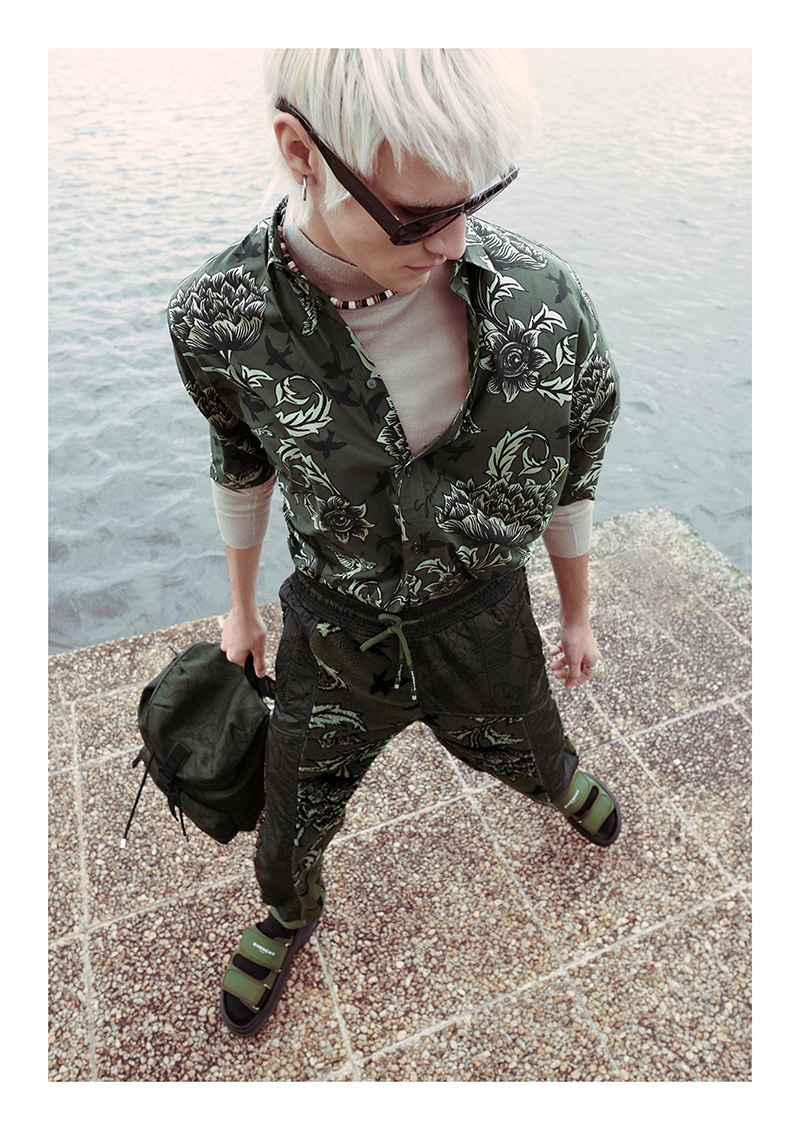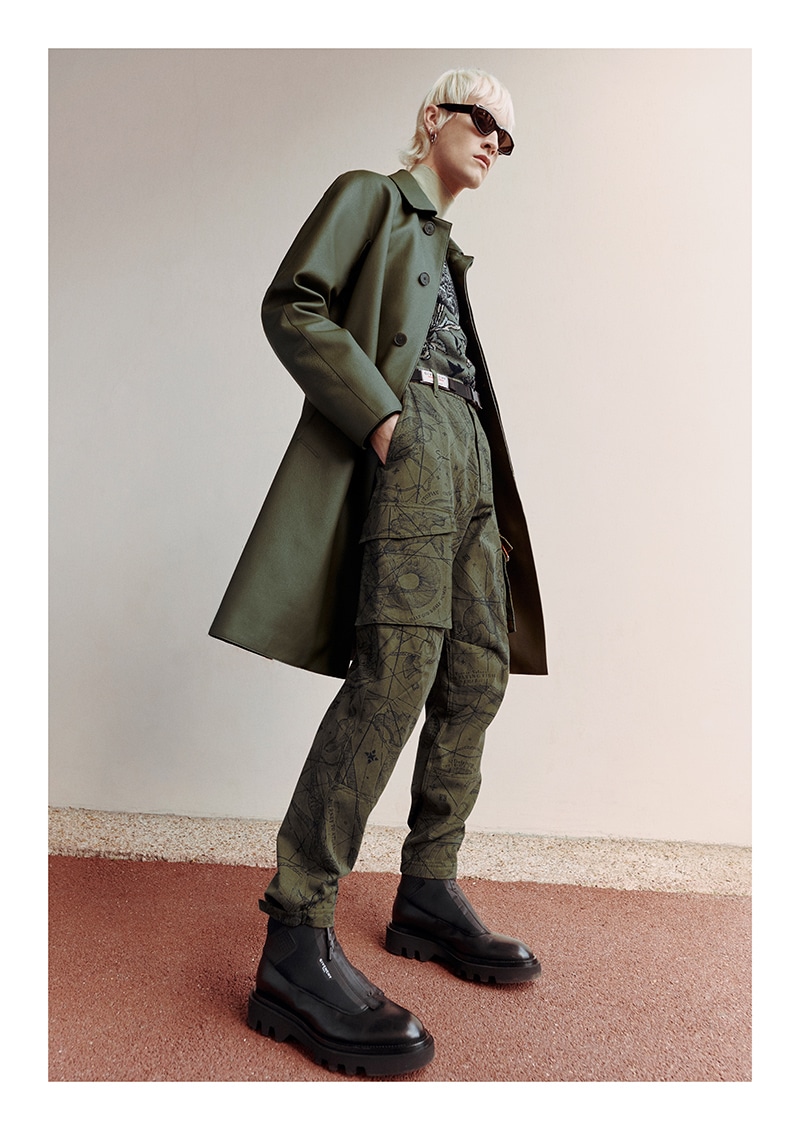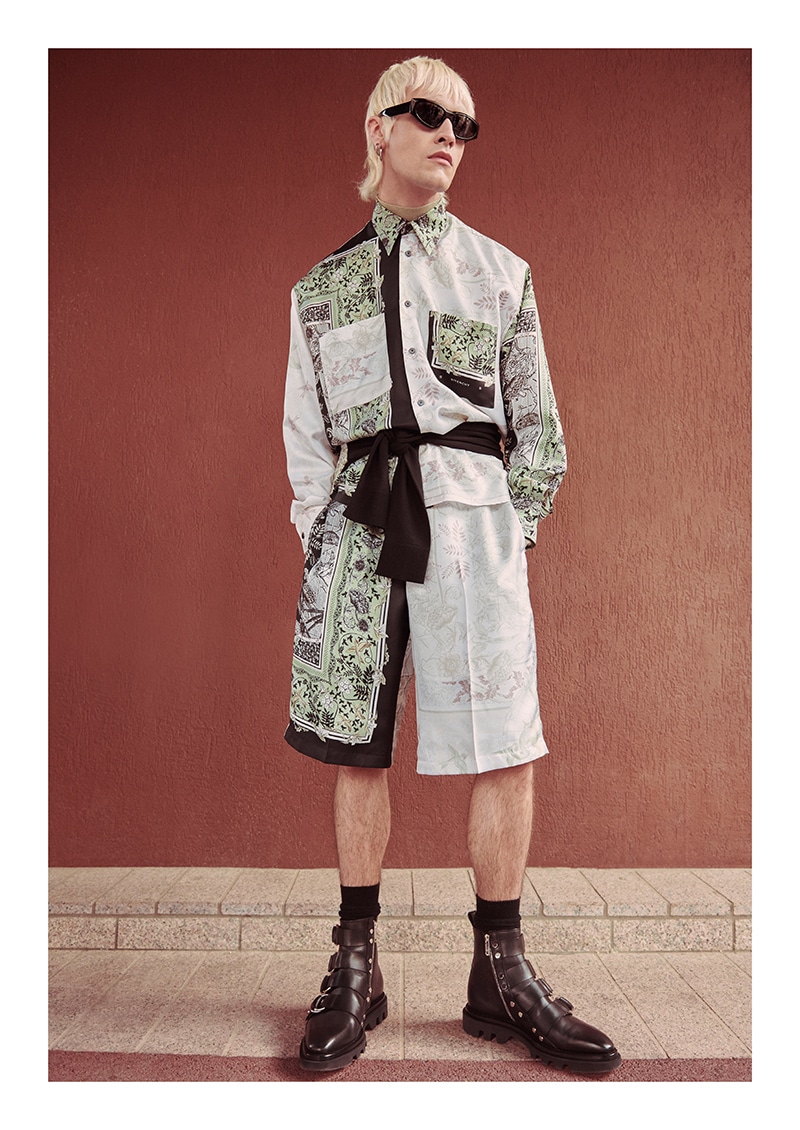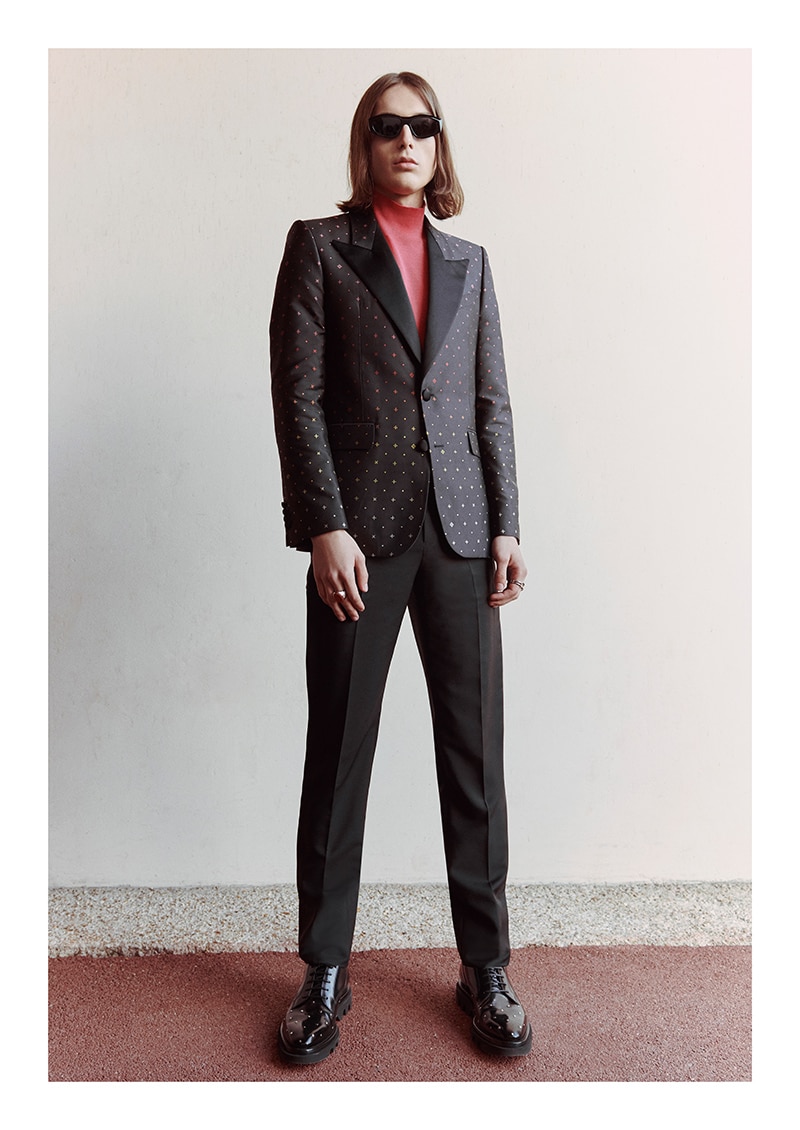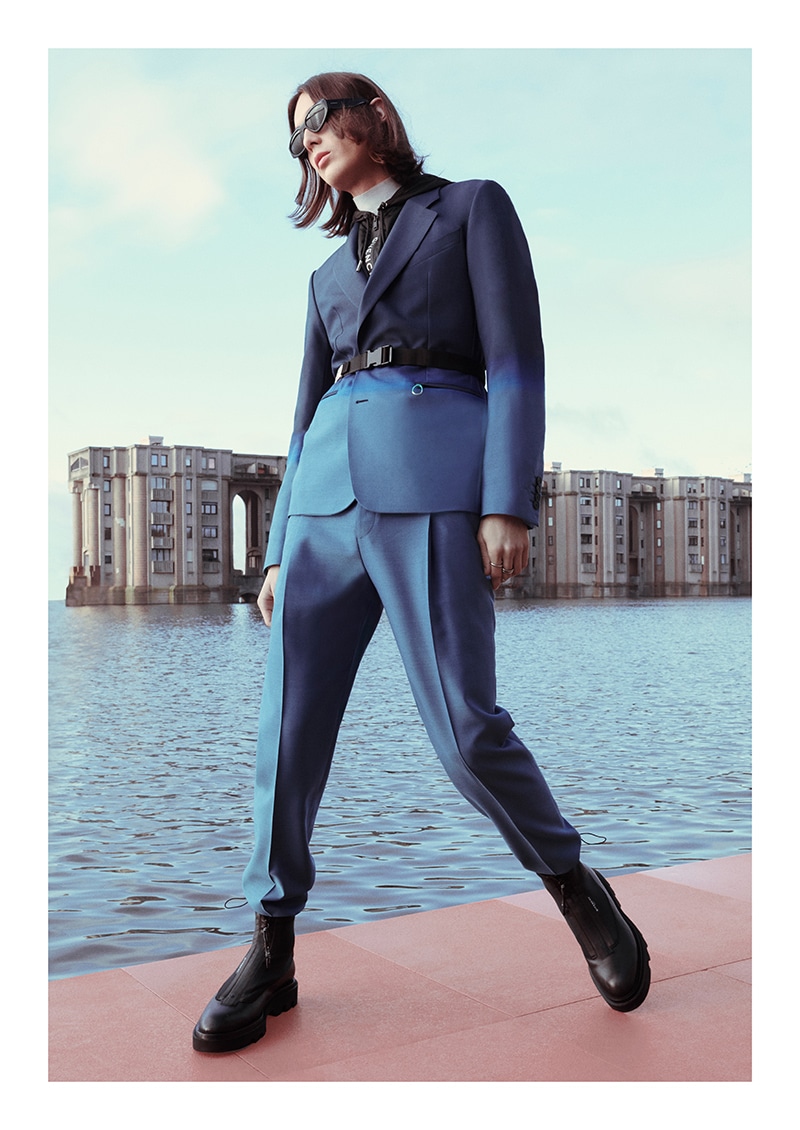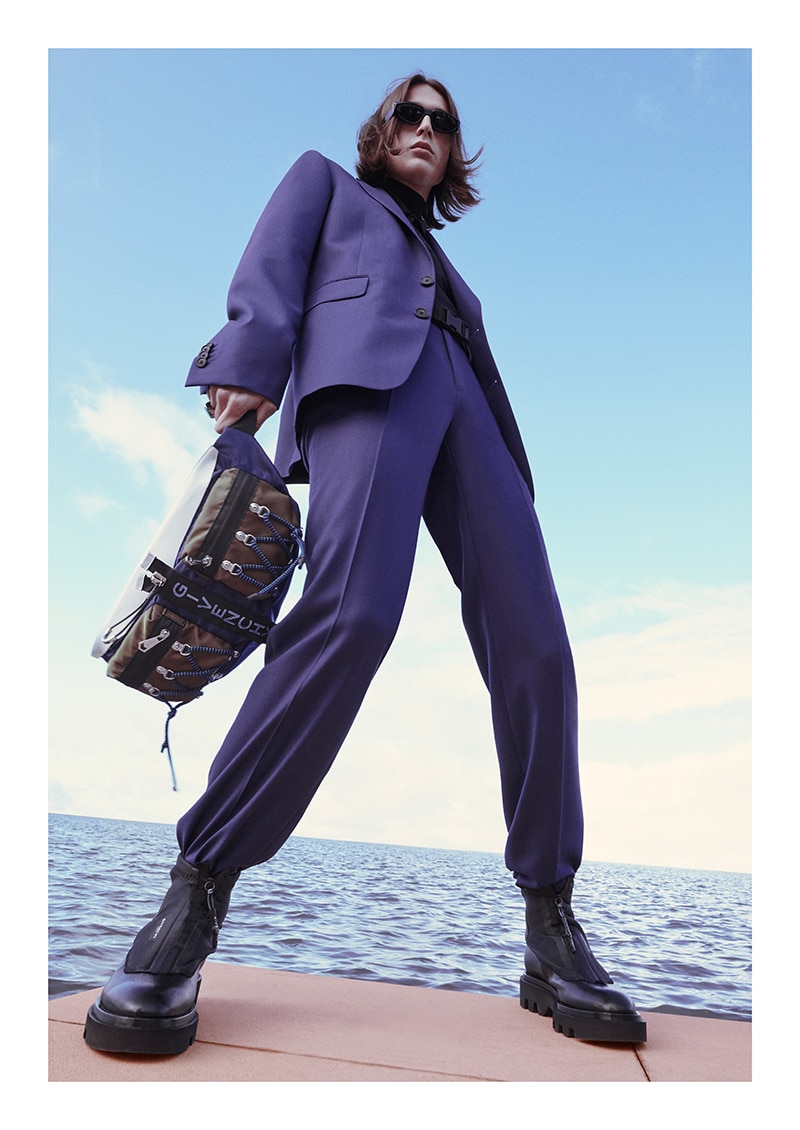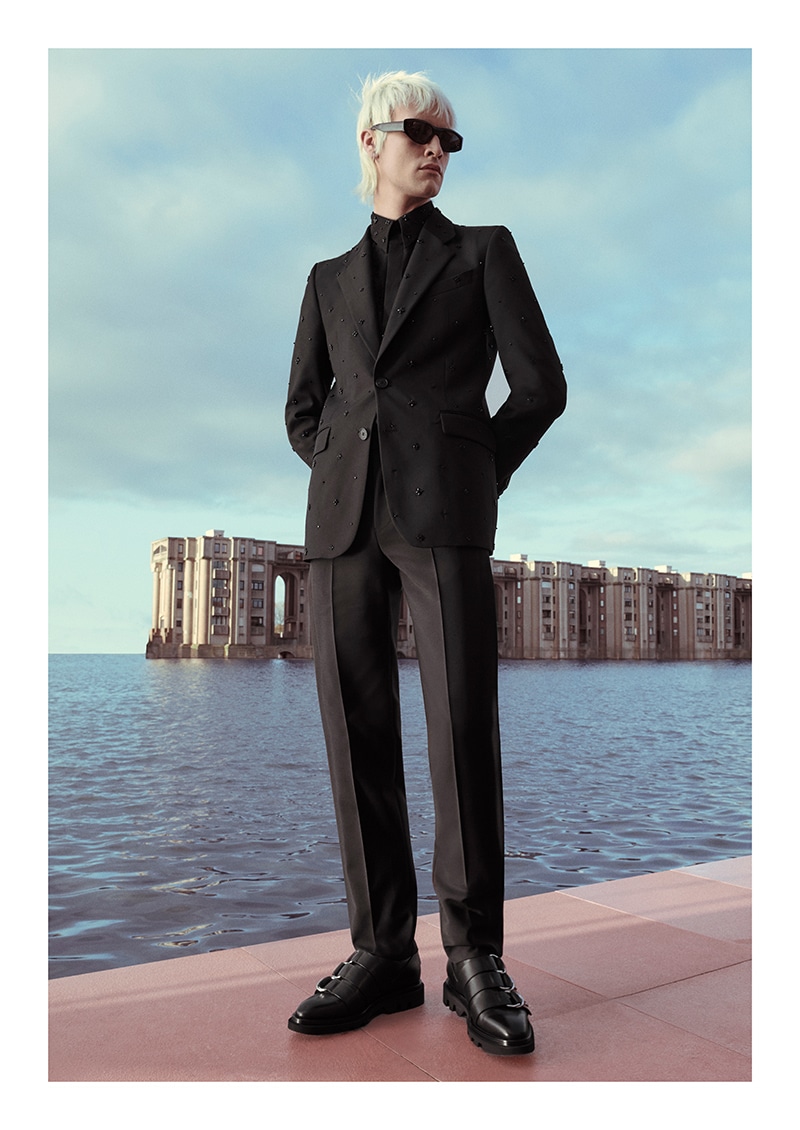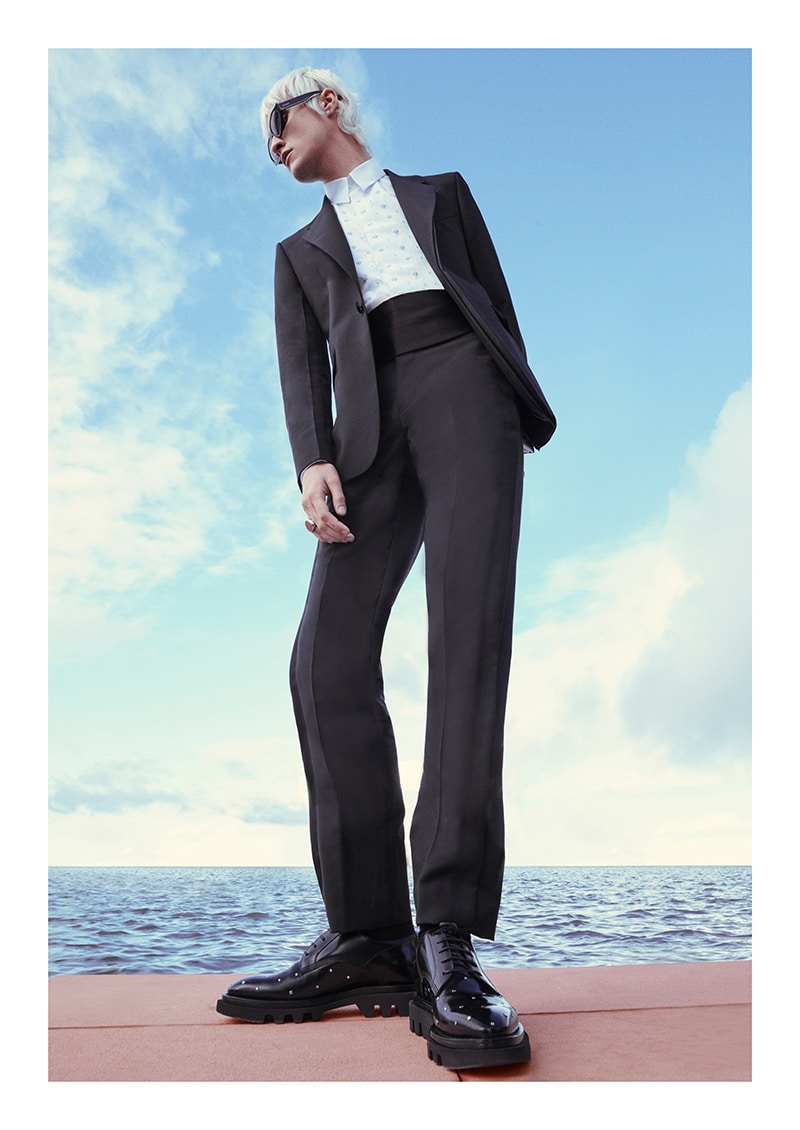 For the Givenchy Pre-Fall 2020 collection, Artistic Director Clare Waight Keller took cues from Antiquity and transposed them to modern wardrobes designed for movement.
The men's collections nod to Atlantis, the fictional island that fell out of favor with the gods and slipped into the sea. That legend informs a boundary-pushing men's collection designed for modern explorers and rare spirits who, though city dwellers, feel most alive when in contact with nature. Strong colors contrast with an aqua palette on pieces that nod to Arctic surfers, with ultra-sonic quilting, de-bossed neoprene, and dip-dyed denim. Sunset hues complement shades of sepia and khaki overprinted with micro-motifs of celestial maps. Seam-sealed waterproof nylons, perforated, breathable technical fabrics keep the wearer cool even in rising temperatures, while merino wools and silk knits ward off the chill.
As lensed by photographer Sam Rock, contrasts of air and sea in an urban waterfront evoke the ebb and flow of history, nodding to the timelessness of mythology and the universal need to reconnect with nature.