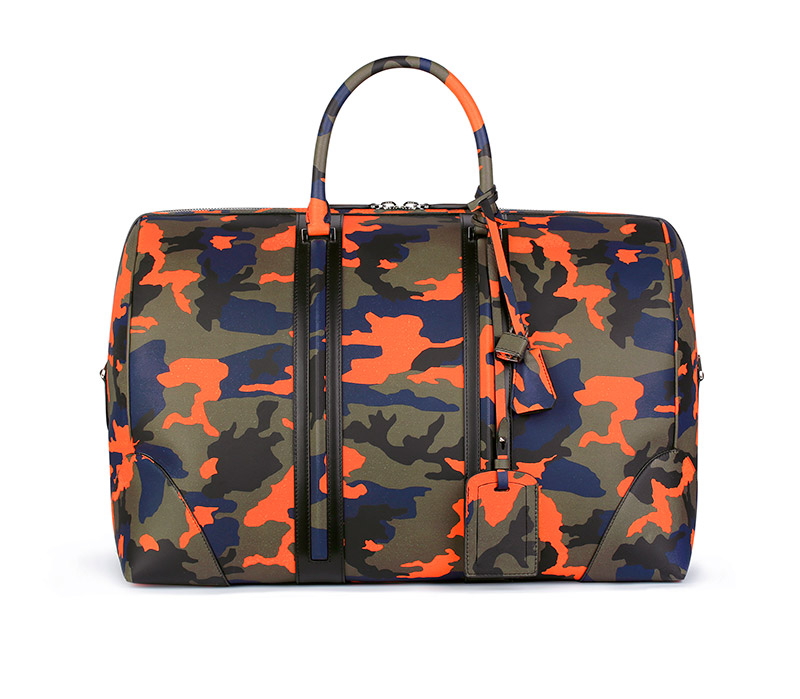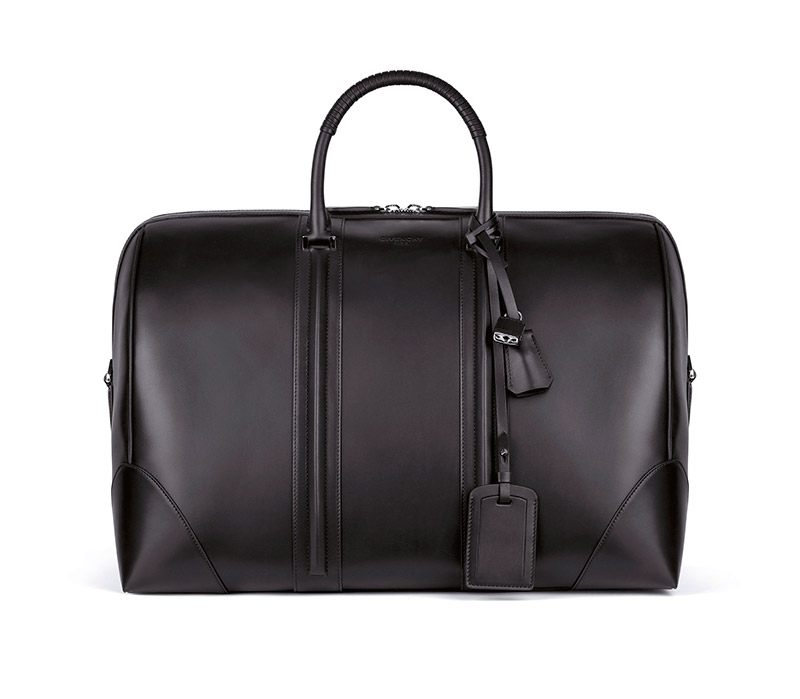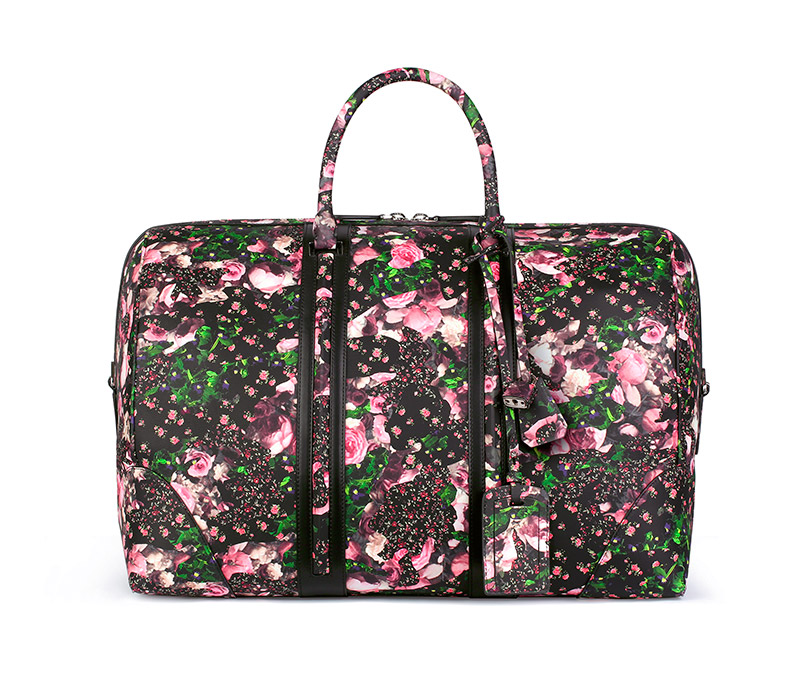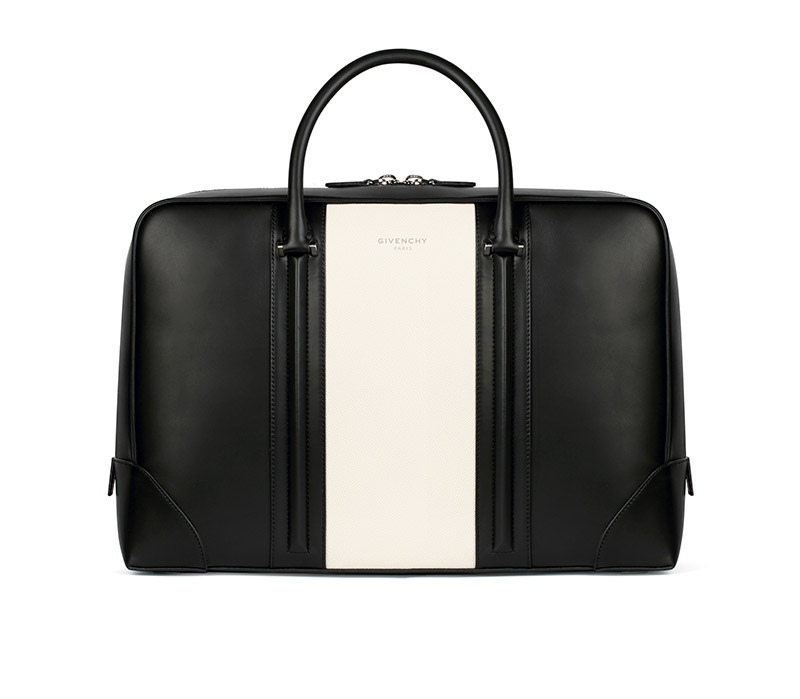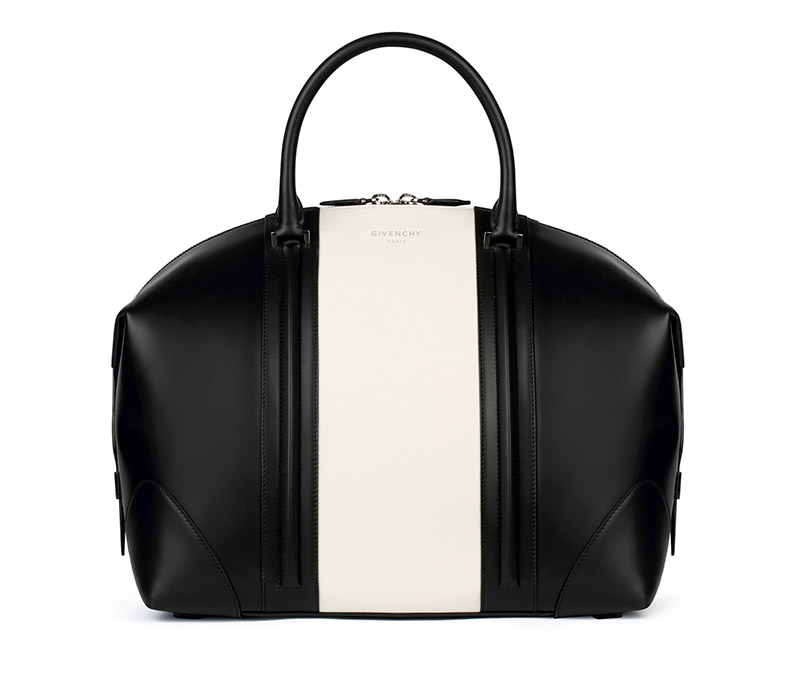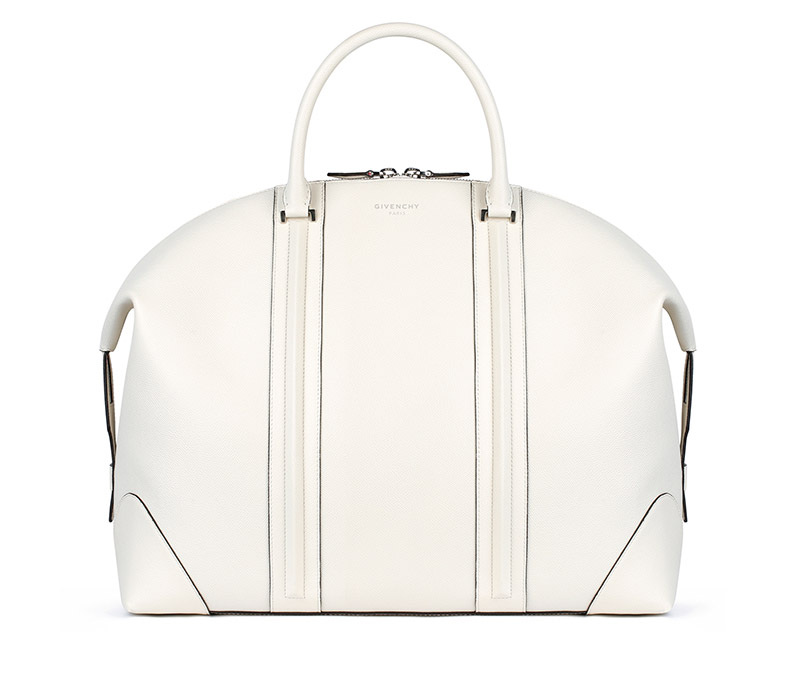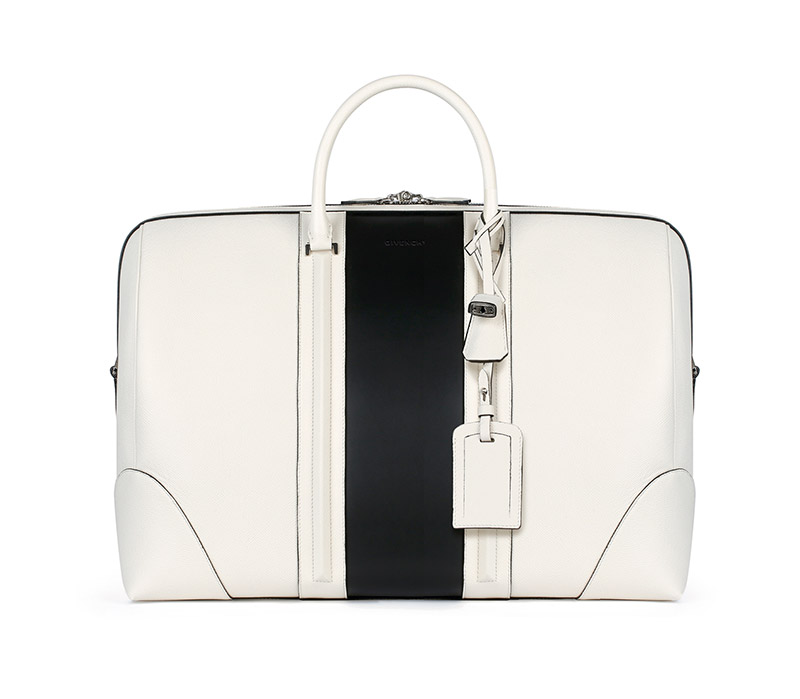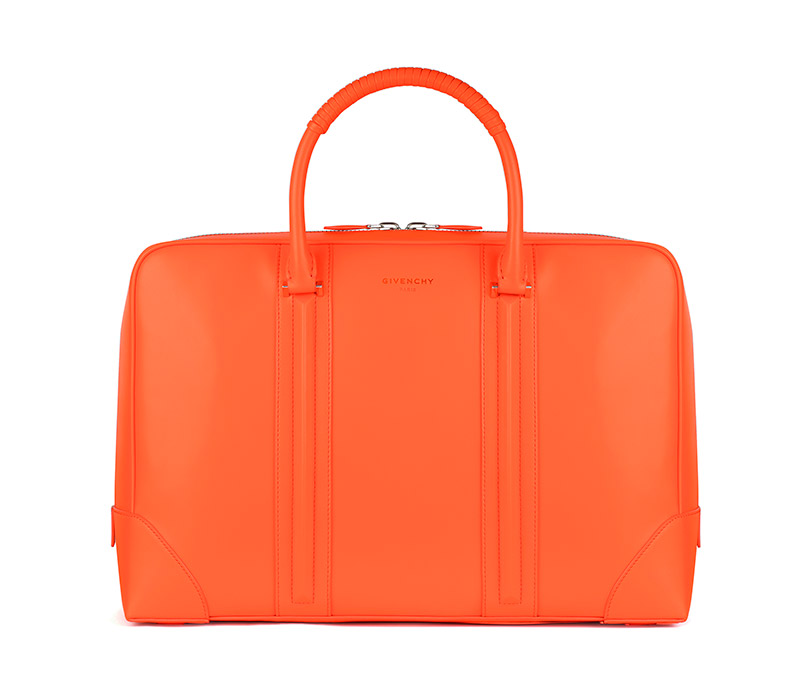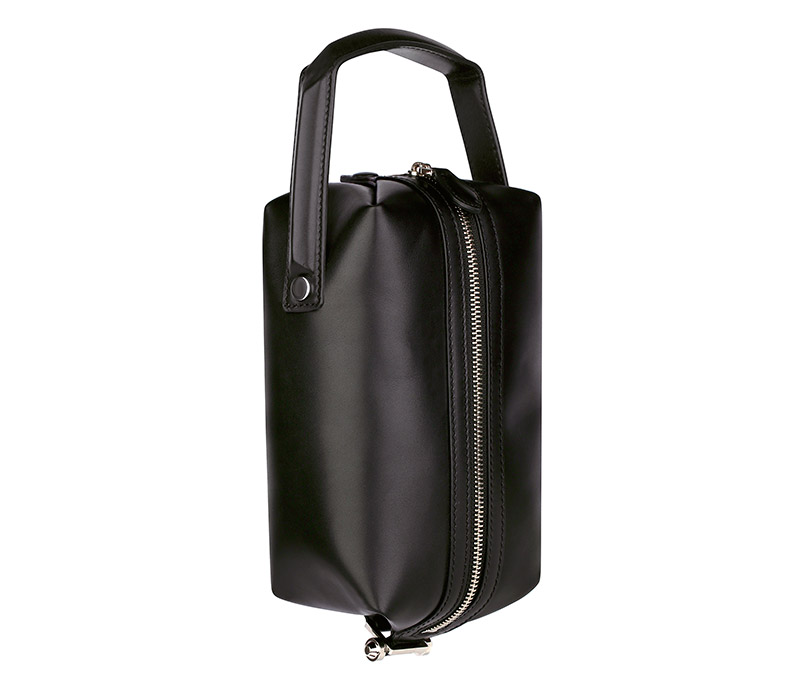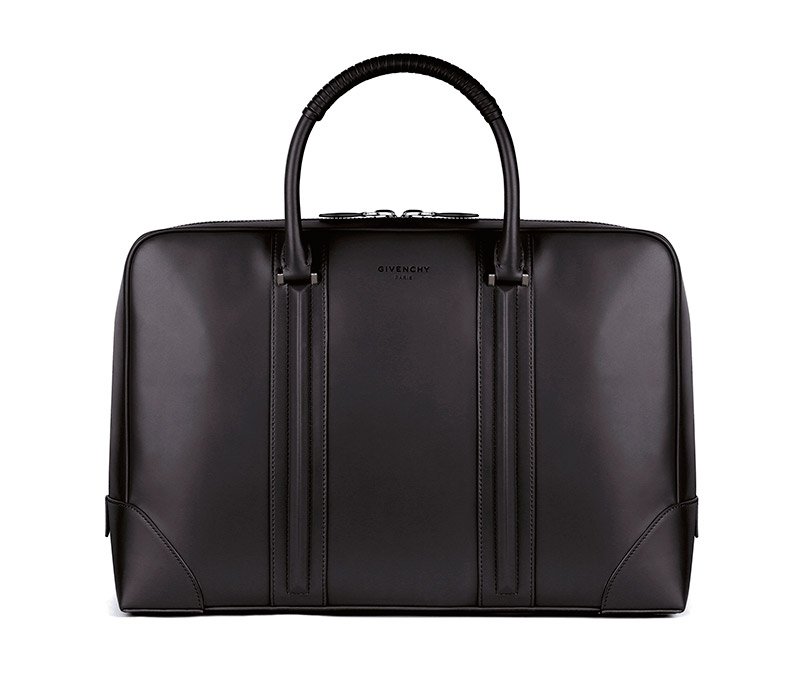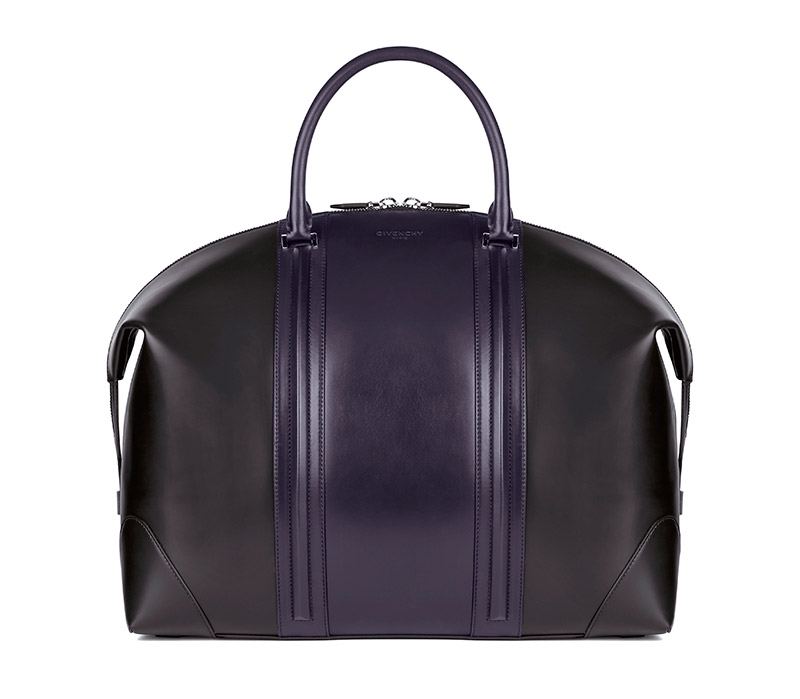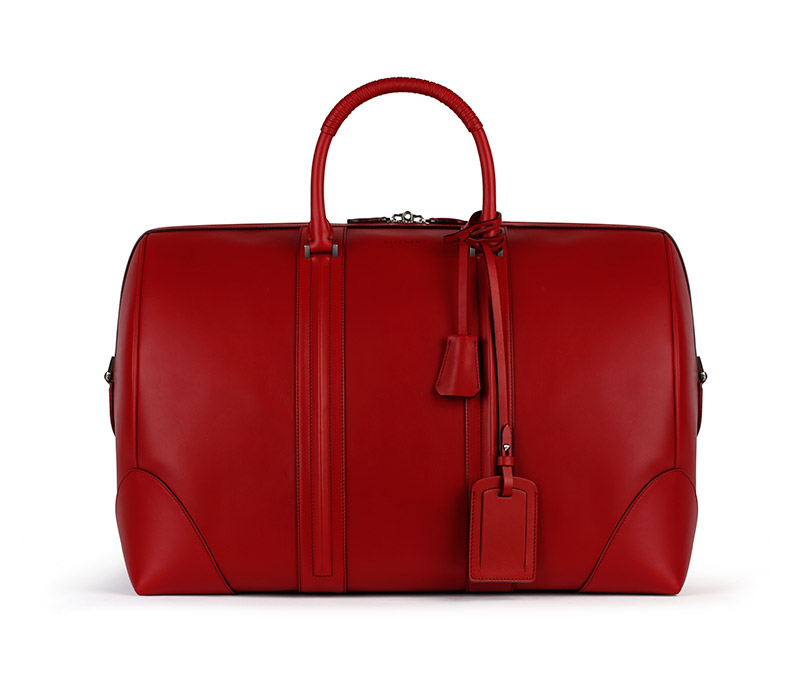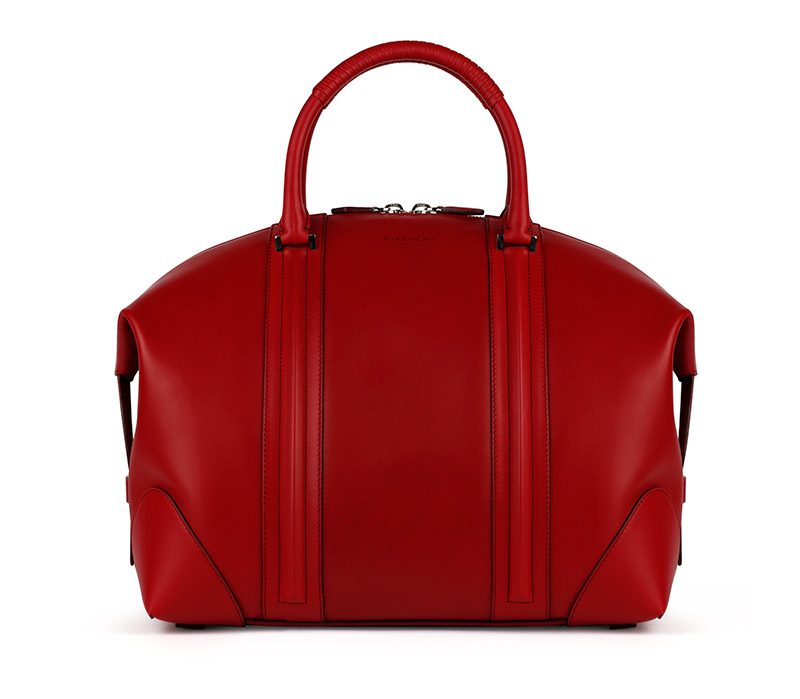 The LC line is Givenchy's new interpretation of unisex leather goods. It comes as a synthesis of all Givenchy's signature elements: a pure and architectural structure matching a sophisticated approach.
Riccardo Tisci originally created the LC as a masculine version of the Lucrezia bag. Cut in printed nappa, soft or textured calfskin, the LC is a line introducing the Givenchy weekend bag, the Givenchy 24h, the Givenchy briefcase together with totes and clutches.
The shape presents balanced proportion and perfect symmetry. It is vertically striped by triangular leather covered detailing in 3D finishing into two handles. Metal studs, triangular metal pieces and leather covered bottom corners enhance sophisticated distinction, requiring elaborate craftsmanship.
The LC will be available in all Givenchy stores worldwide and selected department and specialty stores from December 2013.