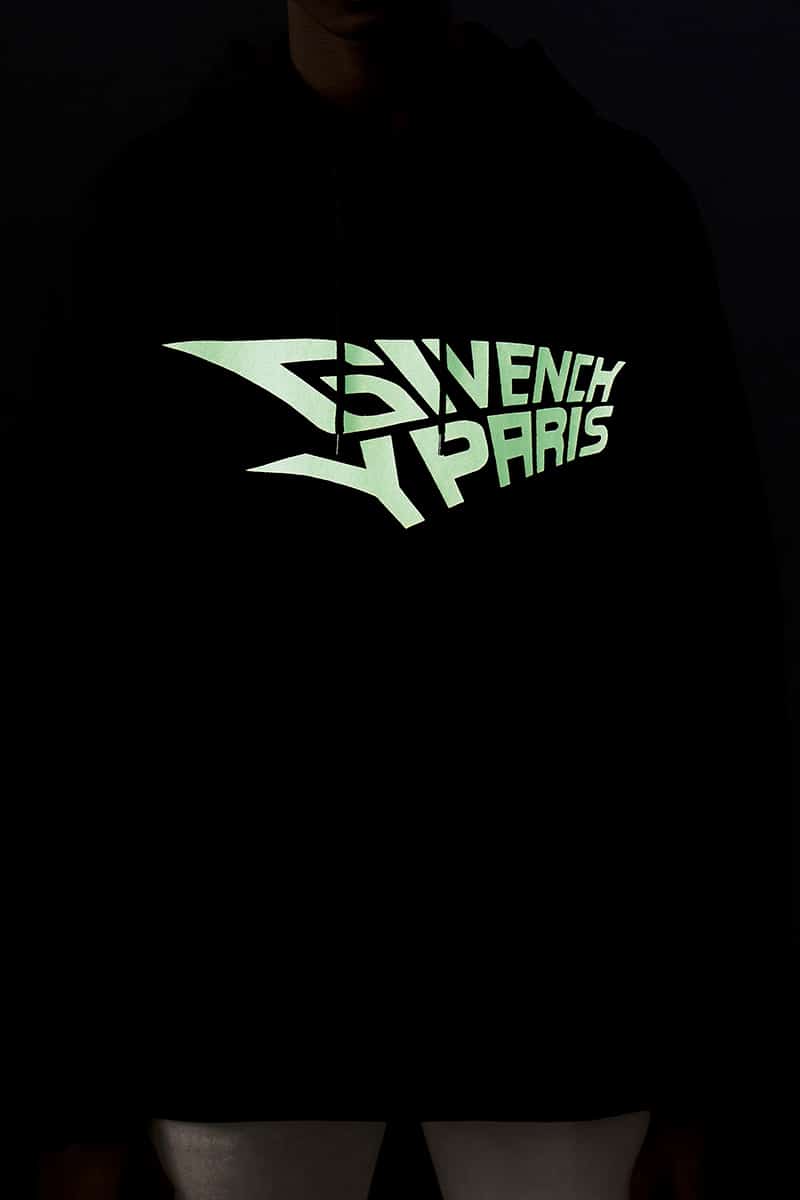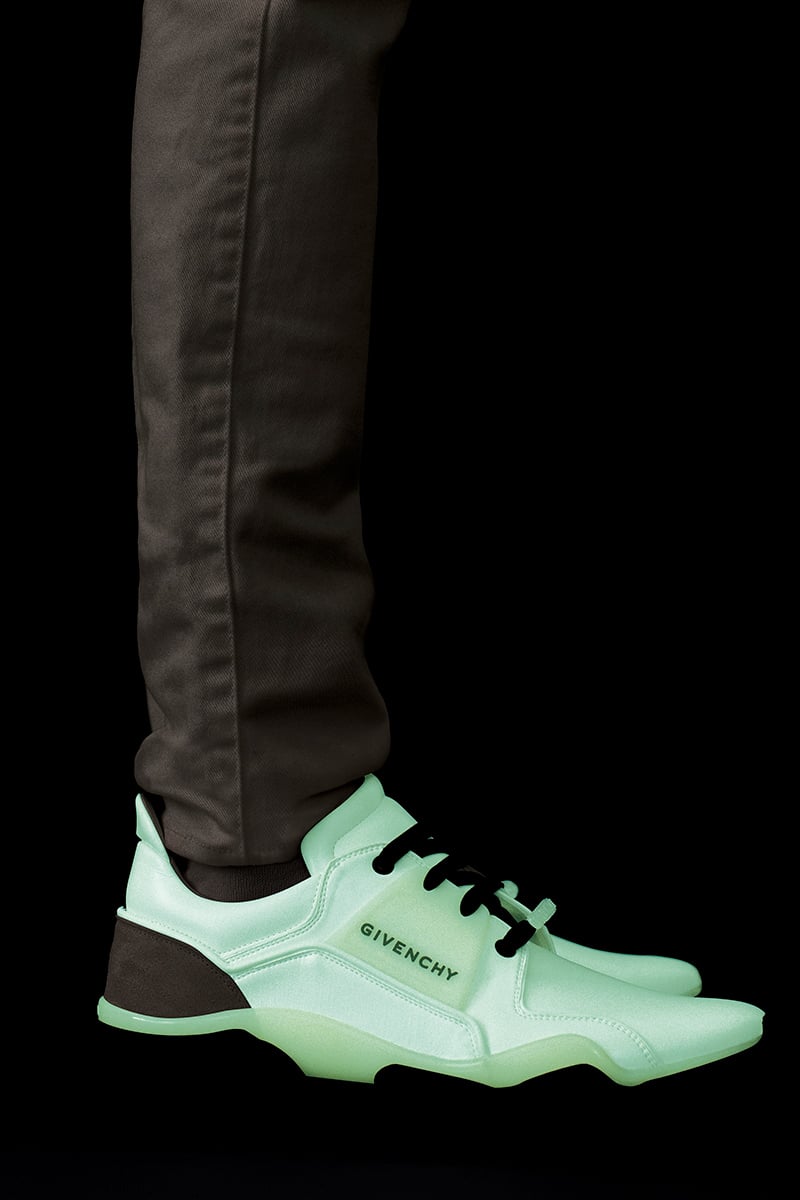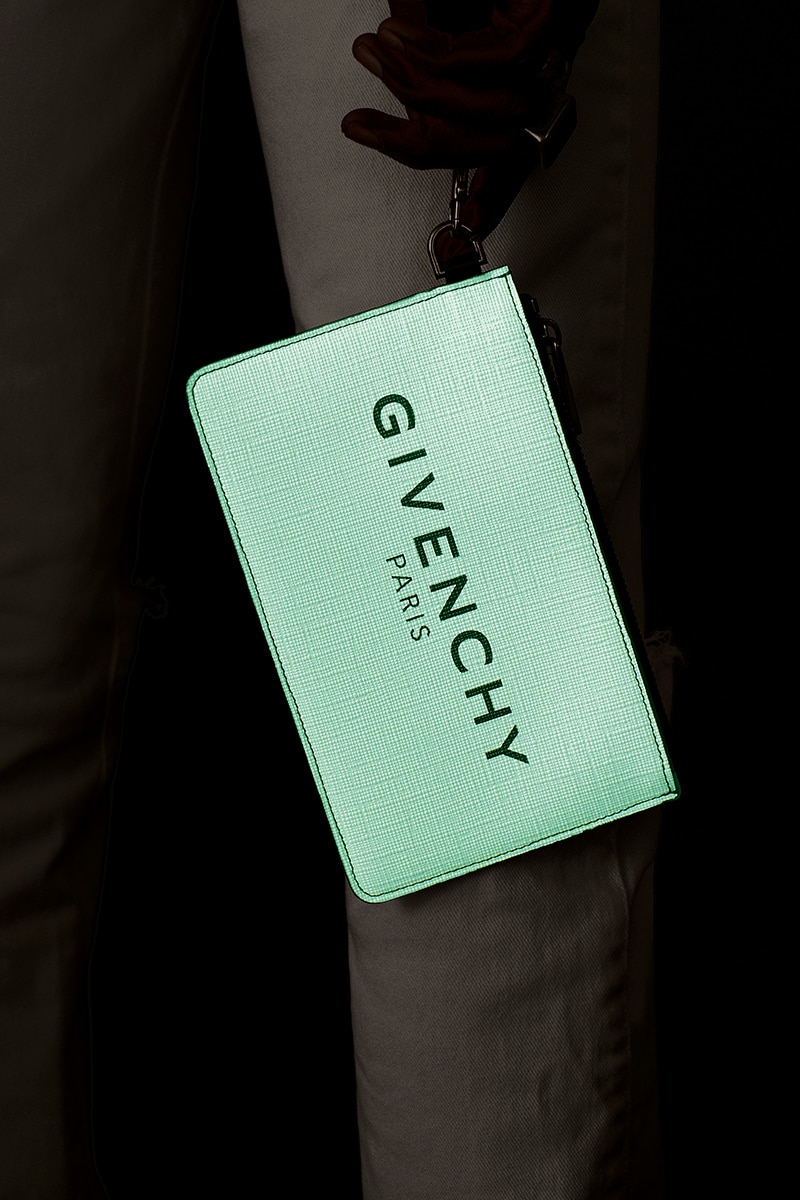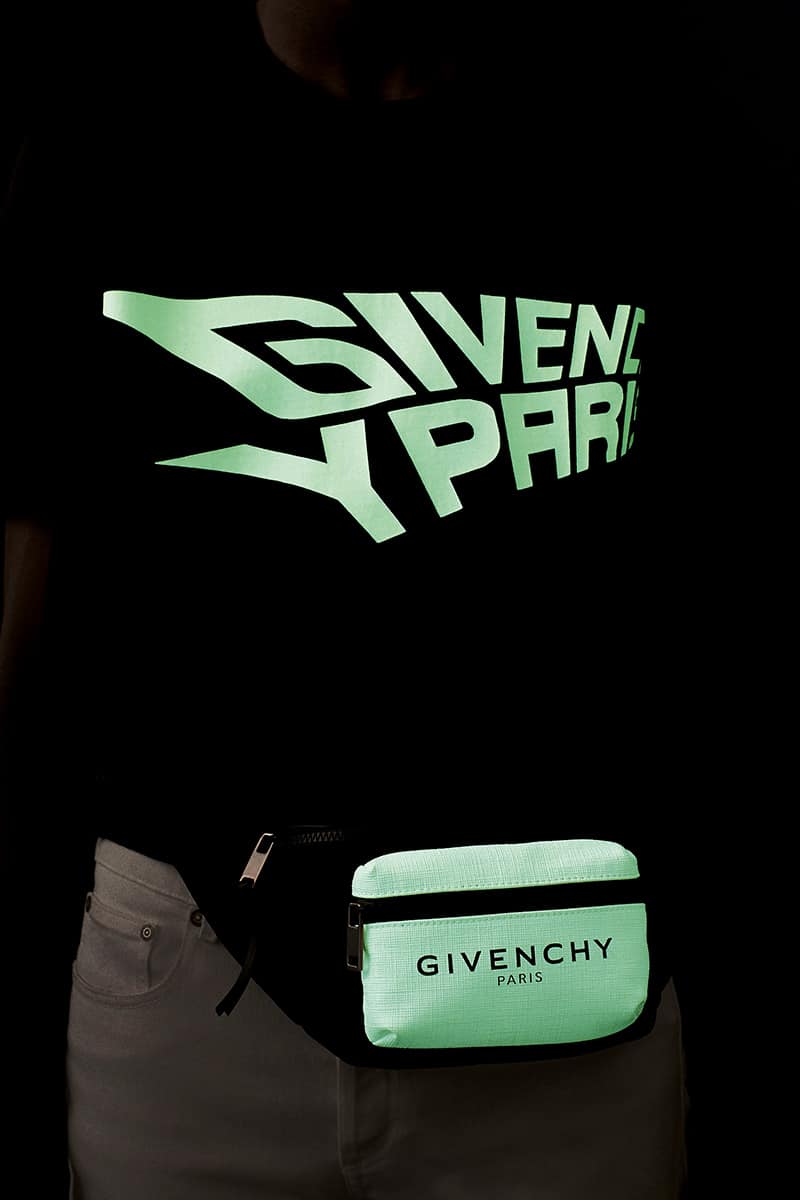 For Pre-Fall 2019 Artistic Director Clare Waight Keller explores the notion of duality with a special capsule collection of items that make different statements depending on when they are worn.
In a clever play on the designer's signatures for the House, a curated selection of pieces accentuates contrast discreetly in daylight and more overtly after nightfall. Black t-shirts and hoodie sweatshirts for men and women feature a dynamic new Givenchy logo in white; sleek sneakers have pale yellow details that turn green in the dark; white elements bearing a contrasting Givenchy logo, such as a headband on a visor, a pocket on a black nylon backpack with leather trim and a zippered change purse appear to be classic black-and-white in natural light, but glow neon green in the dark.
Part homage to the Nineties, part contemporary, these pieces are brimming with personality: a bold and modern way to stand out from the crowd in style, especially at night time.