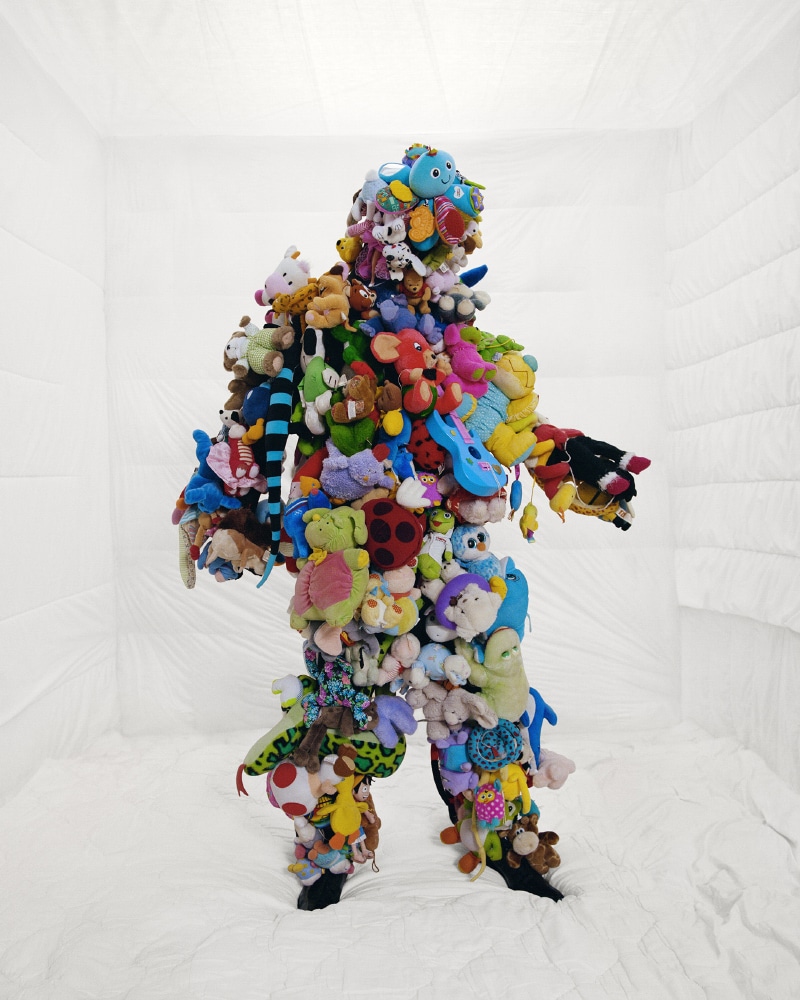 The term "future shock" defines a certain psychological state of individuals and entire societies; a personal perception of "too much change in too short a period of time".
"future shock" is a visual essay made up of videos and photography to raise awareness about the reality of our distorted relation to materials and the frenetic rhythm of creation in the fashion industry. Initiated and produced by ERE Foundation and Farago Projects, the whole project was born in a volunteering conjunction of progressive creatives, dedicating their time and vision to take a stance, provoking change for alternatives like a circular economic system.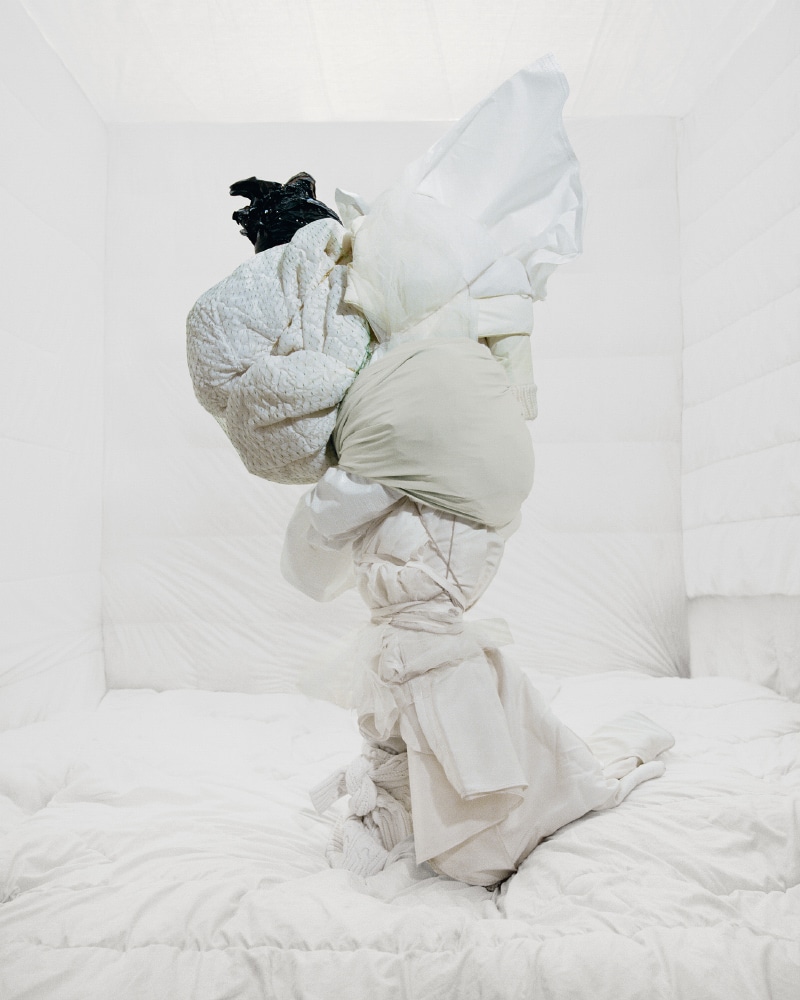 The artwork was created with the support of Le Relais, in one of their clothing sorting facilities in the Paris suburbs. In 2018 alone they collected 150 000 tons of textiles, which equals fifteen times the weight of the Eiffel Tower. Yet, this number only reflects the amount of clothes that make it into the recycling bin. Devastating 80% of the world's discarded textiles end up directly on the landfill or incineration. The creative team was given one rule, of working exclusively with materials available on site. The result can be seen through the lens of Thibaut Grevet, who captured Imruh Ashra's fascinating creation of nine textile sculptures, made from materials that controversially are considered as waste.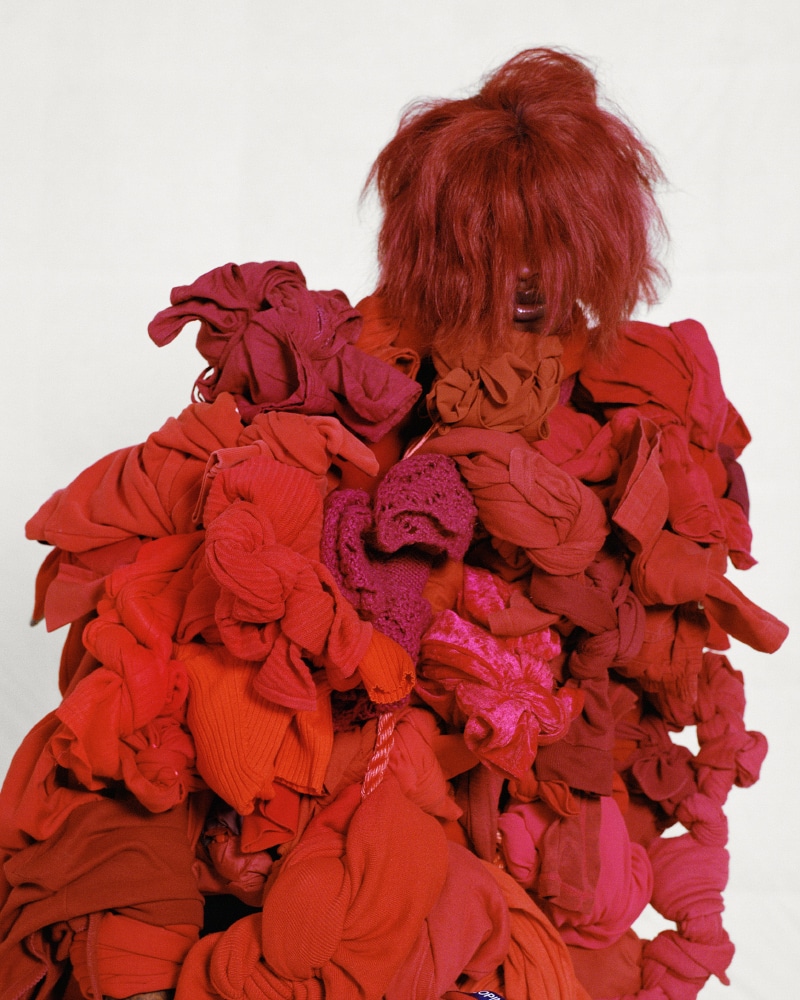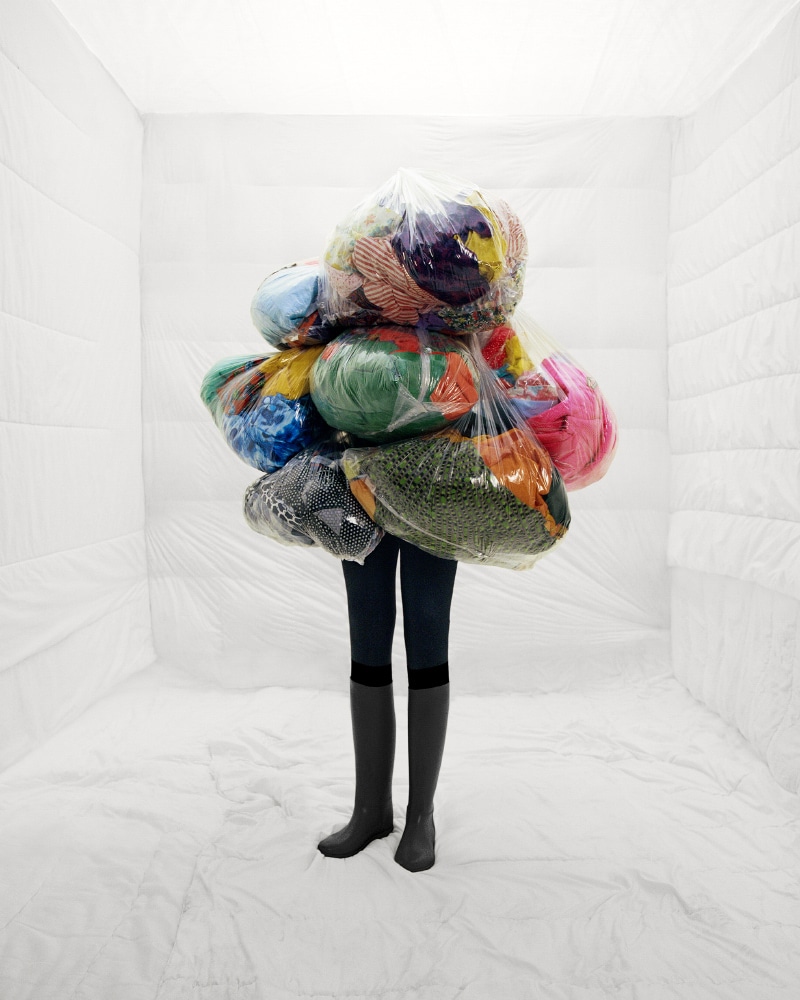 Model and activist Nella Ngingo, dressed with recycled hairpieces by Yann Turchi and make-up by Marie Duhart, is giving the textiles a new form and life. A surreal manifestation of the downside of the fashion world; where textiles have become the vehicle of profit, detached from creativity or necessity.
Filmmaker Maximilian Pittner captured the shocking backdrop of our relationship to clothing in a capsule of short films. Visualizing our perverted relation to materials, the over-stressing of resources, the frenetic rhythm of creation, the profit-driven competition of the industry.
We first got a glimpse of the project at Fondation Fiminco on the outskirts of Paris where it was presented as an immersive art installation demonstrating the power of creativity, questioning what we define as trash, and challenging the real meaning of clothing with the intention to open a dialogue and show the importance of creativity when facing today's issues.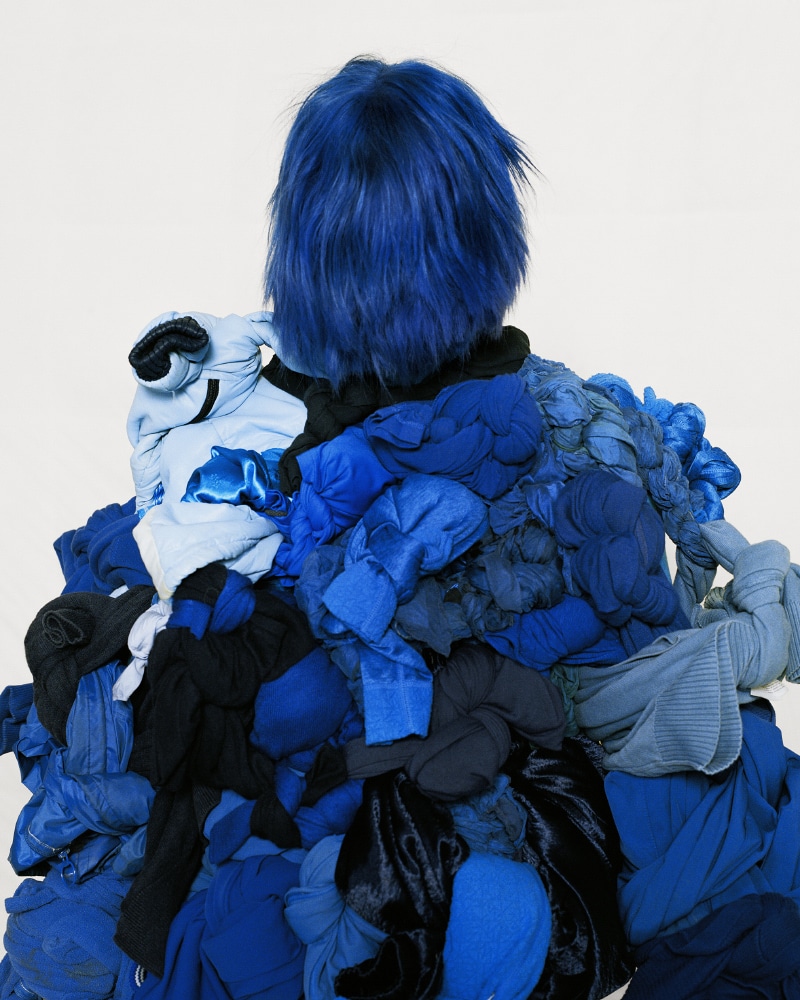 Future Shock
From April 8th, at La Cité, 14 cité Bergère, 75009
To discover "future shock" please book an appointment on www.ere.earth/futureshock