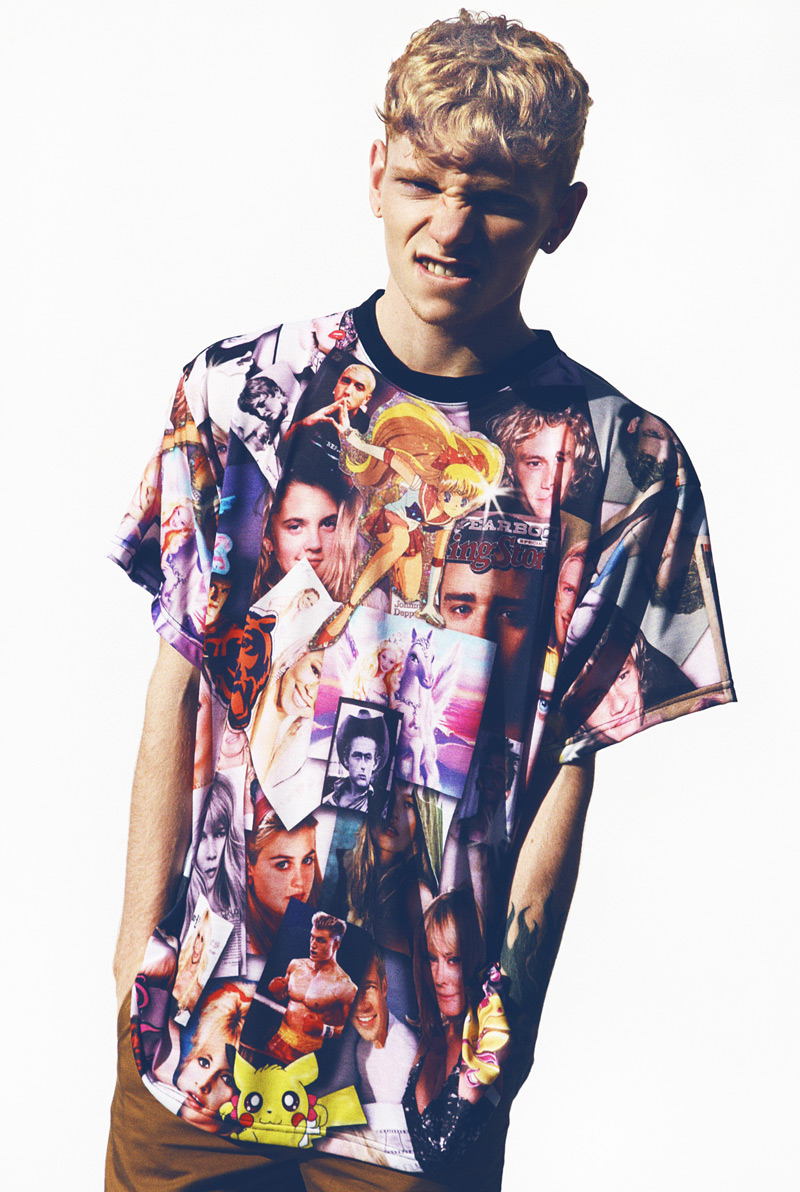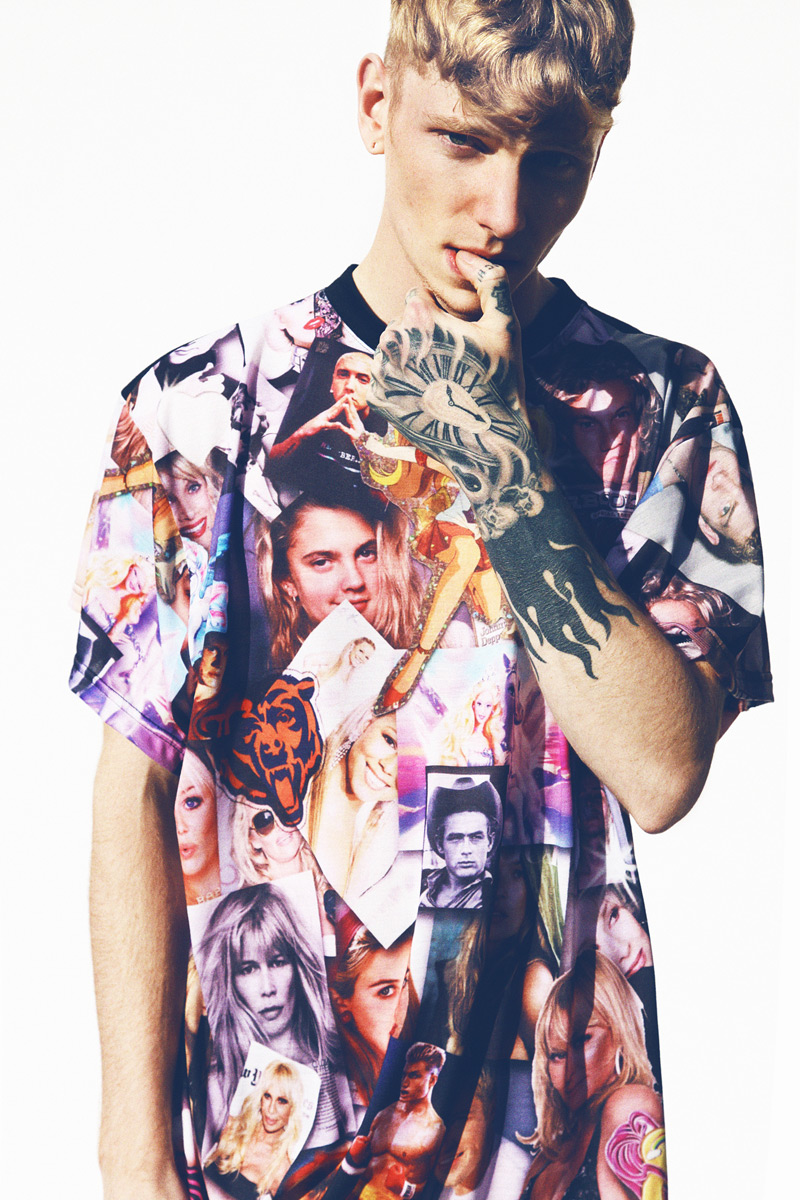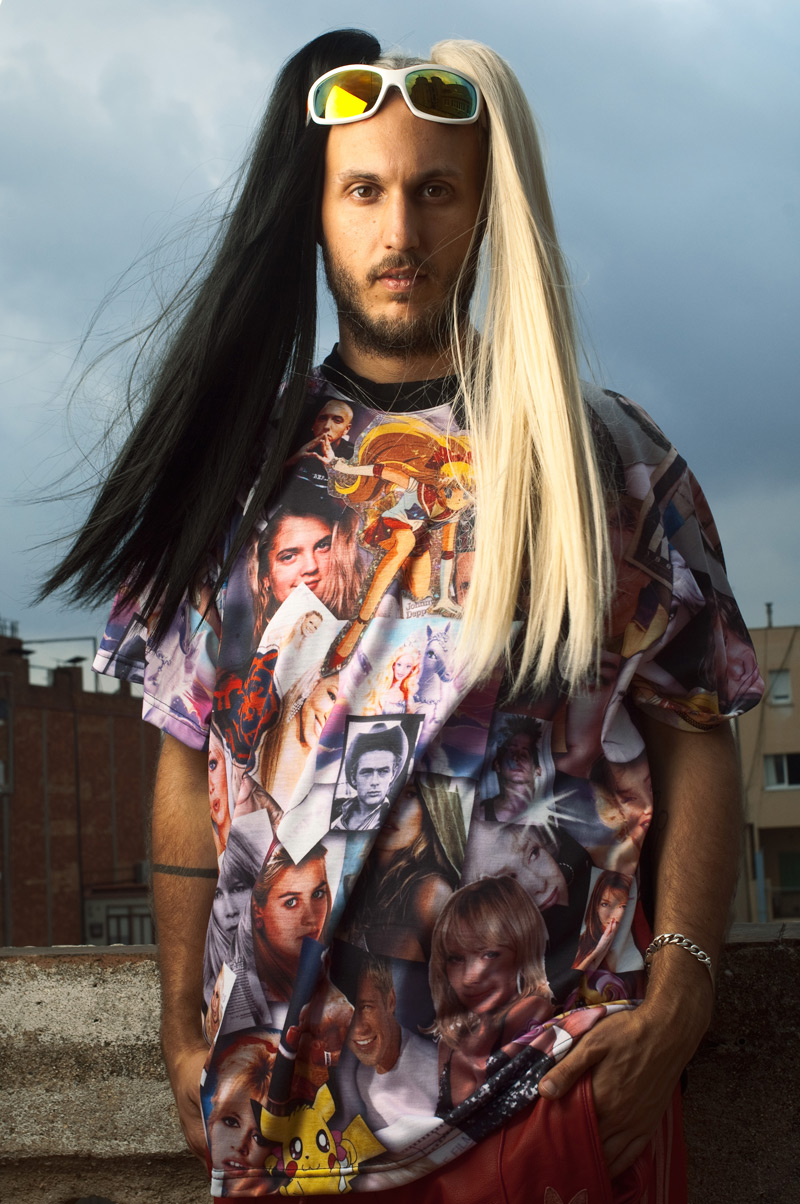 Each new issue will count with an object made by an emerging designer. In this first issue we have the collaboration of the catalan designer Roberto Piqueras, who has done a limited edition of 25 shirts. Model Jake Hold (Elite London) wears a shirt transformed into something like a high school folder, where an assemblage of blondes have all the attention, from Claudia Schiffer, Eminem, Christina Aguilera, Donatella Versage, Justin Timberlake, Madonna, Pikachu, Nick Carter or Emma Bunton. Photo by Louie Banks.
The shirt will only be available for purchase on our online store at www.fuckingyoung.es/store
Roberto Piqueras is a Spanish designer born in Sabadell and settled in East London since 2011. He began his career as a designer in 2007 on 080 Barcelona and Ego de Cibeles in Madrid, until he decided to leave the conventional frame of the catwalk to disseminate his work through alternative platforms such as art galleries or public spaces as the British Museum, in his last presentation. Like his own brand's identity you can recognize his work through the prints used in shirts, leggings, skirts, etc.. always with an aura: unisize and unisex. He has outlets in Tokyo, Macau, Taiwan, Singapore, L.A. and Toronto.