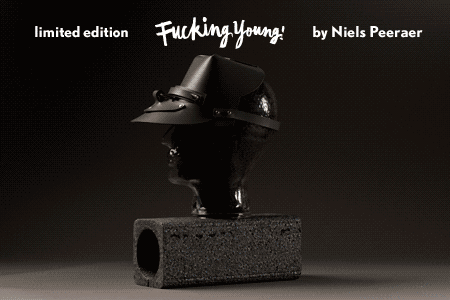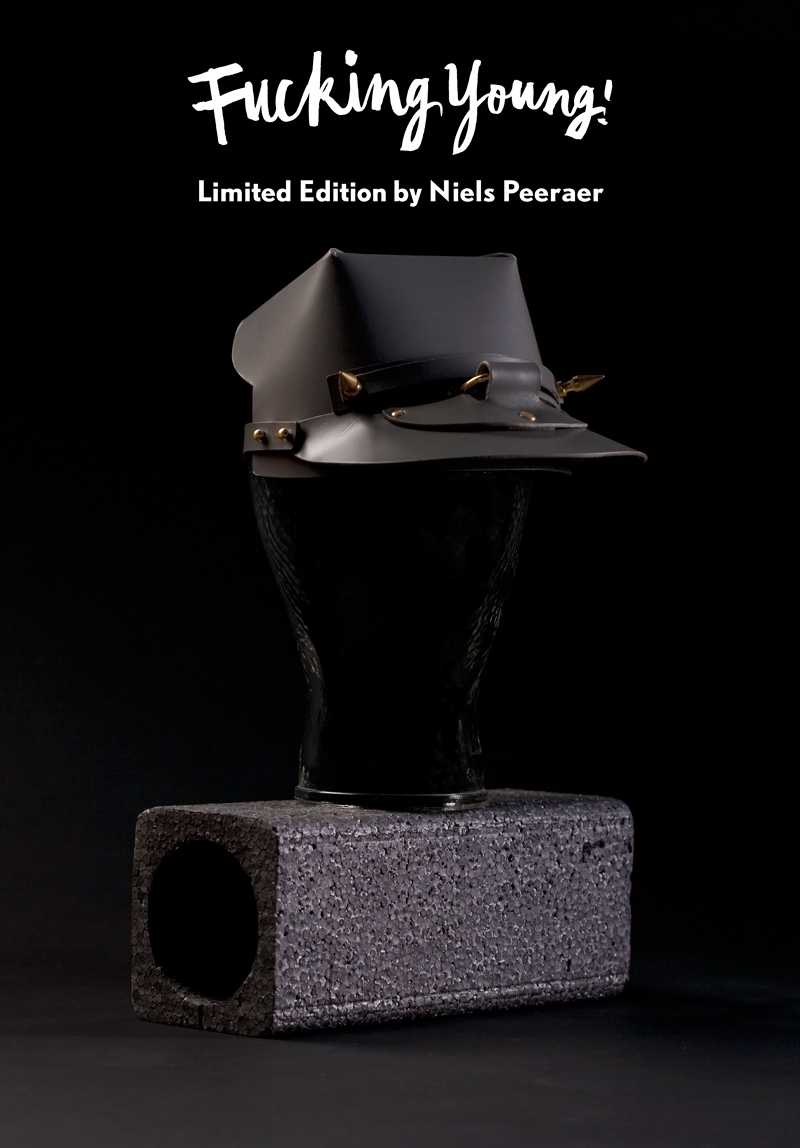 As we promised six months ago, every issue of the magazine will be accompanied by a limited Edition object in support of emerging talent. We've chosen to collaborate with Belgian designer Niels Peeraer, which has created a futuristic piece in pure leather.
A limited Edition of ONLY 10 PIECES only available in our online store www.fuckingyoung.es/store from today.
NIELS PEERAER, born in Antwerp 1989, is a Belgian fashion and accessories designer, and graduate of the Royal Fashion Academy of Antwerp June 2011. His Master collection was granted 5 Awards and included a limited edition handbag collaboration with DELVAUX (oldest Fine Leather Luxury Goods House in the world, Founded 1829 in Brussels, Belgium).
Niels is known for his visually unique and emotional work. His work explores the recurring theme about the contrast between masculine and feminine, the roughness of the material against the light heartedness of the designs, culminating a new vision created to share his whole universe with each item. Not to shock but simply about bringing an innocent happiness to everyday life. ʻthere is no limit to cuteness'
After graduating, Niels Peeraer has established a PARIS based leather accessories brand. Under his eponymous label, Niels hones his craftsmanship of vegetable tanned leather and brass fittings to create a strong and personal aesthetic with a high level of craftsmanship.
Photography by cordova-canillas