Introducing the sleek and stylish EYTYS limited edition unisex BUSINESS CLASS Zion baby-tee capsule, now ready for your Fall runway getaways. Part of the Fall/Winter 2023 collection, the Zion is a cropped, tight-fitting unisex essential featuring a crew neckline and comes in two sophisticated colorways: Crimson red and Navy blue. Both boast contrasting piping, with the Crimson colorway showcasing a pop of light blue and the Navy colorway keeping it crisp in white. Best of all, they're crafted from organic cotton for a sustainable touch.
This versatile t-shirt is a constant exploration of silhouette proportions, making it perfect to match with our iconic baggy jeans Titan or the suave cotton trousers Scout. Elevate your style for those mile-high adventures this Fall, effortlessly traveling light.
Check out the capsule collection below: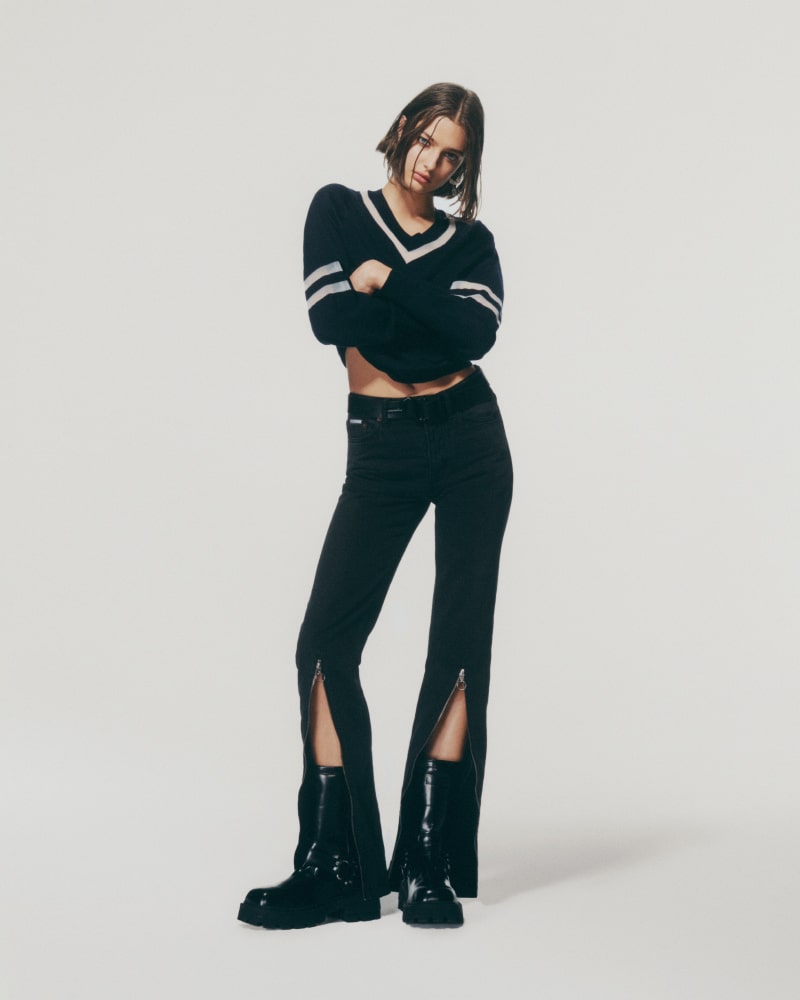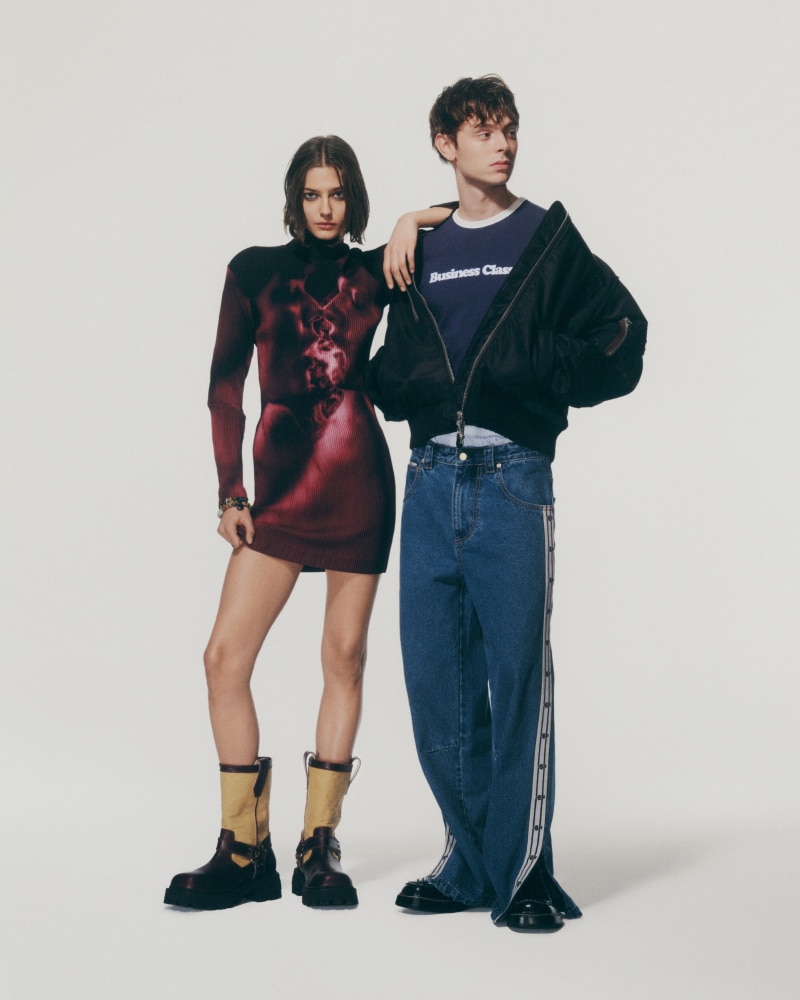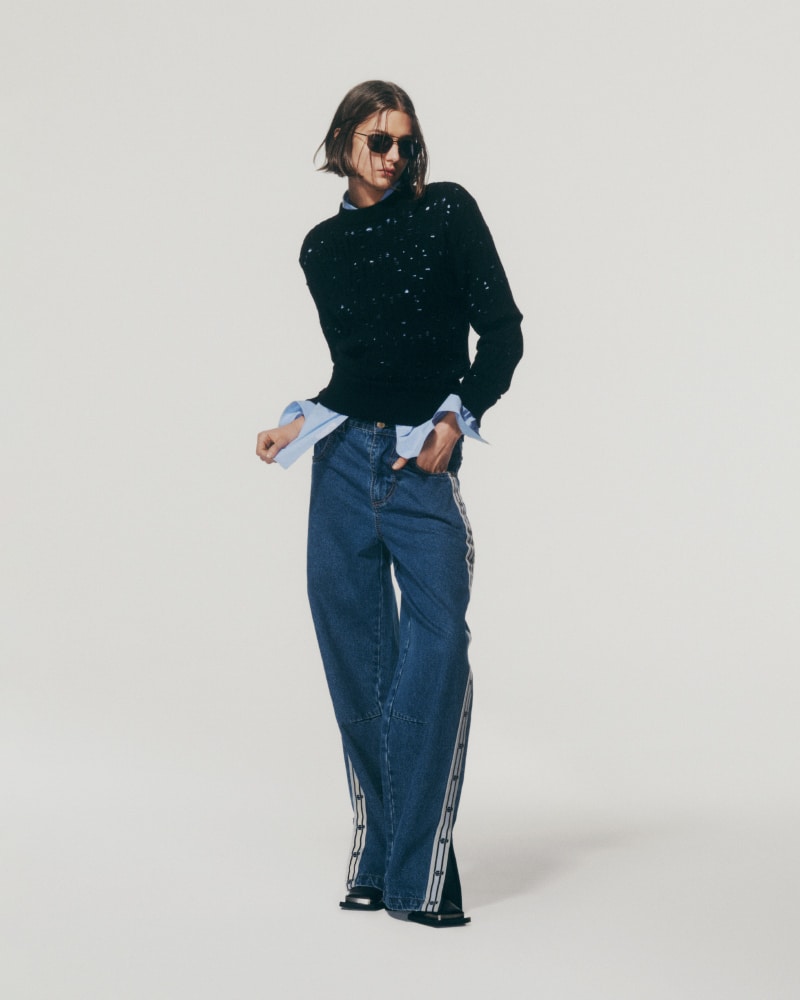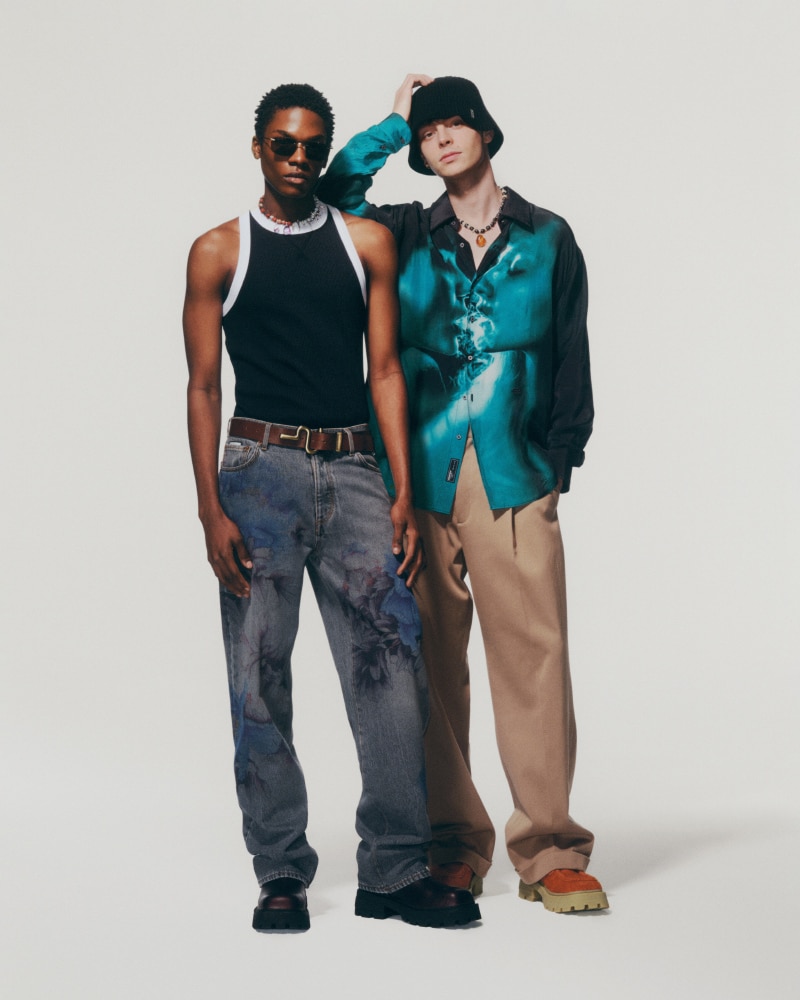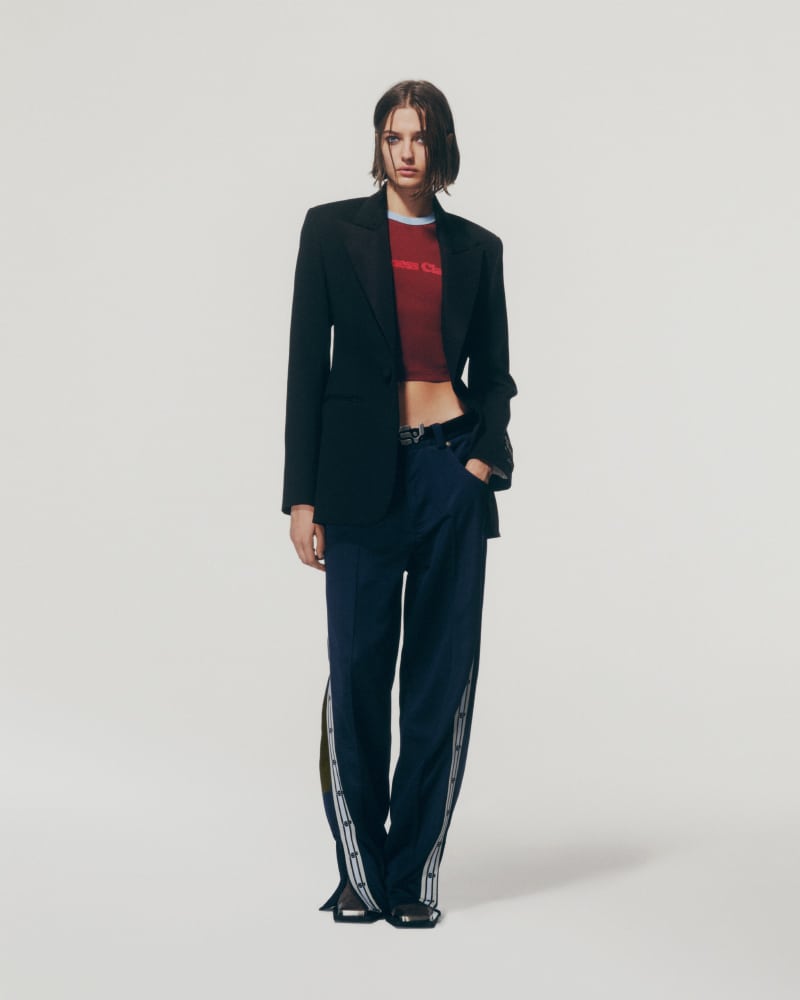 Available now on Eytys.com and at EYTYS stores.