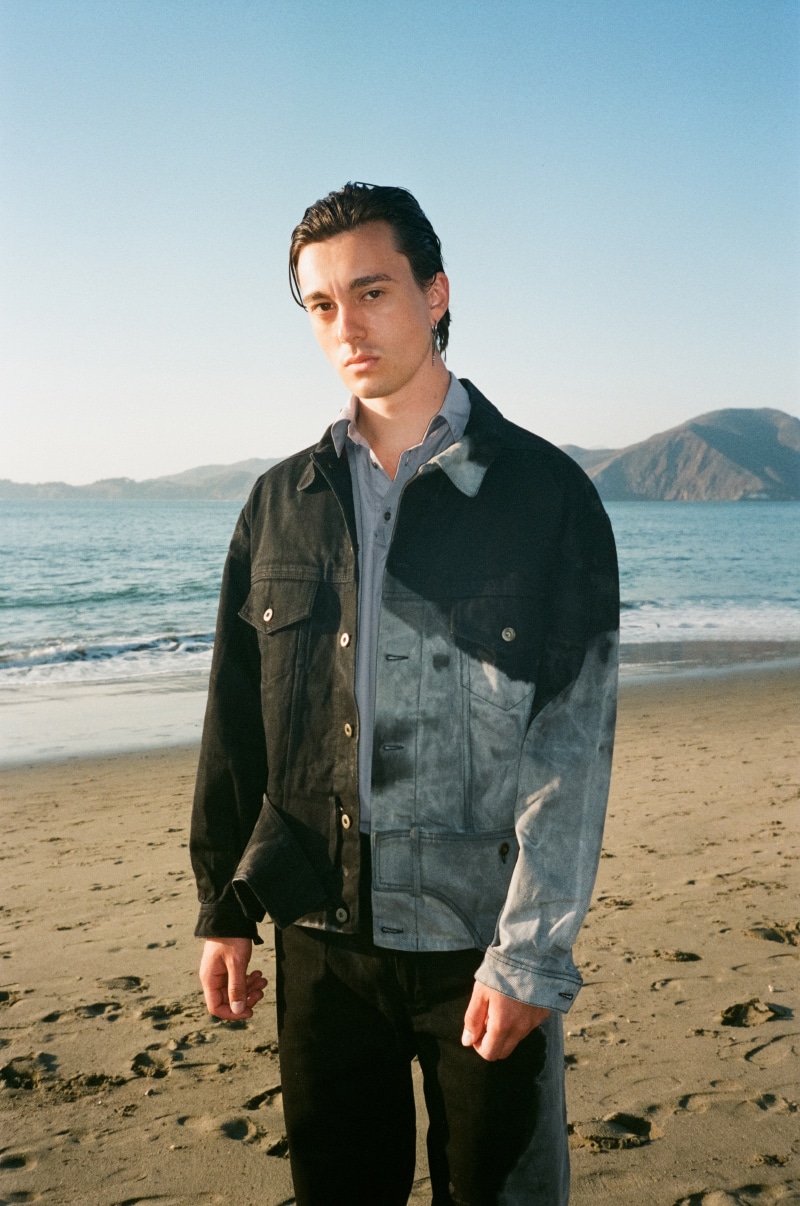 The name of the new clothing line, STUD, refers to an American slang word that means a sexually attractive person. Besides, STUD (from "studying") is dedicated to studying, exploring yourself and your sexuality. All FROLOV STUD items are identical for both men and women, as is their size chart.
The collection comprises three drops. The first drop is dedicated to shirts. It includes trousers, shirts and even jackets, fully made of shirting fabric. One exception is two models of jeans and shorts where black and white denim fabric is combined with the shirting.
Pre-premiere screening of the video campaign has taken place at the Kyiv International Film Festival Molodist. It was filmed through the brand's creative director Ivan Frolov's trip through the United States. As a result of street casting Ivan Frolov met various models in six American states. In conversations and interviews with them the designer has conducted his own research of sexuality and gender identity, which became the basis for the STUD campaign.
Director & DP – Yuriy Dvizhon @dvizhon
Photography – Ivan Frolov @ivfrolov
Creative producer and style – Ivan Frolov @ivfrolov
Screenplay and interview – Ola Zhyzhko @olaazh
Campaign edit – Yura Katynsky @yurakatynsky
Music – Sasha Zlykh, Volodymyr Zabiyaka
Subtitles – Bohdan Zhuk @bohdanzh
Cast:
Julia @dankoiuliia
Noel @actuallynoel
Nash @nashkoshiro
Landria @tsalagifey
Timo @timonunez_official
Malia @_rajeen___
Christopher @christopherkenji
Elizabeth @elizabethmarochok