The future leaders of Australia's fashion industry will be on show in Florence with a special project by Fondazione Pitti Immagine Discovery in collaboration with The Woolmark Company, on the occasion of PITTI IMMAGINE UOMO 92.
Seven of Australia's most exciting new designers have been selected in collaboration with the Australian Fashion Chamber, to present their collections within Pitti Guest Nation. It is the first time that a project of this scale is presented internationally.
Each of the designers are required to present their Spring/Summer collections utilising Australian Merino wool, highlighting the adaptability of Merino wool and its suitability for all climates.
A photographic and digital exhibition by iconic Australian photographer Bartolomeo Celestino will link the designer's work together within the Guest Nation Australia pavilion adding another creative dimension to the showcase. Celestino is a conceptually driven artist working across the fields of video, photography and sculpture. Celestinos' work is concerned with themes of seriality, the return to site and the sublime in nature. Celestino often utilises large format landscape stills as a means of investigating the Australian landscape.
Discover the seven designers below:
CHRIS RAN LIN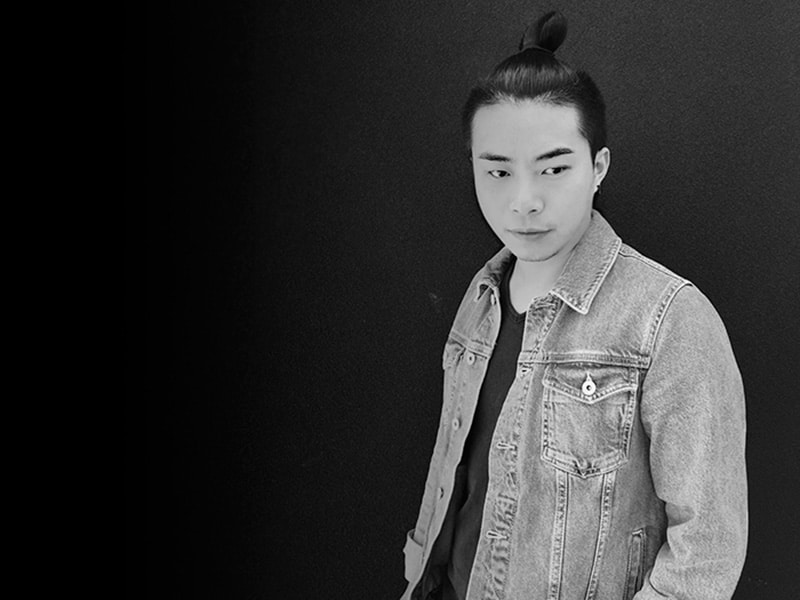 Born in China, Lin grew up surrounded by fashion: his mother was a dressmaker and his grandmother had expertise in the artistry of traditional Chinese craft. At age 18, Lin immigrated to Australia, to study fashion at Melbourne's prestigious RMIT and went on to launch his eponymous label in 2013. Chris Ran Lin believes in the unlimited potential of the knitted garment. His experiments are brave and highly exploratory. Lin brings the old-school tailoring technique married with traditional craftsmanship is the signature handwriting in Chris Ran Lin's design. His works are lush in colours, delightfully soft touch within masculinity and have personal association. The intricate knitted pattern and fabric re-creation echo Lin's manic eye for detail. At its core, the brands sensibility is reflected in its quality and craftsmanship.
COMMAS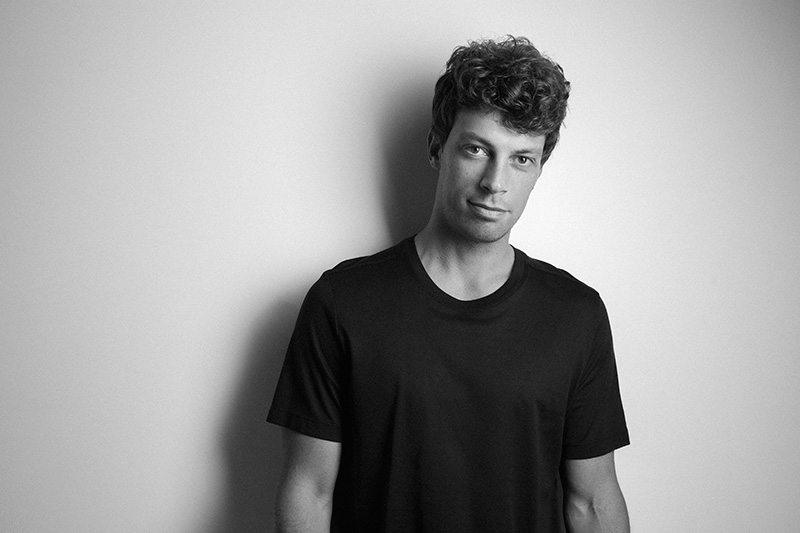 Commas, a luxury swimwear label, offers timeless garments of quality and style. Since its inception in 2016, Commas has grown from strength to strength, helmed by its founder and Creative Director Richard Jarman. It was Richards beachside lifestyle that inspired him to create swimwear which 'are an extension of my wardrobe', enter Commas: aquatic menswear label, dedicated to a clean, masculine aesthetic with garments composed of high-quality materials and technical fabrics. Commas is beautiful, timeless swimwear designed locally and created using luxurious fabrics sourced from the best mills in Europe along with key beach basics including spray jackets, shirts and tees. Commas is committed to providing garments of the highest quality and design, and that takes time. Commas, at its core, is an investigation of time and timelessness through aesthetic. It's an exploration of things to take pleasure in, things that can be appreciated when you pause to catch your breath.
DOUBLE RAINBOUU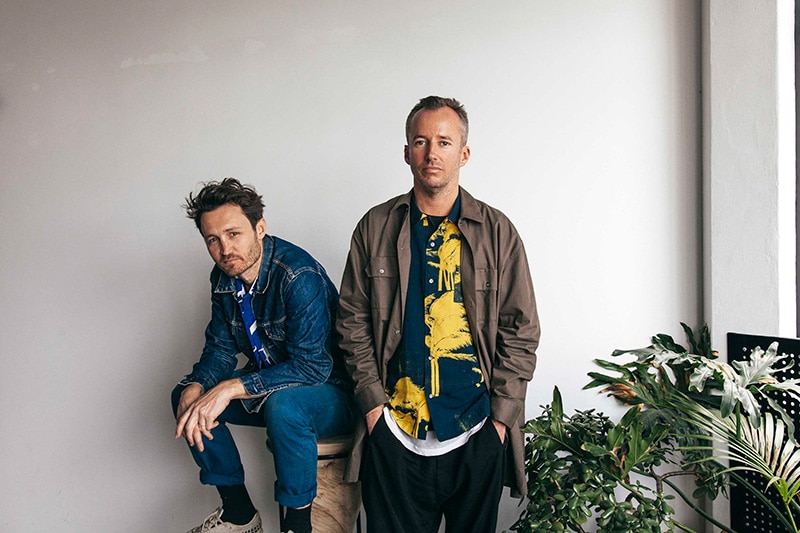 Double Rainbouu is a beach and resort wear brand founded in January 2016 by Toby Jones and Mikey Nolan, former art and creative directors at cult denim label Ksubi. The alternative for beach babes and pool punks who belong in the sun, an antidote to traditional resort brands, which tend to peddle a lifestyle few truly enjoy.
EX INFINITAS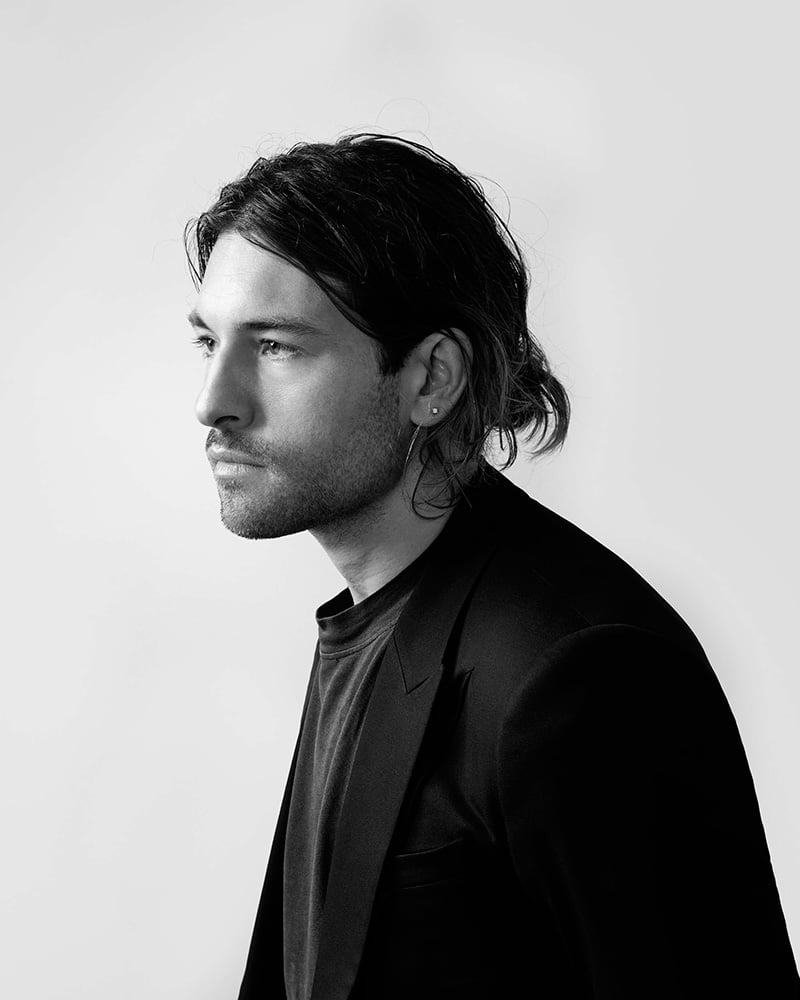 Lukas Vincent, the Australian designer behind the brand EX Infinitas, has segmented an aesthetic that combines the lyricism of 70s surf culture alongside a polished, minimalist modern punk. Vincent's acute ability to combine the Australian trite – everyday – sand, surf and beach sensibilities into refined functional tailoring is testimony to his knowledge acquired from the scene on the streets, as a young nomadic boy raised in a suburban Australian beachside town, combined with his experience working with leaders in the industry in Paris and New York.
SENER BESIM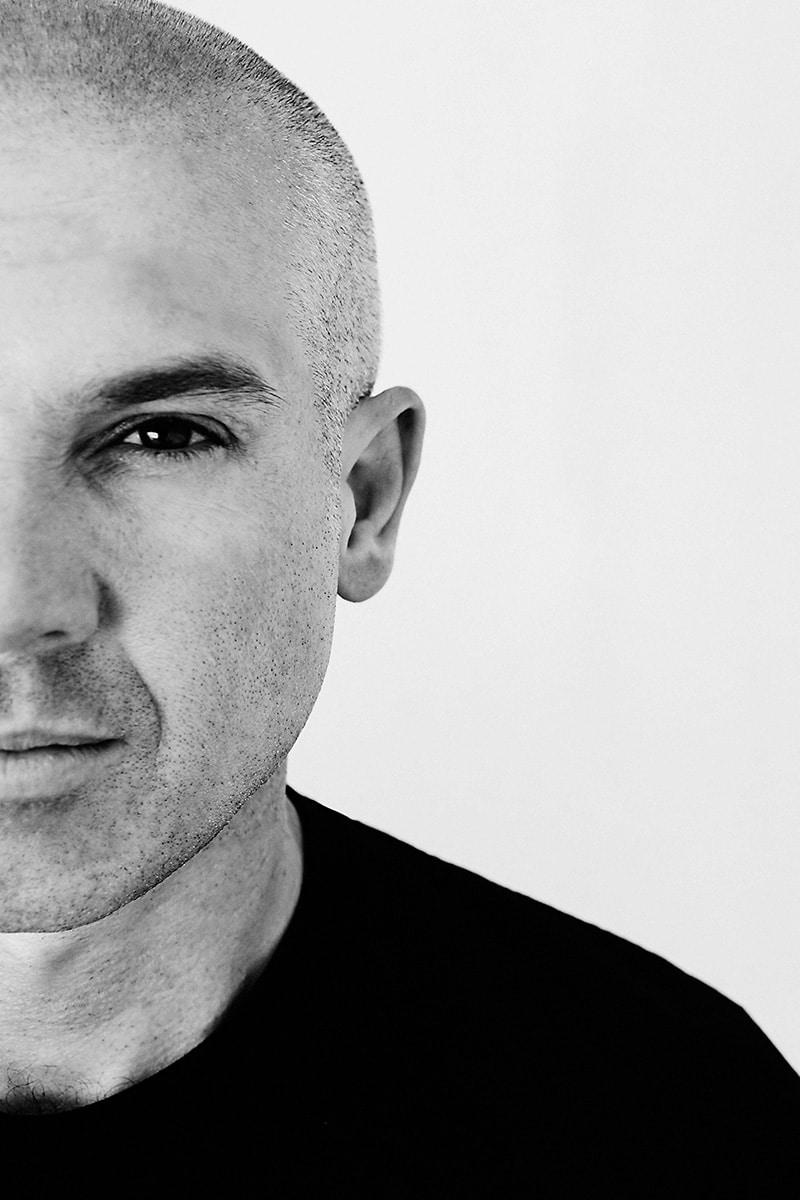 Şener Besim explores the Ottoman Empire in an iconoclastic collection of eyewear. Born in Australia to Albanian and Turkish parents, Besim has created an eyewear collection, ŞENER BESIM, which embodies the merging of two cultures where youth, freedom and design meet tradition, form and technical excellence. The visual culture of the Ottoman Empire fascinates with its rigorous exuberance and decorative excess anchored in logic and theory. Across its vast former territory from Northern Africa, through Turkey and to the Balkan states fragments of complex geometries, intricate mosaics and staggering arabesques mark one of the most important creative movements, ever. The Ottoman Empire was the very heart of the world, and the first true fusion of the mindsets of East and West.
STRATEAS.CARLUCCI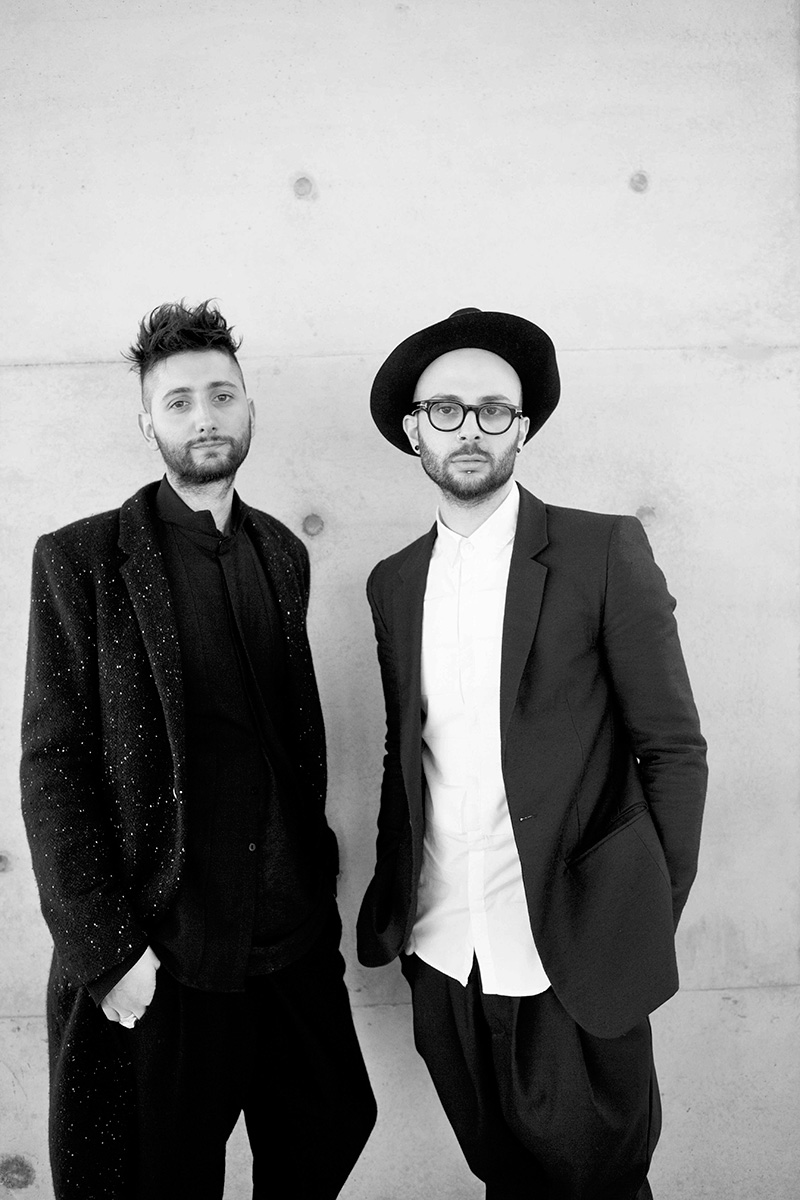 STRATEAS CARLUCCI is a creative collaboration between Australian designers Peter Strateas and Mario-Luca Carlucci. Each season, STRATEAS CARLUCCI create collections through the concept of binary oppositions as an underlying theme in their work. By merging and colliding these opposing worlds and notions, each collection, and the work found in each collection, results in unique and uninhibited concepts. Designing both for Men and Women, STRATEAS CARLUCCI have championed a Masculine / Feminine duality within their collections through the idea of creating a unified collection that is not driven by gender, but by a concept. Fabric innovation and experimentation is a key purveyor in the STRATEAS CARLUCCI brand. Each season the brand continues to develop, yet also, reinterpret fabrics in new and challenging ways. The aim of their Studio is to merge art and design through research and experimentation into other mediums and disciplines. Each season, it sees the studio charter into new territories and unorthodox design techniques, which results in interesting methodologies and ways of creating, constantly challenging the perception of fashion and art.
TEN PIECES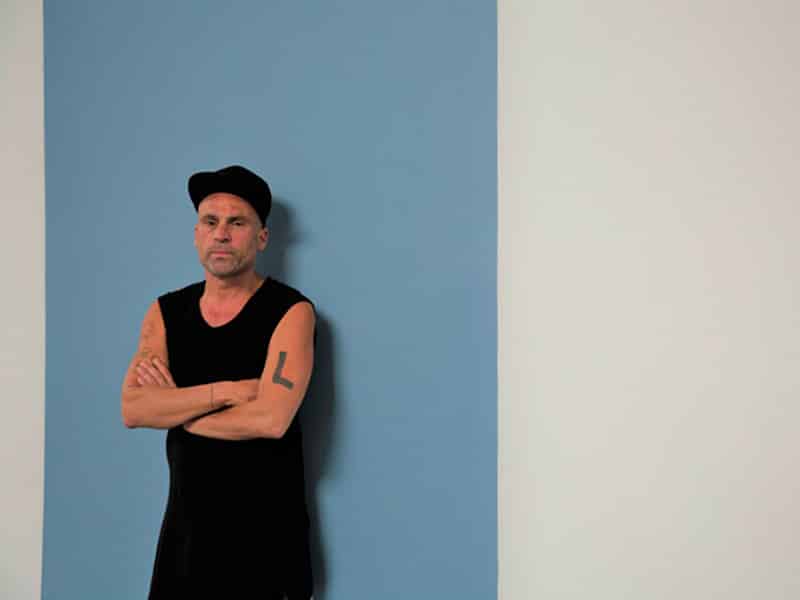 Presented in limited groups of TEN, each release delivers a curated selection of lifestyle prerequisites from clothing to art. Launched in 2015, TEN PIECES is a uniform, unisex label co designed by Maurice Terzini & Lucy Hinckfuss. Releasing their Fourth offer of wardrobe essentials, TEN PIECES' demonstrate simplicity is the ultimate sophistication. Intended to mix & match, you can wear ONE piece or TEN. With each layer elevating the look from street to chic. Relying on influences of modern day punk, sportswear & parkour; this lifestyle brand serves up modern comforts in a uniquely simple, sophisticated and accessible way. At TEN PIECES there are no seasons or reasons only TEN options that are interchangeable and disposable.