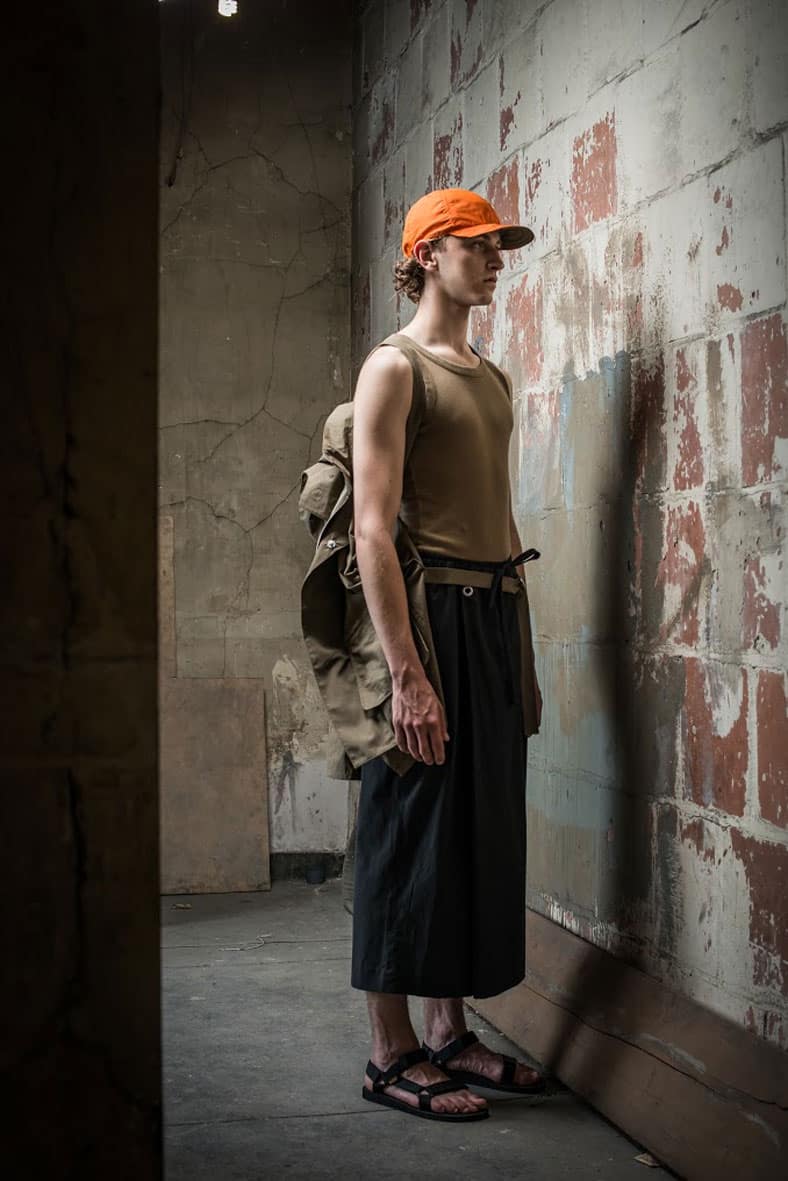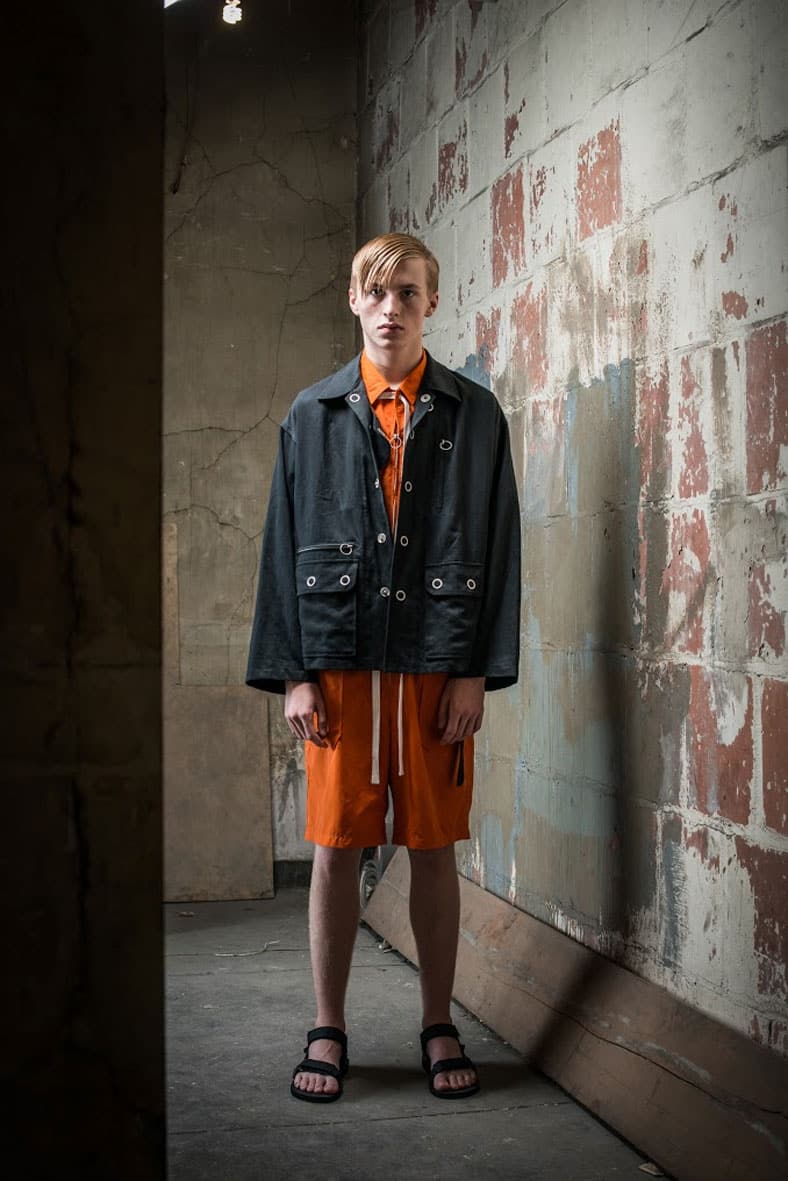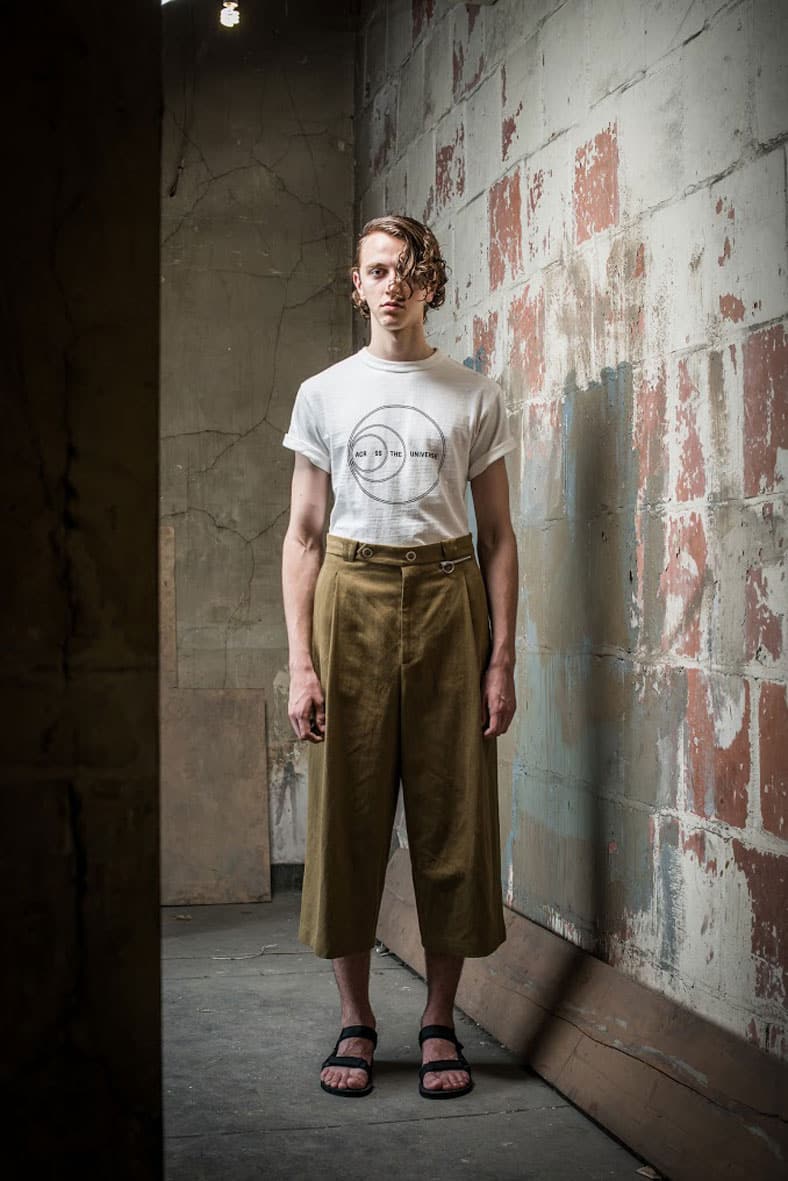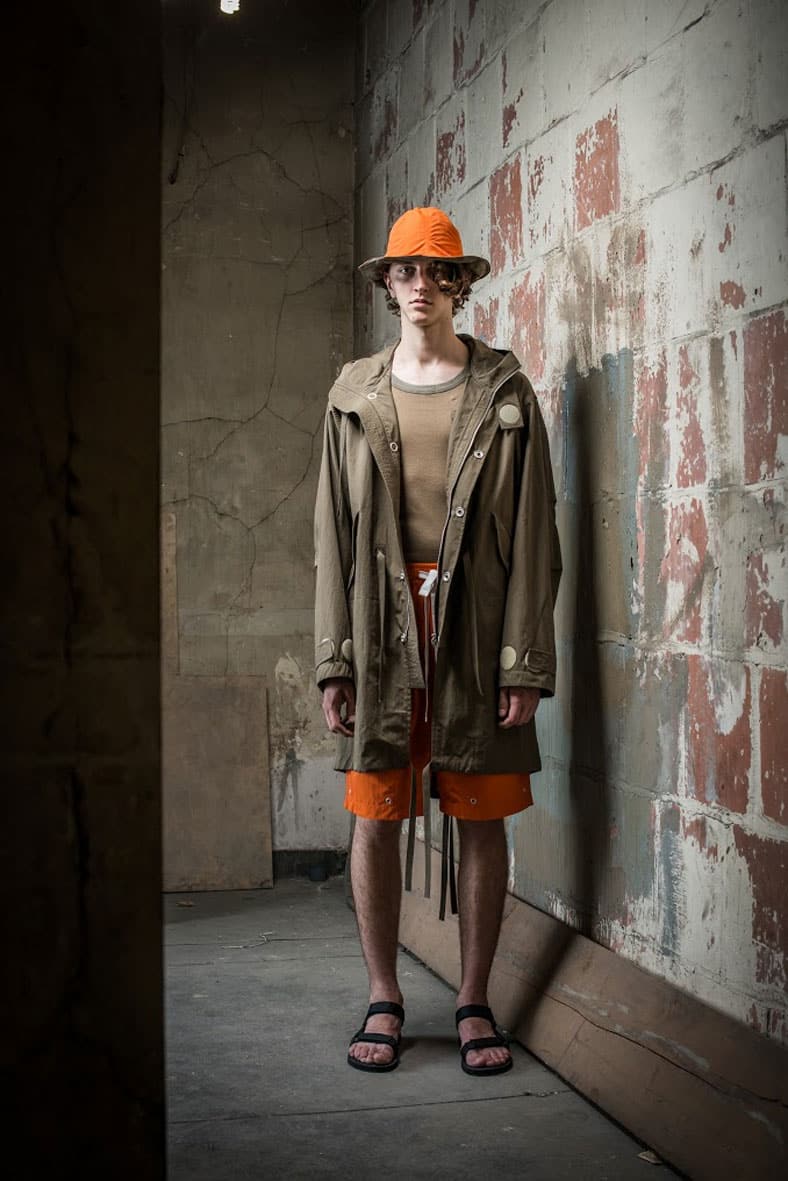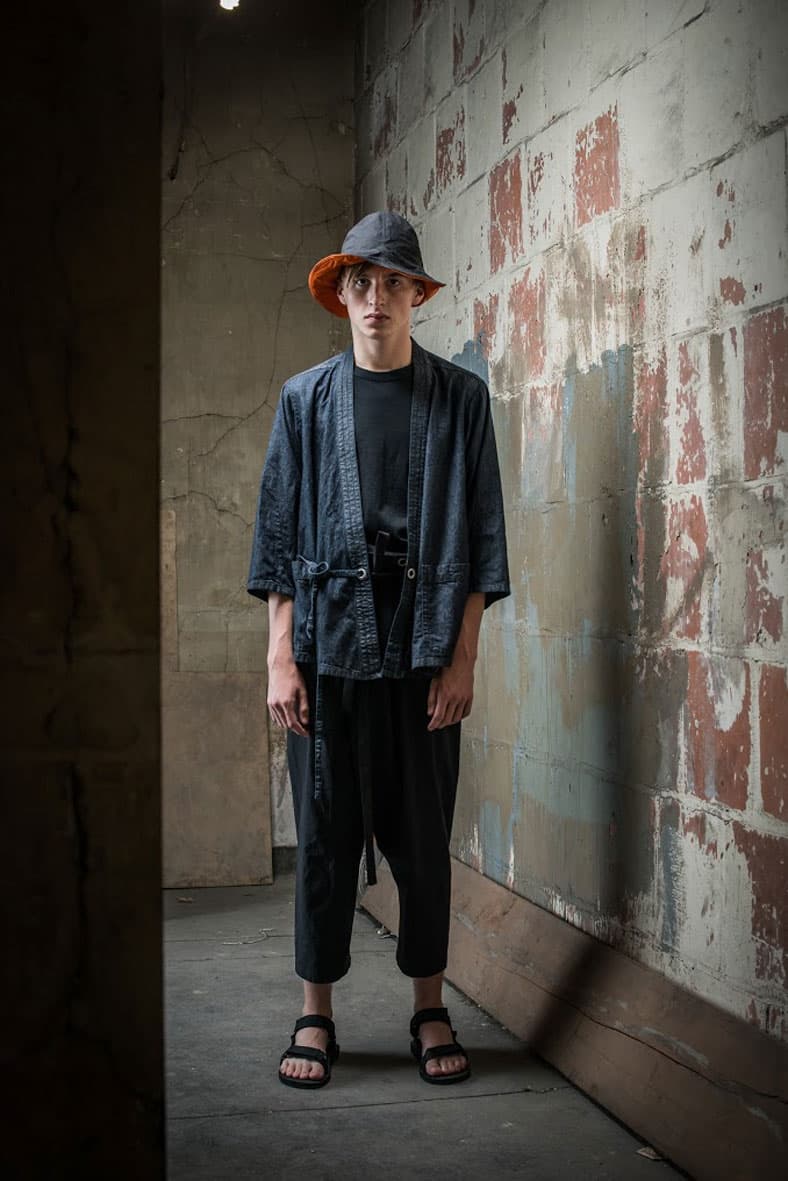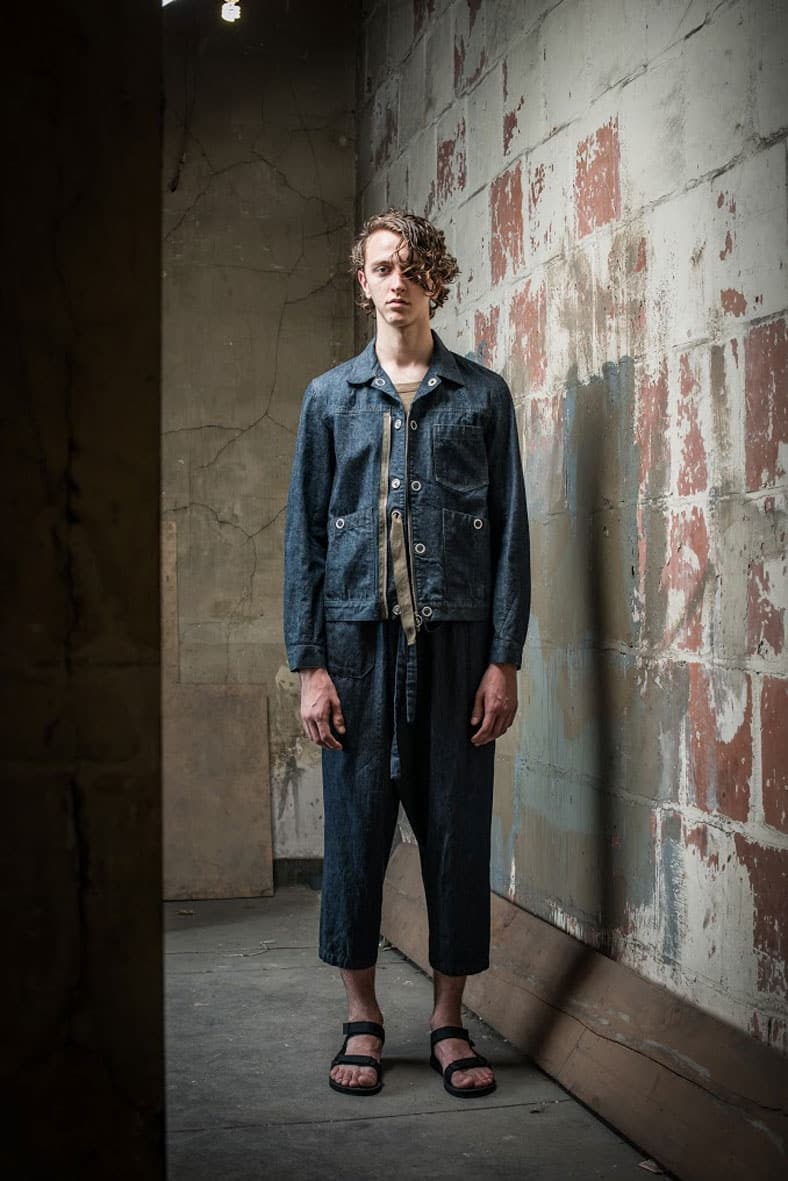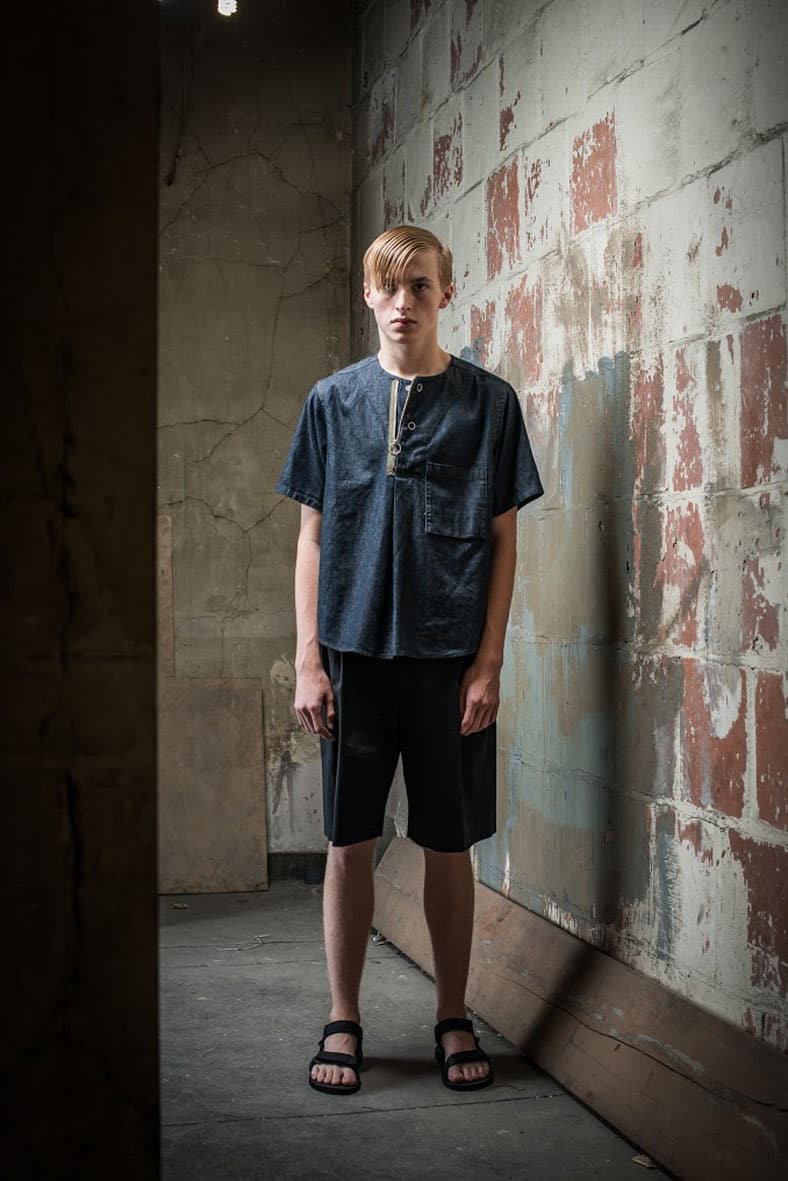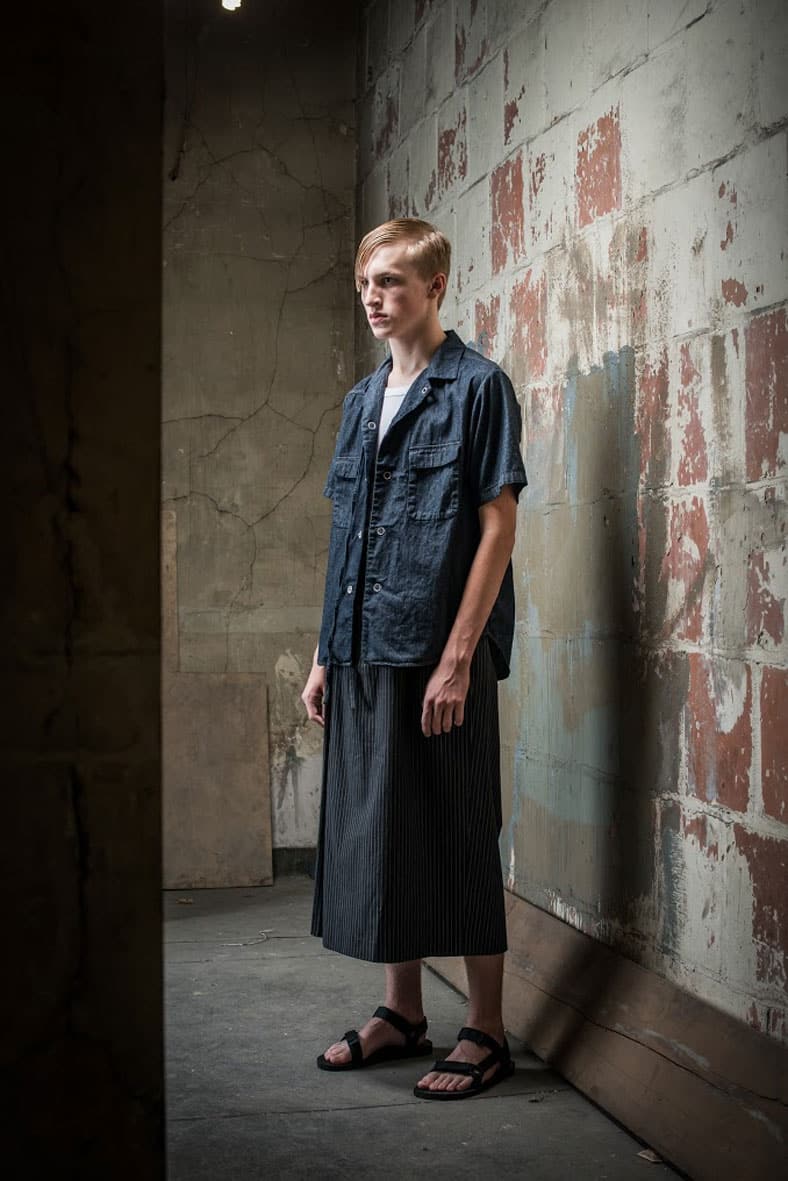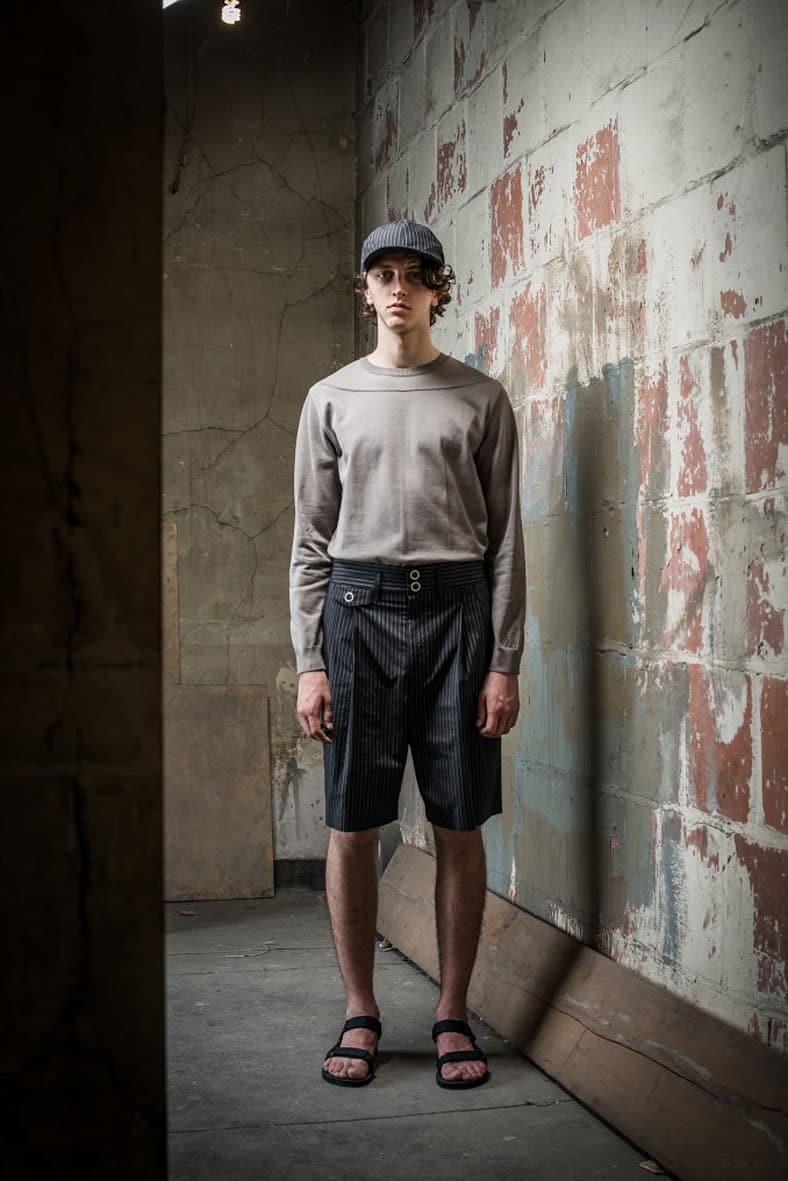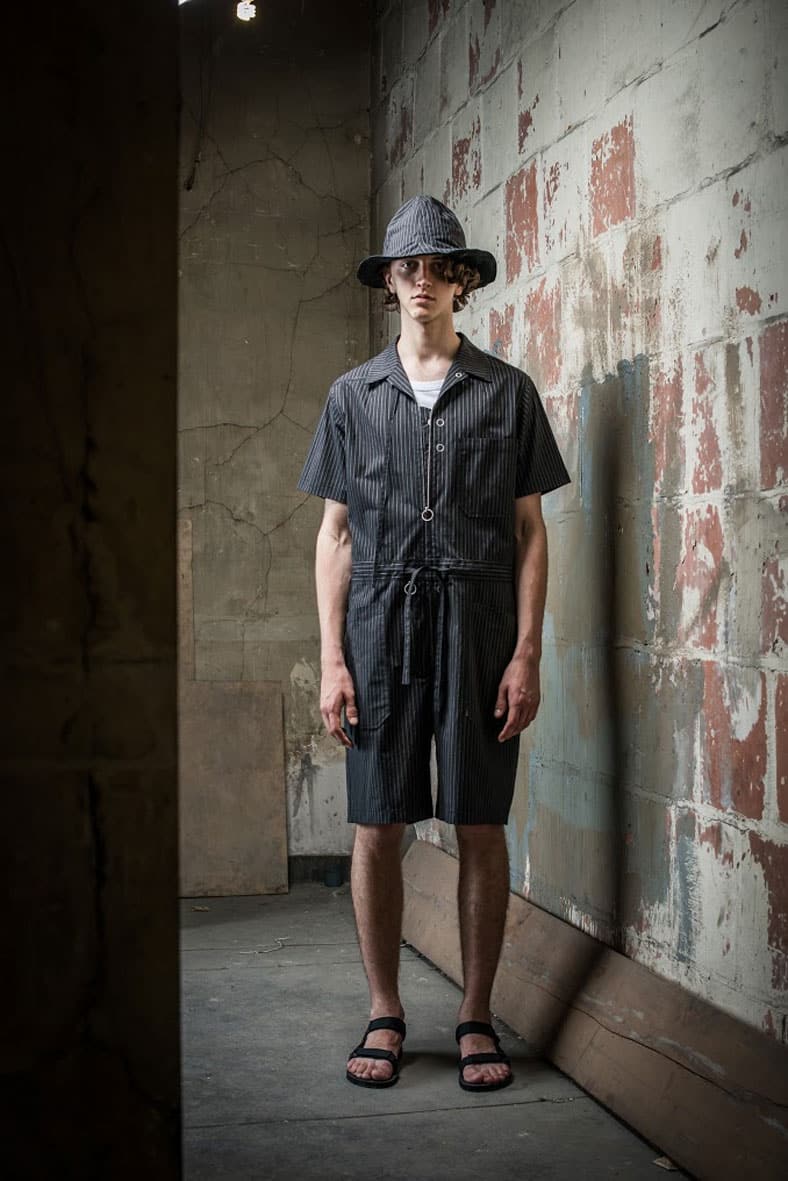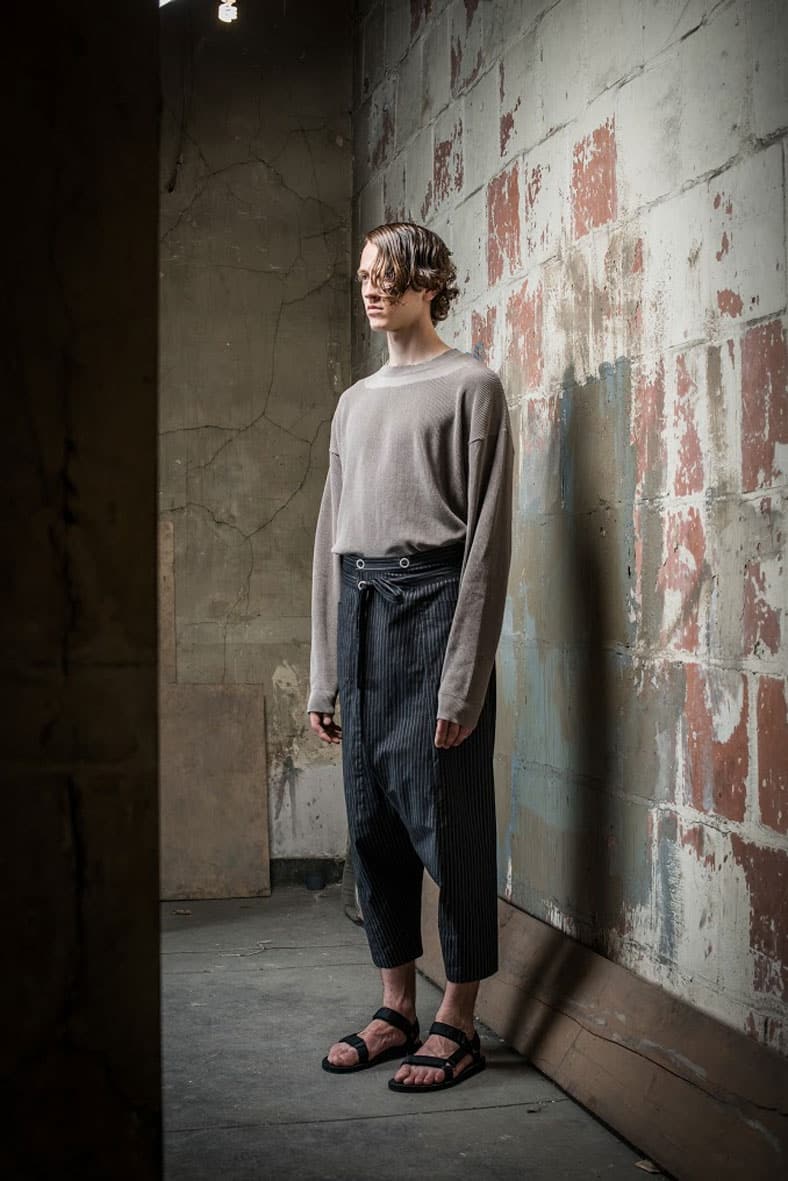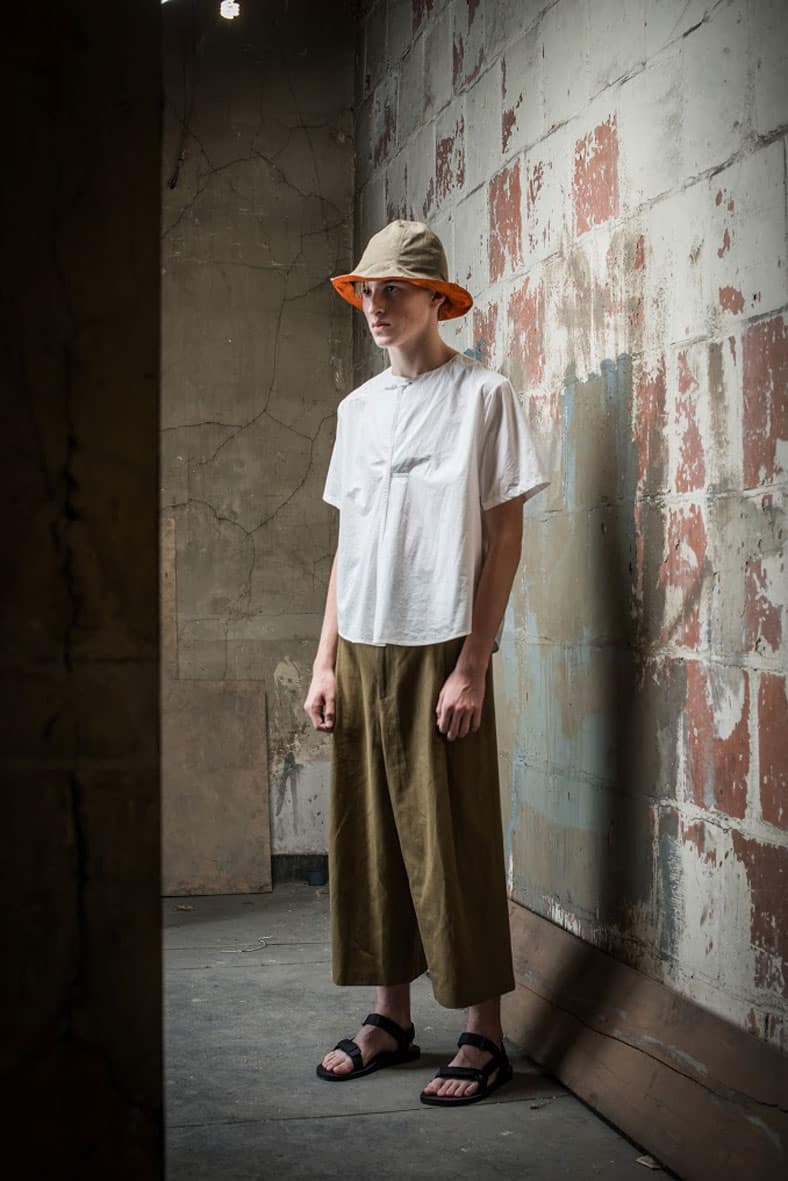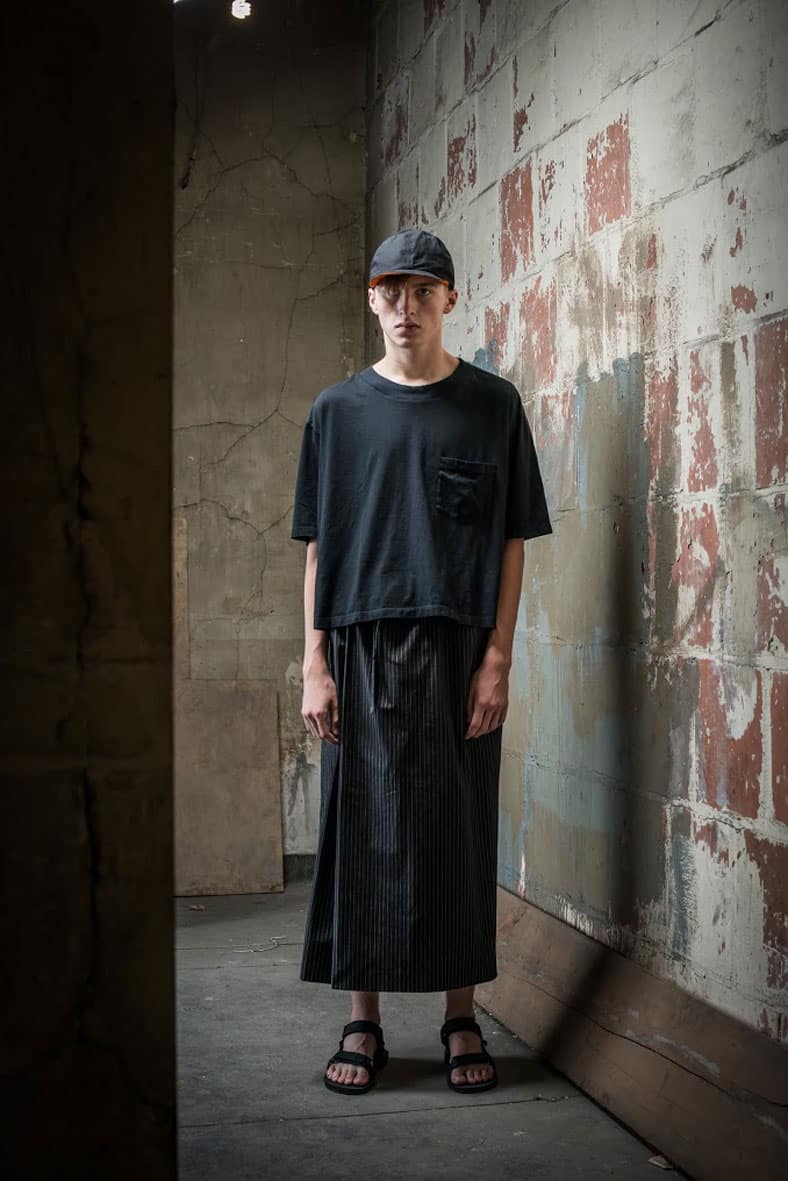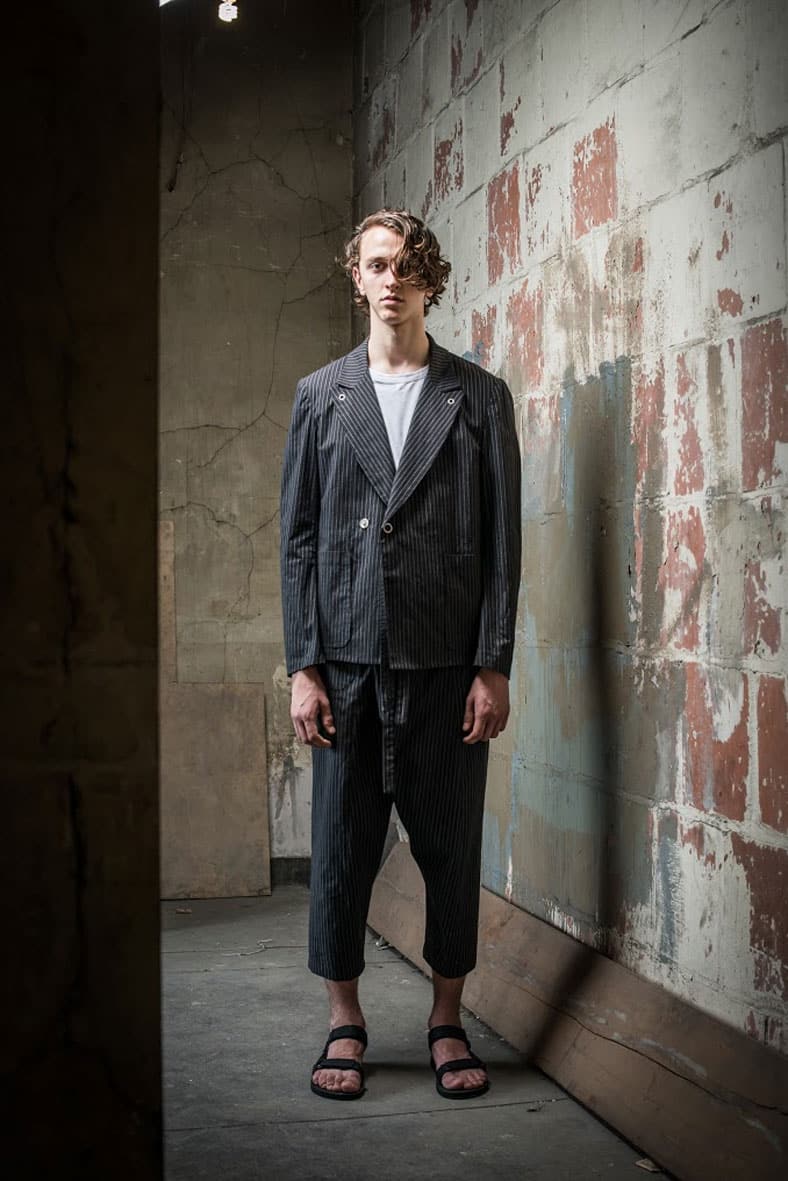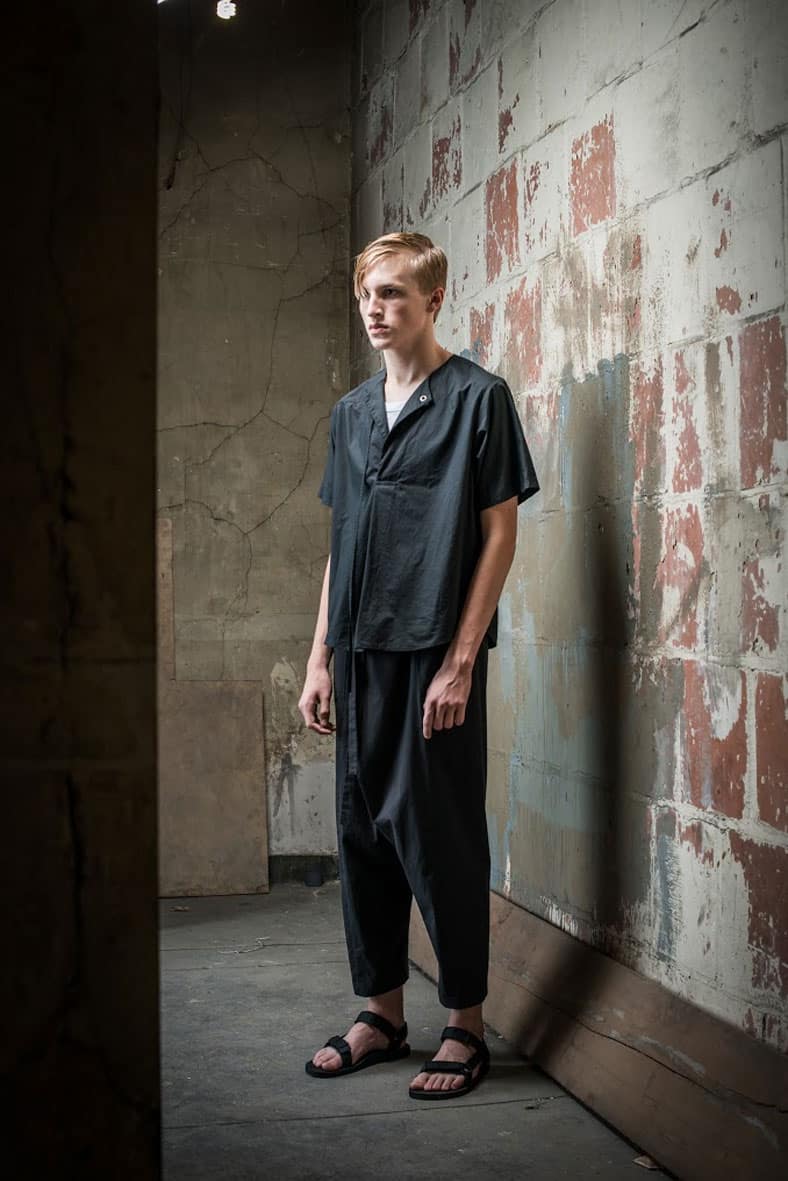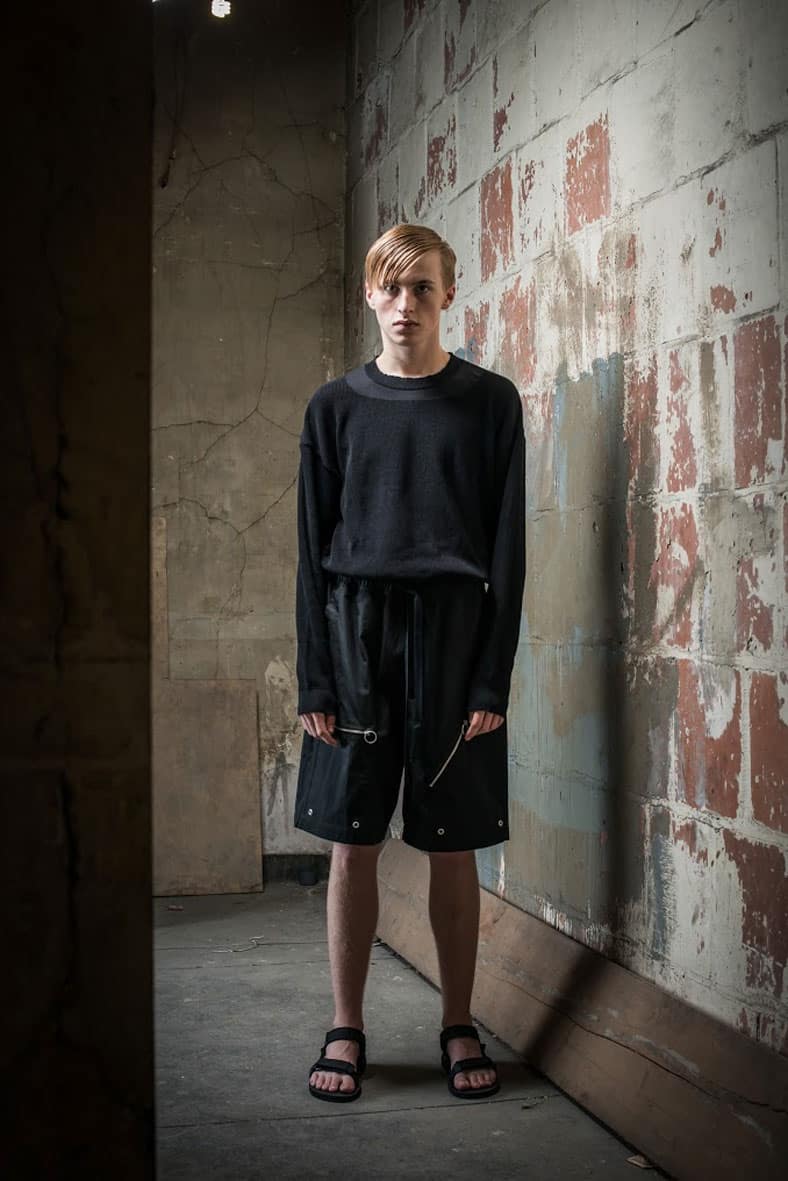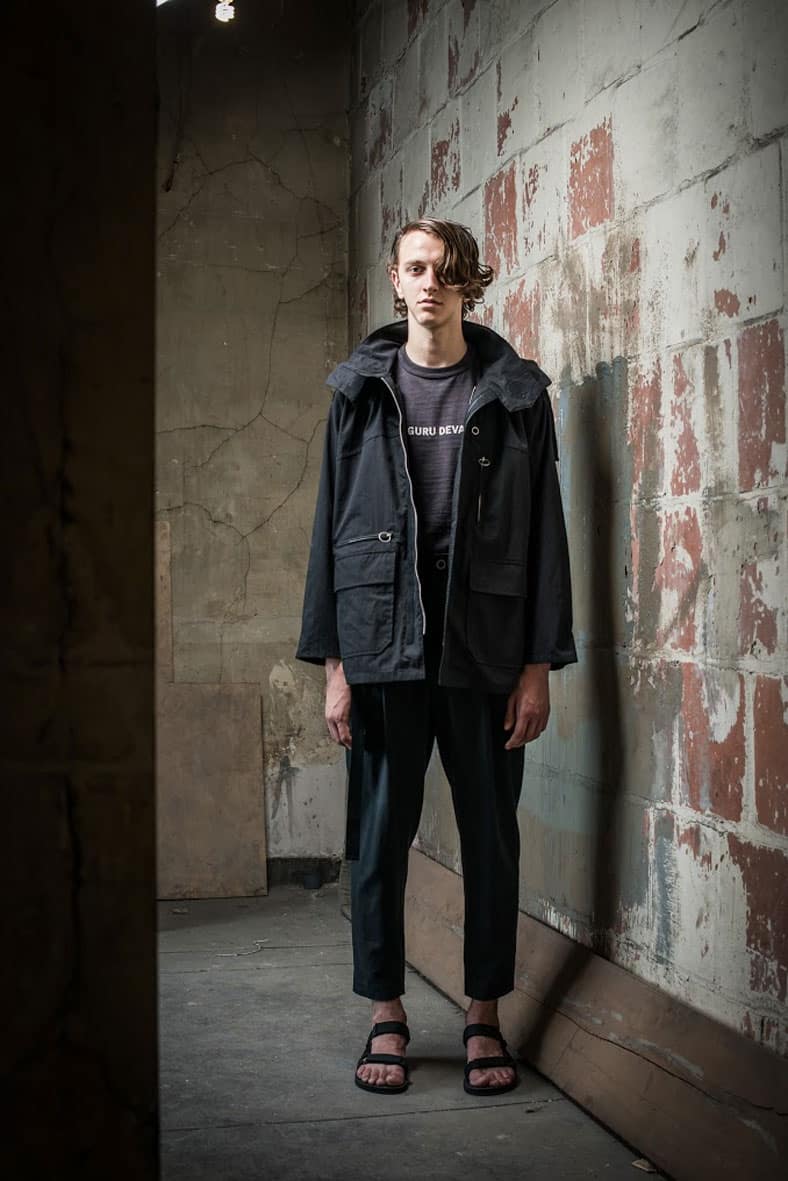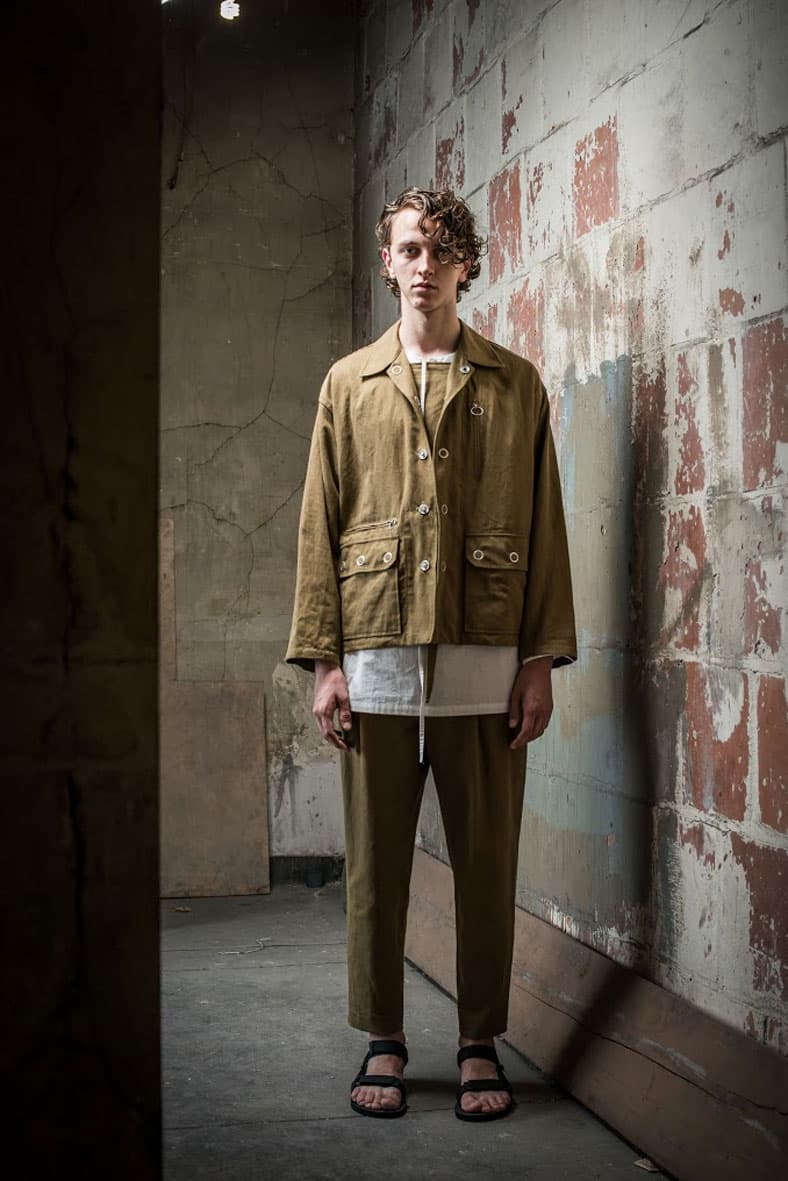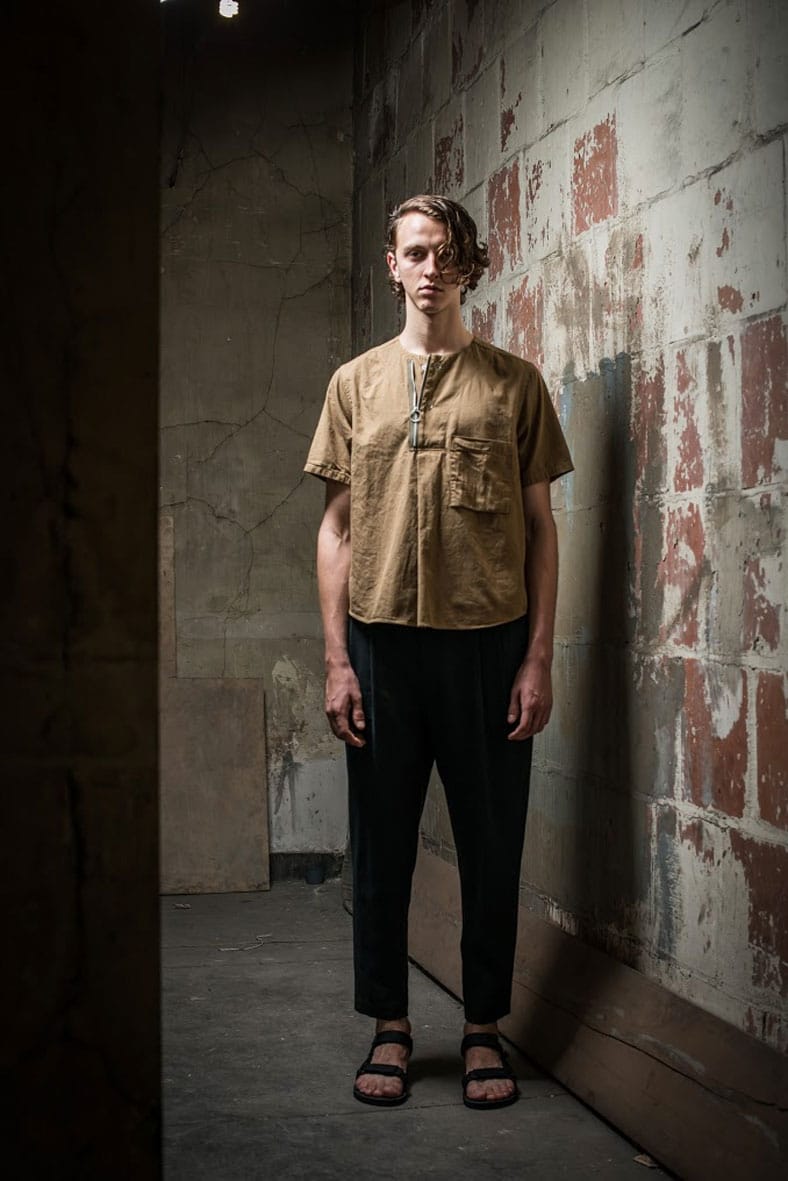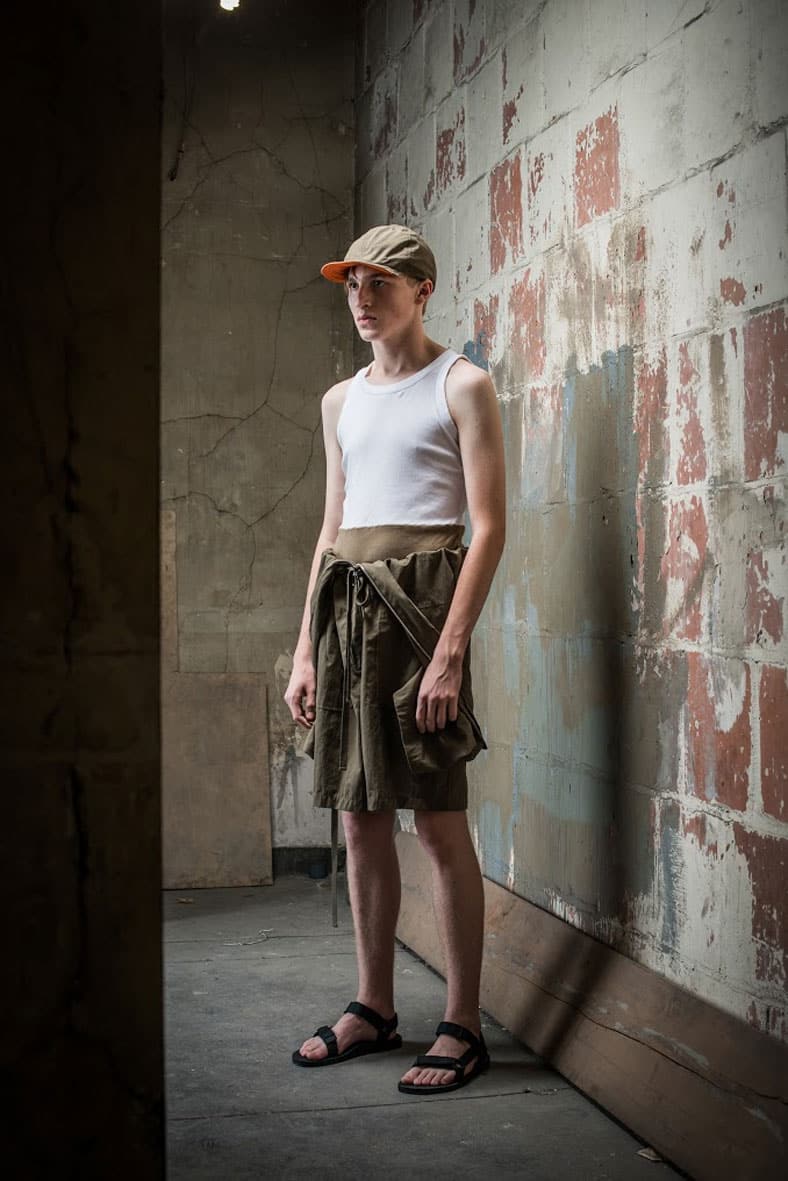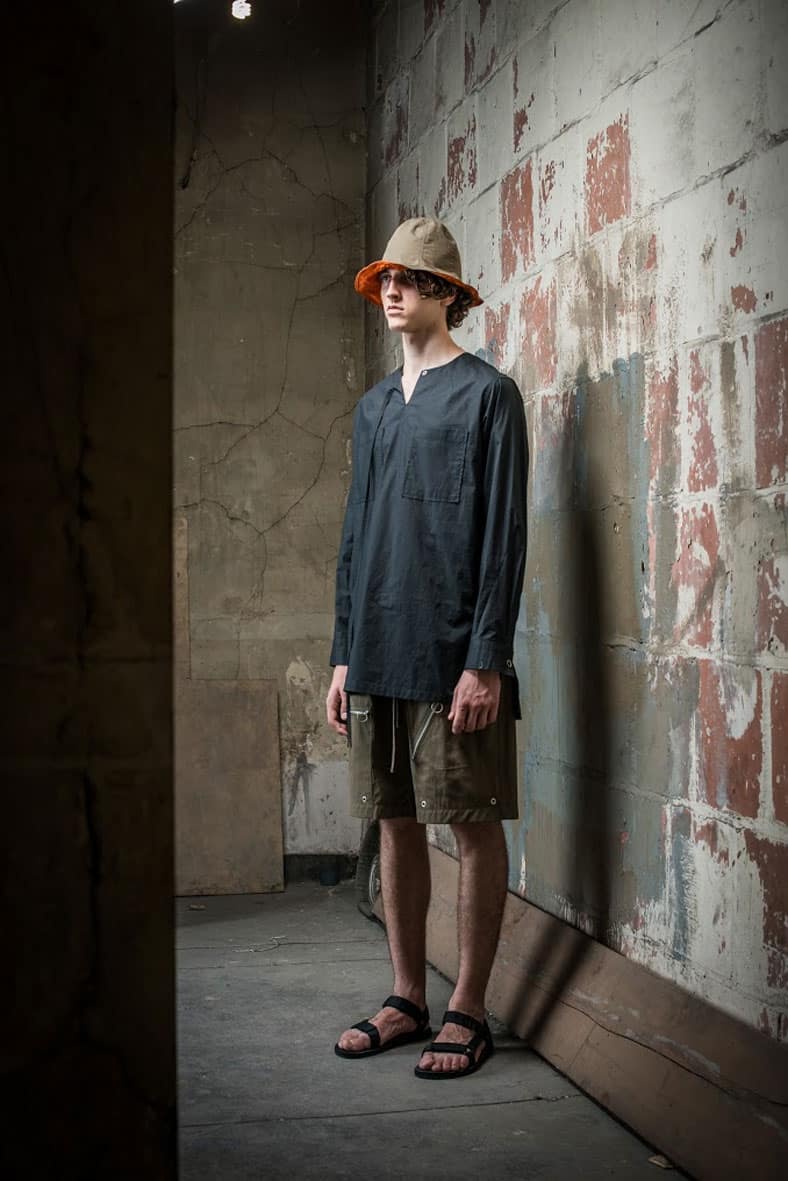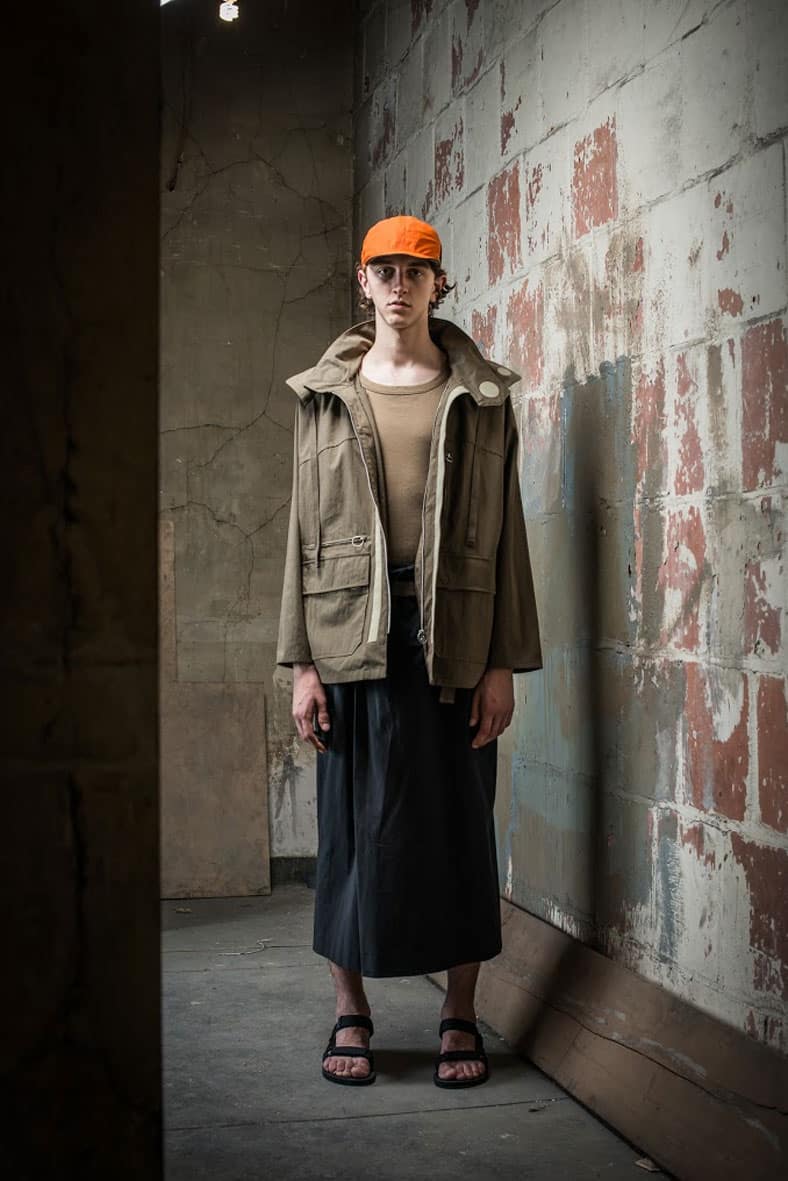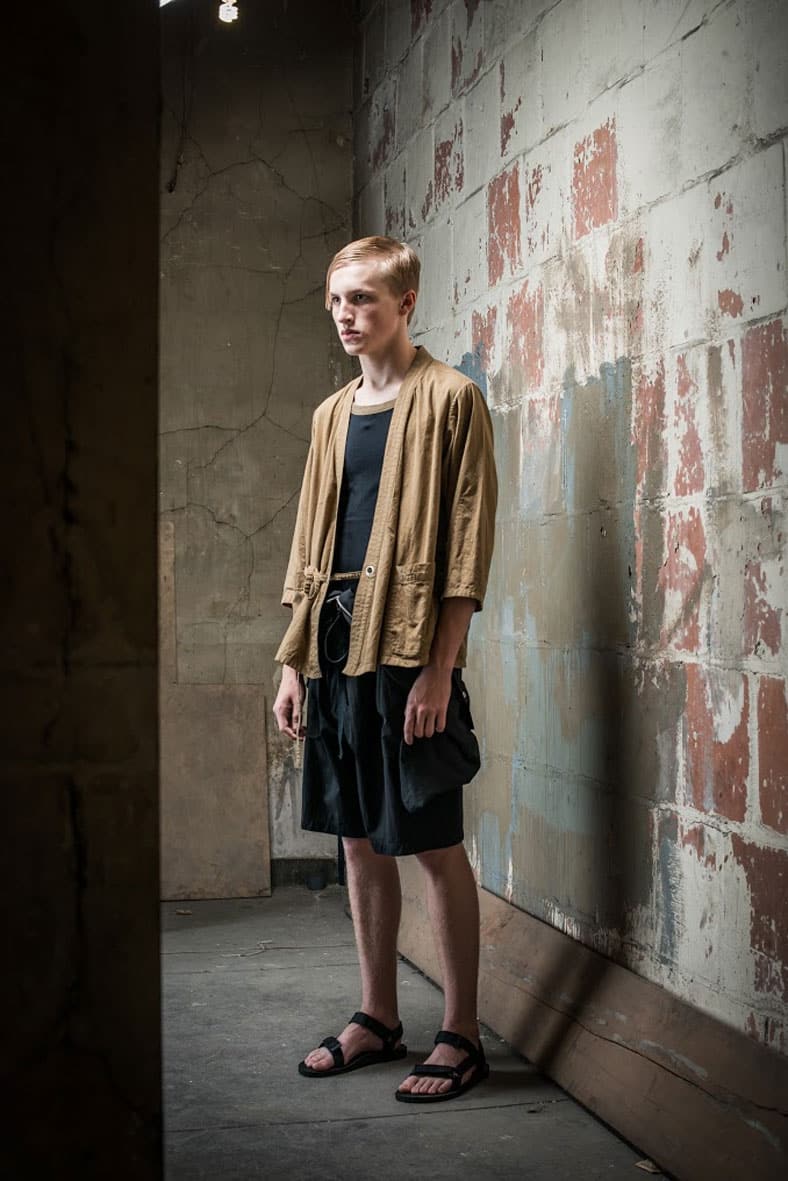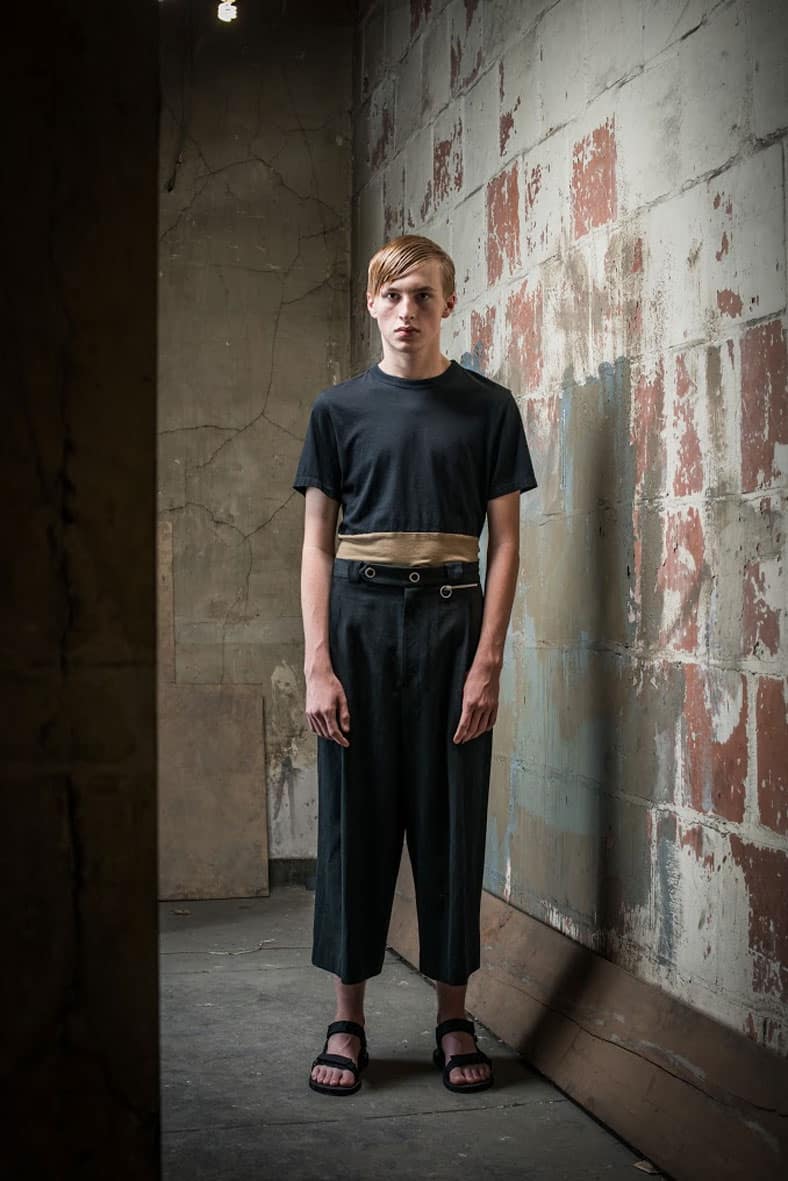 A transcending and fluid tone embodies the Fingers Crossed Spring Summer 2017 collection. Wormhole is a theoretical passage through space and time, that could create shortcuts for long journeys across two means.
For this collection, the designer, Ryu Hayama, was inspired by crossing through idea of wormhole. Circling with Beatle's psychedelic melody, 'Across The Universe,' it resulted unique silhouettes and hardware details that can be seen across the garment. Beams of orange stand-out against a muted palette of olive, indigo, and black. They tumble blindly as they make their way across the universe.
Traversing is the central passage in this menswear collection. A storm flap that fastens from right to left; An extended pleat that folds over one pant panel to another; Transcending usage of grommets with straps that loop from one direction to another. Fingers Crossed manages to create a timeless collection yet with details that slithered wildly beyond. And most definitely 'Across The Universe'.
Credits
Photography by Masataka Suemitsu
Styling by Jenn Chia-Pei Chang
Models: Niels Trispel at IMG, Sam Clay at Major
Casting by John Tan
Grooming by Walton Nunez