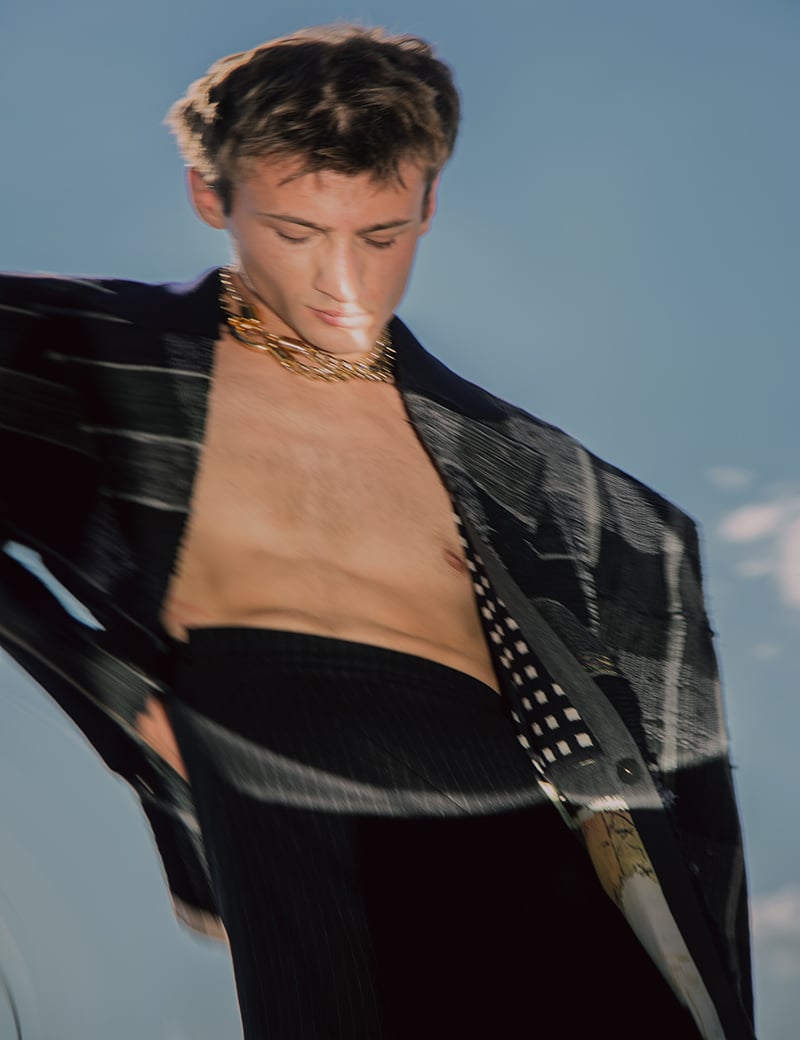 We have heard of big houses going seasonless and genderless but in many ways,
LITKOVSKAYA has already seen the future. While still adhering to the calendar, the brand itself sets its own storyline creating pieces that map out different ways we can navigate in the industry. Designer Lilia Litkovskaya first founded the brand in 2009, before the Post-Soviet wave aesthetic that we imagine today. From the beginning her pieces were minimal and constructive, conjuring up images of an early Haider Ackermann, but over time she went from womenswear to presenting on both sexes challenging the preconceived notion of "silhouette".  We caught up with the Kyiv-based fashion veteran along with this exclusive editorial shot by Lolita Sharun.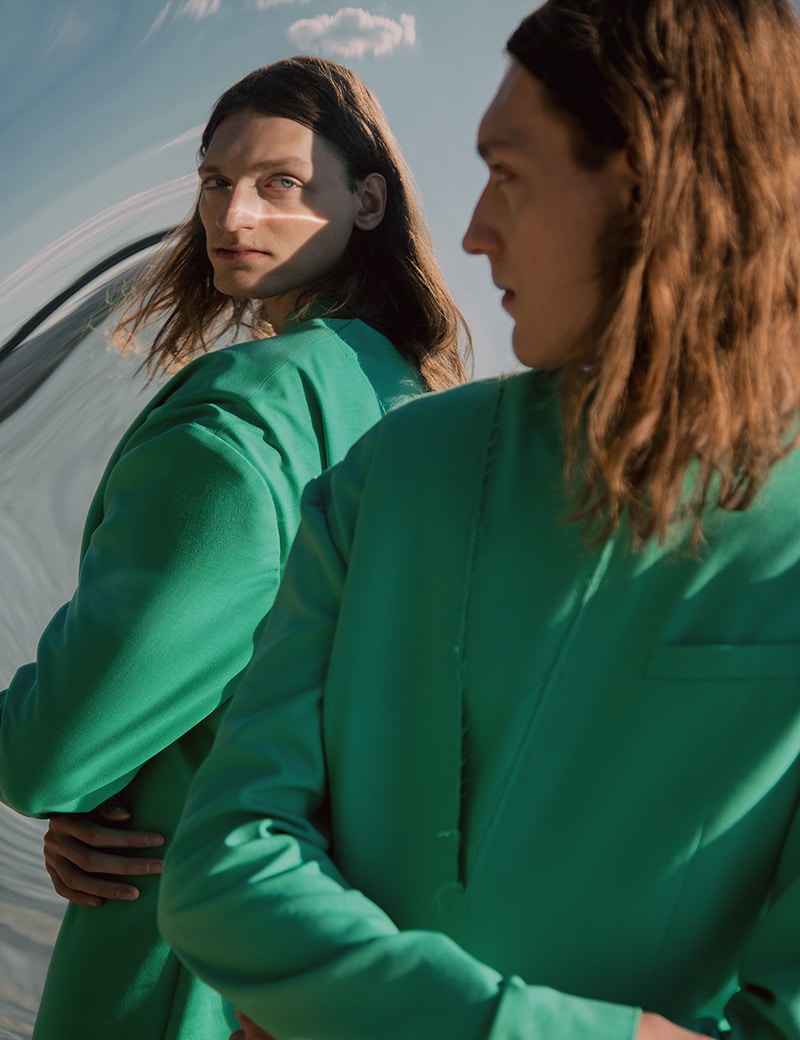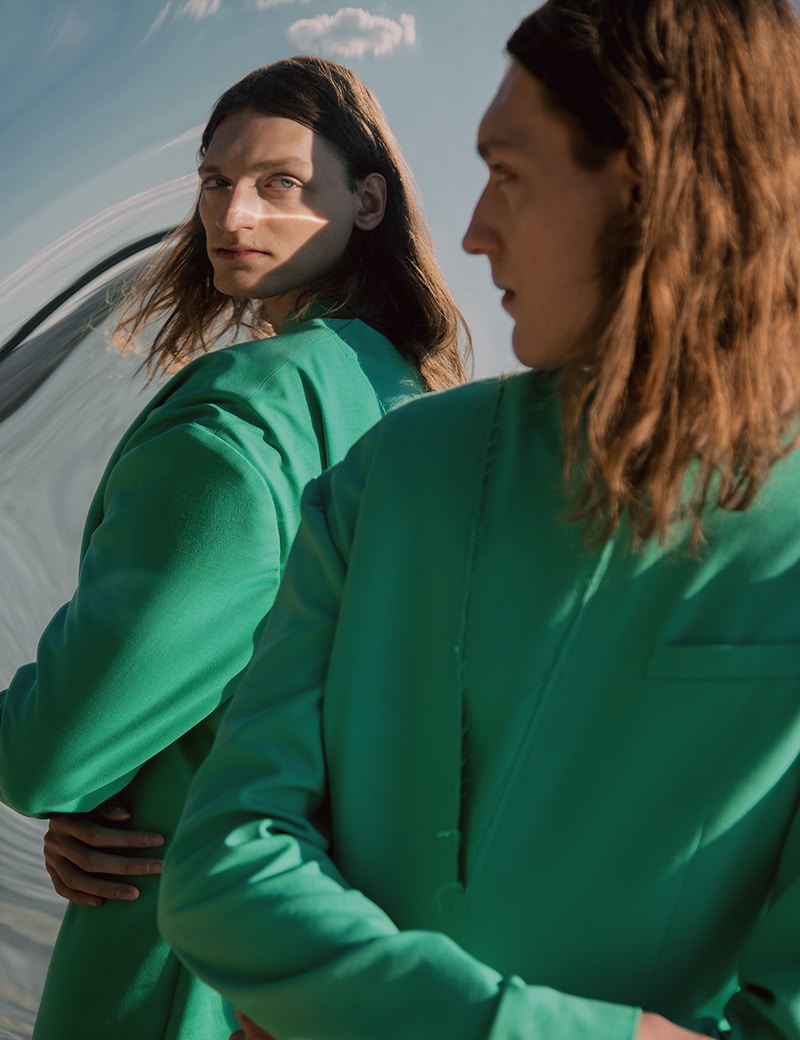 First of all, we caught your presentation for Fall/Winter 2020 during Paris Fashion Week a couple of weeks before we went into lockdown. What has happened since then and how did you spend the time? And how, in general, has the fashion community in Ukraine been affected by the current state?
We haven't stopped working but had to dial down the scale and intensity. We managed to present Pre-Spring 2021 collection though it has been a big challenge to our whole team. During the harshest lockdown we switched to remote work of course, as much as possible, but now we work within our usual schedule and prepare to present our SS21 collection in a way that is new for us. We have been studying too – some members of our team have taken up several courses, and we deepened our knowledge of artisanal craftsmanship and sustainability in order to further develop our Artisanal line. Shootings have been done remotely and in a socially distanced way – just as many brands do now, and it was an interesting creative experience for the whole team.
As for the fashion community in Ukraine – its heart, Ukrainian Fashion Week is happening and its organizational committee is doing an amazing job to help the brands, young and established, to live through these times. Our country has weathered many storms over the past decades, so we have learned how to be creative and survive even in the harshest of conditions.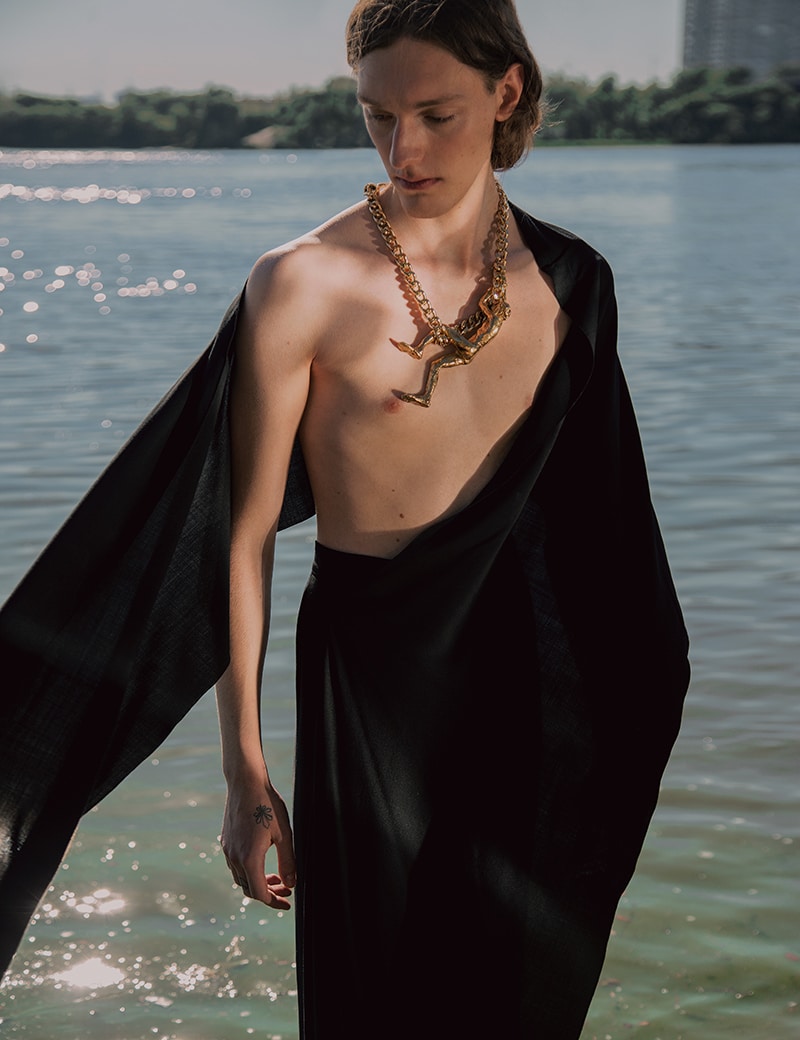 In recent years, Kyiv has been growing on the fashion map, how did your journey into fashion, and how do you think of the international market?
Four generations of my family have been making clothes one way or another, so it felt like the only way for me from the very beginning, even though my family didn't like the idea in the first place. Yet somehow I managed to continue this family tradition in my way. Our brand is represented in 14 countries now – we have both lost and gained representation in several countries during the lockdown. Kyiv is indeed attracting a lot of attention and it is well-deserved – we have a lot of talent here, our vision is on the edge of Western and Eastern cultures and this is what makes it truly unique and appealing all over the world.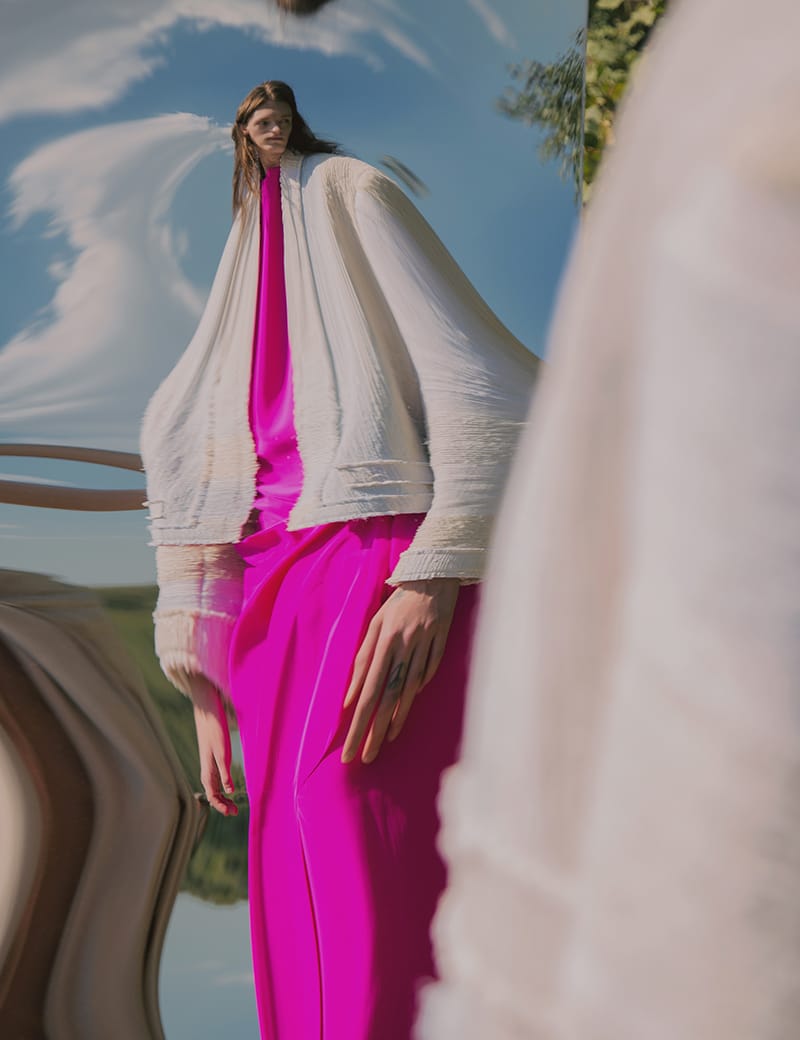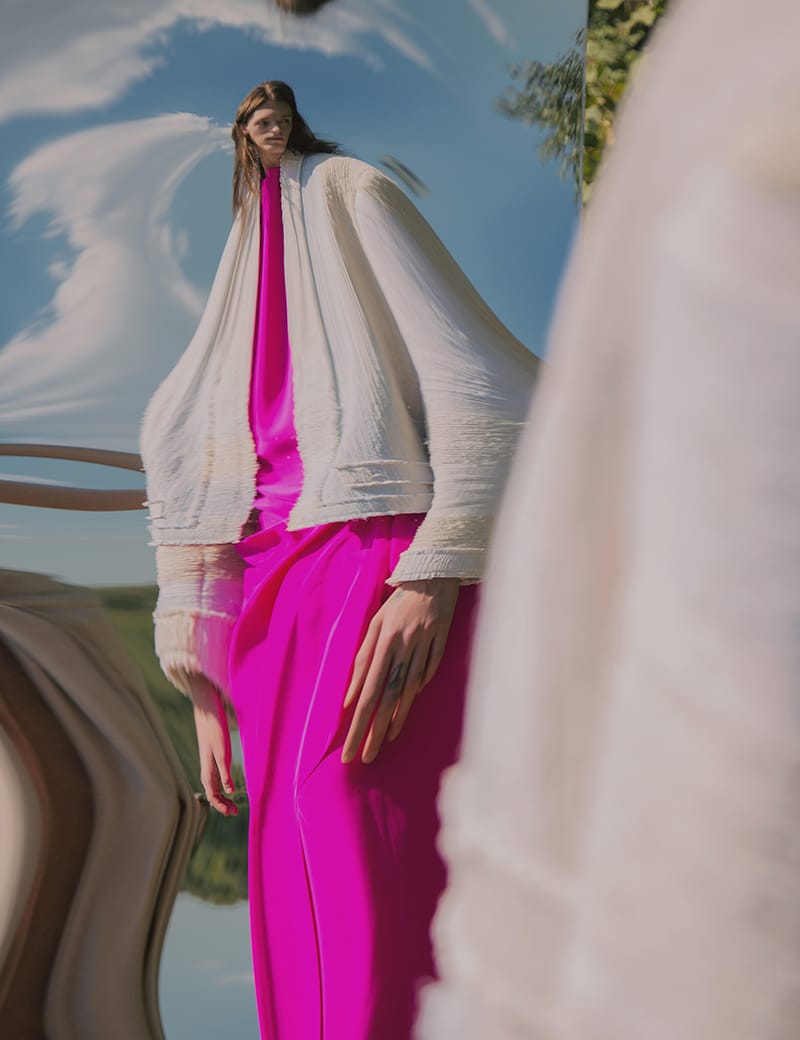 Many of your pieces are gender-neutral, a word that almost sounds outdated today as people tend to shop more for their style than sex. What approach do you have towards menswear? Would you say its more about attitude? 
Naturally, it is about attitude. I like menswear for its character, functionality, purpose, silhouettes. A woman wearing menswear acquires a certain attitude, allure. We play a lot with classic menswear tailoring and there is a lot of balancing between masculinity and femininity in our collections – without leaning into one of them, but rather creating a fluid, agile equilibrium. I like the way men's jackets and clothing in general can emphasize the woman's fragility and strength in a sophisticated manner. This is why we deconstruct it and work around the cut to create this gender-fluid ambiance in the result. One of our signature silhouettes is "coffre" – we work around it in trenchcoats and jackets. The word itself is French for "trunk" and even though the lines are rather strict and masculine in a way, we see them as a cover, a safe for the femininity hidden inside.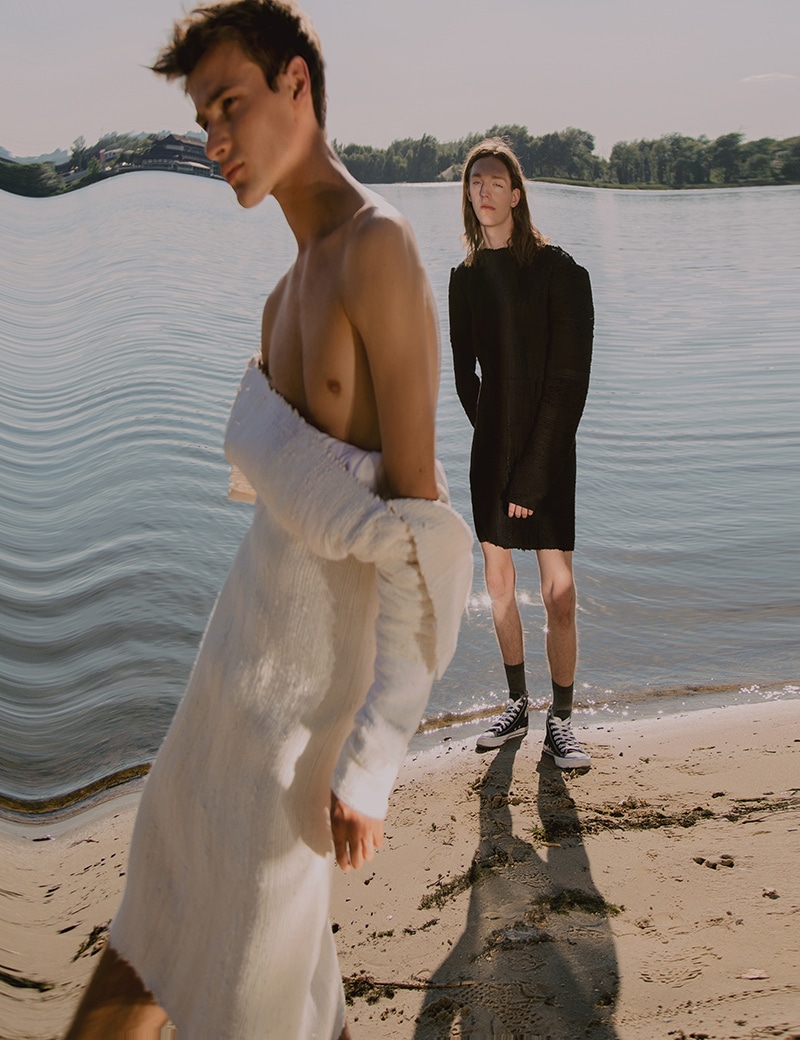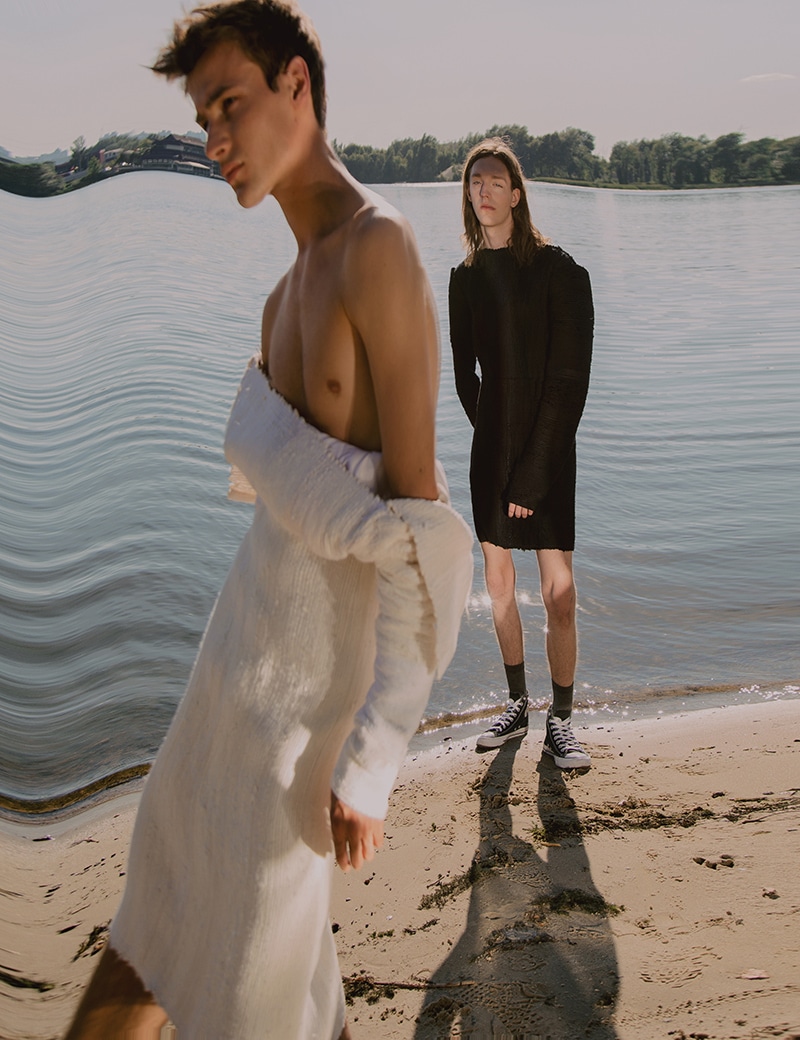 There is always a sporty touch to your designs, almost hidden unless exposed on the street style set.  How do you feel your work has evolved over the past few years?
I genuinely enjoy all sporty attributes as to me they symbolize willpower, the pursuit of achievement – which is why I introduce them into my designs, to channel this strong energy into the garments. I definitely understand that I've gone through a certain cleanse in terms of my work for the past years and I have stopped chasing specific brand development patterns. It doesn't mean I don't experiment – quite the opposite, I play around things that are important to me and my vision is more focused now.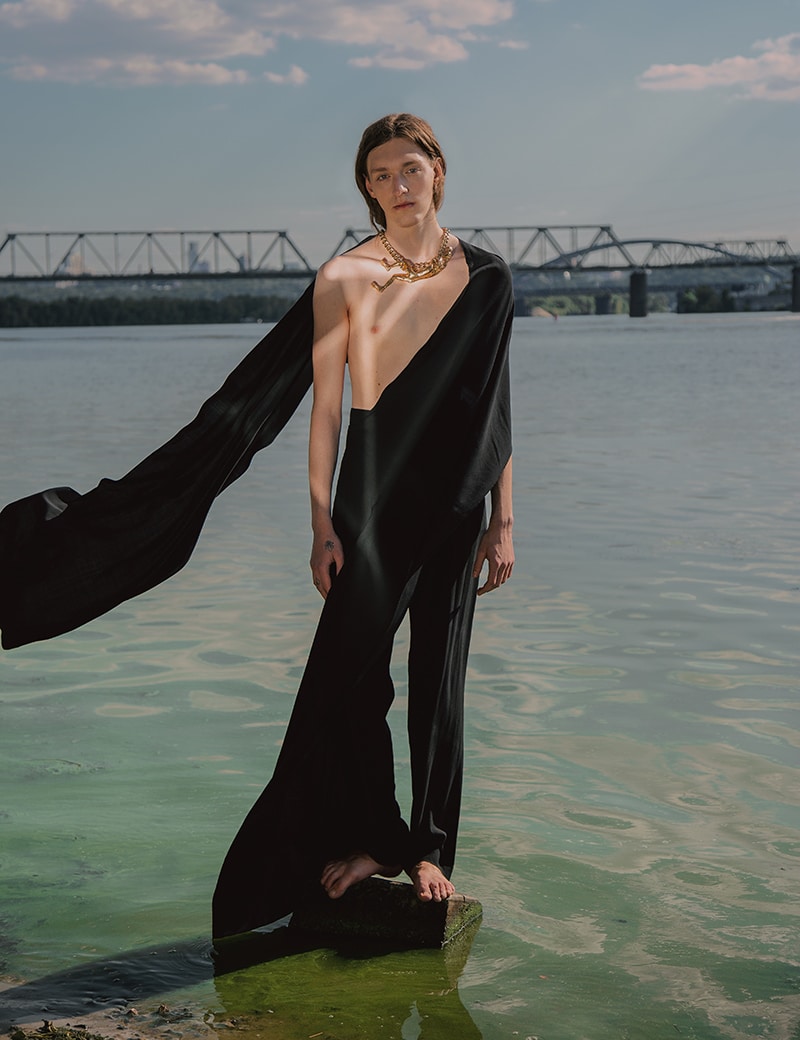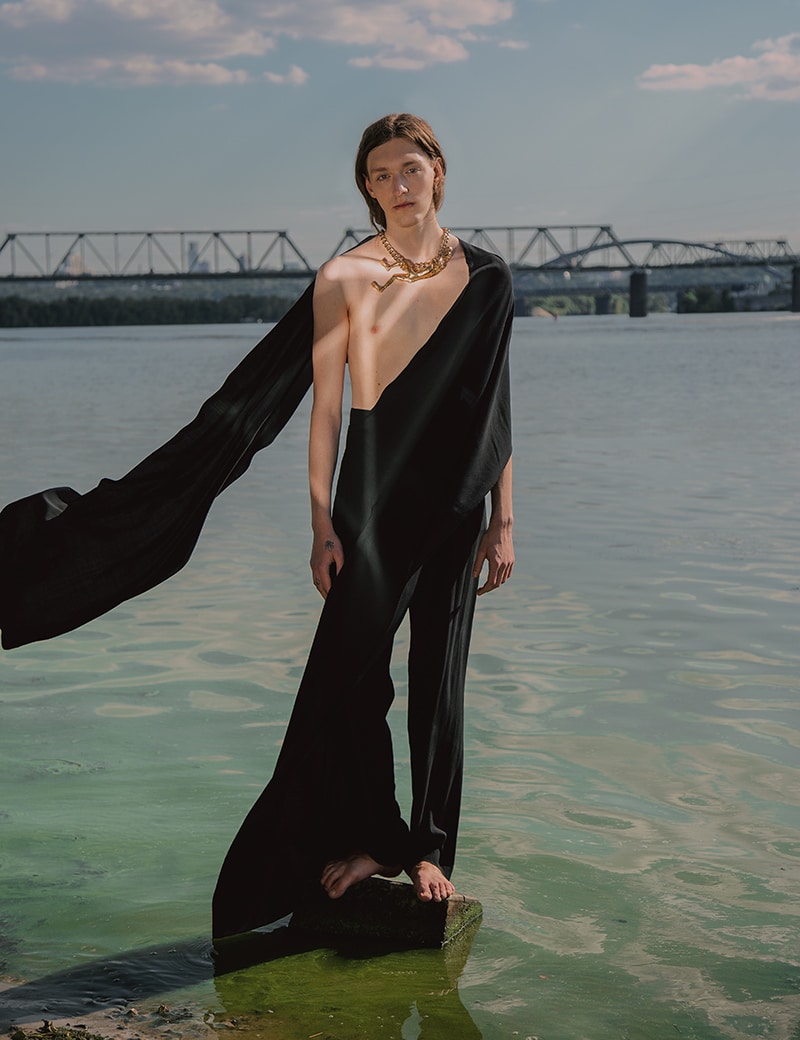 You have developed quite a specific aesthetic which is both minimalist and urban. Outside of fashion, what inspires you?
I am inspired by philosophy, metaphysics of nature and humans, and their interactions. Art too, of course, specially created by women who translate their feminine soul into art objects. Women give birth and possess an immense creative force, and when this force is also channeled into art – it can reveal very profound truths and ideas to the person interacting with this art.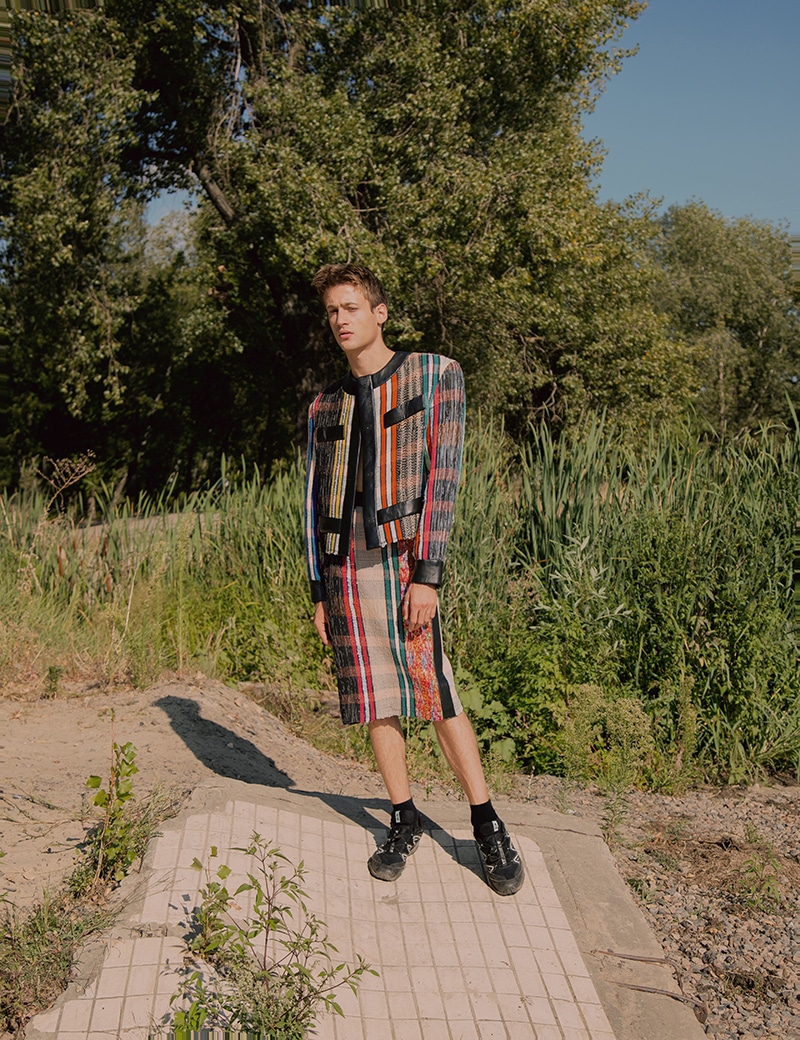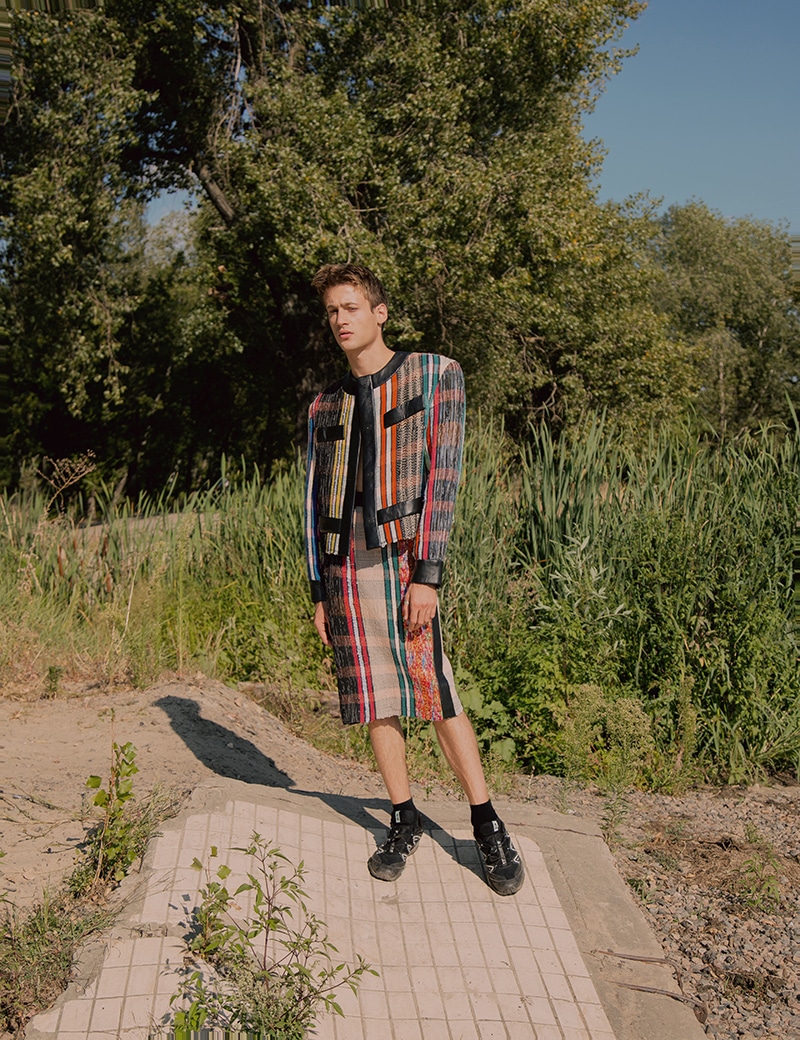 Do you think you need to take risks to be successful in fashion?
To me it is mostly about financial and personal responsibility to our team – it is a risky business, especially now. On another note, I always look for talented people to add to our team so that we could grow and develop together. 
What's the biggest risk you have taken so far? 
About 5 years ago I had to say goodbye to a big part of our team back then, most people in top management positions. Emotionally it has been challenging, but also I had to quickly find new people, introduce them to the brand's way of thinking and working. It felt like a rebirth to me as I had to look both at my company and my creative process in a new, very different way.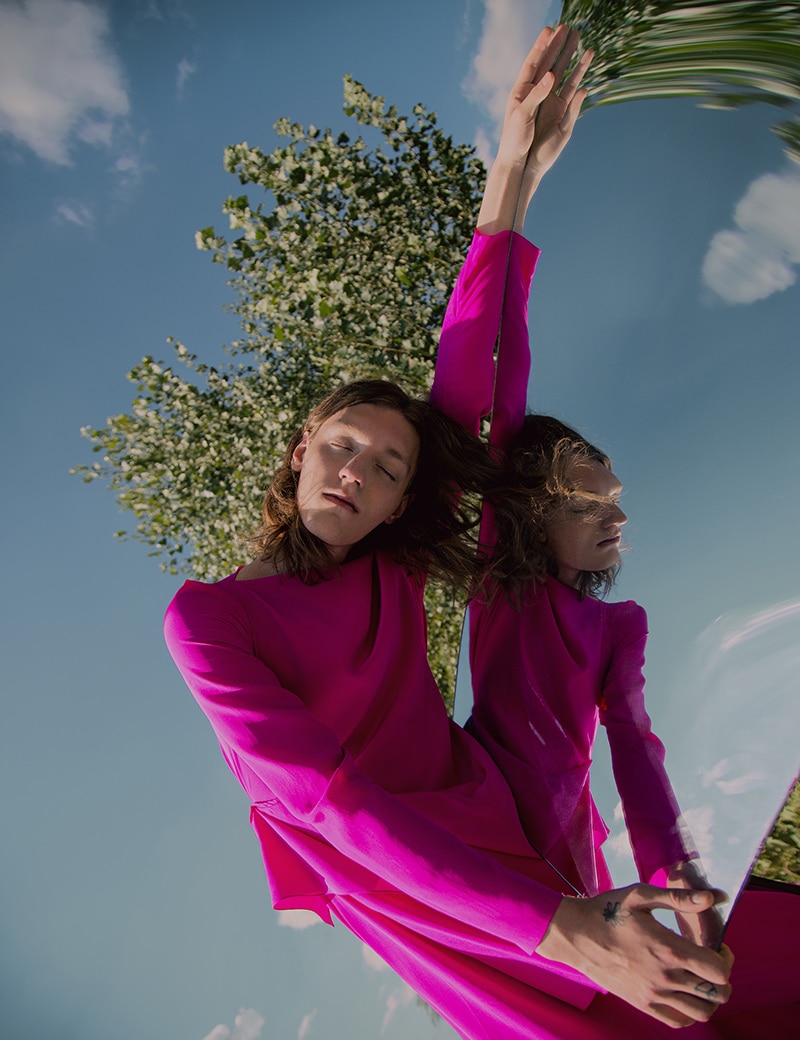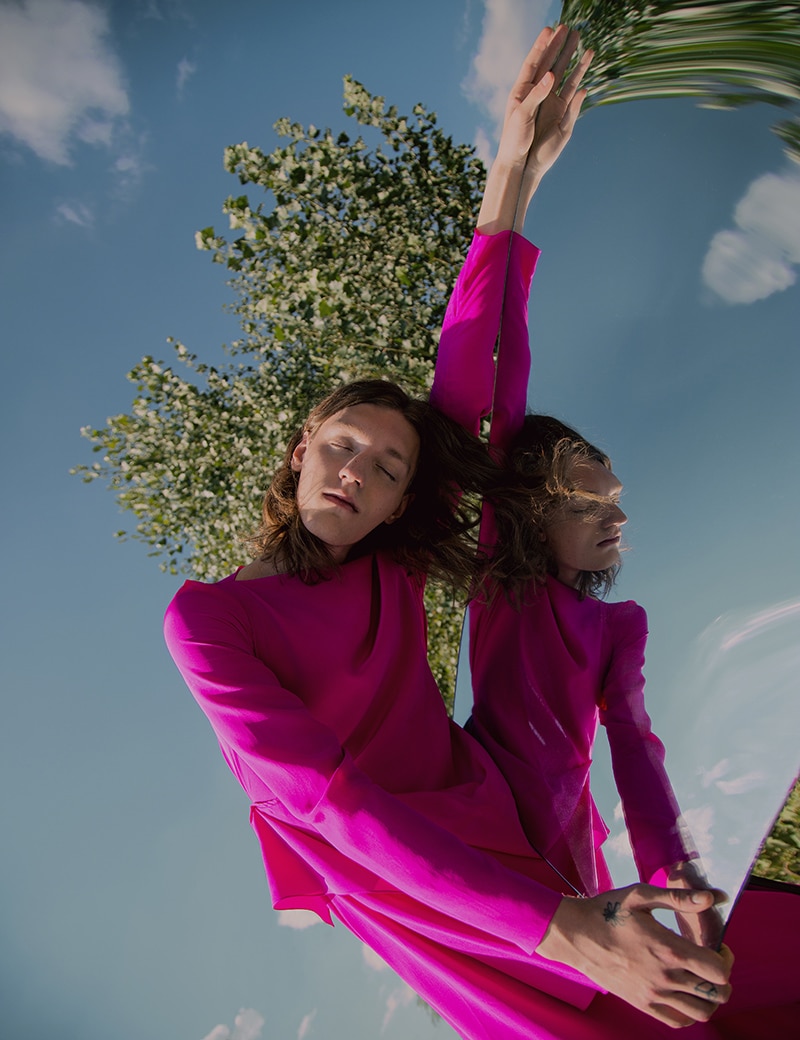 Does your Ukrainian background feed into your work in any way?
I am humbled and grateful to be born in a country with such a rich culture and history that is always a source of inspiration for me. When it comes to my work – I wasn't accentuating my Ukrainian background when it was "trendy" in a way several years ago, but I always do it justice subtly. Our Artisanal line is in a way a love letter to Ukrainian craftsmanship traditions. For example, "Carpet" items In the Artisanal line are made from vintage clothing and home textile, which are dissolved to threads, rolled into yarn balls and after that one of the craftswomen starts to create the ligature of the color. We cooperate with artisans from small villages of the Western part of Ukraine for this and they always create one of a kind patterns thus making every garment truly unique.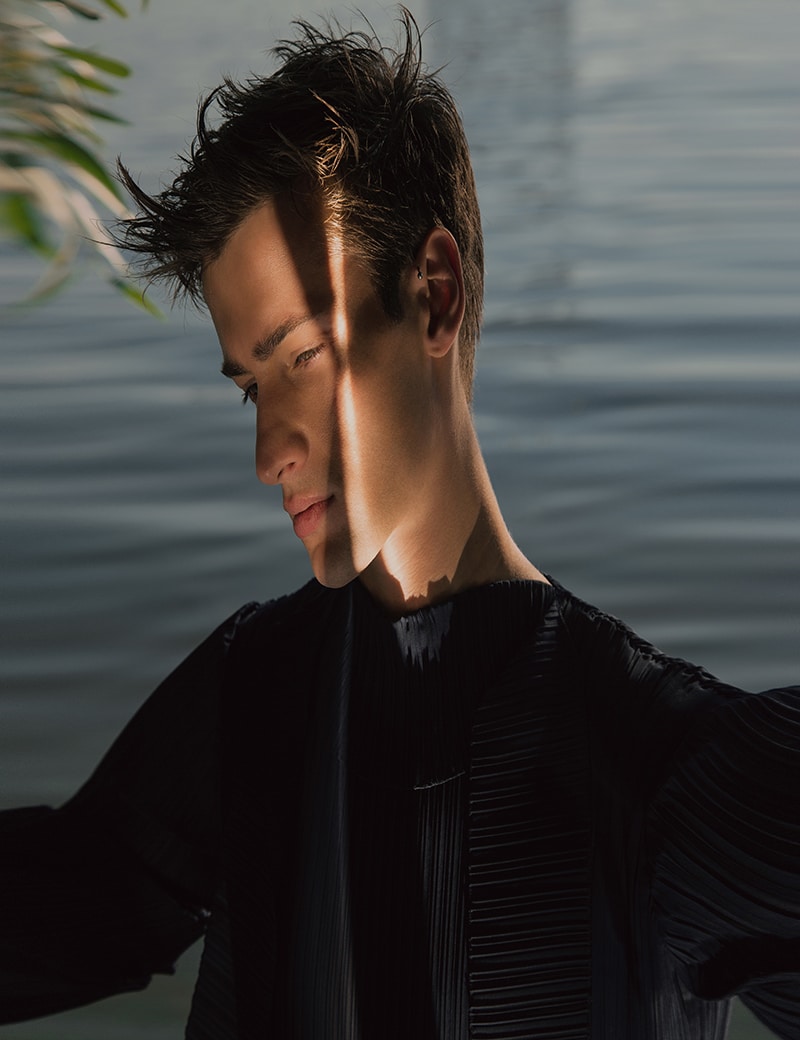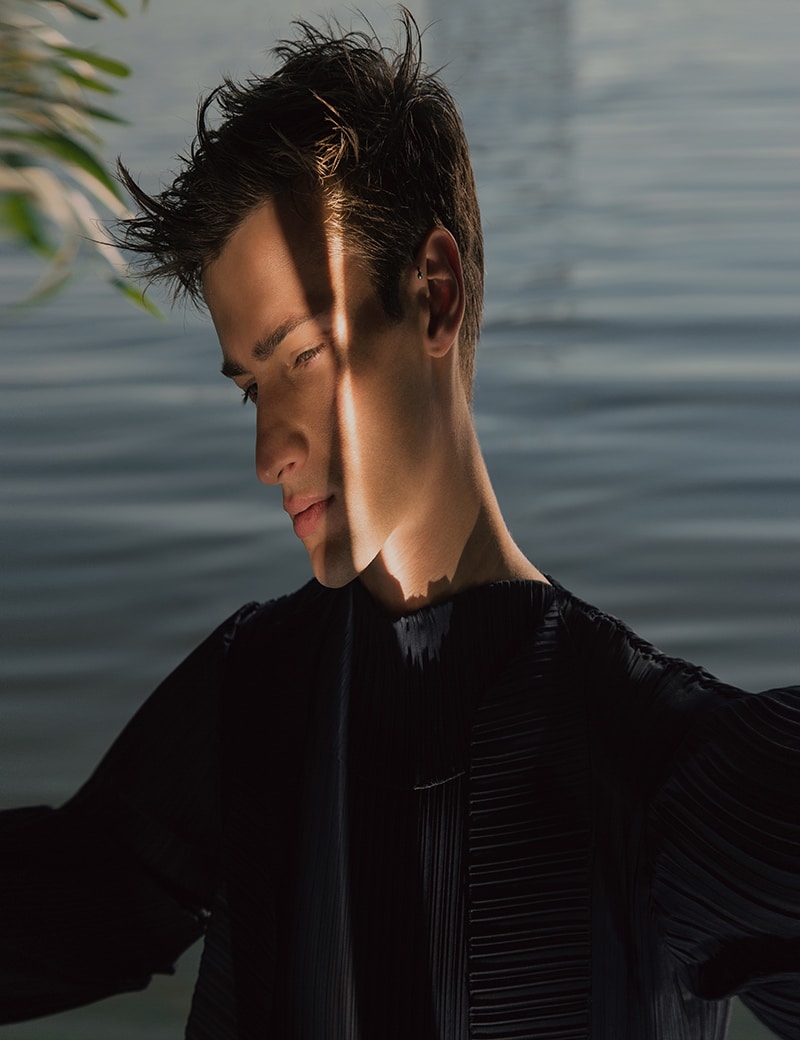 Do you feel any social responsibility or a duty to comment on our times?
Having worked for so many years, I definitely feel my social responsibility and I want to speak not only about the brand, but also inspire the future generation of designers and creatives. This fall we are launching a school for young designers – to share our experience and help them grow, as we feel like we have something to give back. Several international experts who previously helped to establish the brand Litkovskaya itself are now becoming mentors for young talents. Speaking of my personal values – I support the idea of universal love, tolerance, and acceptance of how each being is unique. Love thy neighbor the way you love yourself. The world would be a better place if we all lived with this idea in our hearts.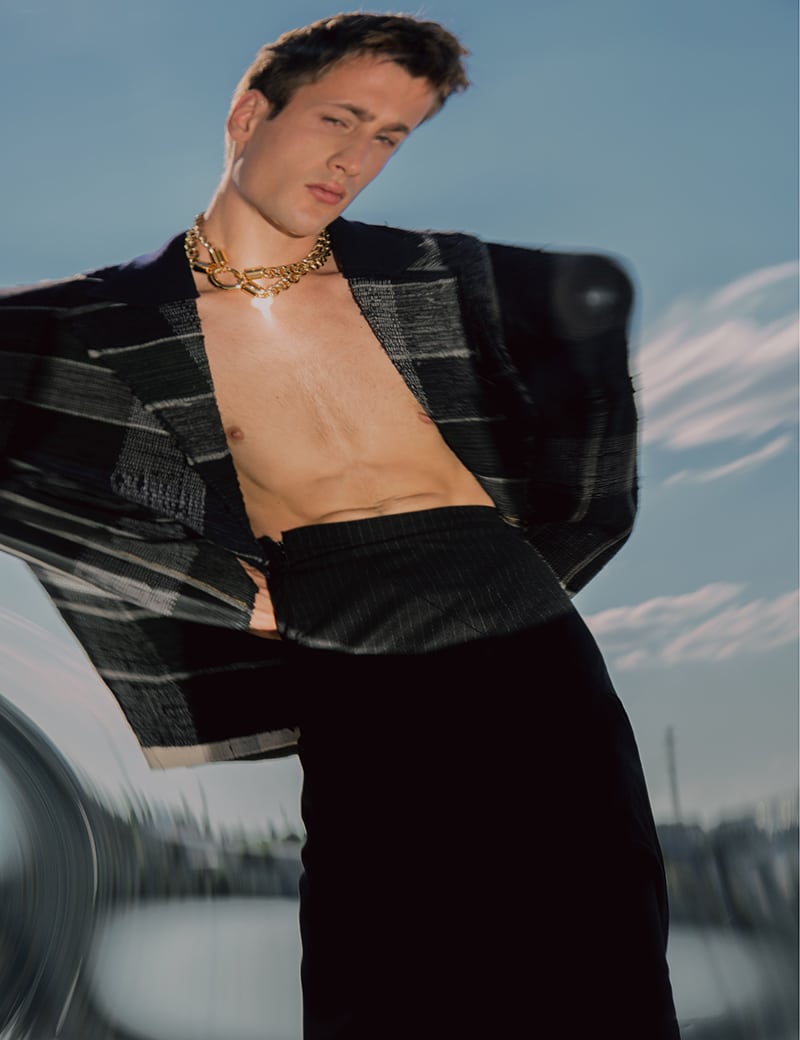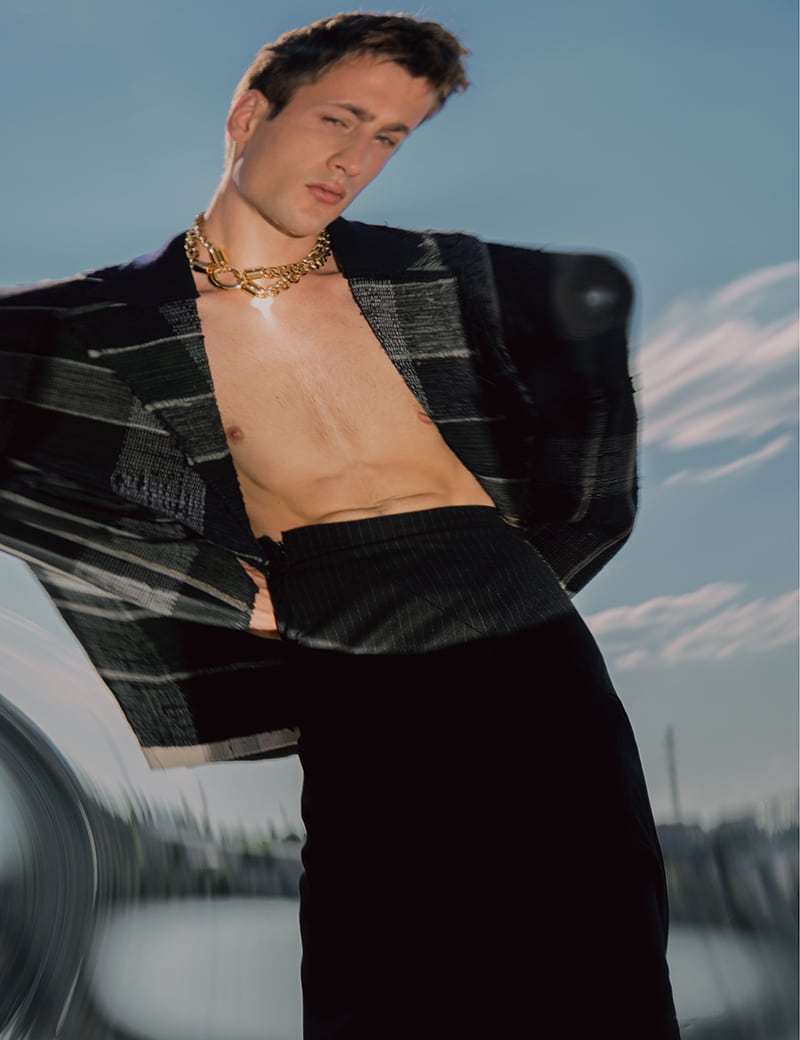 During the lockdown, many people turned to the comfort of cooking. Where did you find comfort in your day to day lockdown life?
I am not much of a cook, yet at least, so during lockdown I resorted to IG lives as a source of comfort, to be honest, and it was a big step for me. The only cooking there though has been my tea-making and candle-lighting, I played some vinyl records and talked live to my friends and colleagues about work and about life, as well as answered many questions about the brand.
And finally, what are you looking forward to?
Nature deserves to be treated consciously and so do people – and I am anticipating that one day all the living creatures would co-exist in harmony and mutual respect, genuinely taking care of our planet and one another. Litkovskaya clothes are created to make people feel happy and radiate joy – and joyous people transform the world into a better place. Such a world is a place where I want my beautiful little daughter to live in – enjoying her poetry and great thoughts soon.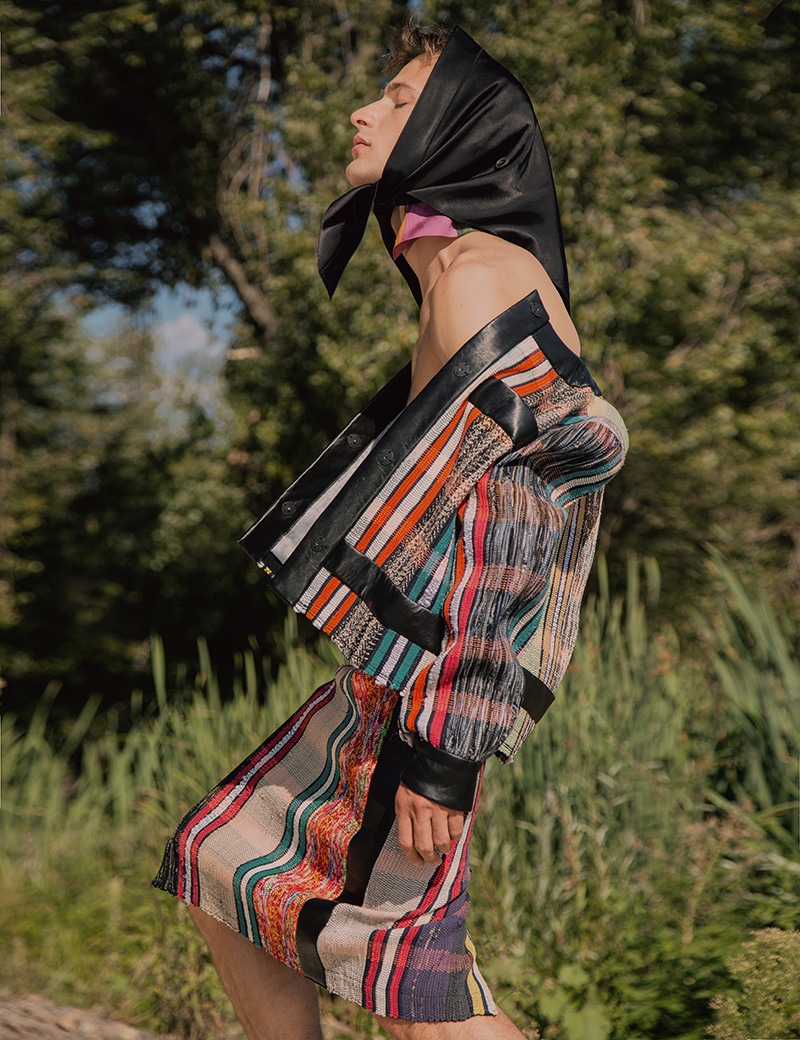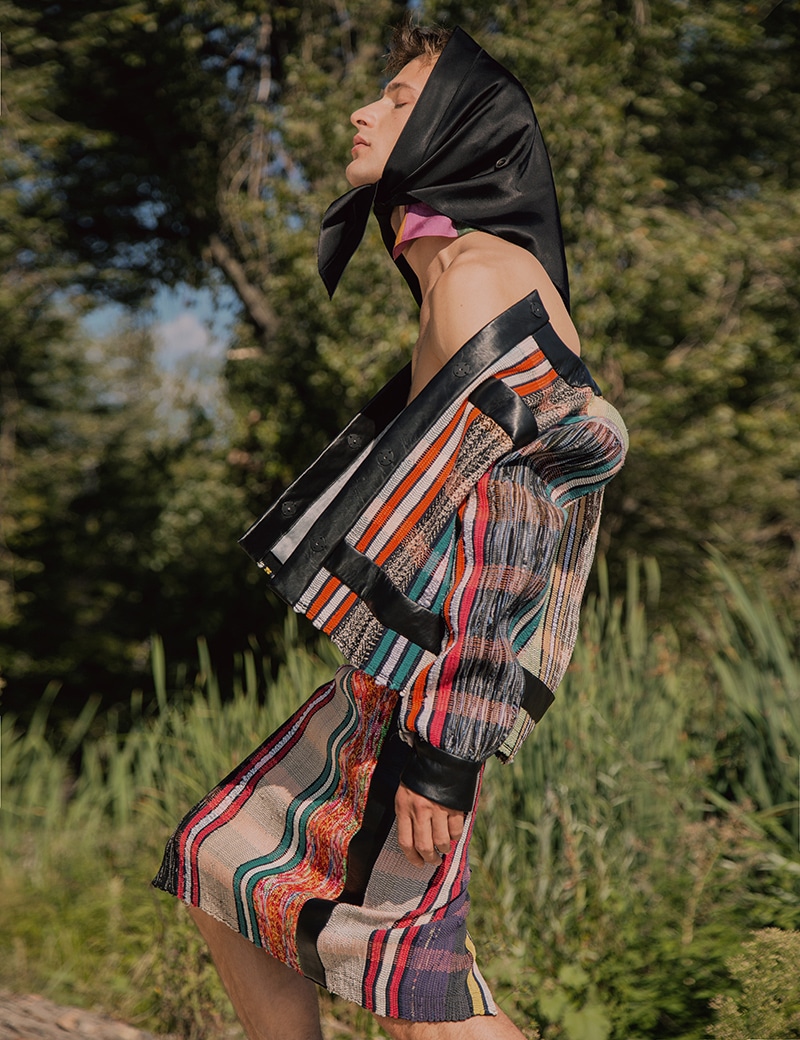 Photographer: Lolita Sharun @lolitasharun_ph
Art direction: Dina Lynnyk @dinkalynnyk
Models: Bogdan @bgdn_r Vania @vania_raudi @boysboys_mgmt
Beauty: Natalie Chekati @nataliechekati
Lighting: Denis Belikov @realdenbelikov