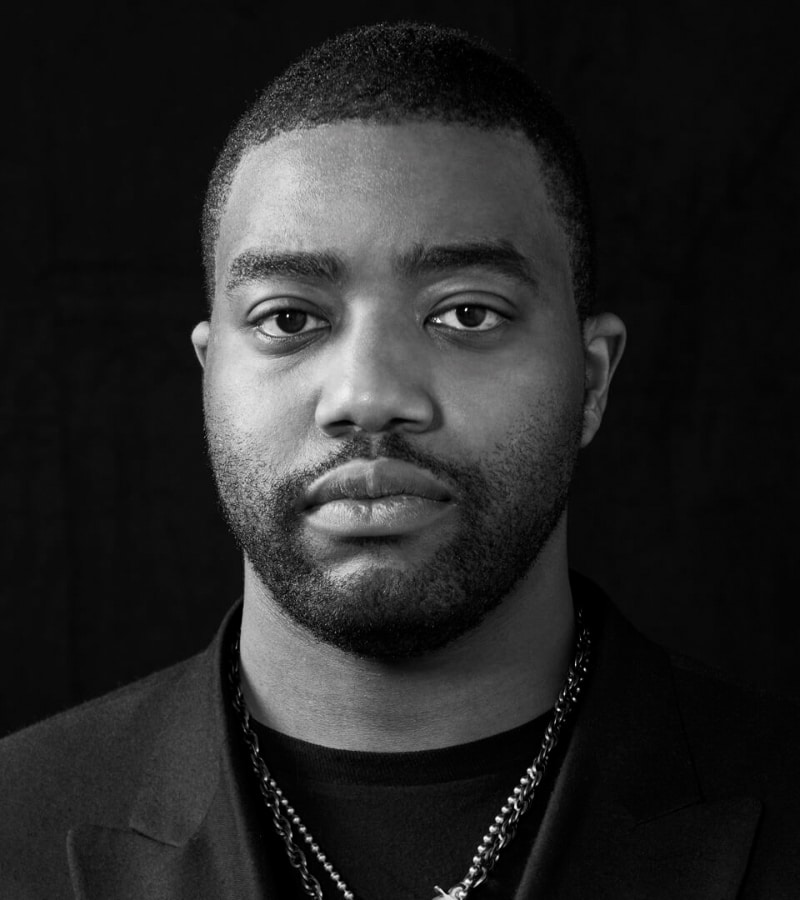 Since launching in 2013, designer Emeric Tchatchoua has created a distinct aesthetic influenced by pop culture and streetwear with 3.Paradis. In 2019, the label gained international attention having been shortlisted for the prestigious LVMH Prize while this year we saw the label win the Canadian Arts & Fashion Award (CAFA) for Menswear Designer of the Year. Whether if it's the cultural or craftmanship influence that spans from Cameroon, Japan, Montreal to Paris, or if it's the poetic design with a comfortable cut; there's something that resonates with everyone.
With work that is layered with references along with the latest collection exploring the idea of transition, time, and how the paternal bond has the tendency to vary over the course of a child's development; we caught up with Emeric during Paris Fashion Week, to explore the FW21 collection and have a peek at Spring.
Let's start at the beginning. I'm so curious because you were born in Paris, but based in Montreal.
My dad had a job out there so we all moved in 2001, but since 2005, I've been back and forth. We started making pieces just as a project with friends, making clothes for ourselves, and quickly the interest grew on social media which led to us making out first small capsule collection. It got picked up by a store in the UK, everything sold out in three weeks and then they called us to reorder. That's when the brand started.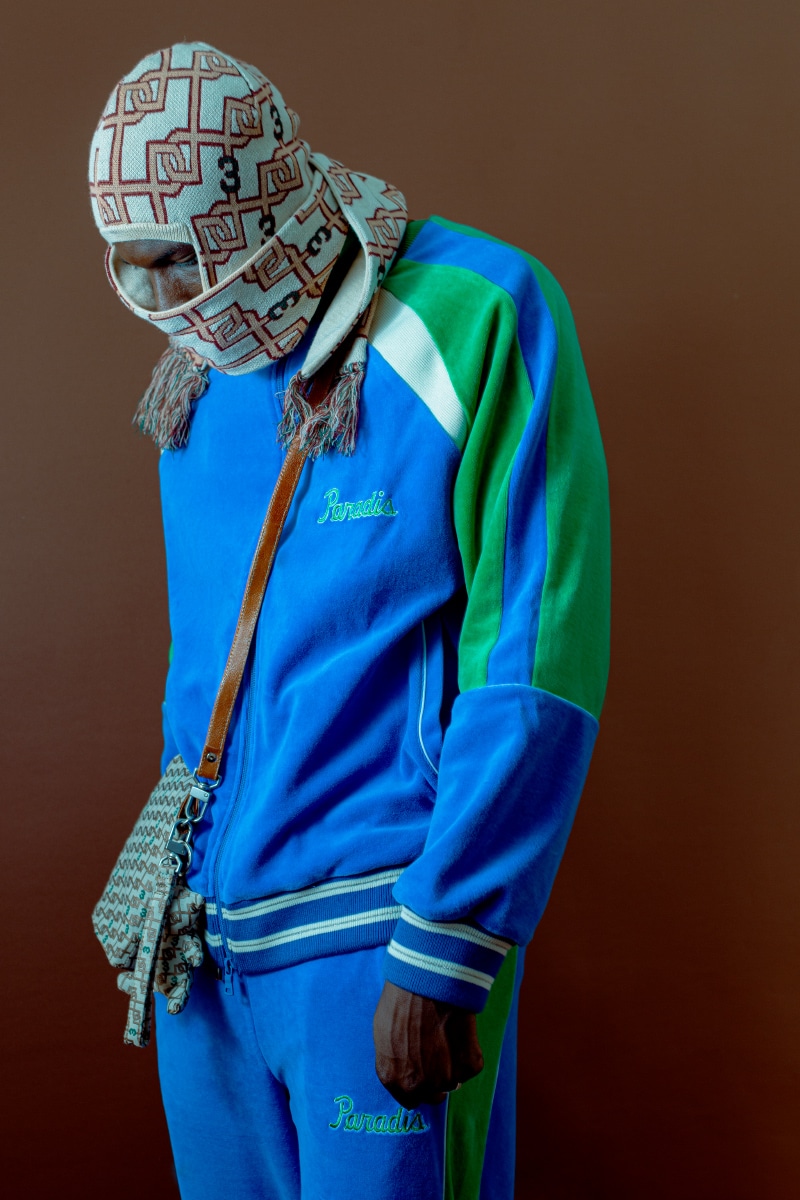 Did you start all of this because you felt there was something missing in the market?
Exactly. I felt that the stuff I really liked was vintage Japanese which was so hard to get in my size. I'm a XX and they stop at Large.
I can definitely see a Japanese influence in your prints, what attracted you initially?
First, it was the language that resonated with me. Also, Japanese designers were more approachable, they reached a lot of people in a versatile way. Then I discovered that it was more complex in the craftsmanship. In Japan, they want to make the best product.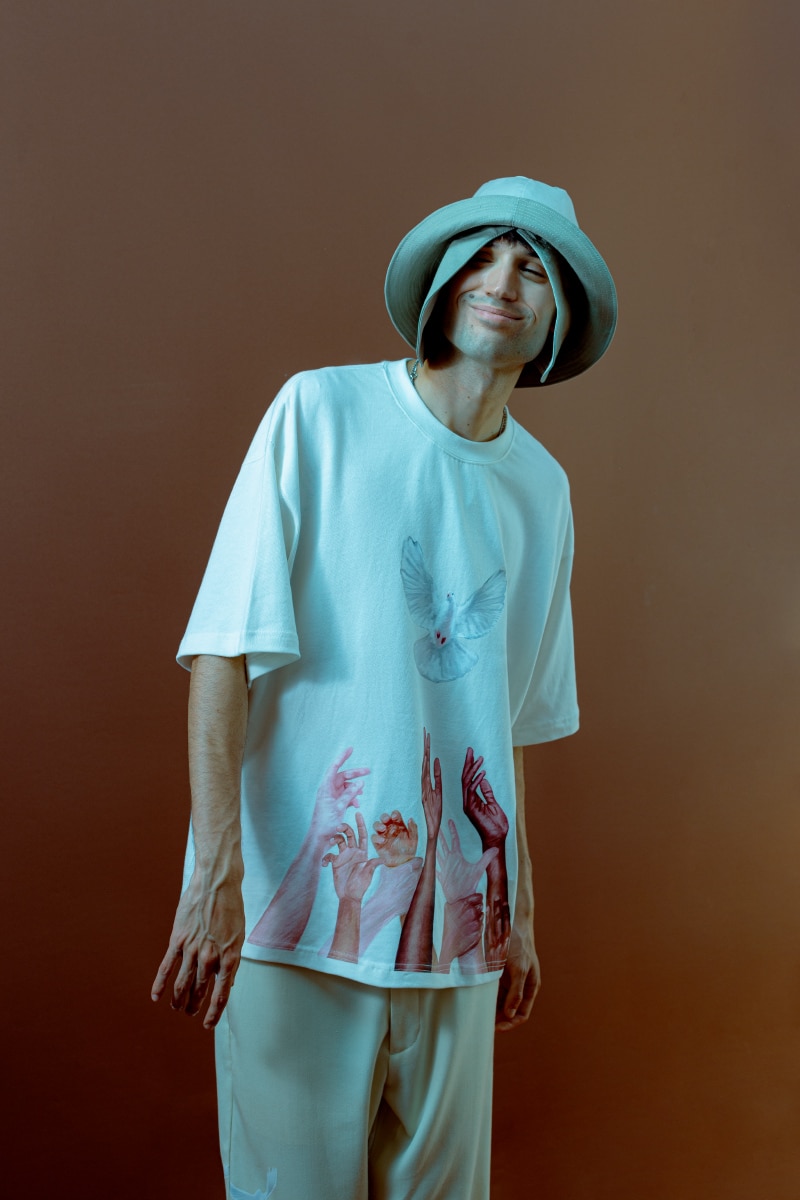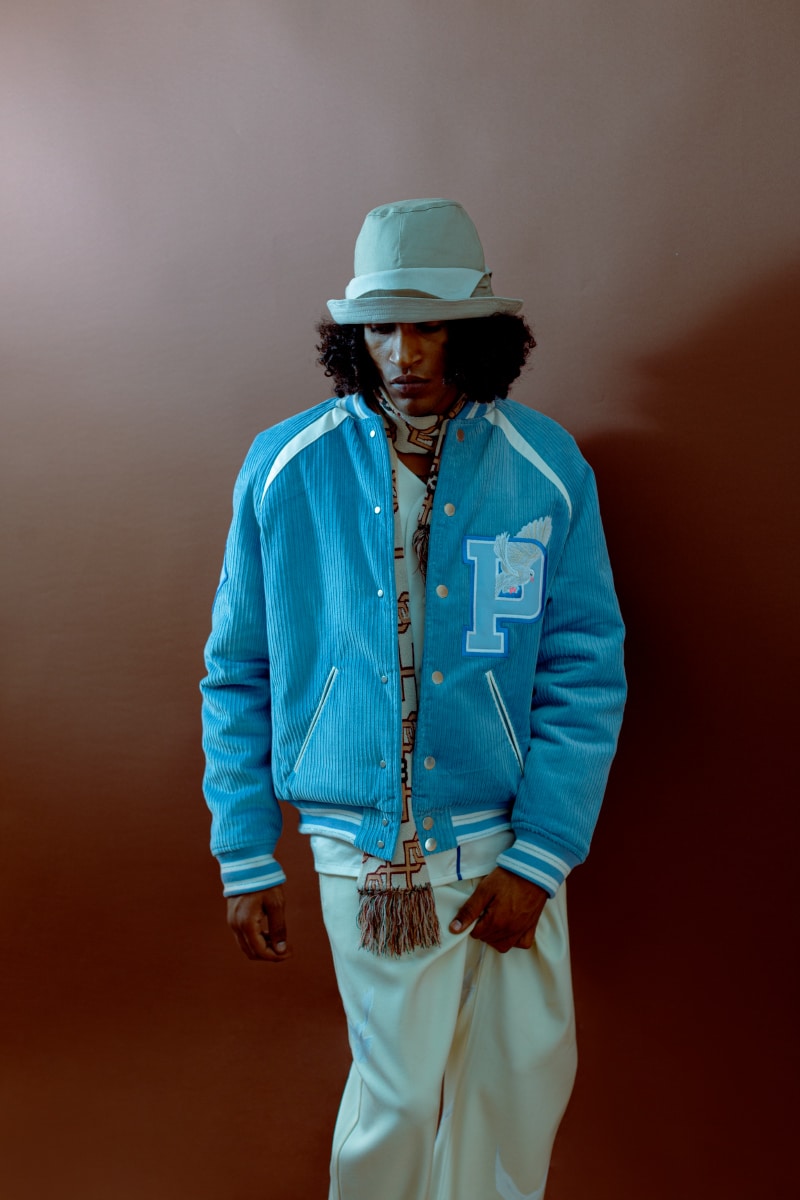 Japanese also design with function; practicality, and lifestyle in mind. Your SS21 and FW21 discuss the transformation brought by fatherhood. I'm curious to know how that has changed you, from lifestyle to aesthetics.
It changes everything. I go more into depth with ideas, because I need to understand everything that I do and learn it for myself. If my children ask me a question, I need to have the answer. It's looking for those answers that give more depth to my work. Also, you become a kid again, because you see life through their eyes while exploring together. Learning and having fun make me feel youthful. With FW22 we explore destroying old ideas and relearning.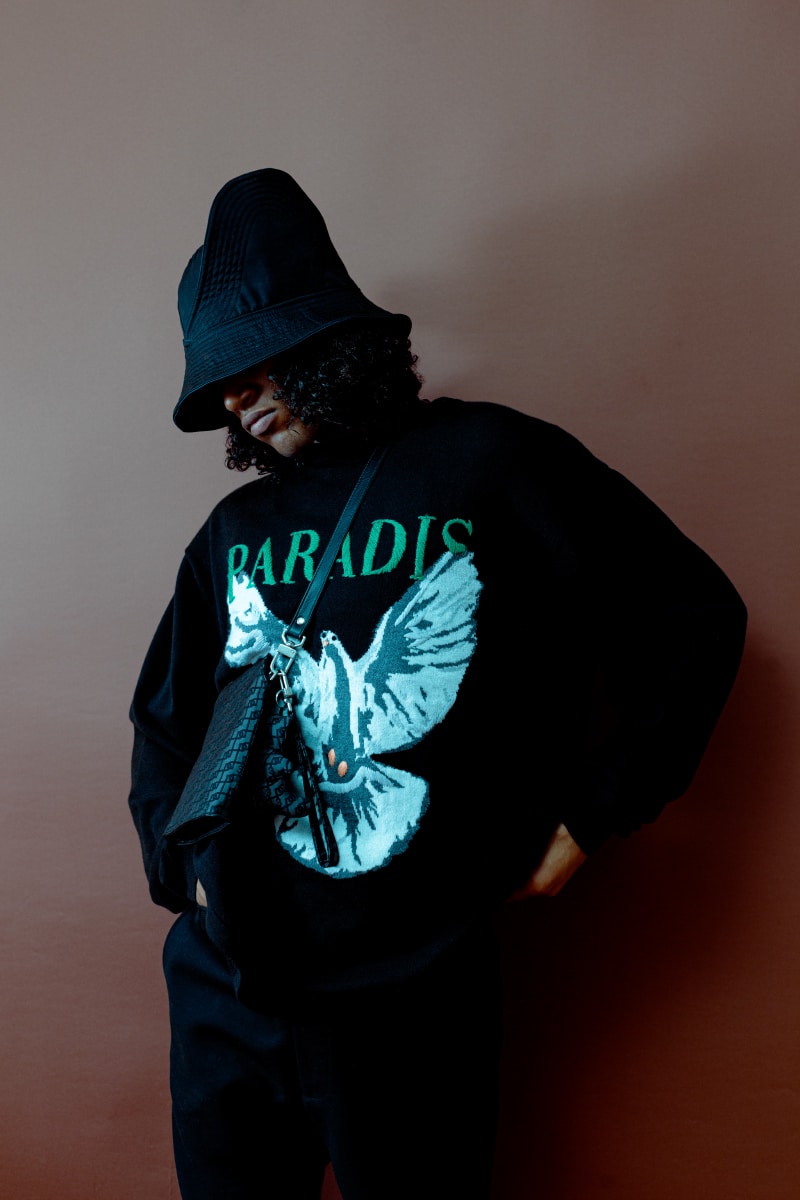 If I went to your atelier while you worked on the collection, what would I hear?
We play a lot of classical music, but also I love the sound of thunder, wind, and rain, you would hear that playing in the office as well. At some point, I was also playing old reggae, but with this collection, it was French rap and classical.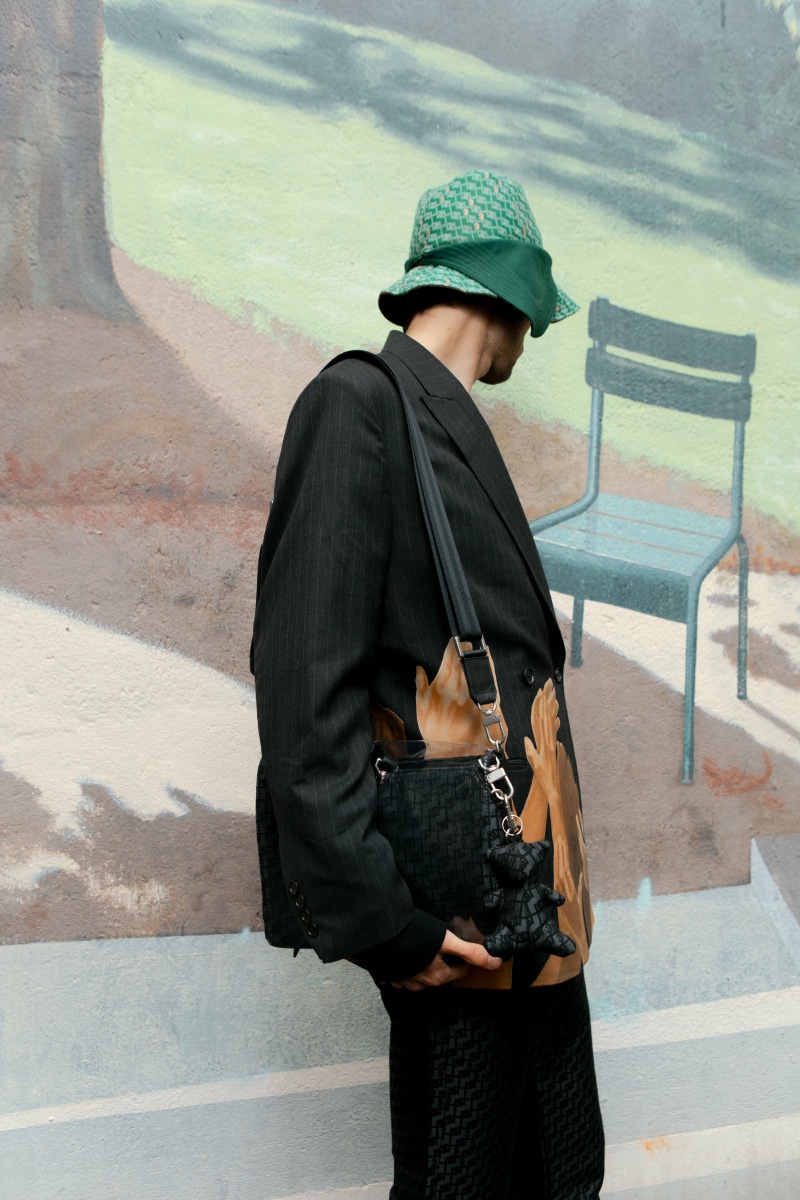 Tell us about your FW21/22 collection.
The idea was about time, and when the child grows their own wings and is gone. That is why we have the bird and the hands. Everything is designed and made in Canada, except the knitwear which we make in South Korea. Some pieces in the future will be made in Portugal. We are starting to use recycled polyester along with organic cotton, sustainability is very important for us, and planning to make a fully sustainable transition by 2022.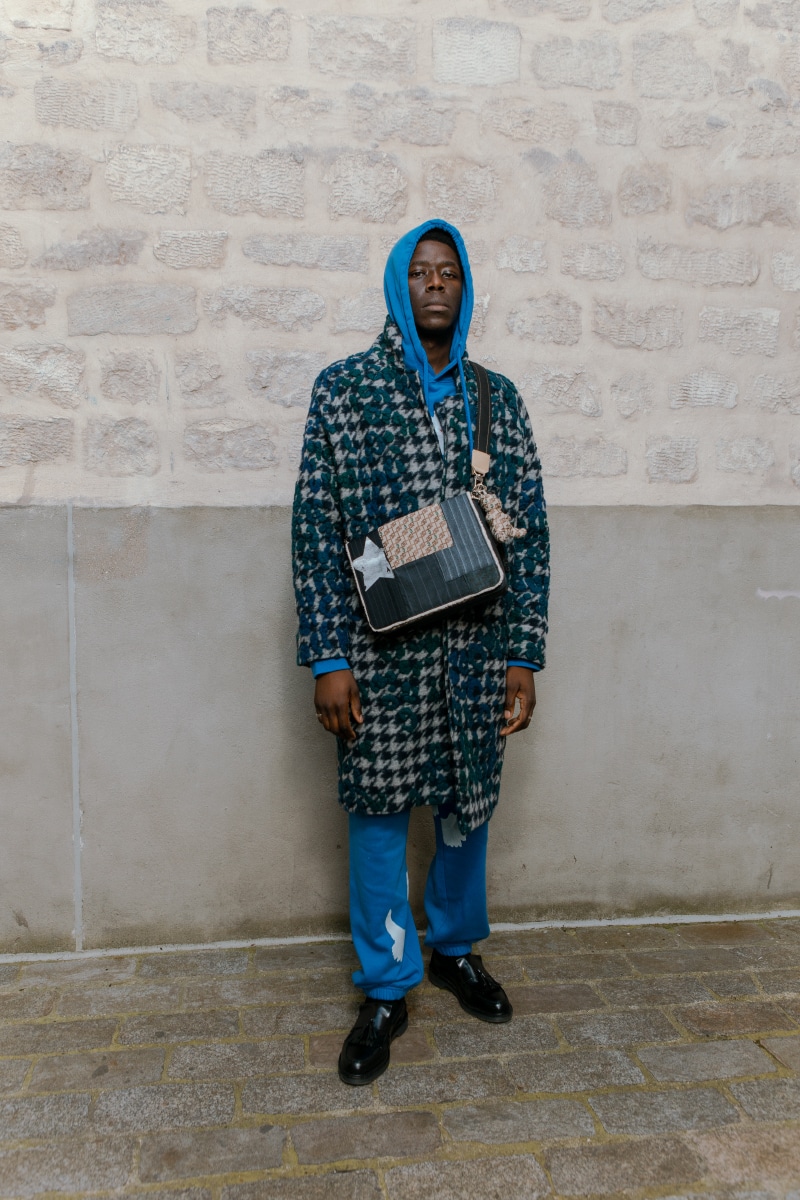 Did having kids make you think differently about the future?
For example, when they talk about the rising temperatures in 30 years being irreversible, it will hit me, because the kids now will be in the middle of their adulthood.
I wasn't looking so carefully at the world before, but now I am thinking about where we are going as a society. I'm thinking about world will be inherited. Everything I do now, I question, because I also have to live by example. If you want your kid to be happy, you have to be happy. It's not about telling someone what to do, but about you doing it. Kids will emulate the same thing, so I am more conscious now. Because I'm now thinking about my kids, it has helped me to think about others. The second phase of the FW21 collection is really SS22 because it's about becoming someone new, rebirth. For spring, it transitions into childhood, curiosity, gracefulness.
We see the number 3 appear in your 3.Paradis monogram, but what is it about that particular number?
Three is for Mind, Body, and Soul. Paradis is about making the world a better place.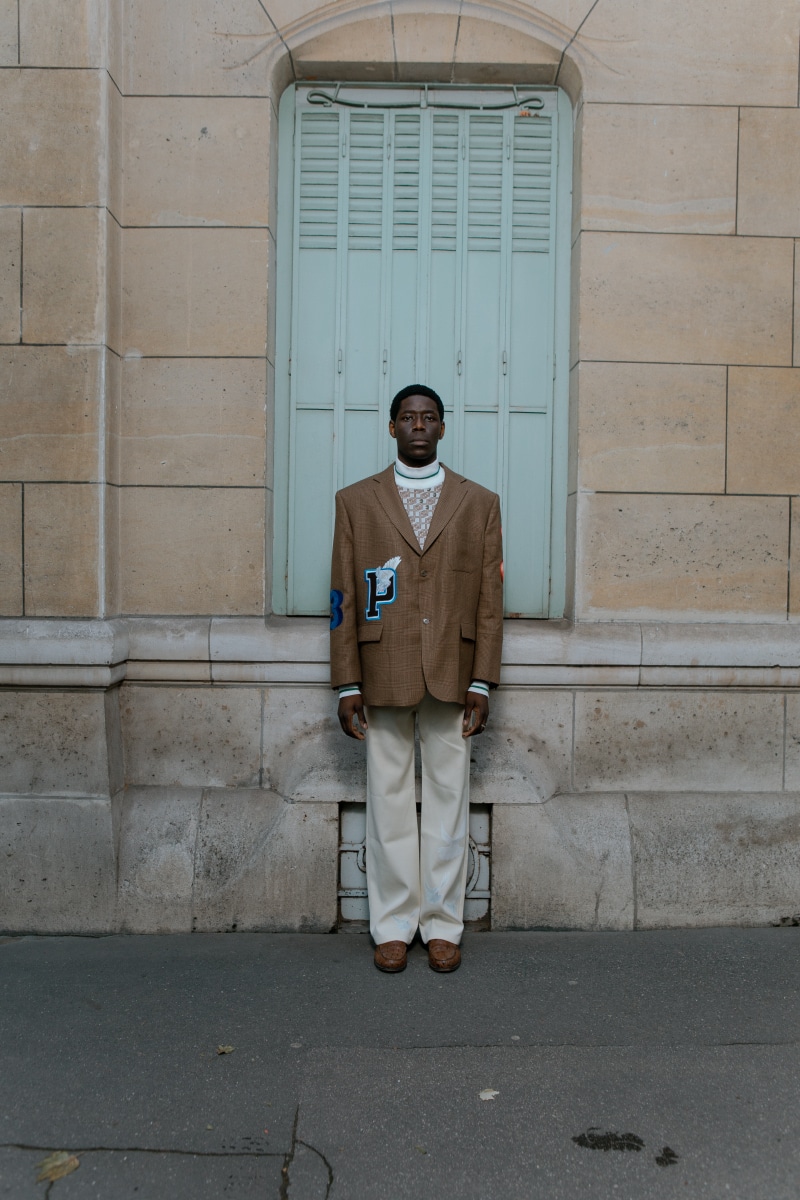 When you designed the collection, did you imagine a certain type of person wearing your clothes, or was it more like a blank canvas?
I was just discussing this with my friends. I don't envision anyone, not even gender, it's more about a bridge between people. We are inclusive, we want people to join, everyone has their own way of styling and wearing a piece. People are very versatile as are the pieces.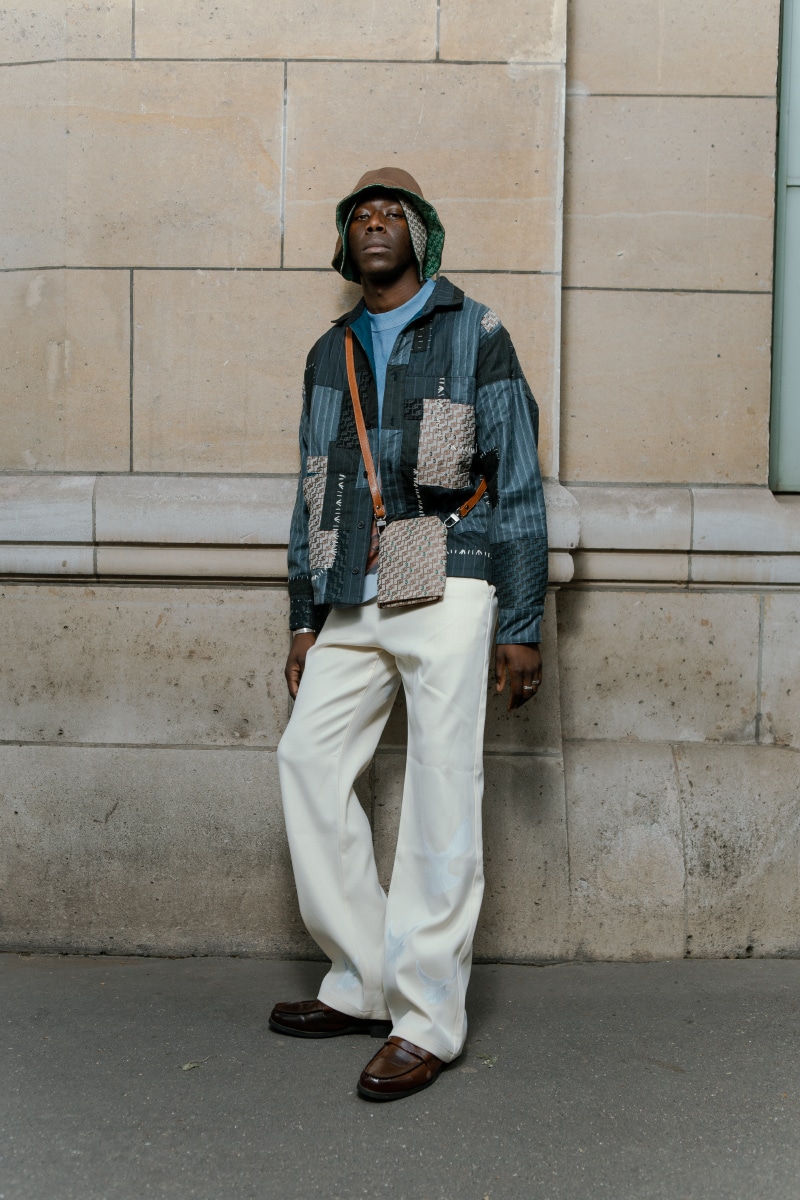 Credits:
3.Paradis FW21-22
Photograph: Rashidi Noah
Assistant photograph: Bradley Walsh
Stylist: Nono
Models: Cheickne Traore, Coco Diarra, Nono and Nahuel Serrano