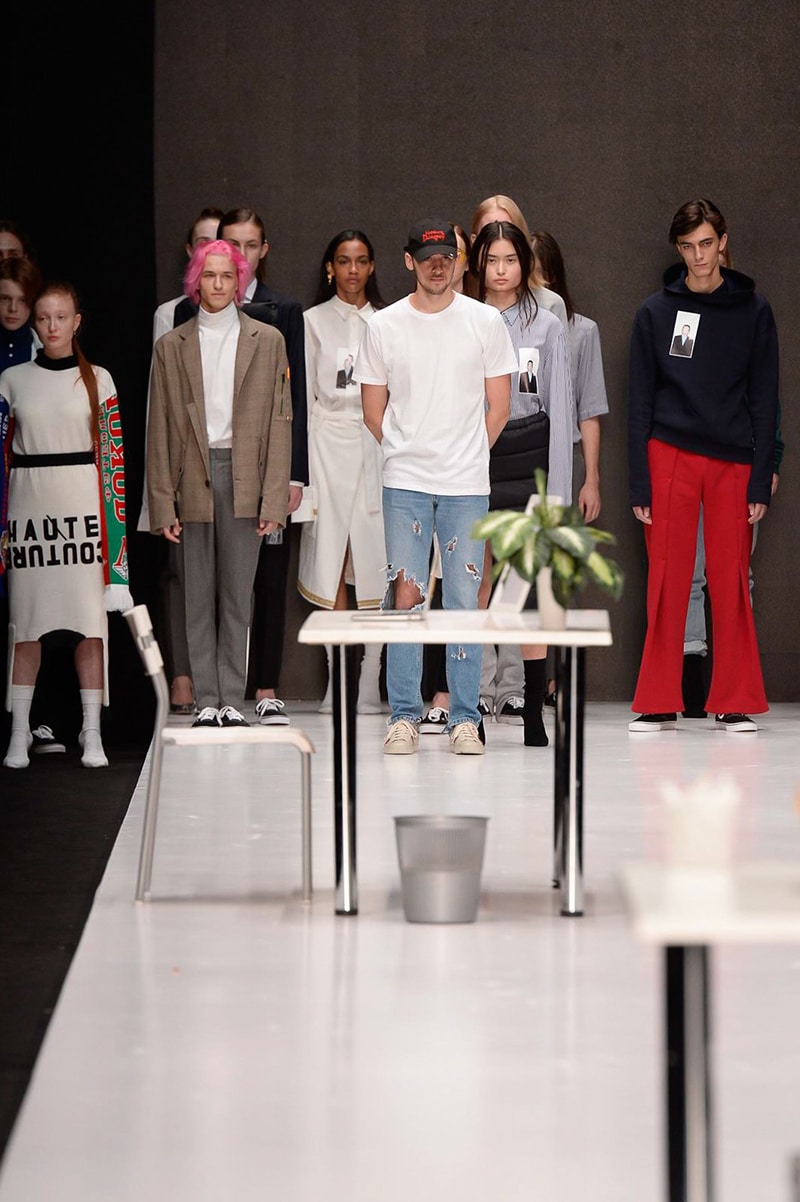 Team of Mercedes-Benz Fashion Week Russia introducing a new internet series MBFWRussia Fashion Series. Before the season, during and after you can watch what happens behind the scenes of the Russian fashion week. Designers, models, bloggers… – everybody will tell you about their unique story, show how they prepare for the season, will share their experiences and all this you can watch at any time and in any place.
Lumier Garson. "I created my first collection in 2015. Even by now the brand has been developing me and I've been developing the brand. Speaking of the brand style, it is based on 3 components – all kinds of links , self-irony and paradoxes that surround us. What else to write… Though it can tell you a lot, it is crucial to feel the idea of my staff. That would be enough."
Artem Shumov – Russian brand of men's clothing, based in St. Petersburg. To create his own brand in 2012, Artem was pushed by a designer with the world name Thom Browne, who spoke very positively about Shumov's works. For several years, the brand has grown to one of the most popular Russian brands of men's clothing and is now sold in Moscow, St. Petersburg and Shanghai. At the moment, Artem lives in Shanghai and teaches in Istituto Marangoni.
The culmination of this #FashionSeries will be at Mercedes-Benz Fashion Week Russia, which will take place at the Manezh Central Exhibition Hall from October 21 to 26.