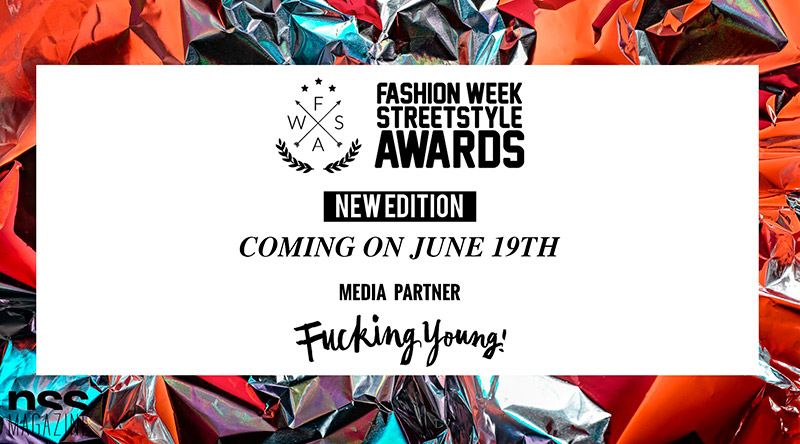 The Fashion Week Streetstyle Awards (FWSA) launched by nss factory, a sort of competition among the best street style taken during the London and above all Milan mens fashion week, has kidnapped literally the attention of experts, opinion leaders, bloggers and fashion victim who are challenged to like and tweet shots to take home the coveted prize. The result was a race full of drama and suspense, decided only by last click.
For the new edition nssmag.com decided to make it big, working with Fucking Young!. We will take part in the jury, selecting the most interesting outfits and then declare its winner as the average partners. A matter of prestige for the entire initiative and to follow through to the end who will win this year, the coveted Best Male Prize.
All this will be always accompanied by the other awards that have characterized the last edition: the Best Male prize, the Detail Prize, the Social Prize, which will reward the street style that reaches the largest number of approvals through the most popular social networks (twitter facebook and all), the Best photographer and our Jury prize.
Prepare your Iphone and Android, follow our hashtag … that the challenge to shots like and tweet begins … originate, do not imitate.
Follow us on @nssmag @Fuckingyoung #fwsa2014