The menswear fashion month happening in June has closed its walls due to the Covid-19 epidemic. The Board of Directors of The Fédération de la Haute couture et de la Mode announced Friday that men's fashion week, previously set to take place from June 23 to June 28, and Haute Couture Week, scheduled from July 5 to July 9, have been canceled.
Simultaneously, The Camera Nazionale Della Moda Italiana announced Milan shows, set to take place from June 19 to June 23 (just prior to Paris), will be postponed and merged with the city's womenswear shows in September 2020. On a similar note, the British Fashion Council remarked London Fashion Week shows in June will not take place, claiming the organization will apt to digitalize showcase platforms accordingly. New York's Council for Fashion Designers canceled the resort 2021 schedule and urged designers not to present their collections.
Recent weeks saw the Met Gala postponed too, as well as the CFDA Awards scheduled for June; meanwhile, Moscow's Mercedes-Benz Fashion Week Russia was also disrupted.
Fashion Week cancellations will acquire a significant deficit on the economy of many brands, which are left to come up with new marketing avenues to sell and market collections to applicable retailers and buyers.
Couture faces major concerns, as the luxury market have important cards on deck to tackle being then leading model in fashion. Many other online luxury retailers such as Net-A-Porter have shut their global shipping measures, wanting to minimize risks and take safety actions to the finest. Irrespective of the effort in trying to make this work, it's going to be an exceptionally challenging time for the entire industry, which leaves us pondering on the hopes (and future) of it and what the post-pandemic plots of action can do to make things work to the fullest, once more.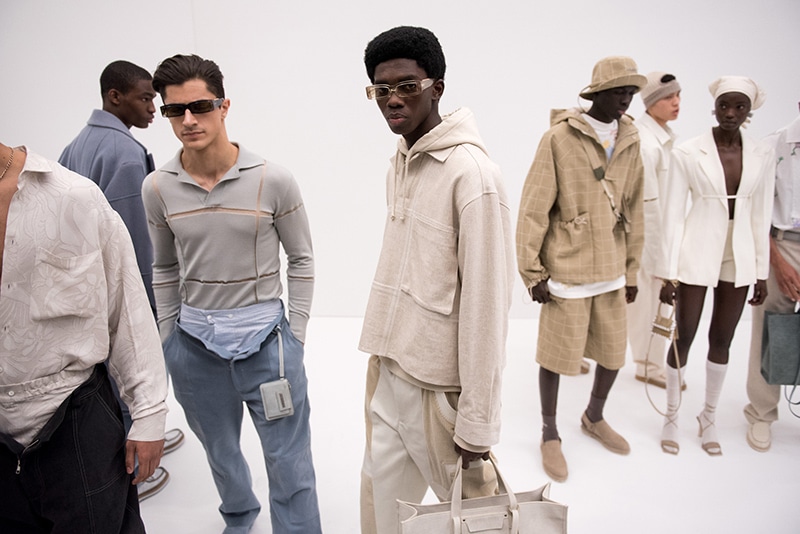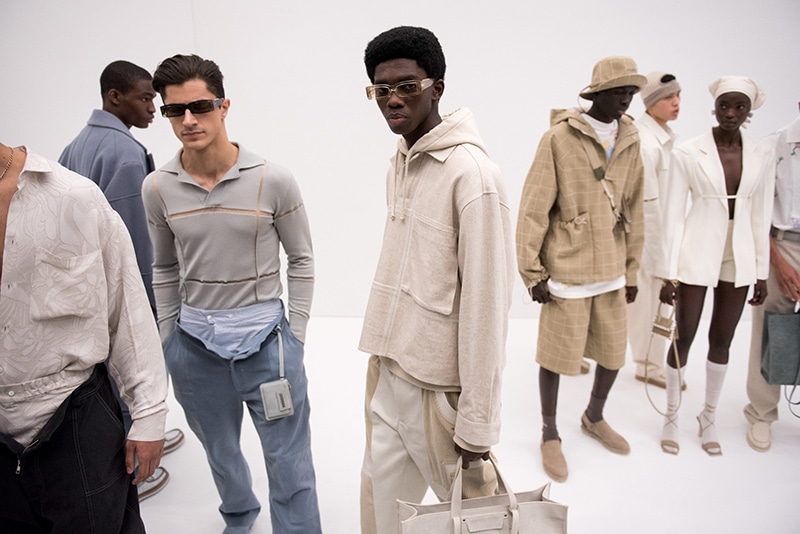 Photo by Marc Medina during Jacquemus FW20 Backstage, for Fucking Young!