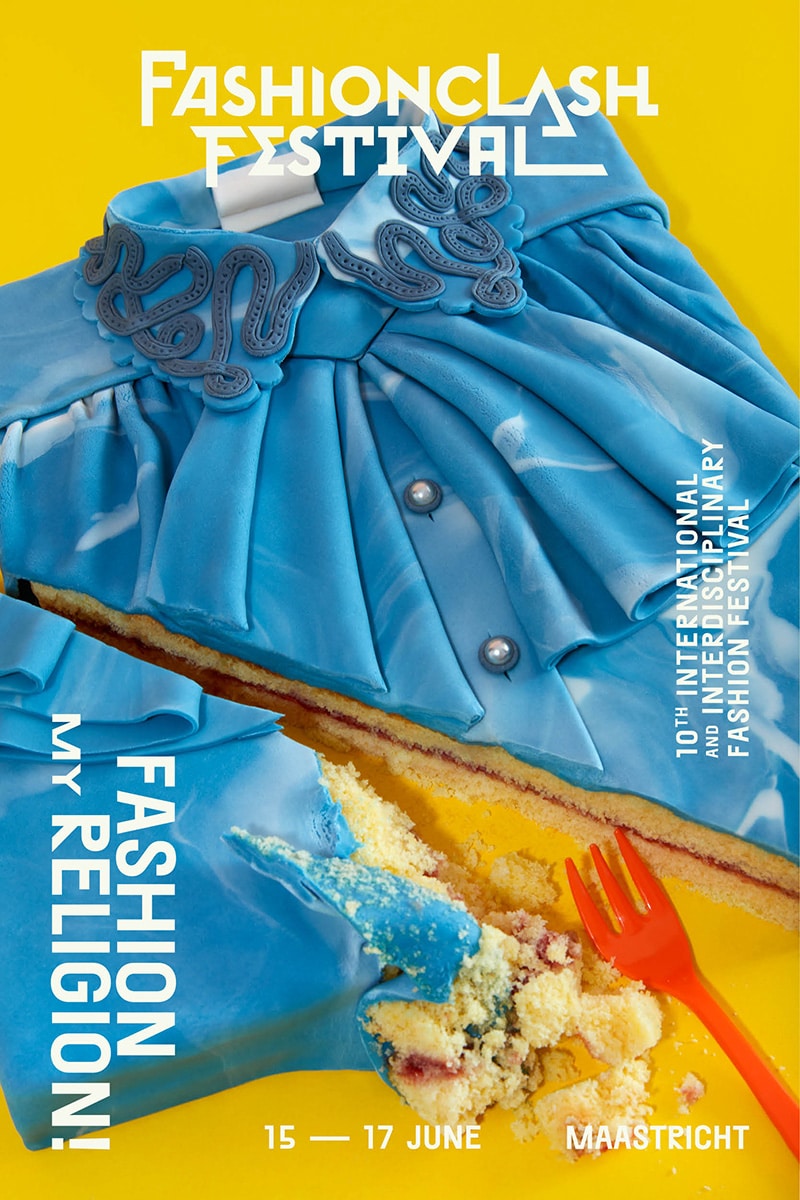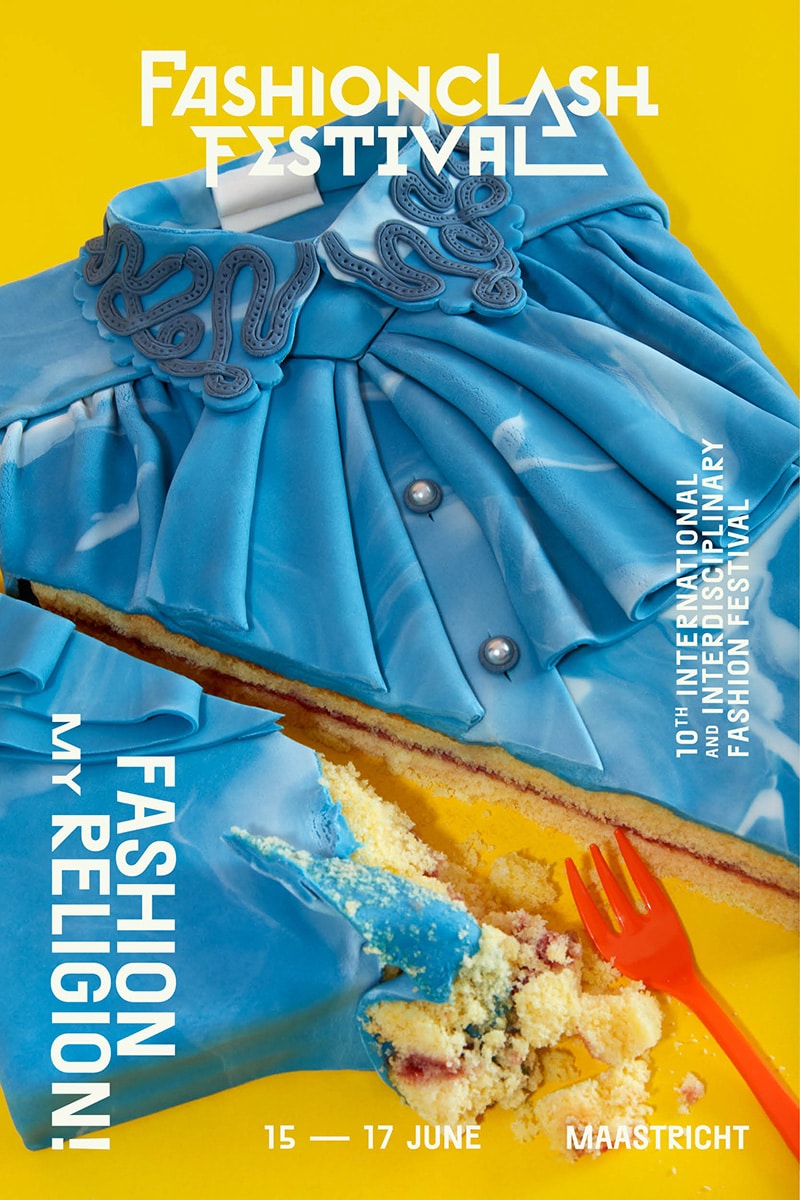 FASHIONCLASH presents Fashion My Religion! the 10th edition of the international & interdisciplinary fashion festival in Maastricht. During this three-day festival over more than 100 emerging designers and (performing)artists from all over the world get the opportunity to show their work to a diverse, international audience.
FASHIONCLASH Festival accepts submissions for the Shows and The Route program. Deadline for entries is 1 April. Just click HERE!
The campaign project is developed in collaboration with the Dutch fashion collective Das Leben am Haverkamp, consisting of Christa van der Meer, Dewi Bekker, Anouk van Klaveren and Gino Anthonisse. Following the theme for this edition 'Fashion My Religion' they made cakes from the favorite garments of, among others, FCF-founders Nawie Kuiper, Branko Popovic and Laurens Hamacher and of themselves. Campaign photographer is Lonneke van der Palen and graphic designer Ivo Straetmans (Studio Noto).