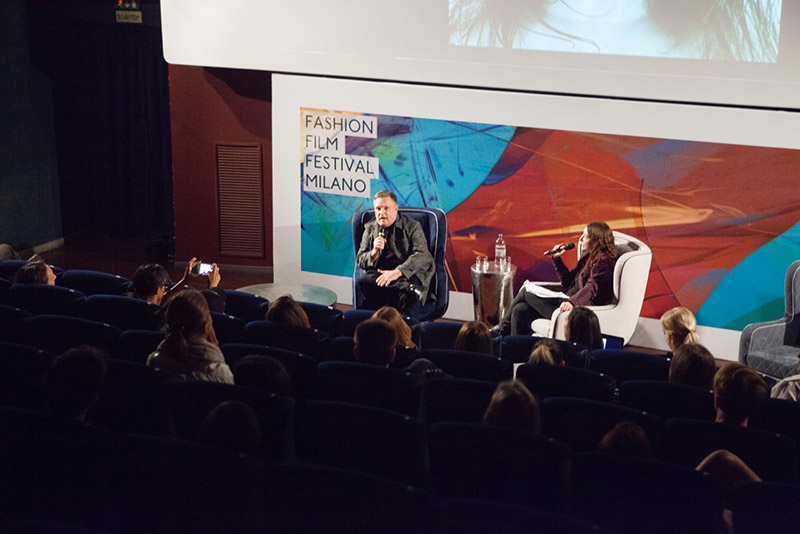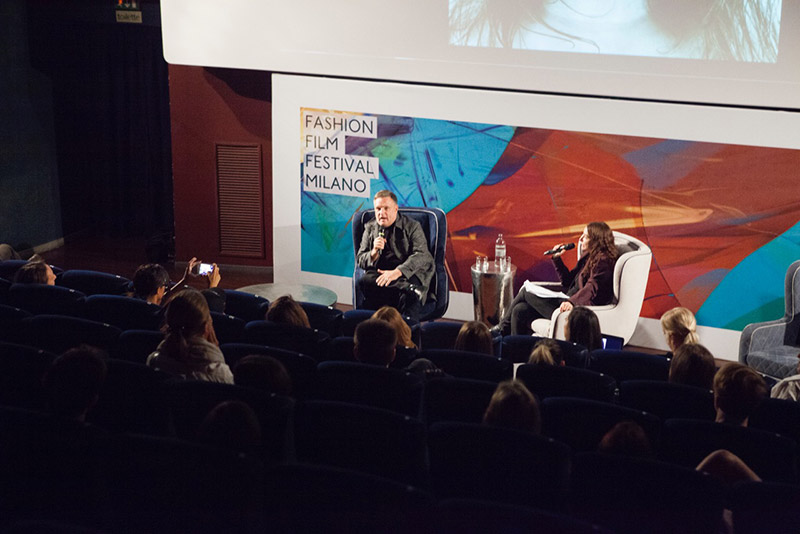 Last week we met Rankin again. Why? To speak about the launch of Hunger 9 of course! But, above all, to chat of the Fashion Film Festival Milano and his participation as a member of the international jury.
Founded and lead by Constanza Cavalli Etro, it is not a simple festival, but rather a platform, a big cultural meeting point, where the fashion films from all over the world are presented and shown as testimony of the personality and talent of their authors. Now in its second edition, the FFF Milano mixes different points of view, aesthetic, narrative and stylistic codes. Over 600 fashion films and 9 winners: one for all, Femke Huurdeman and her surprising Pippin And The Pursuits Of Life.
We asked him how the perfect fashion film should be… What do you think he replied to us?
Fucking Young! – What is Fashion Film Festival Milano?
Rankin – Exactly what it says on the tin!
FY! –  When and how did the collaboration with Constanza Etro Cavalli begin? What convinced you to be part of the Jury?
R – Well, I met Constanza and loved her instantly. She is passionate and inquisitive and loves the new medium. She asked me to be on the Jury and I jumped at the chance. I really believe in supporting people and ideas that I think are brilliant. Constanza and the festival are both brilliant.
FY! – Are the characteristics that a fashion film should include being interesting, innovative, potentially winning?
R – It's totally subjective, and too varied to give it labels. One man's fashion film is another woman's documentary or music video. The genres are clashing in the most fascinating way and this is just the beginning of it getting really good.
FY! – In a world that moves faster and faster, in which images carry more weight than words, videos have carved out an important space consolidating their primary function within the fashion system. Why? Is this the future? And if not, what will be?
R – This is a tough one to answer without sounding like an evangelical digital preacher! But I honestly think that the future of communication is wrapped up with what we're all doing with film, photography, cinemagraphs and gifs. It's all connected and film plays a massive part. It is very early in the evolution, but it will spread much further than just fashion. Just look at music videos in the 80s and 90s and you see how they changed so much of how we communicate, on so many levels. Well, that's exactly what will happen with fashion film.
FY! – Fashion Film Festival and HungerTV. Is there a synergy between them in terms of film?
R – I'm not sure I love the term fashion film; it's very narrow. Having watched all of the films entered into the festival, I can tell you one thing: the work is not narrow in any sense. It's broad and exciting and will change the face of communication on so many levels that are not just limited to fashion. Is there synergy with HungerTV? If there wasn't I'd be very nervous as this is the future.
FY! – If your life was a short fashion movie, how would it be?
R – A really boring one because my life is pretty boring, really.
FY! – We really don't think that it can be so boring.