Talent incubator Fashion East announced the new menswear designer line-up, to receive support and showcase their SS20 collection on the catwalk in June as part of its menswear programme.
Mowalola by British-Nigerian Mowalola Ogunlesi and Dublin-based Robyn Lynch both return for their second seasons. They're joined by newcomer Saul Nash, a dancer, choreographer and fashion graduate of the Royal College of Art.
The three emerging brands will present their new Spring/Summer 2020 collections in a group catwalk show in June at London Fashion Week Men's. As part of the programme of support, the designers also receive financial bursaries, mentoring and more.
Lulu Kennedy, Founder and Director of Fashion East: "The hit I get from these three designers and their work is pure energy with conviction, poise, talent, and a unique point of view. All important qualities we look for in individuals and we're thrilled to present three such talents all in one show!"
Selected by Fashion East's distinguished industry menswear panel, the new designer line-up join the ranks of the incubators menswear alumni including Kim Jones (Dior), JW Anderson, Craig Green, Martine Rose, Liam Hodges, Wales Bonner, Charles Jeffrey LOVERBOY, Per Gotesson, ART SCHOOL, and recent graduate Stefan Cooke.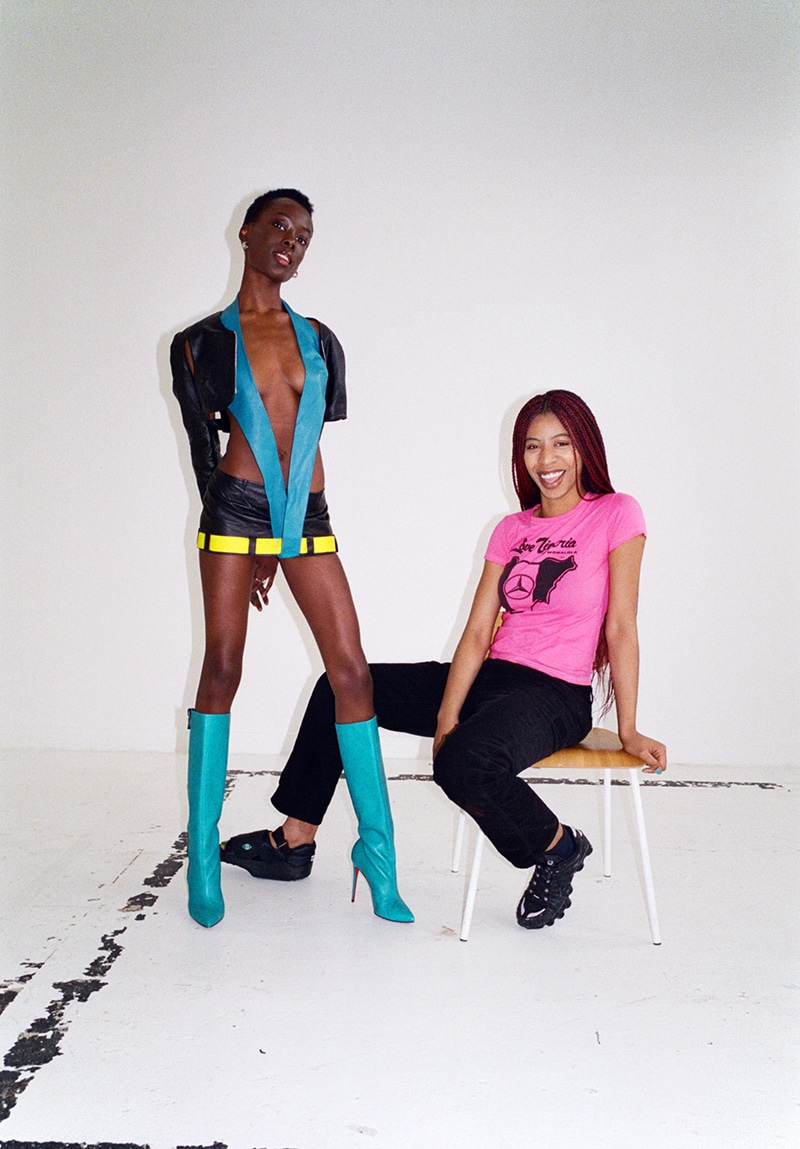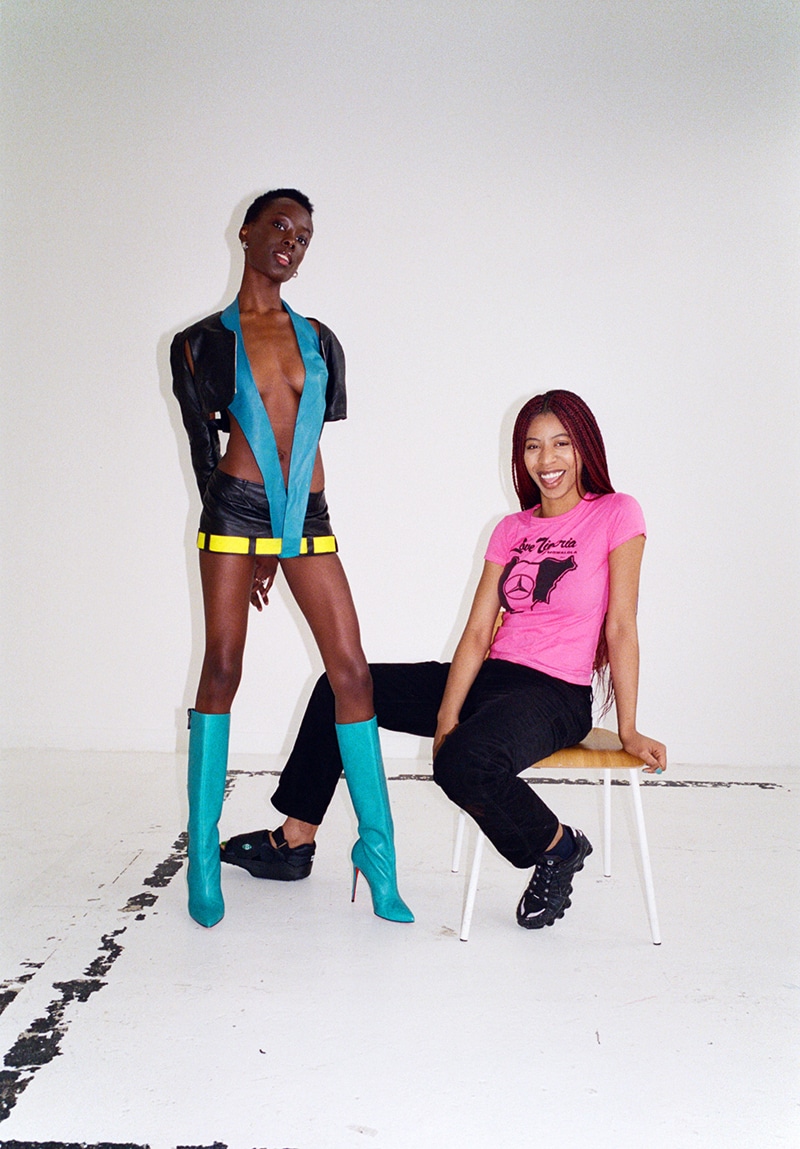 MOWALOLA
Mowalola, by Nigerian-born London-based Mowalola Ogunlesi, showcases menswear as you rarely see it: sexy and unhindered by stereotypes. Since graduating from the Central Saint Martins' fashion print course in 2017 the industry stood up, took notice, and immediately wanted to know more about this young designer, who describes her approach to design as 'a celebration of the black African male: his culture, sexuality and desires' and of pan-African masculinity. Mowalola's graduate collection "Psychedelic" paid homage to Nigerian psychedelic music and the city's petrol heads of Lagos with seductive leather garments dappled with paint. Collaborative projects include working with Skepta on costumes for his music video Pure Water, a Nike commission to create and style outfits for Nigeria's World Cup team, Solange Knowles amongst others has worn the collection, and Ogunlesi has created a film for SHOWstudio.com titled 'Kilon Shele Gan Gan'. SS20 is her second show and season with the support of Fashion East.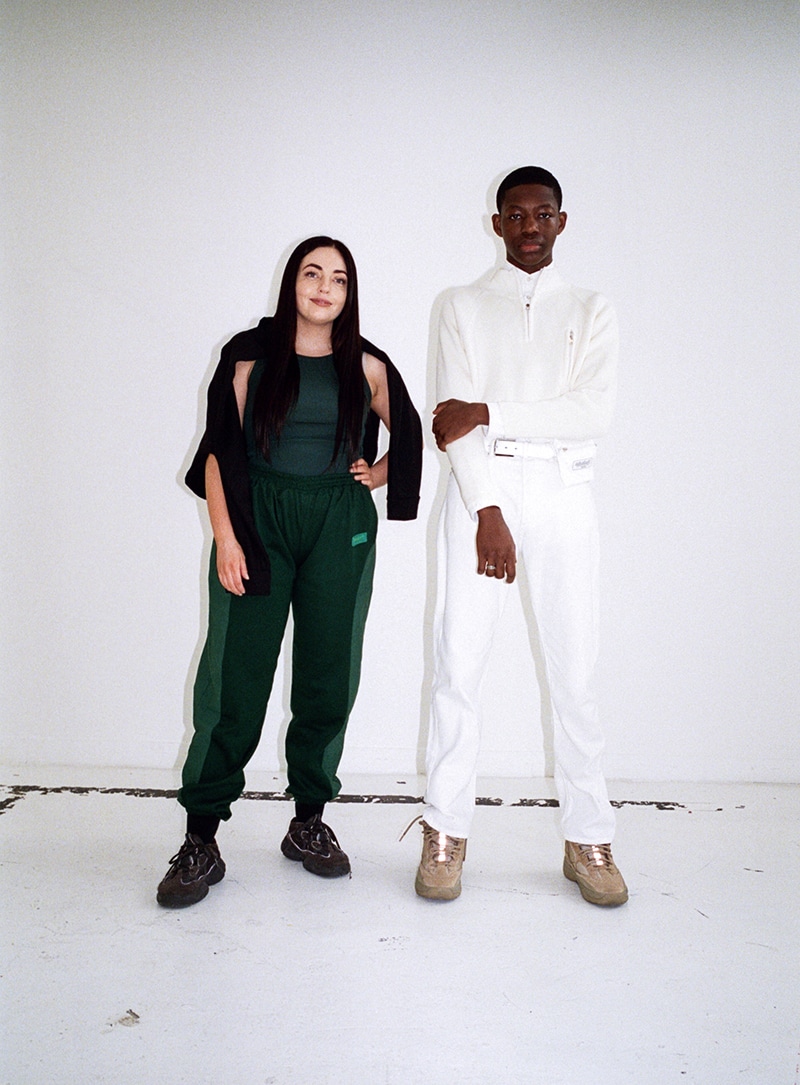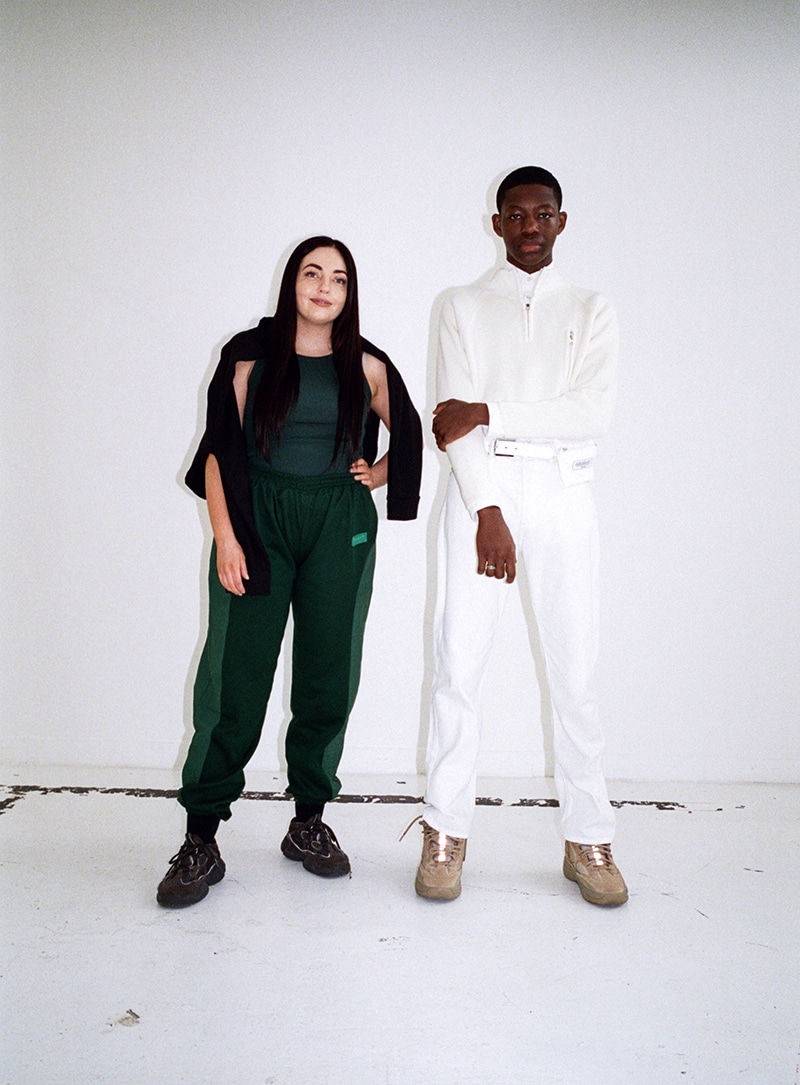 Robyn Lynch
Dublin-born menswear designer Robyn Lynch, founded her brand upon graduating from the Menswear MA at the University of Westminster in June 2018. Lynch has worked with Phoebe English and Cottweiler alongside her studies in London and previously studied Printed Textiles at the National College of Art and Design in Dublin. Lynch uses her Irish upbringing and culture as the base of the brand's ethos and inspiration, paying tribute to her roots with the youthful style of silhouette and traditional Irish cable knits. SS20 is Robyn Lynch's second show and season with Fashion East's support.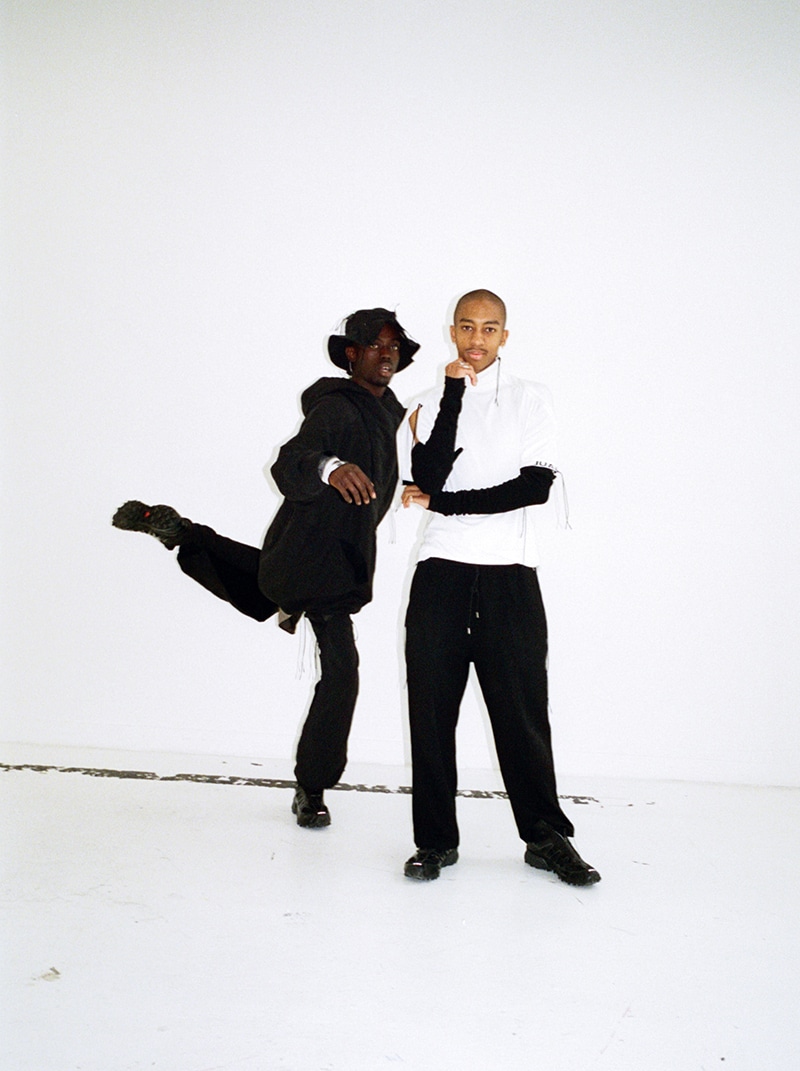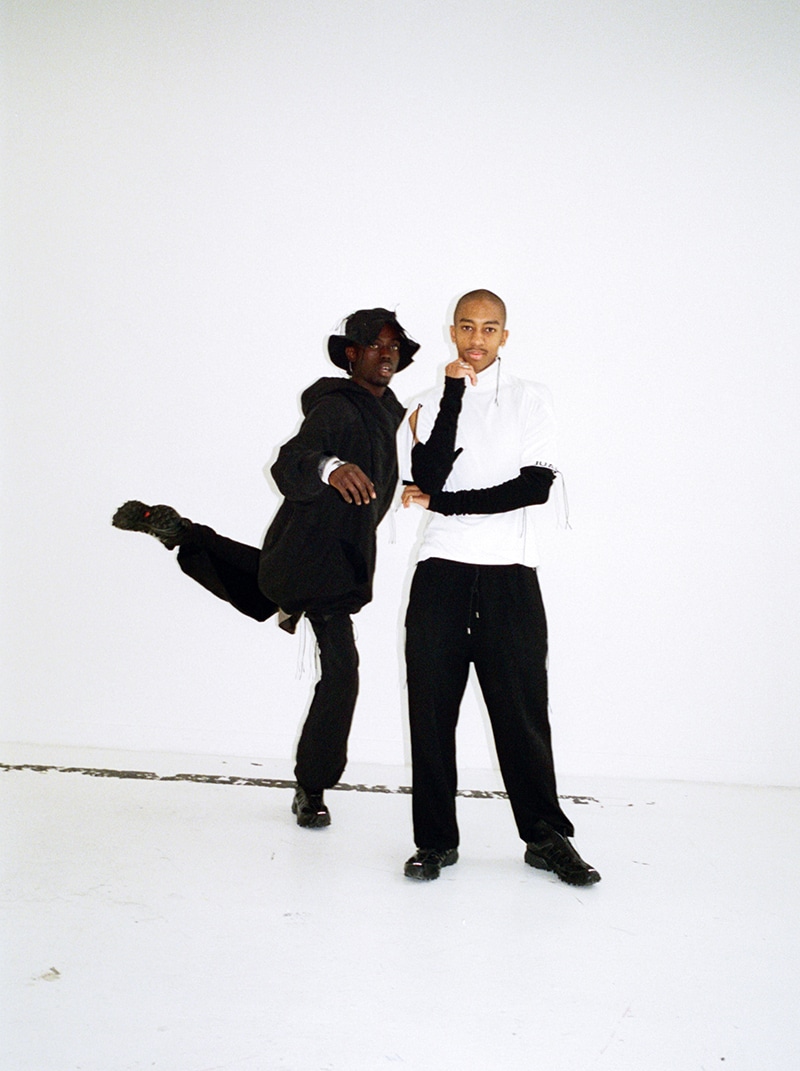 SAUL NASH
Saul Nash is a dancer and designer from North East London. Having received a scholarship to attend and graduate from the eminent MA Menswear at the Royal College of Art in 2018, Nash came from the unconventional route of performance. Practicing for many years as a dancer and graduating from BA Performance design & Practice at Central Saint Martins in 2015. Inspired by the kinetic body and the subversion of sportswear via the memories of the different people he grew up around in London, Nash's practice extends to worn garments and their ability to liberate an individual's identity. Saul Nash debuts with Fashion East's support in June 2019.