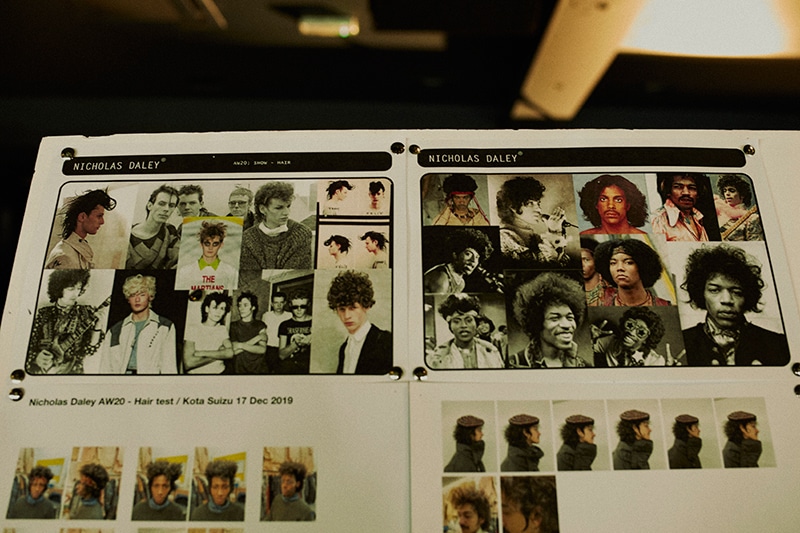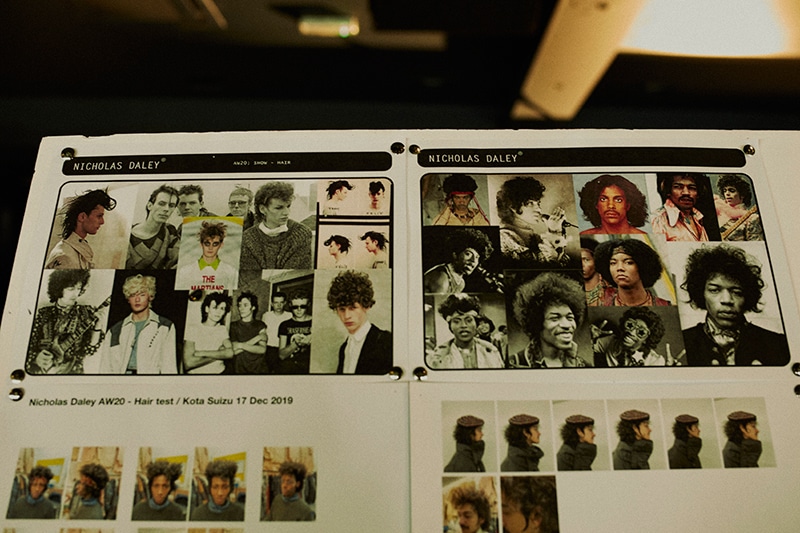 It's 2020 and fashion has changed. What was once a glamorous industry has now become the object of serious, legitimate criticism. We're talking sustainability, working conditions… When running from one show to the next, it's easy to wonder whether all of this is worth it. Creativity has dwindled and access to fashion has been facilitated. If you can get the runway pictures almost instantly, what's the point in coming to shows anymore? One word: atmosphere. And with live musicians fusing jazz, psychedelic rock, and electronic beats at this London show, Nicholas Daley sure knows how to set the mood. One of the most promising designers of the London scene and a Central Saint Martins alum, Nicholas Daley is a fashion designer mixing cultures from all over the world with influences such as Guyanese painter Frank Bowling and the use of Japanese technique known as "Suminagashi" (meaning "floating ink"). Right before his anticipated fashion show, we caught up to discuss the state of menswear, fashion politics as well as the influence of music on his work.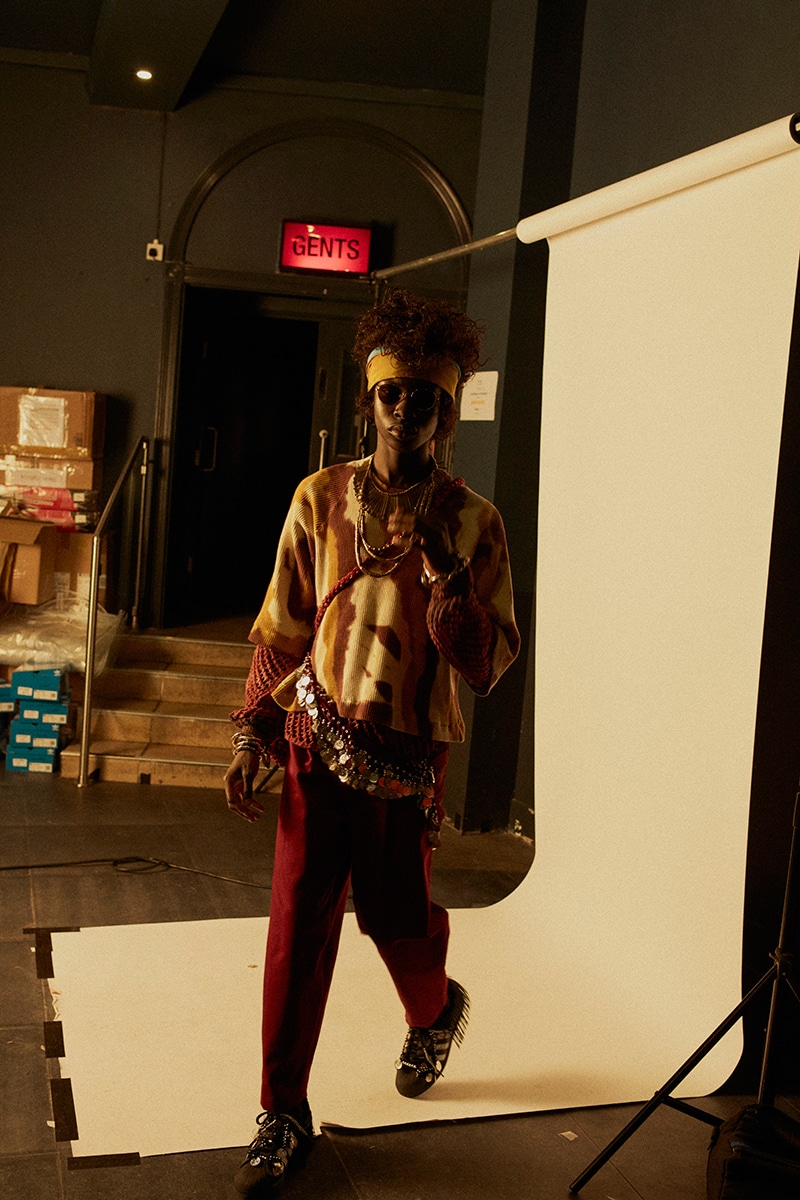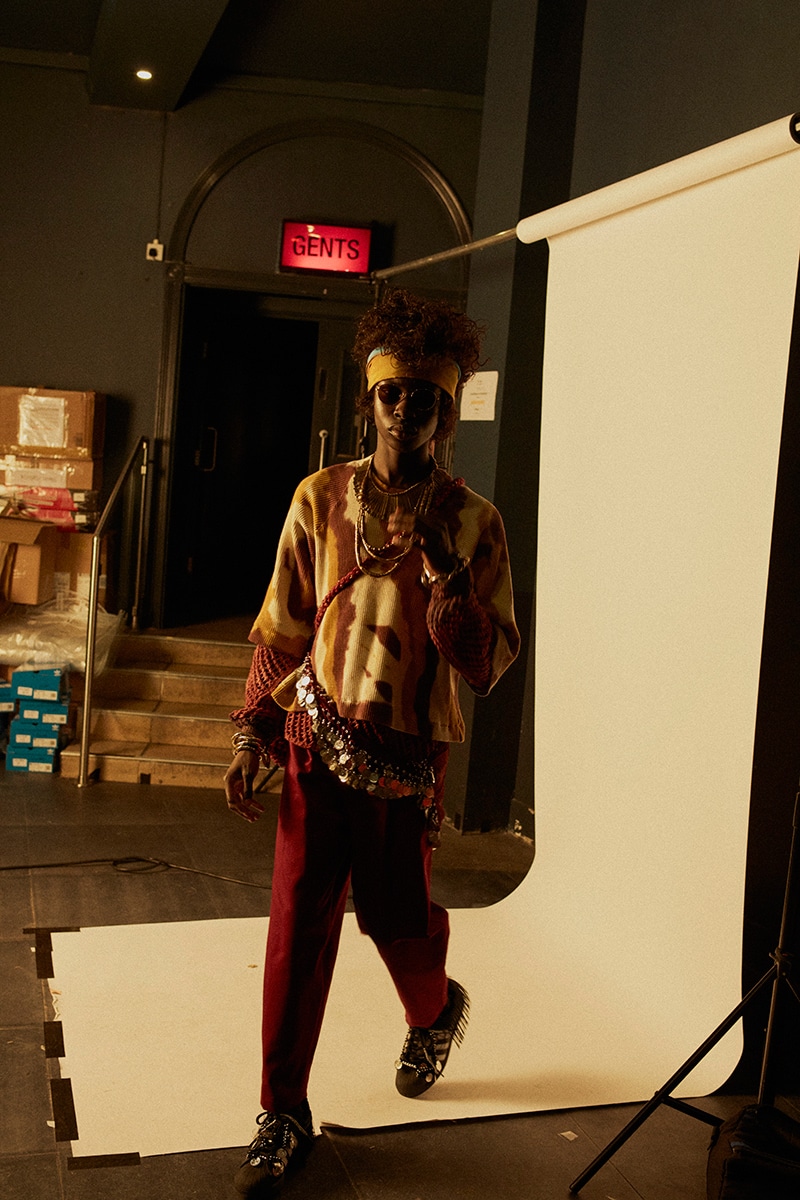 Why did you start designing menswear in the first place?
Well, I studied at Central Saint Martins on the menswear course and I just think fashion was a good creative outlet for the design and the concept and ideas which I wanted to translate. In my family, my mom is a really big knitter and on my dad's side, he's always worn suits with a West Indies/Caribbean influence, Sunday church style with trilby hats… all of my uncles were really dapper. My grandfather was a shoemaker back in Jamaica so there are a lot of elements whether from my family history or things that I have been exposed to that inspired me.
I feel like menswear designers showcase what is most interesting in fashion right now. What do you think is changing in menswear at the moment?
There's definitely been more exposure for menswear recently and it's a growing market whether here in the UK or in Asia and North America. There's a progression with sexuality and the non-binary aspect pushed by some designers. But I think in any creative field there have been some changes and people pushing for different and interesting things. That's why I created my label: there are not many ethnic minority designers who are pushing their brands and it is growing now too in terms of diversity. I just feel that certain stories should be told the right way. And I like to involve other people too and collaborate: with artists and DJs or my own family even. My mom and dad were part of some of my shows too. Everyone is involved.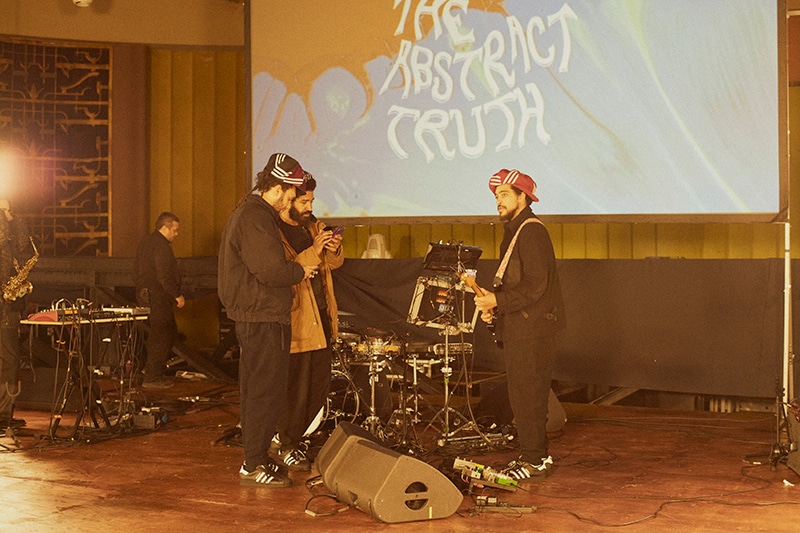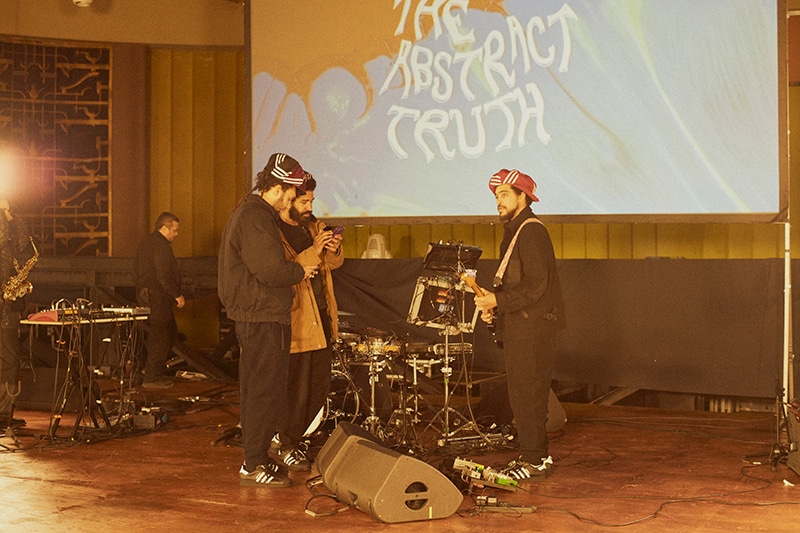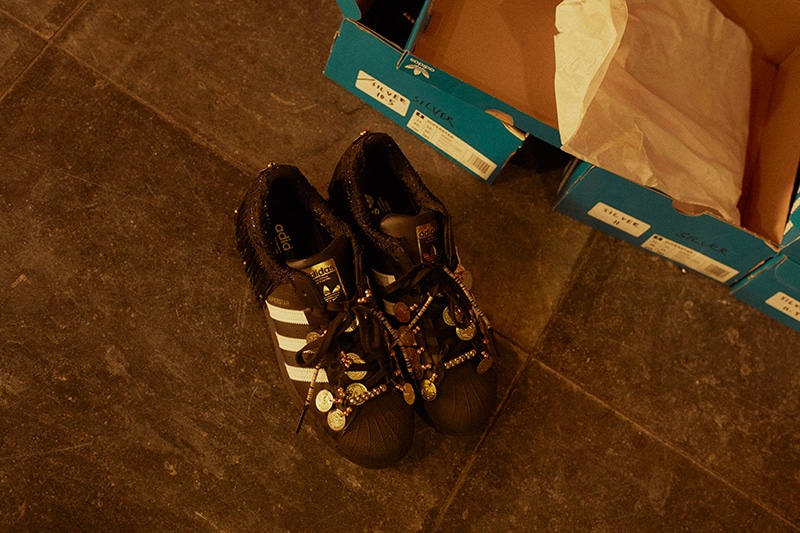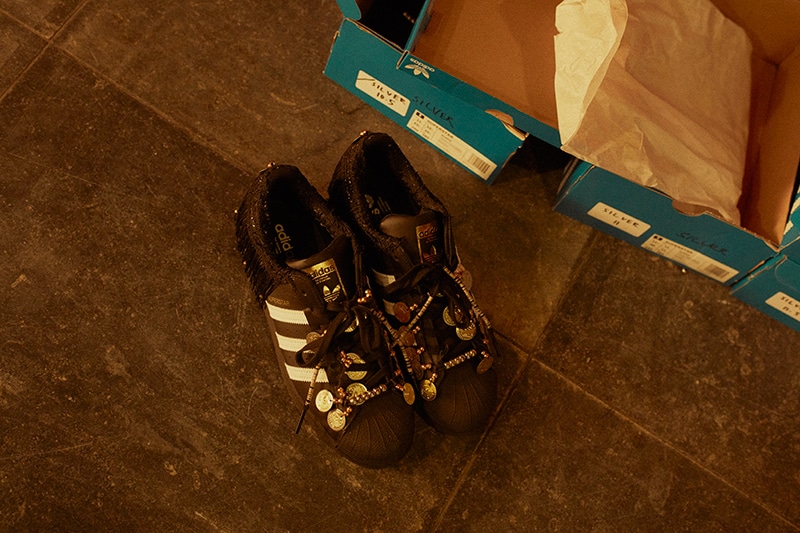 How would you describe your approach when it comes to collaborations?
Just as long as it's authentic and real. For example, all of the musicians are my friends or peers that inspire me so this season I have these guys called Kwake Bass, Wu-Lu and Rago Foot playing original live music during the show. They are three London-based jazz musicians who do a lot of jazz/electronic music experimentation. The main thing is to be able to pull other people into this moment and amplify it. I think crossing over different genres and arts is the best way forward. In fashion, being one-dimensional is not enough now, you have to have a lot of layers about who you are and what the brand stands for. From my very first show, I have always had this sense of community.
Speaking of collaborations, you recently teamed up with Adidas and Fred Perry. What do you think these brands bring you in terms of aesthetics and creativity?
I was part of the Adidas Makerlab Presents: Here to Create program last year with the British Fashion Council and showed in Paris. After that, we collaborated for one of my runway shows and I did custom hats with them for a limited run at Dover Street Market in London that sold out. We wanted to keep collaborating together so they are supporting me once again this time. We customized some shoes for the show. And it's the same thing with Fred Perry, we collaborated together last season and now we are putting their new collection with mine. It's another collaboration that is growing and developing. They're both very strong in their own way: Fred Perry is very different aesthetically from my brand and Adidas has this sportswear flare to it. When it comes to collaborating with these brands, everyone is on the same page so it's nice.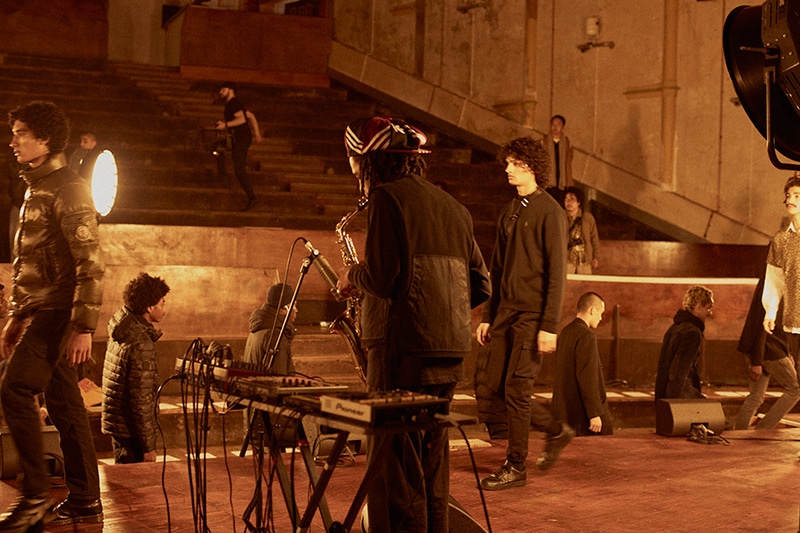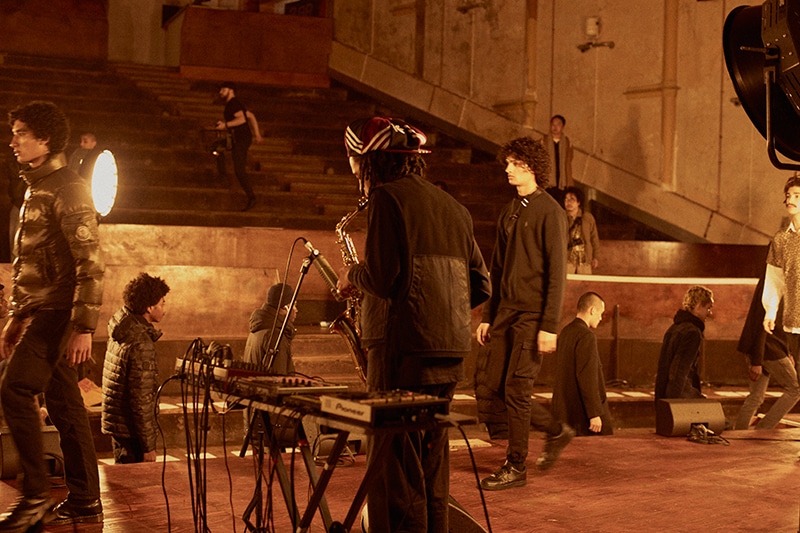 Looking at your collections, we can sense that you were inspired by multiple cultures. Nowadays, given the state of the world, that's a political statement. Do you think fashion has to be political?
I think with my references and what I do and the people I work with, it is enough of a statement on its own so I don't want to overdo it. I think me referencing all of these different things translates into something. People can dissect it and take away whatever they want from it. It is what it is. I don't want to force a certain message.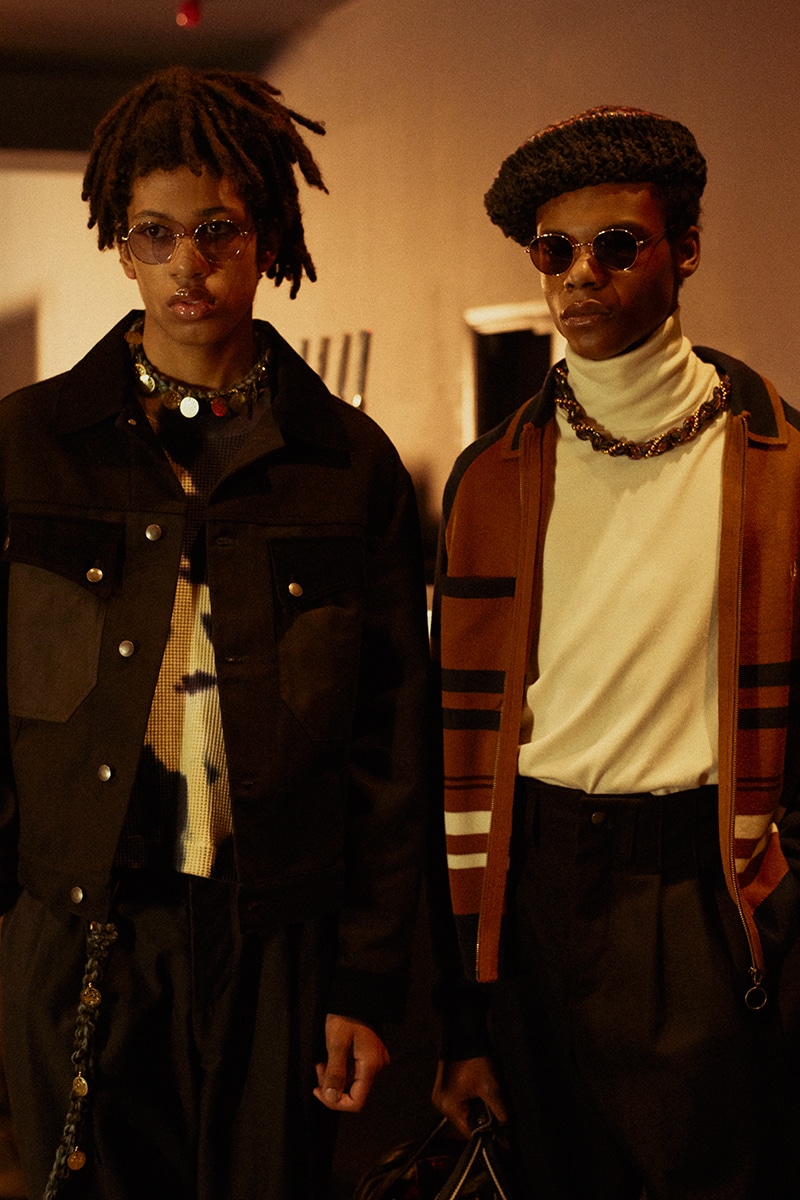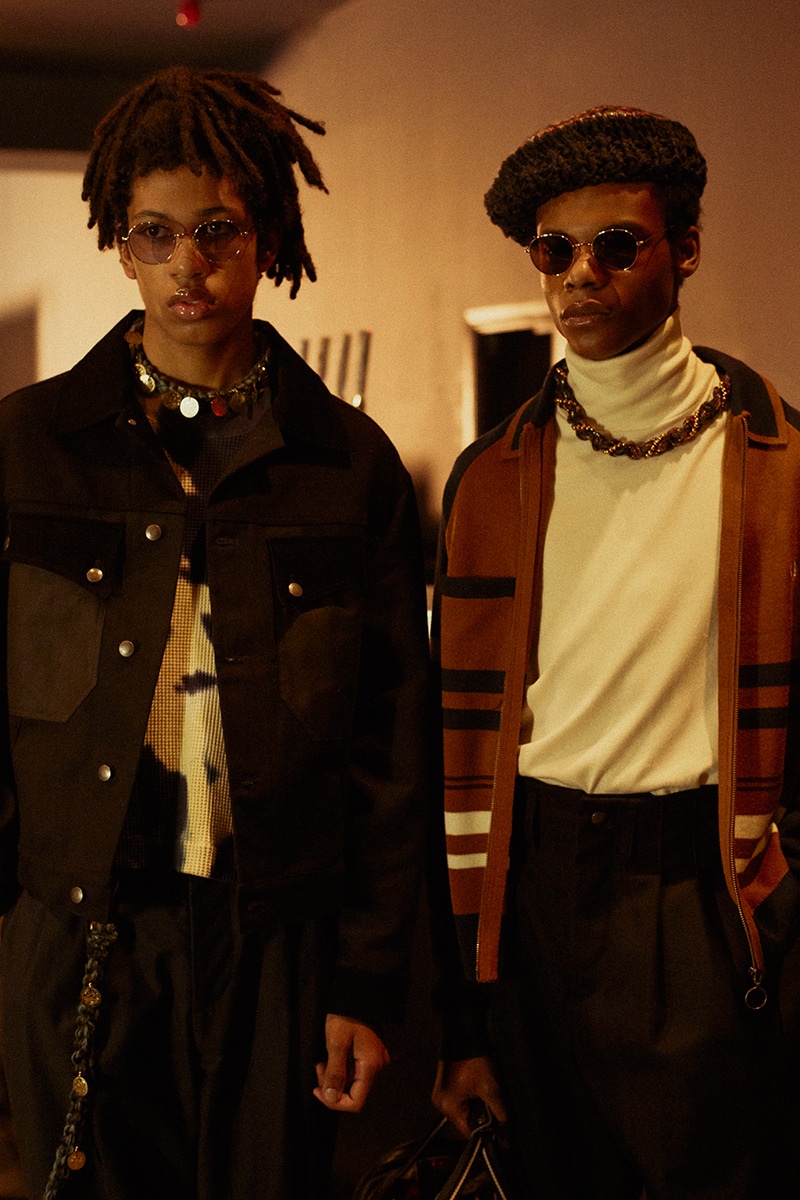 This leads me to ask you whether fashion designers have a responsibility to represent people who are different and do not necessarily have a voice?
For me, clothing is a vehicle. That's why I like to work with all of the musicians and poets or artists to give them a platform. Someone might not have heard the work of some artist and then they get exposed to it and inspired by it. It's about bringing a community together and it's not just about fashion. That's how I see my shows: a positive force rather than just showcasing clothing. Because it can be much more than that.
Can you tell us more about your new collection "The Abstract Truth" and what inspired it?
The title pays homage to one of my favorite jazz musicians Oliver Nelson. The collection is a continuation of Spring-Summer. There is a lot of Afrofuturism in it, Black abstract painters, musicians such as Jimi Hendrix and Prince… I looked to a lot of artists and musicians that were pushing different soundscapes or visuals and challenged what it is to be black. Painter Frank Bowling also had this huge influence. He plays a lot with layers and texture and his style is very abstract: the emphasis is more on color and feeling. So there are artistic influences as well as musical influences. I am mixing it all together and digging deeper into concepts that I have explored before.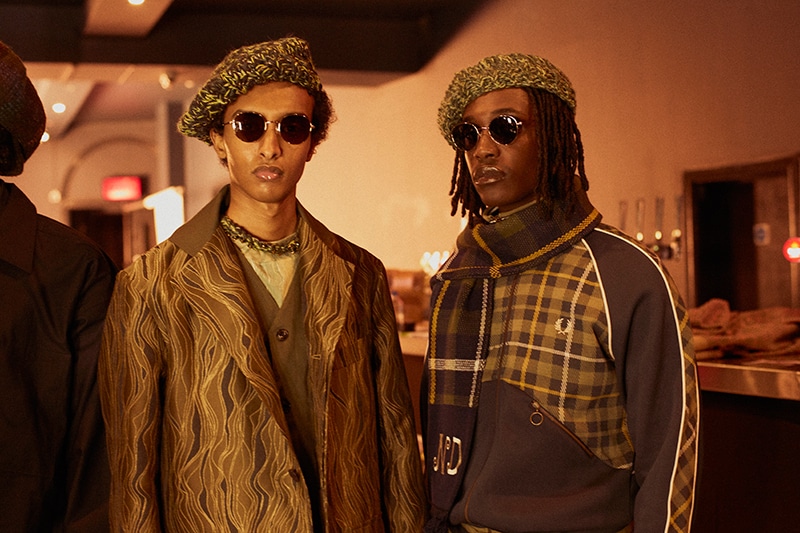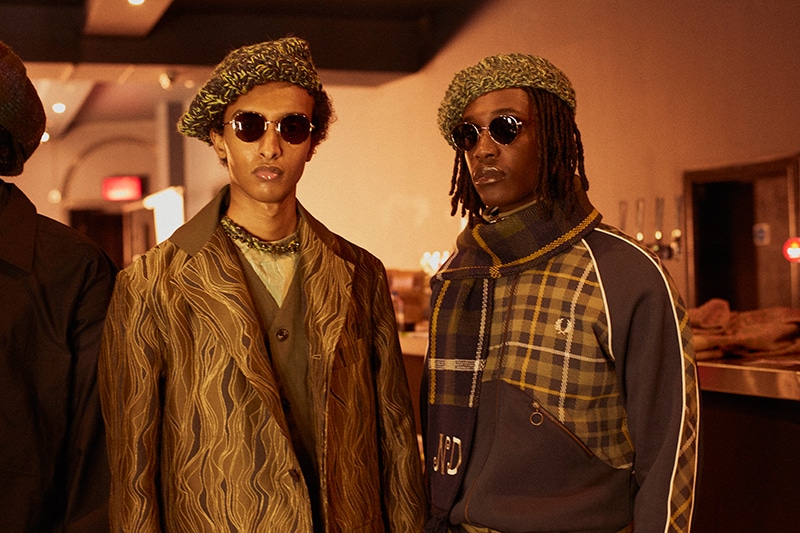 Your brand has this way of mixing traditional materials or techniques with a new and unique point of view. Why is it so important for you to blend past and future in fashion?
Being a British designer and being part of that culture with mills that have been here for over a hundred years or shoemakers in North Hampton… for me, it is very nice to look at these very British iconic fabrics or footwear… but it's also about appreciating it for what makes it special. I have made kilts before, shoes in England, tartan in Scotland. But even though I work with these traditional elements I always try and push it to make it different.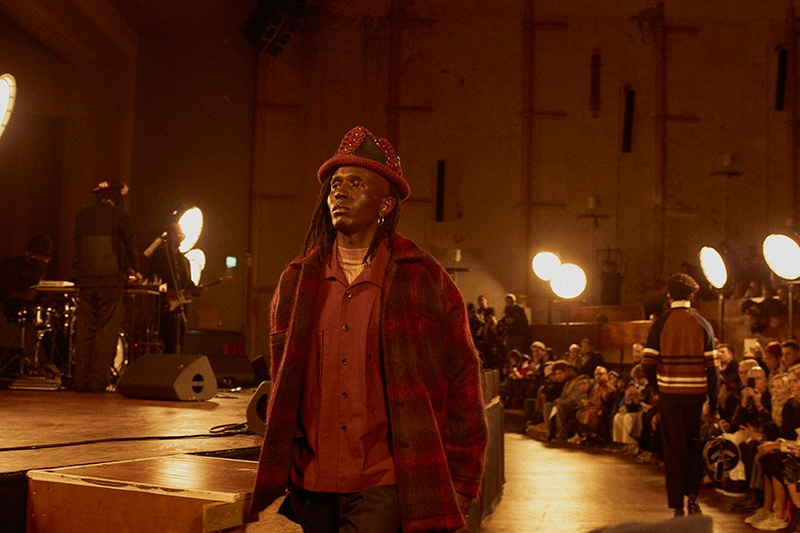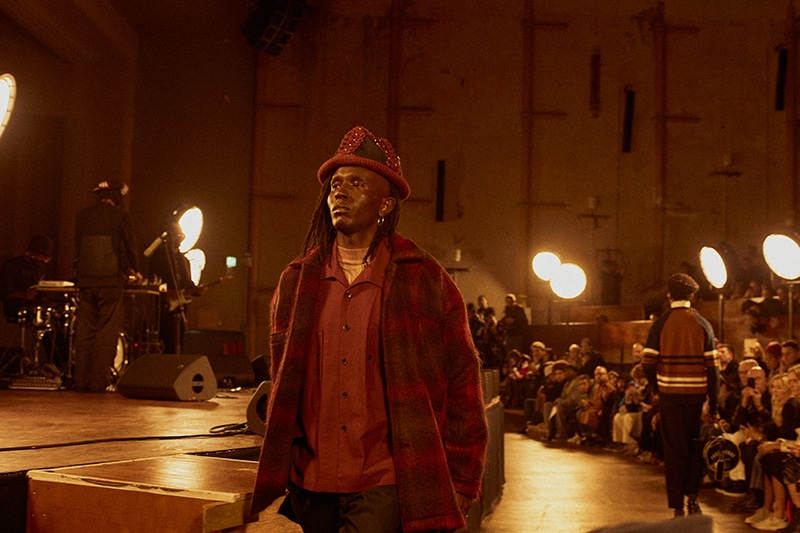 Tricky question: what is the first thing that comes to you naturally when designing: color, cut or fabric?
It's hard to pinpoint just one thing. It can come from a feeling, a vibe like when I play a record that's very intense. I have used a marbling technique from Japan this season to dye some garments so fabric definitely played an important role in that. It's going to sound weird but designing is almost like making a cocktail: mixing different influences to hopefully make something interesting and great. You are like an alchemist!