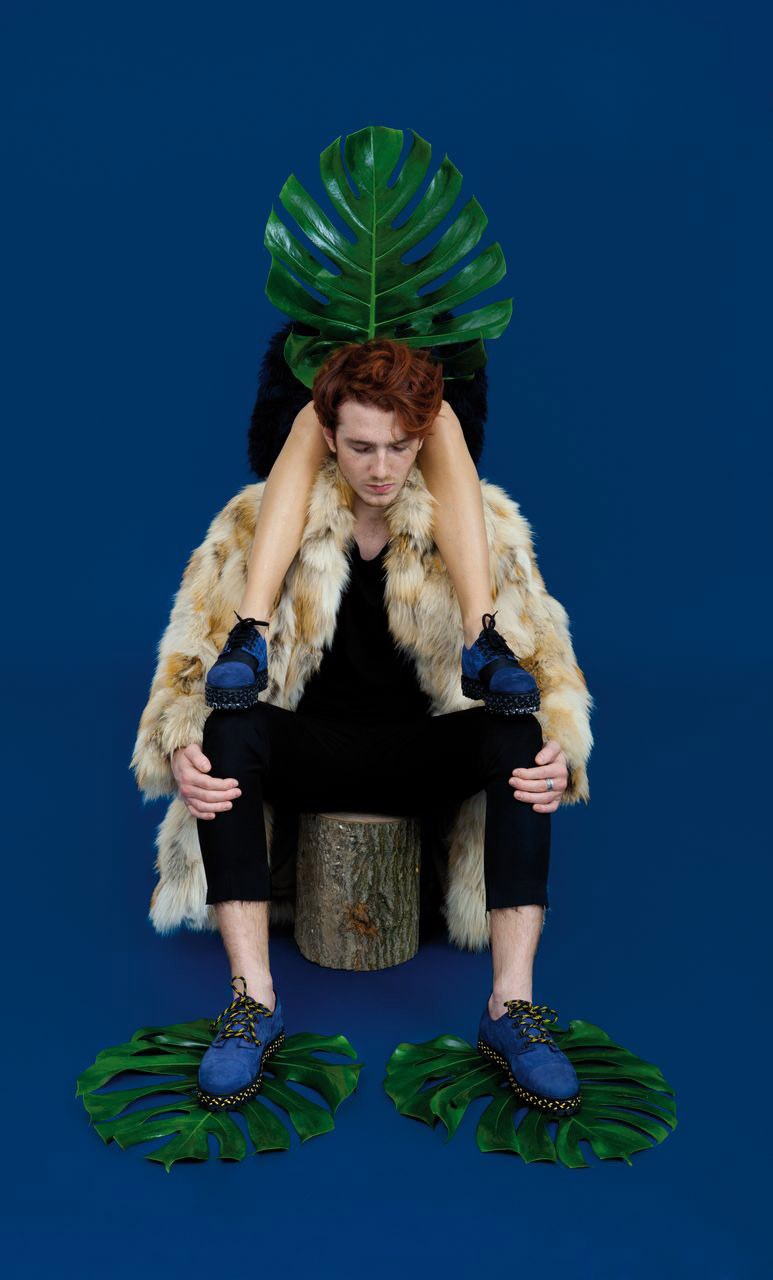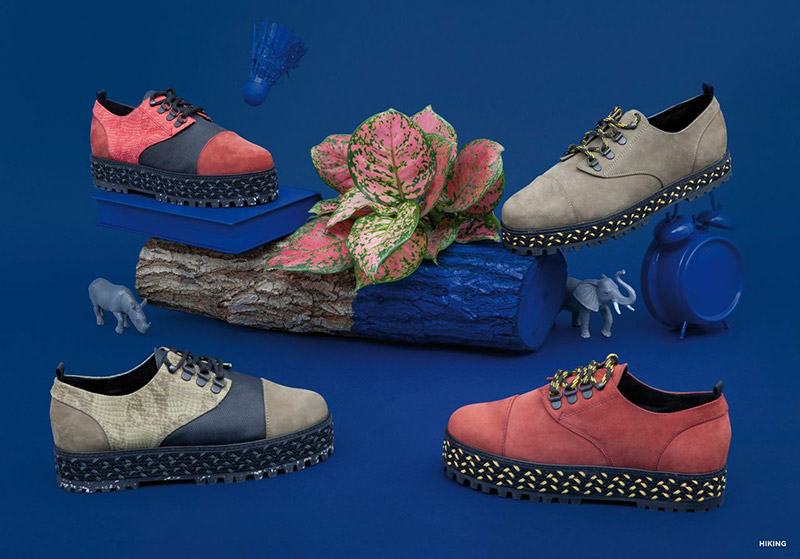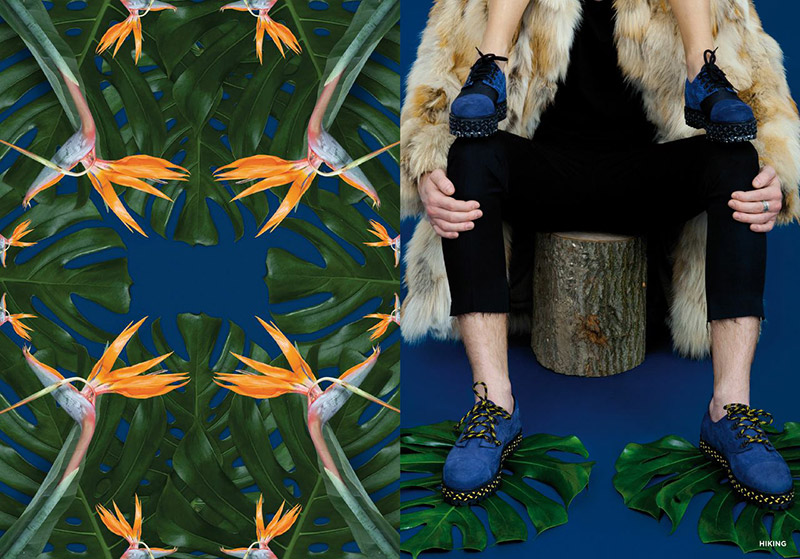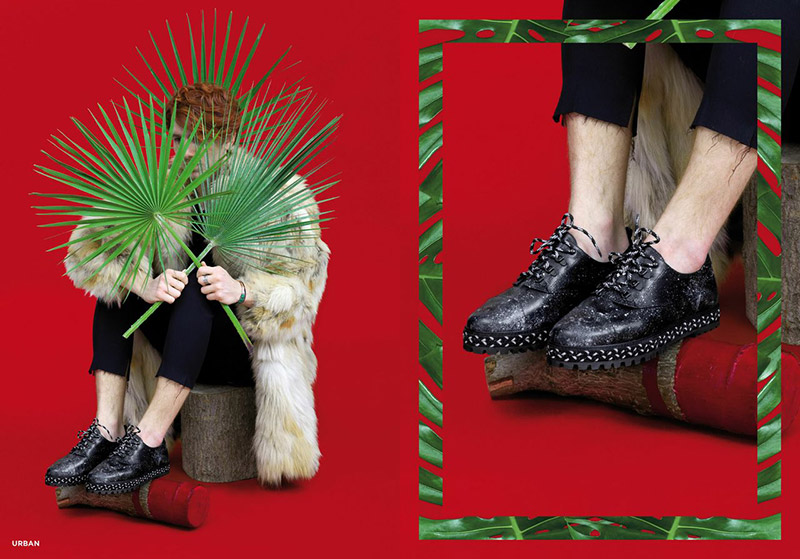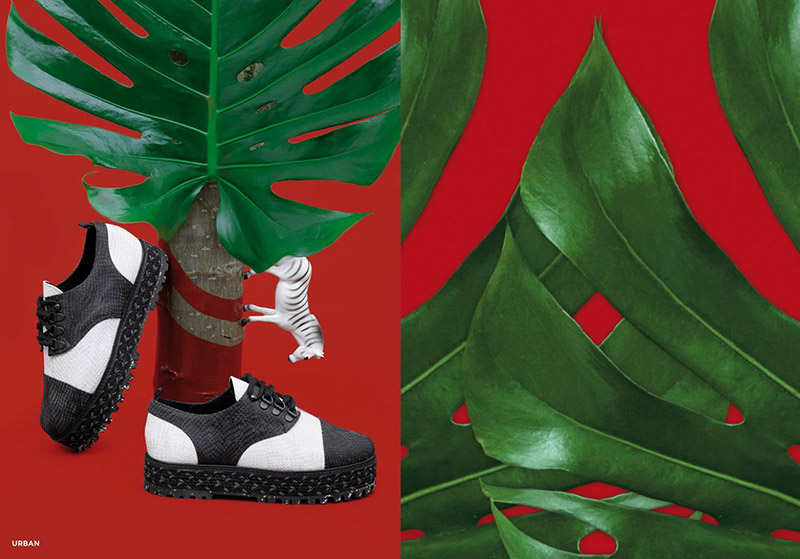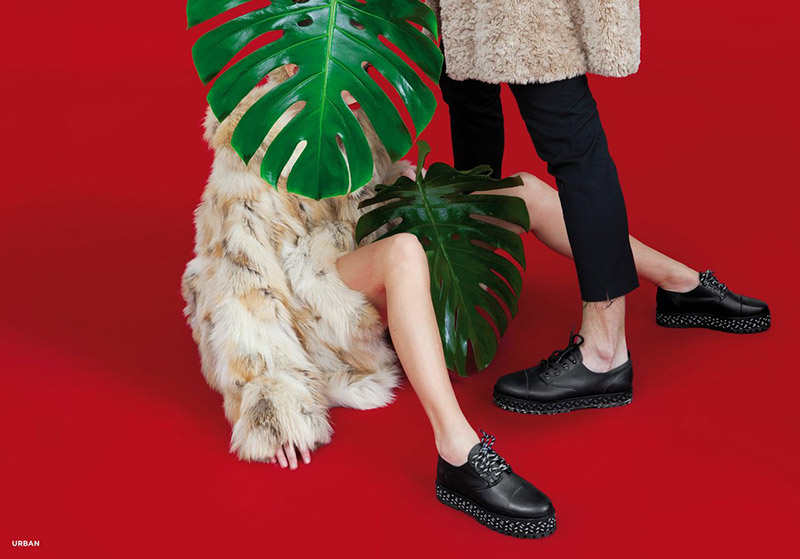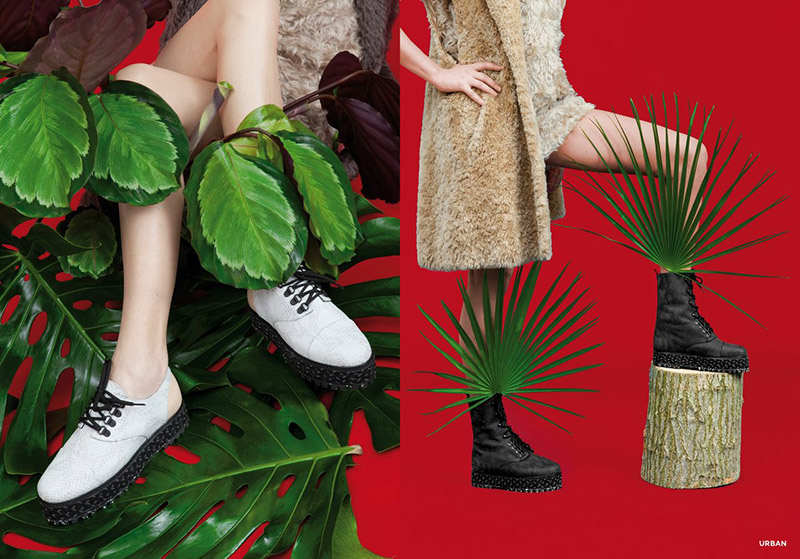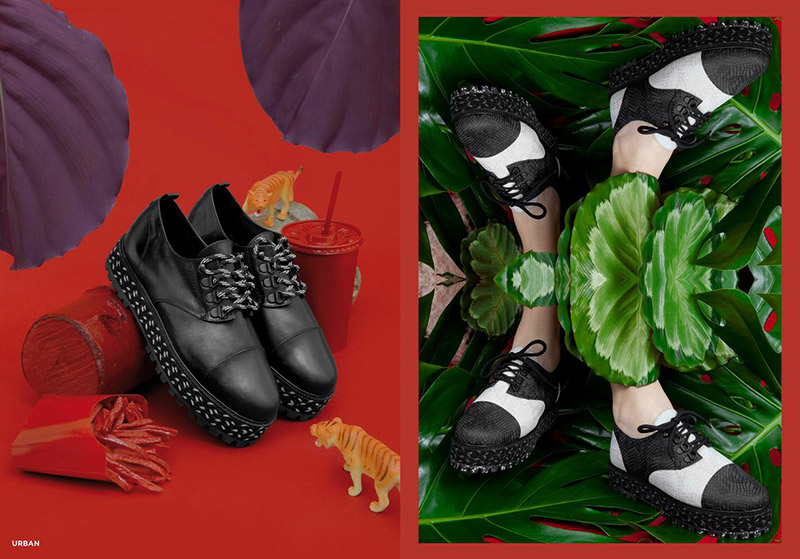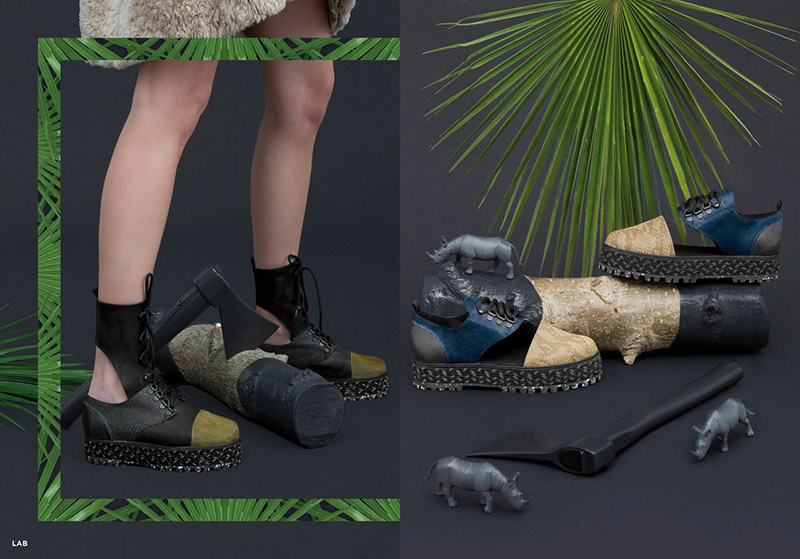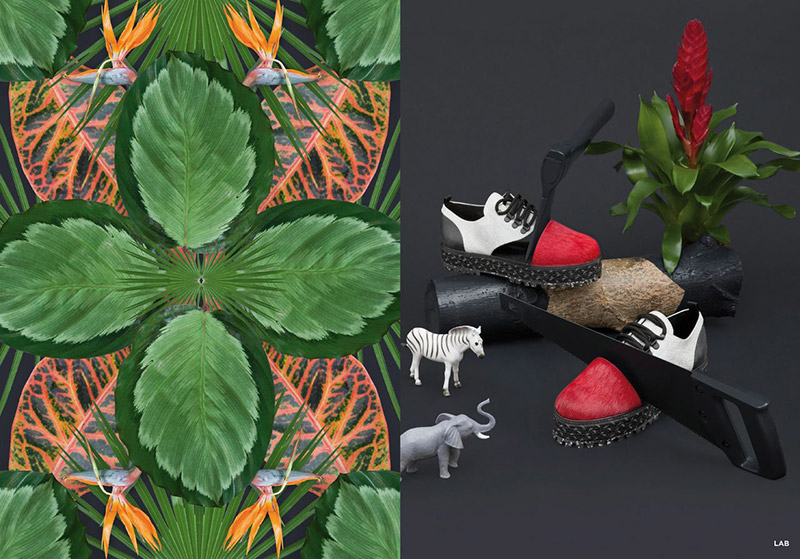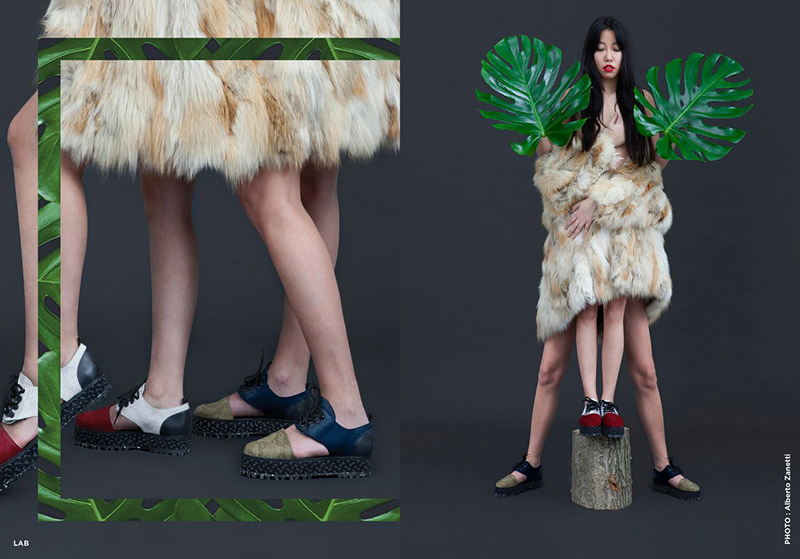 Farewell Footwear Fall/Winter 14-15 collection brings wildlife into a urban dimension. The Winter time takes over the Summer by defying the global idea of the rope sole as a distinctive element of vacation looking espadrilles. The tough mixed rubber-commando sole, confer to the wrapped technical rope a stronger structure suitable for multiple purposes.
The collection consists of unisex models, based on a derby shoe, capable of crossing three different style moods by simply changing materials and colors, even up to a reworking of the shapes through bold cut-outs. The Urban line of the collection has black and white leather as key elements, declined through snake prints, matte and shiny calfskin, all soled with black and white rope; the Hiking active inspired line combines technical fabrics with dark blue, red and green nabouk, mountaineering timeless classics, combined with colorful and sporty black and yellow rope sole.
The collection is completed by a capsule Lab line in which the materials and colors are remixed and recomposed, adding a wild touch of pony calf to the material palette, moving the brand towards avant-garde experimentation.