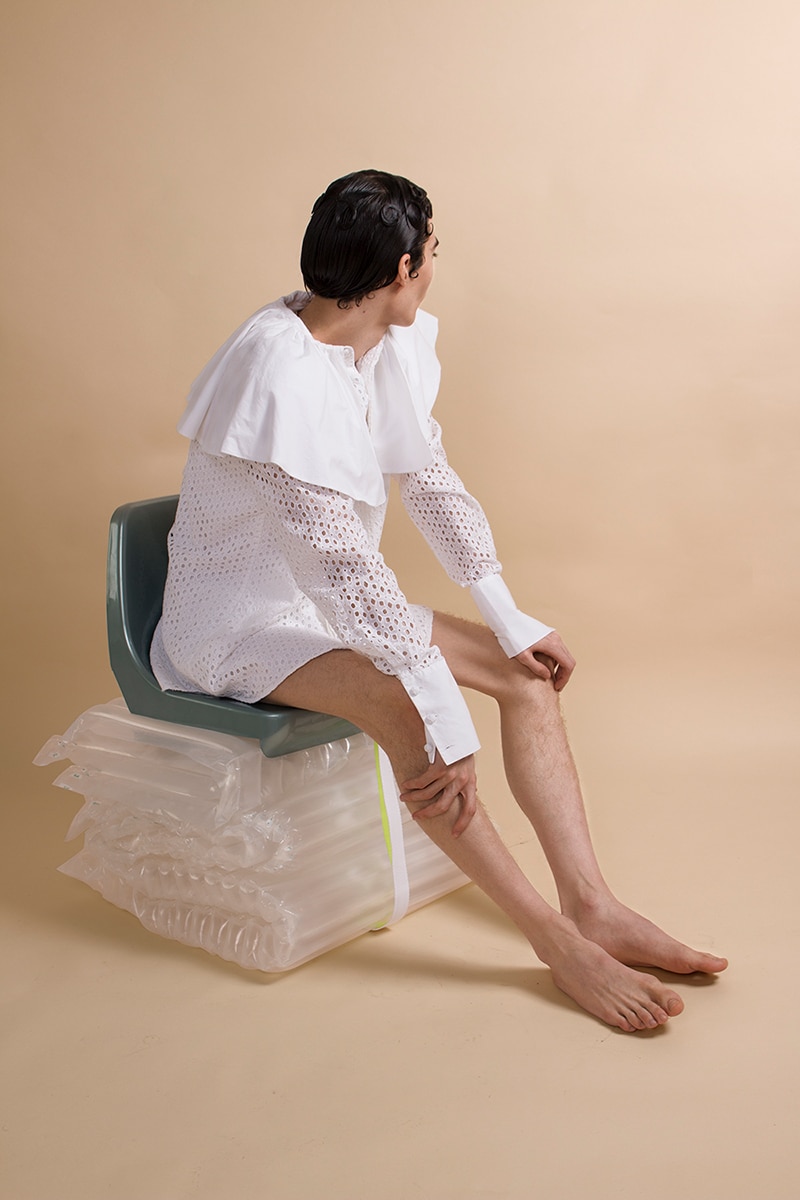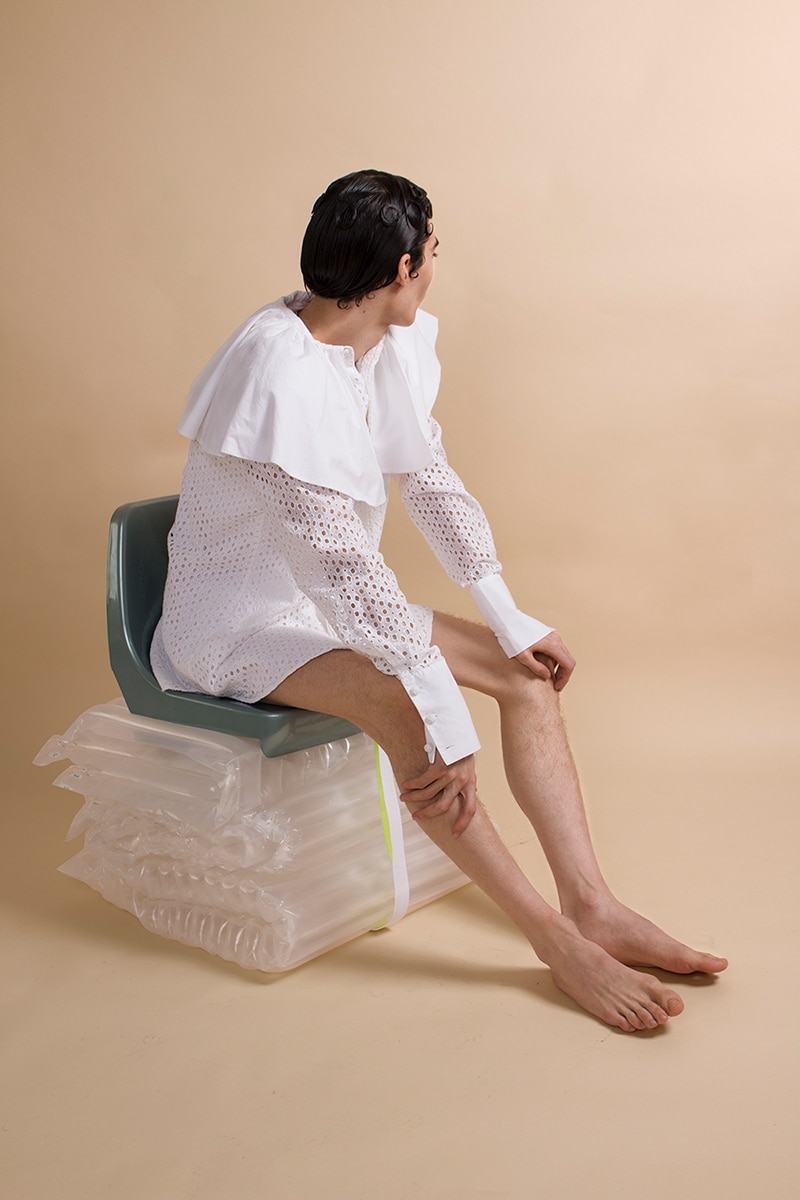 Shirt Mans Concept Menswear. Airbag Chair Ovidi Benet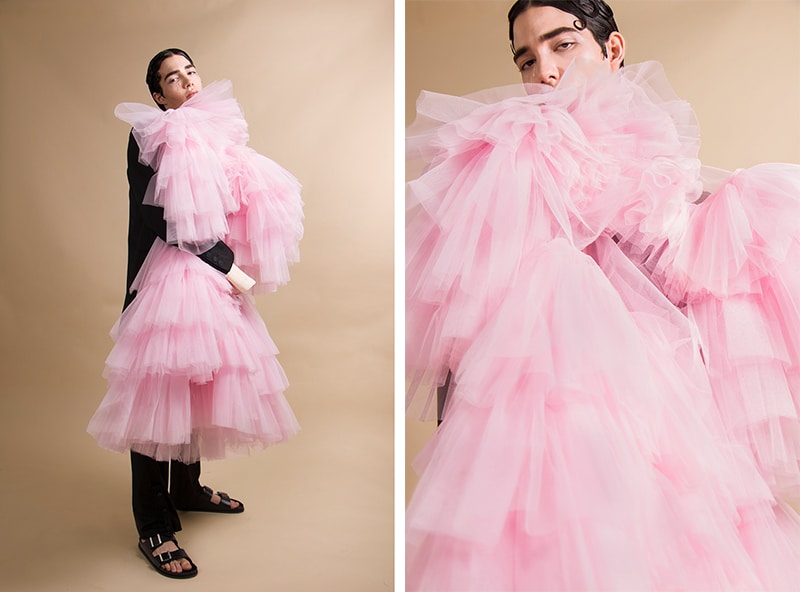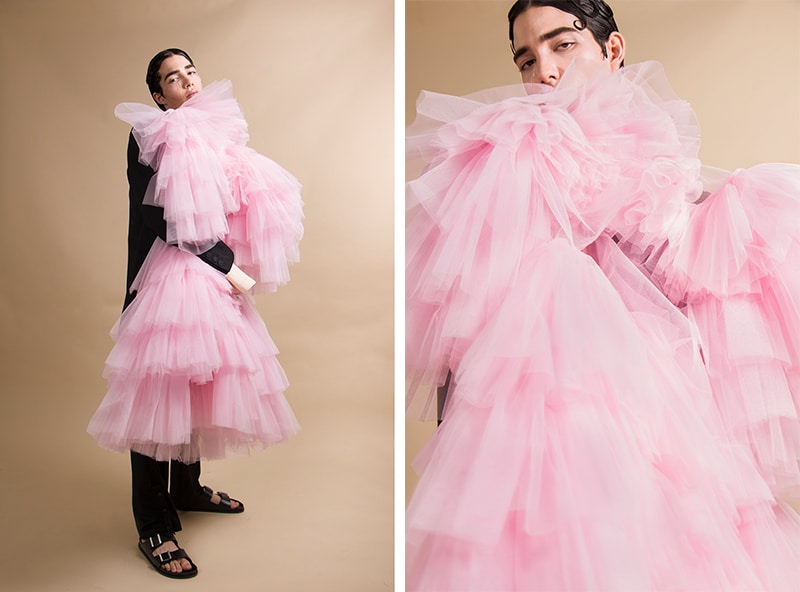 Suit SHOOP, shirt Loewe, dress Dominnico and sandals Birkenstock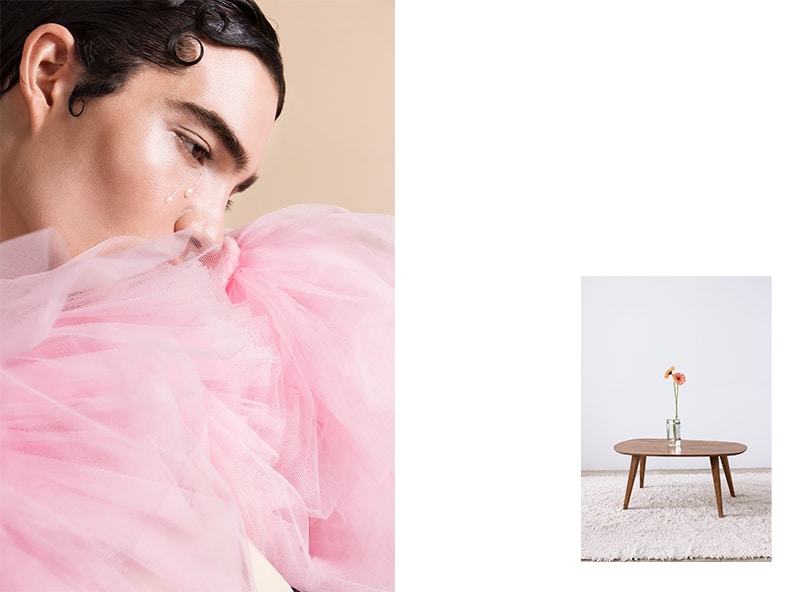 Construction Vase Ovidi Benet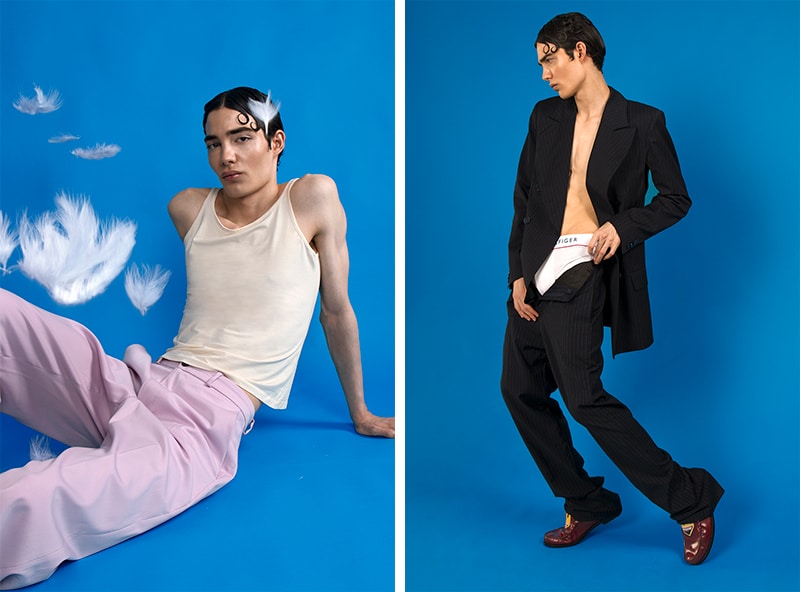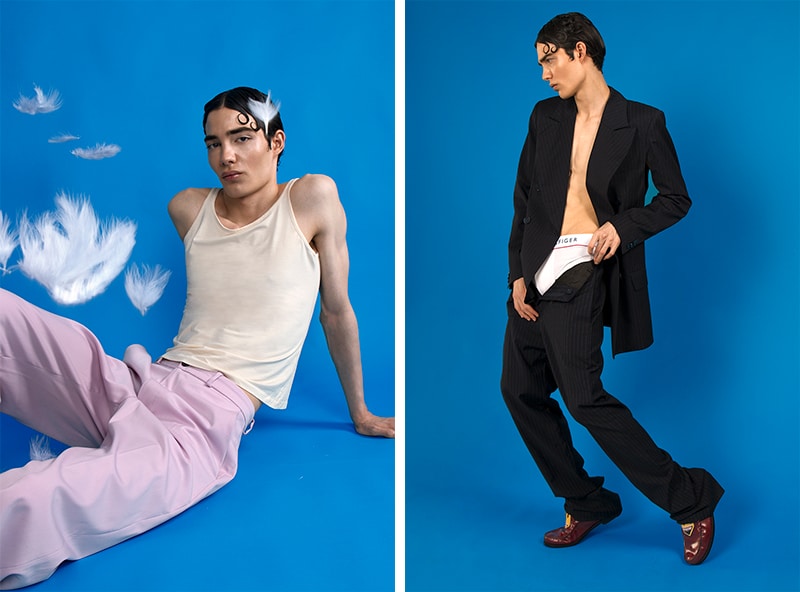 L. Top Loewe, pants Mans Concept Menswear
R. Suit Carlota Barrera, underwear Tommy Hilfiger, shoes Prada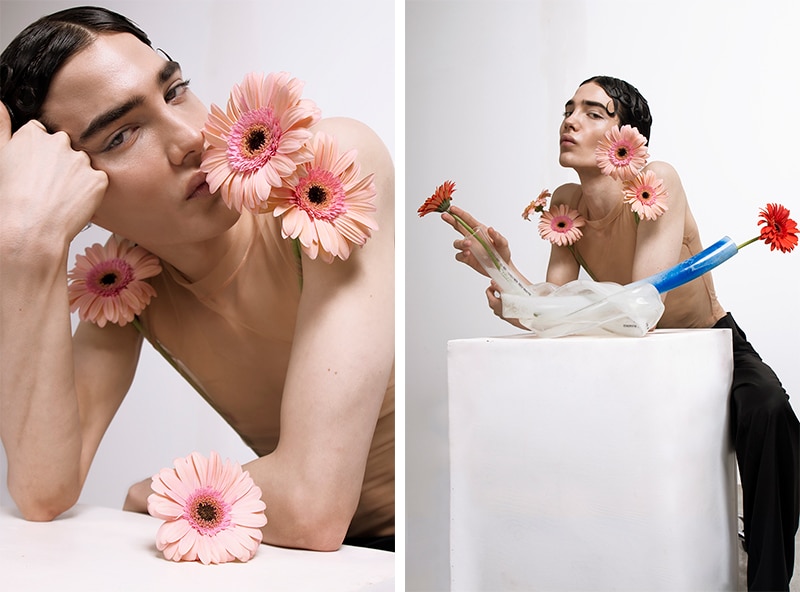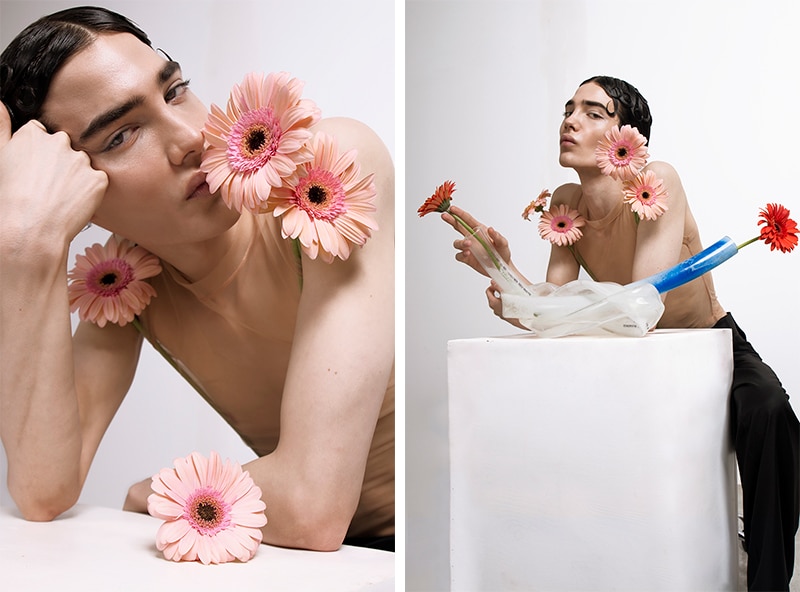 Top Pellicer Officiel, pants Duarte, Flowertube Vase by Ovidi Benet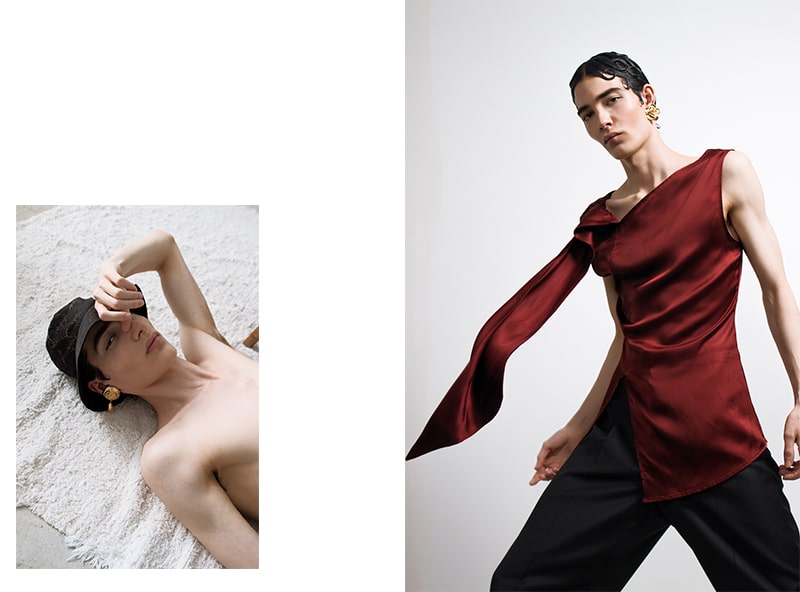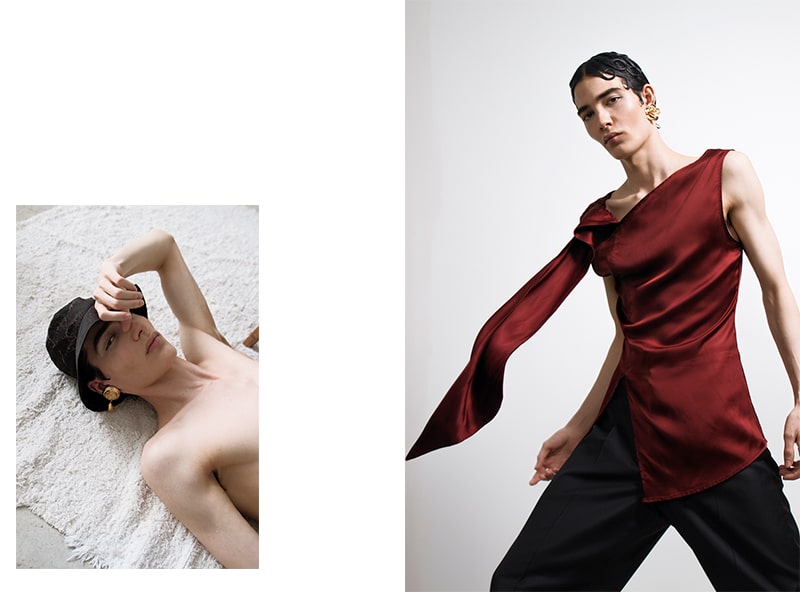 L. Bucket SHOOP, earring Loewe vintage
R. Total look Duarte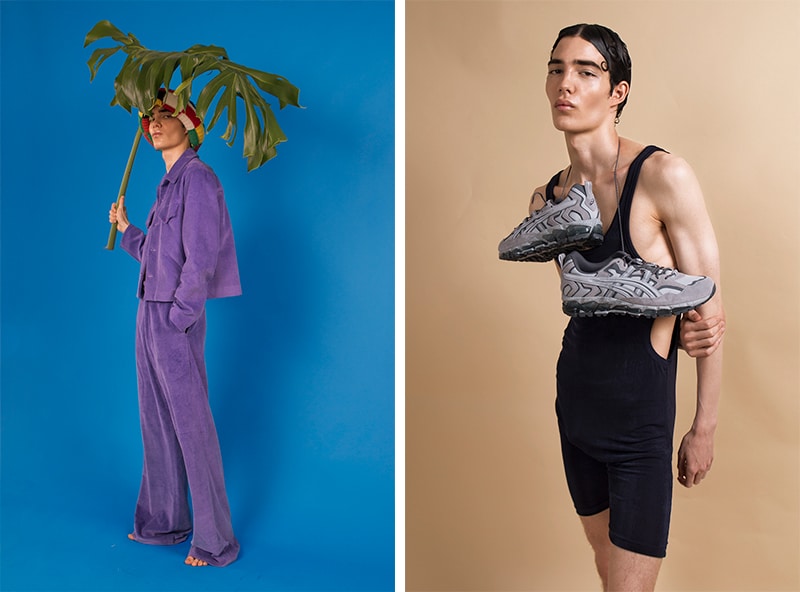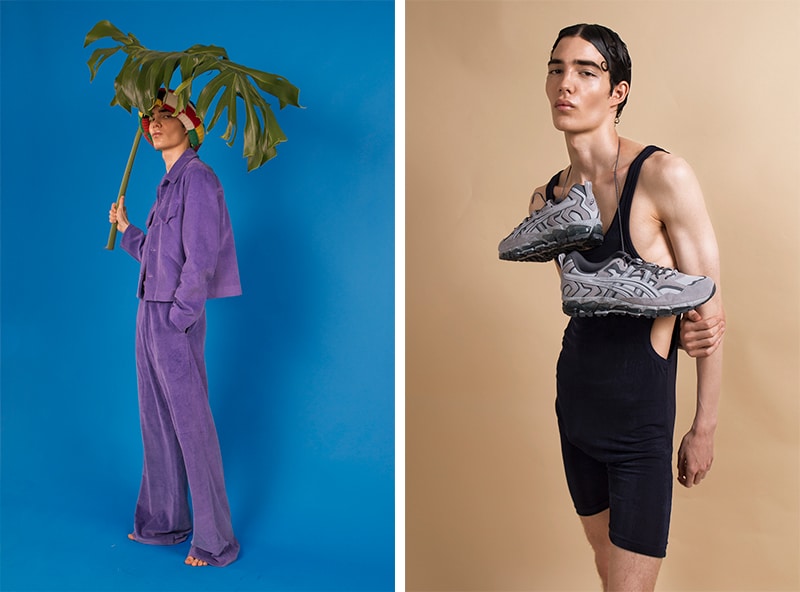 L. Pants and jacket Mans Concept Menswear, knitted hat JW Anderson
R. Jumpsuit Carlota Barrera, sneakers Asics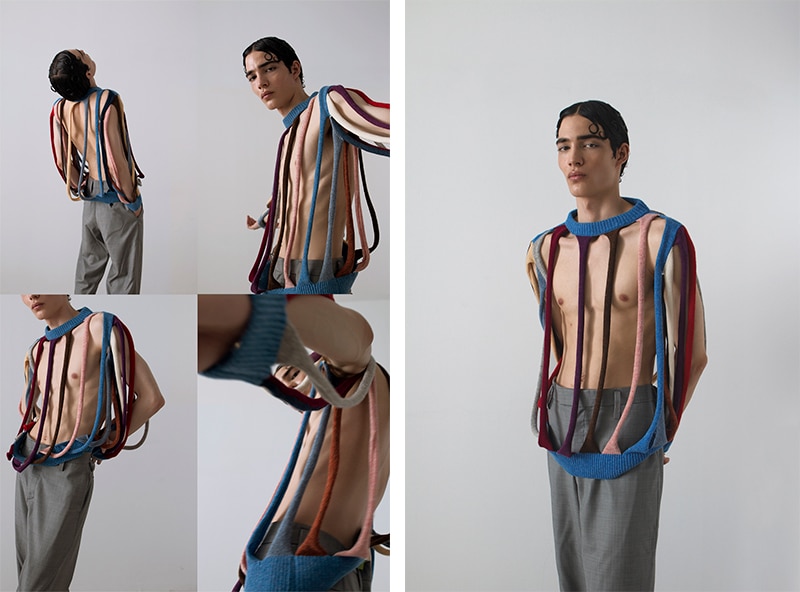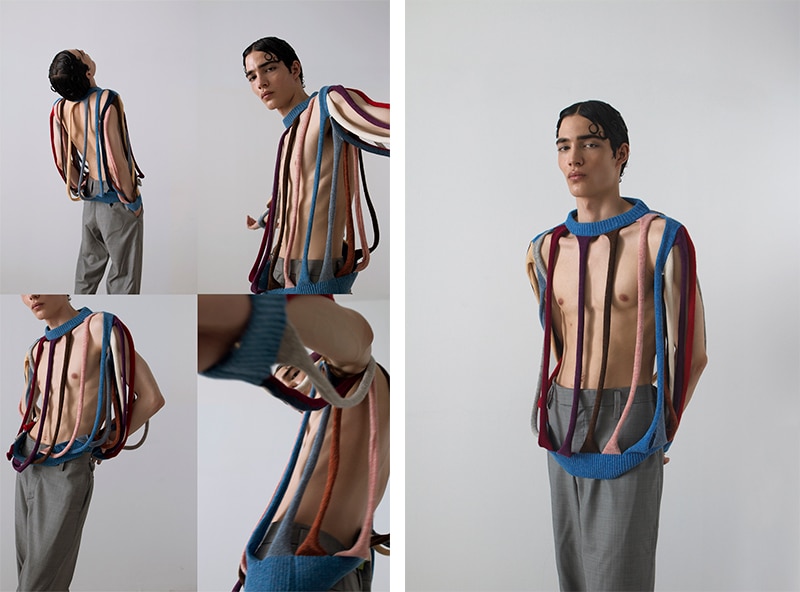 Jumper and trousers JW Anderson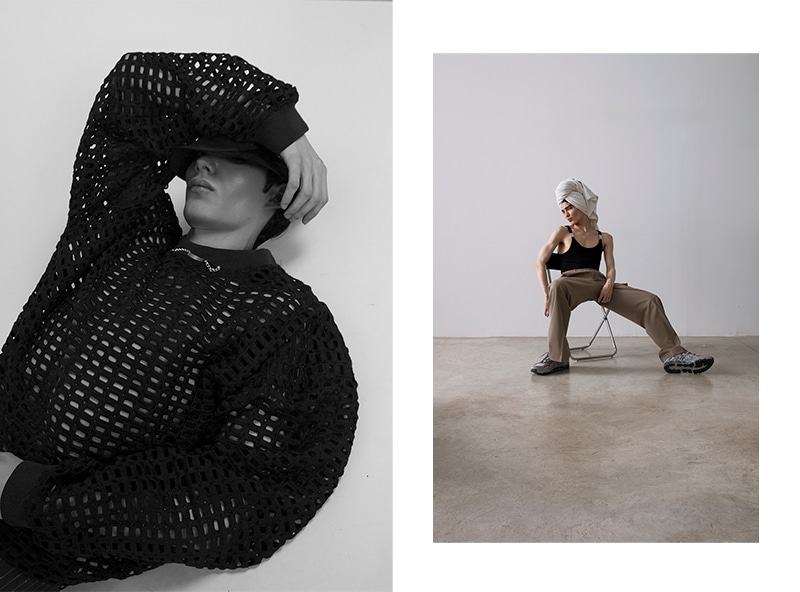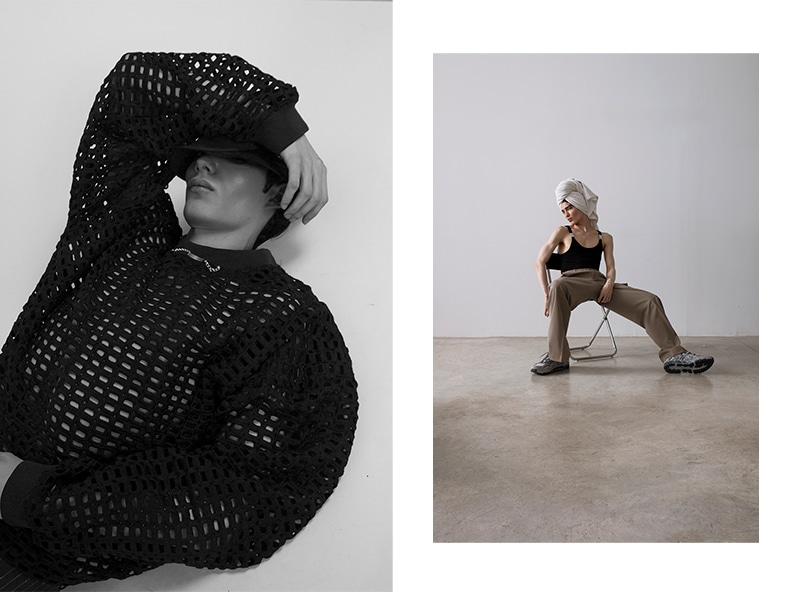 L. Jumper and bucket SHOOP
R. Top Carlota Barrera, pants Duarte, sneakers Asics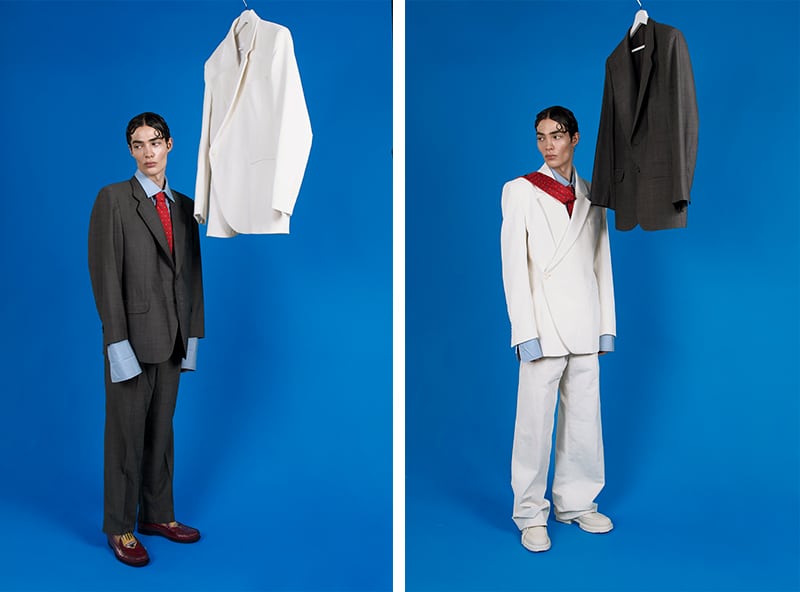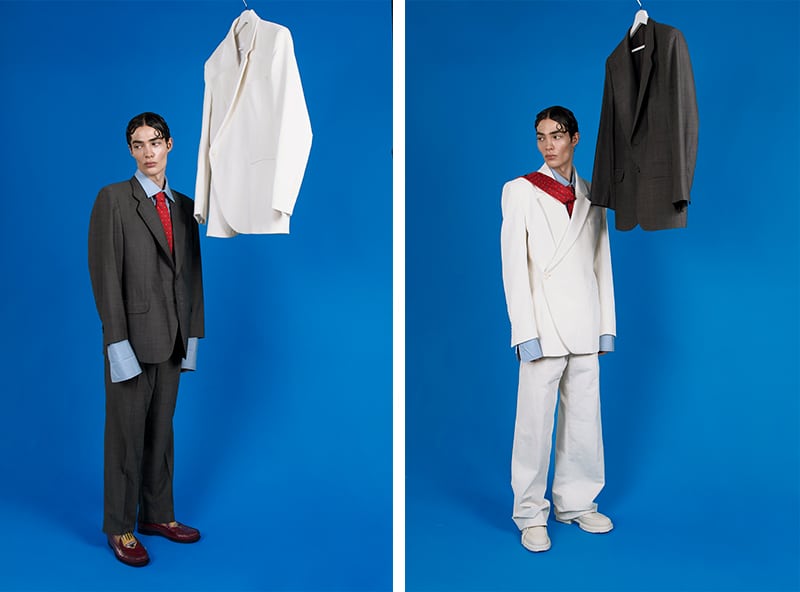 L. Suit and shirt Loewe, tie Boss and shoes Prada.
R. Suit Mans Concept Menswear, shoes Camper.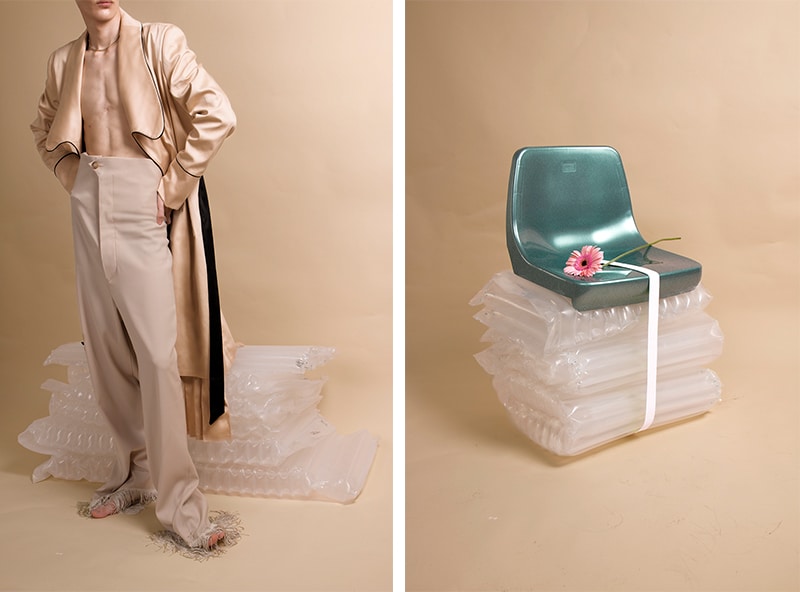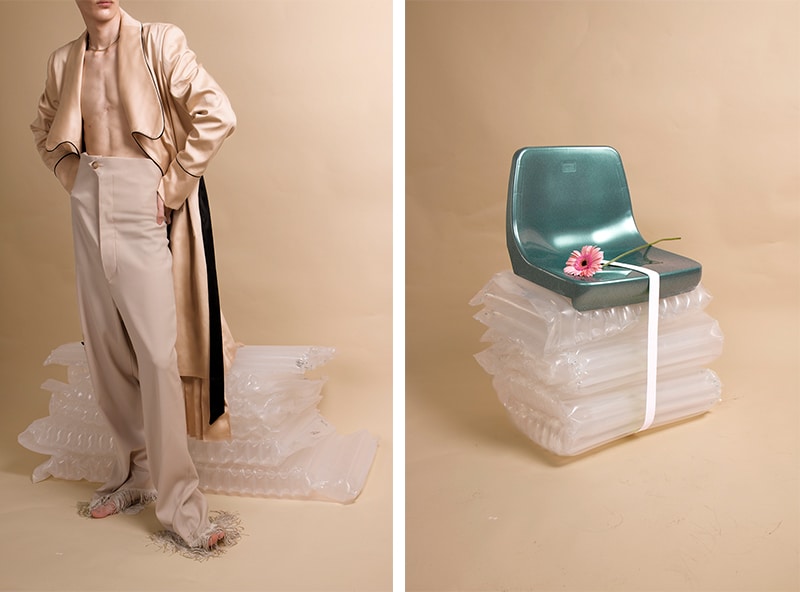 Pants and trench coat Pellicer Officiel, chain BIIS, Airbag Sofa and chair by Ovidi Benet
Hernan Cano at Uno Models captured by the lens of Marcos Parra and styled by Fernando Sempere in exclusive for Fucking Young! Online.
Credits:
Photography / Marcos Parra
Style / Fernando Sempere
Art & Creative direction / Fernando Sempere & Marcos Parra
MUAH / Almudena Traver
Model / Hernan Cano (Uno models)
Visual Artist / Ovidi Benet
Production / + arte.
Graphic designer / Celia Navalón
Photo Assistant / Nathan Yahiaoui
Style assistant / Clara Arias