"The idea that others saw in me one that was not the I whom I knew, one whom they alone could know, as they looked at me from without, with eyes that were not my own, eyes that conferred upon me an aspect destined to remain always foreign to me, although it was one that was in me, one that was my own to them…" – Luigi Pirandello, One, no one and one hundred thousand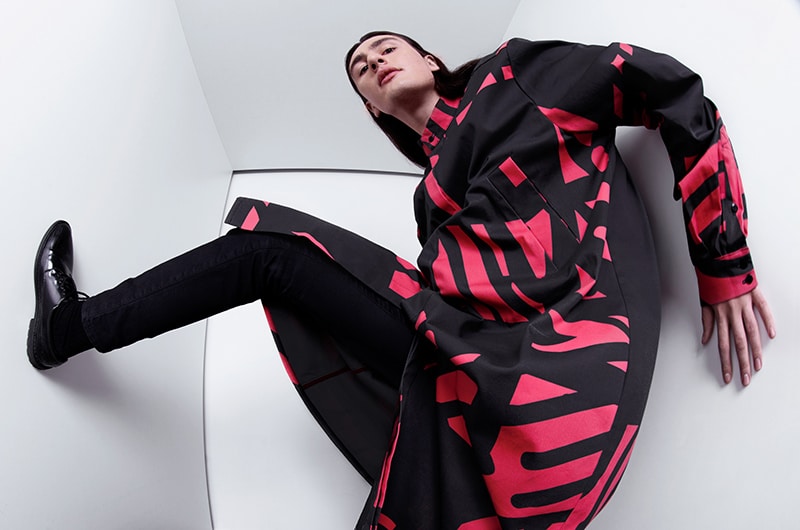 MARKO FEHER, the brand, was born from the intention of its creator Marko Feher (the designer) to explore the hidden self, his identity in the perception of others. Who am I? Who are we?
Between the second half of the XIX century and the first of the XX, Kierkegaard, Dostoevskij, Nietzsche, Sartre, Heidegger, Jaspers, Pirandello and many others tried to answer the long existential question. Artists, thinkers, writers: they did it to the extent and in the ways that were usual to them.
So, it is an unusual return to Existentialism that of our Bosnian boy, modern and nonconformist. He looks for replies through his collections, writes them among the textures of his garments fabrics.
MARKO FEHER is a pure research brand. It has no color, no gender, no season, no race.
We met the young graduate at Central Saint Martins of London some weeks ago and that's what he told us…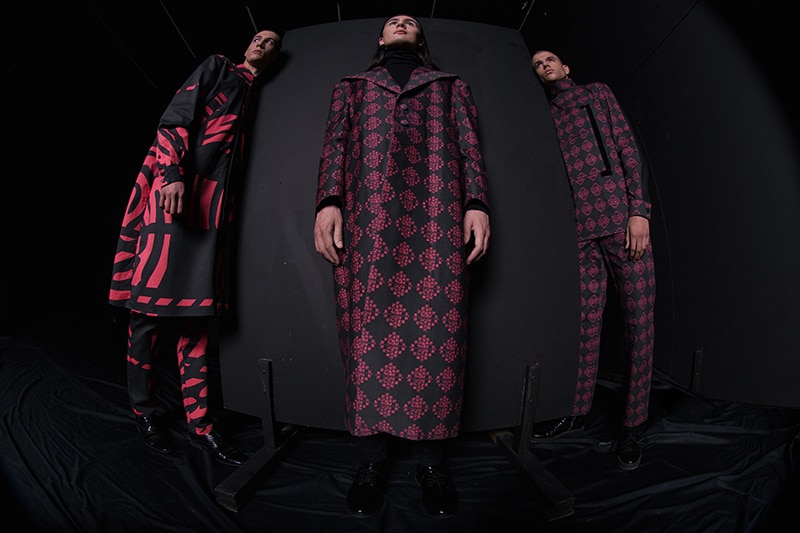 Hello Marko! When and how did your interest in fashion start?
Hi F.Y! I don't know how to explain but fashion has always been part of my being… From a young age to now. For me, fashion is a way to express my thoughts, ideas, nightmares… I was born this way! It is really hard to explain but it is how it is, I've always felt this is me…
Who is Marko and what is MARKO FEHER?
Marko was born in Bosnia and Herzegovina and he is trying all the time to discover his identity.
MARKO FEHER is the project of my thoughts. Marko studied fashion design at Central Saint Martins in London. I had always been searching for my identity, DNA, so my first collection was about "Virdžina". I don't know if you know about Virginas, but the last Virgina died a few years ago in the Balkans, Montenegro. It is a Balkan phenomenon involving families with no sons. In case the third born baby is female, she will be killed or forced to change gender and become a sworn virgin, which means that she needs to live and act like a man during her whole life. That is what moved me and gave me a direction for my future projects. I am confused about the fact that a society that does not accept the LGBT community at all has in the roots forcing people to become transgender while it cannot accept that they become transgender on their own. The collection is black and white because from my perspective the Balkans' state of mind is somehow grayscale, dark, foggy, tough.
Why did you choose your own name?
Because the brand is not intended for anyone, I don't try to fit in any type of industry, I just want to feel and be free to express myself. That means the brand is who I am at the moment.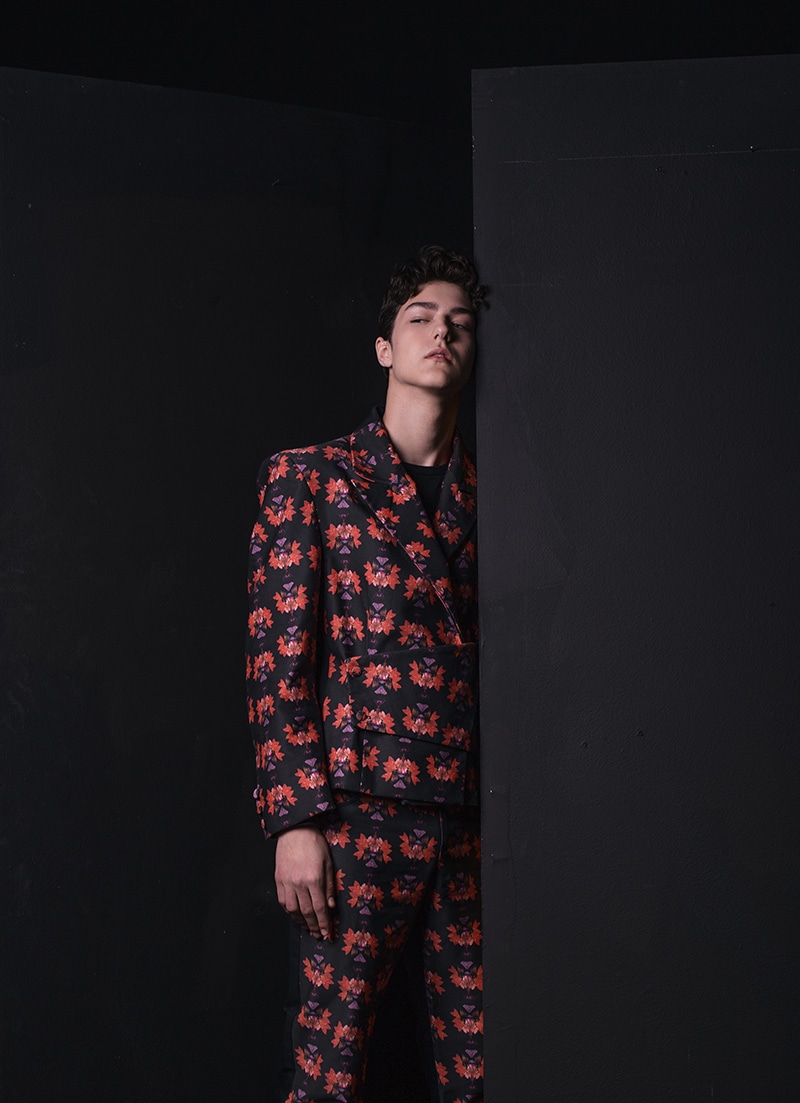 The brand is not intended for anyone and at the same time is intended for everyone who feels it. How do you define your style? Who is your top customer?
I never want to define my customers. People usually says it is for strong men/women, brave enough, etc., I don't want to define my customers, I want them to define themselves and to feel free to reborn in my designs. I never want to be a mass brand.
If I tell you "unisex", what will you reply?
Yes, I do, yes I am… We all should be free to wear and behave however we want…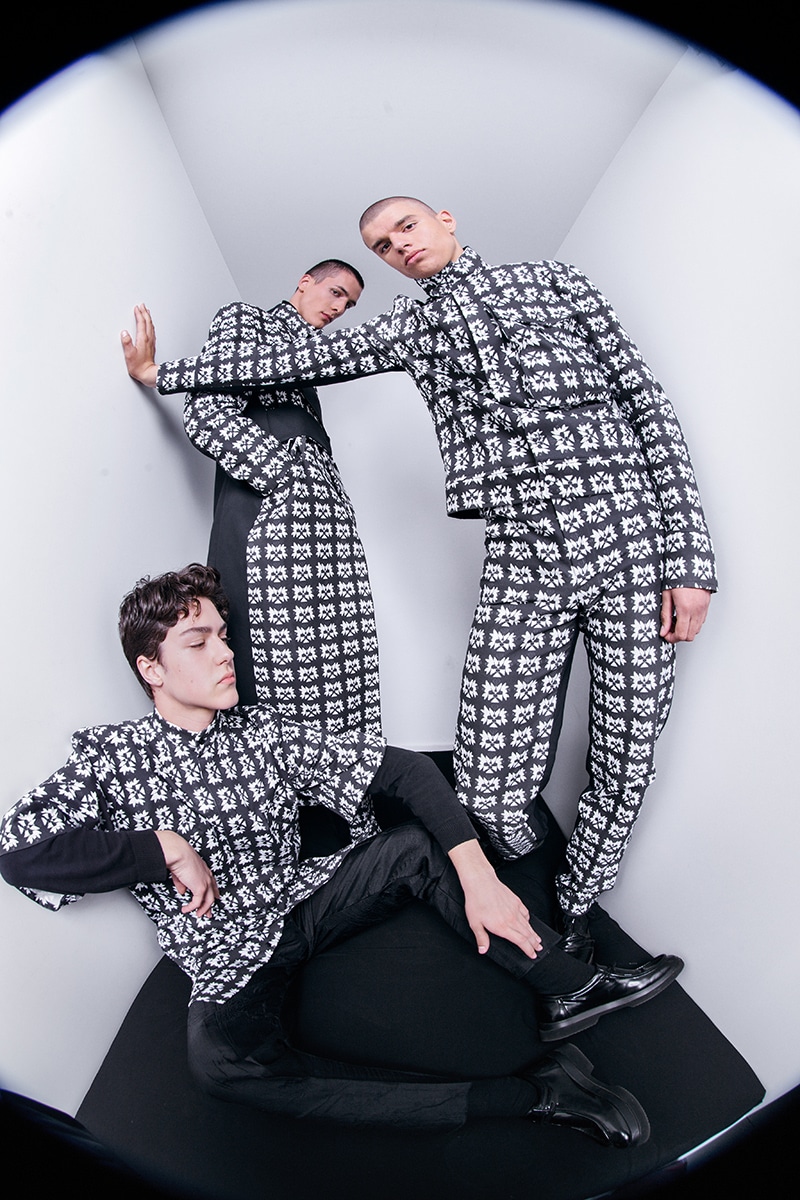 In your description, I can read the brand carries moral principles that you take on your own too, such as cruelty-free, vegan, non-toxic… Could you explain how you keep this kind of principles in your fashion?
As I said before, it is just me, my brand is who I am, so it's not hard to be fair to yourself… I don't want to cheat myself and not even my customers.
The inspiration for your last collections is the traditional heritage from your Country. The name is evocative: Kozara Ethno Fusion. Tell us something more.
I feel that people from the Balkan, Bosnia and Hercegovina feel ashamed of tradition and customs that we have, for no reason. We don't learn in schools about tradition and customs, maybe that is the reason why people don't see us in the right way. So far all my projects have been based mainly on art in fashion, or more precisely the avant-garde approach to design, this time it was the point to keep my expression, tradition and put them all together to enlighten the tradition of walking in our and other cities around the world.
The focus of this collection are the fabrics and the materials, made exclusively for the needs of this collection. All the fabrics include motifs from traditional clothing. We have transformed the motives into something contemporary and still retained the uniqueness of the original elements. The coloring process is biological and is not toxic to the environment, most of the materials are 100 % eco-cotton.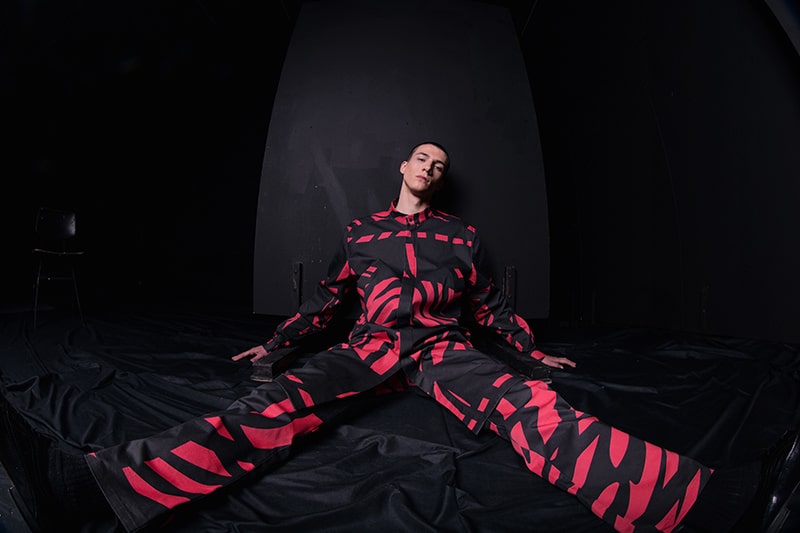 Its key piece?
Coats.
What is the future of fashion?
Slow fashion, sustainability, handmade…
As always, our last question… According to you, what is really FUCKING YOUNG!?
The night is young, fucking young.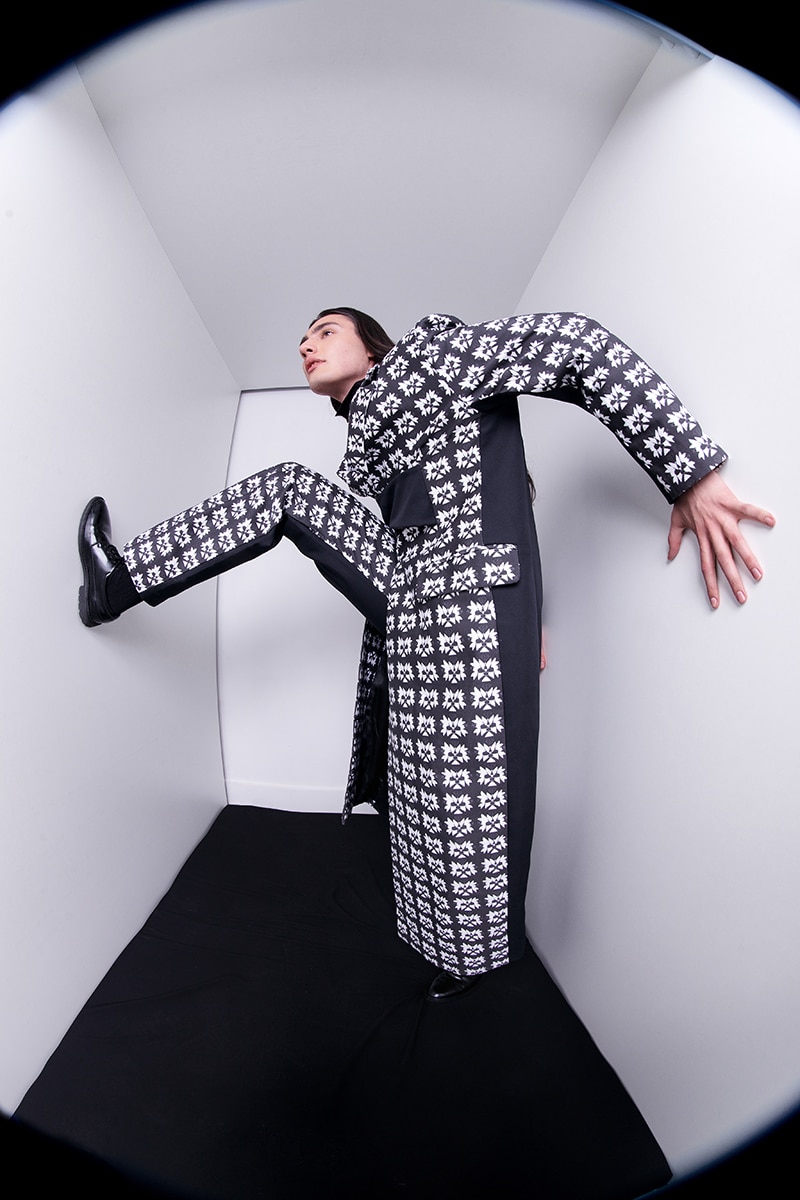 Fashion: Marko Feher
Photo: Edvin Kalić
MakeUp: Adi Hasić
Hair: Ensar Dervisbegovic
Models: Armin Ćosić; Nebojša – Cyrus Models; Jan, Afan – ABC Models MNGMT