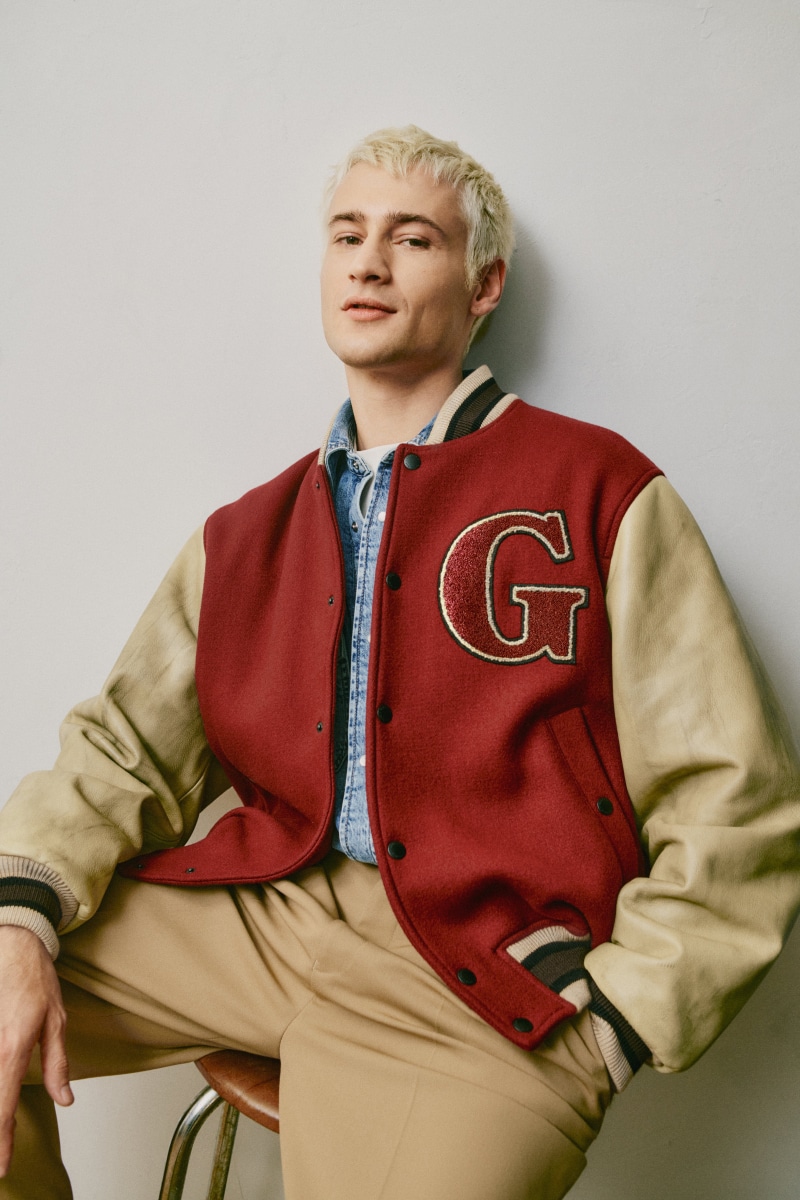 GANT's Fall/Winter 2023 collection aims to solidify its current look and feel through a distinctive blend of vintage-inspired and cutting-edge pieces. In recent seasons, their focus has been on refining its style, honing in on what they do best: seamlessly combining tailored garments with American preppy-style sportswear.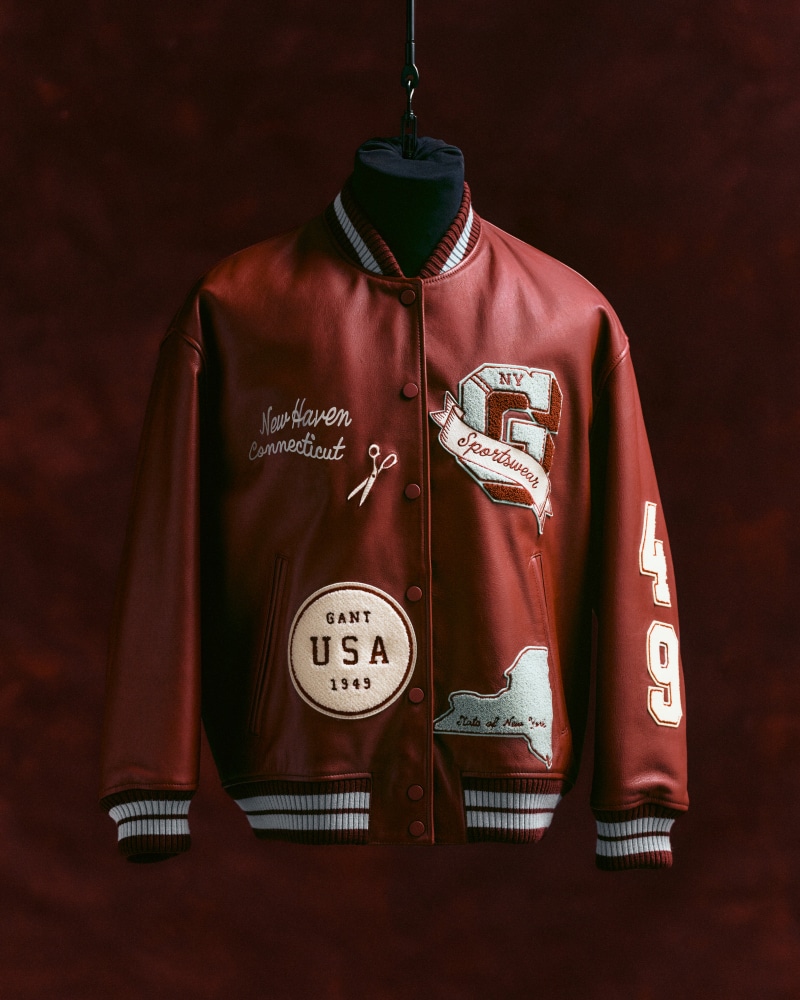 The Varsity Jacket, a staple in GANT's collections since the 1980s, takes the spotlight in the new FW23 collection. Also known as the Letterman Jacket, the Varsity Jacket boasts a vibrant history, deeply rooted in the enthusiasm and optimism of college life. Its popularity grew rapidly, making it a beloved part of casual attire—an emblem with origins in American school sports that transcends borders, now cherished around the globe.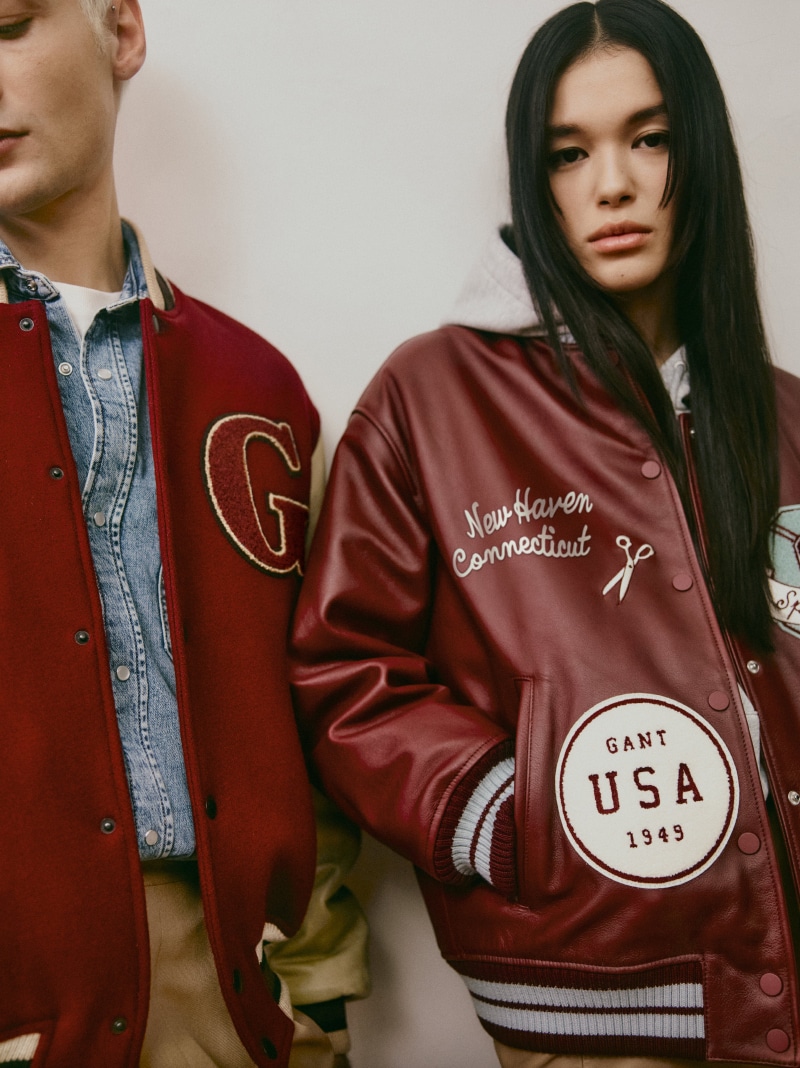 The jacket is characterized by distinct features. It's all about the chenille patch on the left breast, shouting out the school's initials – that's where the "Varsity Jacket" gets its name. Your graduation year? Look for it on the right sleeve or just above the right pocket, once a badge of honor for high-achievers. Champion athletes? They proudly flaunt their victories with big patches on the back. Crafted from wool with leather sleeves, featuring those slick ribbed cuffs and waistbands. And style-wise, the body reps the school's primary color, while the sleeves take on the secondary hue.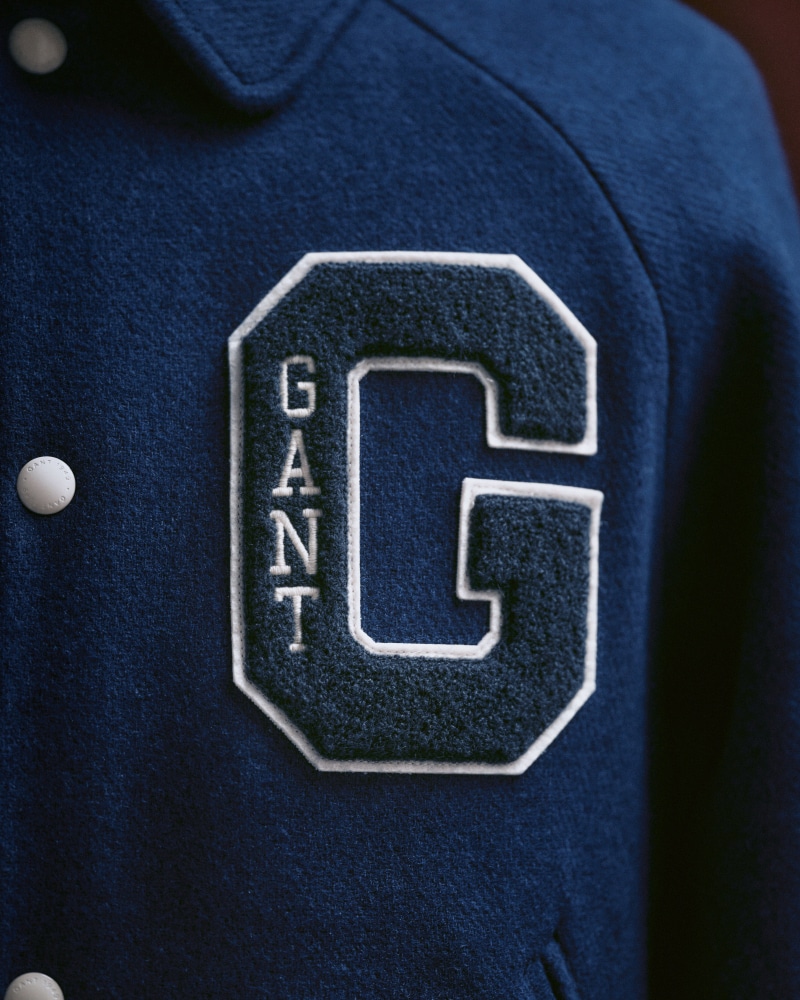 GANT's FW23 collection presents three distinct Varsity Jackets: the Leather GANT Varsity Jacket, a creative take on the classic letterman jacket made from 100% calf leather with terry badges and heritage embroidery; the GANT Padded Mix Varsity Jacket, blending vintage style with a relaxed fit, featuring a wool body, leather sleeves, and wool ribbing, lightly padded inside, and adorned with a G graphic badge; and the Wool Twill GANT Varsity Jacket, crafted from a soft wool blend with a pronounced twill texture, showcasing classic varsity details like tonal stripes at the rib-knit collar, cuffs, and hem, fully lined, with double welt pockets at the front, a zipped interior pocket, and a bold terry G badge patch at the chest.